Looking for an ultimate guide to Croatia? It's no secret that Croatia has been our all-time favorite country to explore on our worldwide travels. After living here for a few years, we've connected with great local people and many reputable companies.  To help plan your holiday, we developed an ultimate travel guide to Croatia. Our goal is to create a one-stop reference of all the top experiences to be found in the country.
The guide below is made of numerous articles from each activity we've participated in while in Croatia. A summary of the articles precedes the cover photo. You will be taken to the article by simply clicking on each cover photo below.
Ultimate Travel Guide to Croatia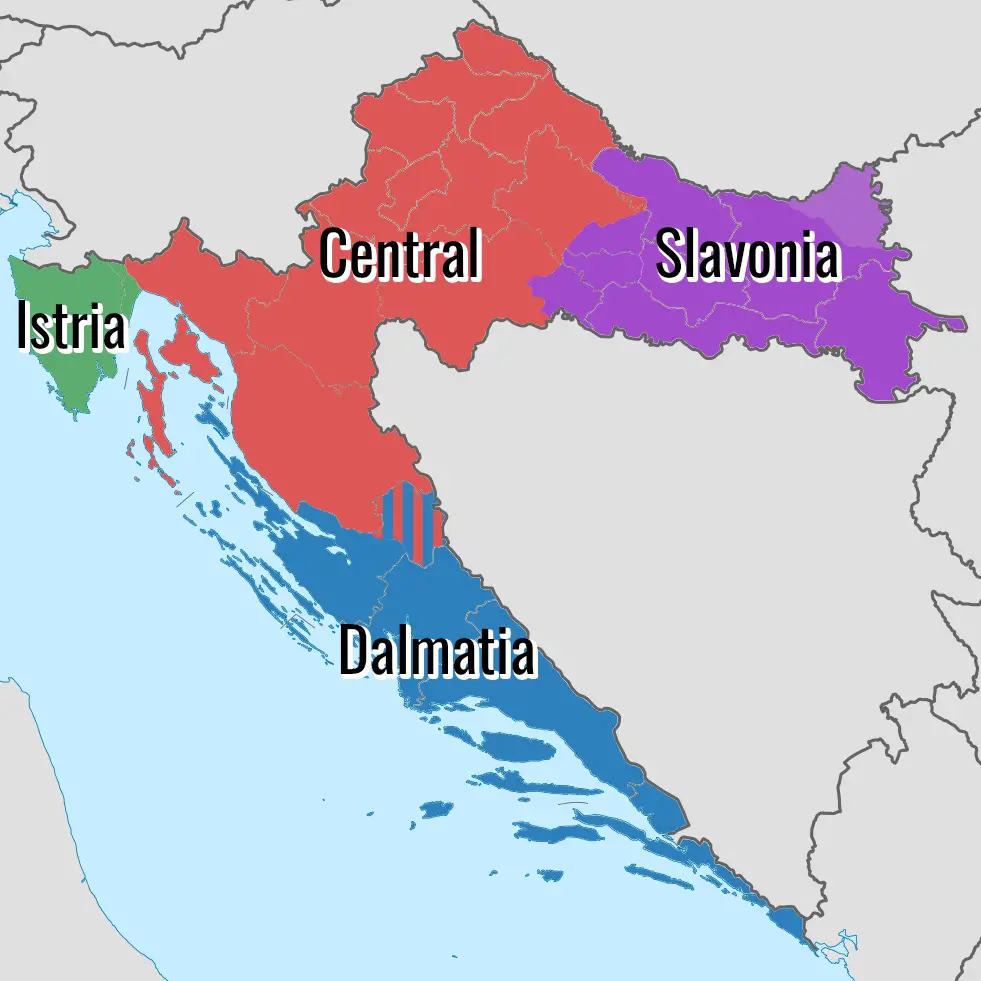 Region: Dalmatia
Island Hopping From Split
No trip to Croatia is complete without visiting some of the hidden gems and beautiful destinations that lie beyond the mainland. Ask many locals where their favorite destinations are in their home country, and they point to the beautiful islands that lie off the coast. We reached out to Split Daily Tours to help us organize a trip that would be worthy enough to celebrate our 11th wedding anniversary.
Small Ship Cruising Along the Adriatic Coast
We cruise under bright blue Mediterranean skies with a dramatic mountain backdrop. October in Croatia means the weather is sunny, yet there's a slight crisp to the fall air. With the region's popularity, touristy crowds can still be found in the Old Towns and cities. But from up here, we have Croatia all to ourselves.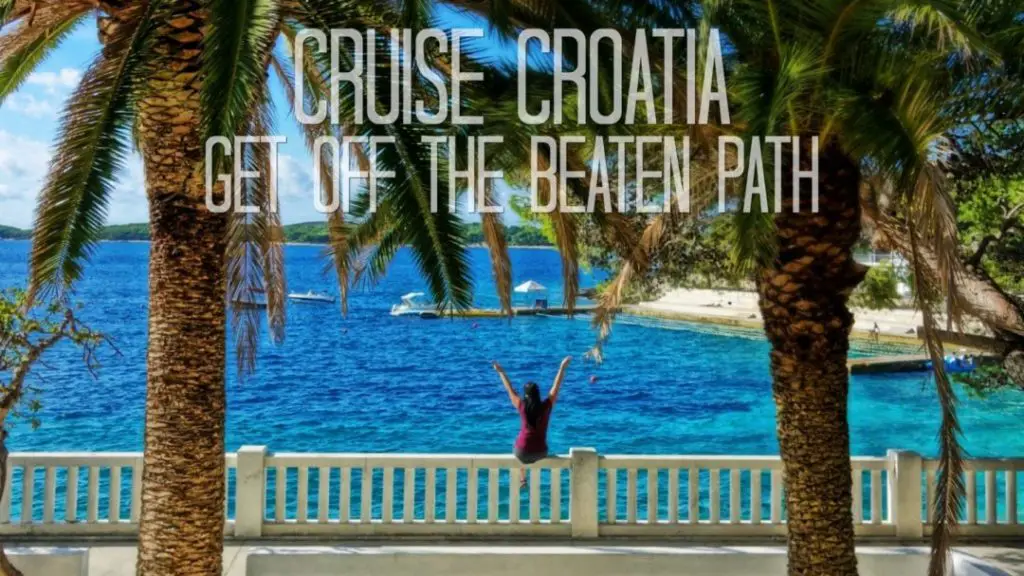 Mljet National Park
Mljet National Park is located about 30 miles from Dubrovnik, Croatia in the Adriatic Sea. The park covers the entire northwest portion of Mljet Island. Of all of the Adriatic islands, Mljet is one of the most fascinating. It is one of Croatia's greenest islands and is renowned for having two seasons of spring each year, as new flowers begin to grow even in the fall.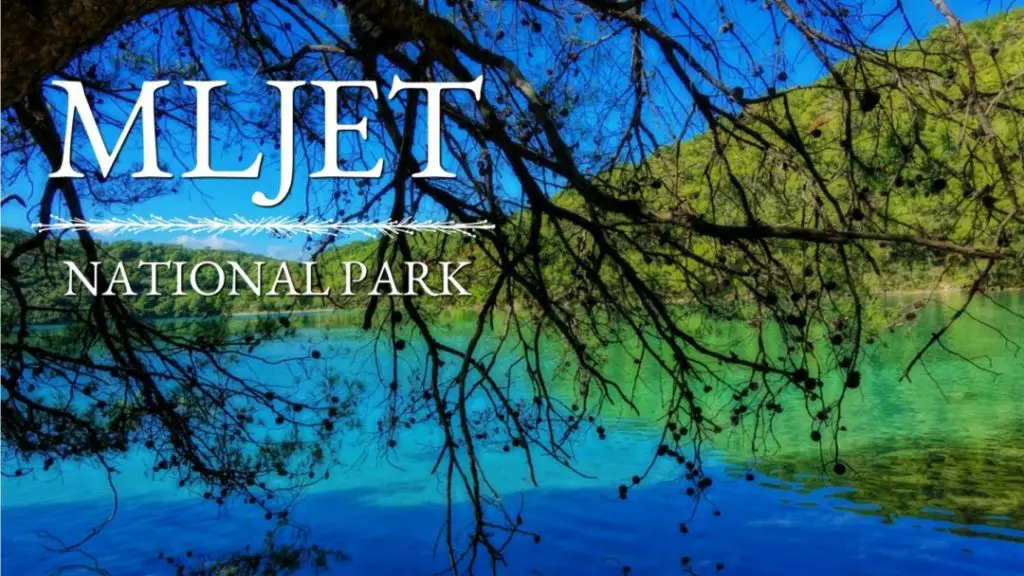 Korcula
If Hvar is known for the party scene and Mljet for the natural landscape, then Korcula is the place to find romance on Croatia's islands. During the day, lovers can enjoy drinks under the swaying palms, dreamy seaside dining, and the opportunity to follow in the footsteps of the legendary Marco Polo.
Šolta
Although it's the closest island to Split, no one seems to talk about the island of Šolta very much. It definitely gets overlooked by the more popular, touristy islands. However, Šolta is probably one of the best islands to explore on a day trip from the mainland. It is only a 45-minute ferry ride from Split to the main port of Rogač. Why not take a beautiful day trip from Split, Croatia? Enjoy our day-tripper's guide to Šolta, Croatia.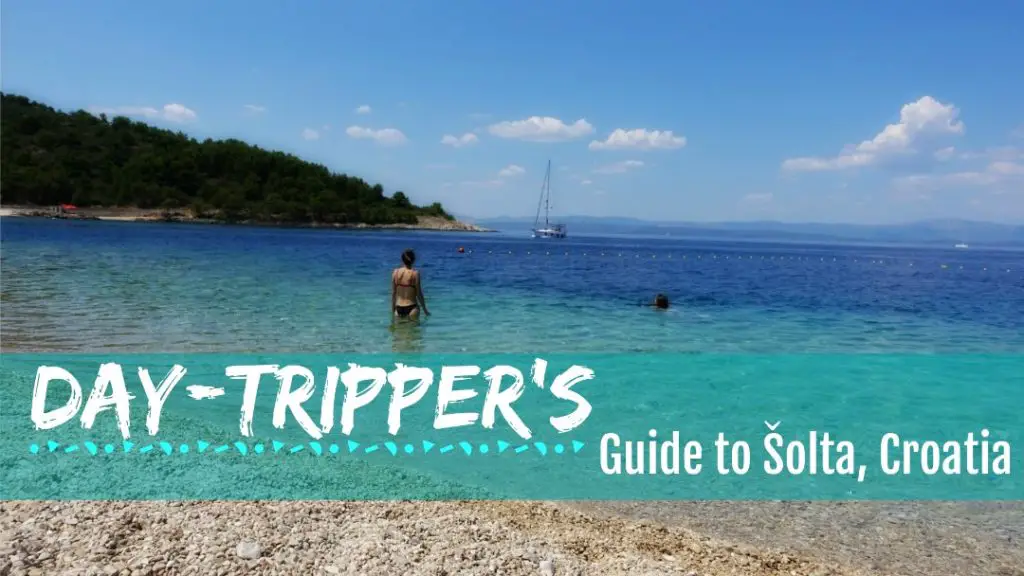 Blue Lagoon
What is the best way to Blue Lagoon from Split? There are dreamy places throughout Croatia that are bucket list destinations for travelers. These are the places that grace the covers of Croatian postcards and travel guides. When tourists plan their holiday, they set out with the goal to visit these surreal beauties during their stay. The goal is to capture the essence of exploration, finding a secret piece of paradise, or exploring one of the world's most unique treasures. Isn't that what taking a vacation is all about?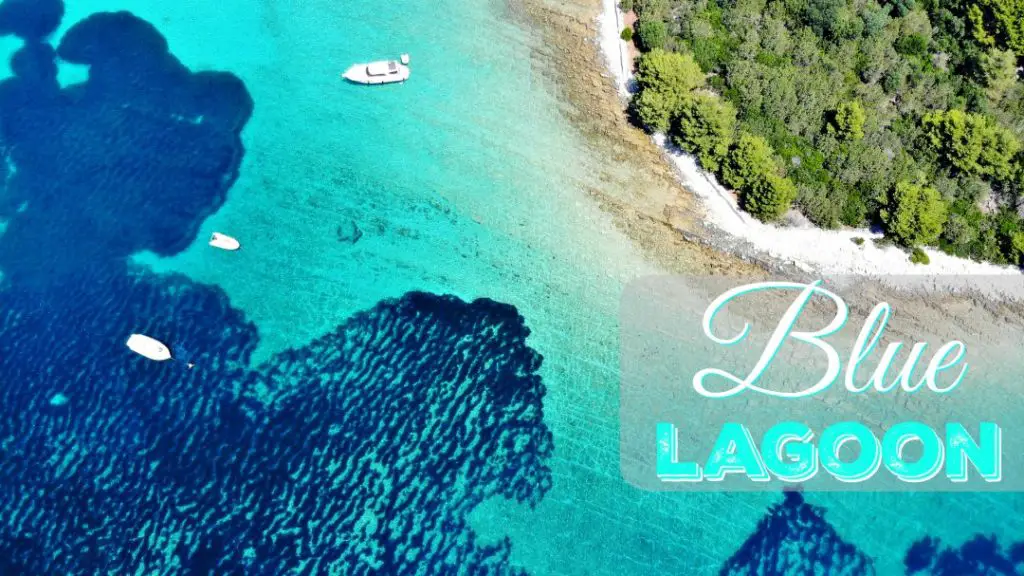 Rafting
Many may not think to explore Croatia's inland, but there is so much that lies beyond the beaches and the Adriatic Sea. We reached out to Rafting Vukasovic to see what lies within Croatia's mountains and scenic river valleys. Croatia's landscape is made for adventure. This tour takes you on a three-hour, ten-kilometer rafting trip on the gorgeous Cetina River near Omiš.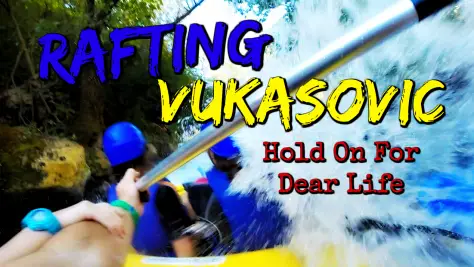 Wining and Dining
While driving through Croatia, you can't help but notice that much of the landscape is laced with picturesque vineyards. Connecting with wineries is difficult and often, unsuccessful. It sometimes feels like the stars have to perfectly align to manage to get your foot in the door. The good news is, that if you're looking for an intimate and reputable wine experience in Croatia, Putalj Winery does not disappoint.
Canyoning
Canyoning is a great way to explore the more rugged, natural side of Croatia. After a few days of relaxing on the beach, consider canyoning on the Cetina River. We've experienced many great outdoor adventures while living in Split, but this one was probably the most memorable.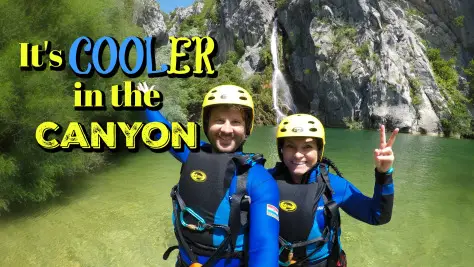 Sailing
This was our first time sailing and we are hooked. There is an energy that comes with being aboard a sailboat. When the wind is just right, everything comes alive! The crew members work in unison, using all the essential parts, to set in motion this big, powerful racing boat. It is an exciting experience and one that we highly recommend.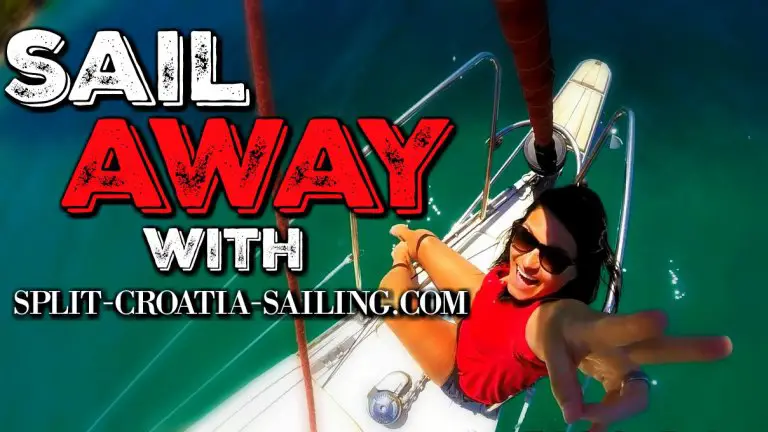 Hiking
Croatia is a mountain hiker's dream. Gather up your "Expedition Team" to tackle Mosor Mountain. The entire hike takes around 5-6 hours round trip. On the way up, be sure to fuel up at the mountain home for their specialty dish of beans and sausage. It's a local tradition. For bragging rights and one badass photo, capture yourself standing on top of the infamous red hut on the summit Vickov Stup.
Escape Games
We're Audrey and Harry and we have a serious addiction…..to escape games. After visiting RoomEscape Split, we're on a mission to encourage others to try out the newest craze of live gaming fun. If you haven't experienced an escape game yet, we want to warn you! Be prepared for an intense hour that gets your heart racing! Great way to spend a chilly or rainy day while visiting Split.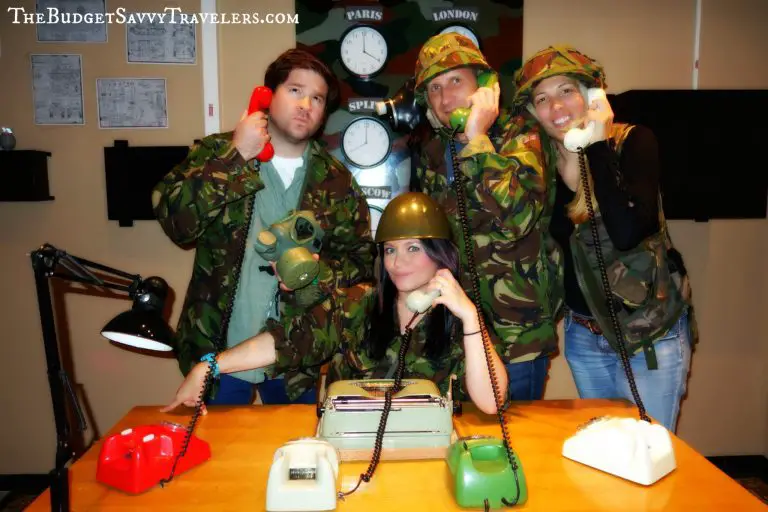 Podstrana Scooter Rental
What are the best day trips from Podstrana, Croatia by scooter? Podstrana is a small seaside community located about 5 miles south of Split, Croatia. It's popular for its beautiful turquoise beaches, which stretch along a 4.5-mile coastline making it an attractive location to visit. You could easily spend your time visiting the local beaches and Split's Old Town and walk away completely satisfied. However, if you're looking to add a little bit more sightseeing and excitement to your life, it's possible to rent a 50cc scooter to enjoy some amazing day trips.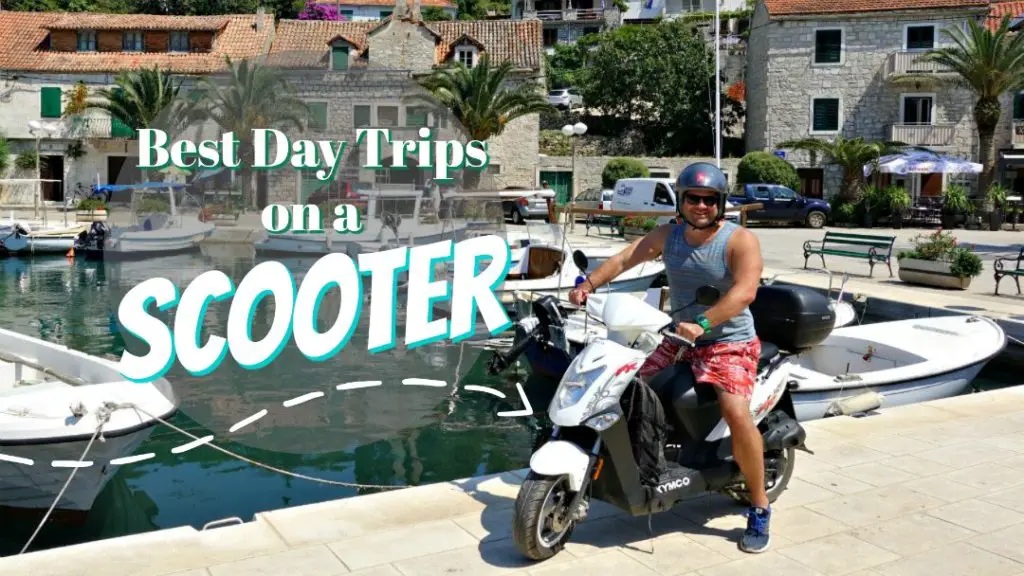 Podstrana
In the last few years, Podstrana has become one of the most elite suburbs outside Split. Those thinking of exploring Podstrana will appreciate these incredible photos captured by a drone, offering a truly unique perspective of this picturesque resort town. We've lived in this village for over a year and a half, so we're pleased to show you around our neighborhood in our insider guide to Podstrana.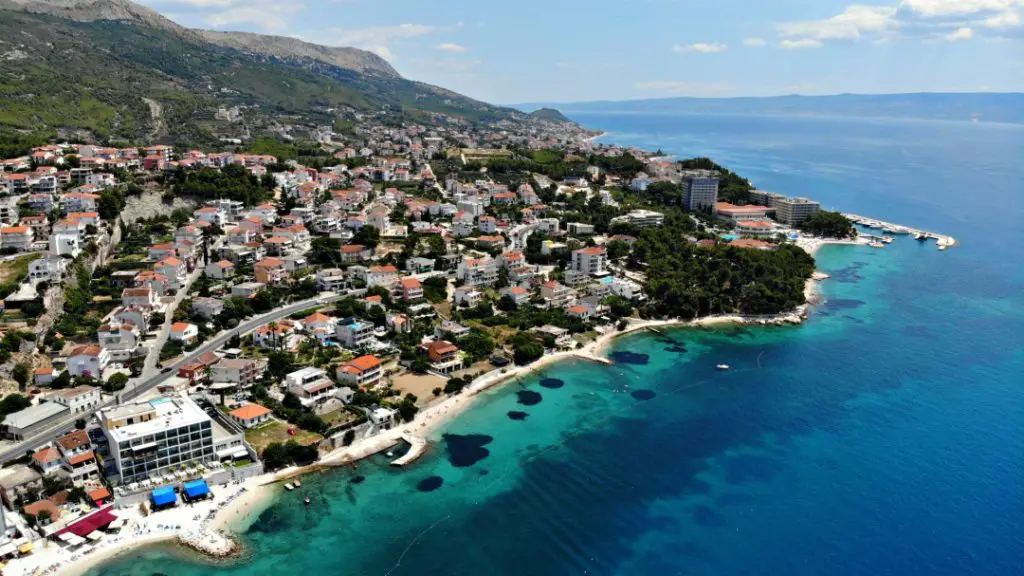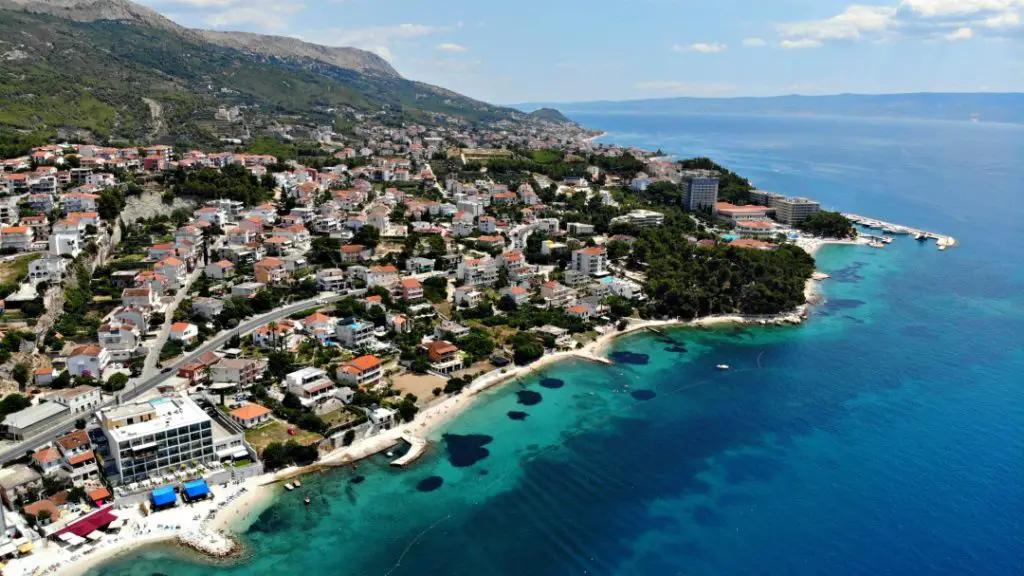 Makarska Riviera
The Makarska Riviera is one of Croatia's most scenic destinations. For those torn between the love of mountains and the sea, in Makarska, you are gifted with both. Spending the day along this breathtaking coastline, tourists can enjoy some of the best travel experiences that Croatia has to offer.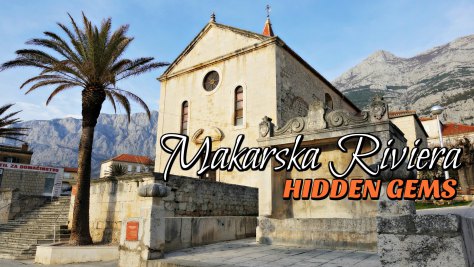 ---
Dalmatia Interior
Interior Day Trips
Many may not think to explore Croatia's inland, but there is so much that lies beyond the beaches and the Adriatic Sea. During the off-season months, when the sea is too cold to enjoy, we like to venture off into the country and see all the treasures that are a short ride from our home base in Split.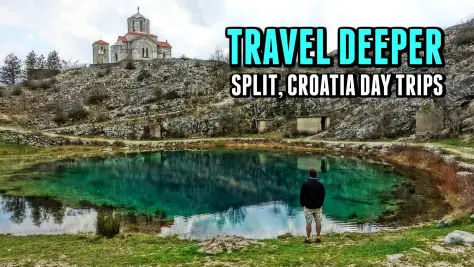 Etnoland
Within Croatia's interior, there's a hidden gem that many independent tourists may not come across. Located in Pakovo Selo, about a 10-minute drive from National park Krka, Etnoland is a unique attraction that showcases Croatian culture to those that wish to step back in time to learn more. Here, visitors can enjoy the sights, sounds, and tastes of Dalmatia.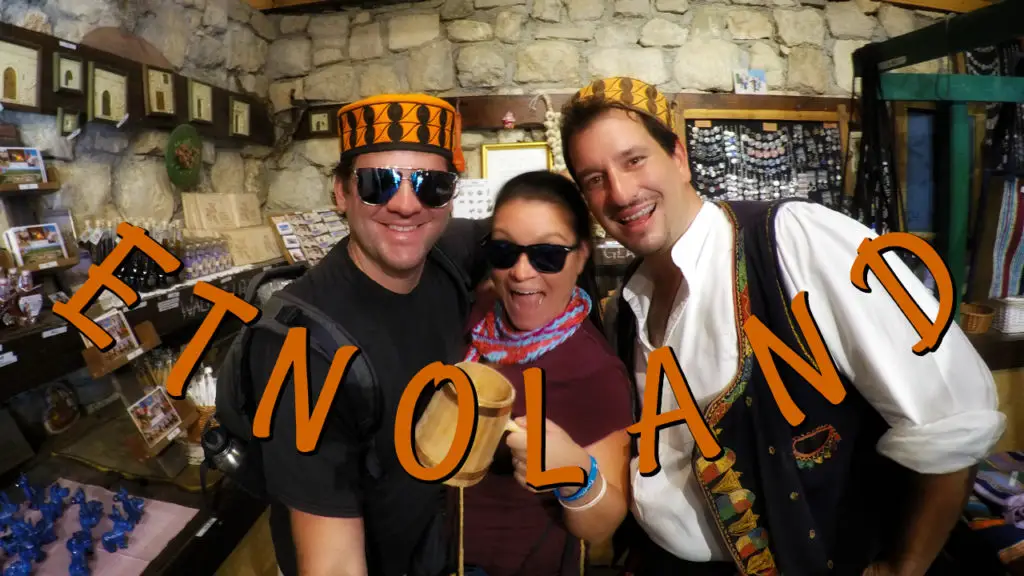 Celjivica Stecci Archaeological Site
While driving through Croatia's hinterland, heading toward Imotski, you may drive past the Celjivica Stecci archaeological site in the village of Cista Velika. The ancient site has seven Roman wells and over 100 medieval tombstones covered in meaningful inscriptions.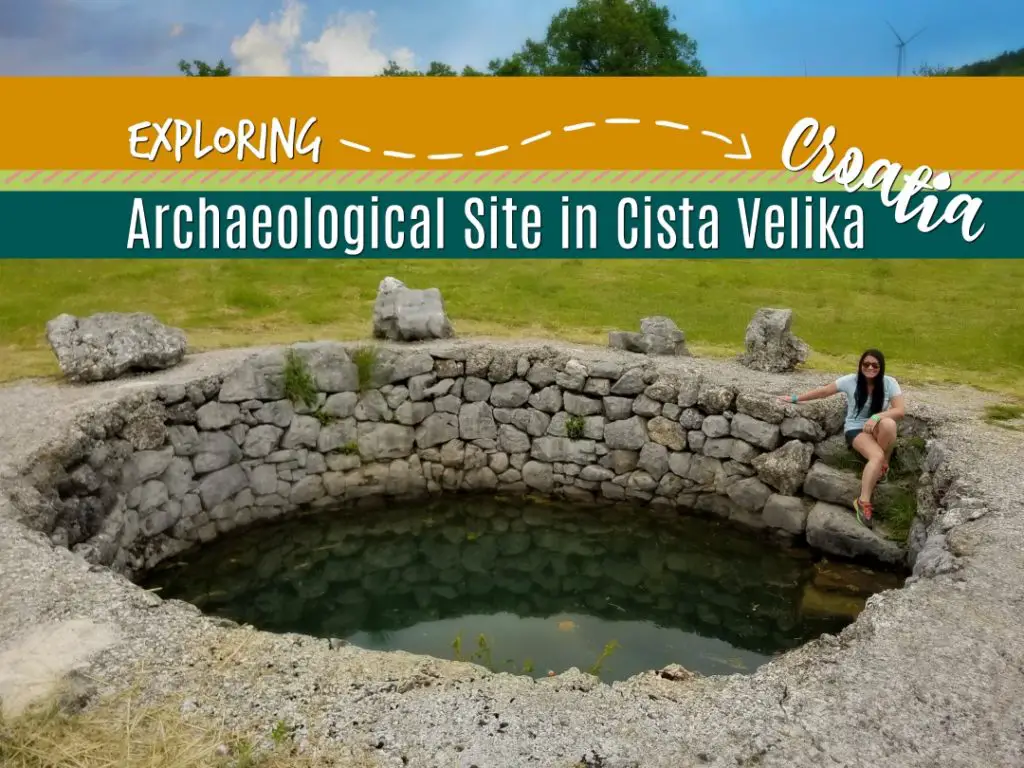 Mystic Blue Lake
Blue Lake, near Imotski, is a very unique geological wonder to explore. Driving up to the massive natural wonder is almost intimidating! As you make your way, the crater looms in the distance. As we approached, I questioned, "We're going hiking?! In there?"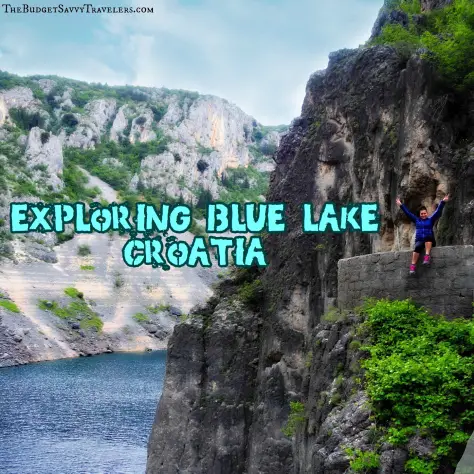 Other Hotspots – Dalmatia
Dubrovnik
In the last few years, Dubrovnik has experienced a massive surge in tourism. With its Game of Thrones filming locations, frequent celebrity sightings, and picturesque beauty, business is booming in Croatia's most visited destination. Although Dubrovnik is definitely worth a visit, it's often hard to escape the cruise ship tourists and summertime crowds. The key to finding Dubrovnik's charms lies in knowing and searching for its hidden gems. This guide will share insider tips for those that want to discover the secrets inside the walls of Dubrovnik.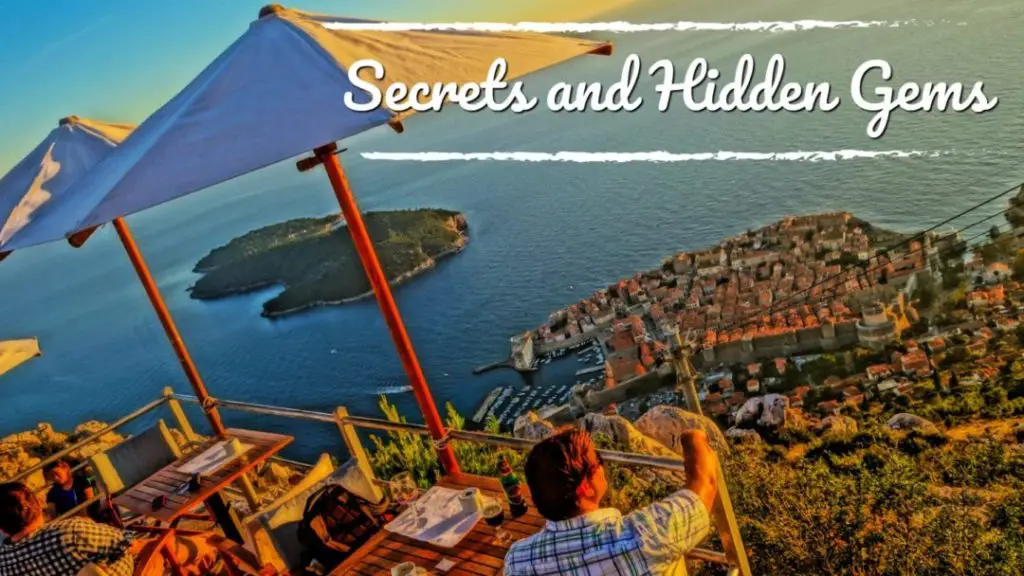 Zadar
On our recent tour of Zadar, Harry and I had a travel experience that will forever fill our need to think of something fantastically random about ourselves. I'm pretty sure that for the rest of our lives this will be our go-to conversation starter at cocktail parties and social gatherings. After visiting the Croatian city of Zadar, we can now say that we were one degree of separation away from Jesus Christ!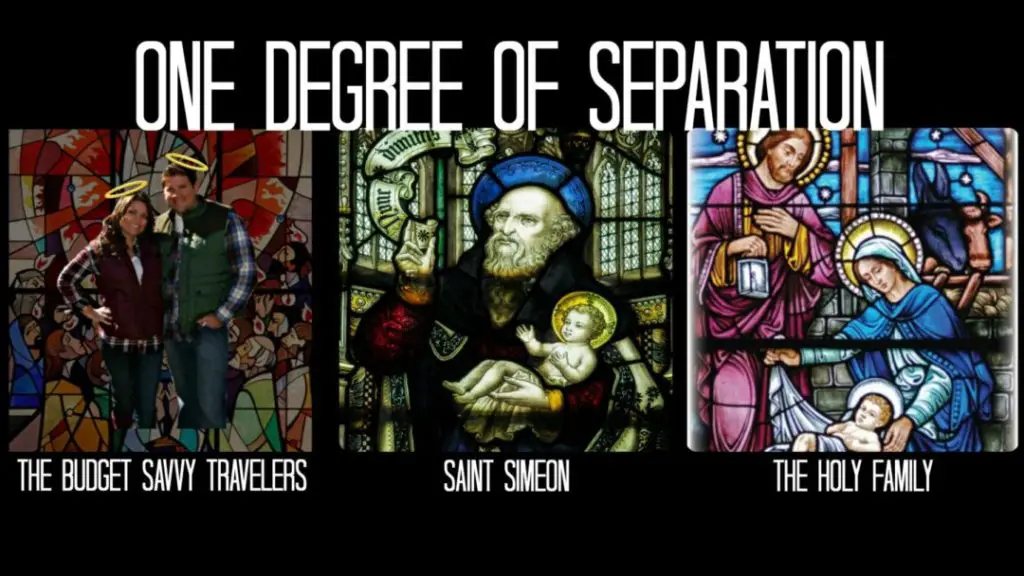 Zadar Sailing and Adventure
As tourists who have explored almost every destination in Croatia, time and time again, Zadar continuously ranks as one of our favorite cities on the Adriatic coast. It's the gateway to sailing and adventure holidays in Croatia.
Zadar Outdoor Festival
One weekend in May, the Croatian city of Zadar hosts the Zadar Outdoor Festival (ZOF). Although a relatively small area, the Zadar region has a natural landscape that is perfect for a variety of outdoor adventures. The Adriatic Sea offers opportunities for swimming, kayaking, SUPing, and sailing, while the rugged terrain delivers exceptional hiking and cycling trails. The goal is to get people active and encourage a healthy lifestyle by organizing a fun weekend full of sports and outdoor activities.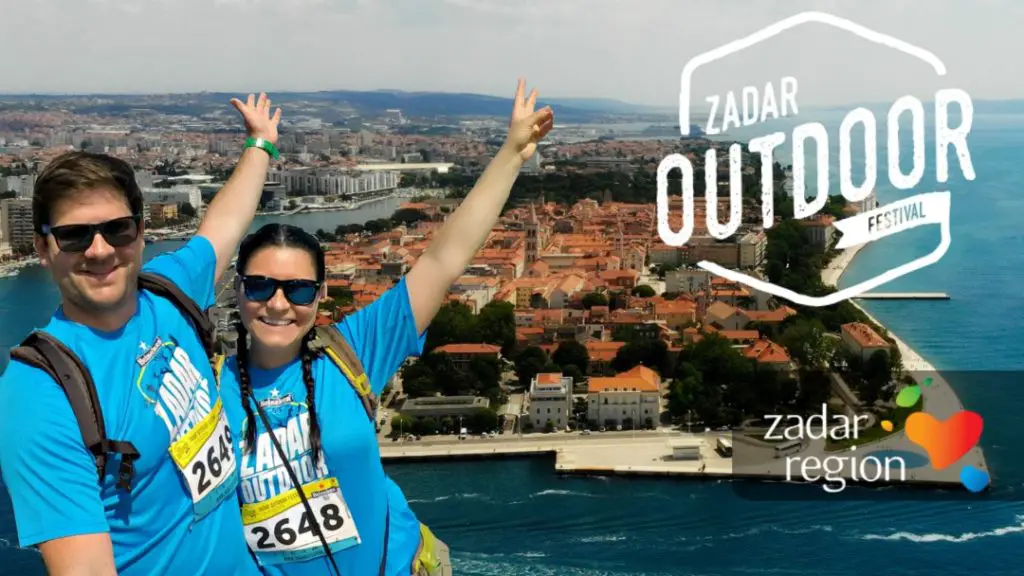 Life Is Short. Running Makes It Seem Longer | Zadar Outdoor Festival
The annual Zadar Outdoor Festival takes place each May in what is probably the most underrated city in Croatia. Zadar is famous for its charming old town, fresh seafood, and sunsets. It's easily the most romantic city in all of Croatia, and plausibly one of the most enchanting in all of Europe.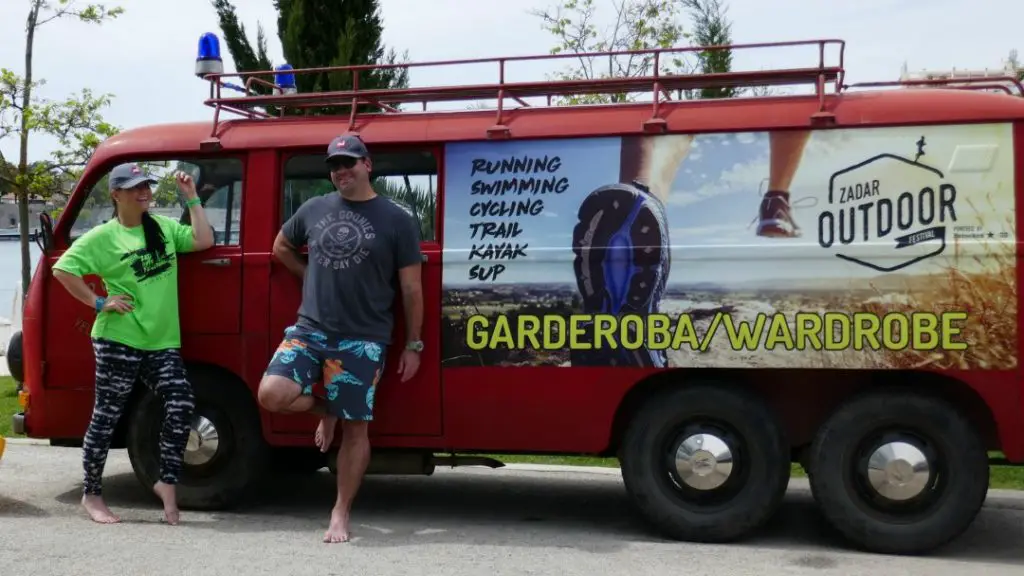 Bosnia and Herzegovina
Mostar, Bosnia was always on our list of cities to visit. So when our friends (who we lovingly call our "Croatian cousins") proposed the idea of day-tripping through Bosnia, we immediately agreed. One day, we stopped at four great sites in Bosnia and Herzegovina. Coming from Split, this is a great day trip itinerary to explore some of this country's cultural and natural highlights.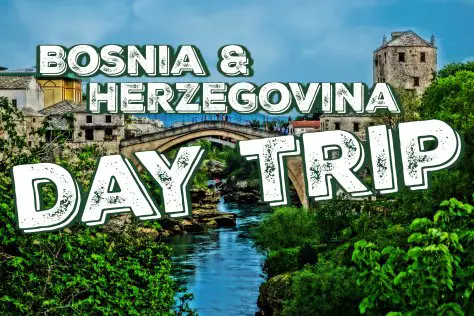 Region: Central
Plitvice National Park
Trust us. Plitvice (PLEET-veet-seh) Lakes National Park is one of Europe's hidden gems. The price includes access to all of the hiking trails, a boat ride on Lake Kozjak, and a panoramic train ride that picks you up at the finish line and takes you back to the starting point. After doing almost no research and just "showing up," the beauty of the park blew us away.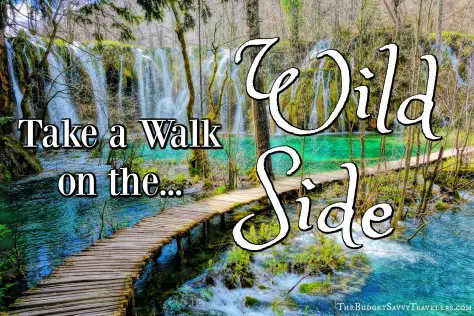 Mali Lošinj
Mali Lošinj is known as one of the sunniest destinations in Europe. In the summer, the port is full of yachters looking to enjoy the colorful ambiance, warm breezes, and lively promenade. This guide will share an inside look at one of Croatia's dreamiest destinations. We explored Mali Lošinj while on a small ship cruise aboard the Adriatic Queen. To learn more, visit eWaterways to plan your very own romantic escapade to one of Croatia's sexiest islands.
Region: Istria
Brijuni National Park
Although a controversial leader in this region's history, most can agree that President Marshal Tito had a keen eye for real estate. In 1945 after World War II, the Brijuni Islands became part of the former Yugoslavia. Soon later, Tito specifically selected them for his personal state summer residence. Tito had outlandish hobbies and unique interests but his passions turned Brijuni into an exploratory haven for today's visitors.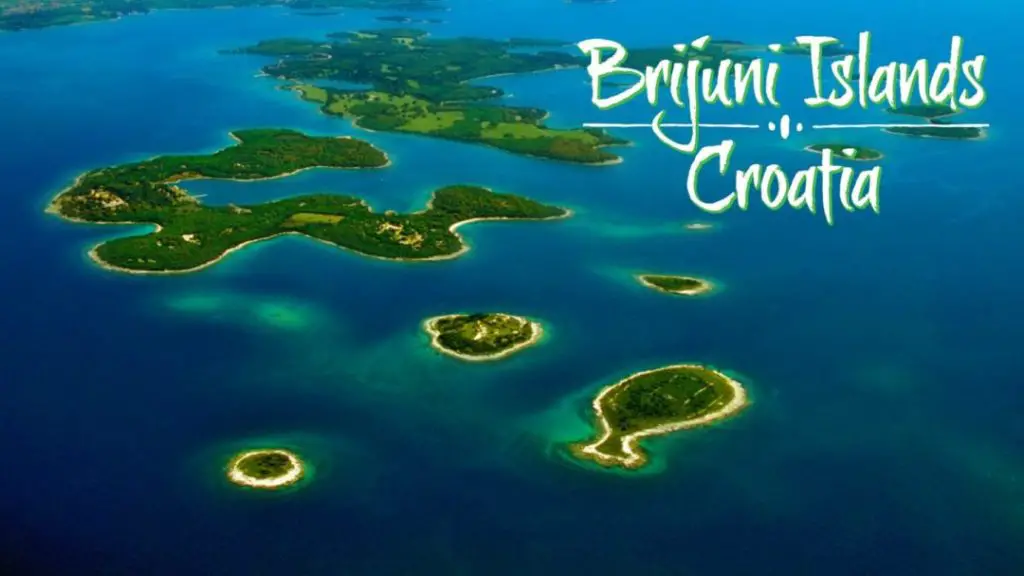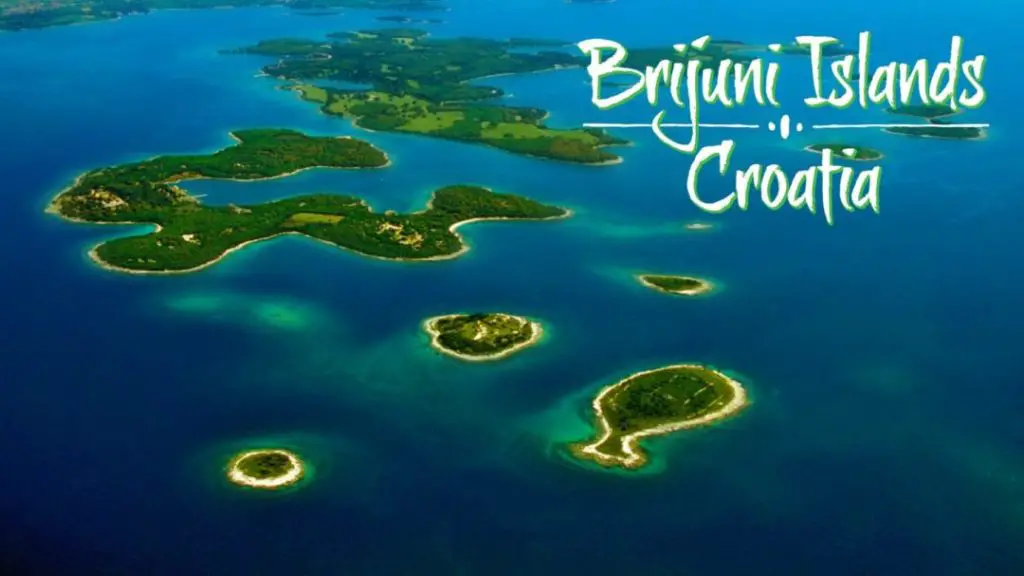 Truffles
Many are aware of Italy's culinary truffle tradition, but did you know that neighboring Croatia's truffle industry is booming? While in Istria, you can't help but get caught up in the underground treasure hunt that is known as the truffle. There are truffle hunting tours, truffle fests, and souvenir shops all dedicated to endless products made from truffles.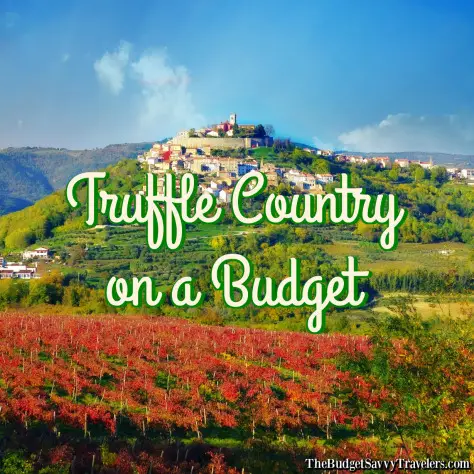 Dinosaurs & Fossils
Istria is a region in northern Croatia. The seaside town of Pula is the largest city in Istria. It is known for its Roman ruins, especially the Roman Arena. Nearby, the Kamenjak Peninsula offers one of the most beautiful stretches of the Istrian coastline. This is where you can retrace the footsteps of the dinosaurs.