Mljet National Park is located about 30 miles from Dubrovnik, Croatia in the Adriatic Sea. The park covers the entire northwest portion of Mljet Island. Of all of the Adriatic islands, Mljet is one of the most fascinating and greenest. The island is renowned for having two seasons of spring each year. In fact, new flowers begin to grow even in the fall.
Mljet National Park Croatia
In addition to its beautiful green forests full of Holm oak trees and Aleppo pines, the island is also famous for its wine, olives, and goat cheese. The quiet laid-back atmosphere, Mediterranean vegetation, and two phenomenal lakes make Mljet National Park a must-stop for any traveler looking to enjoy peace, solitude, and nature.
How to Get to Mljet National Park
Most people will get to Mljet National Park by taking the ferry from Dubrovnik. If you are a foot passenger your best option is to take a catamaran ferry that sails daily (from April to October) from either Split, Hvar, Brac, Makarska, Korcula, or Dubrovnik. The main and only car ferry port on the Island is in the town of Sobra, located on the eastern side of Mljet.
Top Overnight and Day-Trip Cruises to Mljet
One of the easiest, most comfortable ways to reach Mljet is by a small ship cruise as large cruise ships cannot fit into the small, charming port. Lucky for us, Mljet was a stop on our recent 7- Day Cruise Aboard the Adriatic Princess from Dubrovnik.
If you prefer regular-size cruiseliners be sure to check out the latest deals for Dubrovnik cruises.
Most of our local Croatian friends have never visited the island, as logistically it is that hard to reach. Without this tour, we probably would have never been able to explore one of Croatia's most unique and picturesque islands.

Where to Stay on Mljet
There are a number of guesthouses and apartment rentals to stay at on the island of Mljet. However, the best places to stay are inside the boundary of the national park. Below are a few recommendations.
🏣 Budget: Guesthouse Pavla (on the lake) or Guesthouse Sanela (overlooks the harbor)
🏘️ Mid-Range: Apartments Linda (modern & clean) or Apartments Slavica (sea views)
🏨 Luxury: Apartment Glavica (swimming pool) or Villa Klacina (amazing!!!)
5 Things You Need to Know Before Visiting Mljet
This guide offers five great tips for travelers looking to get the most from their trip to Mljet. To summarize, the five things you need to know before visiting Mljet National Park are:
It Has a Geological Wonder—St. Mary Island!
Swimming in the National Park Is Allowed
Tito Had a Luxury Home Here
Bike Rentals Are Available
Mljet is Difficult to Reach
1. It Has a Geological Wonder! St. Mary Island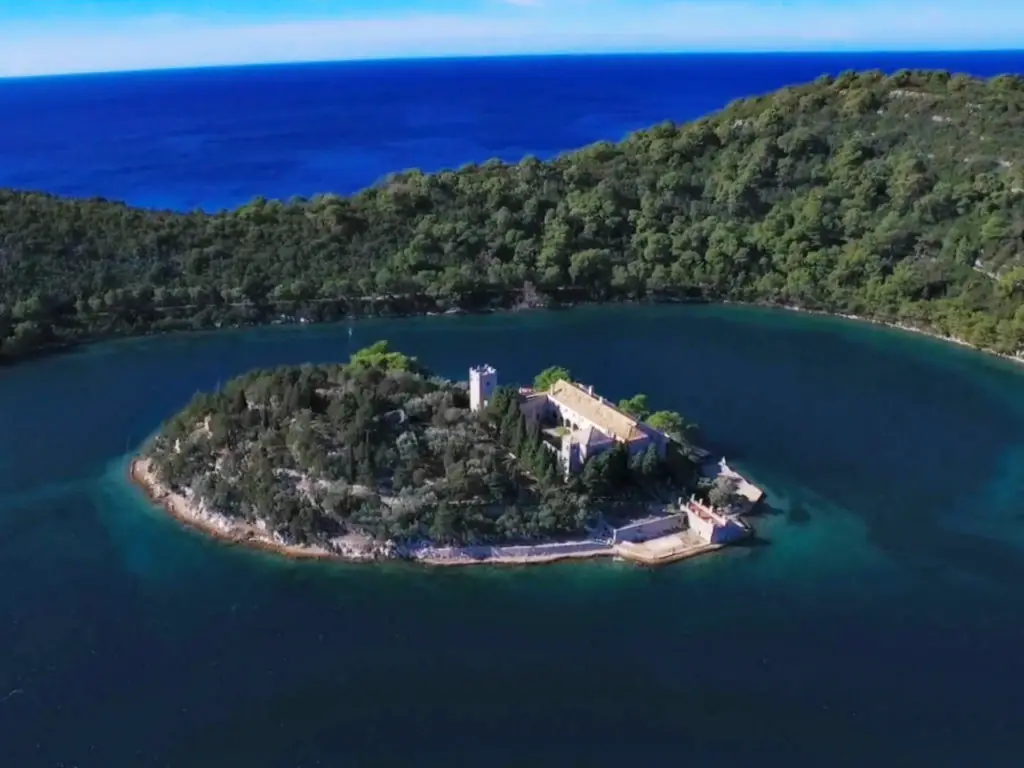 Most tourists visit Mljet National Park to set foot on the island within the island. From personal experience, it is quite a peculiar feeling to take a boat to an island, only to take yet another boat to visit another island.
The ferry ride to St. Mary Island begins where the Small Lake and Great Lake meet. The two saltwater lakes are filled by a narrow passage between the open sea and the Great Lake. Consequently, the Small Lake becomes filled from a small channel between it and the Great Lake.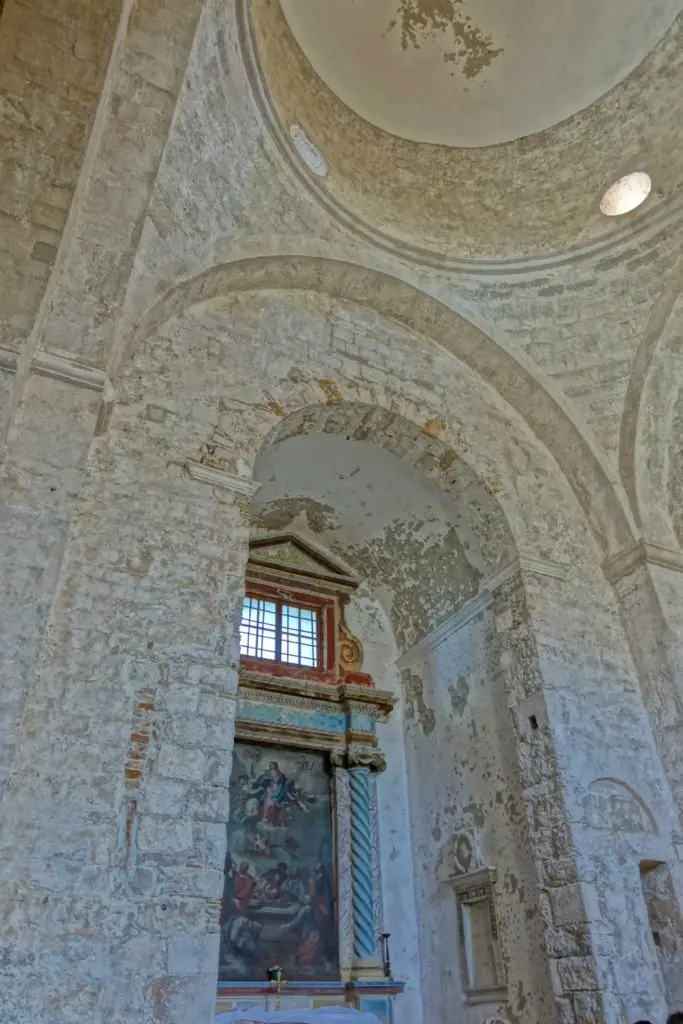 On the island of St. Mary sits an old Benedictine monastery. The 12th-century monastery is an impressive structure with a 15th-century fresco of Jesus.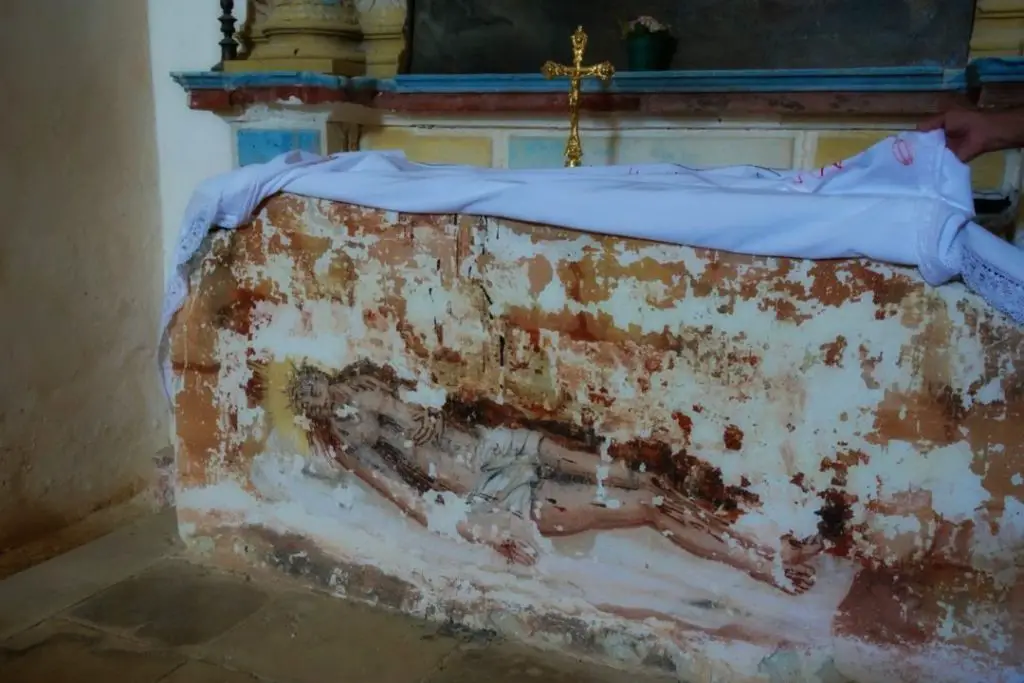 However, the truly fascinating story may be hidden in time. It is speculated that St. Mary Island is where St. Paul the Apostle was shipwrecked, during the 1st century, on his journey from Caesarea Maritima (today's Israel) to Rome. This highly controversial topic gets quite detailed, but the possibility of St. Paul visiting this small island makes this excursion an even more extraordinary experience.
2. Swimming in the National Park Is Allowed
Typically in National Parks, no swimming is allowed. However, visitors to Mljet National Park can go swimming in both lakes. During the summer, the small lake is a few degrees warmer than the big lake and the big lake is a few degrees warmer than the sea.
Head to the small lake for bragging rights to say you've swum in a lake within a sea. So when visiting, don't forget to bring your bathing suit!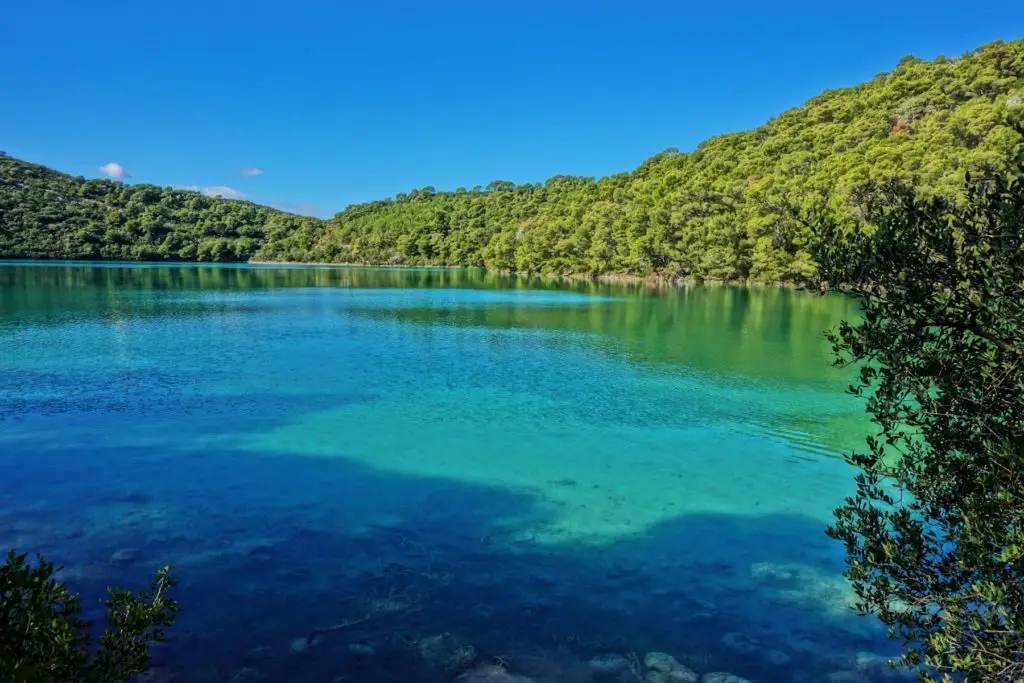 3. Tito Had a Luxury Home Here
Be sure to view President Tito's house on the Great Lake. Josip Broz Tito may have been a controversial leader, but he did have great taste in real estate. If Tito chose to live there, you know it was fabulous. If the Brijuni Islands were his place to party, then Mljet was his place to relax and get away from it all.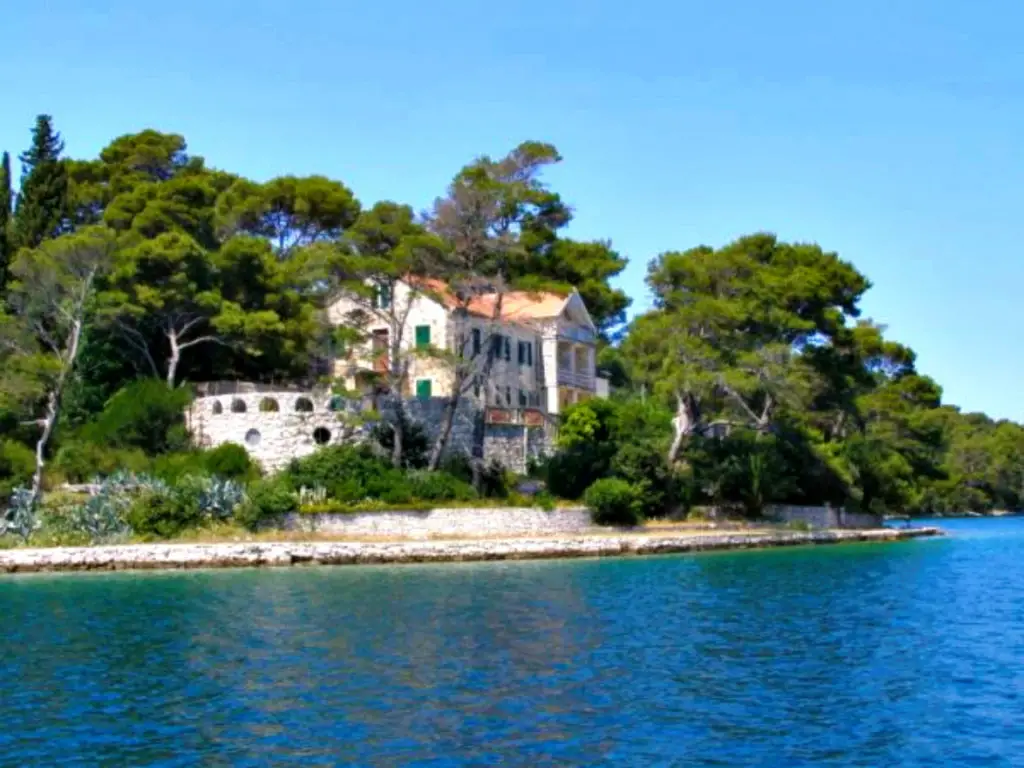 4. Bike Rentals Are Available
It is helpful to know that there are bike rentals available on the island. A bicycle can make touring the grounds much more appealing and enjoyable.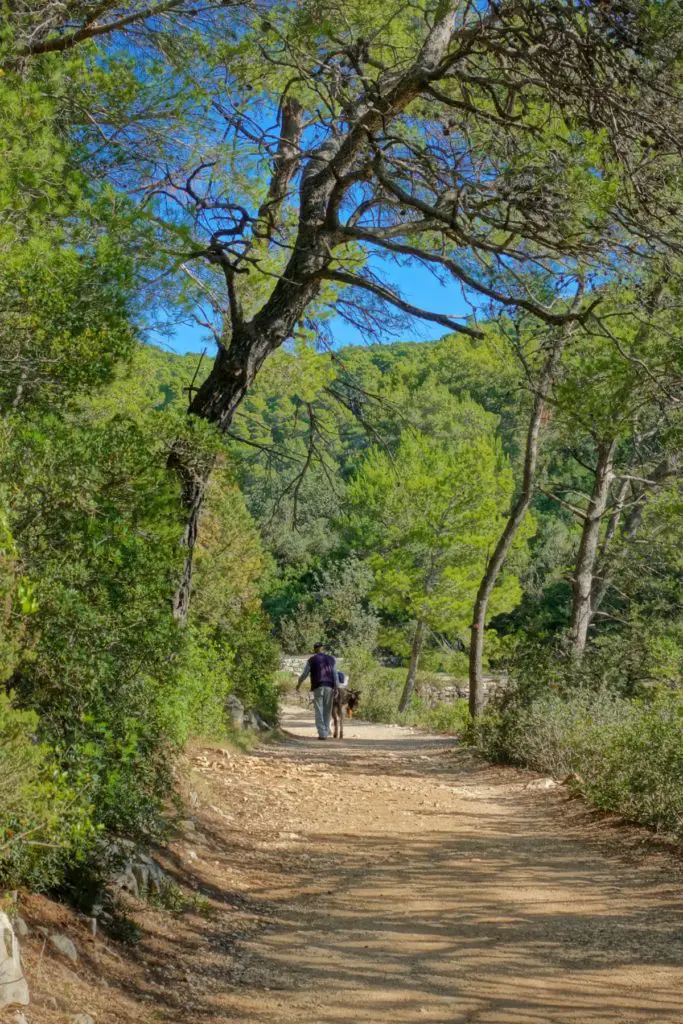 There are 14 kilometers of mostly flat, paved paths. It is nearly impossible to cover the entire distance in one day without a bike. Bike rentals cost about USD 15 per day. You'll find the bike rental stand next to the ferry in Polače.
5. Mljet is Difficult to Reach
Despite its beauty, unfortunately, most people visiting Croatia never make it to Mljet. To reach the island, the majority of travelers must take a ferry there and back in one long day. Many tourists don't have the luxury of giving up a full vacation day to make this excursion.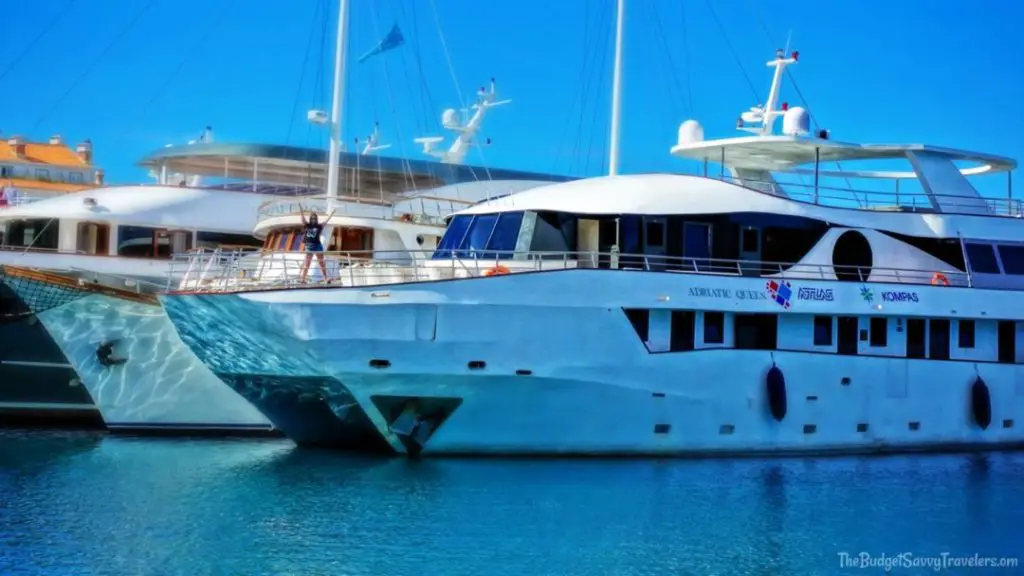 With the long ferry ride, both back and forth from Dubrovnik, a day trip here may feel extremely rushed. A great alternative is to take a private speed boat or go on a private tour. Select one from the list below.
Top Overnight and Day-Trip Cruises to Mljet
We Need Your Help
Did you find this article helpful? If so, bookmark it and when you're planning your next vacation click on any of the links below before finalizing reservations. You'll get the best price, we'll earn a small commission, and you'll help support future articles.
Thank you!
BEST TRAVEL SEARCH ENGINES
🏘️ Book Your Accommodation
We use Tripadvisor and Priceline's Express Deals to compare prices and reviews in advance and check availability
✈️ Book Your Flight in Advance
To find the cheapest flight options, you can use WayAway and Skyscanner to find the most suitable choice for you
🚗 Reserve Your Rental Car
Use DiscoverCars and Skyscanner to compare prices and view the largest selection of vehicles