Although Niš is the third-largest city in Serbia, it still is at the beginning stages of international tourism. The town is quaint, safe, and walkable. After three days of exploring, we laid out the best things to do in Niš Serbia to help others get the most from their visit.
The city is best associated with being the birthplace of the first Christian emperor, Constantine the Great (280 AD-337 AD) and the best attractions serve as reminders of the region's dark past.
7 Best Things to Do in Niš Serbia
There are seven main sites to see in Niš. They are:
Trvdava Fortress
Skull Tower (Ćele Kula)
Red Cross Concentration Camp
Memorial Park Bubanj
National Museum in Niš
Mediana Archeological Site
Tinkers Ally
Budget Tip: For those short on time, an easy way to see all of the best sites is to take the Niš Sightseeing Tour.
What to Expect
If you experience all the main attractions on foot, you'll need two days to visit. If using public transport, all the main attractions can probably be seen in one day. We toured on foot, and although it was a lot of walking, it was always on pleasant sidewalks or footpaths.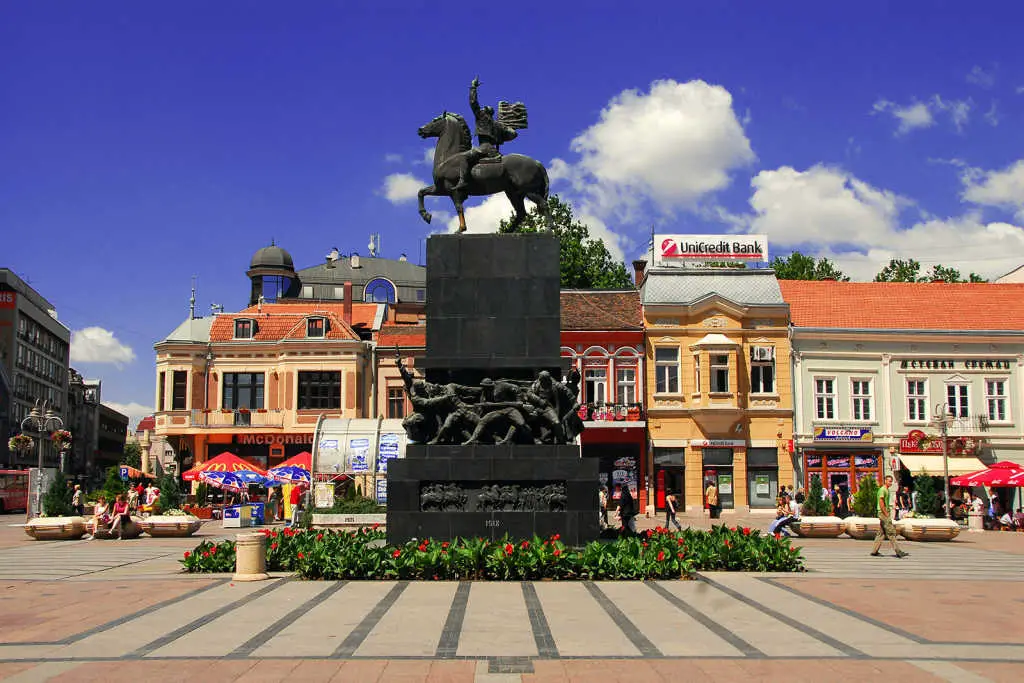 Although some websites claim otherwise, signage is excellent and in English. Of course, you may just want to wander the city to discover more on your own.
Budget Tip: Most visitors purchase the 3-in-1 combination ticket for entry to the Skull Tower, Niš Concentration Camp, and the Archeological Hall for a discounted rate of 300 dinars (USD 3).
1. The Tvrdava Fortress
The Tvrdava Fortress is the focal point of Niš. Visitors can enjoy walking the shady paths among the archeological ruins. There are fun trams for kids, cafe bars, and some tourist shops.
While walking the fortress walls, there are great views of the city, Nišava river, and Suva Planina off into the distance. There is no cost to enter because it serves as a local park.
2. Skull Tower (Ćele Kula)
Harry and I really appreciate travel oddities and unique sites. This memorial is one of a kind and the history behind its origin is both fascinating and eerie.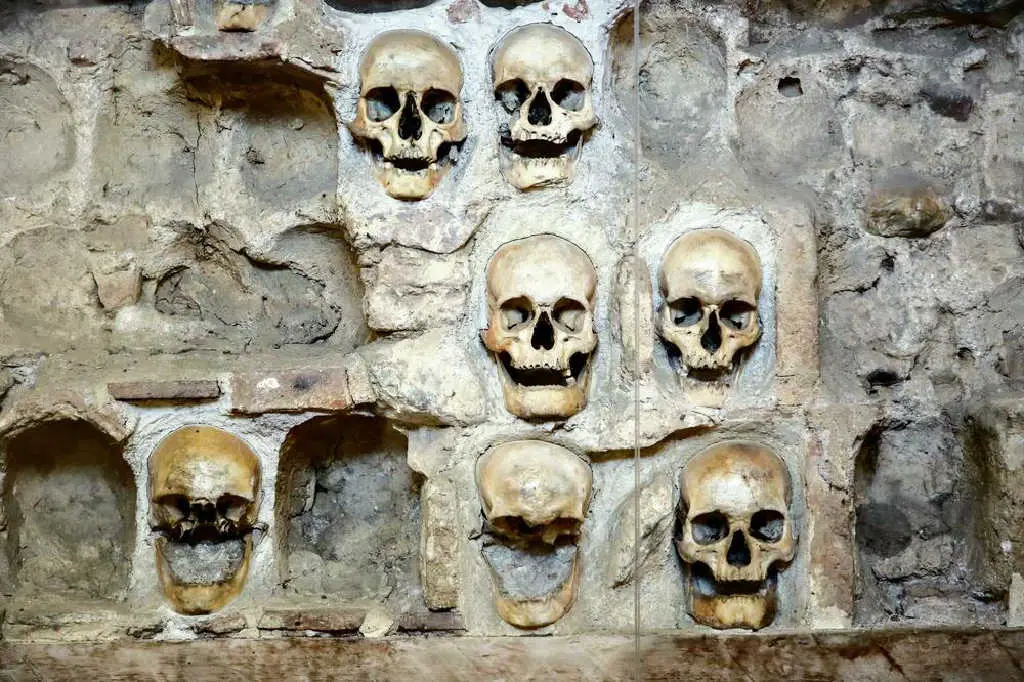 Visited by over 50,000 people every year, The Skull Tower (Ćele Kula) is a unique monument in the world. The tower is comprised of human skulls collected after the 1809 battle for the liberation of Niš. Made from the remains of fallen rebels, its purpose was to serve as a visual reminder to all Serbs who dared to rise up against the Ottoman Empire.
When it was first constructed, a total of 952 skulls were built into the tower. Today, only 59 skulls remain. The Skull Tower is one of the most visited tourist attractions in Serbia.
2. Red Cross Concentration Camp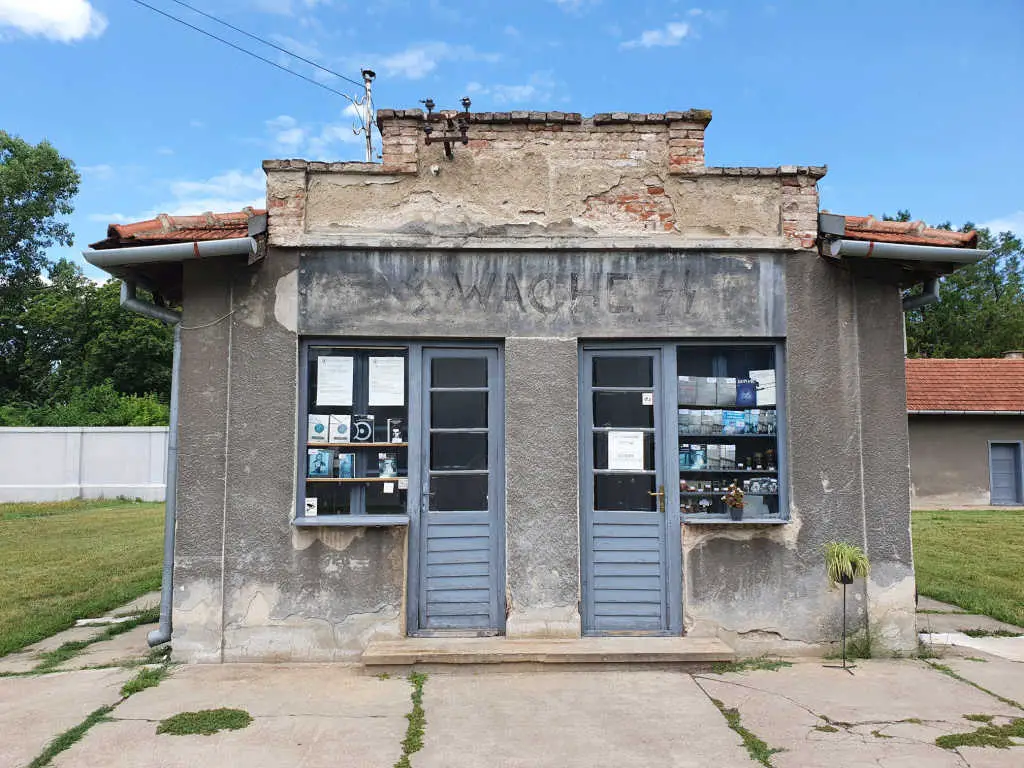 Serbia isn't the first destination that comes to mind when people think of WWII concentration camps, however, Niš is home to one of the most preserved concentration camps in Europe. In fact, take a close look at the ticket booth that once served as a guard tower. Both a SS symbol and a Nazi swastika are still visible on the sign above the windows upon close inspection.
With few visitors, we enjoyed a phenomenal, 1:1 guided tour of the grounds by a local historian who was passionate about informing others about this significant part of history. This was Harry's most memorable stop while touring Niš.
4. Memorial Park Bubanj
Located approximately 2 miles from the city center, Memorial Park Bubanj was a WWII execution site for more than 10,000 Serbs who were brutally murdered during the German occupation from 1941 to 1945.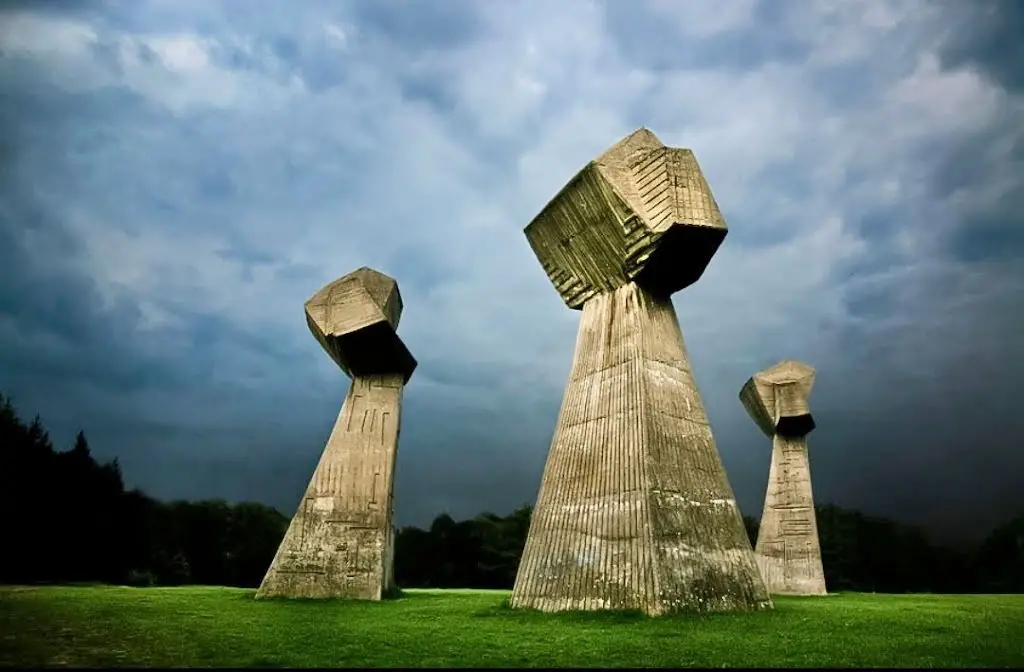 As a hallowed ground, the peaceful park is meant to be a place of thoughtful reflection, with trails, plaques, picnic tables, and monuments. In the summer, it is a popular destination for picnics with friends and families.
If you are short on time, it may be best to take public transport to the public park. From the city center, it takes about 40 to 50 minutes to reach Memorial Park Bubanj, with much of the journey up a steep hill.
5. National Museum
Tucked inside a gorgeous building, the National Museum Niš allows visitors to learn more about the history of the city. Since it only takes up one room, it is more of an archeological hall as opposed to a museum. The signage has English explanations.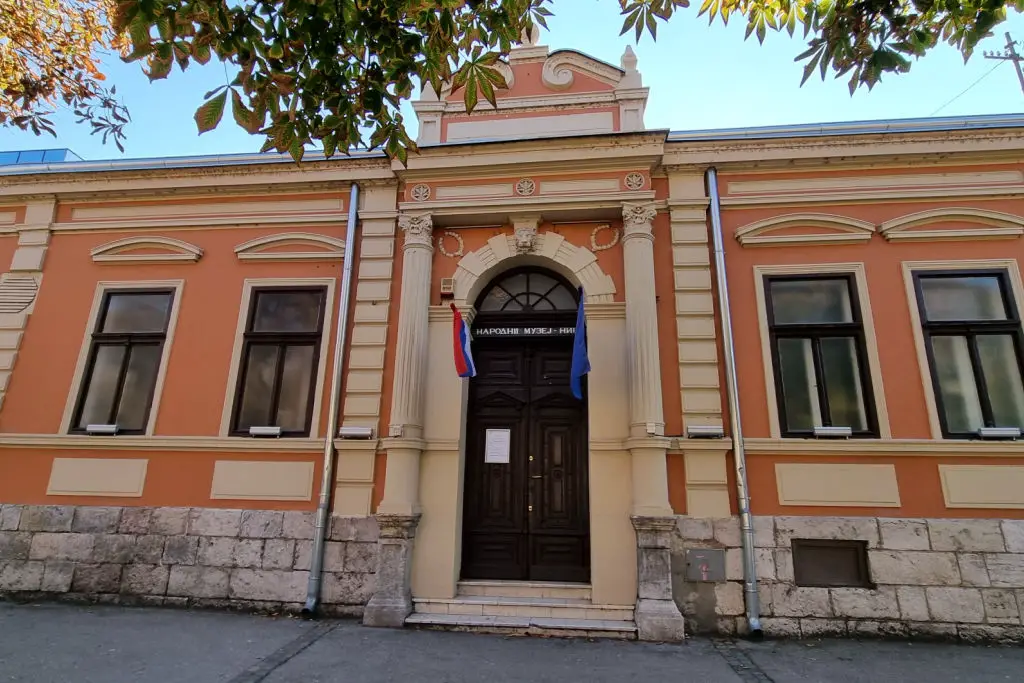 The National Museum focuses on the region's Roman history. Many of the exhibits relate to Mediana, a luxurious villa constructed by Constantine the Great. Exhibits include a model of the villa and some sculptures and artifacts that were discovered there.
6. Mediana Archeological Site
The Mediana Archeological Site is located about a mile (1.5 km) outside Niš. There are some well-preserved archeological remains of the Villa of Emperor Constantine. As a stop on the ancient Roman road, the Via Militaris, six other Roman emperors had used the imperial residence.
Closed for years, the Mediana Archeological Site recently started welcoming visitors again in 2023. The reopening is slow, with some sections still in progress. Still not equipped for mass tourism, visitors report inconsistent hours and cash-only admission. Be sure to confirm your visit in advance, go on a tour, or connect with a local guide.
A great organization is the International Greeter Association, where locals are paired up with travelers. These volunteers are excited to share their city with you or meet new international friends. The cost is free, but we're sure they would appreciate a tip for their time and knowledge shared.
6.  Tinkers Ally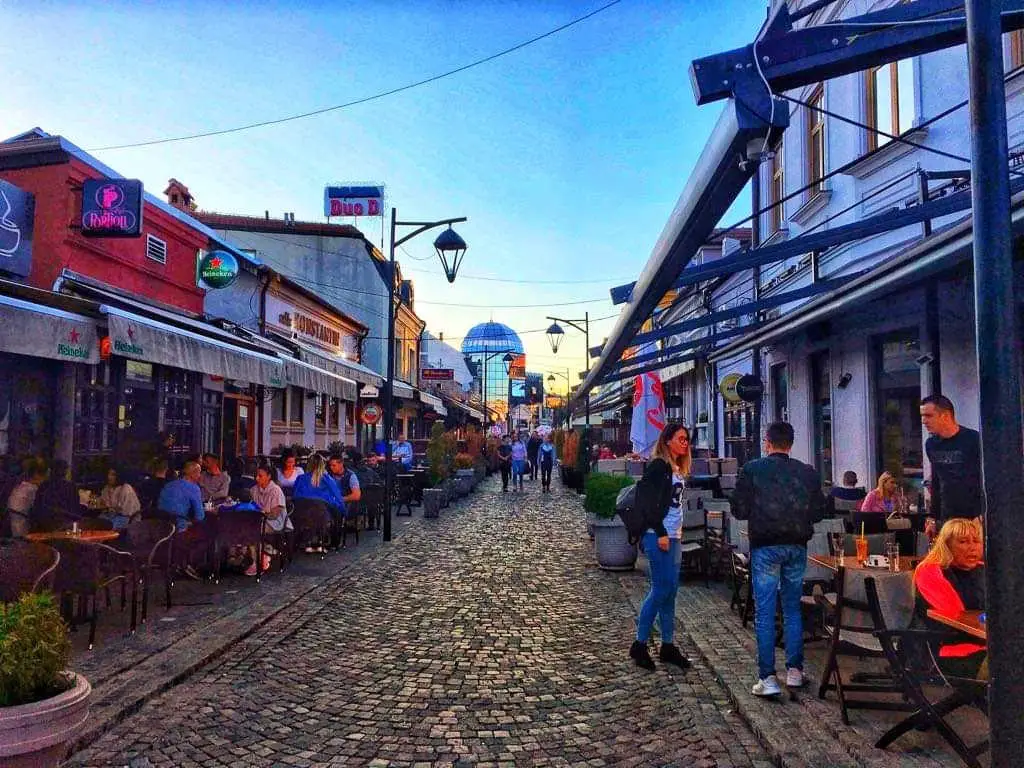 This cobblestone path was once an old craftsmen's street. Today, it's a popular place to enjoy a coffee or meal. If you want to experience Serbia's cafe culture at its finest, head there in the evening for a walk, dinner, or a drink. It's definitely the hot spot of Niš.
8. Public Pools in Niš, Serbia
During our summer visit, Niš was swelteringly hot. We toured around exclaiming, "How do people cool off here?!" Thankfully, there is a public waterpark in Niš called Akva Park Čair.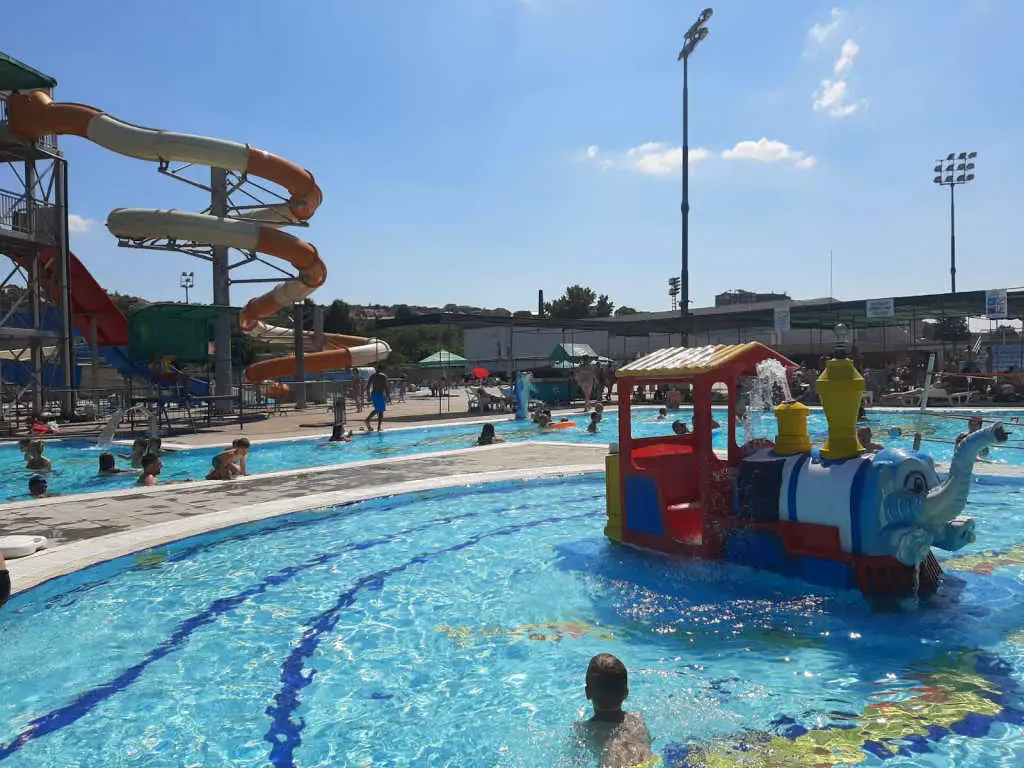 Best Restaurant in Niš Serbia
Eating around Niš is cheap and easy. The city is loaded with bakeries, pizzerias, and fast food grills that prepare fresh bites. Unlike other cities we've explored, local food stands are clean and appetizing.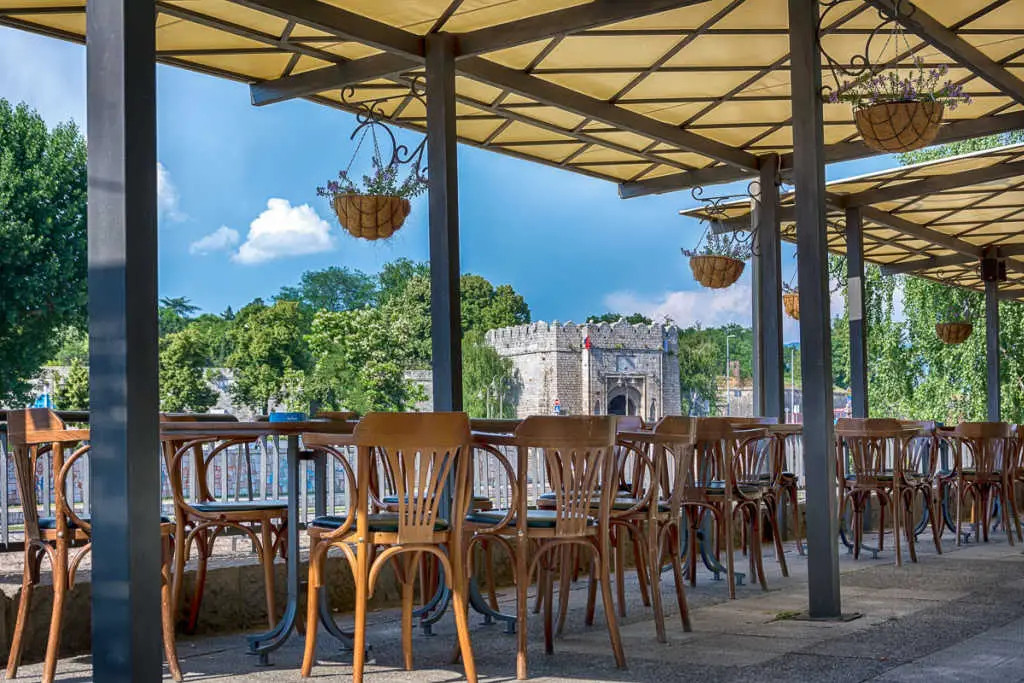 While out exploring it's easy to grab a huge piece of Burek for lunch at a local bakery. Ice creams cost about 100 dinars. For dinners, we really enjoyed the Crazy Horse Irish Pub.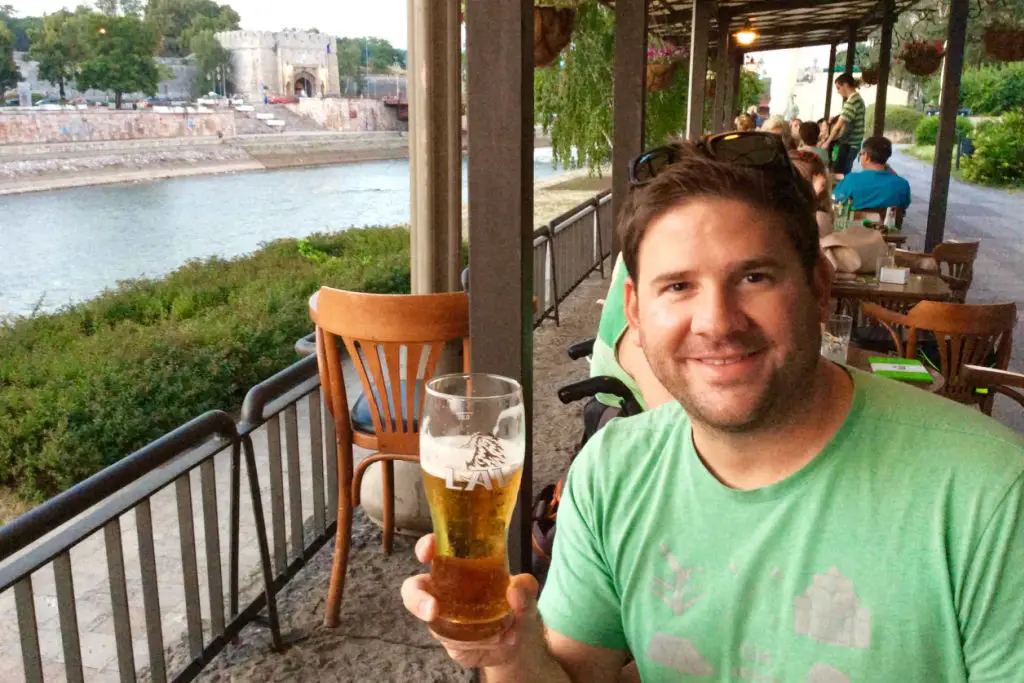 The restaurant serves up a variety of comfort food and cold drinks right along the Nišava River. Popular with locals, many come here to enjoy the sunset with a refreshing beer.
Best Tourist Accommodation in Niš Serbia 
For short stays, booking an apartment doesn't make a lot of sense. While there are a number of hotels around the city, we're are partial to the Sole Hotel.
It was helpful to have kind, knowledgeable staff that assisted us in planning our day and provided transportation advice. Of course, the complimentary breakfast with complimentary cappuccinos is another perk.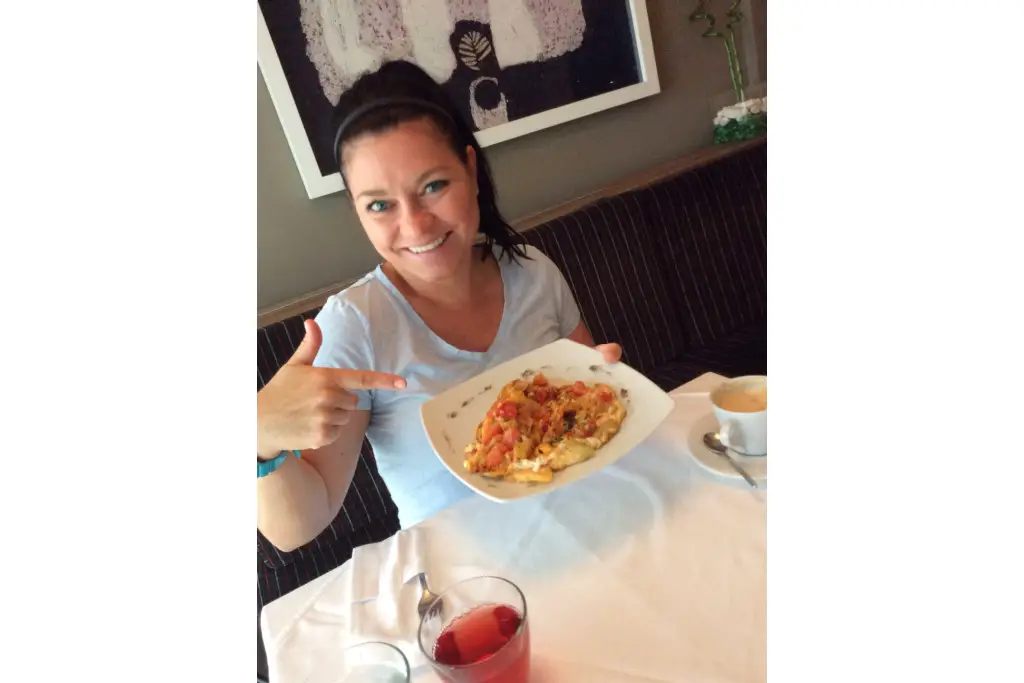 We love getting off the well-worn track of Europe's major tourist hubs. We've found that the closest you'll get to that "1970s Backpacking in Europe Vibe," is by venturing into cities in Eastern Europe that are just on the brink of tourism, like Niš, Serbia.
Transportation
After visiting Belgrade, we traveled by bus (from Belgrade) for about 2.5 hours to Niš. We used Kanis Bus Company, which offered a more comfortable and nonstop experience than Niš Express. The cost was ~1100 dinar (USD 10).
Leaving Niš, we took an adventurous train ride to Sofia. The cost per ticket was ~ USD 10. The taxi from our hotel to the train station cost 190 dinars (USD 1.70). If you are following a similar route, we most likely recommend that you take a bus rather than a train. That is unless you're also seeking out adventure like we were. See why in the video below.
It took us over 8 hours to reach Sofia by train, and it was during the summer and the train car lacked air-conditioning. It was a hot ride. Locals bus it in 2.5-3 hours. People looking for an adventure take the slow and unreliable train for 5+ hours. Did we mention that you should take the bus and not the train?