When you visit Brijuni National Park you will be inevitably walking in the footsteps of Josip Tito, the Yugoslav Communist ruler. Although a controversial leader in this region's history, most can agree that President Marshal Tito had a keen eye for real estate.
In 1945 after World War II, the Brijuni Islands became part of the former Yugoslavia. Soon later, Tito specifically selected them for his personal state summer residence. Tito was known for his outlandish hobbies and unique interests. His passions turned Brijuni into an exploratory haven for today's visitors.
Brijuni National Park | Exploring Tito's Private Playground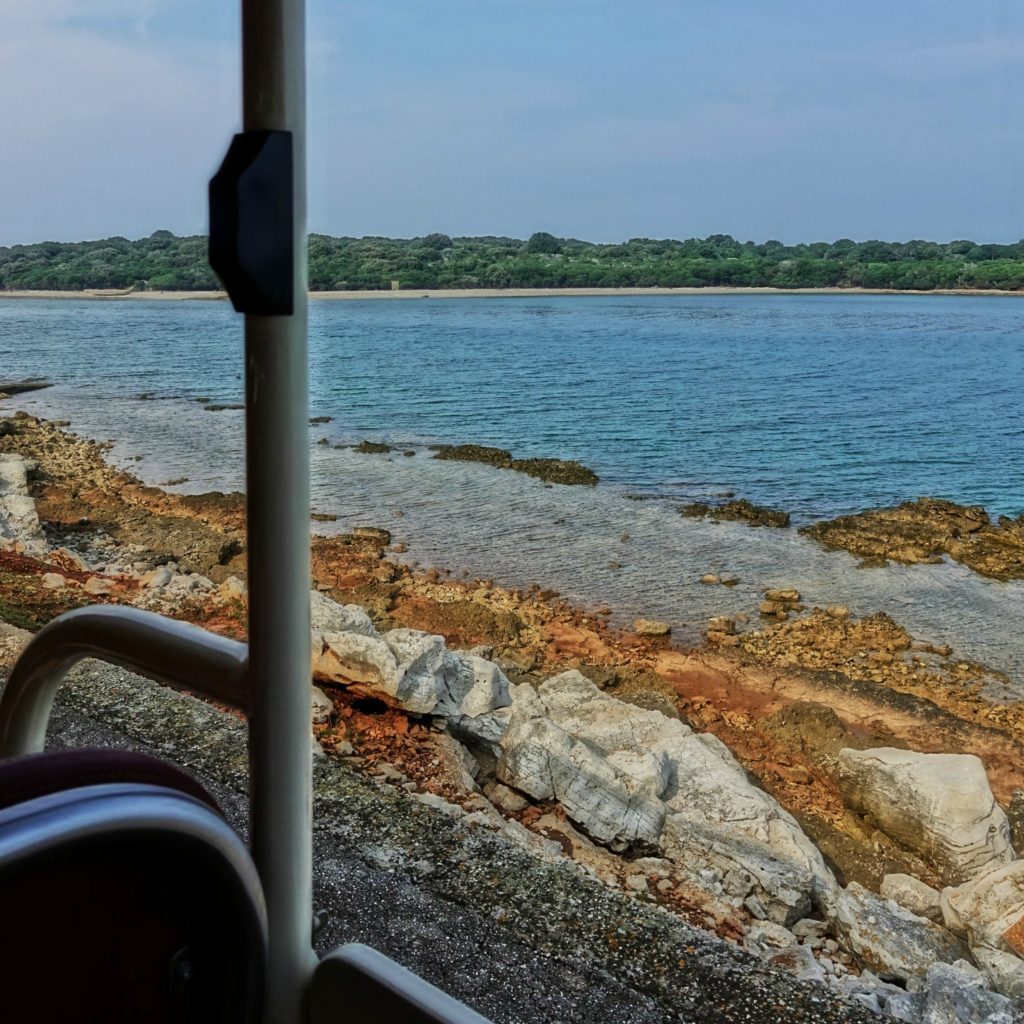 Many of Croatia's islands feature historic Old Towns and seaside cafes. On the other hand, Brijuni offers travelers a much more natural experience. Unfortunately, it can be quite hard to reach, making it a much-appreciated stop on our small ship cruise itinerary. However, if you're into large cruise ships you should definitely check out the latest last-minute cruise deals to the region.
Upon arrival, we boarded a motorized train that took us to many of the main attractions. Our insider guide will share some highlights and interesting facts surrounding this island of discovery.
Safari Park | Brijuni National Park
One of the most notable attractions on Brijuni is Tito's safari park. The exotic animals that roam the park were gifts from other world leaders.
The tram slowly navigates through the park offering an unexpected safari experience in Croatia. There are oxen, llamas, zebra, waterbuck, donkeys, sea turtles, and a beloved Asian elephant to enjoy in the National Park.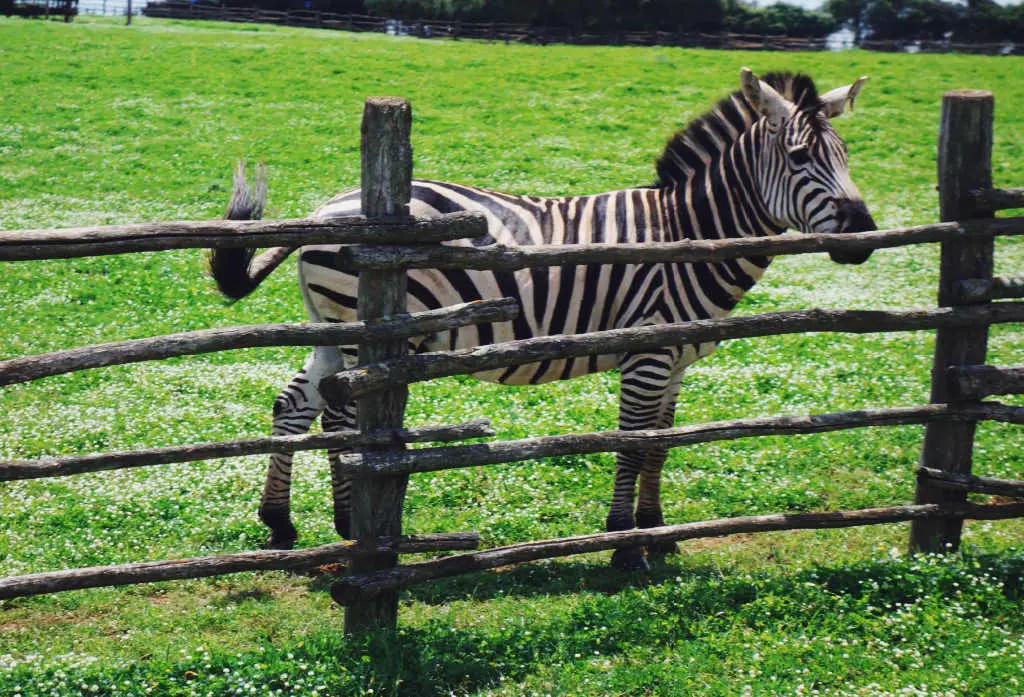 Tito's Cadillac
It took skilled workers four months of hard work to restore Tito's 1953 Cadillac Eldorado. Originally, the car was a gift from President Dwight Eisenhower. At the time, this was one of the most luxurious and state of the art automobiles on the road.
Today, the car sits in front of the Tito Museum. It can be rented for a fun, but very expensive, a 30-minute joy ride around the island. Unfortunately, guests are not permitted to actually drive the car. Rather, they are provided with an official driver. Rumor has it that the costly excursion is popular with wealthy Russian tourists.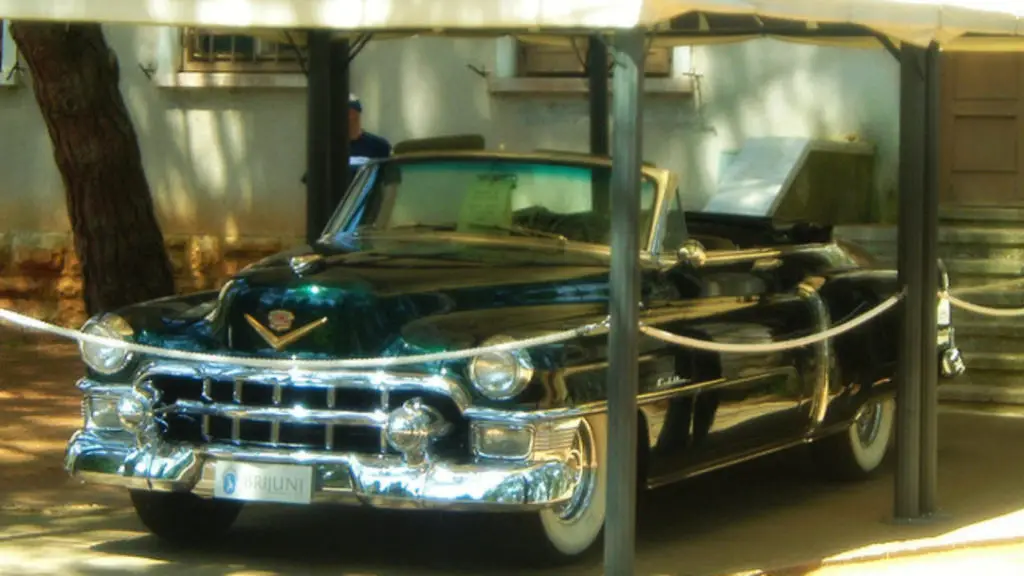 Roman Villa | Brijuni National Park
Along Verige Bay, sits the remnants of an ancient Roman villa. Researchers believe the construction of the multi-building complex began around the 1st century BC. Moreover,  the settlement reached its greatest splendor in the 1st century AD.
When it was built, this Roman villa was beautifully adorned with mosaics, frescos, and precious marble. Promoting archaeological tourism, these Roman Ruins are apart of the Roman Emperors Route that stretches through Croatia, Serbia, Bulgaria, and Romania.  There are 20 archaeological sites related to the lives of 27 Roman emperors.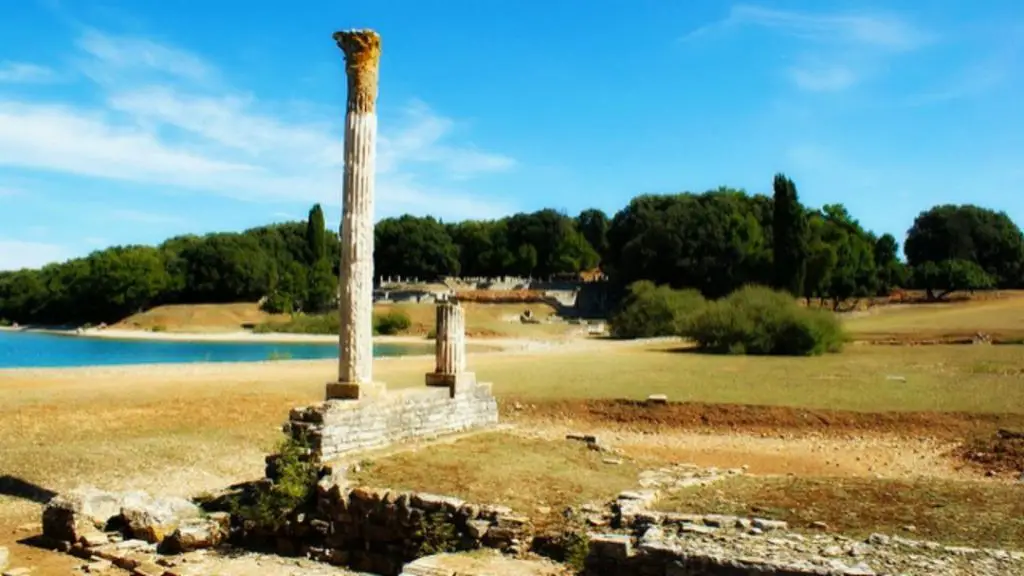 Dinosaur Footprints | Brijuni National Park
Nearby, there are four sites with over 200 dinosaur footprints on the island. The Brijuni dinosaurs are traced back to the Cretaceous Period from about 145 to 65 million years ago. Hence, Veli Brijuni is considered to have its very own Cretaceous Park. Visitors who are pressed for time can check out the dinosaur footprint on display right in the main Brijuni harbor.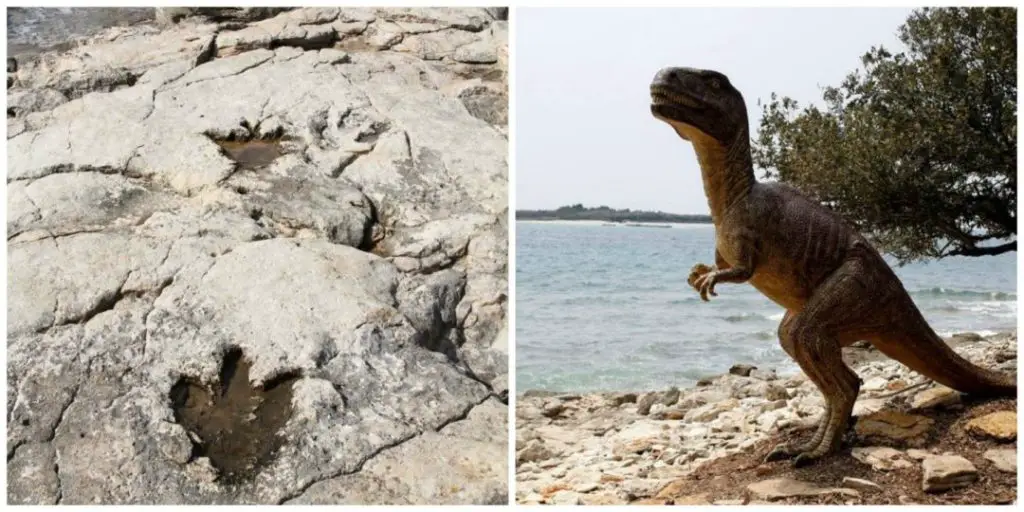 Presidential Palace | Brijuni National Park
Tito would spend up to six months of the year on his private islands. He enjoyed gardening, fishing, and enjoying a luxurious lifestyle unimaginable to most Yugoslavians. With a handpicked staff, Tito hosted glitzy banquets and exotic parties out of the watchful eye of most of society.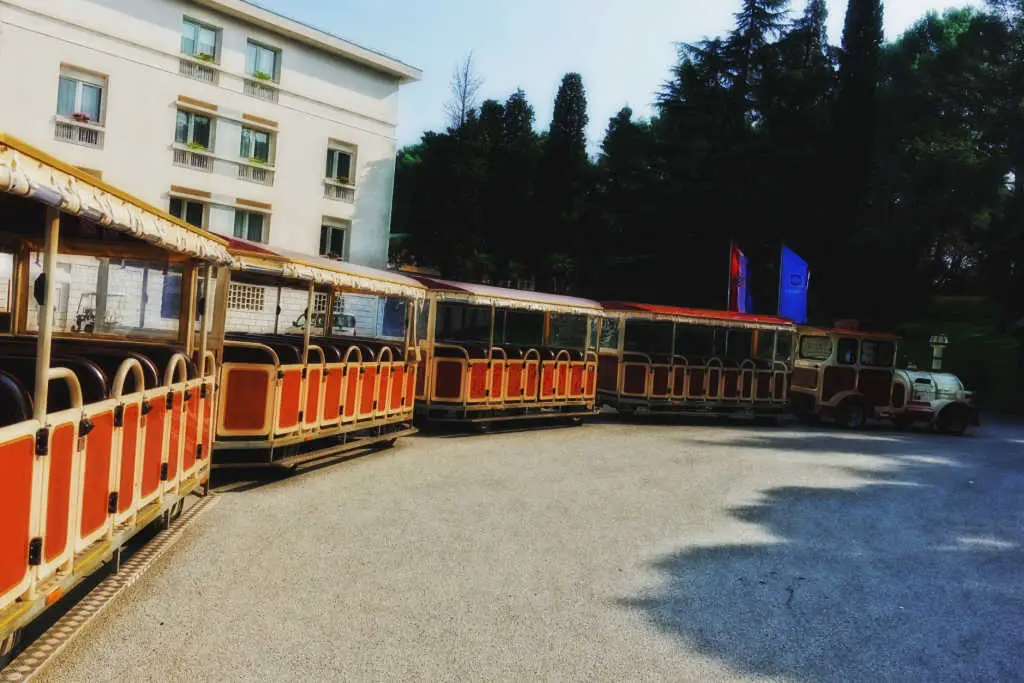 As a result, about 100 foreign heads of state visited Tito here, including Queen Elizabeth. He often invited his famous friends to visit his palaces such as Elizabeth Taylor, Richard Burton, and Sophia Loren.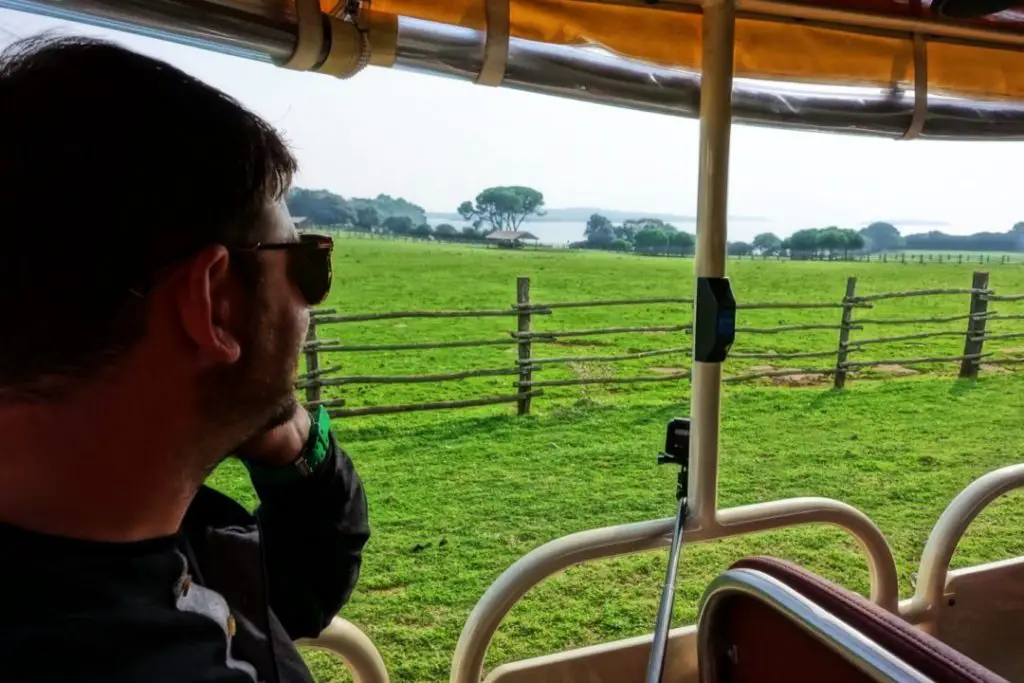 He would collect them from the boat in his 1950's Cadillac, and drive them to one of four sprawling villas tucked away in the woods. Today, Croatian Government officials still use the palace for special events and diplomatic functions.
Koki | Brijuni National Park
On Brijuni, Koki is a legend. This beloved cockatoo was a gift from Tito to his granddaughter Aleksandra for her 9th birthday. Today, Koki is the island's most famous inhabitant.
In fact, celebrities such as John Malkovich and Princess Caroline of Monaco have been photographed with Tito's feathery friend. Estimated to be around 60, cockatoos like Koki live up to around 100 years old.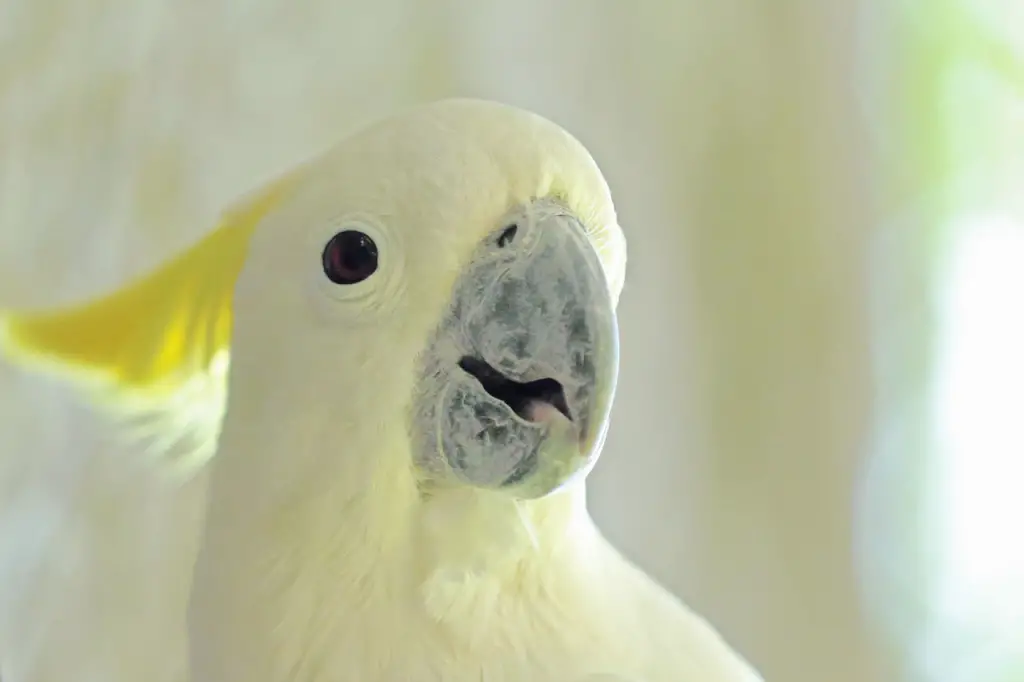 1,700-Year-Old Olive Tree
Did you know that Croatia is home to Roman-era olive trees? Consequently, one of the oldest grows in Brijuni National Park. Carbon analysis of the tree trunk dated it back to the 4th century making it the oldest in Istria. The 1700-year-old tree continues to bear fruit and can produce about 30 kilograms of olives each season.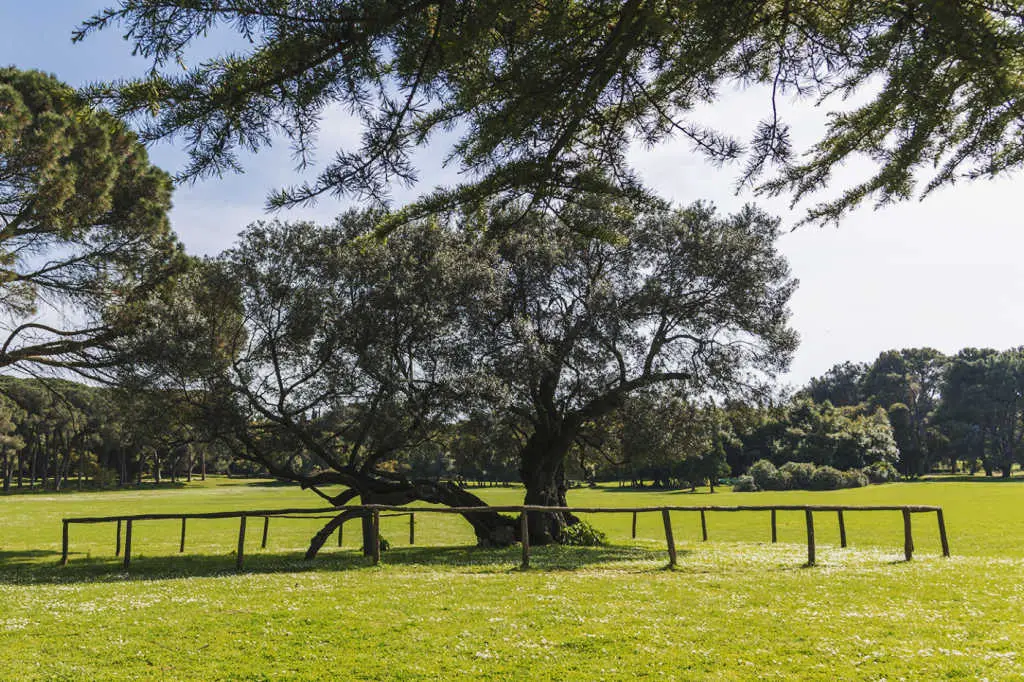 Getting There
As a result, Brijuni is quite possibly one of Croatia's most remarkable destinations. It offers visitors a unique opportunity to walk among the dinosaurs, go on a safari, and view ancient Roman villages. Not to mention, you'll be following in the footsteps of a past prominent political figure. It is truly an impressive place to visit!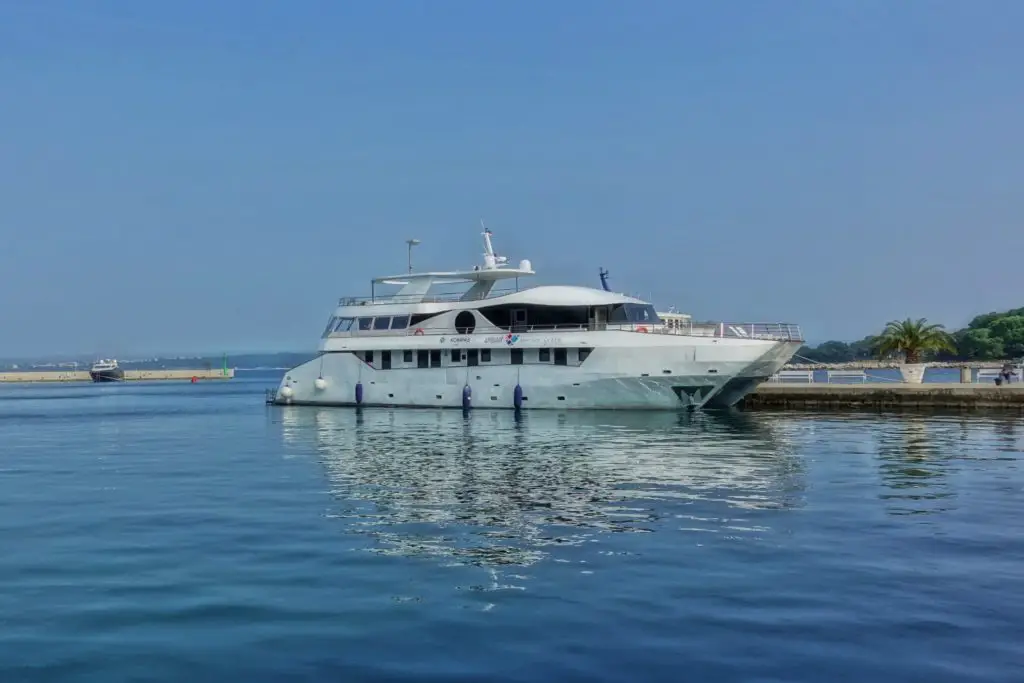 One of the easiest, most comfortable ways to reach Brijuni National Park is by cruise ship.  Luckily, the Brijuni Islands were a stop on our recent seven-day cruise aboard the Adriatic Queen.
Without this cruise, we probably would have never been able to explore one of Brujini National Park, on one of Croatia's most unique and picturesque islands. Inspired to tour these islands? Visit Kompass Holidays International or see the best last-minute cruise deals to find the perfect itinerary for you.