When visiting Split, Croatia you definitely want to take a wine tour. Driving through the area, you can't help but notice that much of the landscape is laced with picturesque vineyards. Drawn in, wine lovers crave to immerse themselves in the surrounding wine culture.
Unfortunately, visiting Croatia's wine lands is still very much a challenge. Although the history of this wine region goes back thousands of years, wine tourism here is still slowly emerging.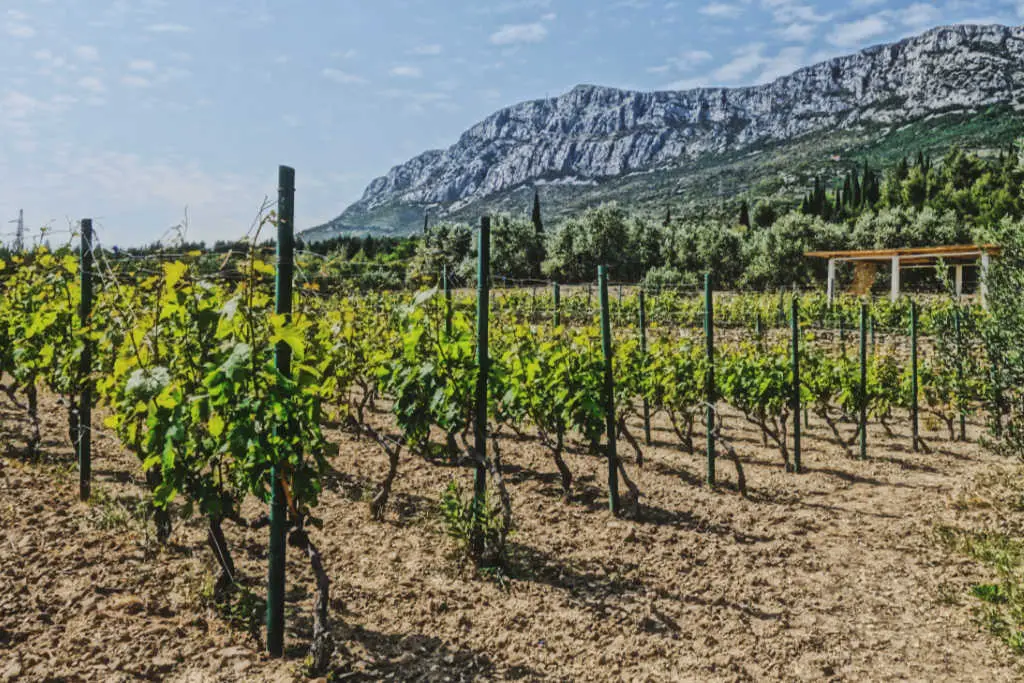 Split Croatia – Best Wine Tour For Wine Lovers!
Connecting with wineries is difficult and oftentimes, unsuccessful. It sometimes feels like the stars have to perfectly align to manage to get your foot in the door. The good news is, if you're looking for an intimate and reputable wine experience in Croatia, Putalj Winery does not disappoint.
Wine Tour: Split: Wine and Food Tasting in local Winery with Transport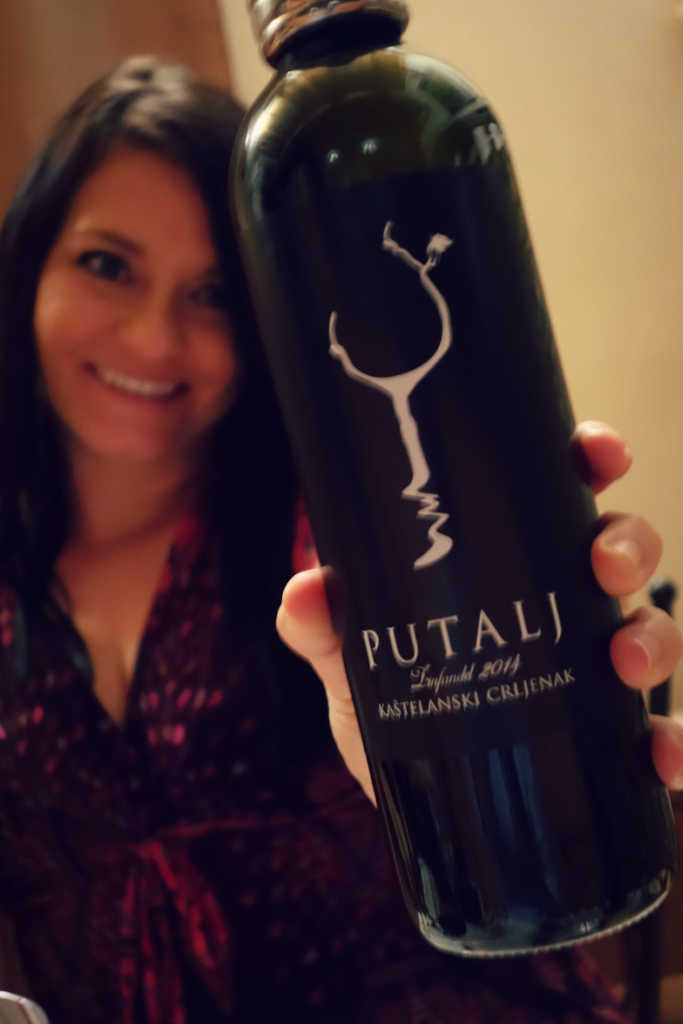 What Sets Putalj Winery Apart?
It's the passion that this family has for wine and their desire to share it with tourists and guests. Additionally, communication with the winery was very prompt and we were warmly welcomed to join them for a pleasant afternoon visit to their family's vineyard.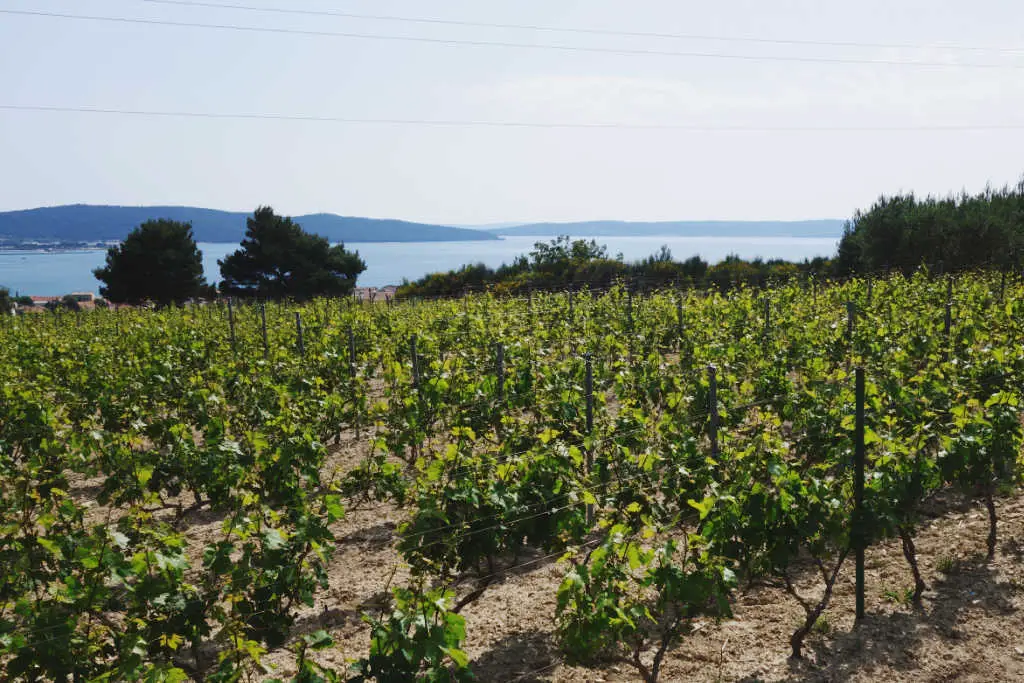 Our visit began with Anton Kovač, the founder and winemaker, meeting us at our accommodation and driving us to his vineyard in Kaštela. As we walked among his vines, with a backdrop of gorgeous mountain views, he shared his personal story and educated us on the area's wine history.
Wine Lovers Must See This: Korčula & Pelješac: Wine & Culture Experience from Dubrovnik
Wine aficionados will appreciate learning about Zinfandel's roots, and how it was recently traced back to Croatia, and more importantly to Kaštela itself.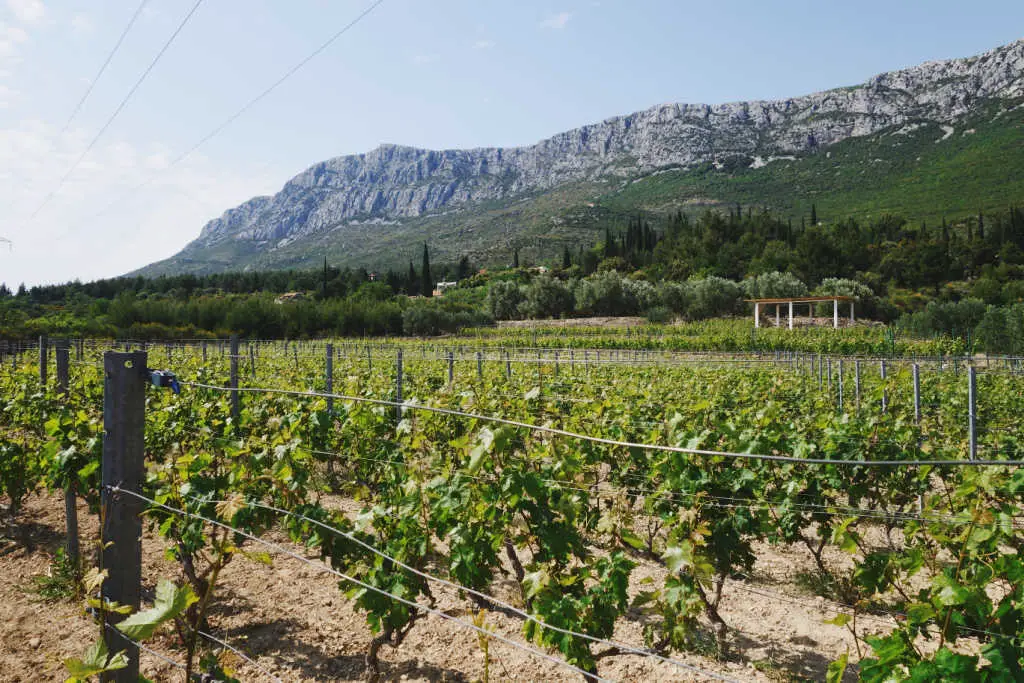 Highlights of Our Visit to Putalj Winery
The highlight of the day was enjoying a bottle of chilled Zinfandel rosé wine accompanied by local cheese under the shaded patio. We spoke of wine, travel, family, and life, sitting together overlooking Split and the Adriatic Sea.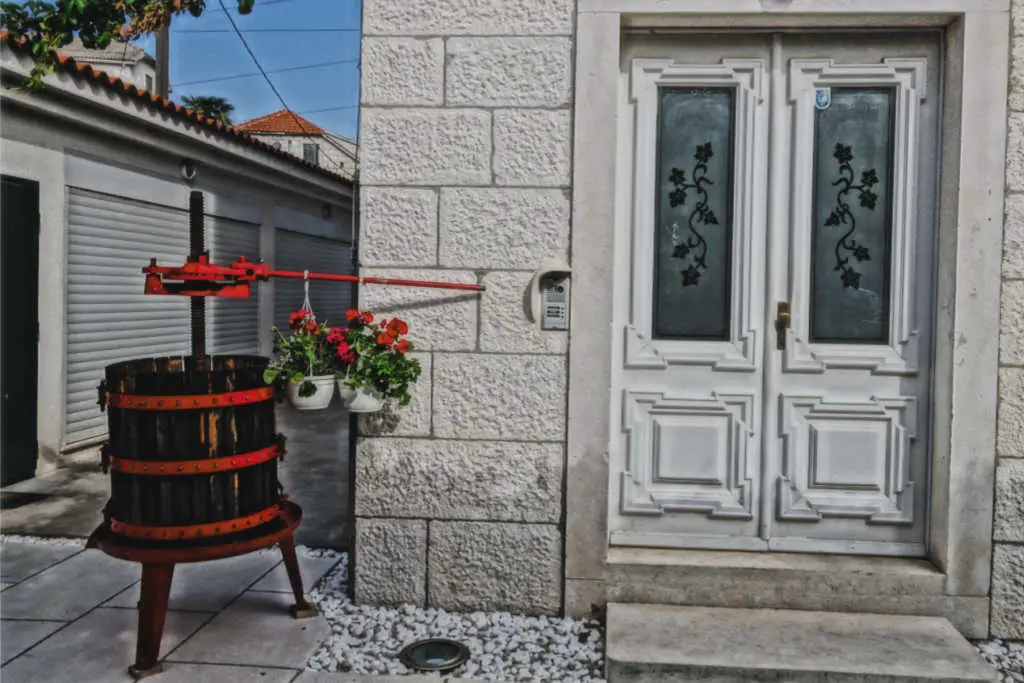 How often do you get to sit with the founder/winemaker enjoying his wine among his vineyards? As Anton proudly claims, "this experience is unique and one of a kind."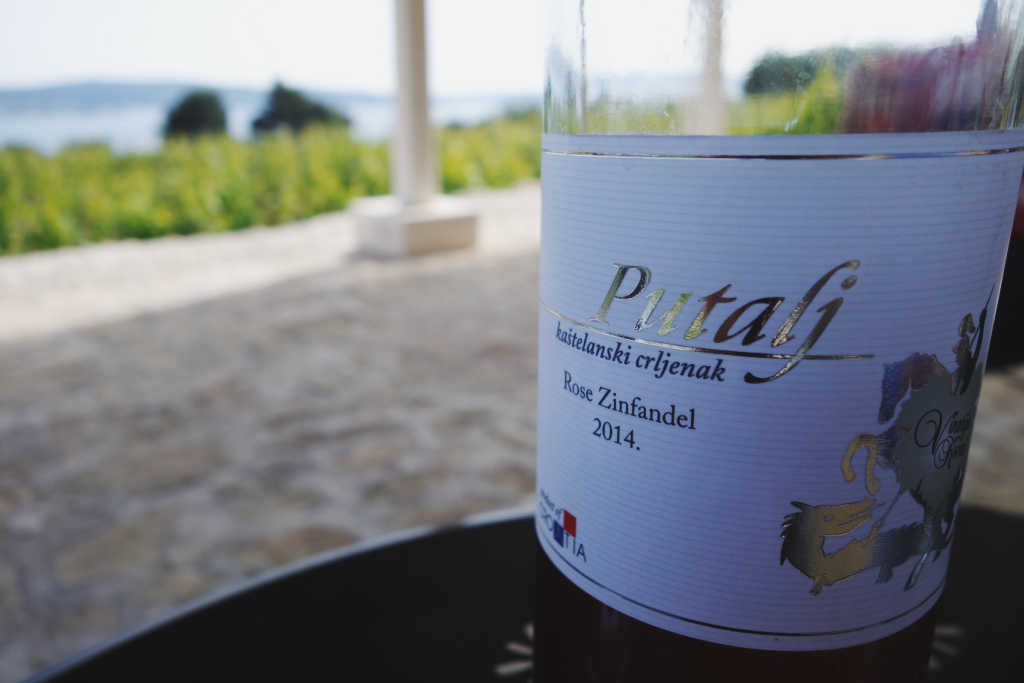 Next, we headed to the fermentation room and sampled wine directly from the tanks. If you've never done this before, it's quite the experience.
Wine Tasting & Adventure: Day Tour from Split: Krka Waterfalls Tour & Wine Tasting
It's wonderful to taste the wine during its early stages and compare it to the finished product.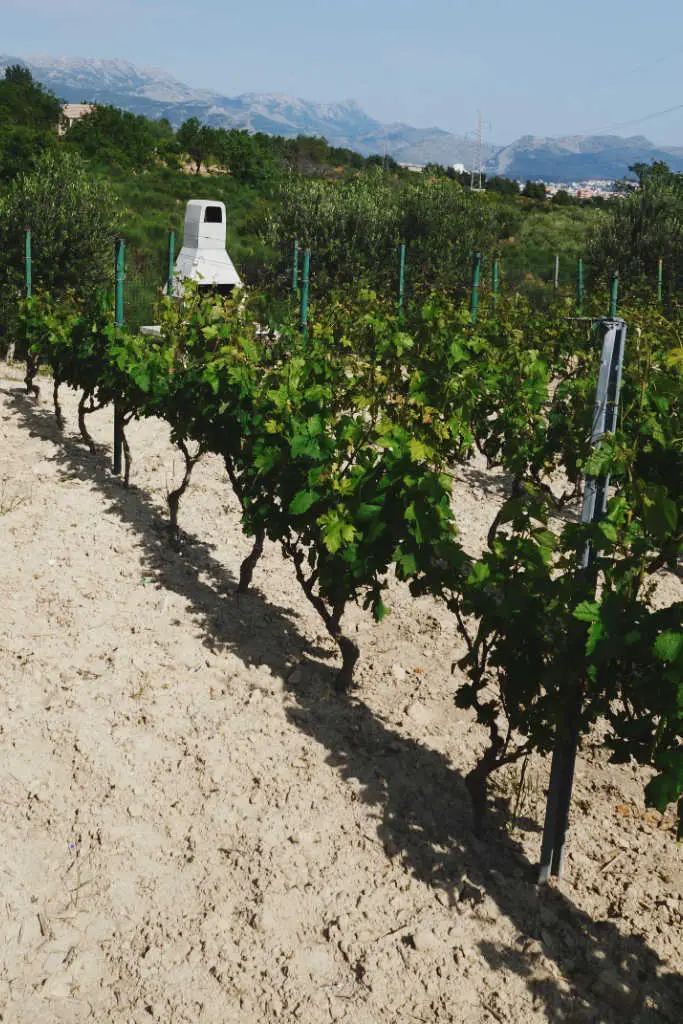 Afterward, we headed to the cozy cellar where we enjoyed a bottle of 2014 Putalj (Zinfandel). It was accompanied with fresh bread, Anton's homemade olive oil, local cheeses, and Dalmatian prosciutto. Putalj refers to the name of a small church on the slopes of the mountain directly behind his vineyard.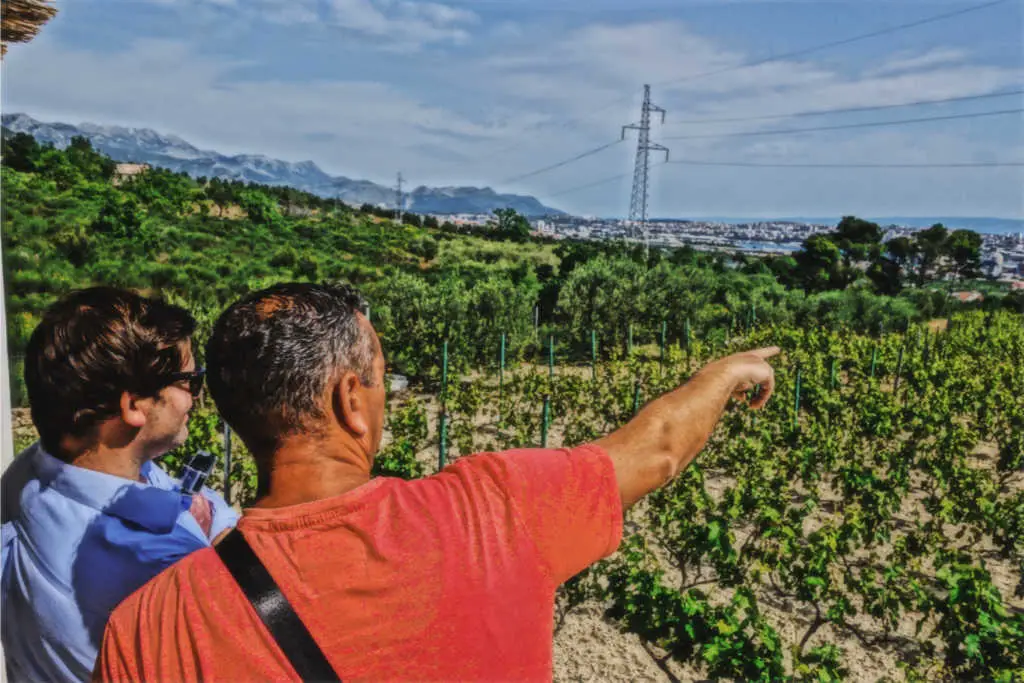 If you are visiting the Split area and are hoping to have an authentic wine experience, we highly recommend contacting the Kovač family. In an elusive wine region that is quite hard to explore, they literally welcome you to their own cellar door! We invite you to check out our highlight reel below showcasing our amazing experience.
Special thanks to Kovač Winery for hosting and providing us with one of our most memorable days while touring Split, Croatia.