No trip to Croatia is complete without seeing the Blue Cave in Split. Getting out on the water is the only way to see Croatia's most wonderful hidden gems and beautiful destinations.
Ask any local Croat where their favorite destination is, and they'll most likely point to the beautiful islands that lie off the coast. Also, many tour operators depart directly from the Old Town in both Split and Trogir, making it easy to get to the Blue Cave.
How to Get to the Blue Cave in Split Croatia
When you're on holiday, dealing with ferry boats, timetables, and car rentals can be a pain. You're on vacation! Let's make it easy, organized, and carefree!
We decided the best way to get to the Blue Cave in Split, Croatia was with a group guided boat tour—we were celebrating our special wedding anniversary so we wanted to make sure that it was a tour worthy of the day, and it was!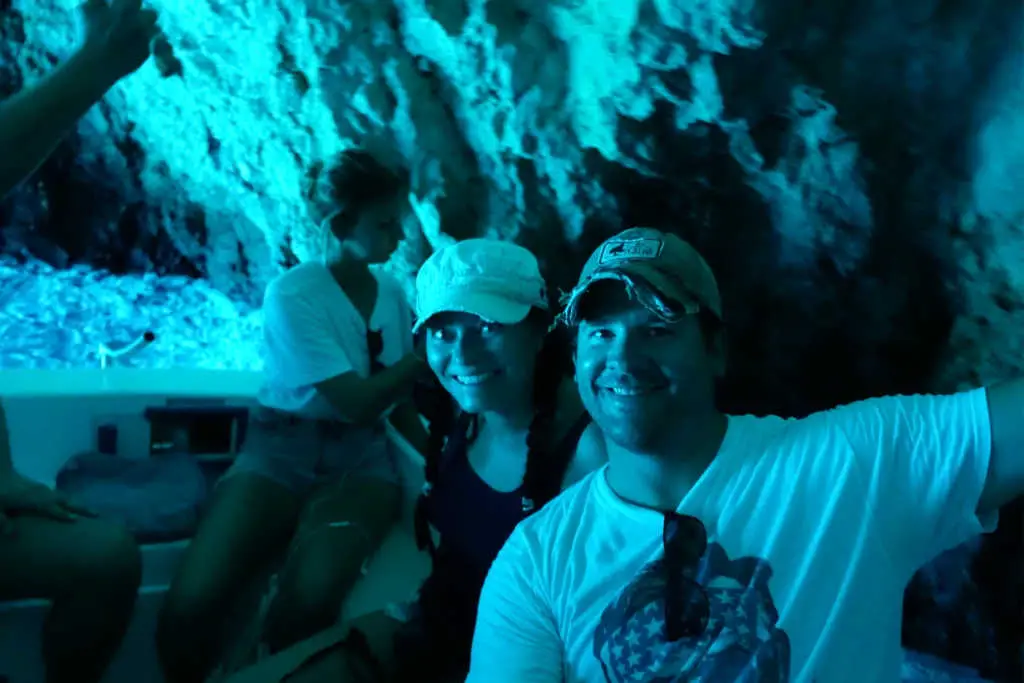 During one long productive day, we visited five of the best destinations that Croatia has to offer. For those short on time, this speedboat trip will give you a journey that you can experience once in a lifetime.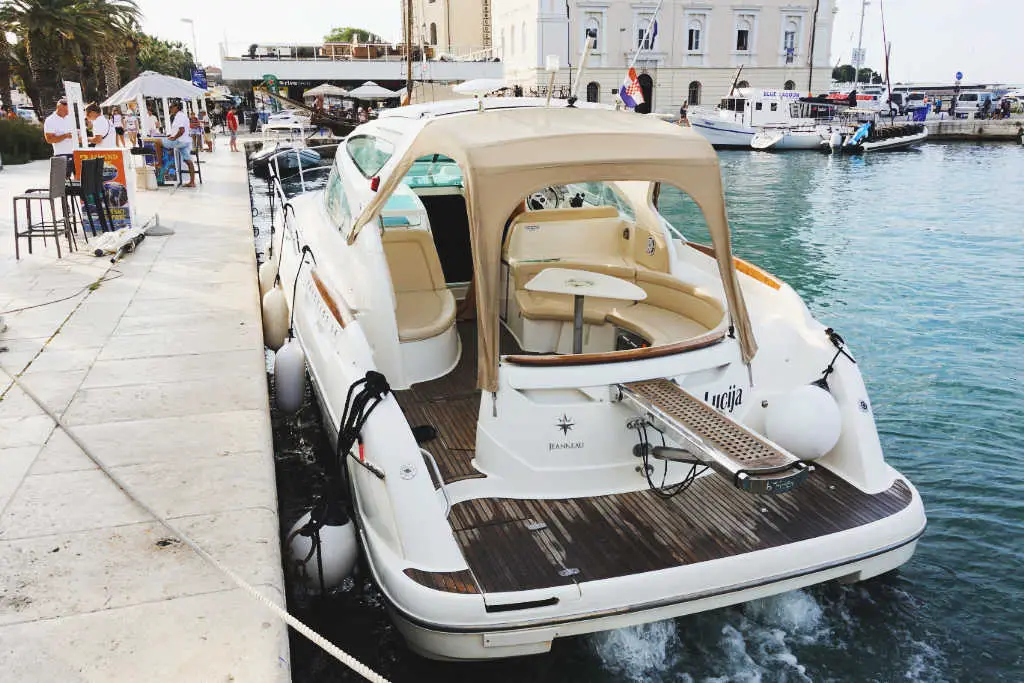 The itinerary includes five amazing islands and you'll get the opportunity to see the Blue Cave. Prepare yourself to have one outstanding day visiting some of Croatia's best destinations.
1. Bišovo Island & Blue Cave
About 3 miles southwest of Vis is the island of Bišovo. It's a quiet haven with a pine tree forest interior and just a few small fishing boats off its rocky shores. Here visitors make the stop to visit its notable attraction, the illustrious Blue Cave.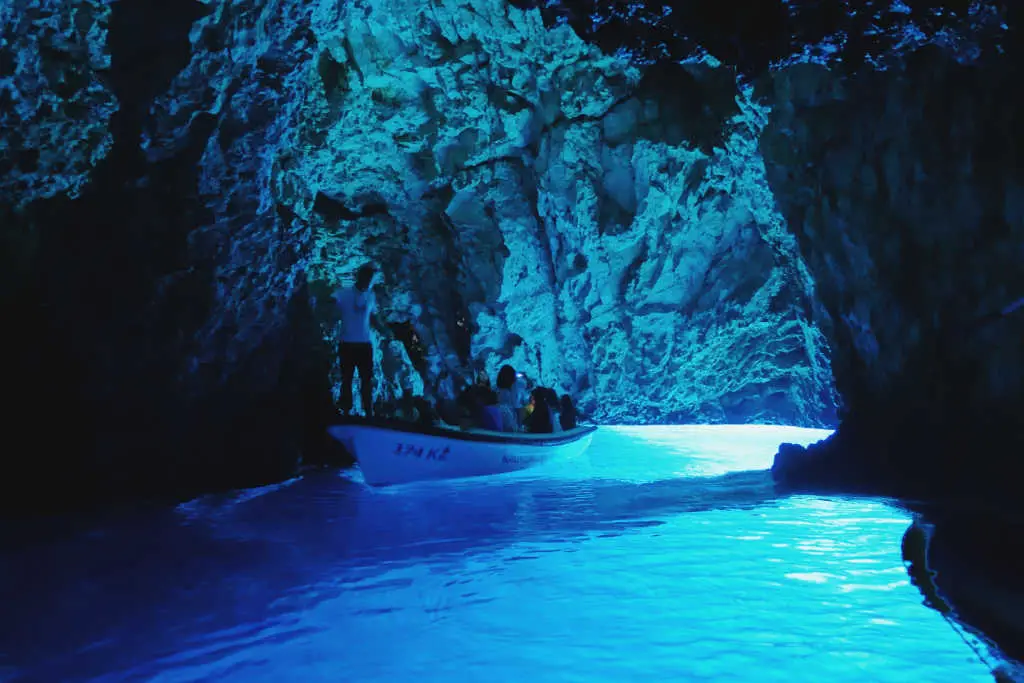 Blue Cave is one of the most beautiful sea caves in the world. The Grotto is one of the best-known natural beauty spots on the Adriatic Sea and draws visitors to be enchanted by the glowing blue light that appears at certain times of the day.
2. Vis Island > Green Cave and Stiniva Cove
The green reflection on the walls is created when the sun hits the rocks on the cave bottom which are covered with green algae. Large enough to enter by boat, be sure to take note of the natural circular hole on the roof of the cave that allows for a dazzling light show inside.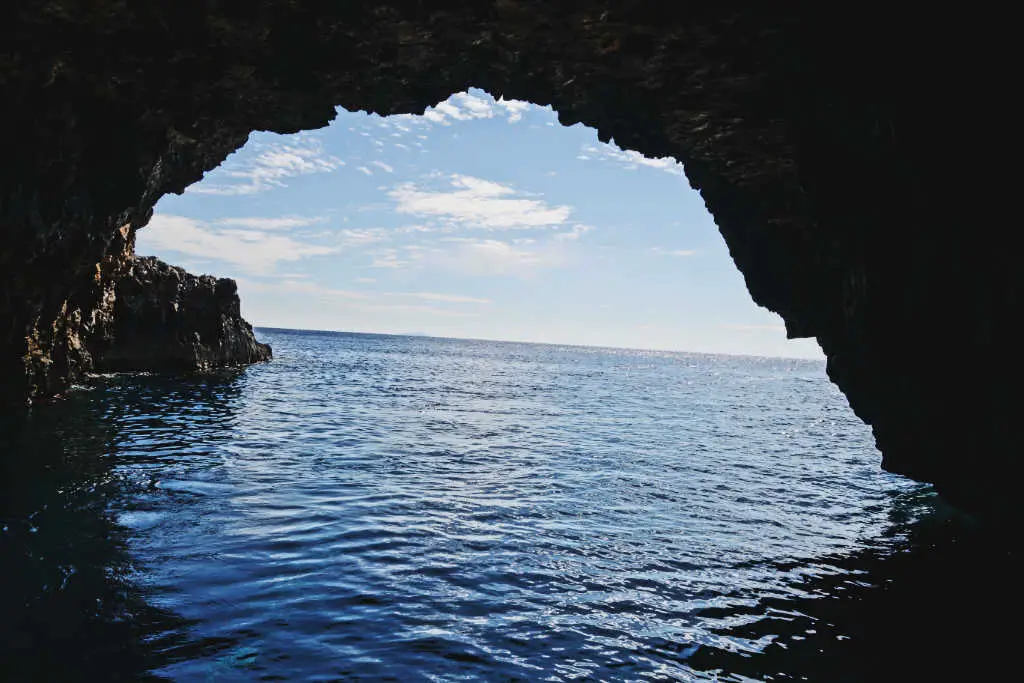 The easiest way to reach Stinova Cove is by boat. Stiniva Cove is known for its extraordinary natural "sea entrance" that welcomes visitors to the cove. The area includes dramatic cliffs, clear turquoise waters, and a pebble beach that was recently voted one of the most stunning in Europe.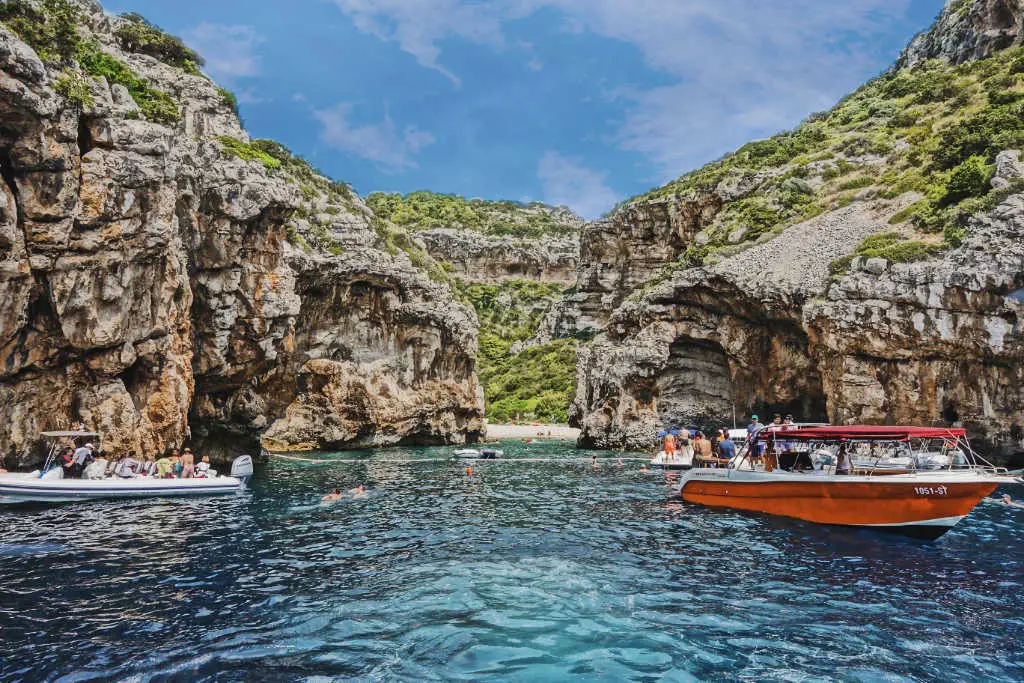 3. Blue Lagoon on the Island of Budikovac
The island of Budikovac has one of the most beautiful lagoons on the Adriatic coast. Often referred to as the Blue Lagoon, in theory, the water's color is closer to deep turquoise.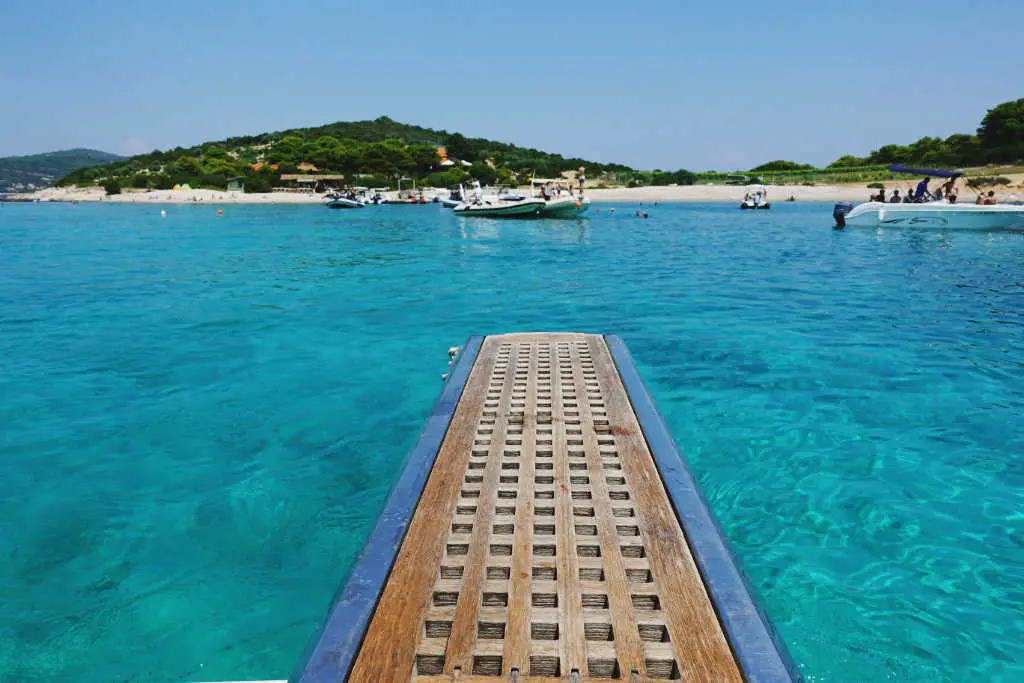 Its crystal clear water lures visitors to enjoy underwater photography, sea life viewing, and a refreshing swim in the Adriatic Sea.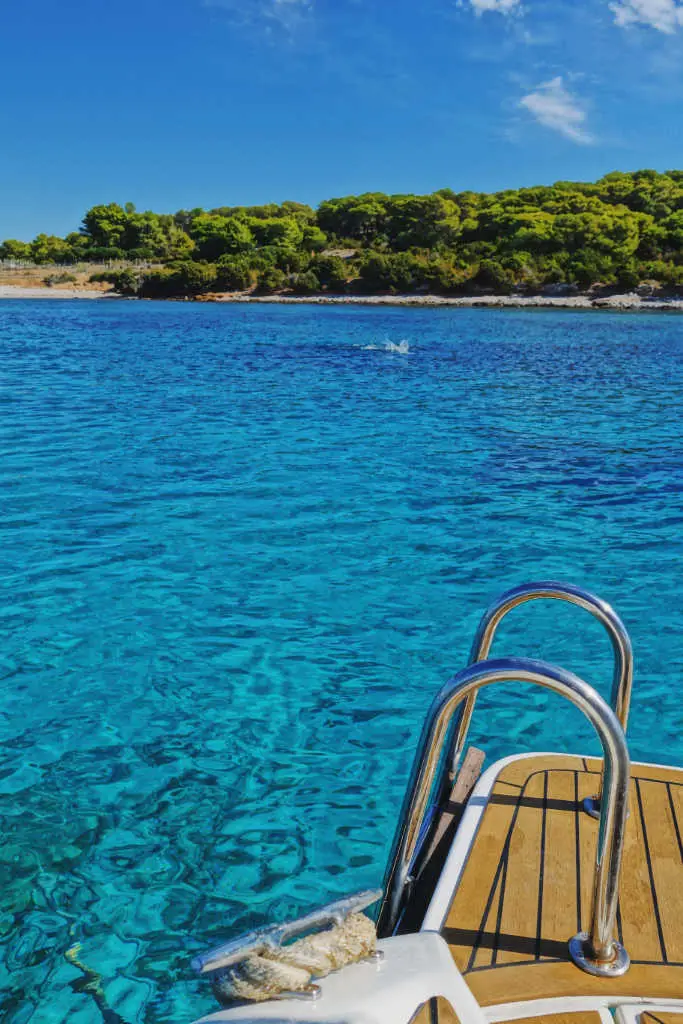 4. Pakeleni Islands
Pakleni Islands are a group of twenty little islands located between Vis and Hvar. In short, it's made up of beautiful lagoons, paradise beaches, and many restaurants.
During our tour, the Pakeleni Islands were a planned pit stop for lunch and swimming. These islands make up some of the most picturesque scenes you'll see on the 5 Islands and Blue Cave Day Trip tour.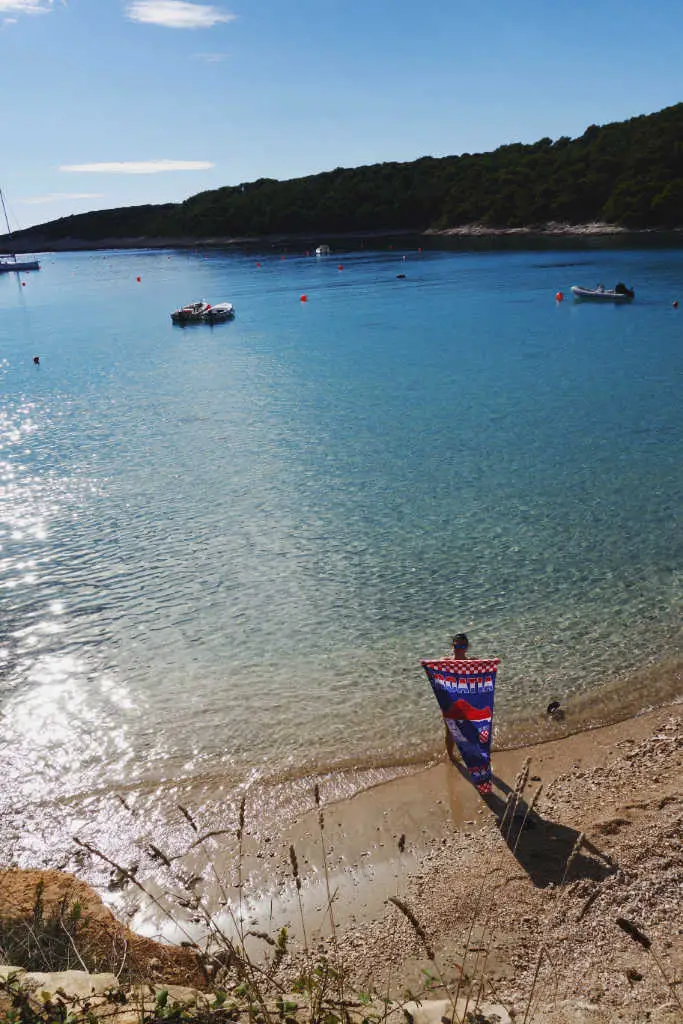 5. Island of Hvar
The last stop takes you to Croatia's sunniest location, the island of Hvar. Here, you'll be granted some free time to explore on your own. Travelers enjoy strolling hand-in-hand in the Old Town or climbing up to the fortress to take in the view. While others revel in taking a coffee and enjoying the Croatian cafe culture on the promenade.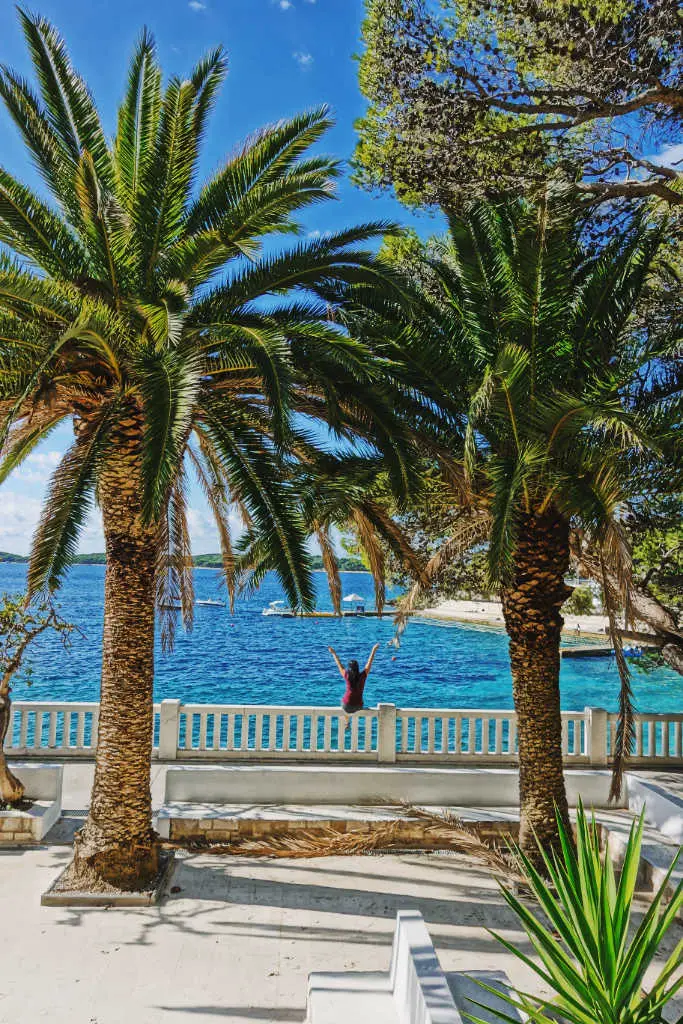 We invite you to check out our short video below to see if it inspires you to take the 5 Islands and Blue Cave Day Trip. Also, the tour lasts about 10 hours and you'll be pleasantly surprised by how much fun you have and how much you see. Finally, don't forget to bring comfortable shoes/sandals, a hat, sunscreen, a bathing suit, a towel, and some motion sickness pills if you're prone to seasickness.
Now that you know how to get to the Blue Cave in Croatia, it's your turn to join in on the island fun! You won't be disappointed!
We Need Your Help
Did you find this article helpful? If so, bookmark it and when you're planning your next vacation click on any of the links below before finalizing reservations. You'll get the best price, we'll earn a small commission, and you'll help support future articles.
Thank you!
BEST TRAVEL SEARCH ENGINES
🏘️ Book Your Accommodation
We use Tripadvisor and Priceline's Express Deals to compare prices and reviews in advance and check availability
✈️ Book Your Flight in Advance
To find the cheapest flight options, you can use WayAway and Skyscanner to find the most suitable choice for you
🚗 Reserve Your Rental Car
Use DiscoverCars and Skyscanner to compare prices and view the largest selection of vehicles