Researching the best rafting in Croatia? Many may not think to explore Croatia's inland, but there is so much that lies beyond the beaches and the Adriatic Sea. We reached out to Rafting Vukasovic to see what lies within Croatia's mountains and scenic river valley. Croatia's landscape is made for adventure. This tour takes you on a three hour, ten kilometer rafting trip on the gorgeous Cetina River near Omiš.
What to Expect?
Visitors will love that they sign up for a rafting trip, but there is so much more exploring that awaits! Our day included rafting and opportunities for caving, cliff jumping, and swimming. Safety is always a priority and the trip is great for everyone – families, couples, friends, and business teams.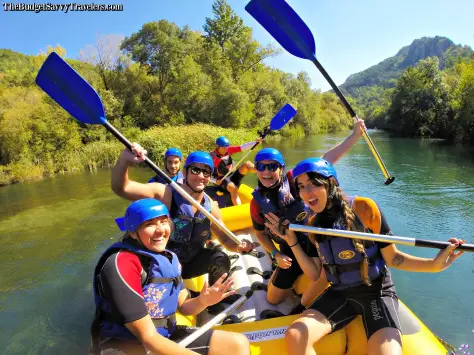 Why Rafting Vukasovic?
There are many factors that makes this company stand above the others. First, Rafting Vukasovic offers a morning pick up which we greatly appreciated. They take the worry out of directions, traffic, and parking. Next, while others enjoyed the Cetina River in their day clothes, we were supplied high quality wet suits, booties, and gear to ensure a warm, comfortable day.
Last, the team was PHENOMENAL! Our guides were funny, engaging, and passionate about sharing the history and their knowledge of the area. Of course, the price is just right! Perfect for a budget savvy traveler.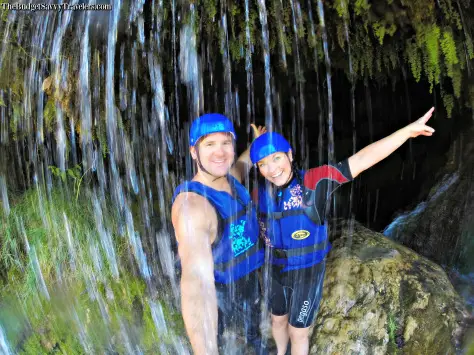 The rafting season runs from March through November so you still have time to get out onto the beautiful Cetina River. Inquire now at vukasovic.info@gmail.com
You won't be disappointed!