We headed out to Imotski, Croatia to explore the Mystic Blue Lake. With Harry's fab USD 8 a day car rental find, we headed out this week to discover more of beautiful Croatia. We have been scouting out some awesome day trips based from Split and this was a day that did not disappoint.
Exploring the Mystic Blue Lake in Imotski Croatia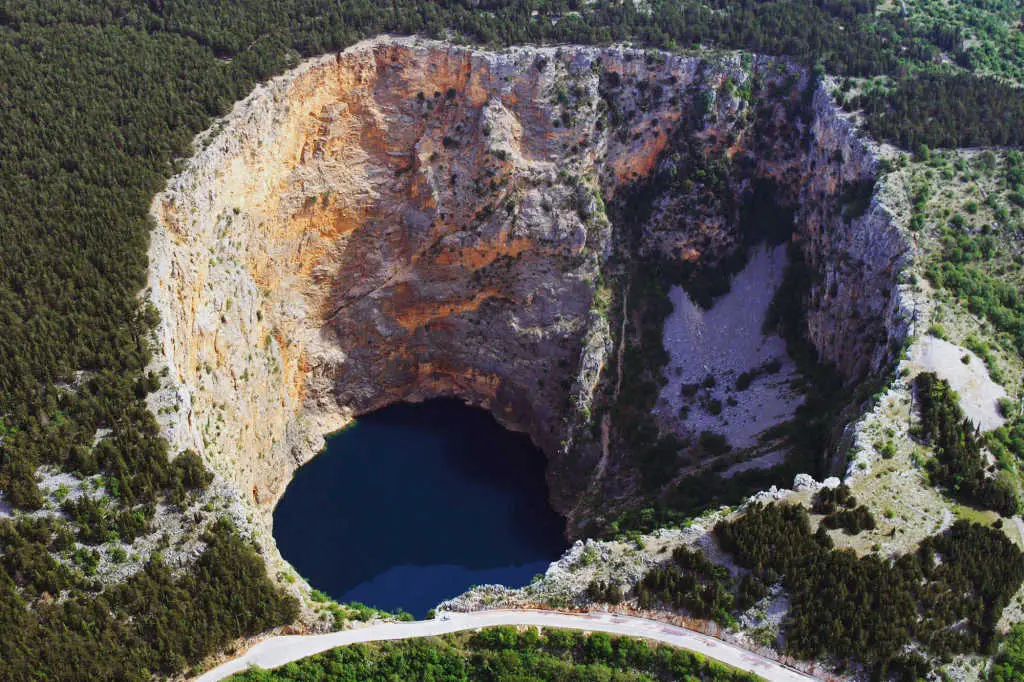 Blue Lake, near Imotski, is a very unique geological wonder to explore. Driving up to the massive natural wonder is almost intimidating! As you make your way, the crater looms in the distance. As we approached I questioned, "We are going hiking?! In there?"
Bring This Book: Fodor's Essential Croatia: with Montenegro and Slovenia (Full-color Travel Guide)
The secret and allure of Blue Lake is that it is found at the bottom of a huge sinkhole that geologists claim was formed from the collapse of an enormous underground cave.
The path down to the lake is rocky but surprisingly easy. Be on the lookout for a small cave near the beginning of the trail. Often when the weather is warm, visitors will brave a dip in the chilly, clean water.
Check This Out: Blue and Red Lake and Wine Tasting
We visited in late spring when the lake water was still very high, but the rumor is that after long hot summer months, the lake can dry up and completely disappear. Make sure your camera is handy because you can leave with some spectacular photos.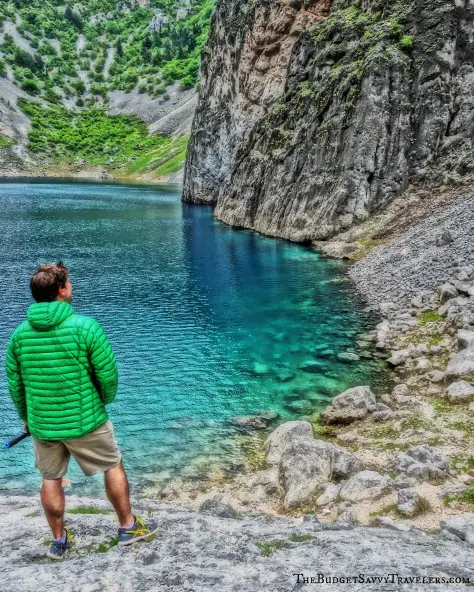 Logistics: Cost is free! Parking is free! In a rental car, Imotski Lakes is a 1.5-hour drive from Split. Stop in Makarska for a celebratory beer, cappuccino, or dinner to make it a full-day trip.
Watch this short clip to see how we spent the day in Porec Croatia
---