We set out to find the best Croatia cruise, and we found it. We cruise under bright blue Mediterranean skies with a dramatic mountain backdrop. October in Croatia means the weather is sunny, yet there's a slight crisp to the fall air.
With the region's popularity, touristy crowds can still be found in the Old Towns and cities. But from up here, we have Croatia all to ourselves.
Best Croatia Cruise

We make our way towards Split, our favorite city on Croatia's gorgeous Adriatic coastline. We pass Mosor Mountain and point out each seaside town off in the distance. Harry looks at me with a glimmer in his eyes and asks, "Can you think of a more perfect way to travel?"
It's a "pinch me, is this real?" travel moment! We're enjoying a warm, rooftop jacuzzi aboard the luxurious Adriatic Queen as we cruise to our next port. This is our first experience with small ship cruising. We're going to tell you from personal experience that traveling by sea on a small ship cruise is the best way to explore Croatia.
Stunning Holiday Destination
Croatia is one of Europe's trendiest holiday hotspots. In recent years, it's become a celebrity vacation destination, especially out on the islands where it's quieter and more serene. The turquoise-colored sea, movie-set-worthy old towns, and affordable prices have placed Croatia at the top of many travelers' must-see lists.
However, one of the major downfalls of touring Croatia is navigating around the country. The islands can be difficult to reach and traveling between coastal cities requires long drives on windy roads.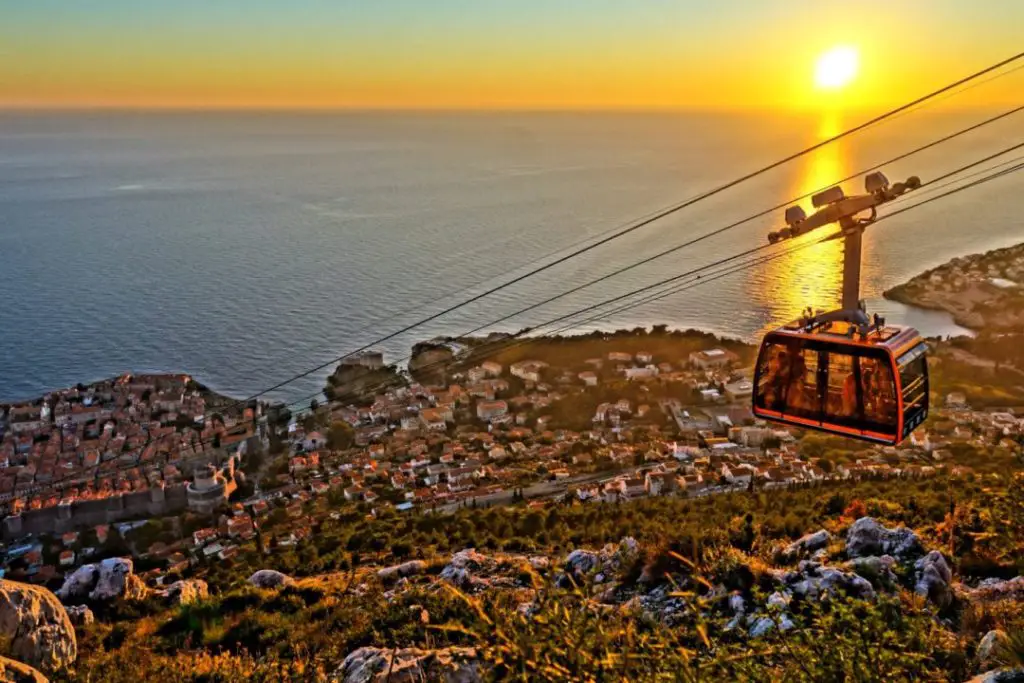 As folks that explore Croatia for six months every year, yachting has changed our perspective on touring the country. Cruising through Croatia on a small ship cruise makes the journey so much more comfortable and carefree! We visited six islands, three national parks, and four UNESCO World Heritage Sites during our eight-day cruise.
Dubrovnik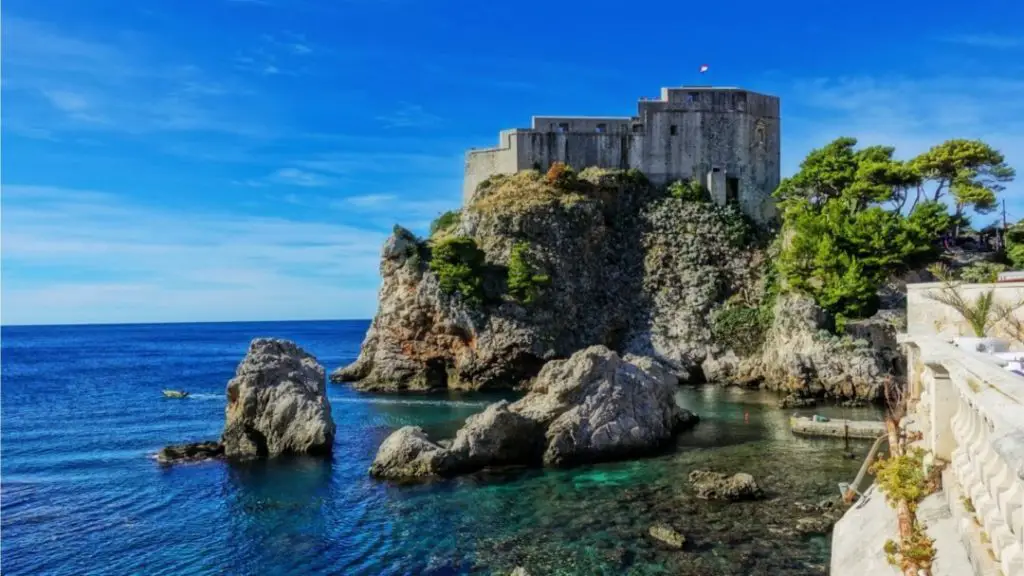 Our journey began in Dubrovnik. The Game of Thrones filming locations, frequent celebrity sightings, and picturesque Old Town has made it Croatia's most visited destination. We loved the opportunity to explore this medieval city but were excited to begin cruising to the islands which lie beyond the typical tourist route.
Mljet National Park
Our first few stops took us to Mljet, Korcula, and Hvar. Each island had its own unique character and vibe. National Park Mljet is one of eight national parks in Croatia. It has the unusual geological wonder of having an island within an island. Here we boarded a small boat and cruised to Saint Mary Island to visit an old 12th-century Benedictine Monastery.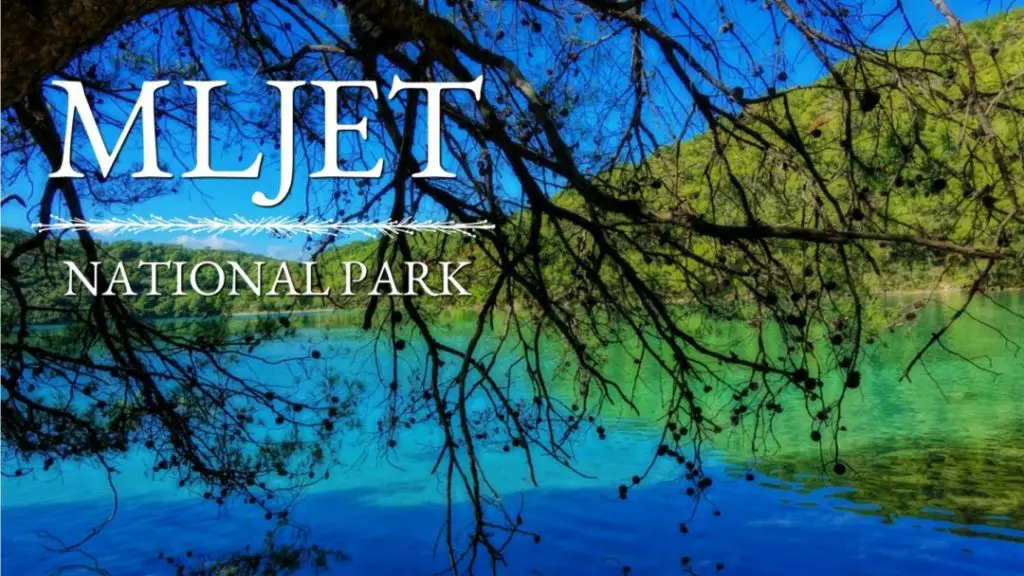 The City and Island of Korcula
Korcula was our top pick for Croatia's most romantic island. Here we enjoyed drinks under the swaying palms, dreamy seaside dining, and the opportunity to follow in the footsteps of the legendary Marco Polo.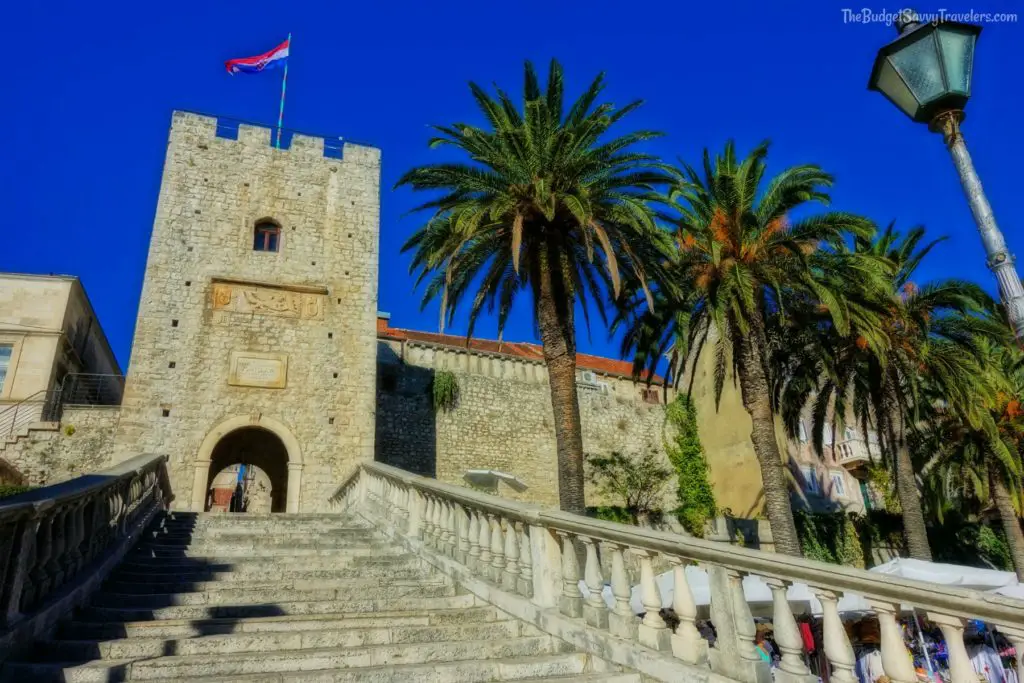 The City and Island of Hvar
Hvar was the place to discover Croatia's party scene. It has a sexy, tropical vibe making it a favorite among yachters and celebrities looking to party on the beaches during the day and in the clubs and cafes at night.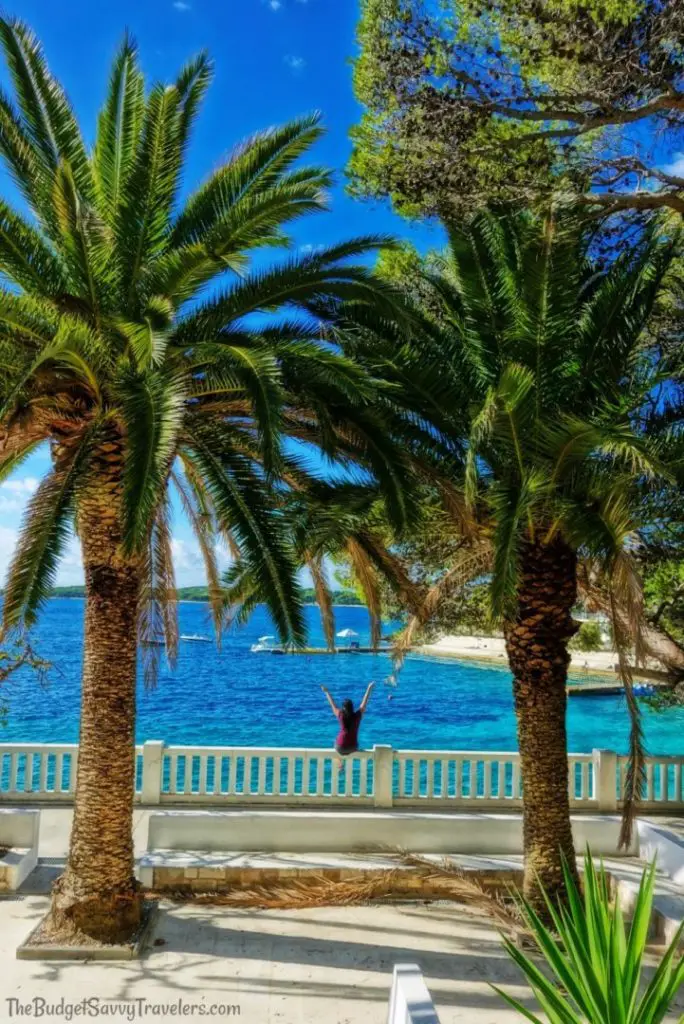 We continued heading north towards Split. Along the way, we stopped for a swim in the Adriatic Sea. Afterward, we opted to warm up in the rooftop jacuzzi as we cruised along the Makarska Riviera known as Croatia's most dramatic piece of coastline.
Sibenik
The next day, while we enjoyed our morning coffee, we cruised past Saint Nicholas Fortress which was recently added to the prestigious UNESCO World Heritage List in 2016. The old Venetian fort is located just outside Sibenik, the gateway to Krka National Park.

Krka National Park
While at Krka National Park, we appreciated some individual time to enjoy the waterfalls and scenic paths on our own.

Zadar
We continued, making our way to Zadar which was one of our favorite cities on the tour. The town has many unique sites that give Zadar its own special flavor: the Sea Organ, the Greeting to the Sun, and the Roman Forum. Zadar is also known to feature some of the best sunsets in the world.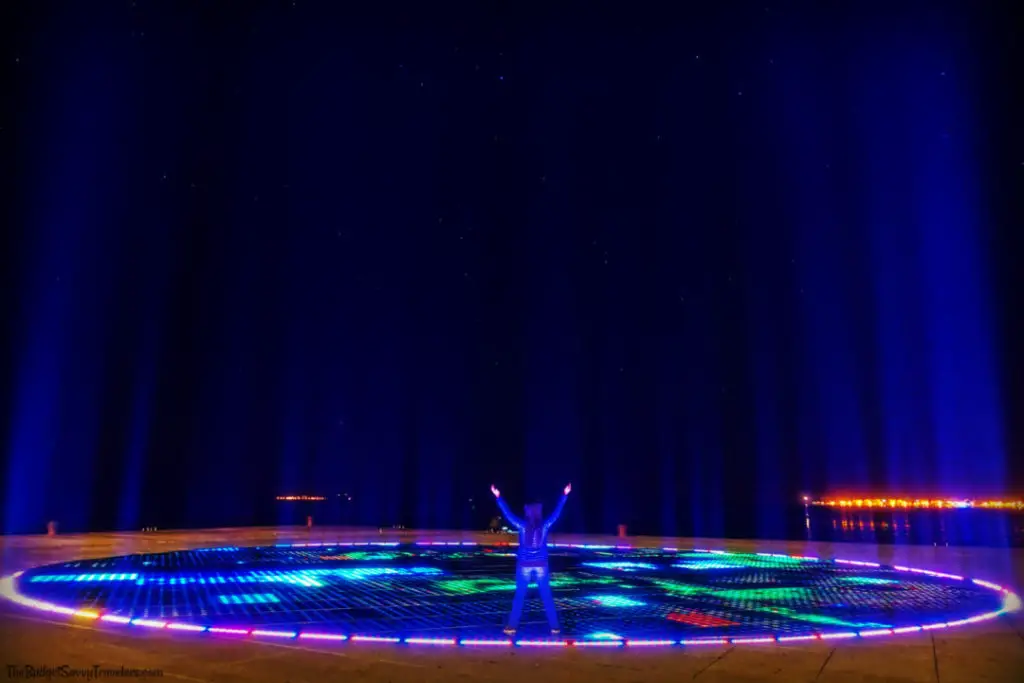 Mali Losinj to Rovinj to Porec
Heading north, we began to see how much Italian influence there is in northern Croatia, especially on the island of Mali Losinj and the cities of Rovinj and Porec. The architecture is bright and colorful. Locals sit along the promenades enjoying the laid-back cafe culture.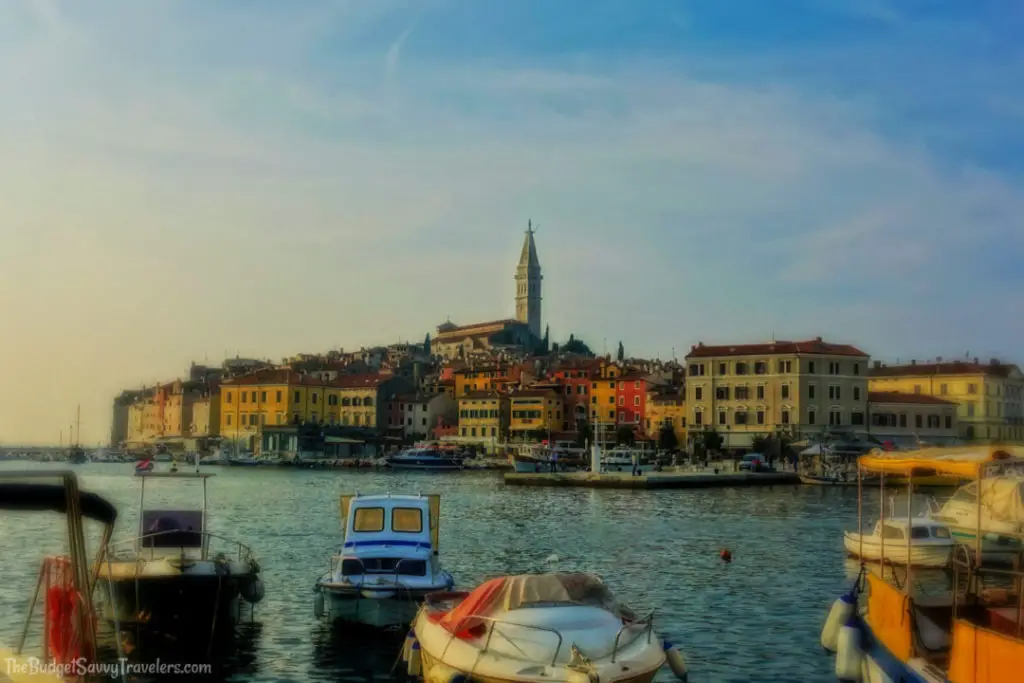 Most Impressive Views From a Port?
Pula definitely takes the award for the most impressive views from the port. The wealth of Roman architecture around the city made it a stand-out stop, including the opportunity to explore the most complete Colosseum in the world.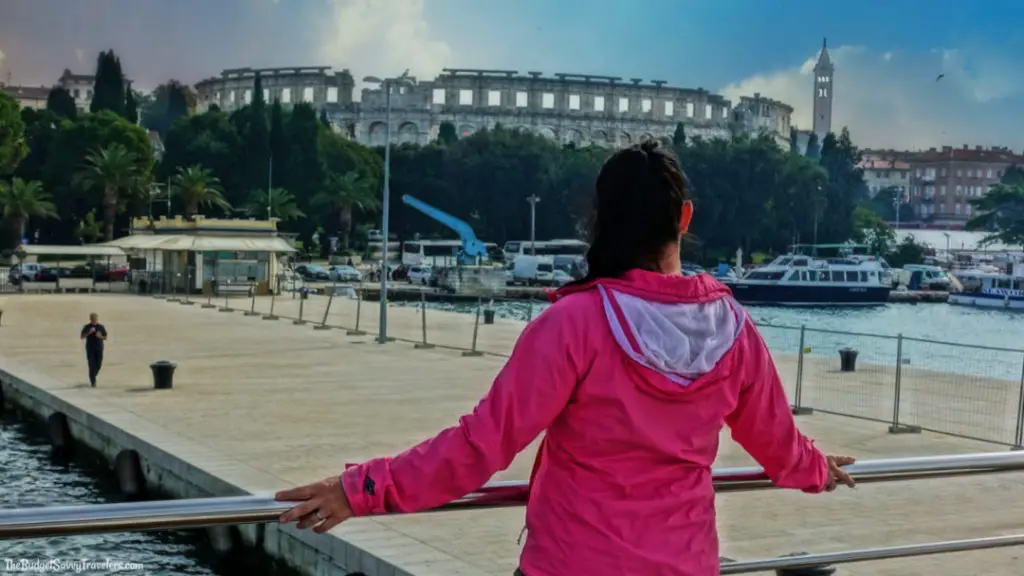 Brijuni National Park
While many of Croatia's islands feature historic Old Towns and seaside cafes, Brijuni offered a very special travel experience. Who would imagine that you could go on safari, in Europe, on an island in the middle of the sea?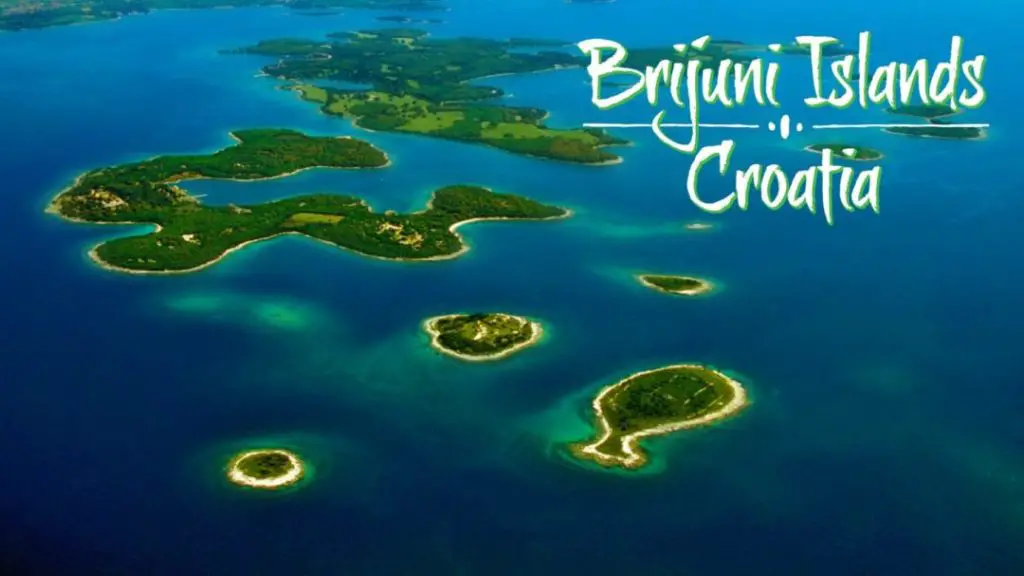 Unfortunately, Brijuni can be quite hard to reach, making it a much-appreciated stop on our small-ship cruise itinerary. Upon arrival, we boarded a motorized train that took us to many of the main attractions including President Marshal Tito's Safari Park.
Overall, we definitely agreed that the itinerary included the perfect combination of both city tours and natural exploration.
Kompas International Holidays Yacht
We cruised aboard the newly renovated Kompas International Holidays yacht, the Adriatic Queen. With 15 cabins and a maximum of thirty passengers, our experience never felt congested or stuffy. There's always enough space to find a quiet place to relax and enjoy the views.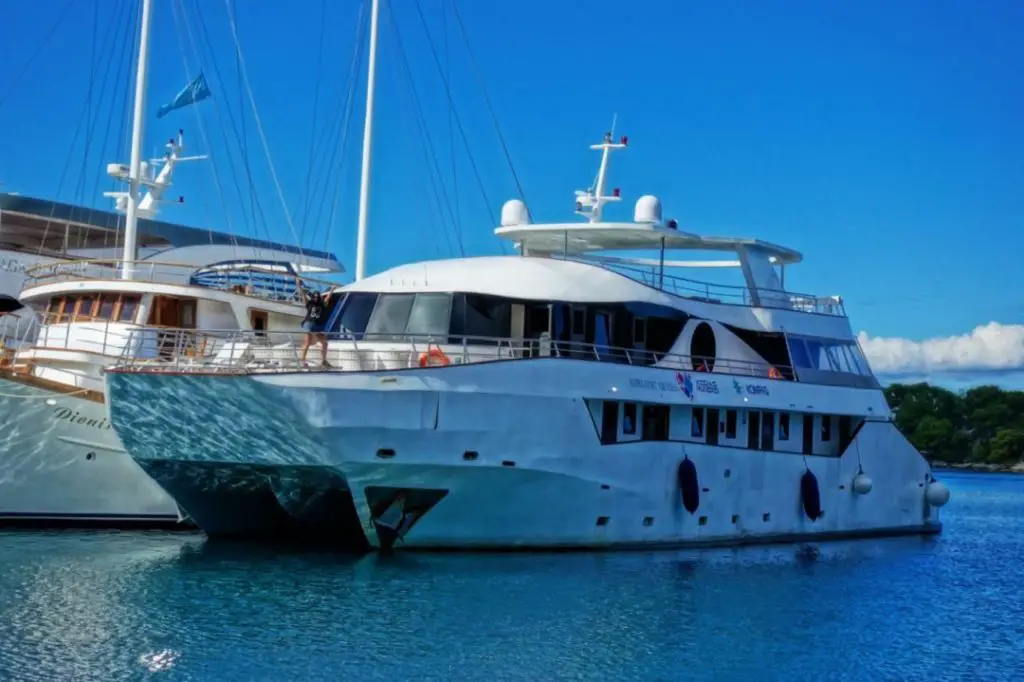 Cabins were spacious with modern, soundproof bathrooms and roomy walk-in showers. Stand-out amenities included free onboard WiFi, complimentary coffee, tea, and water, a snack station, and a rooftop jacuzzi.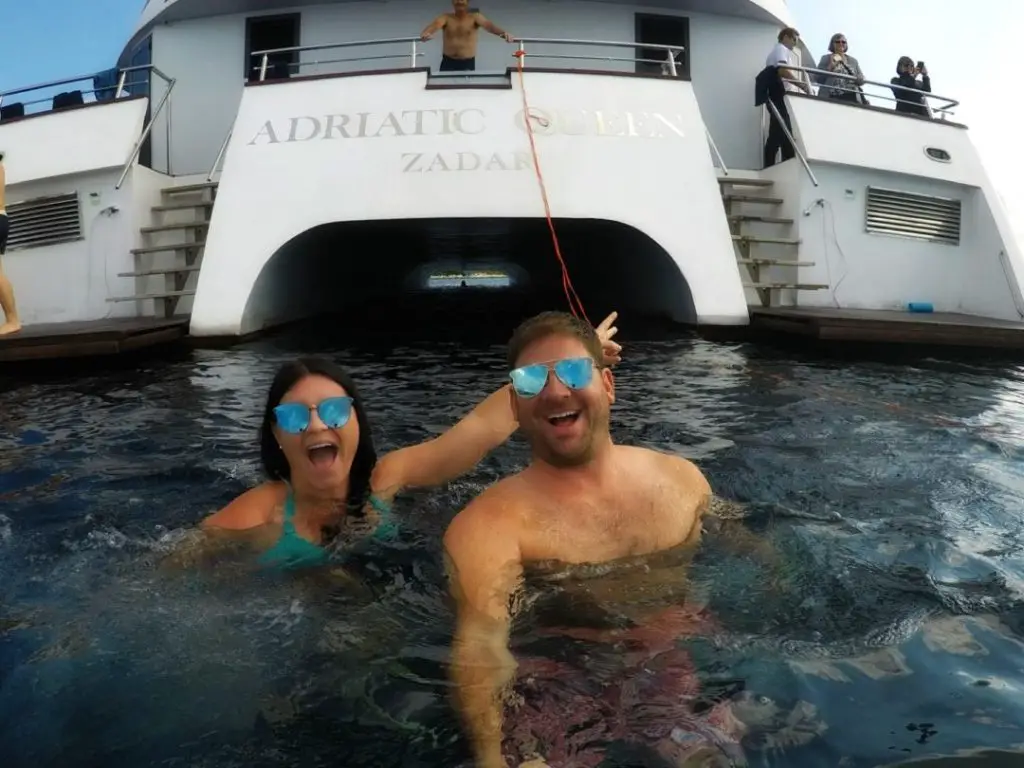 Cruising usually takes place during breakfast and long, leisurely lunches. We were impressed with the quality and portions of the meals aboard the ship. On days that we were scheduled to independently grab dinner or dine at the local restaurants as part of our tour, we always wished we were dining onboard instead. Compliments to the chefs on the Adriatic Queen!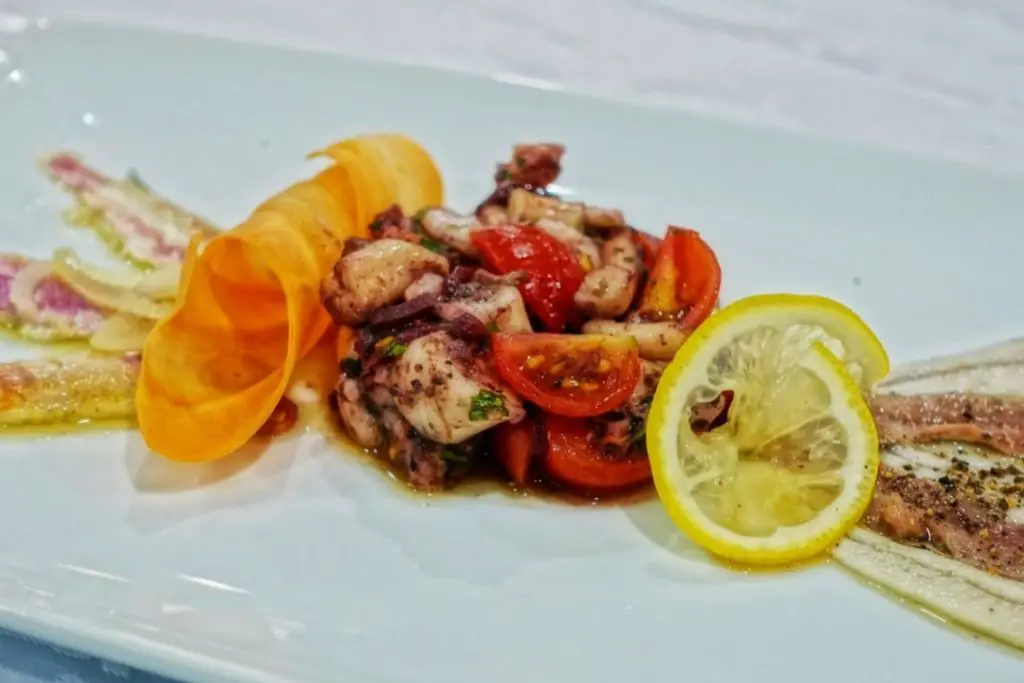 Yachtcuzzi
Specifications of Our Cruise
eWaterways offers a seven-night cruise itinerary aboard the Adriatic Queen hosted by Kompas International Holidays. This is the only small ship cruise that travels the entire Adriatic coastline departing from either Dubrovnik from the south or Poreč from the north. Visit eWaterways, the small ship cruising experts, to book the journey of a lifetime today. [Update: eWaterways recently went out of business.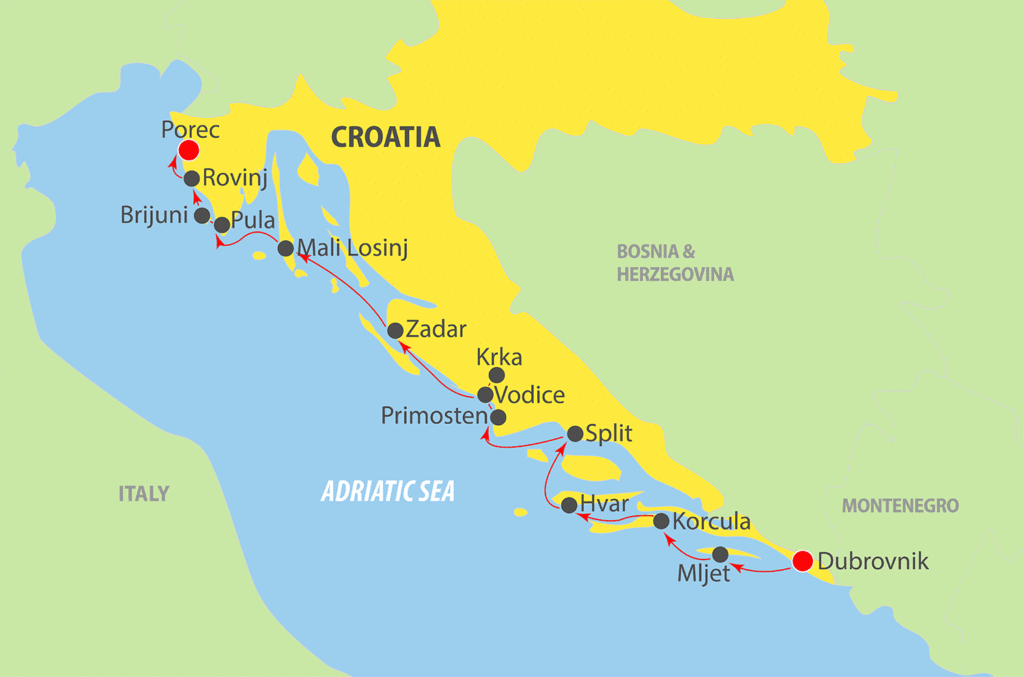 Cruise 7 nights including stops in Dubrovnik, Mljet, Korcula, Hvar, Split, Sibenik, Krka National Park, Zadar, Olib, Ilovik, Mali Losinj, Pula, Brijuni National Park, Rovinj, and Porec.
Watch This: Come along with us as we showcase our small ship cruise along Croatia's entire Adriatic Coast with eWaterways.