Americans, there are many tropical places to travel to without a passport. Thankfully, you don't have to travel internationally to find sandy beaches, palm trees, and exceptional weather. Get inspired for your next vacation destination with these no-hassle tropical getaways.
20 Tropical Places to Travel to Without a Passport
These days international travel is becoming more and more of a hassle. Between entry requirements, pre-flight documentation, and unreliable airlines, travelers just want a hassle-free vacation. These destinations are all open and easily accessible to American travelers, no passport or costly visas are needed.
When you're ready to book your flight, follow these three easy steps to get the best price.
Below are the 20 best tropical places to travel to without a passport.
1. Key West, Florida
Get a Caribbean-inspired vacation without leaving the mainland. Key West is so far south that it sits closer to Cuba than it does Miami. Key West is also home to the third-largest coral reef in the world and the largest in North America.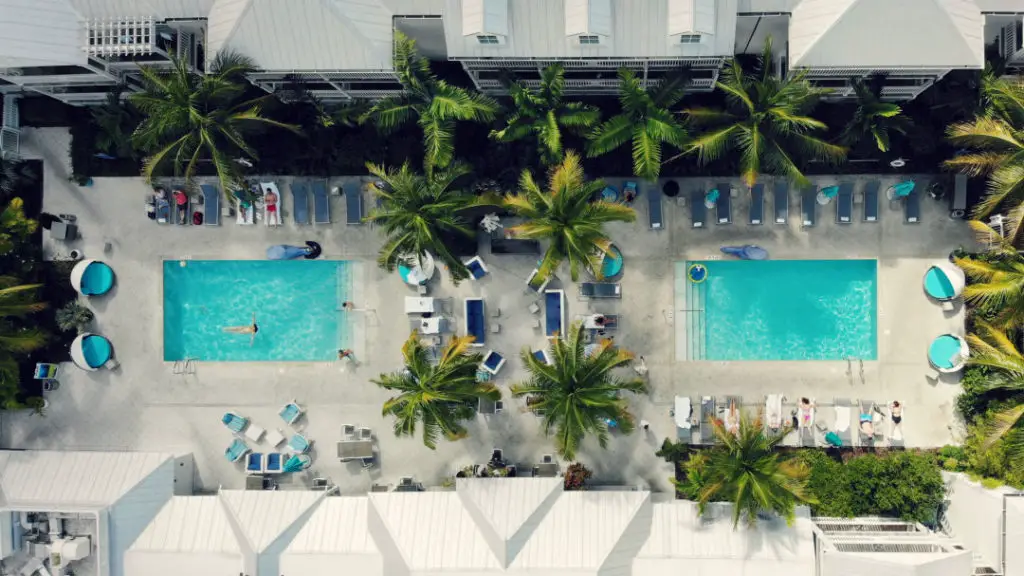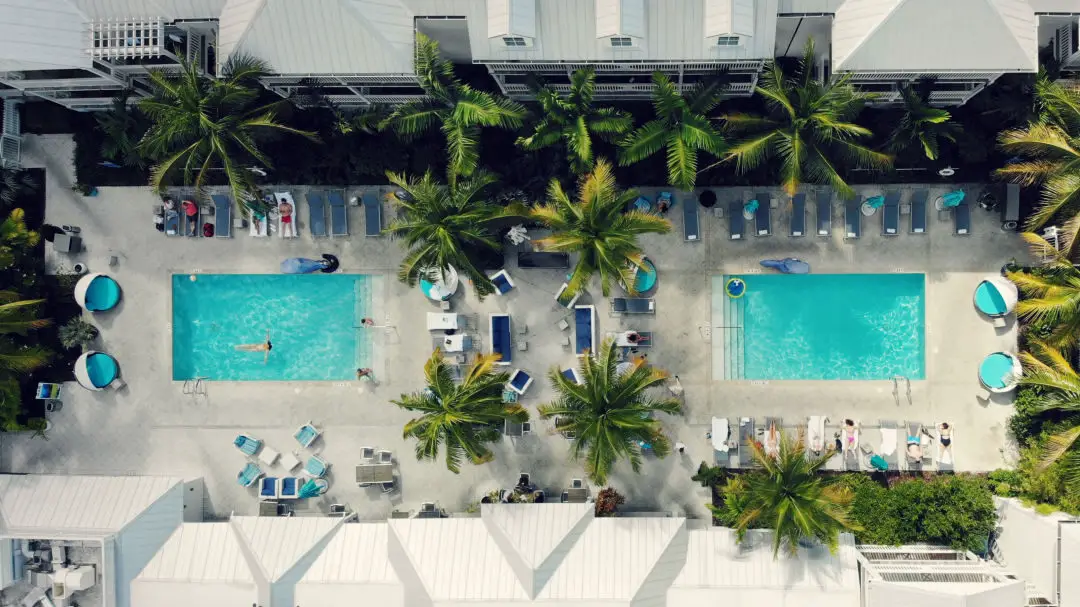 Travelers can get up close and personal with Florida's marine life such as dolphins, turtles, and manatees while snorkeling, kayaking, and diving. However, the most popular tour is the Key West Sunset Sail with a full bar, live music, and hors d'oeuvres.
No passport necessary destinations have helped Americans travel during the pandemic. – The Budget Savvy Travelers
Tip: Whether you're visiting Key West, Hawaii, or Puerto Rico, make sure to visit Sailo.com. Basically, it's the Airbnb of boat rentals. Find and book the perfect boat rental for an afternoon or charter a yacht for a week with a licensed captain, all in a matter of minutes.
Key West maintains its popularity because it checks off so many boxes for the ideal getaway—beaches, nightlife, a walkable downtown strip, and numerous exciting tours and attractions.
🏨 Recommended Key West Accommodation > The Marker Key West
2. Catalina Island, California
Missing the sunny beaches and Mediterranean breezes of the Greek Islands? Consider ferrying to Catalina Island to pretend you're in Greece for an island getaway. With a similar temperate climate, the holiday experiences are surprisingly quite similar. Upon arrival, warm waters, white-sand beaches, and palm trees welcome all visitors.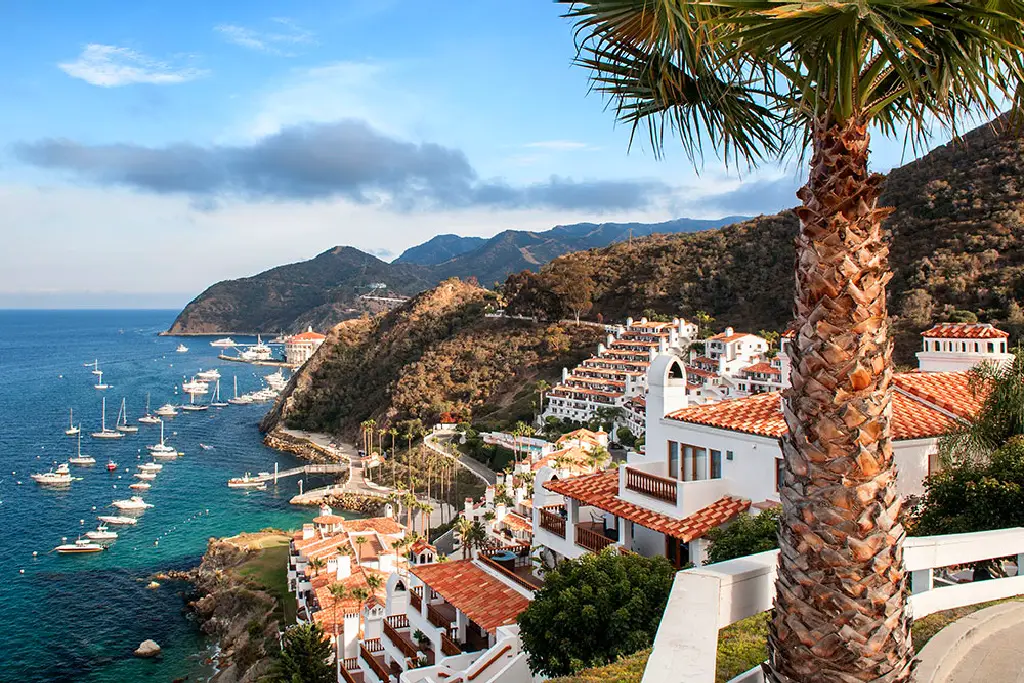 Catalina Island is located just 22 miles off the Southern California coast. The idyllic location is so beautiful that over 500 movies were filmed here. Some of the most notable productions include Jaws, Treasure Island, Waterworld, and The Hunt for Red October.
A day on the island typically consists of snorkeling, sunbathing, and sipping on cool cocktails. However, there are plenty of organized activities too. For example, there are boat tours, sunset cruises, semi-submersible vessel tours, and wildlife eco-adventures. Those who like to stay active can hike, golf, kayak, or even go zip-lining.
Stay here: Bellanca Hotel (from $309)
We use this budget-savvy travel health insurance to protect our trips – get a quick quote.
3. Bahia Honda Key, Florida
Bahia Honda is an island located in the lower Florida Keys, at mile marker 37. This particular key is special because it is often uninhabited, providing the ultimate feeling of an escape to a tropical deserted island. In reality, the key's serenity is due to it being home to Bahia Honda State Park. Although there are fees to enter the state park, it keeps the masses away and allows the beaches to stay more secluded.
Bahia Honda State Park offers three beaches: Calusa Beach near the Bahia Honda Bridge on Florida Bay, Sandspur Beach, and Loggerhead Beach on the Atlantic Oceanside.
The state park's token attraction is Sandspur Beach. It stretches for 2½ miles and is popular for swimming and snorkeling. Some consider it the most scenic stretch of the coastline of the Florida Keys. Loggerhead is a great beach for families because off-shore reefs calm the waves and the bay's long shallow sandbar.
The island paradise also features an oceanside trail that weaves around a lagoon, picnicking sites, and a long, paved cycling path. Boat trip tours to snorkeling trips to the reef are popular excursions.
Stay here: Captain Pip's Marina & Hideaway (from $146)
4. St. Thomas, U.S. Virgin Islands
Unlike the British Virgin Islands where a passport is needed, the U.S. Virgin Islands (USVI) is an organized, unincorporated territory of the United States. This means that it follows U.S. law and Americans are welcome with no passport needed. It also helps that the currency is the U.S. dollar, making travel that much easier.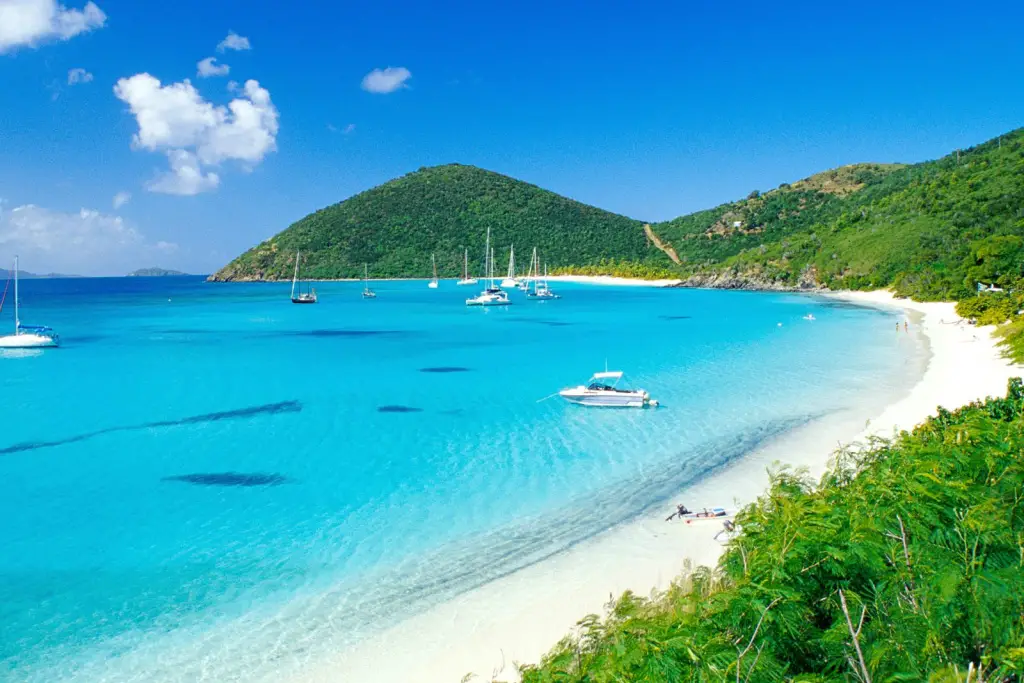 Visiting one of the three principal islands—St. Thomas, St. John, and St. Croix—or any of the more than 50 smaller islets make for an easy international trip to enjoy some of the most beautiful islands of the Caribbean. Just be aware that the U.S. Virgin Islands are the only place in the U.S. where you drive on the left side of the road. Check out this list of the most popular tours here:
Tip: USVI is one of the best places in the U.S. to rent a boat. Visit Sailo.com to rent a boat or yacht directly with the owner to save money and enjoy a private excursion.
USVI is a tropical place to travel without a passport. As a United States Territory, the U.S. Virgin Islands does not require proof of citizenship from U.S. citizens arriving from Puerto Rico or the U.S. mainland. Entry requirements for non-U.S. citizens are the same as for entering the United States from any foreign destination. Upon departure, a passport is required for all but U.S. citizens.
🏨 Recommended Accommodation >  The Green Iguana Hotel (from $135)
5. Kauai, Hawaii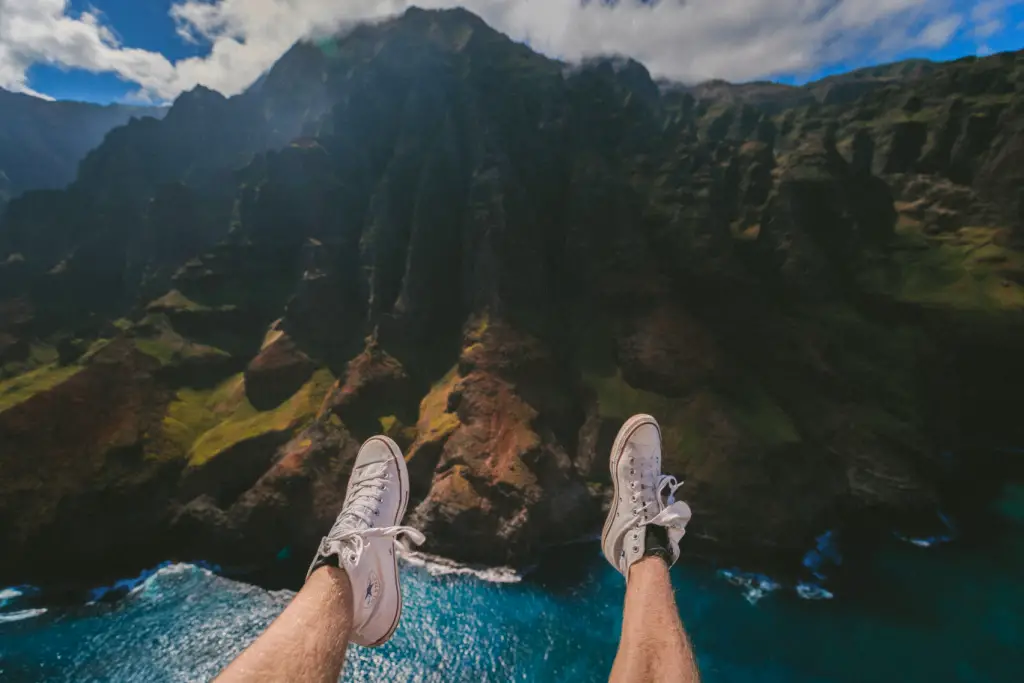 Known as Hawaii's Garden Island, Kauai may be one of the best tropical places to travel without a passport. The island is pure magic. The sharp mountain spires, tropical rainforests, and cascading waterfalls offer travelers the most surreal landscape.
Some popular island activities include snorkeling at Poipu Beach, hiking at Kokee State Park, and kayaking on the Wailua River. Kauai is also home to the Na Pali Coast State Park and the Waimea Canyon, very popular tourist attractions. Additionally, helicopter rides are a popular splurge because some of the most dramatic parts of the island are only accessible via air or sea.
When American travelers don't need a passport to enter, it is one less barrier to overseas travel.
Stay here: Hotel Coral Reef Resort (from $239)
6. Key Largo, Florida
Key Largo's deep, clear waters make it a hotspot for water sports and underwater activities. The first island of the Florida Keys is known for having the largest artificial reef in the world, earning it the title of the "Diving Capital of the World."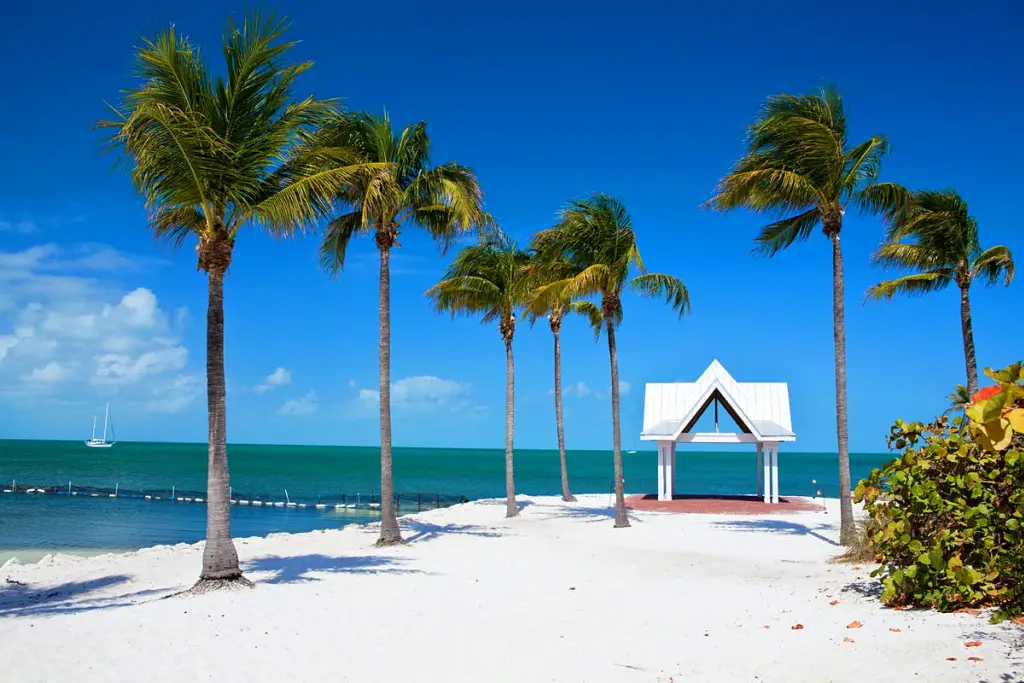 A great way to experience the beauty of Key Largo's marine life is to take a glass-bottom boat excursion. Travelers also enjoy spending their vacation at John Pennekamp Coral Reef State Park, taking a cruise on the historic African Queen steamboat, or exploring the USS Spiegel Grove.
Stay here: Bay Harbor Lodge (from $225)
7. Culebra, Puerto Rico
Culebra is one of the most beautiful destinations in Puerto Rico due to its tropical scenery and laid-back Caribbean vibes. This tiny island offers the quintessential island escape with dreamy beaches, snorkeling, swaying palms, and romantic sunsets. A trip to Culebra is perfect for an escape, focusing on rest, rejuvenation, and relaxation.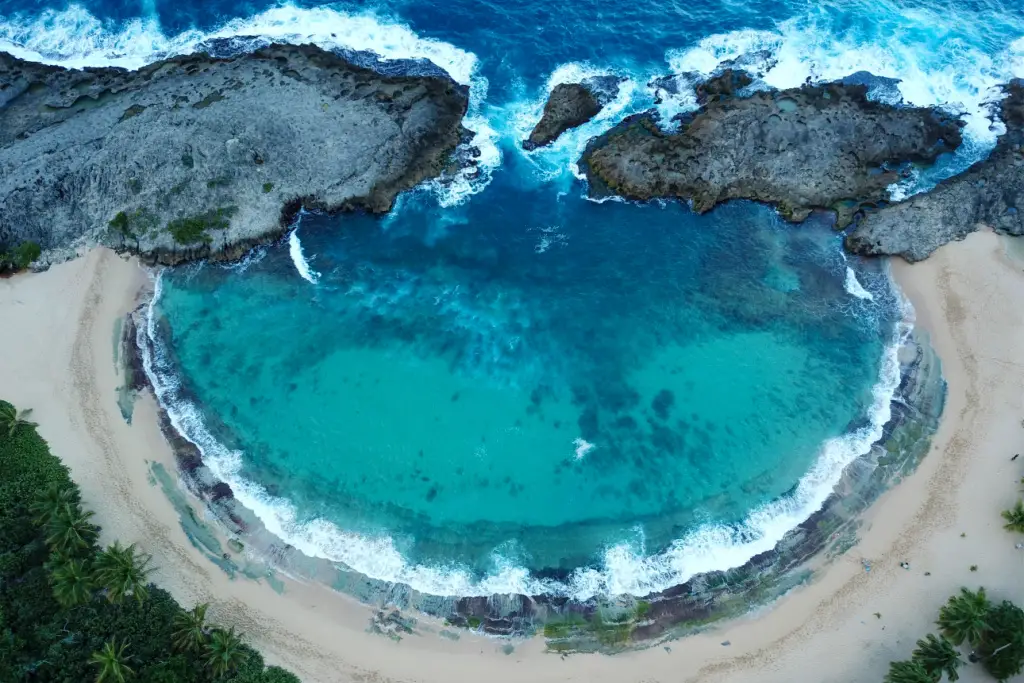 Puerto Rico is another unincorporated territory of the U.S. and another one of the best tropical places to travel without a passport. Cheap airfare from the east coast of the country, also makes this a popular destination for American travelers.
Stay here: Club Seabourne Hotel (from $249)
8. Anna Maria Island, Florida
Take a journey back in time to Anna Maria Island. Connected to the mainland via two bridges, this Florida barrier island's strict building regulations give it a timeless vibe. For example, many of the 1950s and 1960s homes have been converted into vacation rentals.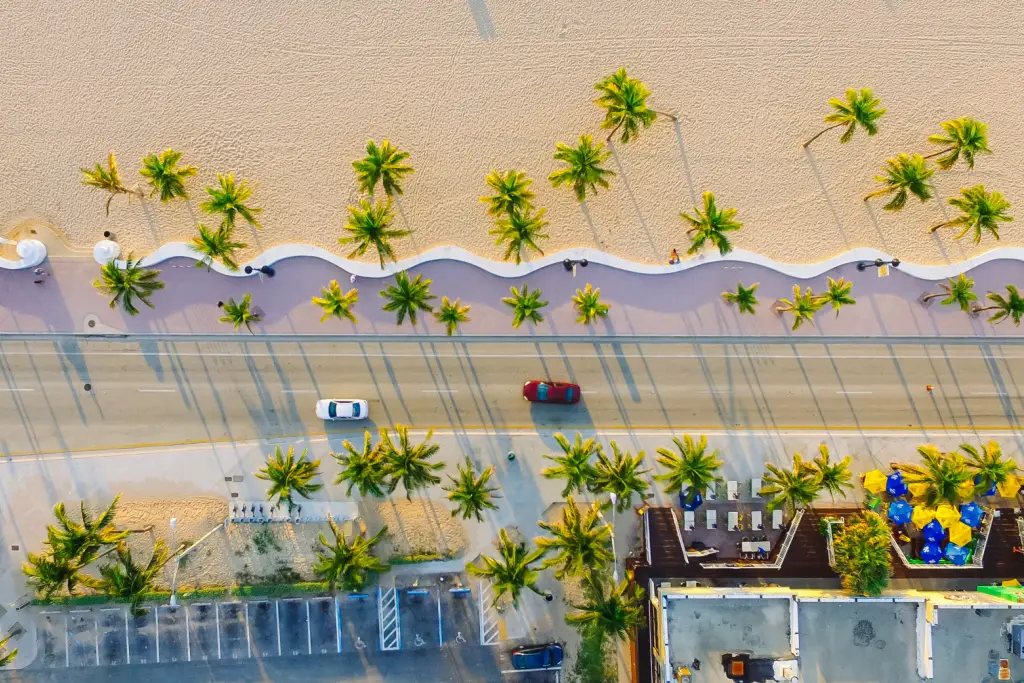 From May to October visitors can experience nesting sea turtles. The entire island is also a designated bird sanctuary. Popular activities include enjoying the six pristine beaches, cycling around the island, taking a dolphin-spotting tour, and building your own donut. End the day with fresh oysters and a cold brew, while savoring a gorgeous island sunset.
Alaska has the most islands of any state in the U.S. while Florida comes in second with about 4,500.
Stay here: Compass by Margaritaville (from $214)
9. Lanai, Hawaii
Lanai is known as "Pineapple Island" because in the past the island was covered by a pineapple plantation. Today, Lanai is primarily undeveloped, with unpaved roads and a population of about 3,200.
It houses a few five-star resorts, championship golf courses, and a mix of high-end and local restaurants. The island's exclusivity and prestige set the tone as a bucket list destination.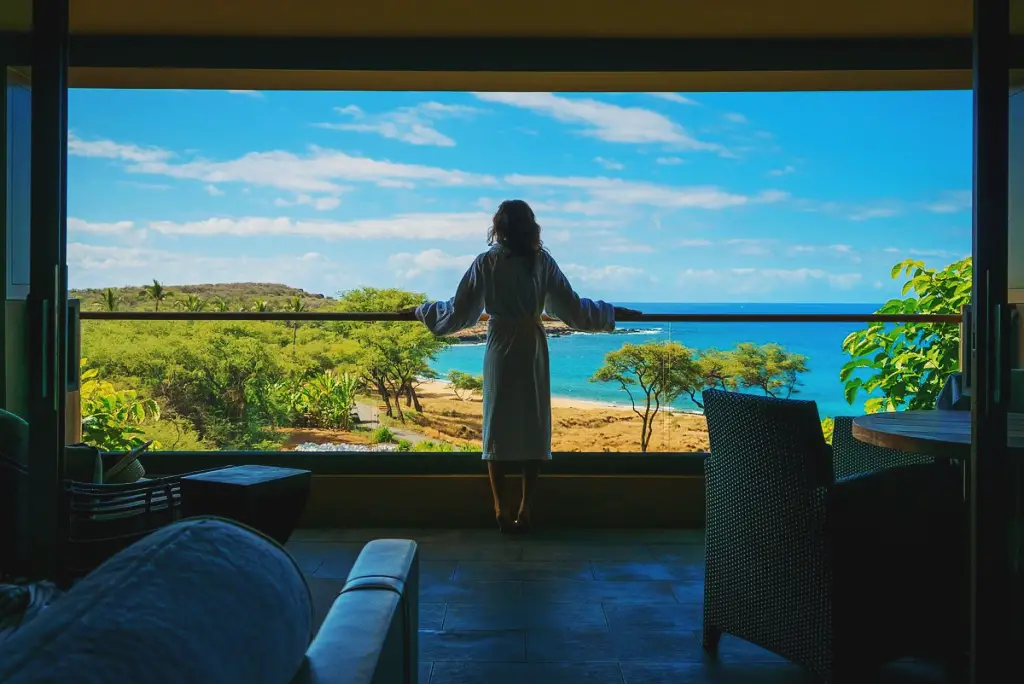 It is the smallest inhabited Hawaiian island that tourists can visit. Those who want to feel like they have Hawaii to themselves, or are looking for a celebrity-style getaway, may want to consider Lanai.
Larry Ellison, the billionaire co-founder of software giant Oracle, owns 98 percent of Lanai, the smallest of the six inhabited Hawaiian islands.
Stay here:
10. Maui, Hawaii
Hawaii truly is the quintessential American tropical getaway, appealing to all types of travelers. Hawaii is made up of eight islands, seven of which are inhabited, and six of which are visited by tourists. The beauty of Hawaii is that everyone can discover their version of tropical paradise and you won't even need a passport.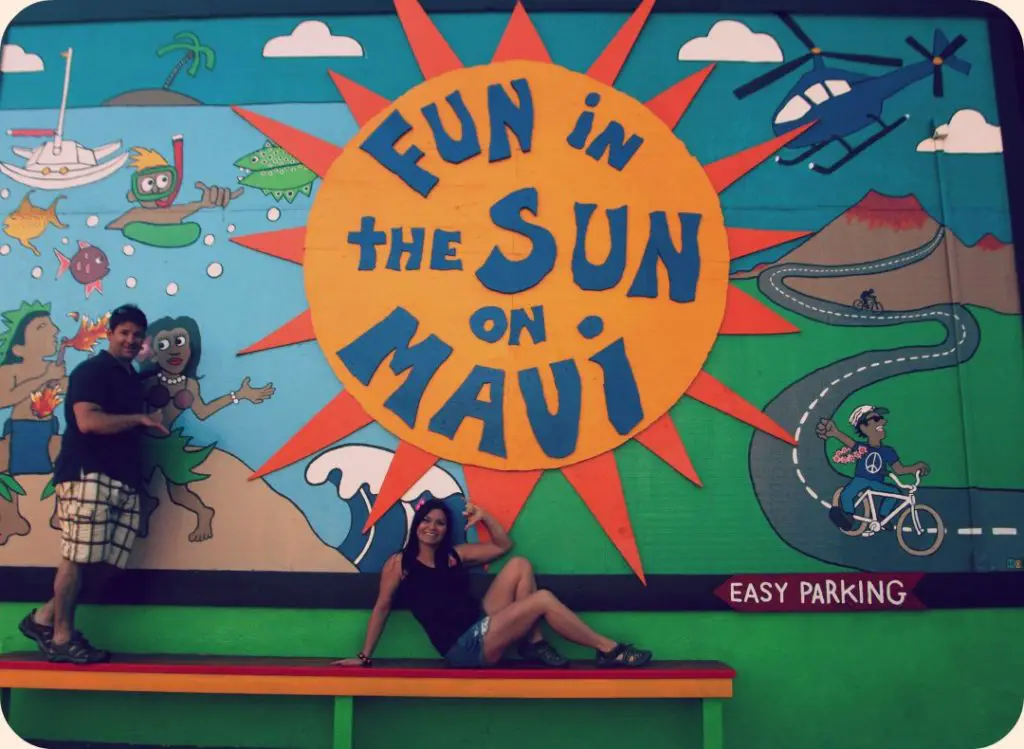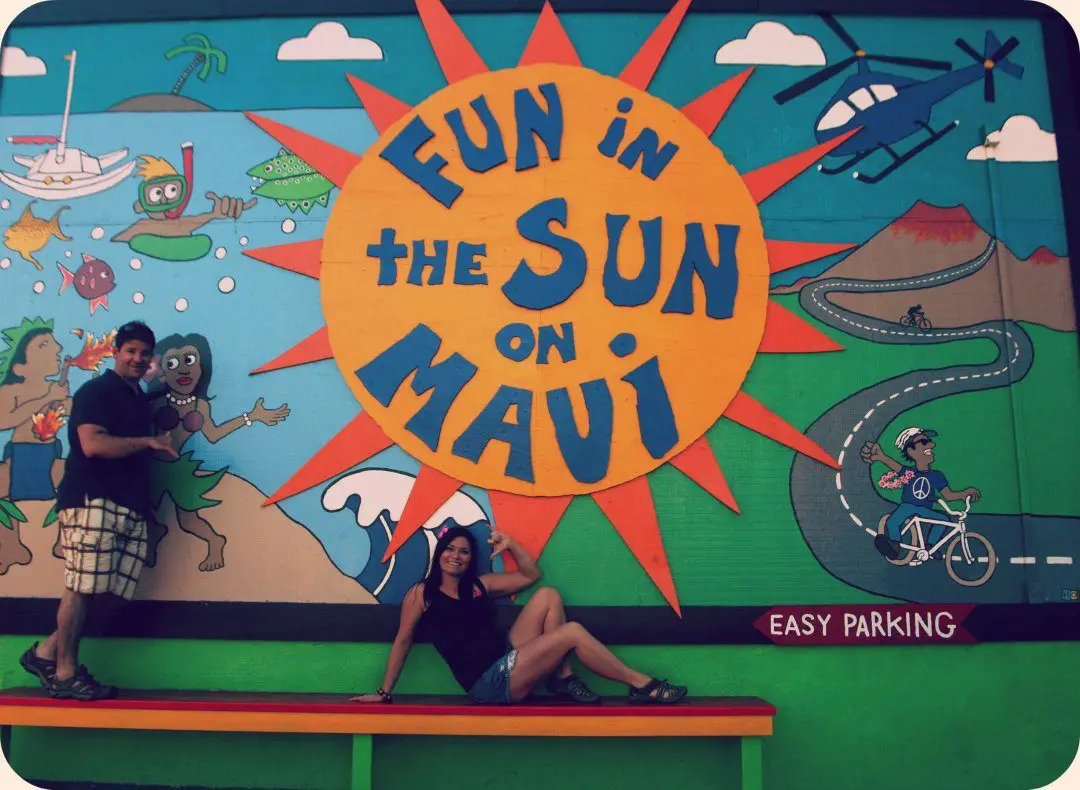 In terms of tourism, Maui is the most popular Hawaiian island. Its topography gives it the nickname the Valley Isle. The coastlines have flat sandy beaches while its mountain ranges are separated by lush valleys. Tourists love Maui for its world-famous beaches, whale-watching cruises, and the sunrises and sunsets from Haleakala.
Maui has been voted "Best Island in the U.S" by Condé Nast Traveler for over 20 years.
Stay here:
11. Siesta Key, Florida
Located near Sarasota, Siesta Key is known for its white sandy beaches, turquoise waters, and abundance of hotels. The island is quirky and quaint, offering amenities that appeal to every kind of traveler.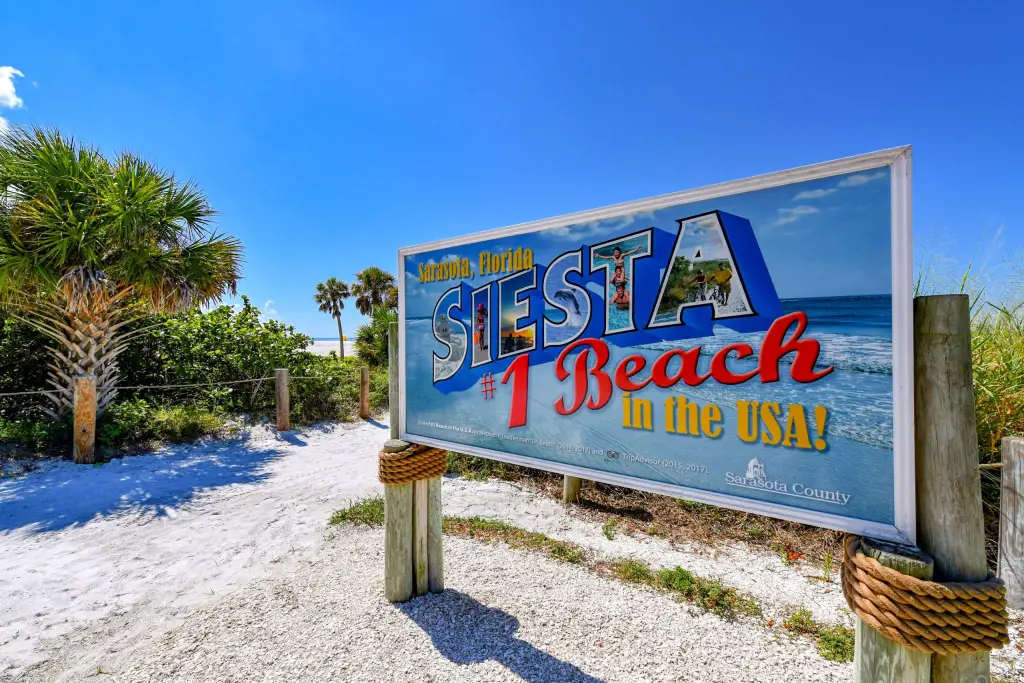 Siesta Public Beach is the island's hotspot, hailed in 2020 as the best beach in the country. The entire island is only eight miles long but offers shopping, great restaurants, and nightlife. Thanks to the free trolley and the Siesta Key Village—the island's main strip—travelers can enjoy their entire trip on this one island without much hassle.
Siesta Beach was ranked the #1 beach in the U.S. in 2020 by TripAdvisor's Traveler's Choice Awards.
Stay here: Captiva Beach Resort (open private beach access from $214)
12. The Big Island, Hawaii
The Big Island's nickname is Hawaii's Adventure Island. What makes it so special is that it is still volcanically active, making Hawaii Volcanos National Park a popular attraction among tourists. The sheer size of America's largest island is awe-inspiring. As a result, travelers can pass through four different climate zones on one island.
While a developing island means fewer and smaller beaches, visitors come here to experience The Big Island's unique features—the snow-capped mountains offer amazing sunset and stargazing experiences, the black sand beaches, and lava spewing volcanos.
Stay here: Dolphin Bay (from $149)
13. O'ahu, Hawaii
Each Hawaiian island has its own vibe and appeal. O'ahu is a bustling, urban paradise and is Hawaii's most visited island.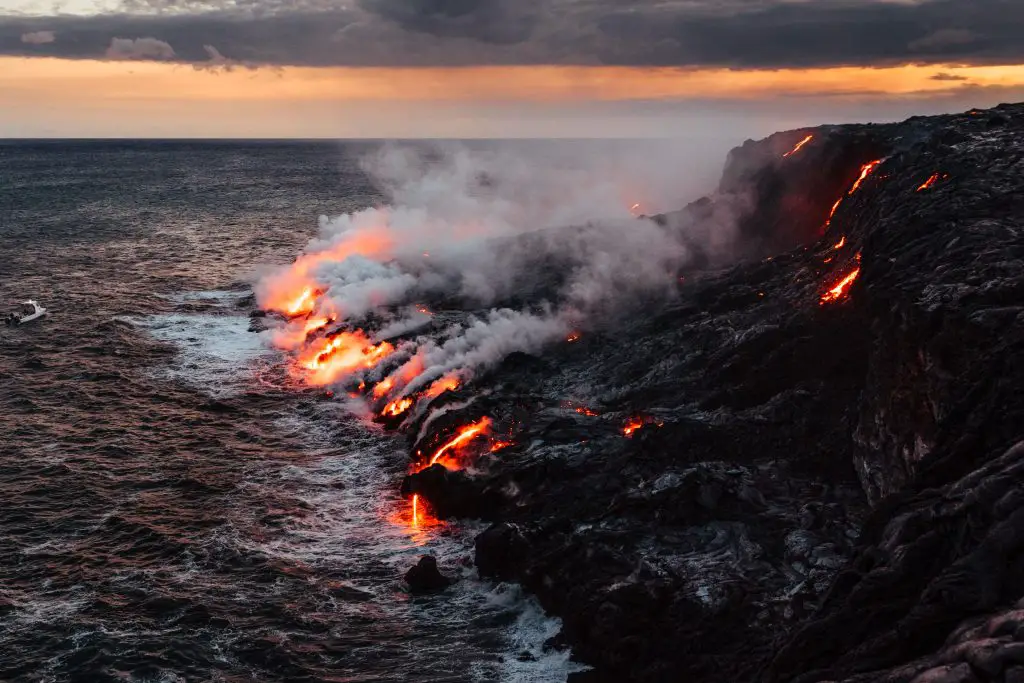 Some of Oahu's top attractions are the famous Waikiki Beach, Pearl Harbor, and the surfing haven of the North Shore.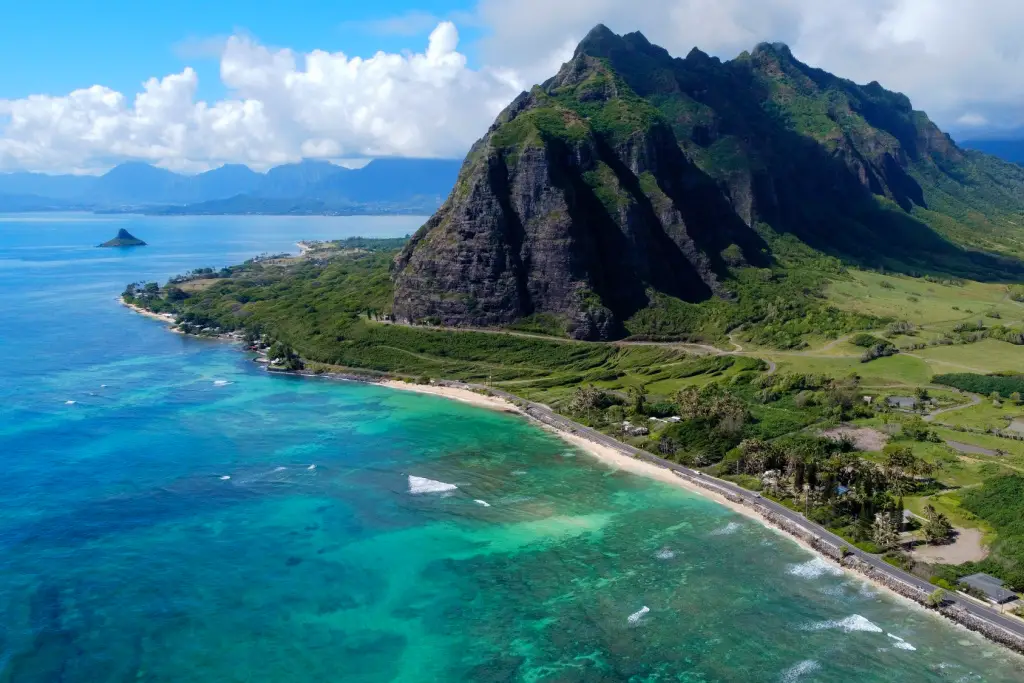 Travelers looking for a diverse population and a mix of ancient tradition versus modern city life will appreciate a holiday to Hawaii's most eclectic island.
Stay here: Jenny's Cottage – Apartment With Sea View (from $187)
14. St. John, U.S. Virgin Islands
Although the smallest of the three primary U.S. Virgin Islands, St. John offers some of the most unspoiled beauty in the Caribbean. This is because two-thirds of the island is designated as a national park. Additionally, St.John has some of the world's best beaches, especially Trunk Bay.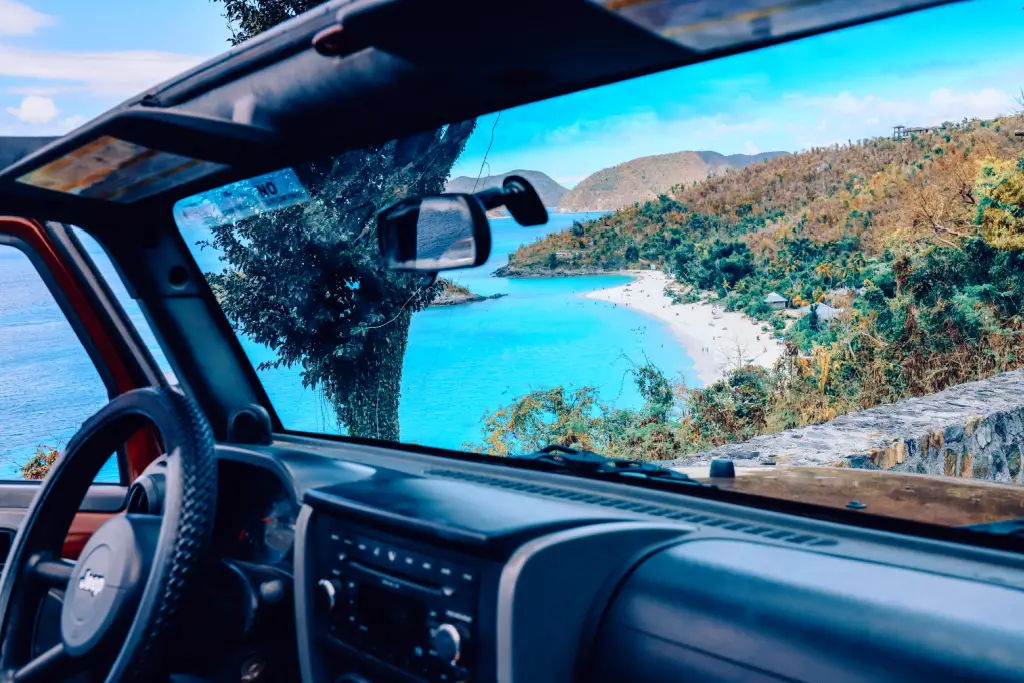 The beach is famous for its soft crystal sands and underwater nature trail. Only 4 miles away from St. Thomas, many travelers choose to spend time on both islands by taking a car ferry to island-hop.
Stay here: Estate Lindholm (from $345)
15. Molokai, Hawaii
Hawaii's fifth-largest island is pretty remarkable. Although it is only 38 miles long and 10 miles across, it is home to the highest sea cliffs in the world.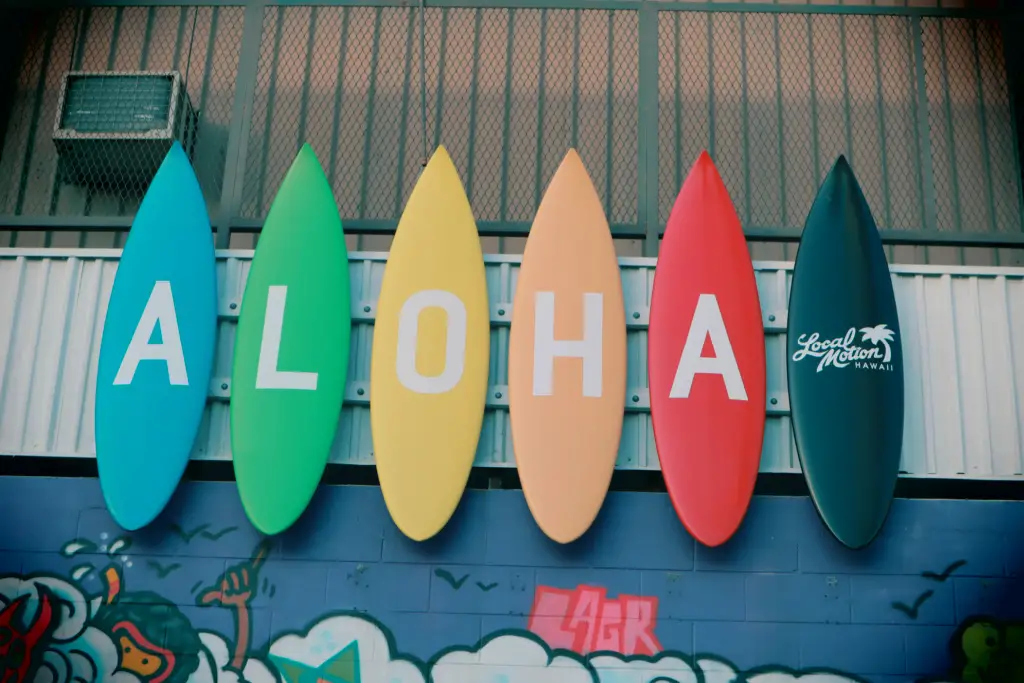 Molokai is also home to the longest continuous fringing reef. A journey here may be the best place to experience the Pure Aloha spirit, with a high percentage of the population being of Native Hawaiian descent.
Visitors can witness first-hand how these islanders have stayed true to their roots by preserving their rural lifestyle. Popular attractions on Molokai include Papohaku Beach, one of Hawaii's largest white-sand beaches, and Kalaupapa National Historic Park.
Stay here: Hotel Moloka'i (from $170)
16. Miami, Florida
Miami is famous for its sexy South Beach, yacht life, crazy parties, Cuban culture, and spectacular art deco buildings. One of the most famous aspects of Miami is the vibrant nightlife and excellent bars. For this reason, Miami draws in some of the hottest DJs from around the globe, so if you're a music fan, you'll be in your element.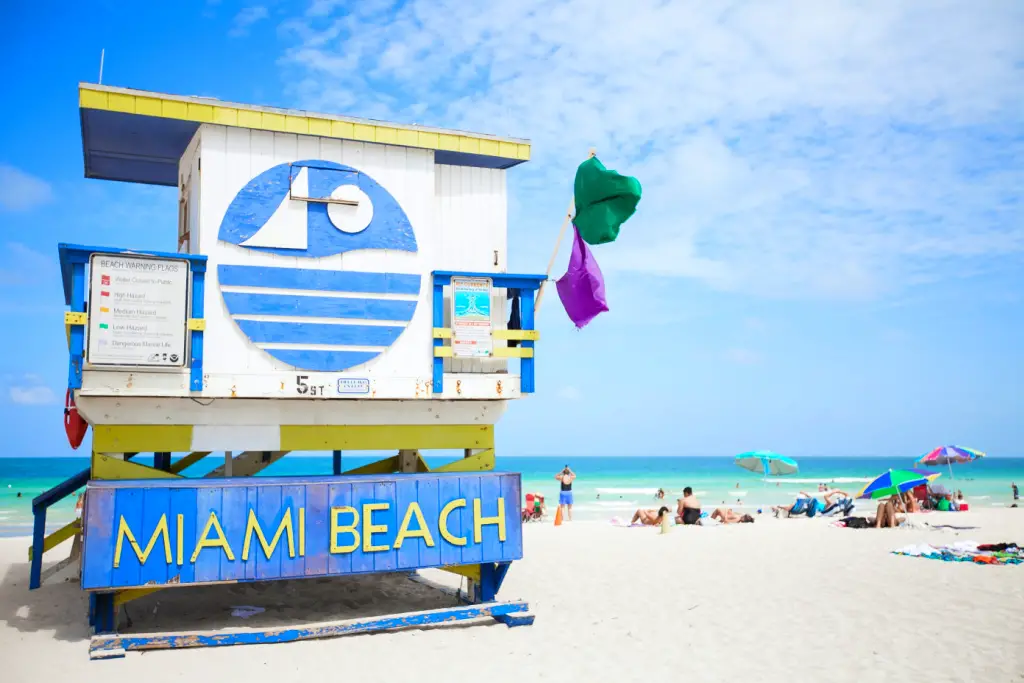 A trip to Miami isn't complete without spending an entire day tanning on the beautiful white beaches. Miami's blessed with great weather and sunshine pretty much all year long so you can visit any time of the year and still expect glorious weather.
Stay here: The Goodtime Hotel (from $167)
17. Captiva Island, Florida
One of Captiva Island's allures is its great location. This small sliver of land sits between Fort Myers and Sanibel Island. Captiva Island is great for all things outdoors—biking, sailing, birding, and water sports of all kinds.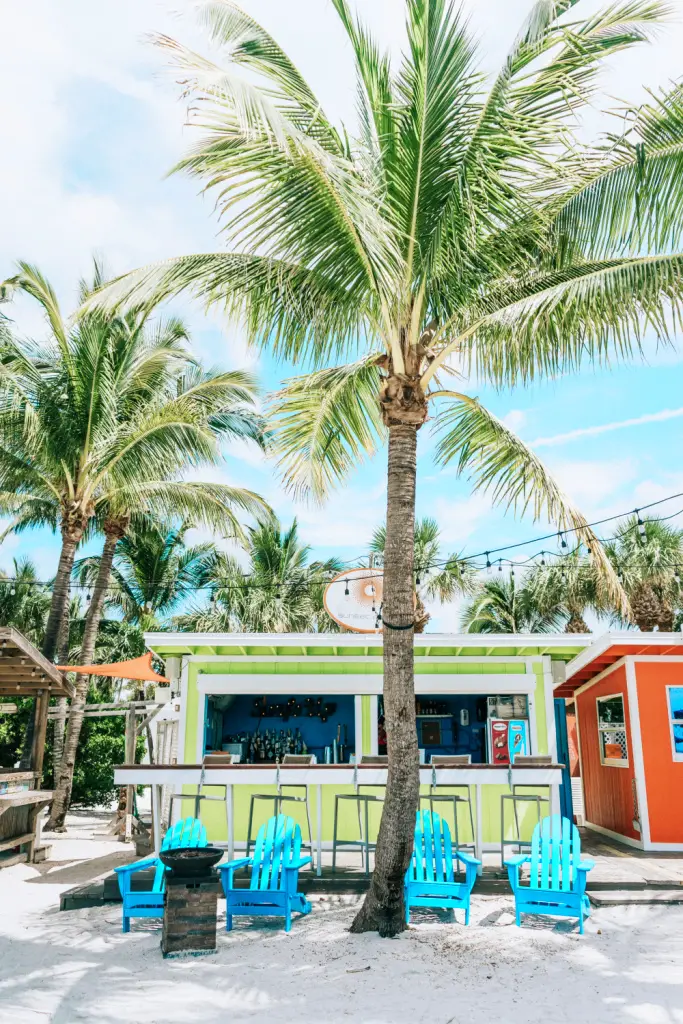 As with all Florida islands, boat tours, wildlife excursions, and snorkel trips are all popular activities. Families who want to stay seaside can go shelling, prepare a beach picnic, or seek out tasty island treats.
Stay here: 'Tween Waters Island Resort & Spa (from $250)
18. Marco Island, Florida
Marco Island is one of the most popular islands to explore on Florida's Gulf Coast. Its proximity to Naples and the Florida Everglades draws numerous tourists here a year looking for an upscale tropical retreat. Of course, the island offers many luxury resorts and holiday rentals, making this one of the top tropical places to travel without a passport.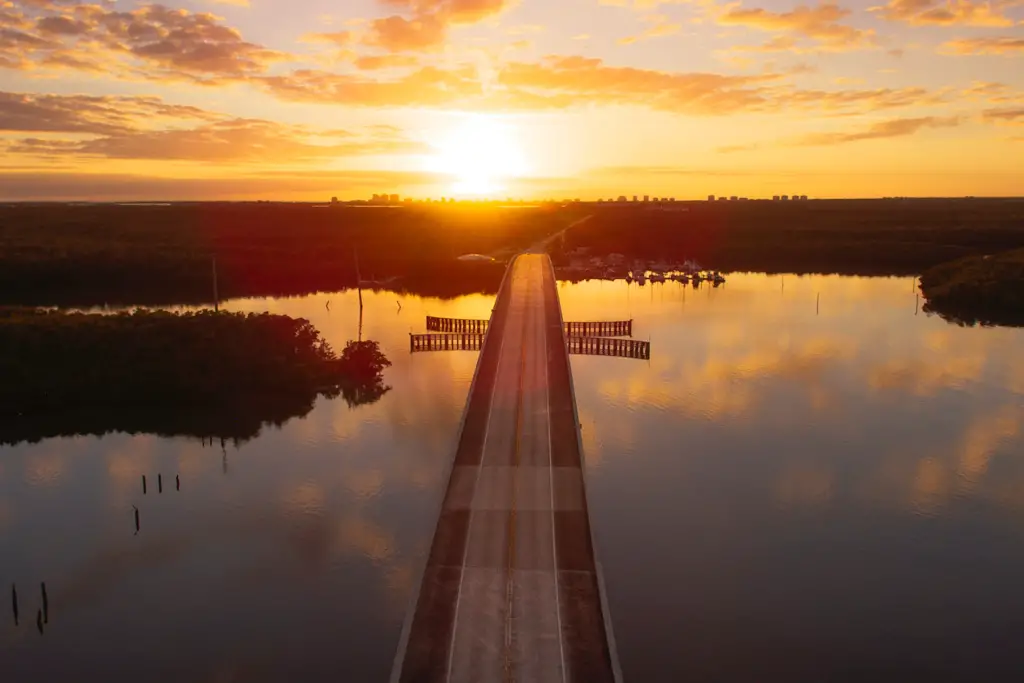 Popular Marco Island attractions include Collier Seminole National Park, the Briggs Nature Center, and the Florida Domes. Another point of interest is the Ten Thousand Islands National Wildlife Refugee.
Marco Island is the largest and only developed island in Florida's Ten Thousand Islands. Despite the name, the small islets number in the hundreds. These sandbars and uninhabited islands sit between mangrove estuaries and are full of extraordinary Florida wildlife. Accessible by boat, kayak, and canoe, the cost to explore is free.
Stay here: Marco Island Lakeside Inn (from $219) or Marriott's Crystal Shores (jaw-dropping!!)
19. Vieques, Puerto Rico
Vieques is one of the last destinations that remain like the Caribbean of the past—lush, uncrowded, quiet, and undeveloped. The reason the island remains a blissful escape is that it is located 7 miles off the Puerto Rico coast.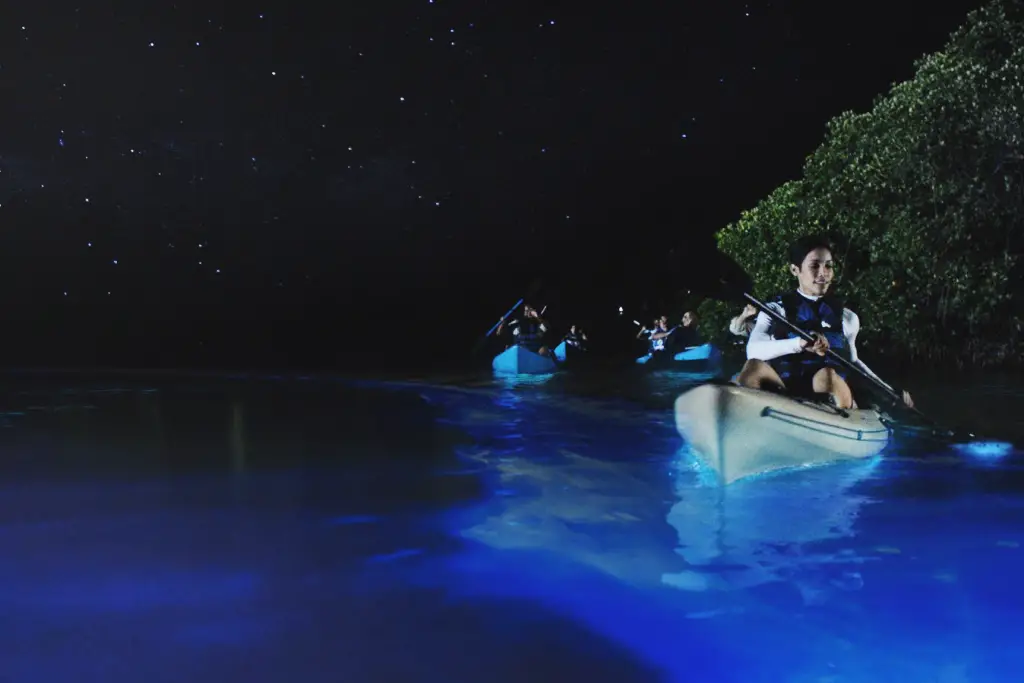 Subsequently, when most tourists plan a vacation to Puerto Rico, many don't opt to take the costly second 10-minute flight to Vieques or subject themselves to the more budget-friendly but unreliable ferry. This slight separation of mainland Puerto Rico from Vieques helps keep the offshore island an exotic, unique escape.
Travel tip: Out of the five bioluminescent bays in the world, Puerto Rico hosts three of them. Two are located on the mainland and the most famous one is located in Mosquito Bay on the southern coast of Vieques.
Stay here:
20. St. Croix, U.S. Virgin Islands
St. Croix is the largest of the US Virgin Islands. The entire island lies in the Caribbean Sea, essentially making it one of the ultimate tropical places to travel without a passport. Of course, it has all the warmth and beauty of a tropical destination.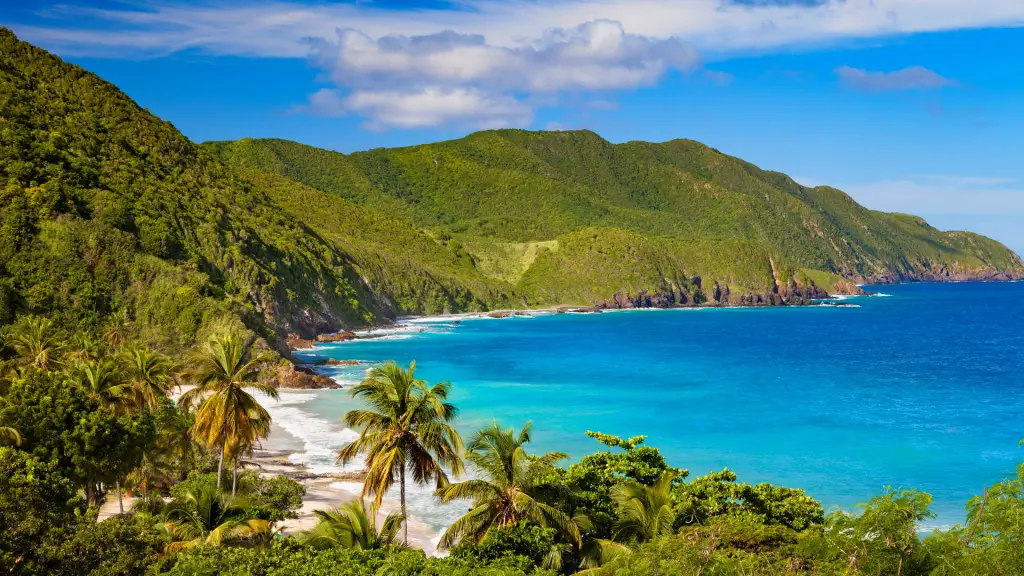 What sets St. Croix apart from the other U.S Virgin Islands is its distinct history and cultural heritage—apparent in its cuisine, architecture, national parks, music, and traditions. One of the most significant events in St. Croix's history was the landing of Christopher Columbus on his second voyage to America in 1493.
Stay here: Sand Castle on the Beach (from $219)
US Territories No Longer Passport Free
While there are plenty of tropical places to travel to without a passport, unfortunately, there are still a few destinations that are not allowed. For instance, Guam and the Northern Mariana Islands are territories of the United States, and Americans must now present passports and onward tickets upon arrival.