We're looking to inspire others by showing them how to write a year-end review. As we wrap up 2018, we reflect on another year of living nomadically. We begin to think about this year's travel highlights and travel fails. We acknowledge the destinations that have lingered in our minds and hearts — places that always seem to be calling us home. As this year closes and a fresh one begins, we have much to think about.
How to Write a Year-End Review
Where does life go from here? Where are our hearts calling us? Do we still crave surrounding ourselves with everything pure Americana? Is it time for something challenging, exciting, and new? As nomads, the world now feels smaller and more accessible. There's much to think about and plan as we start to write our year in review.
Writing a year-end review is always a tedious process. Taking the time to reflect on an entire year of experiences is time-consuming and at the moment often feels like a meaningless endeavor. However, every year we force ourselves to complete one because it helps us to:
Evaluate what we've done for the year.
Document where we explored for the year.
Assess what we enjoyed versus what we disliked.
Most importantly, it guides our decision-making so we can make the best life choices for the following year.
Here's where 2018 took us this past year.
---
Illinois
We kicked off 2018 in Illinois where we were visiting our friends and families for the holidays. It was our first time home in over three years. During this time we didn't travel too much. During these three months, we spent time with our loved ones, explored Chicagoland, and eased our anxiety by finally gathering all of our scattered belongings into one location. At the beginning of March, we flew to Split, Croatia where we dropped off some belongings and settled into our apartment. Nine days later we flew to Glasgow, Scotland to continue our seven month trip around Europe.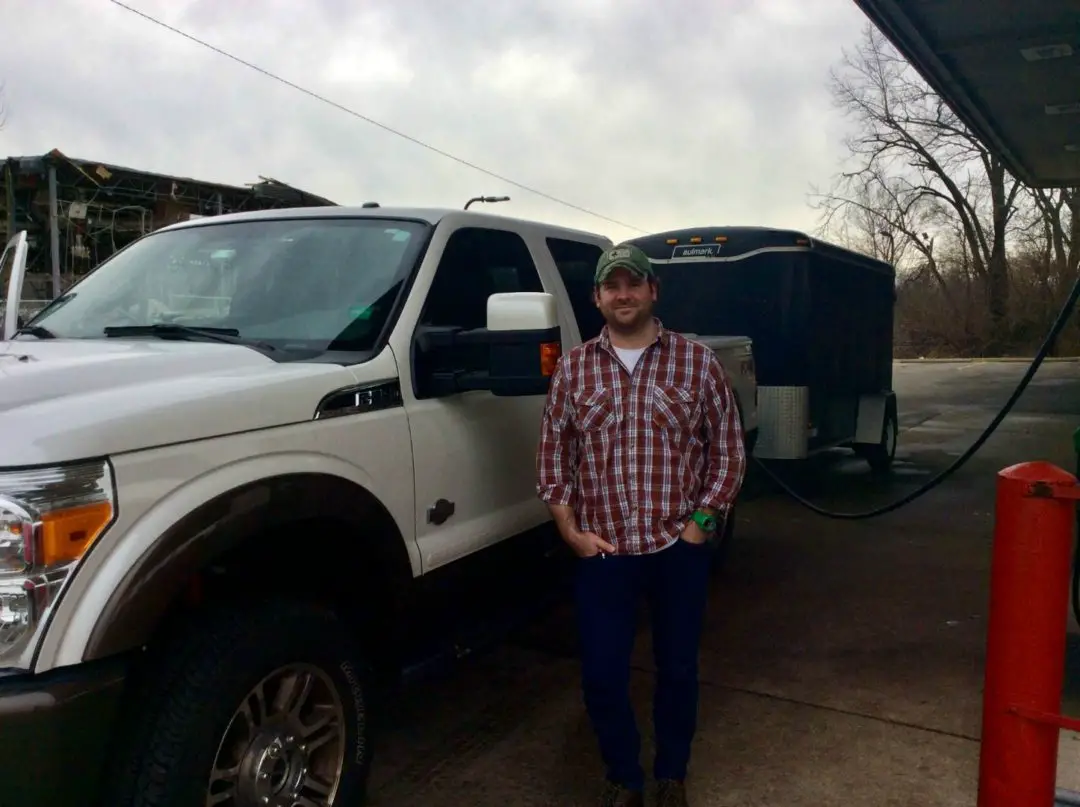 Scotland
Our first time in Scotland we hiked 100 miles across the Western Highlands on the West Highland Way. This time around, we were invited to the Gartmore Estate to enjoy a more glamorized hiking experience. As part of their Activity Holidays, the Gartmore Estate offers a guided Walking Holiday and it took us on some of the best hiking trails in Loch Lomond and the Trossachs National Park.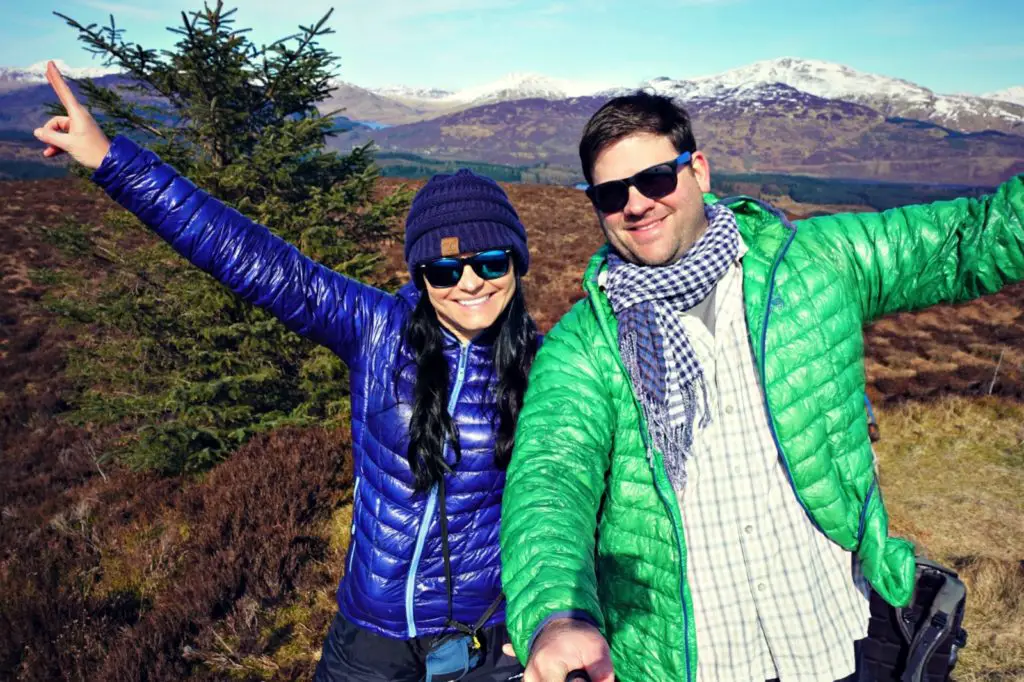 We were shocked and felt extremely blessed to be in this part of Scotland again. We were happy to meet up with old sailing friends who hosted us on our Greek Island sailing trip last year. Liz and Martin generously treated us to lunch at a hotel restaurant on Loch Lomond which we had stayed at on our WHW trek! It was uncanny to be with familiar friends in familiar territory. Who would have thought we'd retrace our previous steps along "The Bonnie Banks o' Loch Lomond?"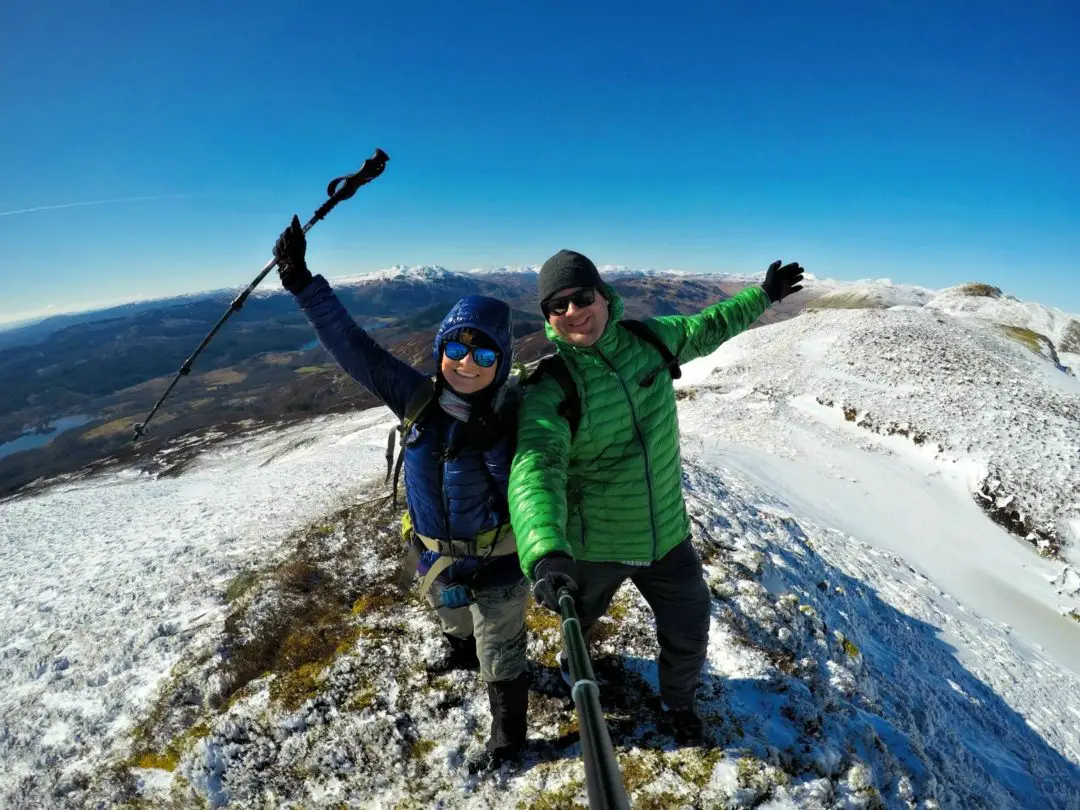 Latvia
After a quick week in Scotland, we jetted off to the Baltic region to begin the most aggressive travel tour 2018. In 40 days we toured through six new countries starting with Latvia. Although Riga was full of charm and movie-set worthy, we had a lot going against us here which put a damper on our stay including frigid weather, breaking our 360 camera on the cobblestone street, a poorly managed and dirty Airbnb, and a few not so warm locals.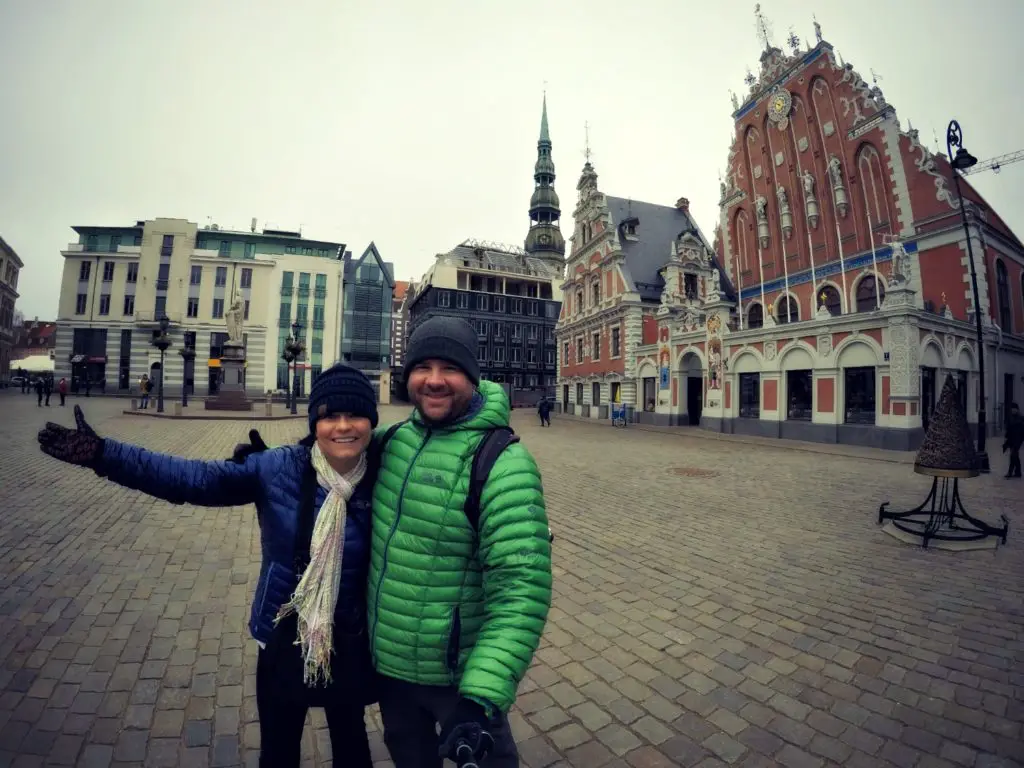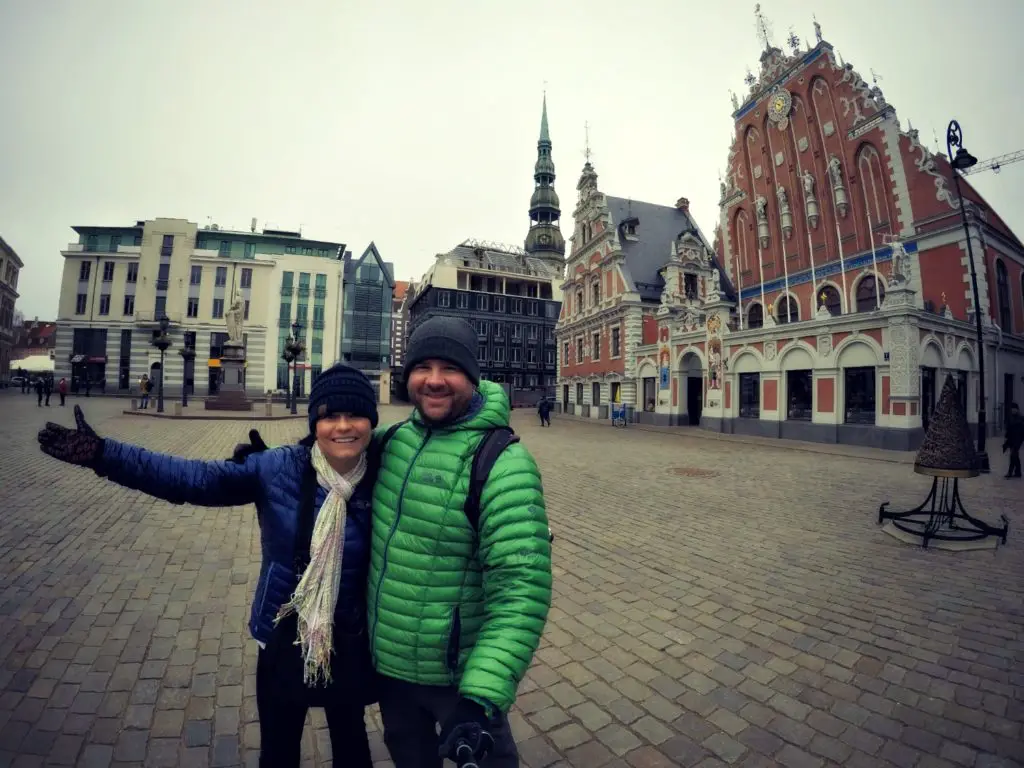 Lithuania
Our mood and luck picked up in Lithuania. Compared to Latvia, Lithuania seemed to offer more value for a budget-savvy traveler. Here we enjoyed delicious Eastern European food, affordable public transport around the country, and some nice (and clean!) Airbnb apartments. I was happy to land in Lithuania during this time to be able to celebrate a Catholic Holy Easter.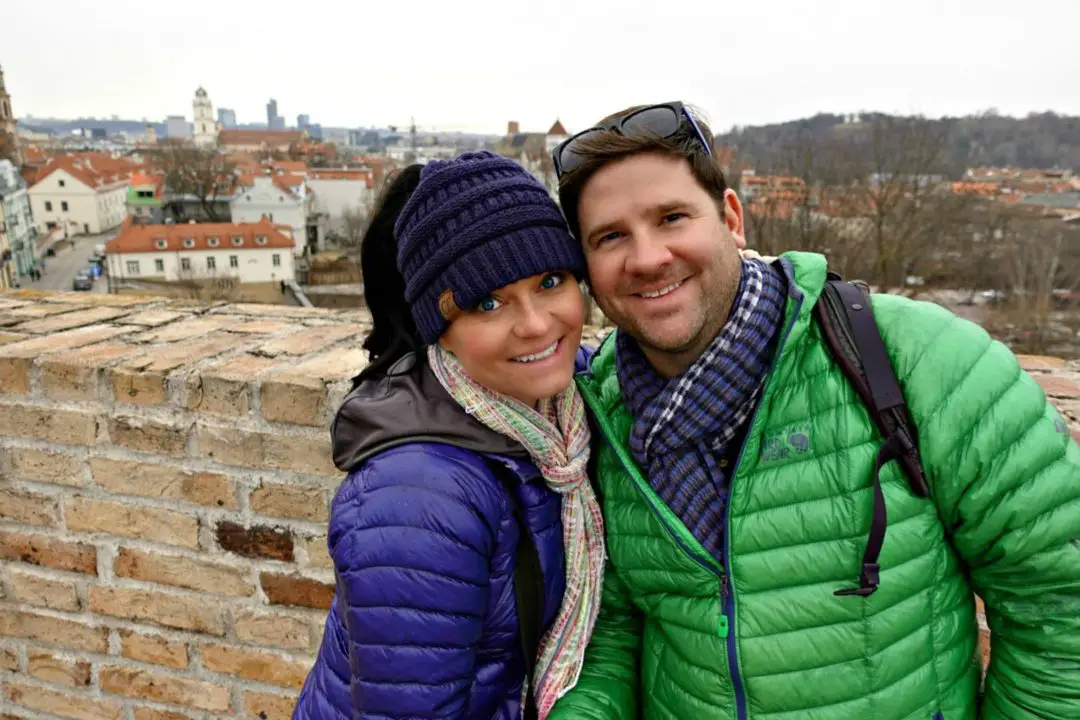 Belarus
Belarus came as a surprise to us. Before we visited, we primarily knew that it was one of the cheapest and least visited countries in Europe. After traveling to over 60 countries, we crave places that provide a unique flair of their own or offer just enough culture shock to bring us out of our comfort zone.
 Belarus offered us one of our best travel experiences of the year. We were greeted by Communist symbols throughout the country. We were surprised to find out that Chinese is the secondary language.  Minsk was also so impressively clean that there wasn't even a single piece of litter on the sidewalks.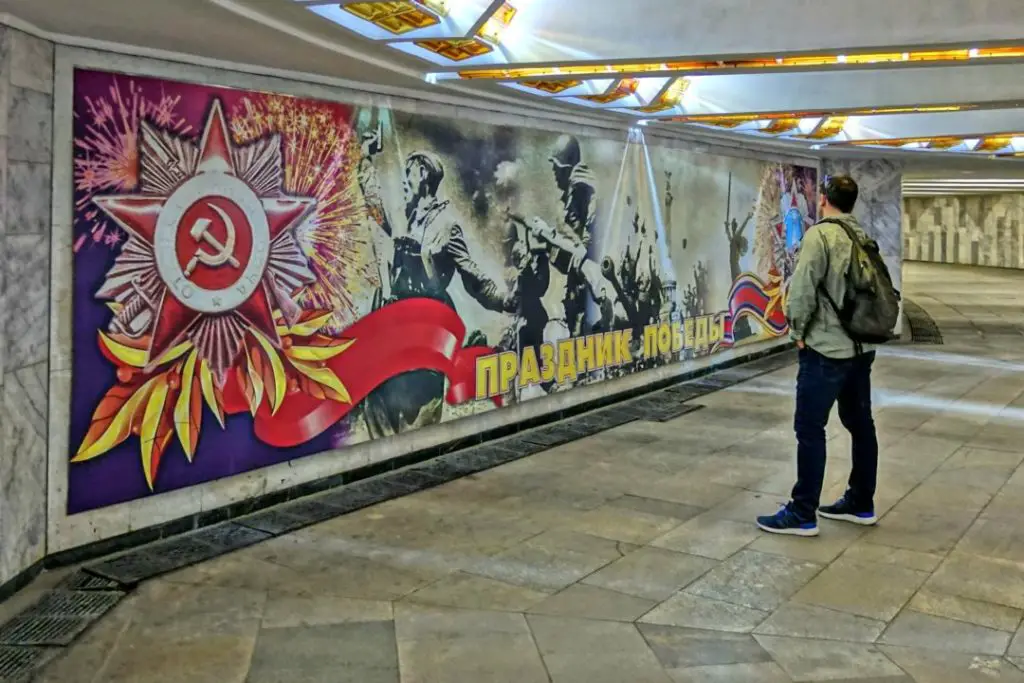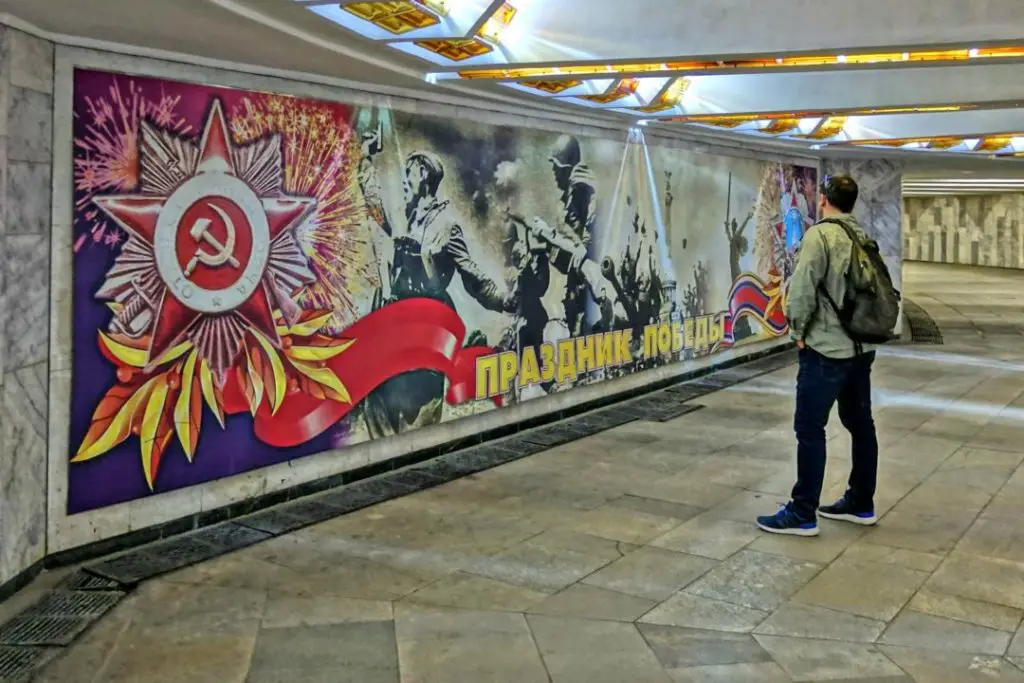 Finland
While waiting for our Russian adventure to begin, we had a two-night layover in Helsinki.  The city was a little lackluster and expensive for us. Helsinki had a vibe that wasn't necessarily in sync with who we are as travelers. Therefore, a two-night stint was more than enough. It was here that we boarded our visa-free cruise to Russia.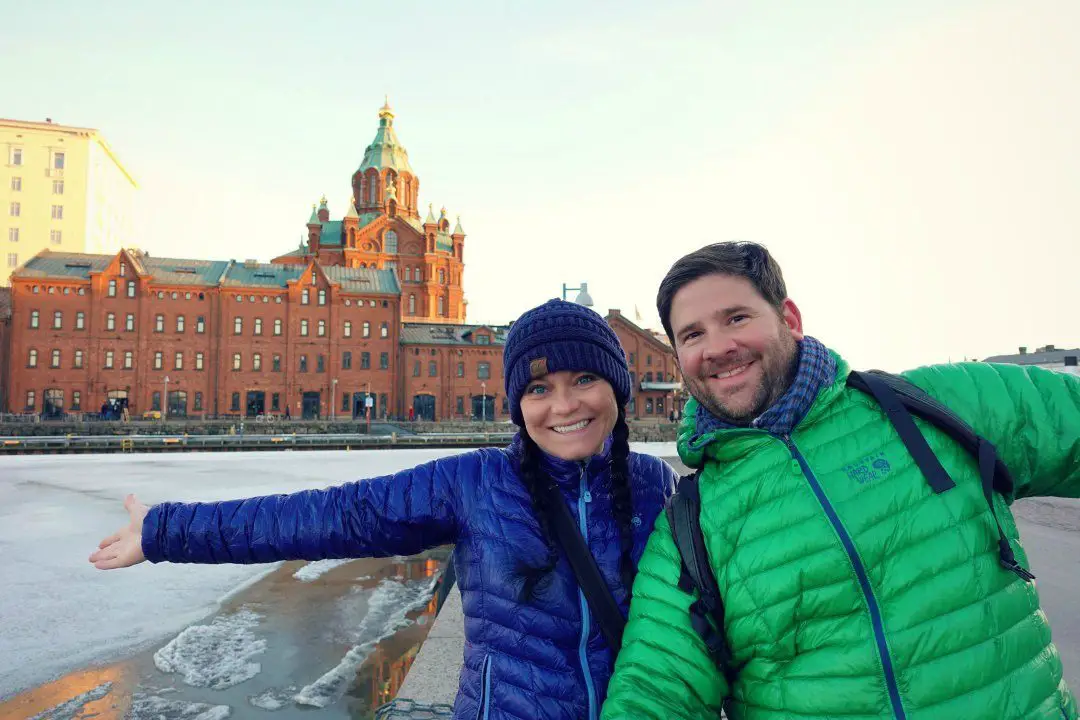 Russia
One thing is certain. Our time in Russia was way too short! Harry has always had a strong desire to travel to Russia. Knowing that we'd be traveling around the region, he researched long and hard to get us that passport stamp by traveling to Russia visa-free. (Visas for extended travel in Russia are expensive!) Although it did feel similar to other busy Eastern European cities, Saint Petersburg had great energy. Standing in the presence of the iconic Church of the Savior on Spilled Blood was captivating "Can you believe we're in Russia?" moment.
Estonia
Estonia was one of the most impressive countries that we have explored in Europe. It was clean, sophisticated, with a capital city that looks like it came straight out of the pages of a fairytale. Here we partnered with the Visit Estonia Tourism Board to bring awareness to how much this country has to offer.
Most folks arrive in Estonia by cruise ship and visit Tallinn for the day. However, dive deeper and you'll find a land full of nature and awe-inspiring sites. From Estonia, we flew back to Split where we spent the summer enjoying one of our favorite destinations on the globe.
Croatia
Summering on the Adriatic Sea always feels like a dream. This year we took advantage of traveling deeper into Croatia. We participated in the Zadar Outdoor Fest, traveled to both of Croatia's famous Blue Lagoons, and finally made it into the Blue Cave. We fell in love with the island of Šolta.
But probably our biggest travel fail? Not finding Ultra tickets that were budget-friendly enough for us to attend one of the biggest concert events of the summer. It was a huge bummer to not check Ultra Croatia off our bucket list.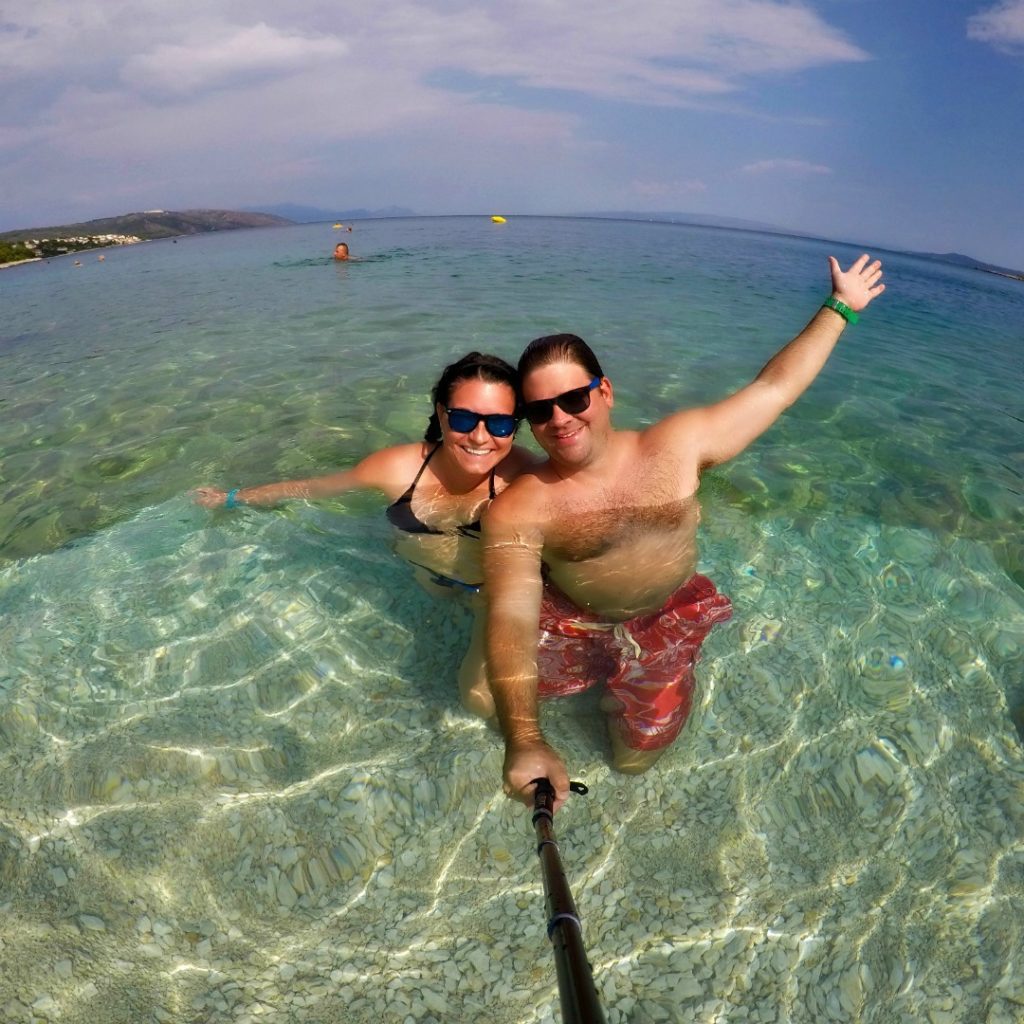 Poland
Departing Croatia was a hard leave because it was the first time that we didn't have confirmed plans to return. However, leaving my heart open to new destinations allowed me to fall in love with a new country. For about three months, we lived and traveled to Poland.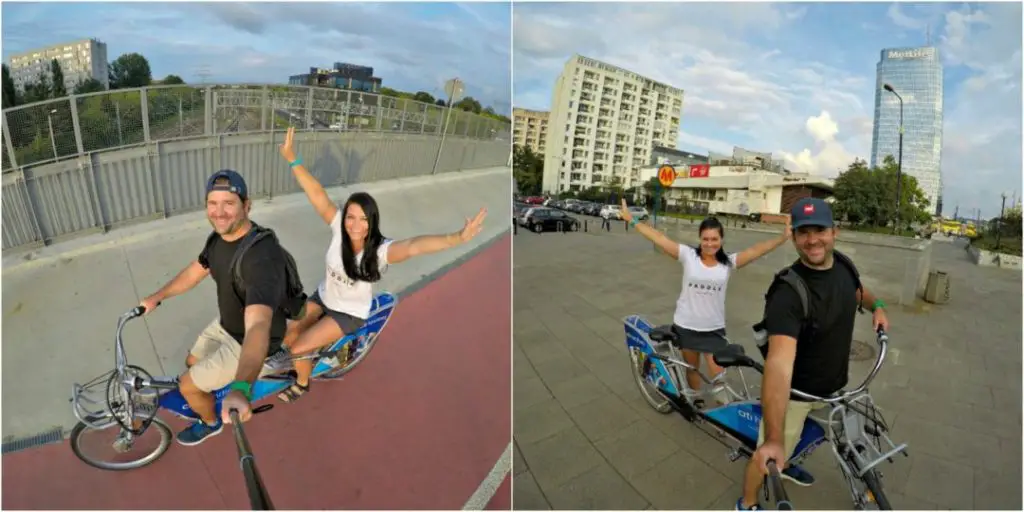 We have such fond memories living in Warsaw⁠—tandem biking around the city, savoring summer days along the Vistula River, and listening to free concerts in the park.  Warsaw has so many free museums and events that it's always easy to find something fun to do.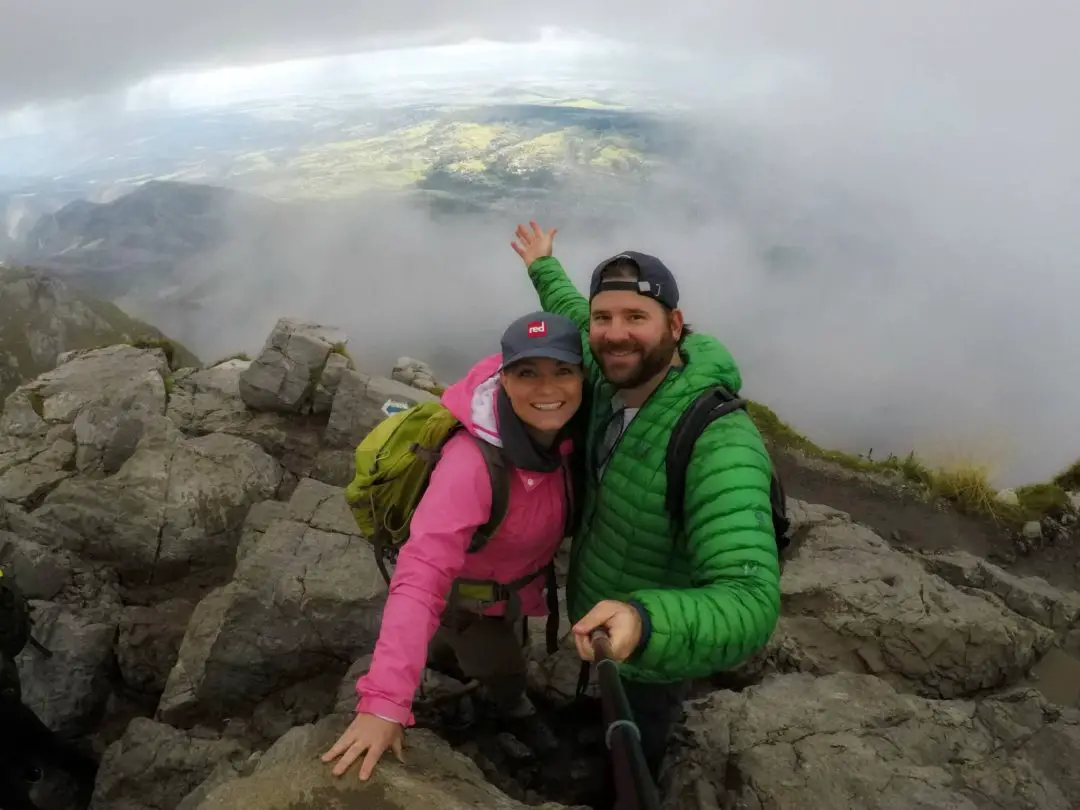 Traveling by train from town to town in Poland was affordable and fun. We loved every city we explored such as Gizycko, Torun, and Bydgoszcz. Visiting Hitler's Lair and the Białowieża Forest were great off the beaten path destinations.
However, we both agree that Zakopane was the stand-out region for us in Poland. We cherished our time hiking and exploring in the Tatra Mountains. These days my travel daydreams take me back to Zakopane. Harry and I treasure being among the people, customs, and culture of our Slavic, Polish roots.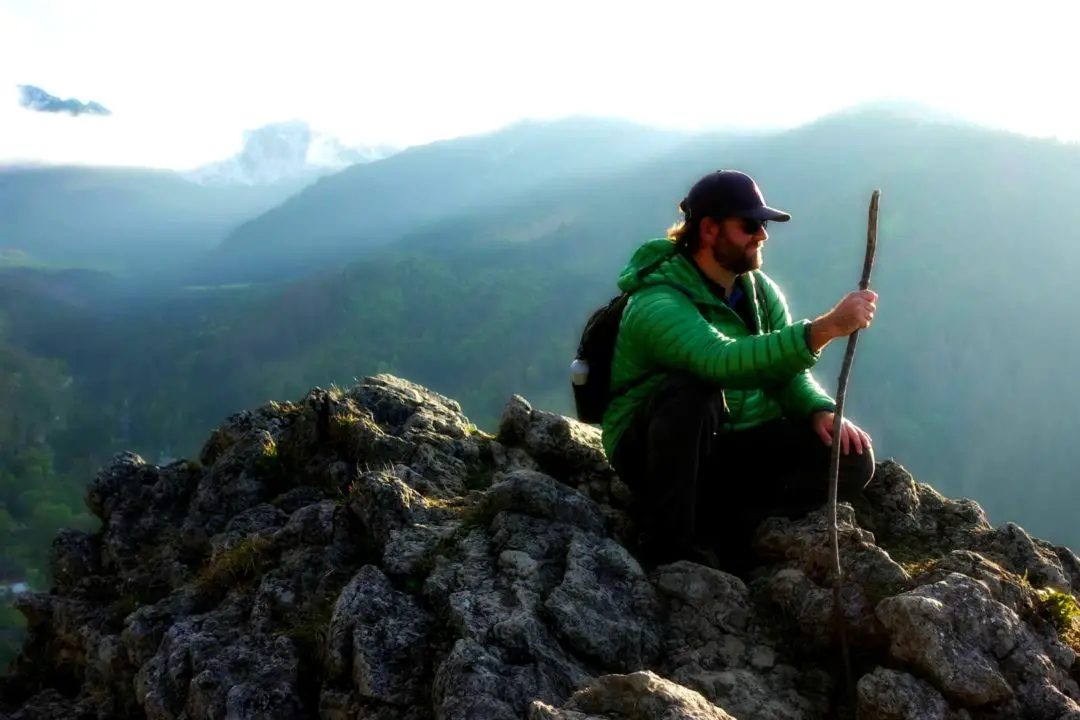 Scotland (Part II)
We wrapped up seven months in Europe with an eight-night tour around Scotland's Argyll region in association with Loch Melfort Hotel and the Argyll Tourism Board. Here we had our first glamping experience along the Kintyre Coast — which we loved!
Taking a Sea Safari was probably one of our greatest adventures of the year. Scotland will always be one of our favorite destinations in the world. We are so grateful to have been there three times to enjoy its beauty, nature, and charm. 
United States
In early October we booked a flight to Chicago. We had some family needs and events that called us back to our hometown. Truthfully, it was hard to acknowledge that we were leaving Europe this time around without a return ticket.
However, we realized that while abroad we yearned for experiences that could only be seen, felt, and tasted here in the United States. While in Poland, we started getting excited about the opportunity to travel down Route 66 to immerse ourselves in everything pure Americana.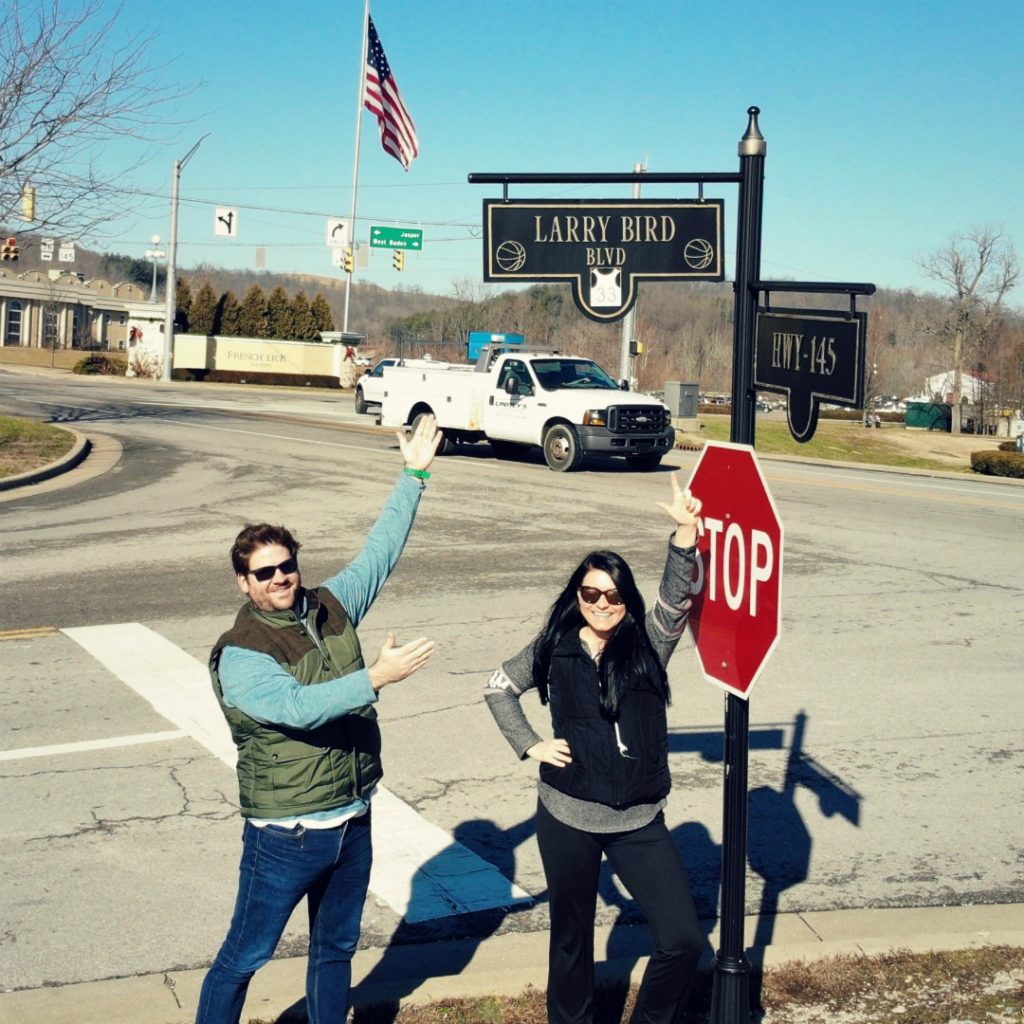 From October to the end of 2018, we explored small towns all over the Midwest. We traveled to Indiana, Illinois, Missouri, Kentucky, and Tennessee. We also got a head start on Route 66 by traveling the official "Mother Road" from Chicago to as far as Saint Louis.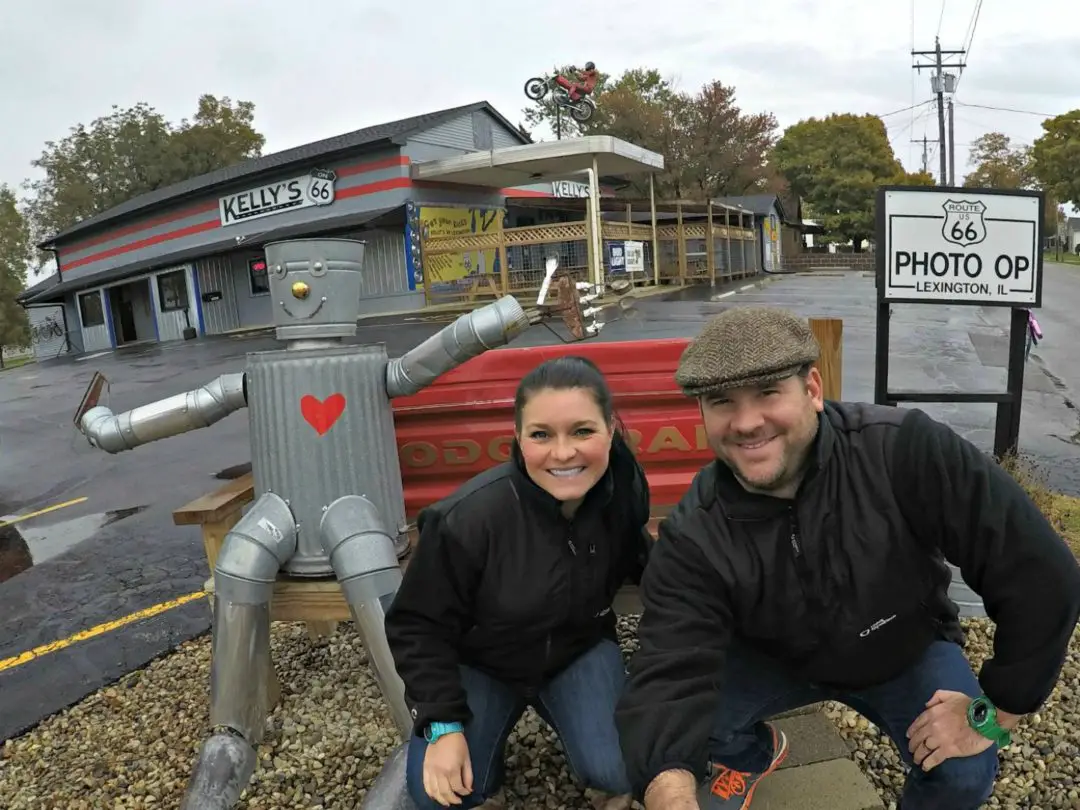 What Will 2019 Hold?
Many people keep asking us, "What's your plans for this year?" and "Where are you headed next?" Unlike previous years, 2019 will be more open-ended than we have planned in past travel years. This is due to a variety of different reasons. Normally, hard-core planners, we understand that we need to be somewhat flexible over the next few months.
One reason is that we recently have applied for some exciting partnerships in several destinations. We are currently waiting to see what collaborations may come to fruition. These opportunities may drive where we travel to this year.  Additionally, we have some ideas that we've been tossing around, although nothing is set in stone yet.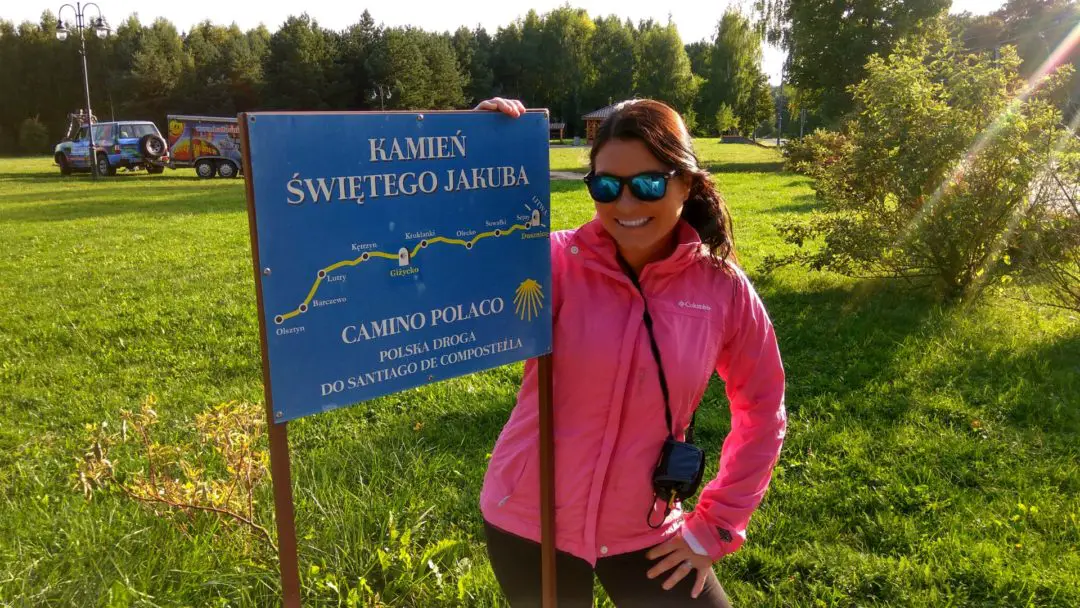 After exploring Poland, Audrey would love to walk the Camino Polaco and return to the Tatra mountains to do some more hiking in Poland and Slovakia.
Ohrid Calling
Since Ultra Europe tickets have become "ultra" pricey, and this year's event will take place during high season in Croatia when we aren't typically there, Ohrid Calling may be a great alternative. Many of the same DJs and artists perform at a much cheaper rate in more budget-friendly Macedonia. Visiting Ohrid again would be a dream. Of course, summering in Croatia is never a bad idea.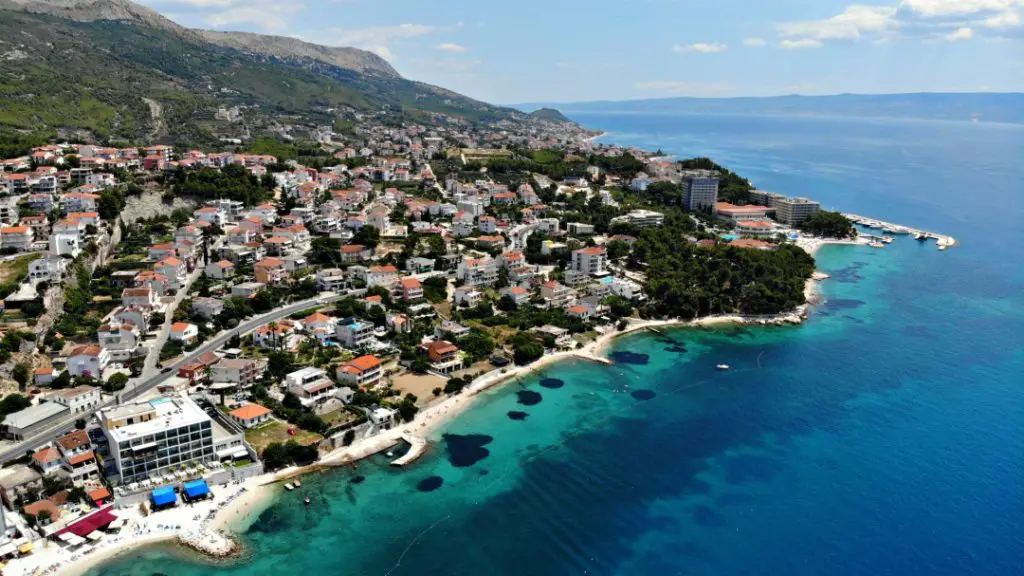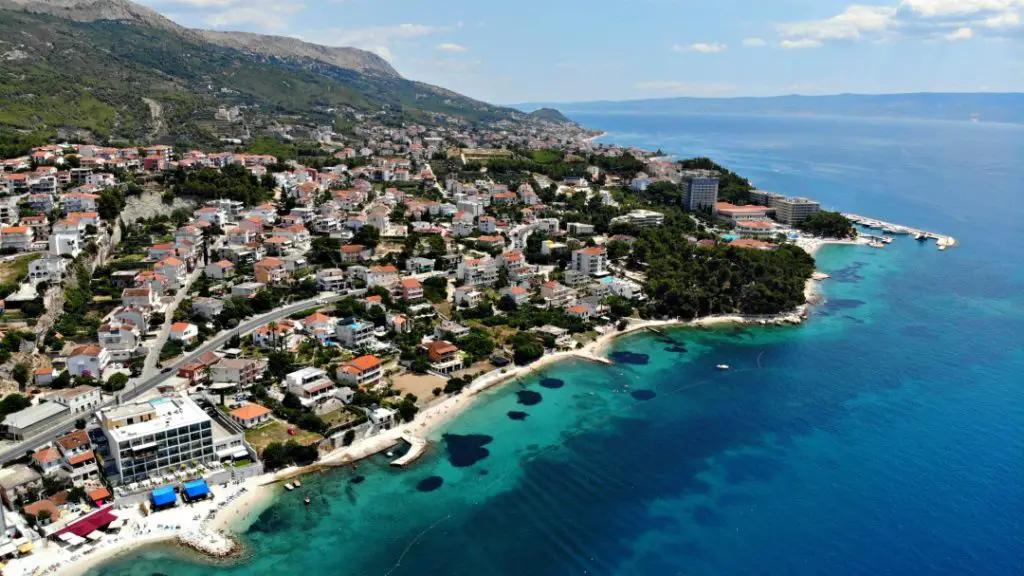 Harry has been tossing around the idea of checking off a bucket list destination independently touring the Galápagos. Our goal would be to develop a "no fuss" Galápagos budget travel guide. We'd spend some time in Quito, Ecuador before flying out to the islands.
Both of us have enjoyed touring Route 66 and we'd like to continue the route through to California. Additionally, we'd like to experience Ernest Hemingway's version of the Florida Keys.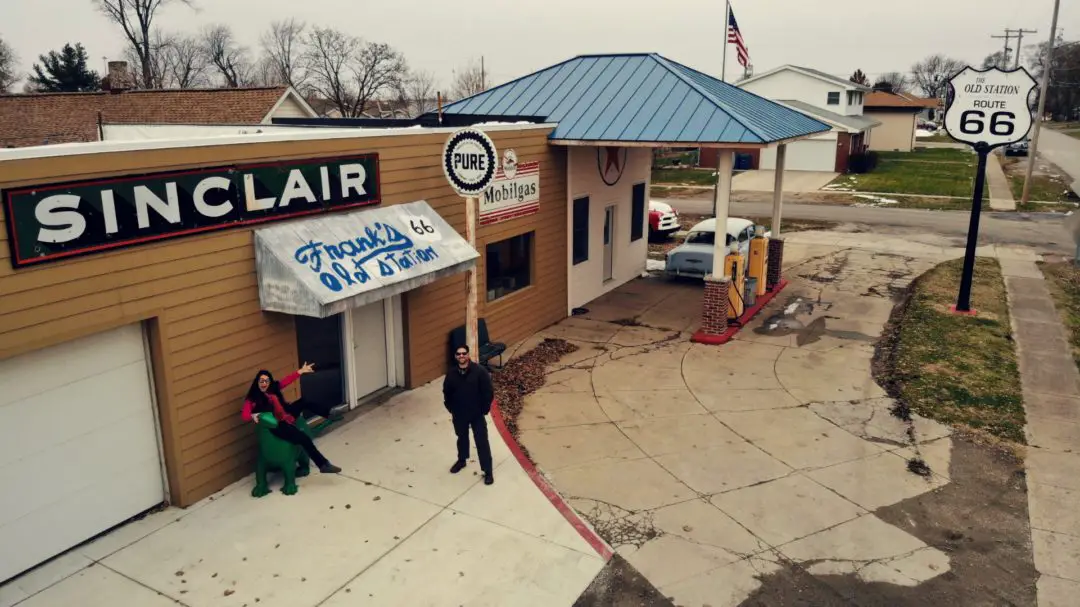 From a business perspective, we'd love to hunker down for a few months to catch up on article writing. We have pages and pages of blog posts that we are dying to catch up on. For example, all Audrey wants to do is write about Zakopane and Harry would love to share more about visiting The Wolf's Lair.
---
2018 Summary
Harry and I agree that 2017 was probably one of our best travel years, so it was hard not to compare it to 2018. This year was less busy and according to Audrey, "less adventurous." We traveled much slower than usual. However, on a positive note, this slower pace granted us the opportunity to partner with many small business owners and collaborate with many fabulous tourism boards. What will 2019 have in store for us? Only time will tell.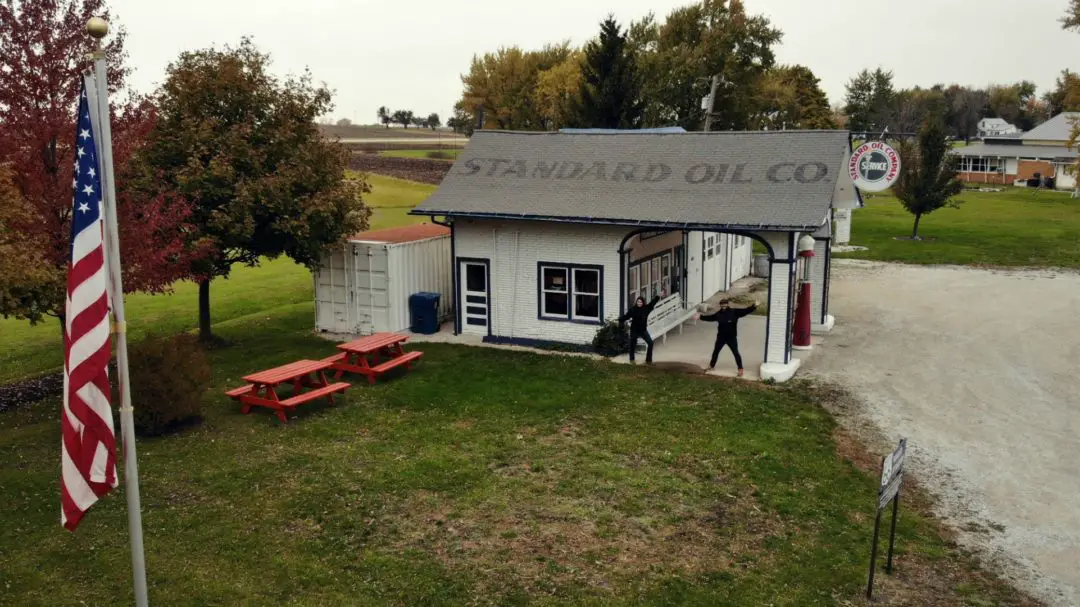 ---
Countries Visited in 2018
United States, Scotland, Latvia, Lithuania, Belarus, Finland, Russia, Estonia, Croatia, Poland, Scotland, United States
Six New Passport Stamps: Latvia, Lithuania, Belarus, Finland, Russia, Estonia
Continents Visited in 2018
Europe and North America
Current Country Count
68
Did you like our take on how to write a year-end review? Please let us know what you think in the comments section.