Considering a stay at the Loch Melfort Hotel?  When visiting Scotland, travelers often hope to surround themselves with everything that is quintessentially Scottish⁠—like wild landscapes and lochs, music and pints, and historic castles and ancient sites. Loch Melfort Hotel, situated in the Heart of Argyll, serves as the perfect gateway to exploring Scotland's adventure coast.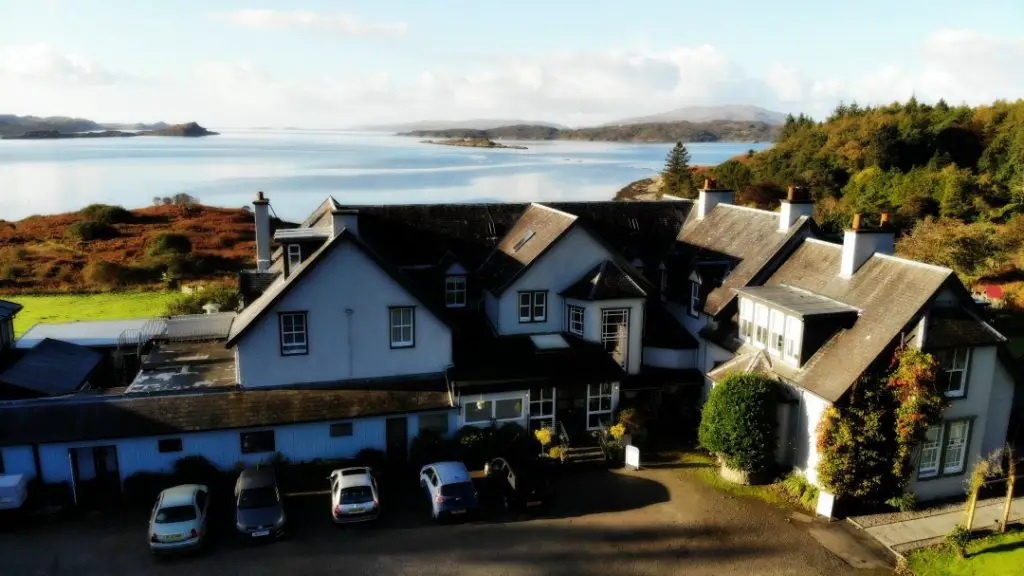 This charming country inn sits on 17 green acres with the wild shores of Loch Melfort as its backdrop. Guests come to enjoy a peaceful retreat or to experience one of their organized holiday breaks.
Wildlife breaks at Loch Melfort are popular during the summer months when whales, puffins, basking sharks, and dolphins are found around the coastal waters.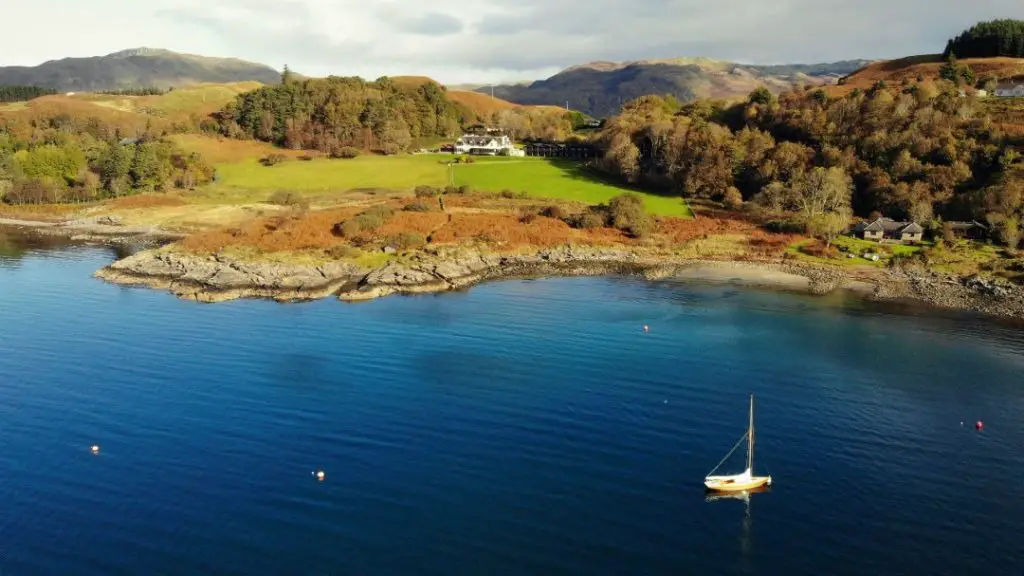 From the hotel, a short path leads to the 100-year-old Arduaine Gardens located steps from the property.  The serene garden offers a natural, colorful respite from the frequent Scottish winds, rain, and cloudy weather.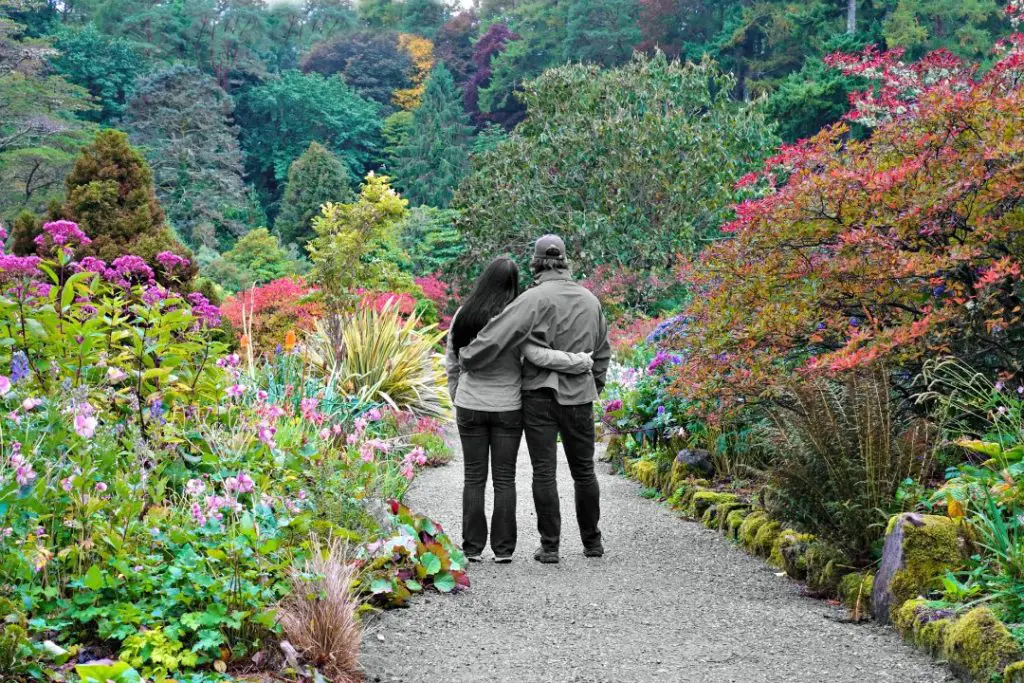 You will come across wooden boxes containing "Garden Notes" scattered throughout the grounds, leading visitors on a delightful scavenger hunt to learn more about the exotic plants, flowers, and surrounding landscapes.  Guests of Loch Melfort are free to access these neighboring grounds.
Many agree that the Arduaine Gardens are a highlight of their stay.
Ancient Sites and Historic Castles Around Loch Melfort
Loch Melfort's location serves as a gateway for exploring the historic Heart of Argyll. In fact, in less than 30 minutes, travelers can visit some of the most significant ancient sites and historic castles on this side of Scotland.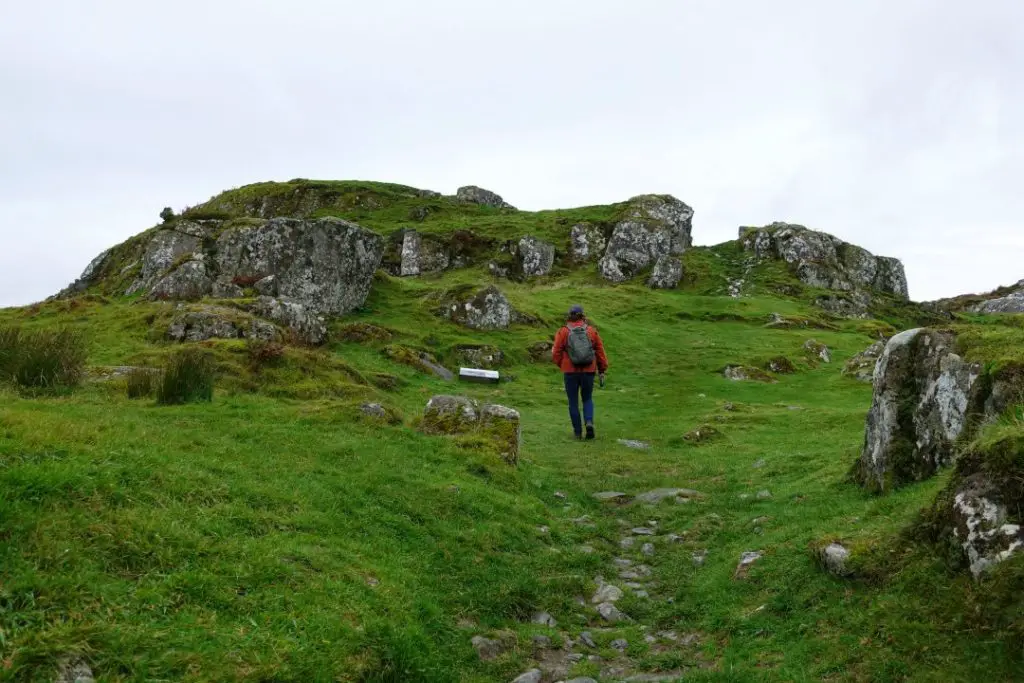 Kilmartin Glen is considered Britain's richest archaeological landscape with over 800 monuments scattered across the region. There are burial cairns, ancient rock carvings, henges, and mysterious standing stones. Some of these ancient monuments are believed to have been constructed about 4,000 to 5,000 years ago.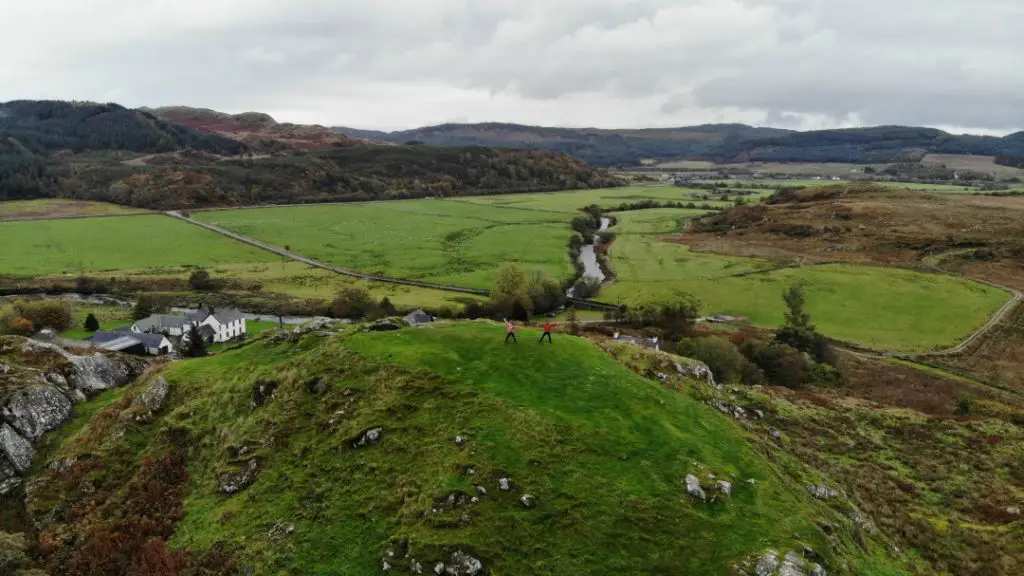 Carnasserie Castle is a fantastic historic site to explore. The well-preserved ruins make it easy to imagine what the original castle looked like. The first book ever printed in Gaelic was printed here.
You can visit the Kilmartin Museum to learn more, but each site is marked with excellent signage to explore the sites independently. There are no fees to explore the ancient sites or the Carnasserie Castle.
Music Nights and Pints at Loch Melfort
Music plays such a significant role in the essence and spirit of Scottish history and culture. Friday Music Nights at Loch Melfort is a treat for any visitor. Grab a pint to laugh and sing along with the talented Argyll locals who keep the tradition of Scottish music and ballads alive.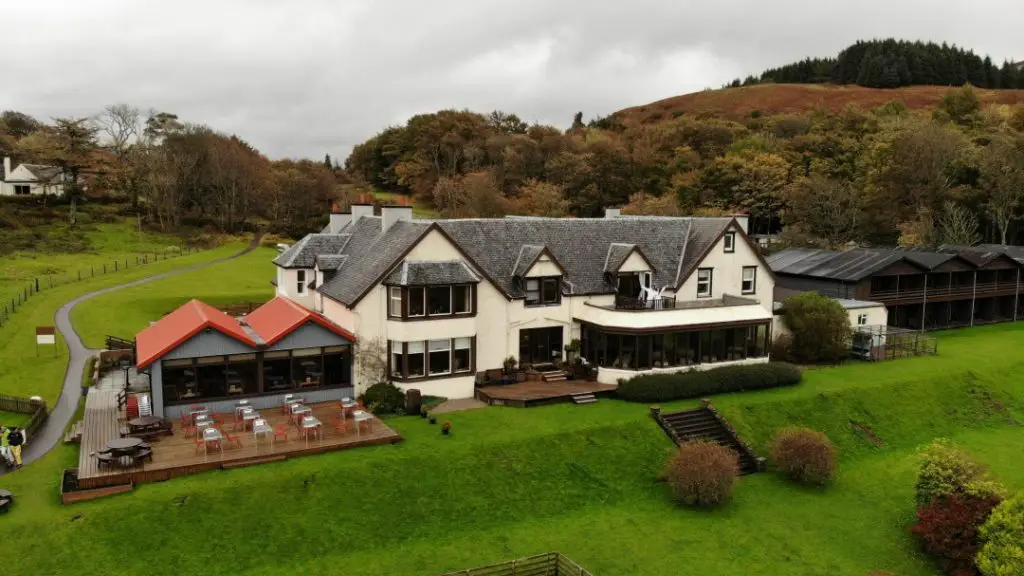 Loch Melfort also offers the opportunity to celebrate Hogmanay, a Scottish word for the last day of the year.  Of course, the New Year's Eve party will feature a live band of local musicians celebrating with traditional Scottish music and shots of whisky. Music nights occur on the 1st and 3rd Friday of each month at 9:30 p.m., during the Bistro's opening months from mid-March through mid-October.
Let Loch Melfort Inspire Your Next Holiday
Loch Melfort Wildlife Break
If wildlife often drives your travel itinerary then you'll be at this region's amazing wildlife experiences. Scotland may not be the first destination that comes to mind when considering conservation and wildlife vacations, but from April through October the Argyll coast comes alive with marine animals.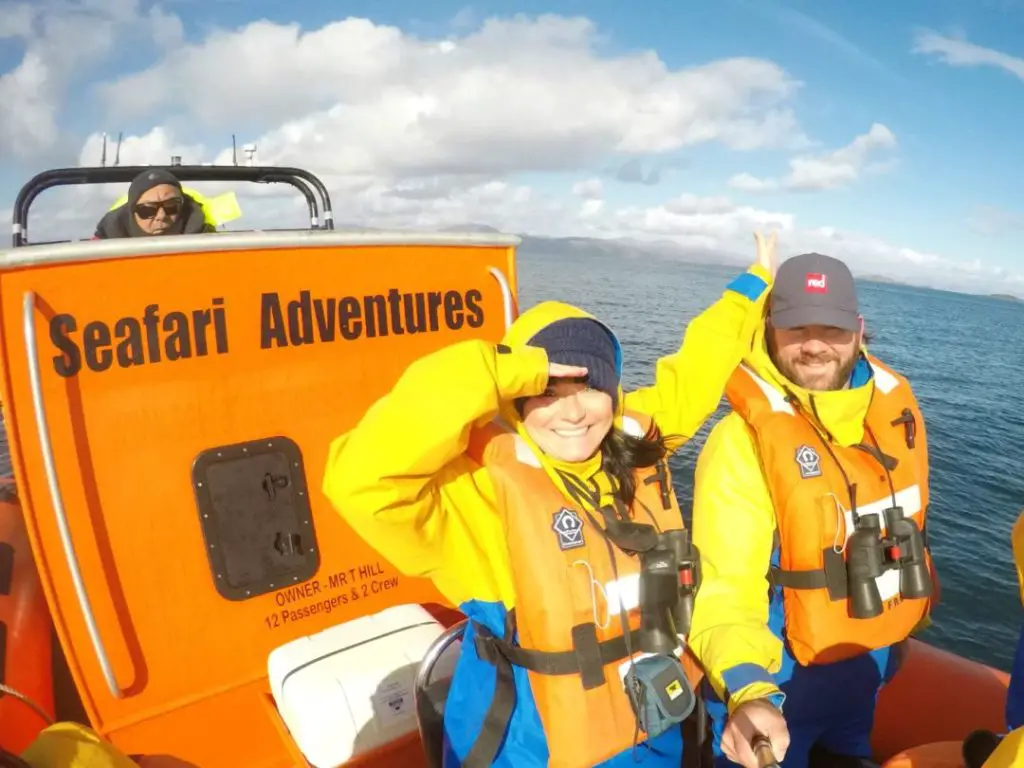 The wildlife break includes a "sea safari." Wildlife enthusiasts explore on an open-air, high-speed inflatable boat looking for whales, basking sharks, dolphins, and seasonal birds like puffins.
Other more frequently sighted species include red deer, seals, otters, goats, guillemots, and sea eagles. Most tours include a stop at the Gulf of Corryvreckan, home of the World's Third Largest Whirlpool which is a miraculous sight when the tides are just right.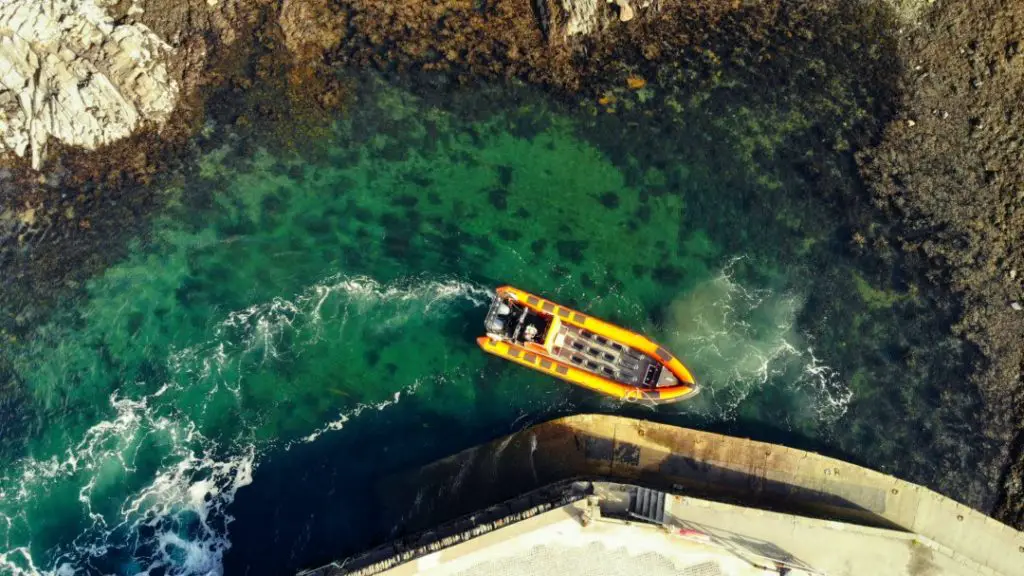 Animal lovers will enjoy viewing wildlife right from the Loch Melfort property. Highland cows graze happily in the grassy field in front of the loch.
At dusk, consider grabbing a pint or a glass of wine to enjoy the sunset and watch the hundreds of rabbits come out to hop around the grounds. Explore the shore to catch glimpses of herons, seagulls, and cranes.
What Are Scotland's Big Five?
Chances are if you're a wildlife lover, you've heard of the Big Five. The Big Five is a term used to name the must-see animals in a particular wildlife region worldwide. For example, in Africa, the Big Five are considered buffalo, elephant, lion, rhino, and leopard.
As a significant wildlife region, Scotland also celebrates its very own Big Five. During your wildlife break, be on the lookout for the Scotland Big Five: the golden eagle, red deer, red squirrel, common seal, and European otter.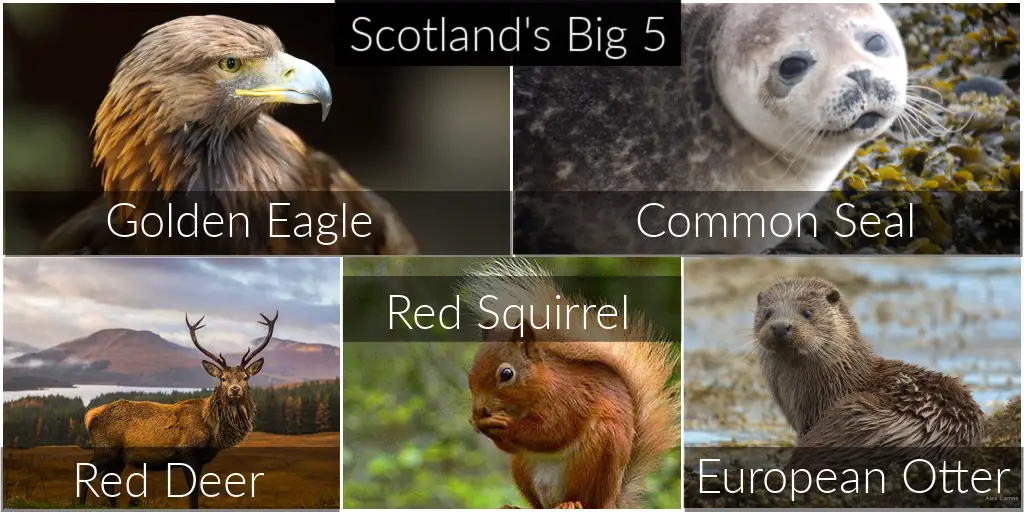 Gastronomy at Loch Melfort
Start the day with a freshly prepared Scottish breakfast while admiring the gorgeous views of Loch Melfort. We found ourselves lingering in the dining room, ordering extra coffee, just to savor the views through the large picture windows.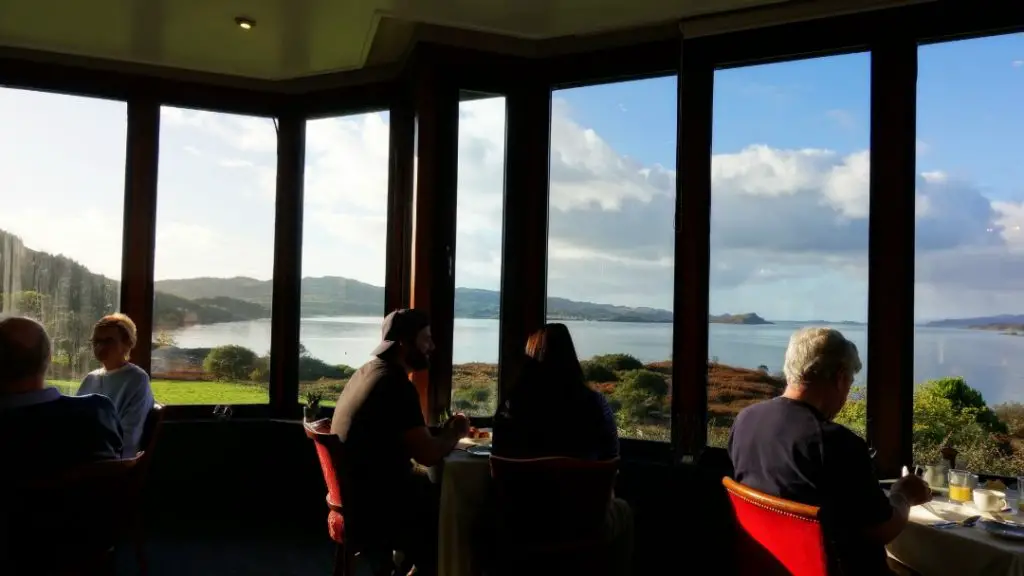 With miles and miles of coastline, it should be no surprise that this region is known for its seafood. During the day, guests may consider a day trip to the nearby city of Oban, Scotland's seafood capital.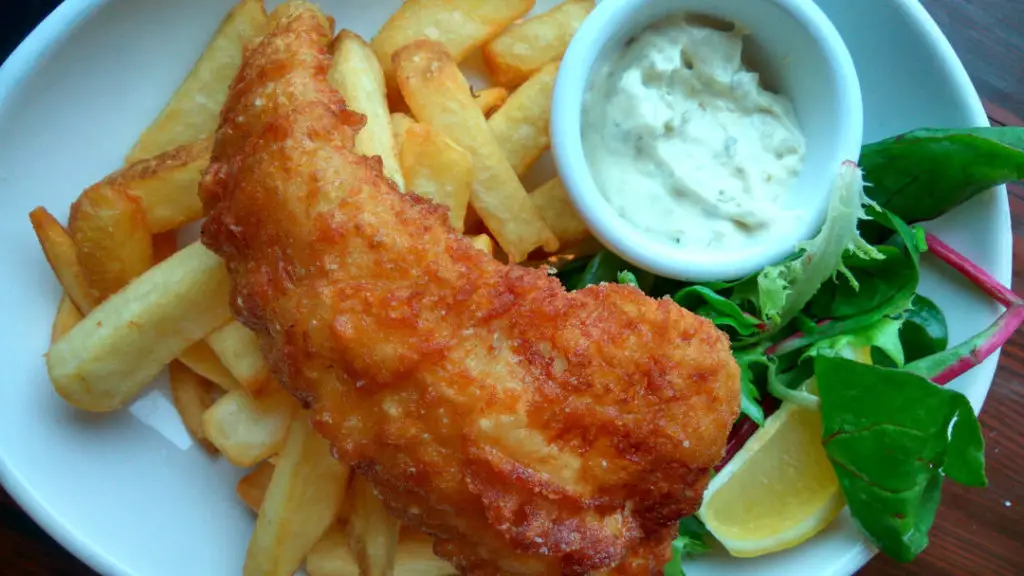 Options For Lunch
This is an excellent option for lunch because there's a wide range of foodie experiences including seaside shacks featuring the freshest sea-to-table seafood, local fish and chip shops, pub-grub, or award-winning restaurants. Interestingly enough, the town of Oban was built around the famous Oban Distillery which was established before the city in 1794.
The evenings are when Loch Melfort shows off its culinary flair. Guests commence the night in the cozy parlor to relax next to the fireplace. Here the menu is discussed and selected over a light appetizer and pre-dinner drinks.
Guests have two on-site dining options to choose from: the main restaurant or the bistro. The restaurant features a more elegant dining experience with a seasonal menu featuring fresh seafood and local meats such as wild boar, Argyll lamb and beef, and pheasant. The bistro offers a more relaxed menu with traditional pub food with a strong concentration of fresh seafood dishes. From the photos above, it's easy to see that either option will leave you completely satisfied.
We participated in Loch Melfort's three-night Wildlife Break during our week-long holiday exploring the very best of the Argyll region. Inspired to visit this part of Scotland?