We had to figure out how to fix a scratched lens on our 360° camera after we accidentally dropped the camera while traveling. However, the technique below will work for almost any material used on all cameras, video recorders, glasses, etc. As budget travelers, one of the most stressful experiences that can happen to us is having one of our electronics break or get damaged.
Scratched Lens on Our 360° Camera
While in Riga, Latvia we had a terrible mishap when our Samsung Gear 360° camera fell on a cobblestone street, putting a deep scratch on the lens. At that moment, those European cobblestone streets weren't so dreamy anymore.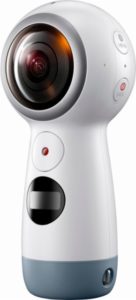 While researching, we learned that the first model of the Samsung Gear 360 has the capability of lens replacement. However, the second model from 2017 was not constructed this way. If your lens becomes scratched, you only have two choices: 1) try to repair it or 2) buy a brand new camera.
What You Can Do to Fix Scratched Lens
Thankfully, we were currently in the biggest city in the Baltic region with a huge hardware store. We went to the automotive section and found a rubbing compound that is used to remove scratches off of the exterior of the body of a car. The compound has a very fine abrasive which may be able to remove, or at the very least, minimize the scratch to the unsuspecting eye.
How to Fix Scratched Lens on a 360° Camera
No one wants to have a scratch on their camera lens, even if it's minor. Follow the three steps below to fix a scratched lens.
1. Purchase a Reputable Automotive Scratch Remover
The store we visited in Latvia only had one option, so of course, we had to purchase it.  Nigrin was the only option for us, and it worked! Other recommended brands include Meguiar's, Scratch Out, and Mothers. Deep scratches may need Turtle Wax Rubbing Compound.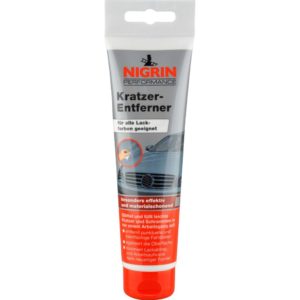 2. Rub Scratch Away
Place a small drop of the recommended scratch remover on a damp soft cloth or your fingertip and rub back and forth until the scratch is virtually nonexistent. I needed to rub the lens for between 3-4 hours to eliminate a very deep scratch. Remove the excess scratch remover with a clean damp cloth.
3. Polish the Lens
At the end of the process take a cheap toothpaste (like the basic Colgate or Crest) and rub the lens for a few minutes to add a polishing touch.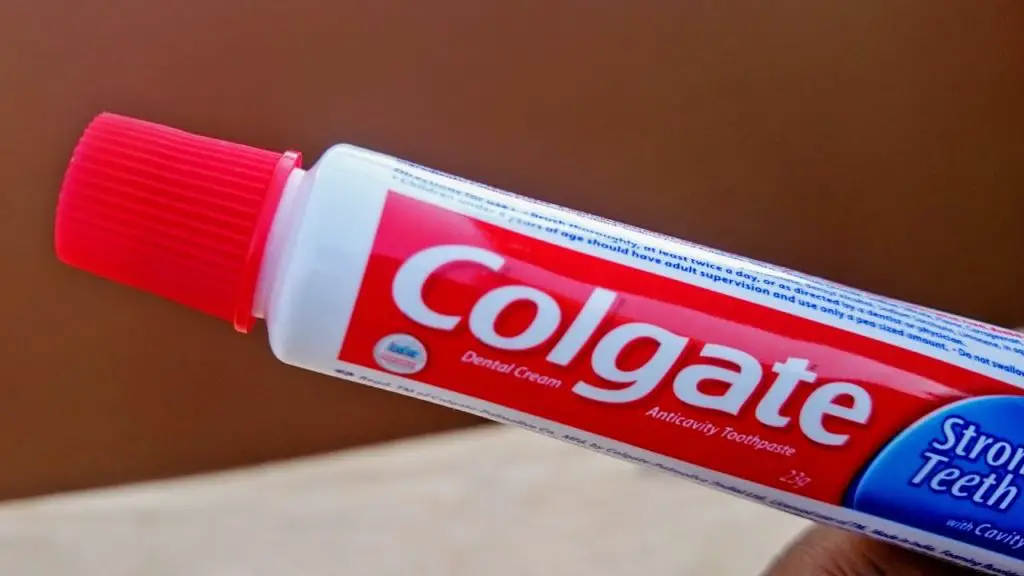 Few Important Things to Remember.
If the scratch is deep, it may take numerous applications and possibly hours of rubbing to get the damage to become unnoticeable in the recorded video or picture.
You may notice a halo emerging around the damaged area where you've rubbed it. This will be unnoticeable in your video footage after you're done.
Use toothpaste and a soft cloth as a final polishing agent.
After following these steps, we were able to get our lens to a point where the damage was undetectable in our 360 videos. Good luck!
Best Replacement 360 Cameras
If the scratch is irreparable, you may have no other choice but to replace the camera. Below are the six best 360 cameras currently on the market, sorted from most expensive to least.
Have any questions about repairing your 360 camera? Feel free to ask us in the comments section below. We'll try to help.
---
We
Need

Your Help

Did you find this article useful? If so, bookmark it and when you're planning your next vacation click this link to make a hotel reservation and click this link to make a flight reservation before booking your next vacation.

You'll get the best price, we'll earn a small commission, and you'll help support future articles. Thank you!