During our travels, we ended up celebrating Easter in Lithuania. When traveling, it's sometimes hard to be away during the holidays. It is particularly difficult when friends and family share photos of joyous family gatherings or delicious homemade meals. At times, we feel left out of familiar traditions that we established during our childhoods.
Sometimes a holiday can feel just like any other day while in a new city, especially in a sterile, rented apartment. That's why when we're abroad we try to seek out places that align with our traditions to help celebrate the special day. As a Catholic country, Lithuania was a great country to celebrate Holy Easter. 
Celebrating Easter in Lithuania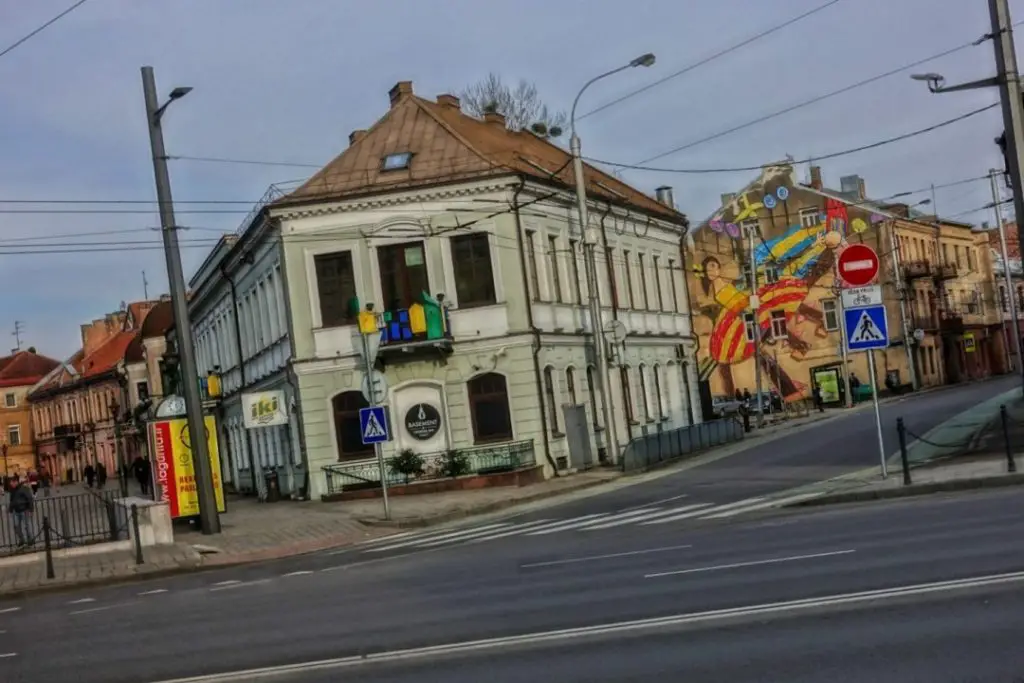 We've landed in Kaunas, Lithuania for a long Easter holiday weekend. Kaunas is the second-largest city in the country, but it still feels quite small and walkable. At first glance, Kaunas looked a bit tired and worn, but as we toured around we discovered a quirky, artsy city. Kaunas ended up being a great place to celebrate Easter.
Kaunas can be described as the city of churches. Around every bend, there's a church with a different architectural facade. Even the tourist map indicates that almost every must-see attraction is a cathedral.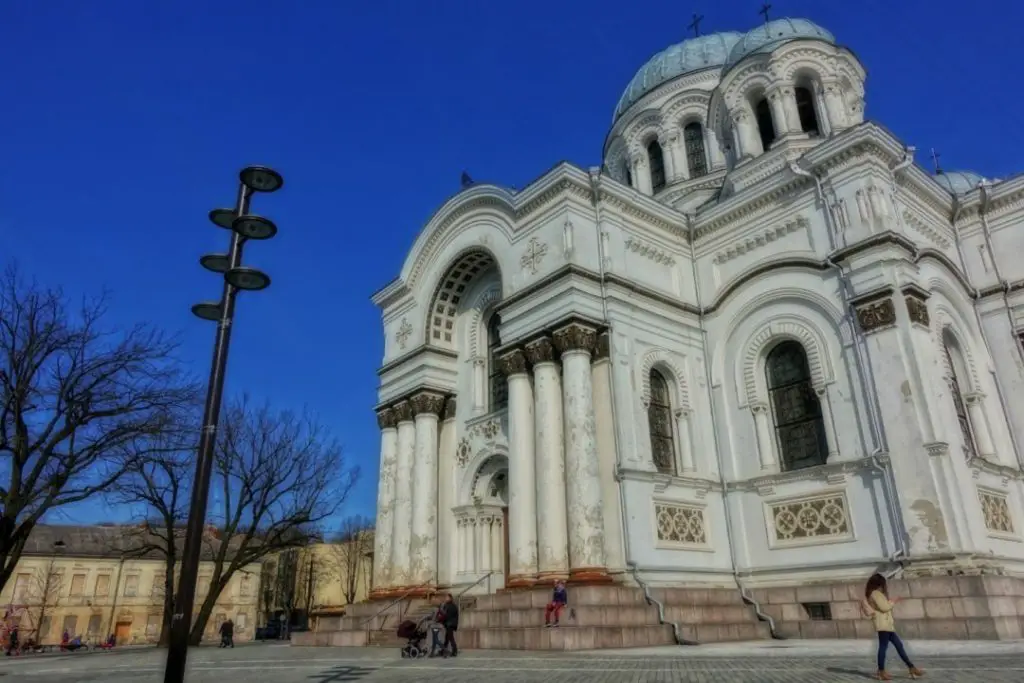 Scattered around the city, large Easter eggs decorate the streets. Like in many Eastern European cities, squares become a gathering place for kids, families, and couples looking to take a fun photo.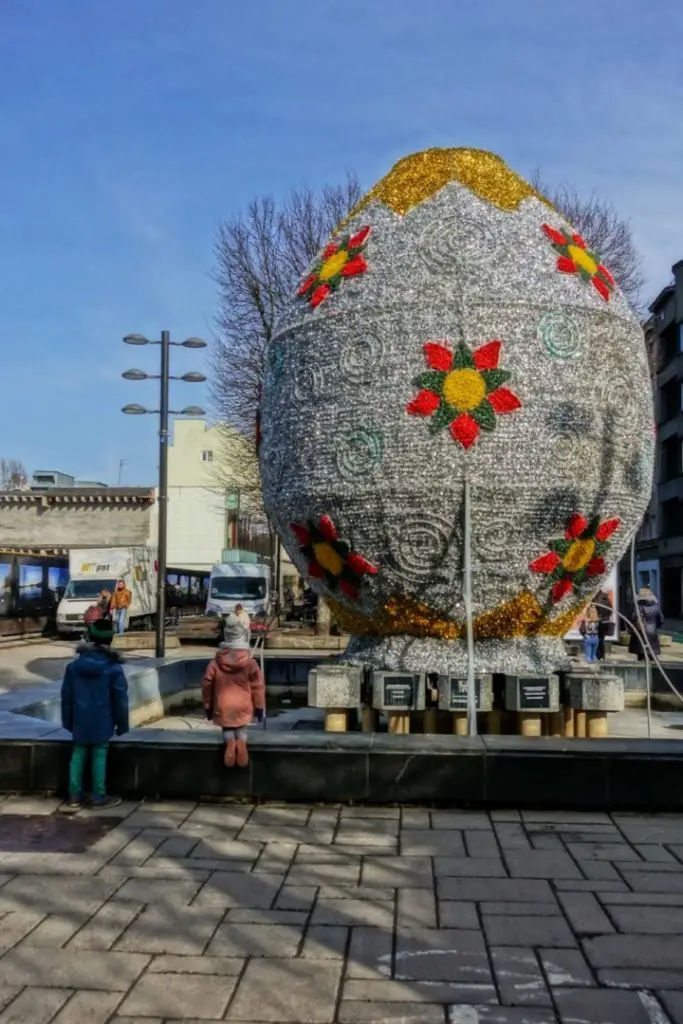 A local choir sang hymns creating a lovely ambiance in the backdrop.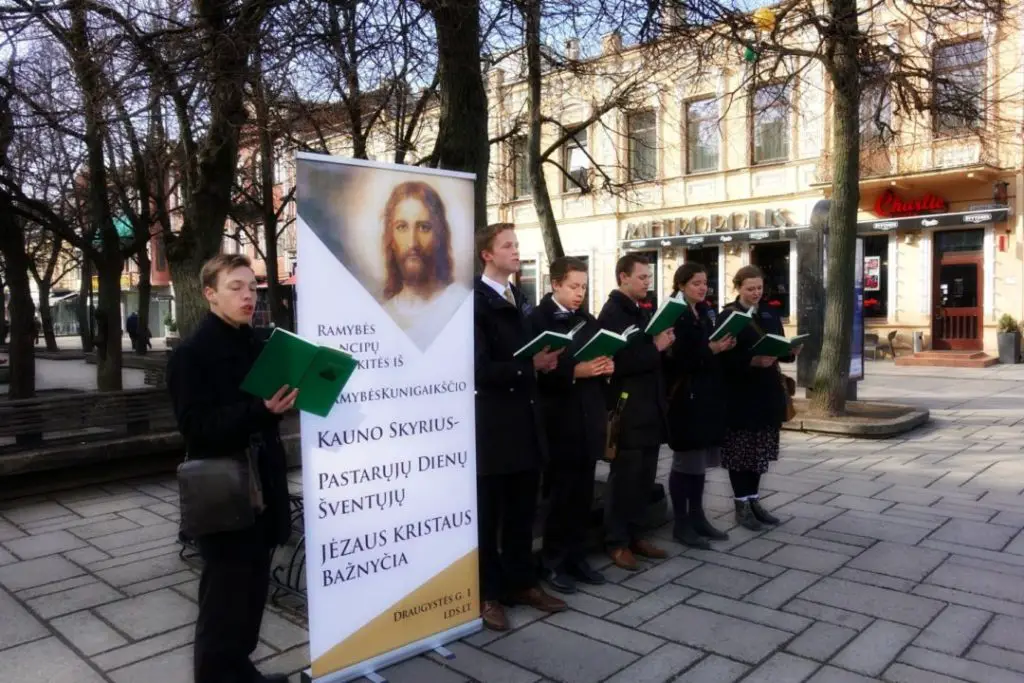 Laisvės Alėja
One of the main attractions in Kaunas is the pedestrian walkway called Laisvės Alėja. It is the longest pedestrian street in Europe at about a mile long.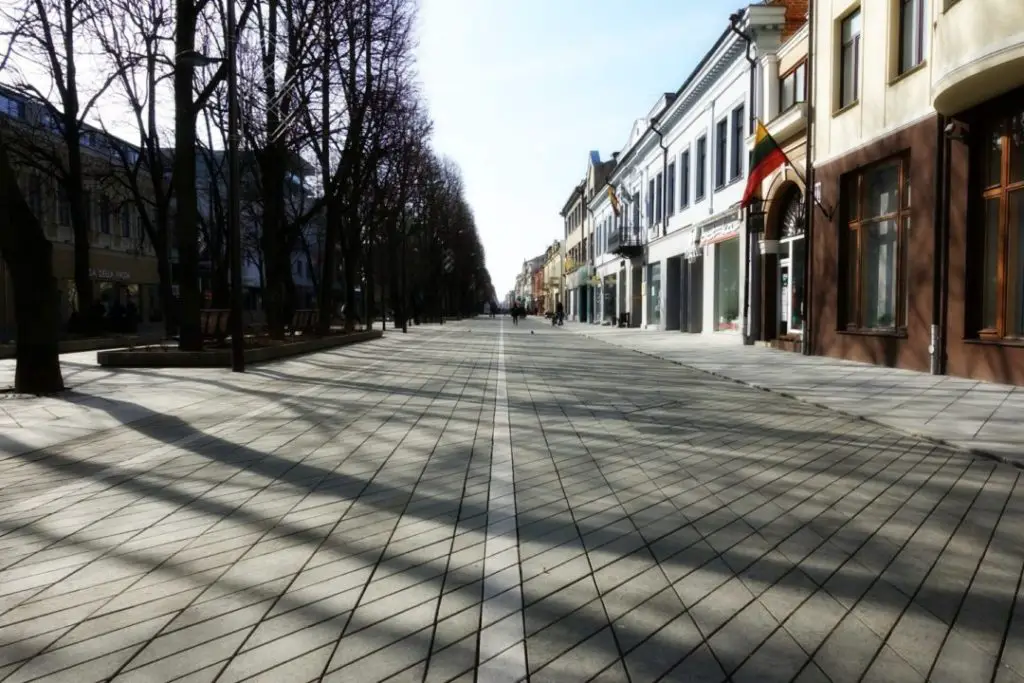 Along the way, we stopped at a local bakery for coffees and a piece of red velvet cake to share. The baker told us that is their most popular flavor. It always pays to ask the locals, "What's popular?"
Here, we people watch from a cozy window table.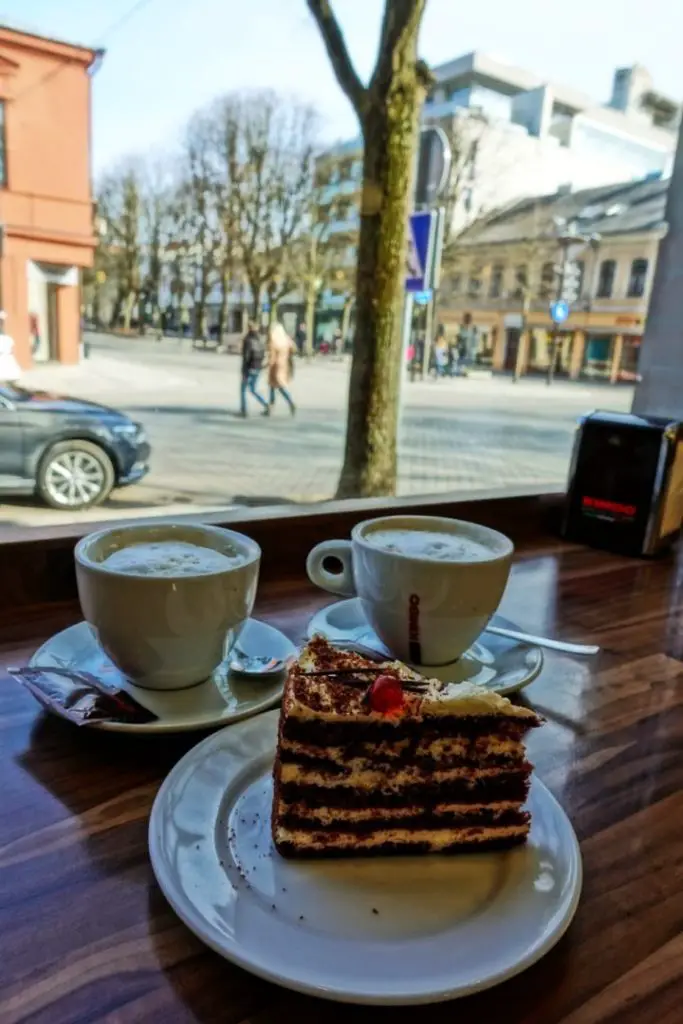 Around town, there are signs of spring. Many women have been purchasing pussy willow branches or flower bouquets to decorate their Easter tables.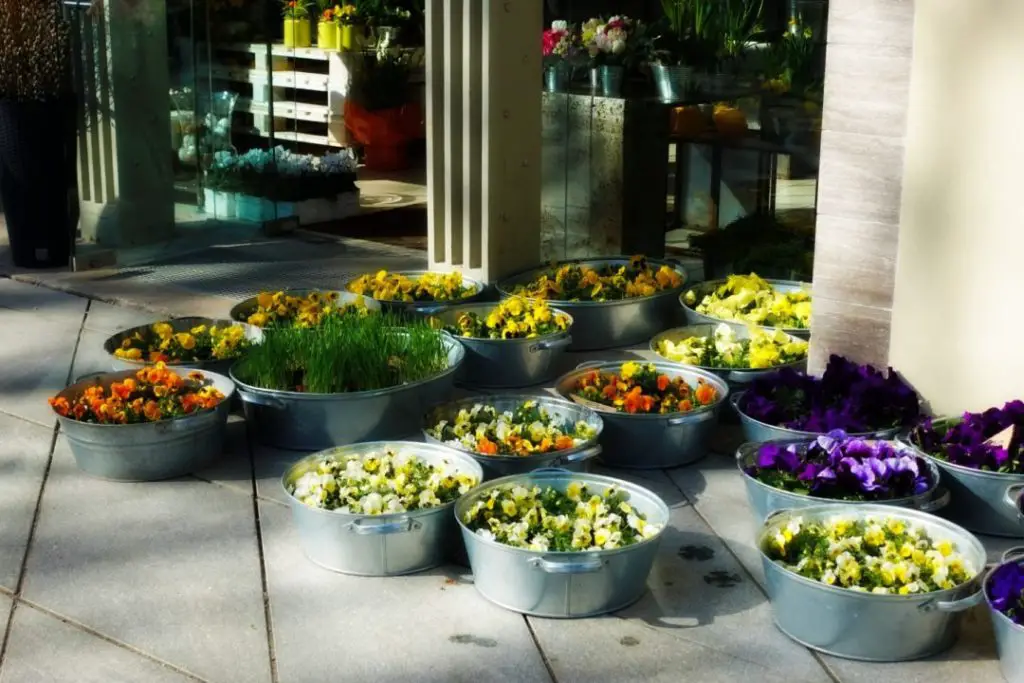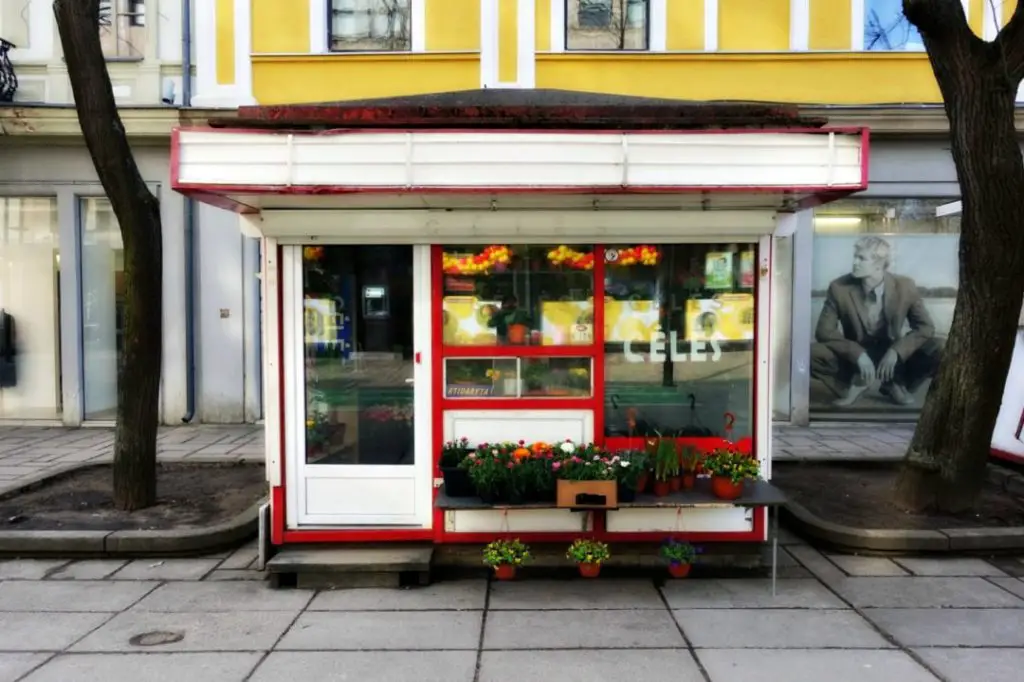 We walked along two of Lithuania's largest rivers, the Nemunas and the Neris to see the artwork that has become one of the symbols of Kaunas.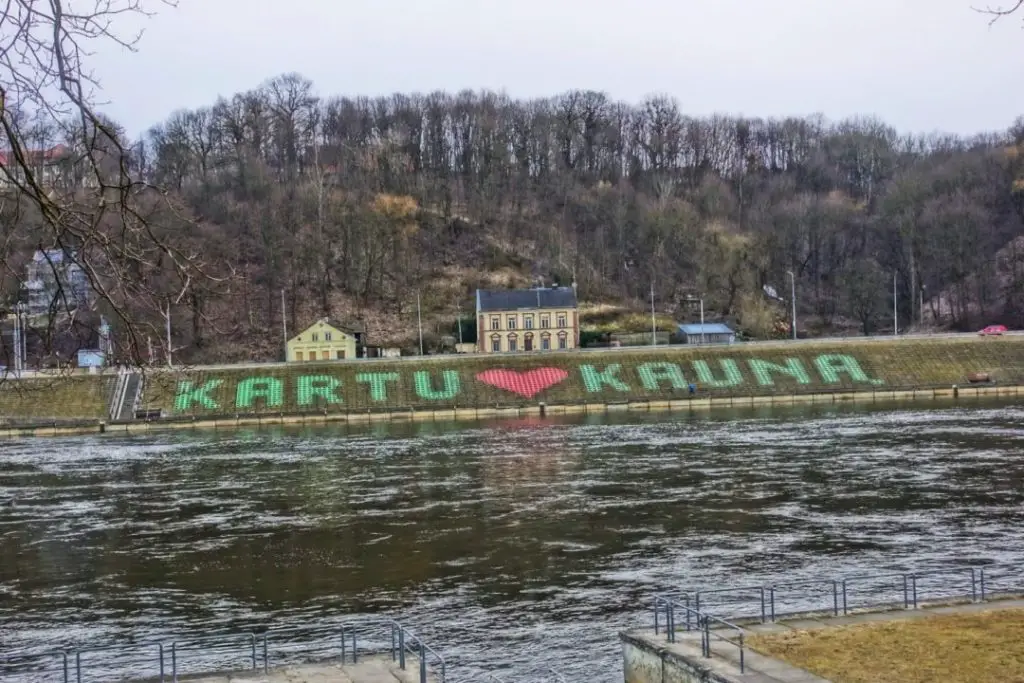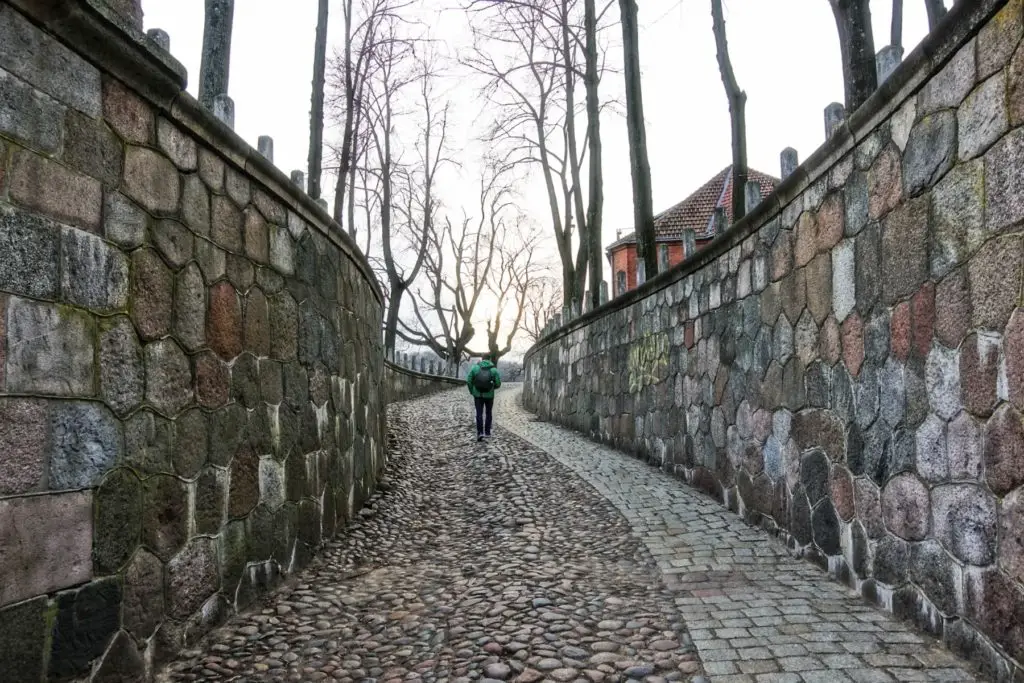 Camino Shell
As we walked, I took notice of a familiar golden shell that was inserted into the pathway. It was a Camino Shell indicating that we were on part of the route of the famous pilgrimage The Way of Saint James!
Walking a Camino has as always been on my bucket list and it seemed only fitting we came across part of the Camino Lituano on this Holy Easter Weekend. This is the Lithuanian version of St. James's Way, connecting  Lithuania to the network of pilgrim routes across Europe.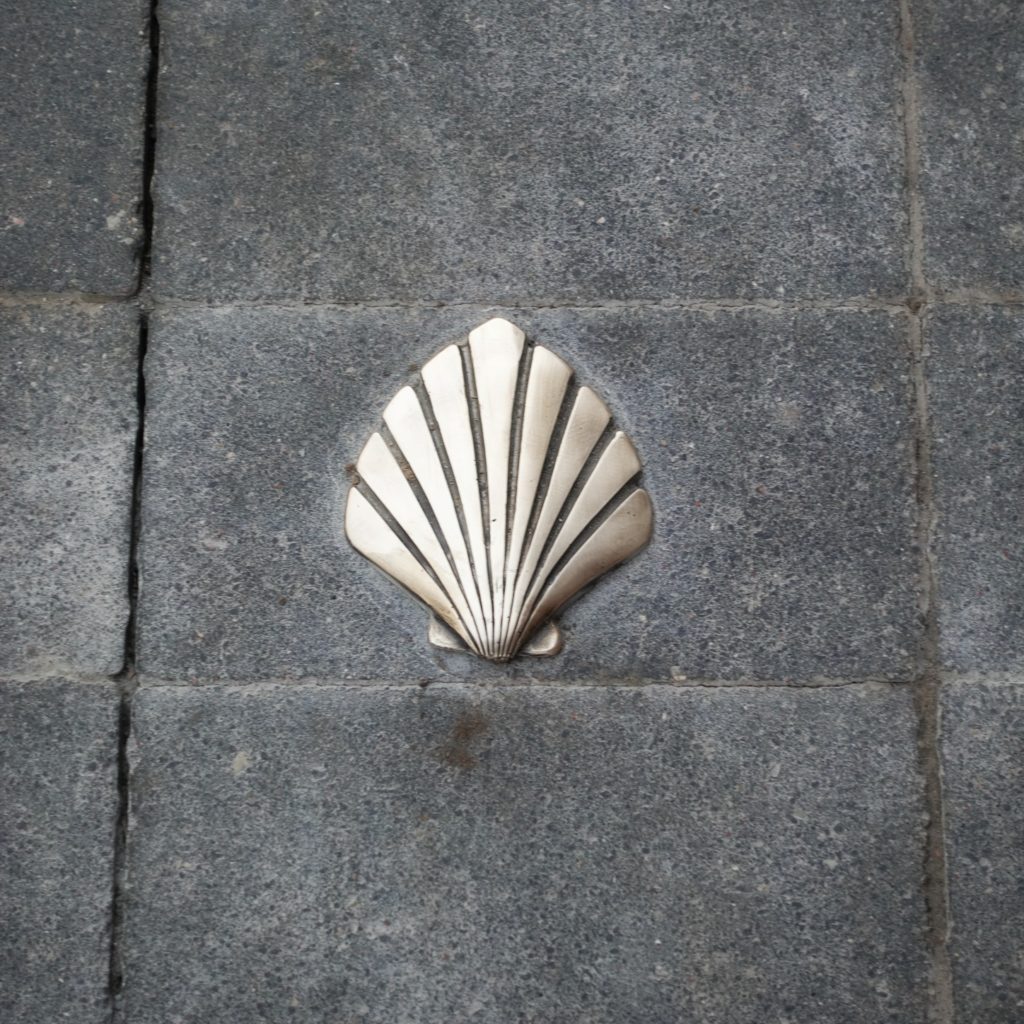 On September 6, 1993, Pope John Paul II came to Kaunas and prayed at Kaunas Cathedral Basilica. This is Lithuania's oldest, the only gothic church of basilica form in the country. On Good Friday, the city was eerily quiet until we realized that most of the locals were here celebrating mass here to honor the Holy Day.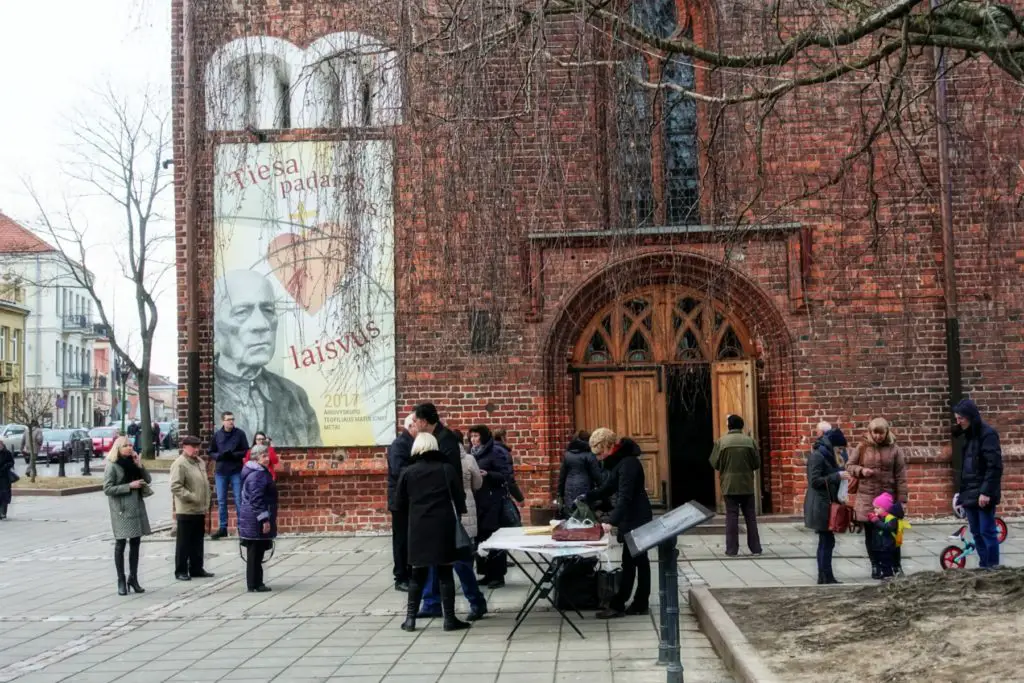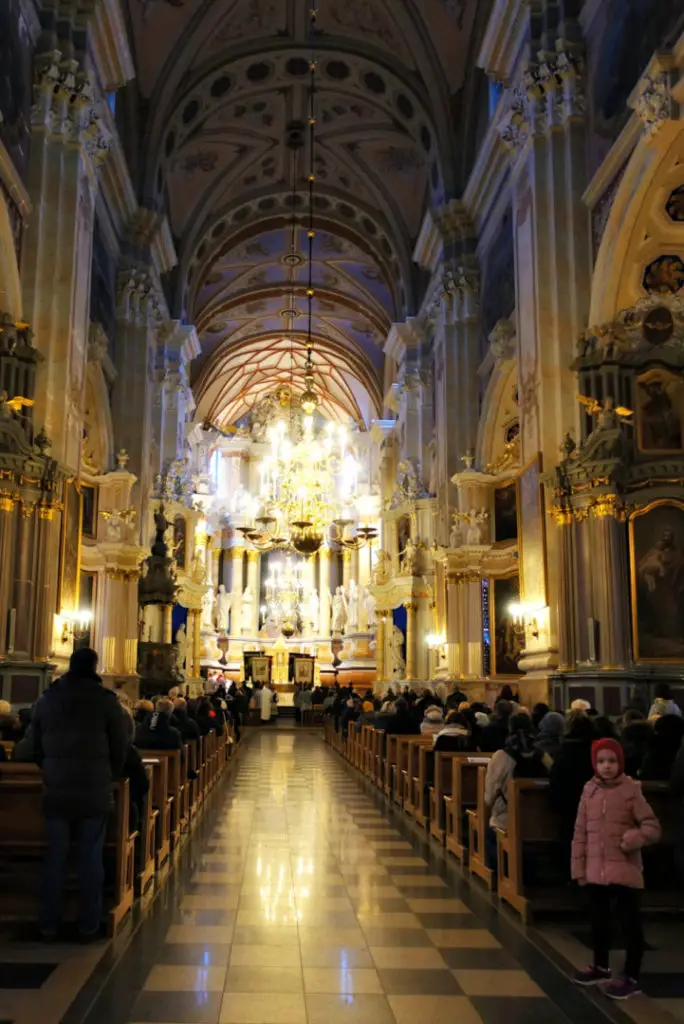 Saint John Paul II
Behind the church, there is a grand memorial that was constructed in June 2004 commemorating Pope John Paul's visit.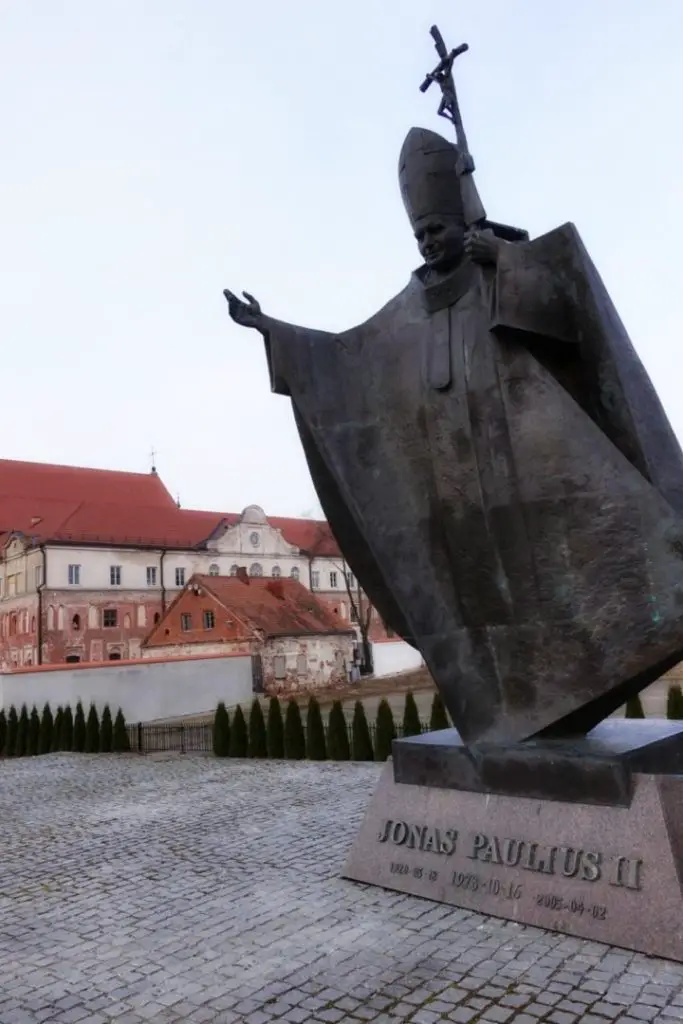 At the Kaunas Castle, we stopped to admire another glowing Easter egg. Only one-third of the original 14th-century castle exists today. The bastion is the most picturesque portion of the castle that remains. This castle is unique because it is open and accessible for anyone to enjoy the grounds and explore the ruins.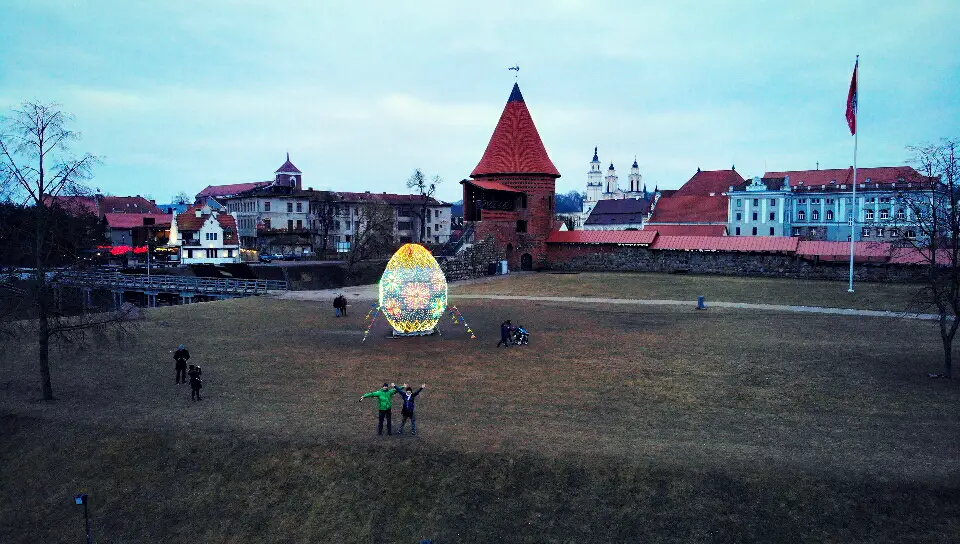 As we wrapped up the day, we took a final walk around the Old Town. Couples, teens, and friends were out headed to the bars, cafes, and the cozy waffle and ice cream shop.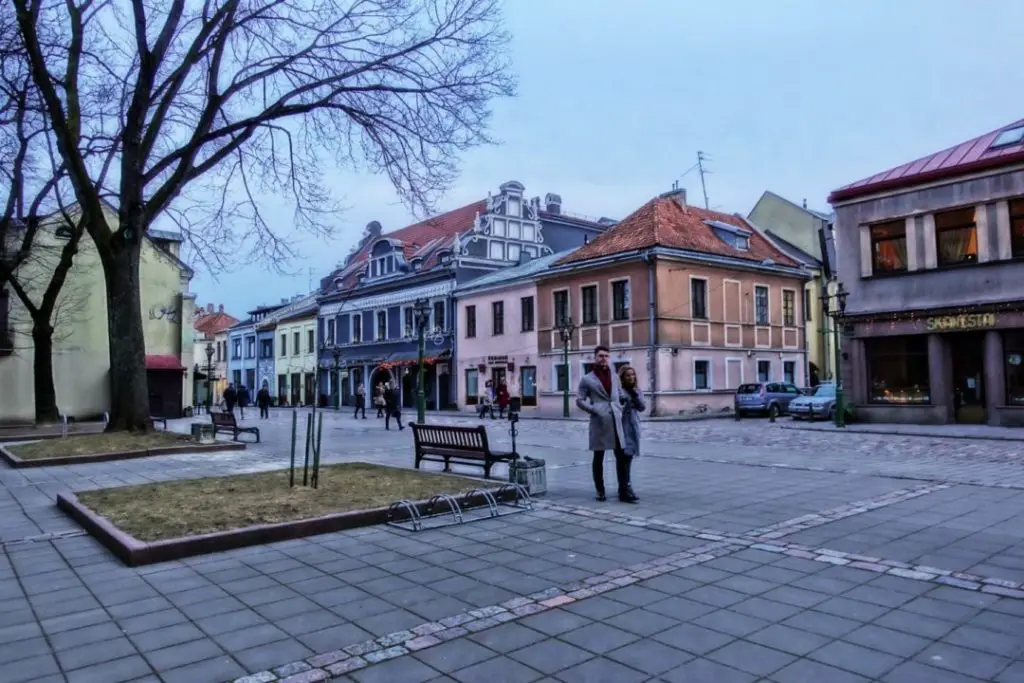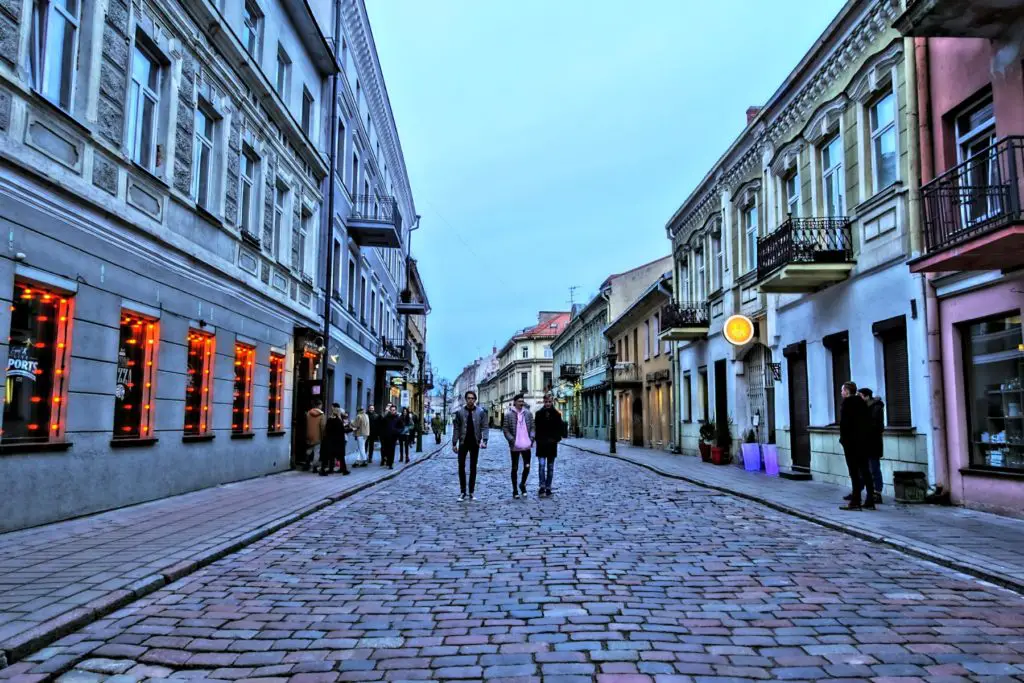 Local artisans were out selling homemade Easter goodies.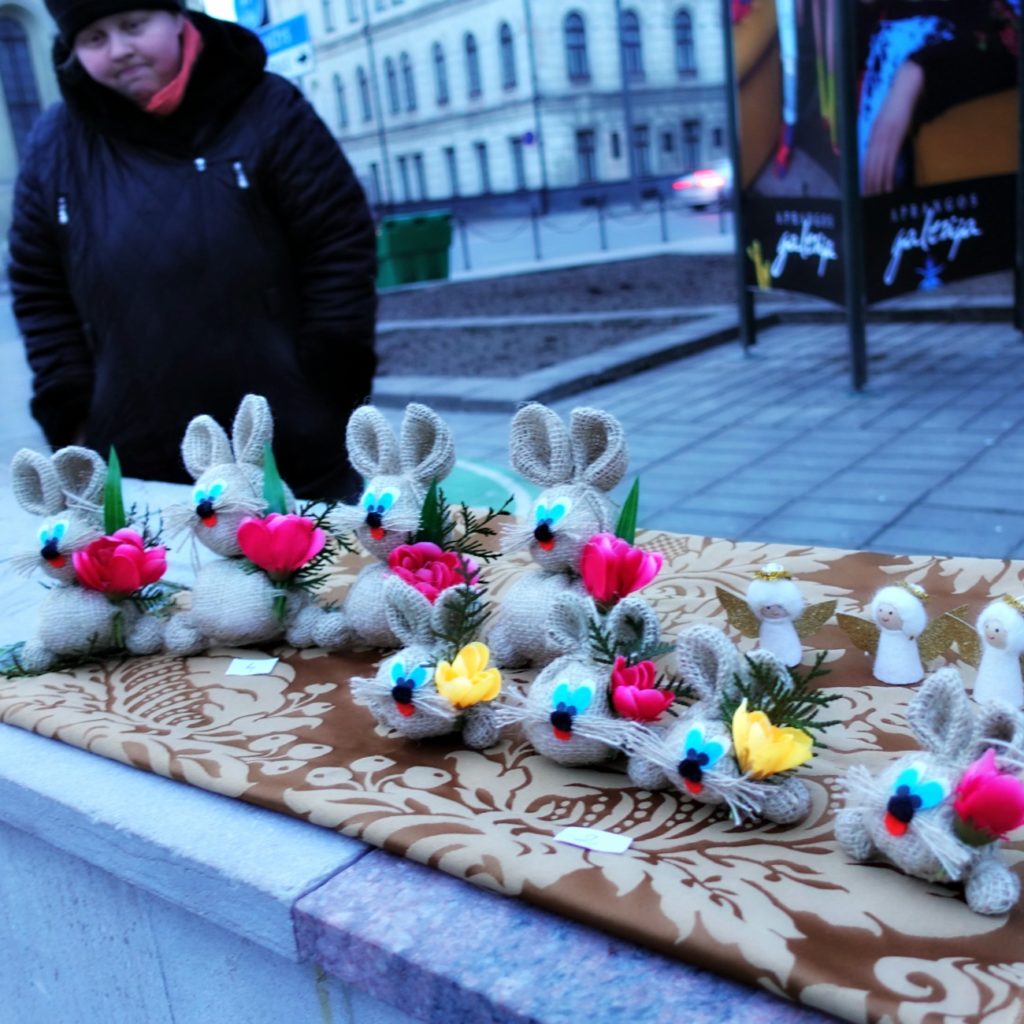 Kaunas turned out to be a great city to celebrate and to be a part of the local and cultural festivities of Easter.
Where Did We Stay?
We stayed in a newly renovated, clean, apartment with hosts that aim to please! The unit was about a 15-20 minute walk from the city center and can be reached by local bus numbers 1, 14, 15, 29, or 35 from the Žemaičiu g. bus stop. At the time, the cost was around USD 42 per night. The city is known for its abundance of rental apartments, other wonderful options include:
Budget: Lovely Apartment (city center) or Stay in Kaunas (clean apt, modern, Netflix) or Kaunas City Hotel
Mid-Range: Laisves ave. Apartments (beautiful) or Jolie Apartments (modern cozy)
Luxury: Monte Pacis (Baroque-style) or Park Inn (sauna, fitness room)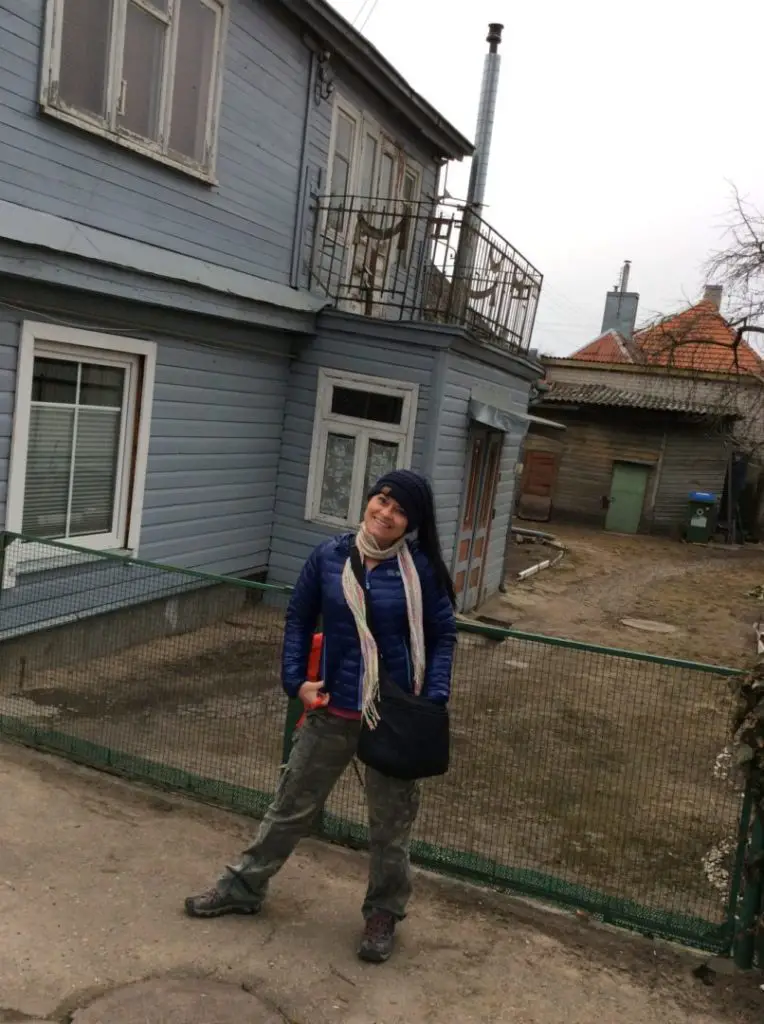 We loved our visit to Kaunas, Lithuania. Have you been there before? Please share your experience in the comments section below.