What are the best day trips from Tallinn, Estonia for nature lovers? We weren't just saying it for the cameras, Harry and I were so ready for the Estonia portion of our Baltic tour. Every time we saw a dreamy photo of Old Town Tallinn, Estonia we felt that inner spark of travel excitement again. Estonia just feels different than other European countries — it's sophisticated, earthy, and insanely clean. 
Day Trips From Tallinn Estonia for Nature Lovers
Most tourists visit Estonia during a one-day stop on a cruise ship holiday. Old Town Tallinn, Estonia can be reached by foot from the port making it the most popular destination for visitors. Travelers fall in love with a fairytale town enclosed by massive medieval walls. Daytrippers can spend the day wandering the cobblestone pathways, appreciating the architecture, sipping drinks in Tallinn Town Hall Square, or enjoying local Estonian cuisine.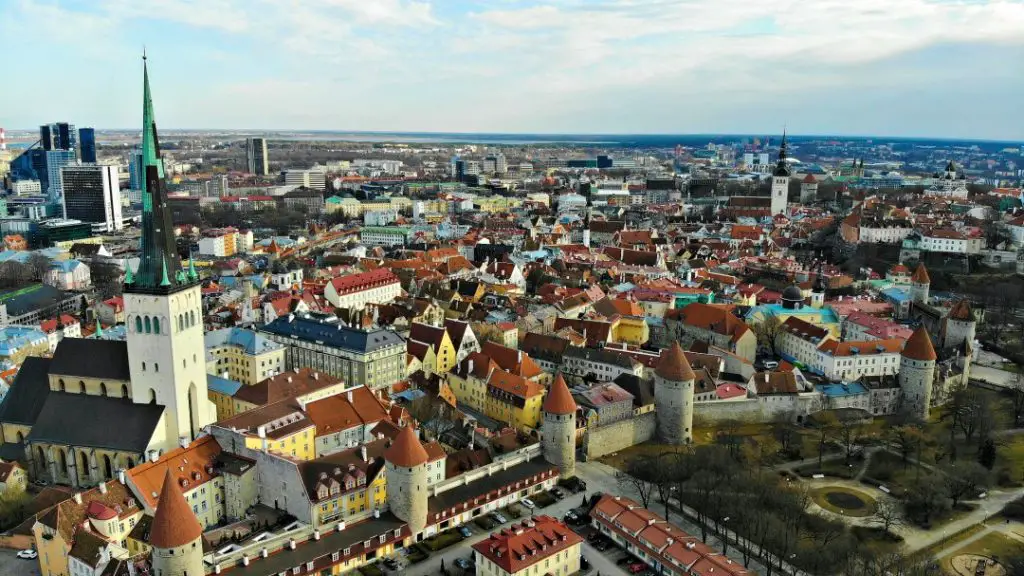 Those that gift themselves extra days to tour around Estonia will find a land of natural beauty and surreal landscapes. If you're looking to experience Estonia's wilderness, these destinations are the best day trips from Tallinn for nature lovers. 
Lahemaa National Park
Just one hour from Tallinn, Lahemaa is probably the best destination for a day trip from Tallinn. Lahemaa stretches along Estonia's northern coast and features 72,000-hectares of lush forests, clear lakes, and pristine wetlands. Hikers can enjoy quiet trails under huge, swaying pine trees. Cyclists will find nicely paved roads that make traveling from village to village fun and easy.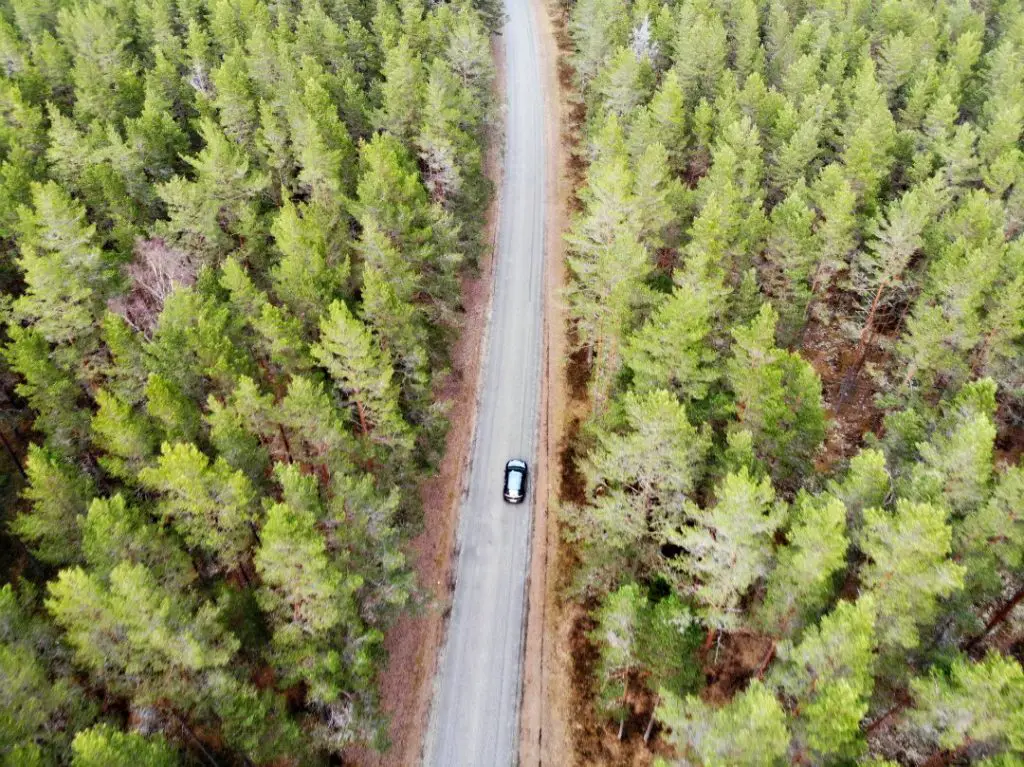 The forest is home to moose, wild boar, lynx, and brown bears, although spotting wildlife is unlikely without a knowledgeable guide. Throughout the park, there are small waterfalls and giant boulders that were created from the last Ice Age. To explore Lahemaa, we opted to drive. This made it easy to cover a lot of ground in a short amount of time. 
Türisalu Cliff
About a 35-minute drive from Tallinn, Türisalu Cliff probably offers Estonia's most dramatic scenery. The rocky cliff features a 30 meter (100 feet) sheer drop into the Baltic Sea.
Jägala Waterfall
At a height of 8 meters (26 feet), Jägala waterfall is the highest natural waterfall in Estonia. On weekends, this small park becomes a hotspot for families and friends looking for a beautiful place for a picnic, take photos, or enjoy a nature walk.
There are two ways to explore the waterfall, with one path that takes visitors to the top and another to access the bottom. In winter, the area becomes even more impressive when the Jägala River turns the waterfall into a magnificent ice display.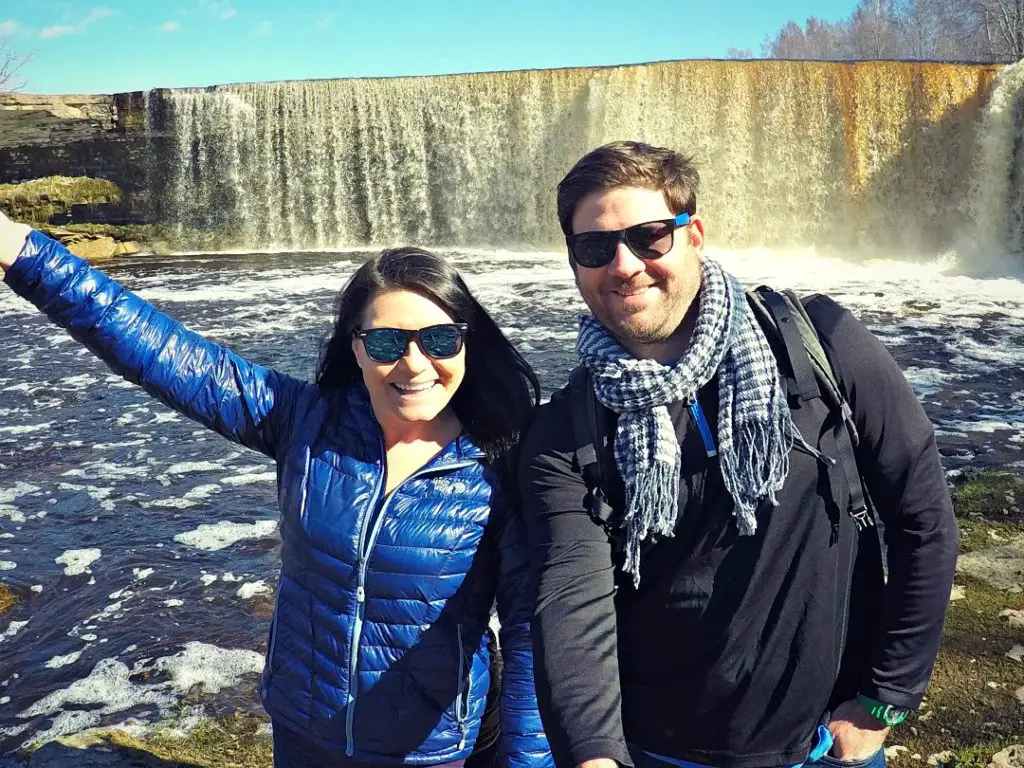 Viru Bog
Some of Estonia's most unique and celebrated landscapes are its bogs. Viru Bog is one of the most accessible bogs in the country. The overwater boardwalk is 3.5 kilometers long, but many decide to hike the full 6-kilometer loop. Also, the trail is lined with informational signs about the flora and fauna, the geological history of the area, and the characteristics of the environment.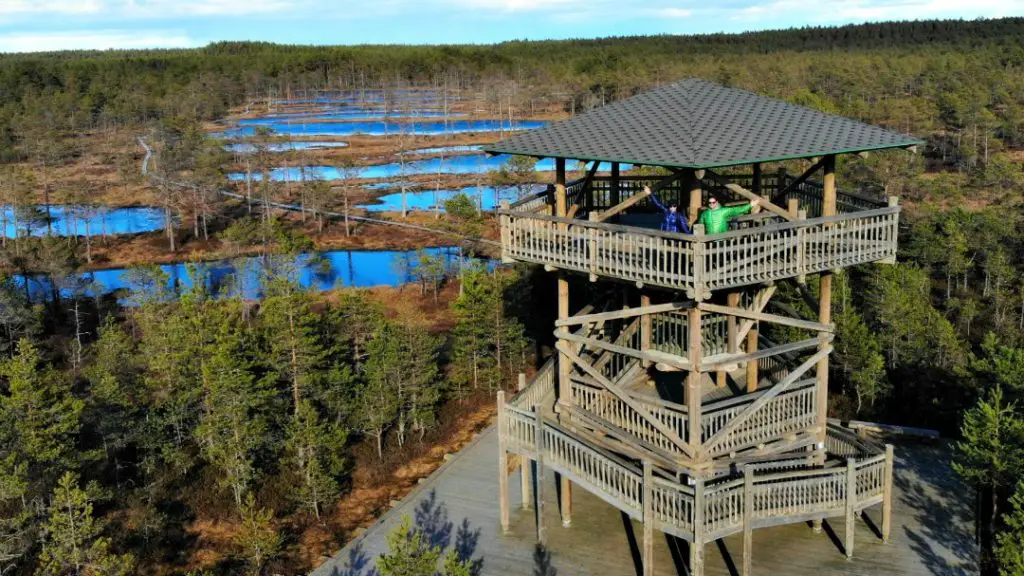 About halfway, walkers will reach a 14 meter (46 feet) observation tower. From the top, you can appreciate the sweeping panoramas and marvel at the sheer size of the landscape around you.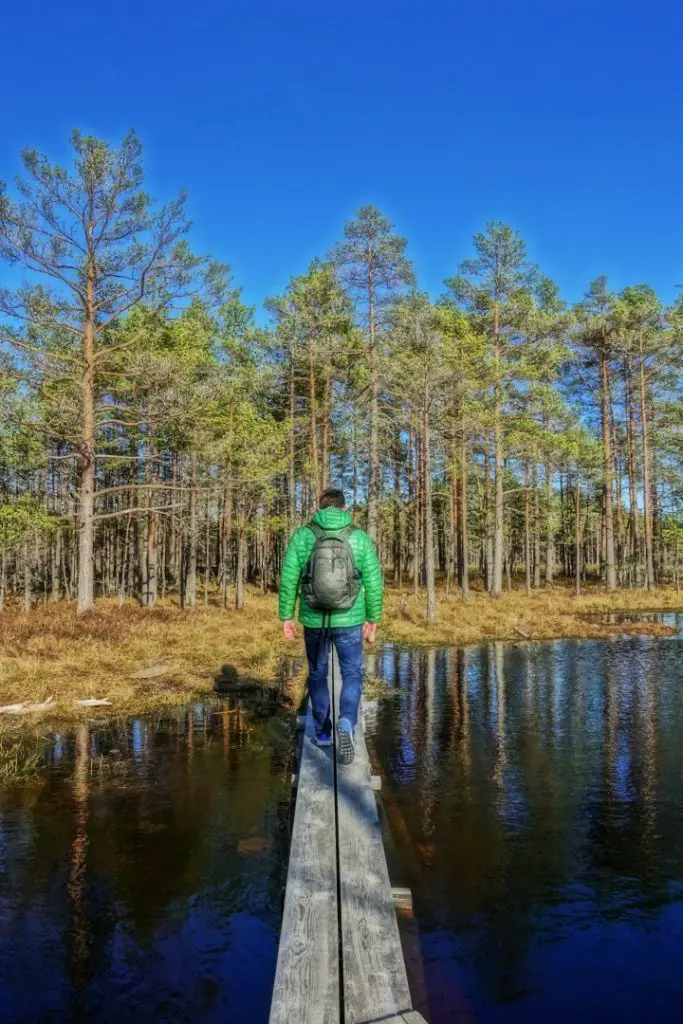 Viru Bog was Harry's favorite destination in Estonia. It's about a 40-minute drive from Tallinn and is in close proximity to Lahemaa National Park. Also, touring Viru Bog and Lahemaa National Park make for a great day trip from Tallinn. 
Interested in traveling deeper into Estonia?  Consider another day trip from Tallinn to seek out a day of adventure that even James Bond would find alluring. For example, the cities of Rummu and Ämari offer travelers the chance to feel like a secret agent in some off the beaten path experiences. Come see what's behind the barbed wire, DO NOT ENTER signs, concrete walls at the Rummu Underwater Prison.