After three years on the road, we finally headed back home to find the best places to visit in Chicago, and of course, to celebrate the holidays with our family members. Our goal was to showcase a fun, festive day exploring Chicago to inspire our friends and followers from around the globe to visit our hometown city for 24 hours in Chicago. We spent a lovely day together during the height of the Christmas season. Come check out some of Chicago's best stops on our tour of downtown.
Budget Savvy Stay at Hilton Garden Inn Chicago
We used the Hilton Garden Inn on Chicago's Magnificent Mile as our base while exploring downtown. Also, the hotel is located in an excellent location and offers very competitive prices for the neighborhood.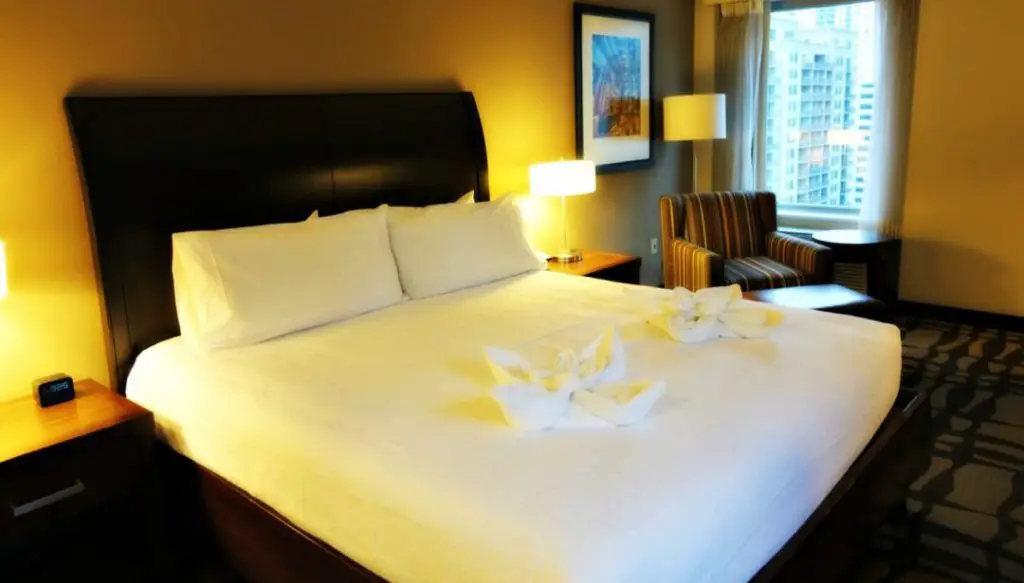 The rooms are clean, and cozy, and have stellar views of the skyline. We loved the amenities like the heated indoor pool and hot tub. Of course, the ridiculously comfortable king-size bed with its crisp, cool sheets were also heavenly.
Additionally, the in-room hospitality center includes a microwave, refrigerator, and coffeemaker. Which by the way, came in extremely handy to enjoy our leftover Giordano's pizza.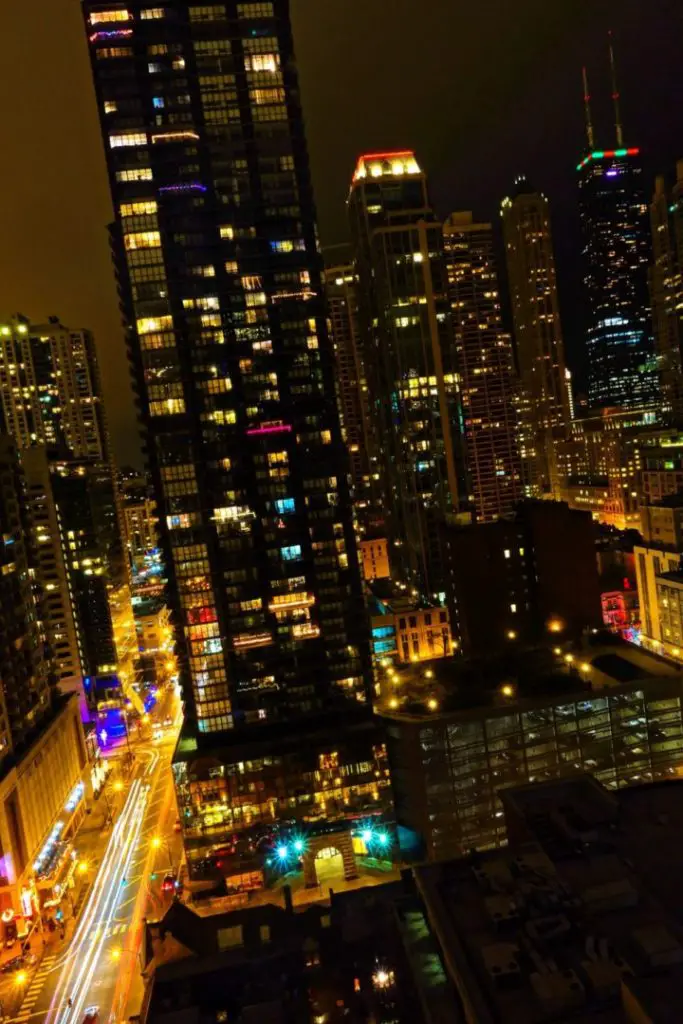 The bonus was the Keurig Machine in our room with a selection of coffee, tea, and hot chocolate with to-go cups! During our winter stay, the lobby had a coffee station with freshly baked warm pastries which were a nice added touch.
Visiting in November or December?: Don't forget to add a Chicago Trolley Holiday Lights Tour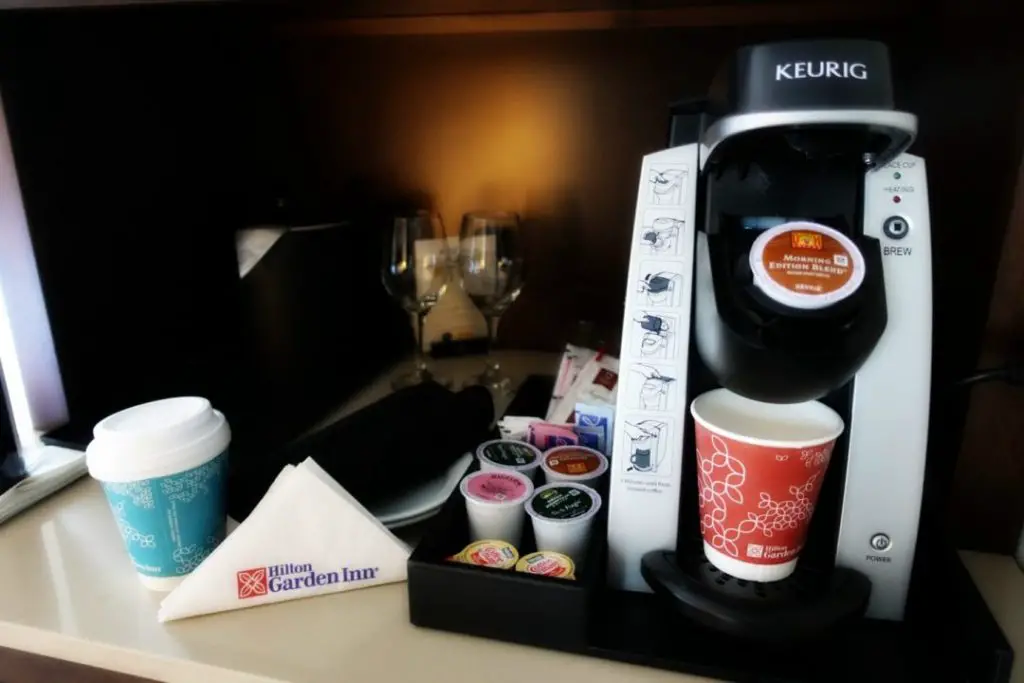 Business travelers will appreciate the workstation with free printer capabilities and in-room WiFi. The Hilton Garden Inn boasts affordable prices for this touristy River North neighborhood in downtown Chicago. Parking is available on-site for an additional charge.
Check out other accommodation options near Chicago's Magnificent Mile for reasonable prices. Willing to choose the places to stay by yourself or in case getting a bit off the route? Try Trivago: a service comparing the best prices.
Best Places to Visit in Chicago in 24 Hours
Chicago is our hometown so we know precisely where to escape the cold.
Here are the best places to visit in Chicago in 24 hours.
1. Rock Bottom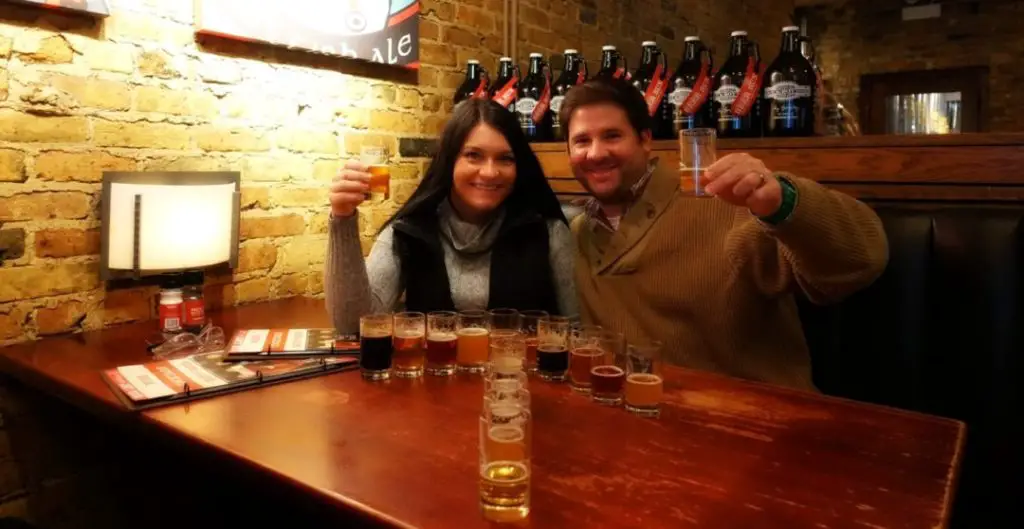 We started our day with a tour and tasting at Rock Bottom Brewery. During our visit, we were able to meet one-on-one with the head Brewmaster, Ray Gonzalez. The beer is brewed right at their Chicago location and those interested in touring the facilities can get an insider look at the entire process.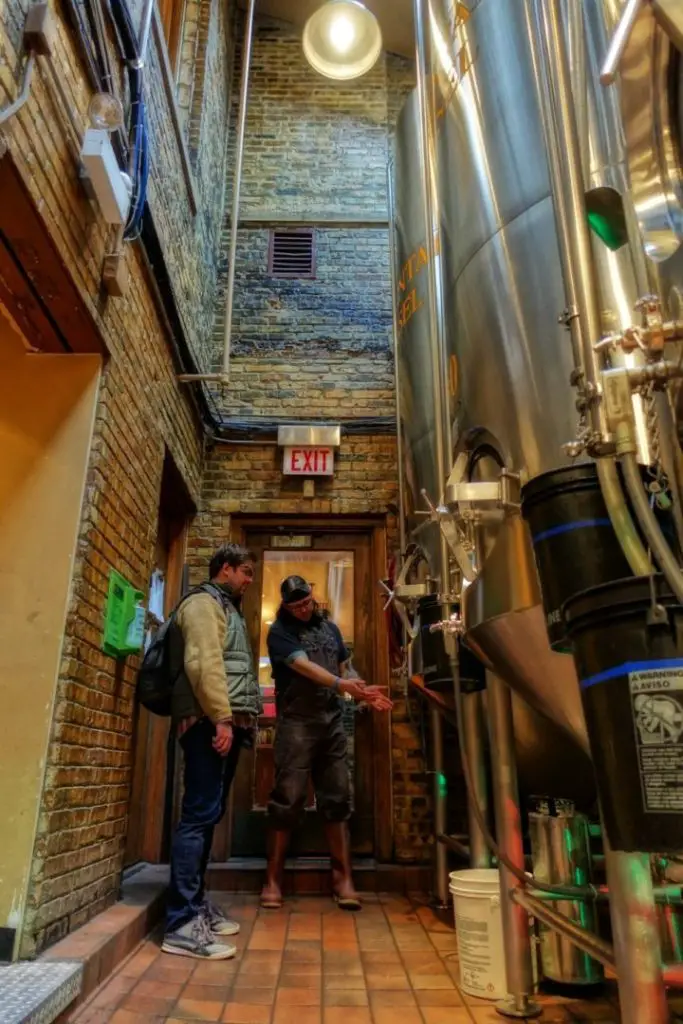 Interestingly enough, visitors can spot the working brewing pipes and machinery running throughout the restaurant. Those metal pipes aren't simply for decoration! At Rock Bottom Brewery the beer-making is a work in progress, set among the diners and drinkers.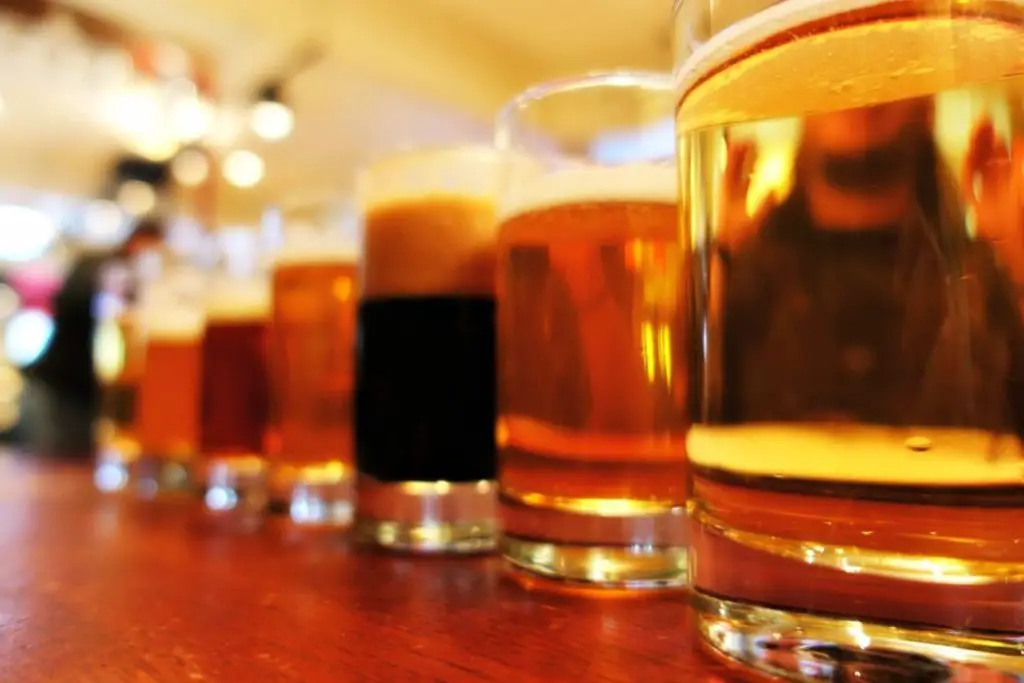 During the holidays, Rock Bottom Brewery creates special ales to celebrate the spirit of the season. This year, they featured the Wicked Elf Ale, a Belgium-inspired brew only available for a limited time.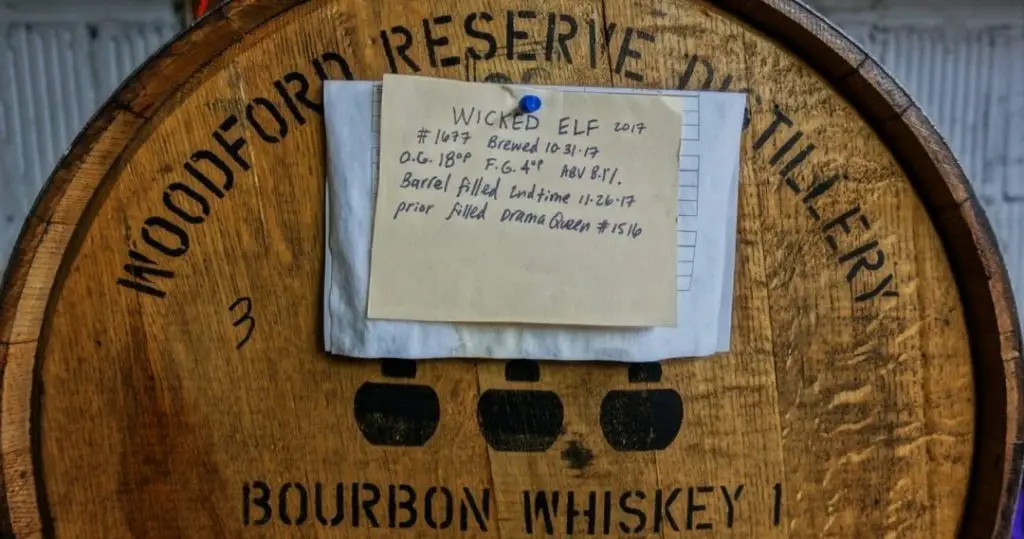 After our beer flights, we decided to stay to enjoy Rock Bottom's lunch specials. Their daily deal of $5 hamburgers and $3 beers make it a popular stop with locals looking for a trendy, but budget-friendly place to dine in downtown Chicago.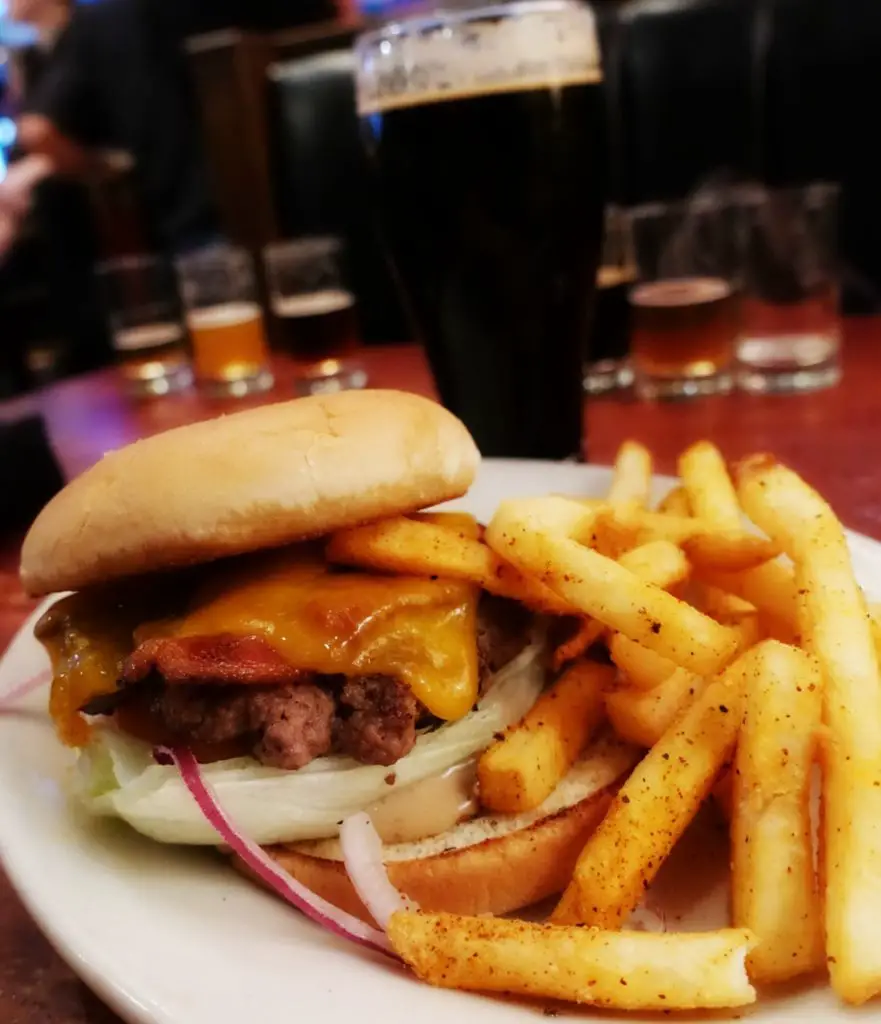 2. Explore Chicago's Magnificent Mile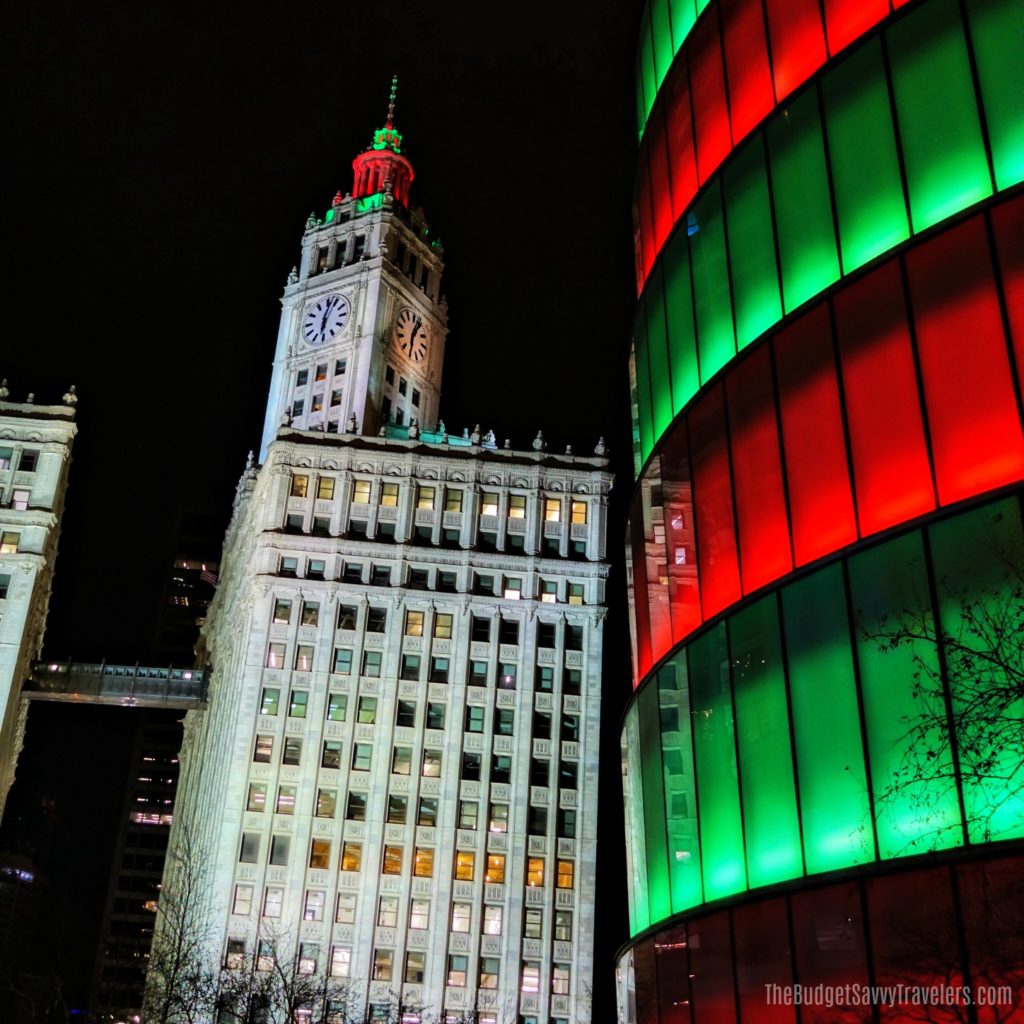 As the lights go down in the city, head to Chicago's iconic Magnificent Mile to enjoy the shopping and restaurants on the holiday-lighted street. Chicago's skyline is gorgeous and dramatic! Most buildings are festively adorned with red and green accent lights making it a perfect backdrop for taking holiday photos or wandering the city with a coffee or hot chocolate.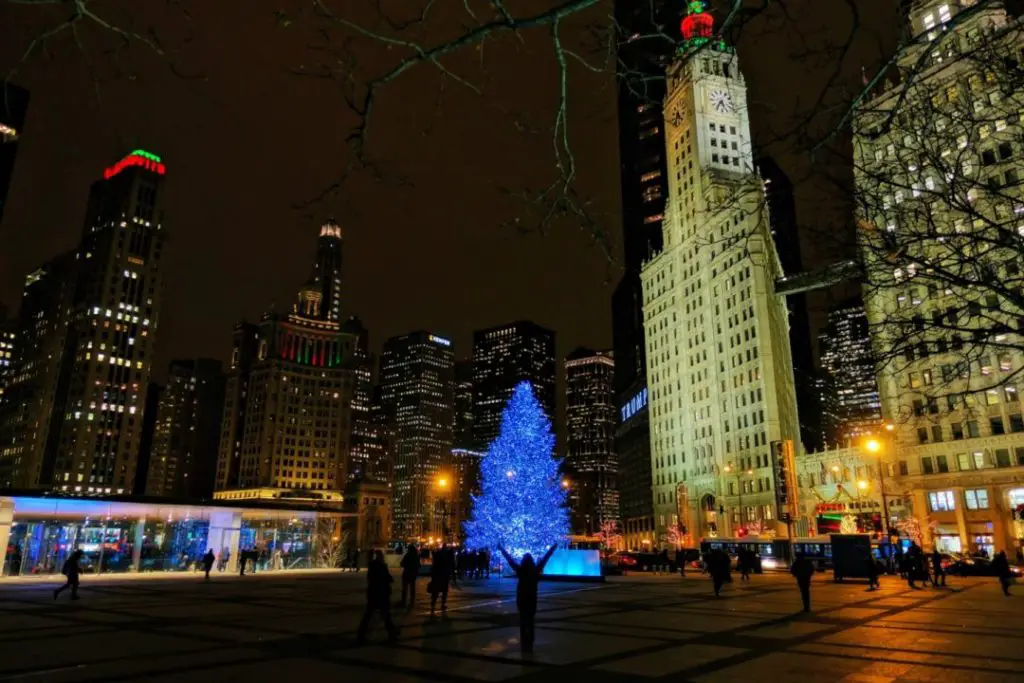 One of our favorite holiday views of the city is located in front of the Apple Store on Chicago's Riverwalk. It offers a dreamy skyline backdrop with one of Chicago's best Christmas tree displays.
3. Dinner at Giordano's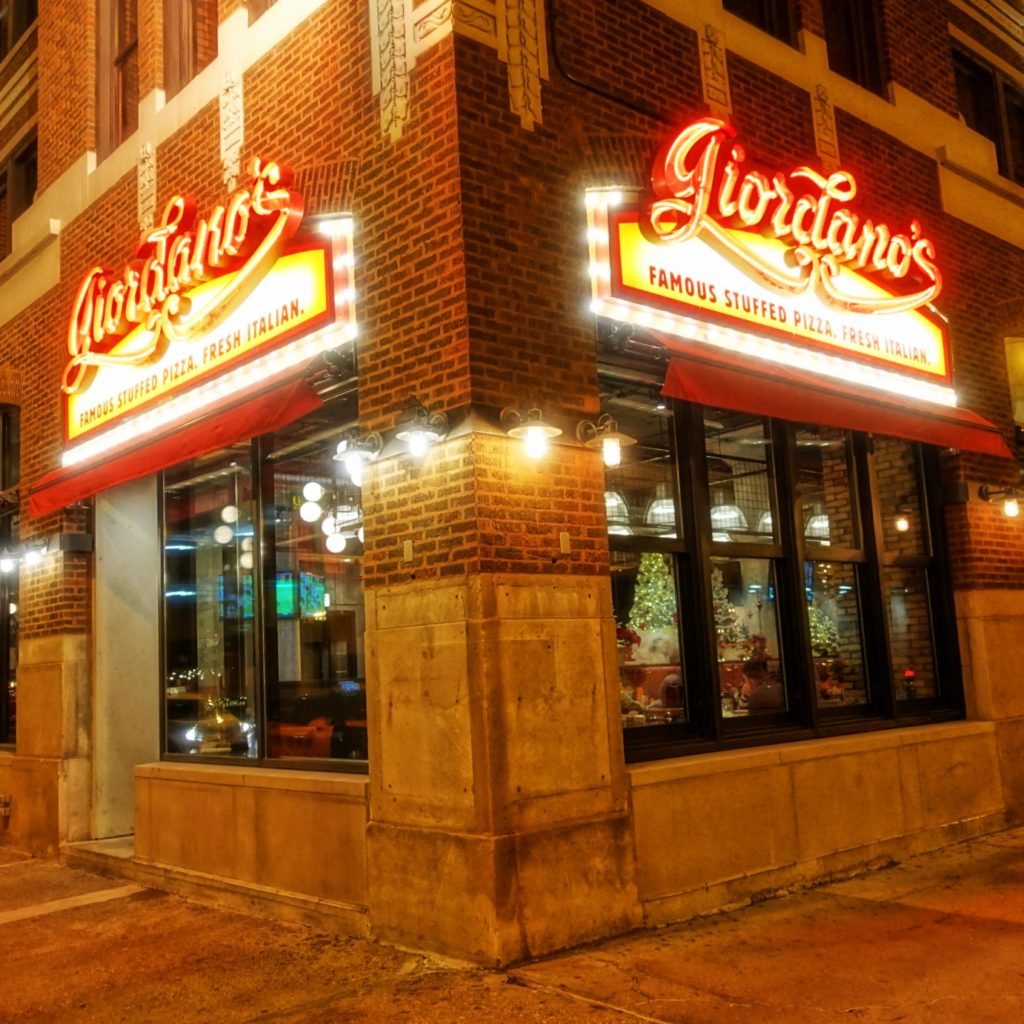 While abroad, the one thing we missed the most was Chicago-style pizza. We have sent fellow world travelers to Giordano's Pizza to taste what we consider to be the world's best pizza.
There is nothing like it on the globe. What we love about Giordano's is that it has substance! We love the layers of cheese, flavorful Italian sausage, and delicious red sauce. In our opinion, the typical traditional Italian pizza is just some paper-thin dough with a weak spoonful of sauce on top!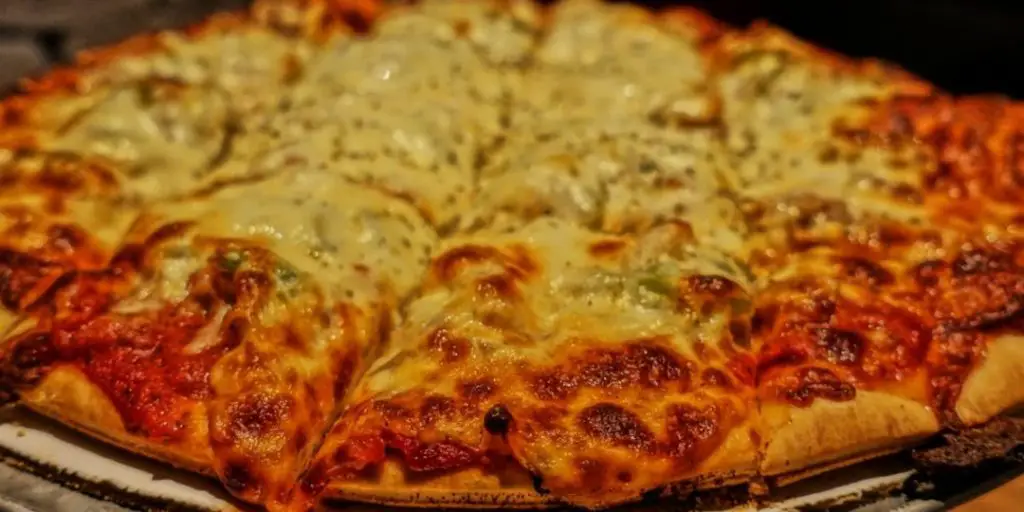 We recommend the hand-stretched thin crust with sausage, onions, and green peppers. Be sure to ask for extra sauce. Another option is to try the famous stuffed deep-dish pizza which originated in Chicago.
See all of the locations we visited on the map below.