Don't fear COVID. Fear the unlived life.

For the majority of us, life will eventually get back to normal. Masks, social distancing, and the fear of forgetting your vaccine passport to visit your local pub will be a distant dystopian nightmare, just a memory.
While possible, traveling internationally right now is just a huge hassle. After all, who wants to visit Oktoberfest and have the Gestapo harassing you to "Pulz ups zee mask betweenz da leepz." This actually happened to a travel couple that we know.
However, what happens to those of us who may not have the time to wait for the madness to end? People near death don't have the luxury of killing time. Therefore, if there's something on your bucket list that you want to check off—the time is now.
Over the Hill and Picking Up Speed
Whether it's building your own home, raising children, finding love, or climbing Mt. Kilamanjaro, the point of living is to enjoy the journey. As humans, we must find pleasure in each day or we will slowly go numb, dwindling away our short time on planet earth.
One of the few benefits of living through the horrors of COVID is that many people came to the realization that they're not immoral. Breaking news: we're all going to die.
While some of us accept this fact, others live with the mindset that it can be avoided, like they're going to find a loophole. Accepting death, reconciling the difference between your estimated time left on earth and what you want to do with it can be immensely life-affirming.
Read: Destinations of a Lifetime: 225 of the World's Most Amazing Places
Turning 40 and reaching the whimsical 'top of the hill,' often triggers thoughts of immortality and the inevitable midlife crisis. Why it takes so many of us to reach this milestone before we question our lives is disheartening.
We can all add the hashtag "living our best life" to our social media pics. The question is whether it's true or not. Are you sincerely doing what you want to do?
How is it that, pretty much the second you turn 40, your body knows? Literally, aches ache where no ache has ever ached before. For example, when we were touring Machu Picchu we saw numerous senior citizens who were struggling to climb the steep agricultural terraces. Could you imagine waiting your whole life to visit somewhere and you're unable to enjoy it?
Luckily, there's a solution! Conquer your dream destinations and travel adventures while you're still young. Below are 40 travel experiences that are deeply meaningful and/or adventurous.
40 Travel Experiences to Do in Life By the Age of 40
1. Fall in Love With Orangutans – Borneo, Malaysia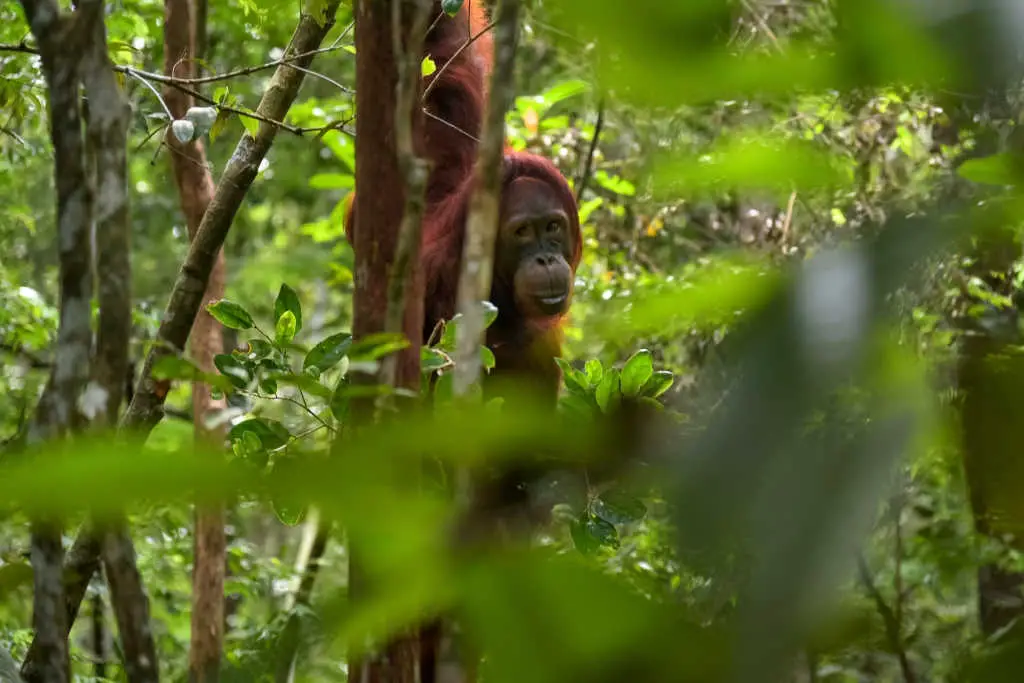 Seeing wild orangutans is no easy feat―there are only two countries left in the world to encounter them in their natural habitat: Borneo and Indonesia. Nevertheless, the absolute best place to experience them is at the Borneo Rainforest Lodge in the Danum Valley Conservation Area in Sabah.
2. Hike Half Dome – Yosemite, USA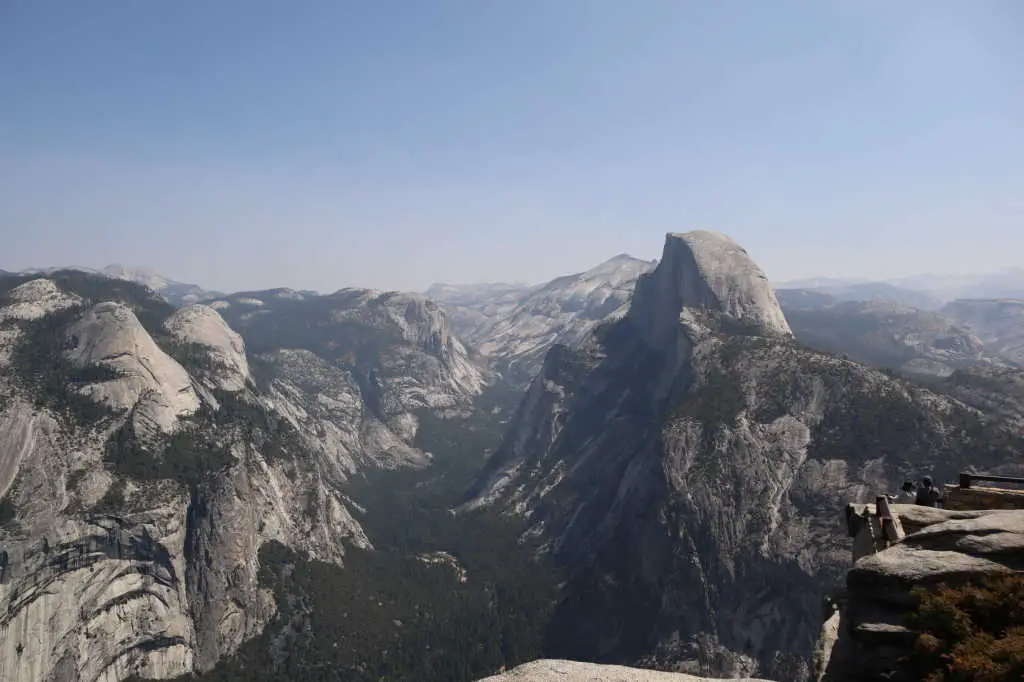 This single-day but strenuous hike, which about 1,000 hikers conquer each summer, ascends nearly 5,000 feet. Furthermore, the final 400 feet require the use of cables that have been installed into the rock. Hikers that make it to the 8,800-foot Half Dome summit are awarded with spectacular views and a wonderful sense of accomplishment.
3. Visit Your Favorite Wine's Region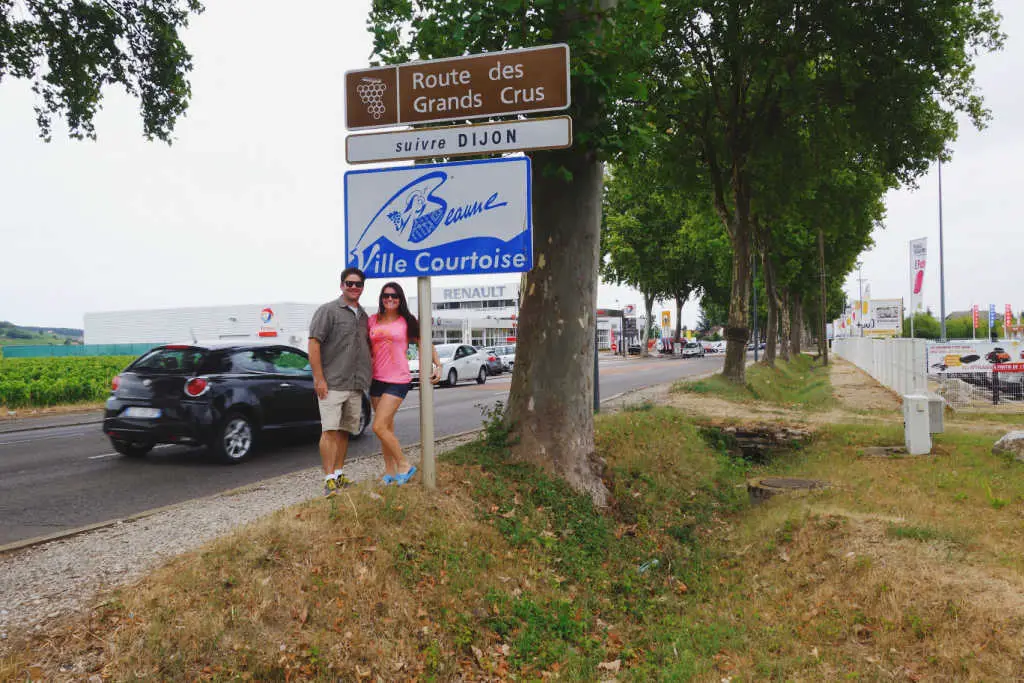 Visiting your favorite wine region and/or winery can be a stimulating and once-in-a-lifetime experience (side note: Franschhoek in the Cape Winelands of South Africa) is of the most unique and stunning regions we've ever explored. Touring the wineries, walking through the vineyards, and tasting the grapes before they're harvested makes one appreciate the concept of 'vineyard-to-table.' Pair the wine with a local restaurant and you've officially combined the best of travel, wine, and food―heavenly bliss!
4. Swim With Sea Lions – Galapagos Islands, Ecuador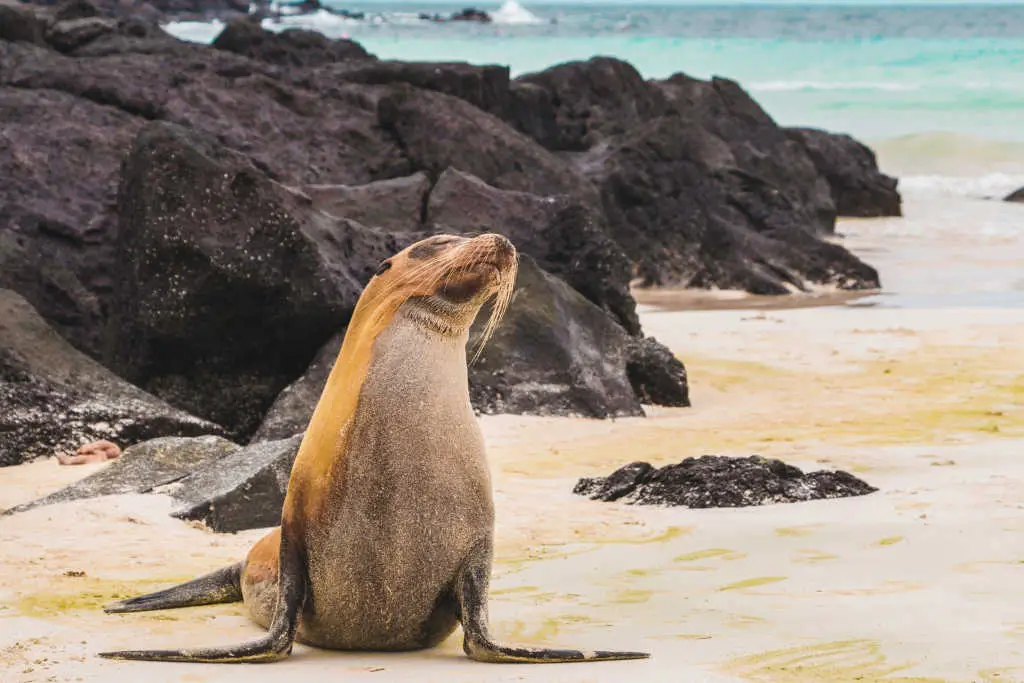 For many people, snorkeling with sea lions, sea turtles, and marine iguanas in the Galapagos Islands tops the list for the ultimate wildlife experience. One of the easiest ways to enjoy this ecological wonderland is by booking a 6-Day Galapagos Island Hopping Budget tour.
5. Climb Mt. Kilimanjaro – Tanzania
For many travelers, the first site of Mt. Kilimanjaro is awe-inspiring―it was for us. Kilimanjaro's snowcapped top is oftentimes hidden by clouds, especially from a distance. However, when visible its shockingly tall summit (19,336 ft.) is both beautiful and intimidating.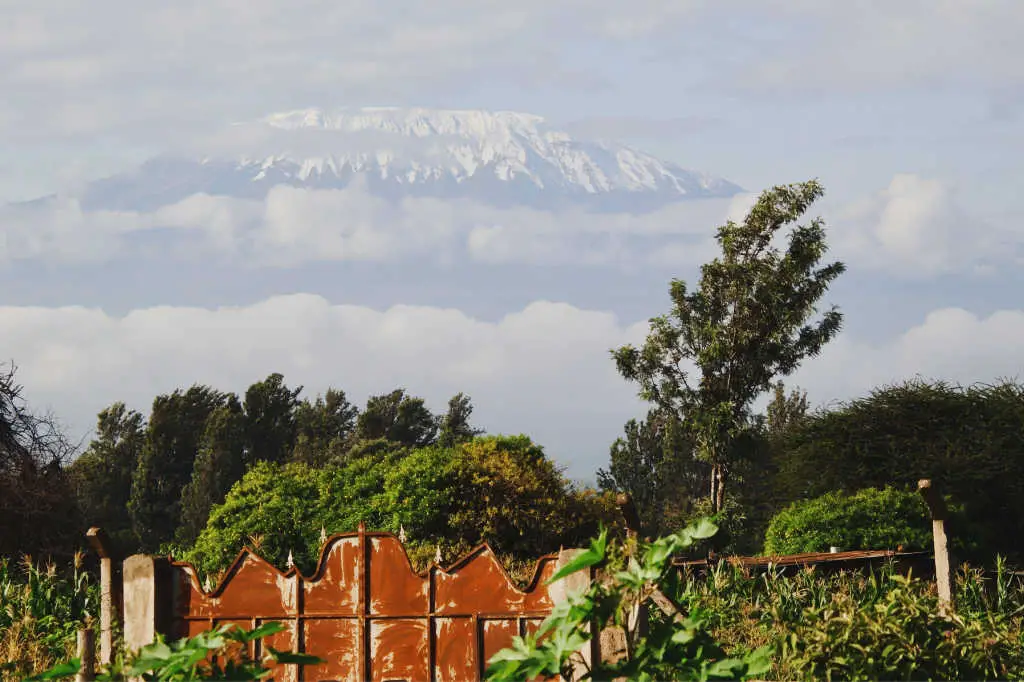 As the world's tallest freestanding mountain, Kilimanjaro is a minuscule three degrees from the equator. Thrillseekers frequently complete the climb in four days. Roughly, 25,000 climbers reach the summit each year.
6. Jump Off a Bridge – Struga, Macedonia
Jumping off the bridges in Struga, Macedonia is a rite of passage. Here, kids and adults of all ages take the leap of faith into the Drim River. All summer long, people have great fun using the bridges that line the River Drim as high dives. There are many restaurants and café bars that line the river, and watching all the tricks and shenanigans serves as great entertainment over some cold drinks or a leisurely lunch.
7. Explore the Land of the Fairy Chimneys – Cappadocia, Turkey
Goreme, Turkey is located in central Turkey in one of the most picturesque areas, the region of Cappadocia. The landscape is sprinkled with extraordinary rock formations, the result of wind, water, and volcanic activity over millions of years.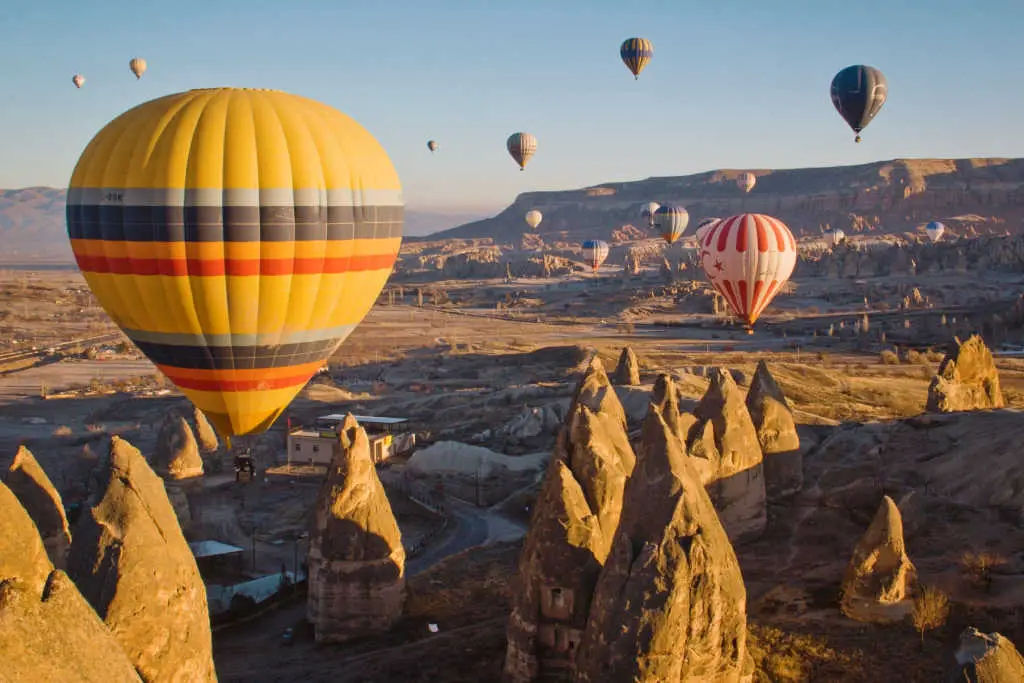 However, thousands of years ago locals began carving marvelous tunnels and chambers into the soft rock. Cappadocia has made the list of 1,000 Places to See Before You Die—visiting is one of those once-in-a-lifetime type experiences.
8. Scuba Dive in the Great Barrier Reef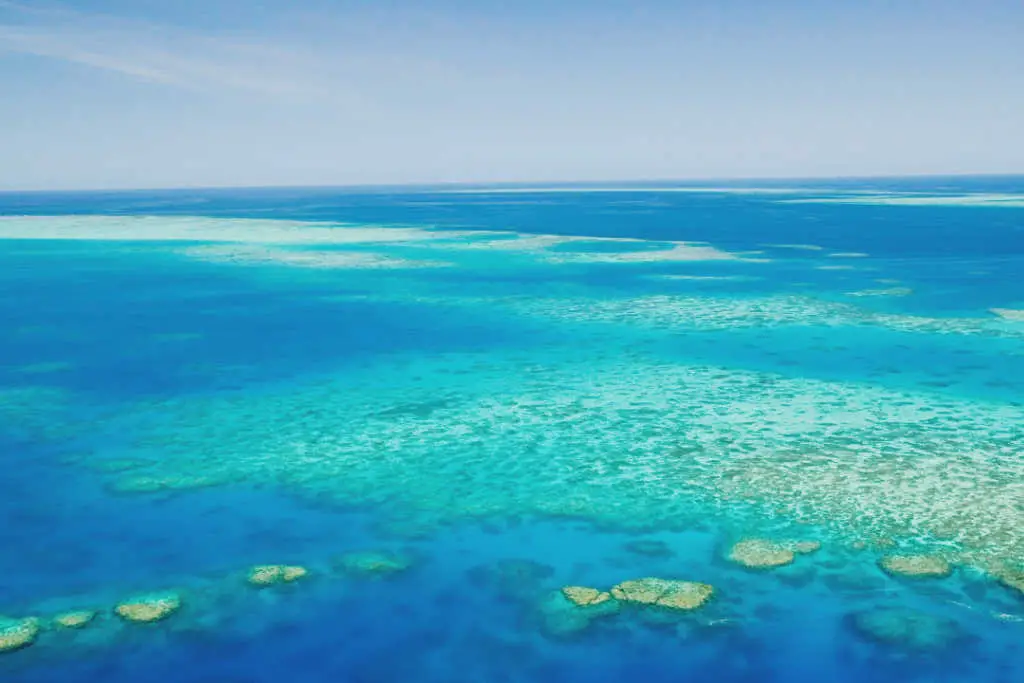 If you're going to go scuba diving, why not make it happen in the Great Barrier Reef? Diving the reef can be an otherworldly experience. Pink sponges, green and purple clams, purple sea urchins, red starfish, and fish from neon yellow to electric blue are truly fascinating sights. Many cruise boats offer introductory dives which allow passengers to dive without certification to a depth of 20 feet with an instructor.
9. Cruise Down the Nile River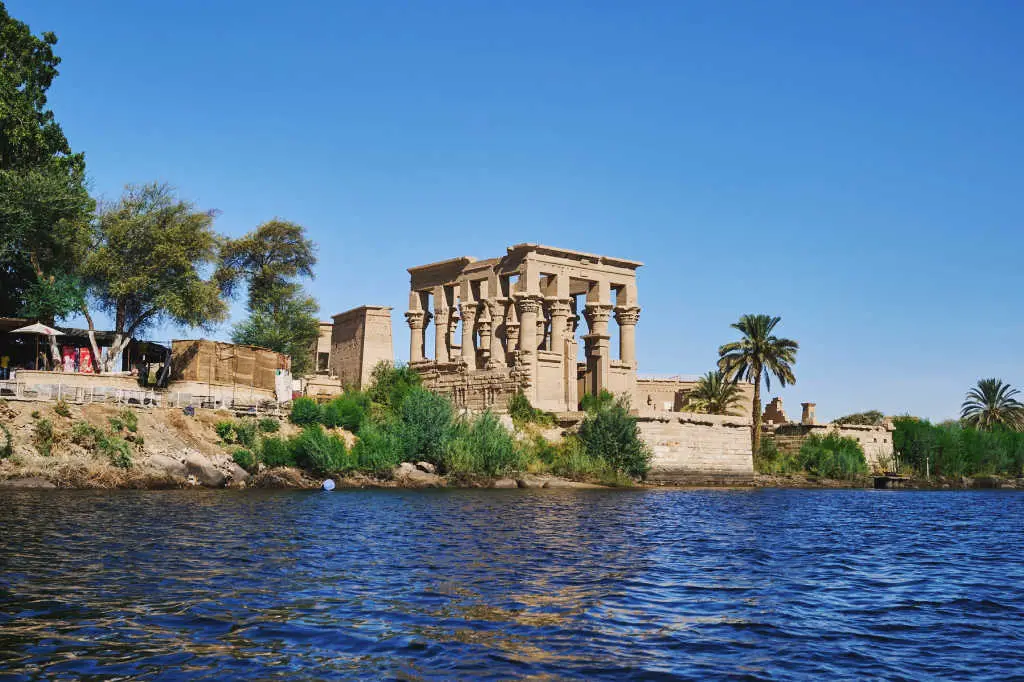 A cruise down the Nile River is one of those once-in-a-lifetime experiences many travelers feel imperative to take. The reasonably priced 4-Day 3-Night Nile Cruise from Aswan to Luxor & Abu Simbel tour includes visits to the Valley of the Kings, Edfu, Philae Temple, and Karnak.
10. Visit an Amsterdam Coffeeshop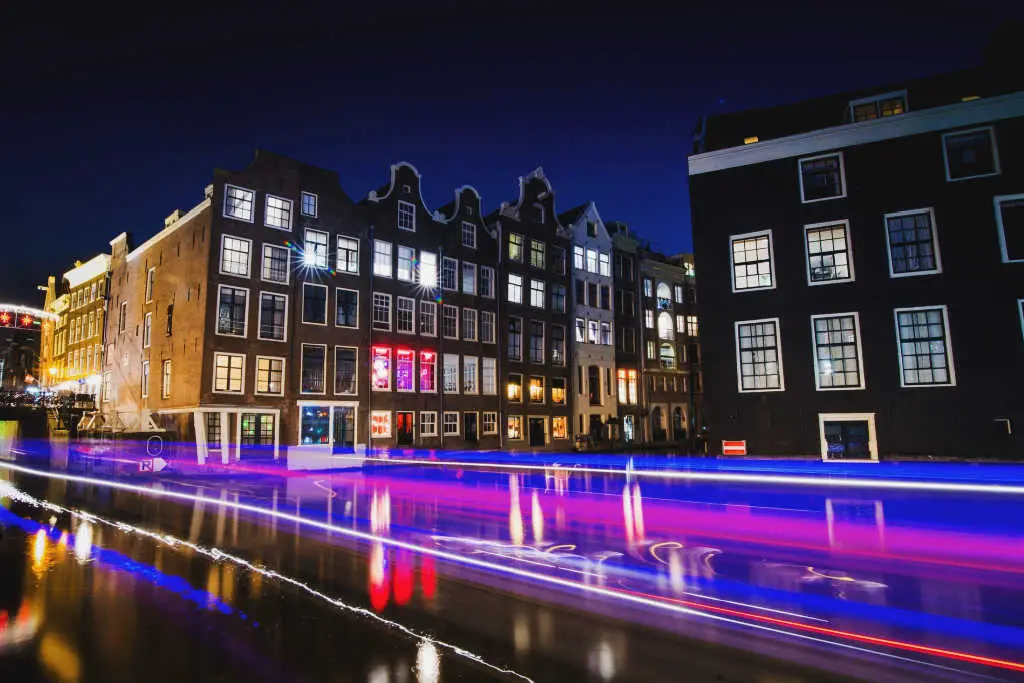 Amsterdam is popular for its exceptional coffeeshops. While plenty of places around the world have legalized this particular adult-based activity, there is no place like enjoying it in Amsterdam. Coffeeshop Bluebird is one of our favorites
11. Walk the Zhuilu Old Trail in Taroko Gorge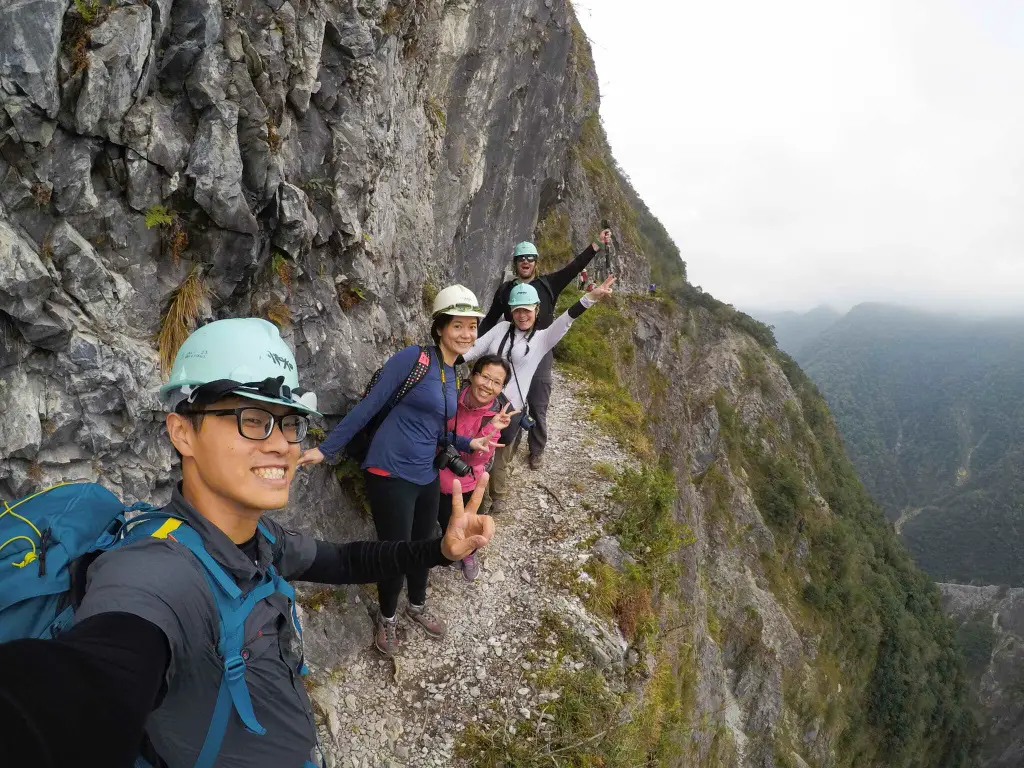 There is a truth, that photography can inspire in just one shot. The first time we saw Taroko Gorge National Park we knew we had to visit it. For adventurers, scenery seekers, and hikers, the Zhuilu Old Trail through Taroko Gorge is the ultimate adventure. Furthermore, the hike is 3.85-miles (roundtrip) and accessible by permit only to avoid crowding on the narrow trails and dangerous sheer cliffs.
12. Sail the Whitsundays, Australia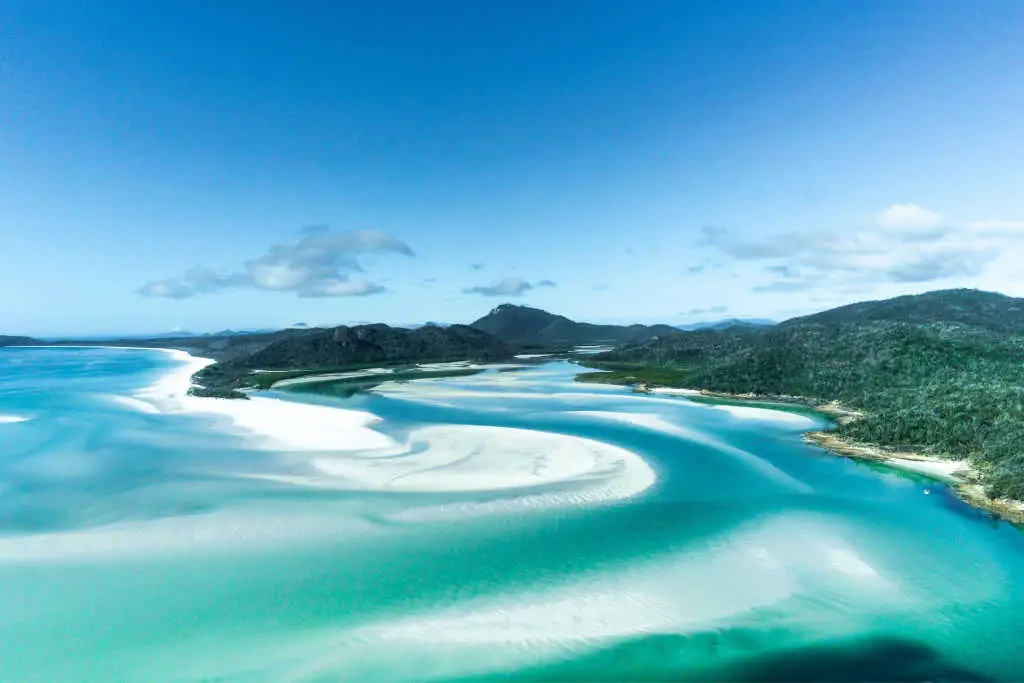 The Whitsundays is located about 30 miles off the Queensland coast and is made up of 74 tropical islands. From Airlie Beach, take a 2-Night Whitsunday Islands Catamaran Cruise to visit Whitehaven Beach.
13. Backpack the Superior Hiking Trail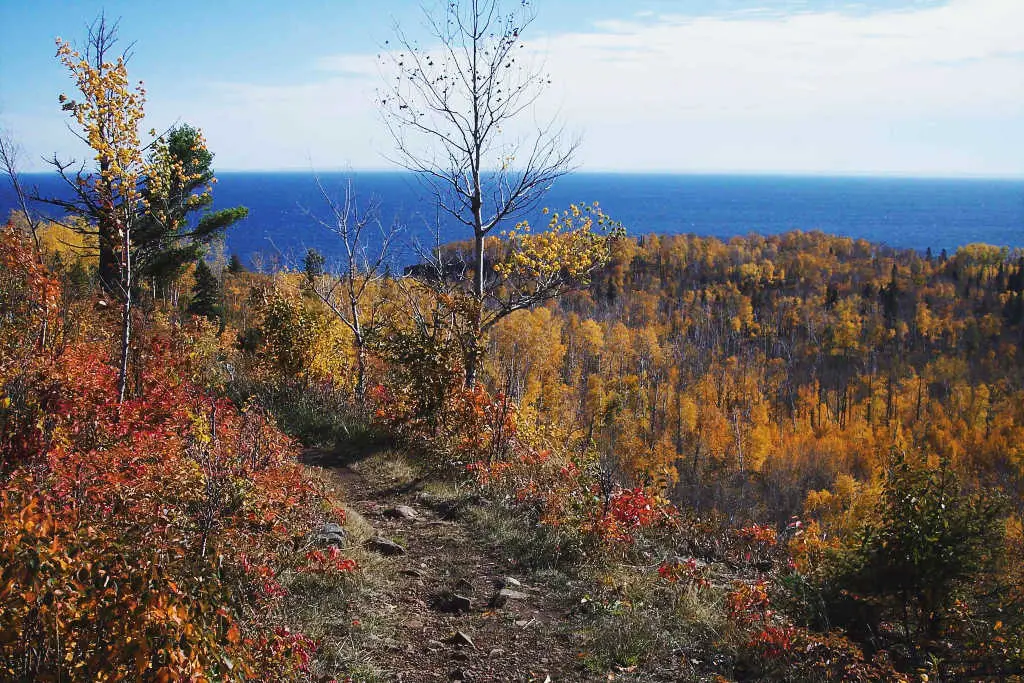 The Superior Hiking Trail is a 310-mile pathway that travels along the ridges overlooking Lake Superior in Minnesota. It's considered to be one of the best hikes in the US, and one of the most challenging. Basically, the walk begins near the Minnesota/Wisconsin border and ends at the US/Canadian border. Plan on staying at many of the 94 SHT campsites along the trail.
14. Walk the Loch Lomond & Cowal Way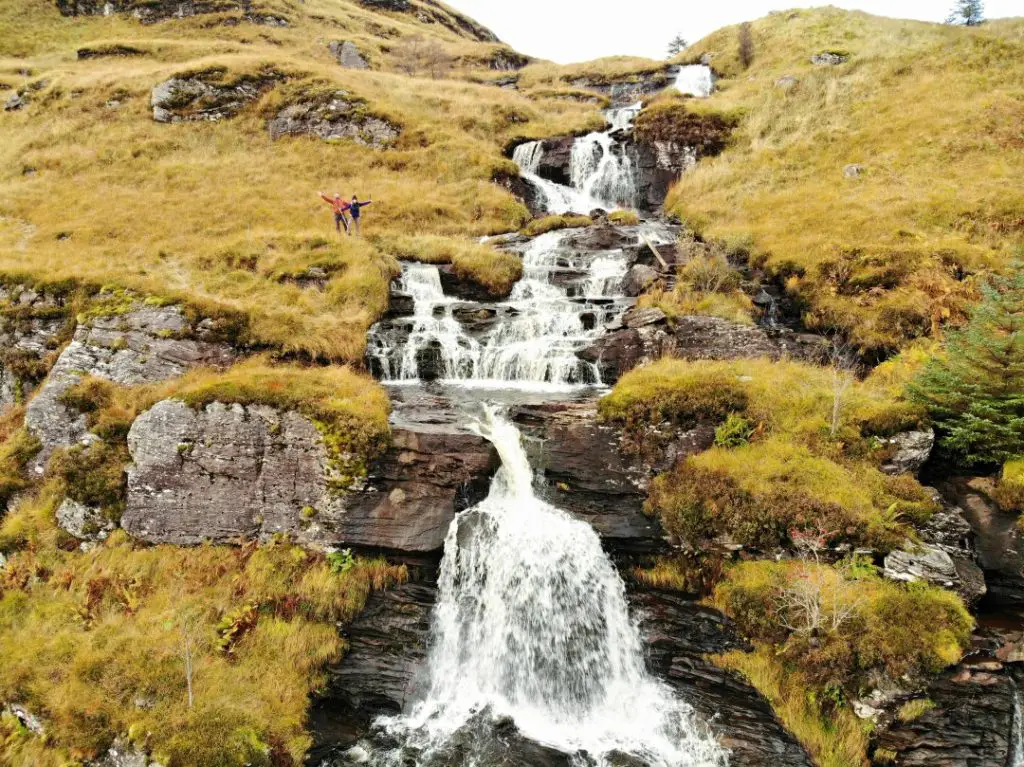 At 57 miles, with plenty of posh lodging along the way, the Loch Lomond & Cowal Way is a lovely substitute for the Superior Hiking Trail. The nickname for the walk is "Scotland in 57 miles," mainly because of the immense amount of scenic, cultural, and historical diversity passed along the way. The stunning journey not only involves the most breathtaking scenery but also exposes walkers to some of the very best in Scottish hospitality.
15. Take a Hot Air Balloon Ride Over the Serengeti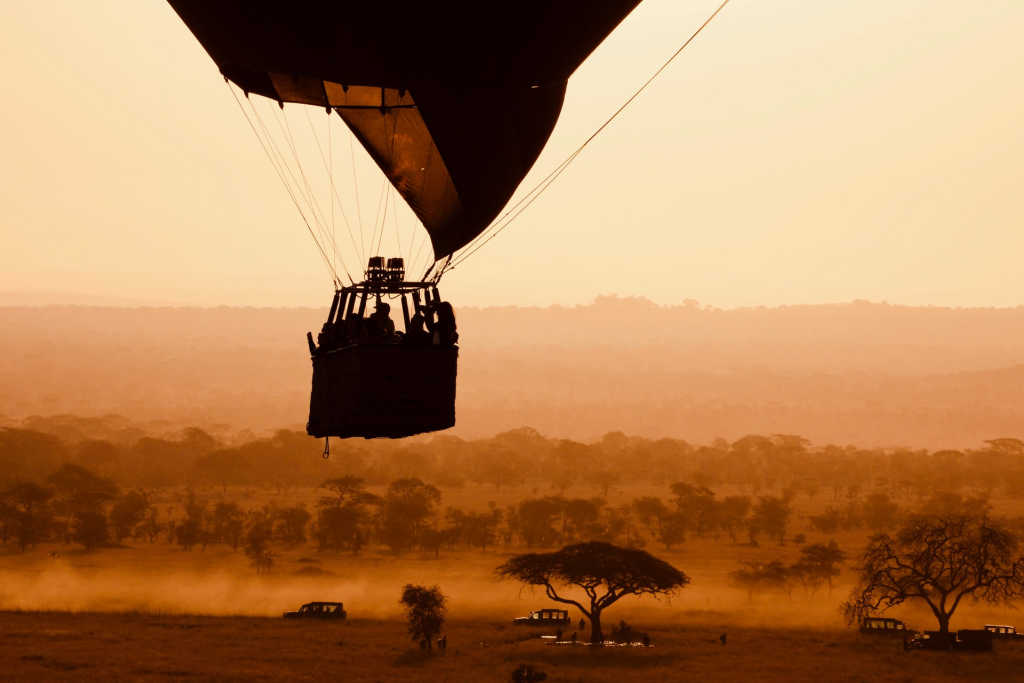 You'll be pinching yourself during the ride to make sure you're not dreaming—it's that spectacular! A one-hour hot air balloon ride over the Serengeti provides both enchanting scenery and incredible wildlife. Also, from the air it's easier to spot game, so plan on seeing a wide assortment of lions, leopards, elephants, buffalos, hippos, cheetahs, and more.
16. Visit the 'Mecca for Hiking' in Patagonia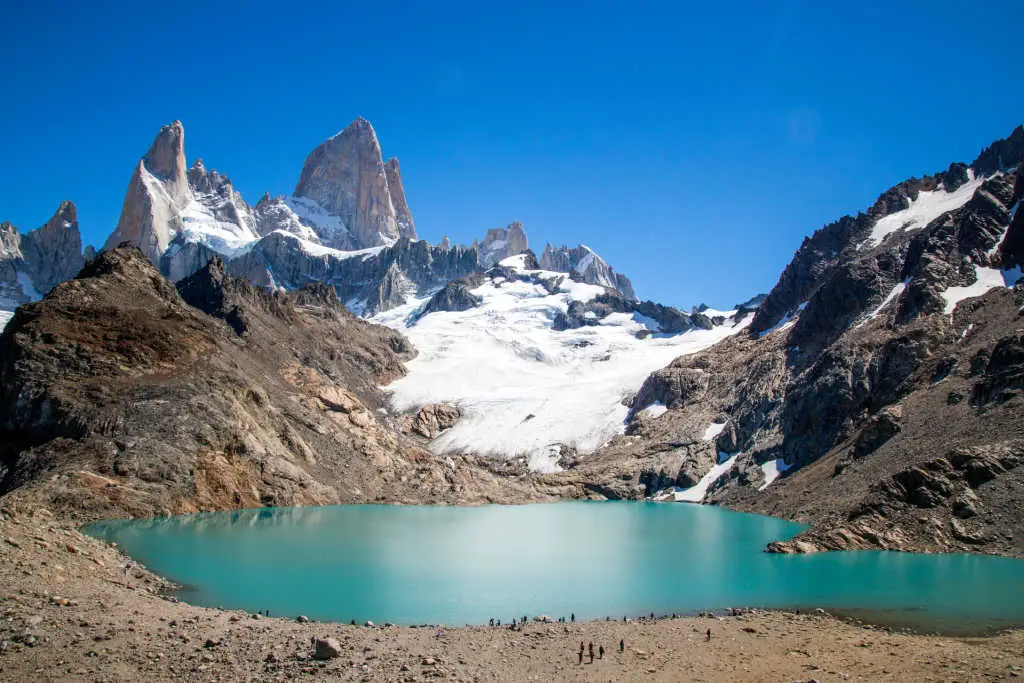 El Chalten is proclaimed to be the "trekking capital of Argentina," and it's easily one of the best-hiking destinations on the planet. With stunning background includes the iconic Mt. FitzRoy and Cerro Torre. Furthermore, the area has well-maintained trails that begin next to the town of El Chalten, which has good restaurants and comfortable lodgings.
Finally, most of the trails do not include any seriously steep inclines/declines. As a result, most of the trails simply follow the valley floor, allowing hikers to cover a lot of ground in a short amount of time.
17. Swim With Whale Sharks – Cancun, Mexico
Whale sharks are as majestic and beautiful as they are gentle. Isla Holbox, near Cancun, is probably the most famous place on the planet to swim with whale sharks. Visit during the months of July and August—this will give you the best odds of encountering them. The Small-Group Eco-Friendly Whale Sharks Tour will allow you to get up close and personal with these massive creatures.
18. Go Tanking on the Cedar River – Nebraska, USA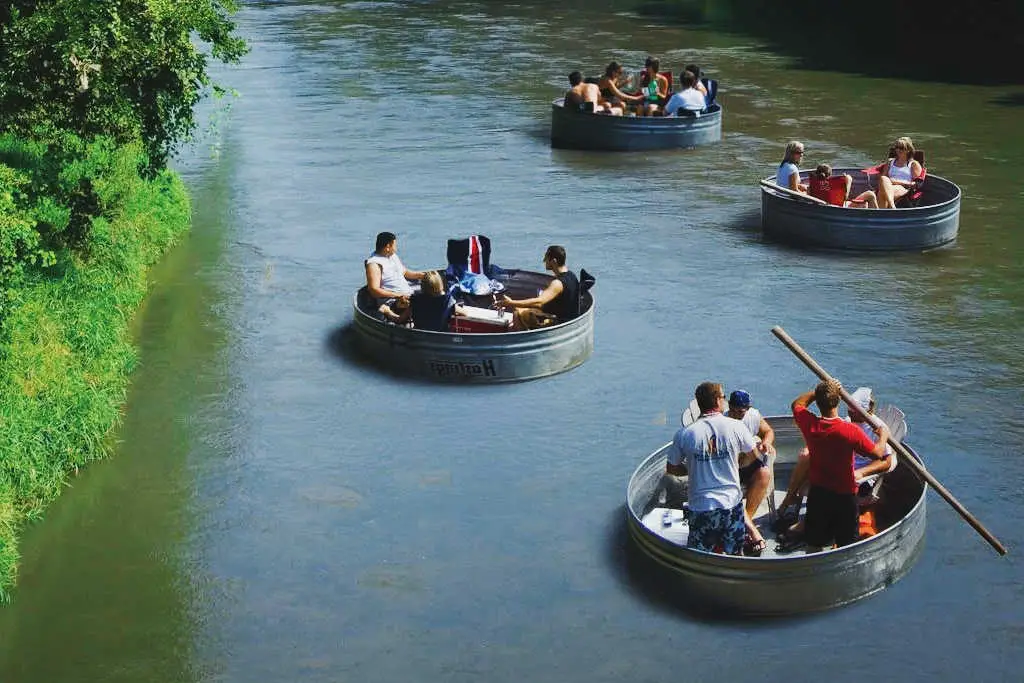 Tanking, which consists of floating down a scenic river in a round, buoyant livestock watering tank, is considered Nebraska's favorite pastime. The tanks typically hold three to six people, are seven to 10 feet in diameter and are oftentimes customized to include chairs, benches, and even picnic tables. Best of all, the tanks at Dusty Trails are big enough to hold your standard cooler!
19. Explore the Ancient Temples of Angkor Wat – Cambodia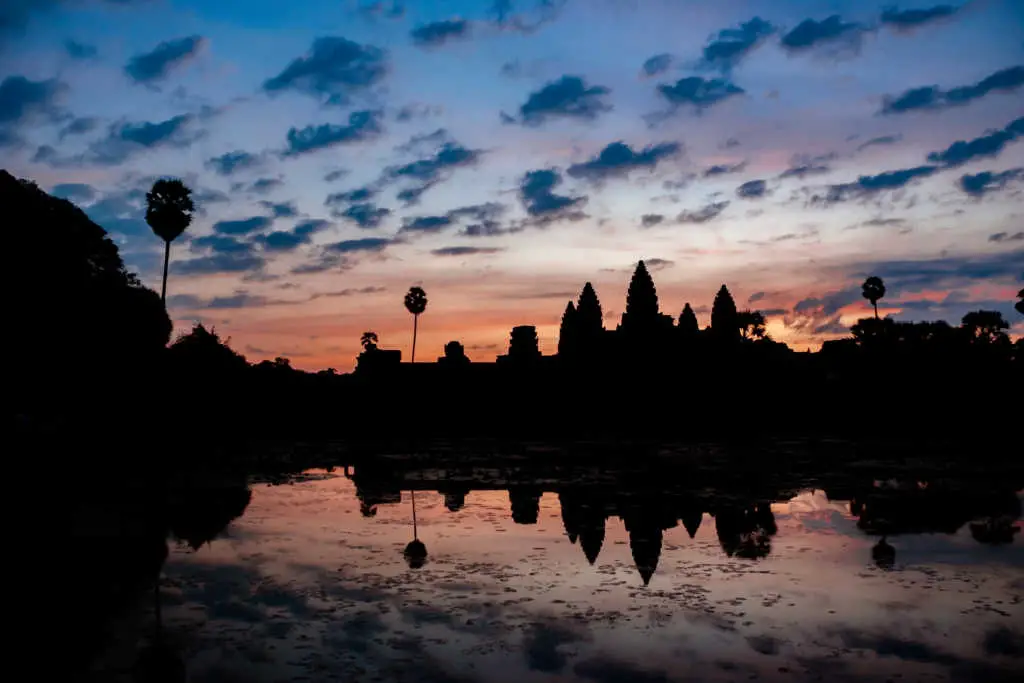 Angkor Wat is unmatched in its state of preservation and beauty. Built in the 12th century, Angkor Wat is now a UNESCO World Heritage site. It remains the largest religious monument ever constructed in the world, all by hand. Touring large tourist complexes like Angkor Wat can be difficult in hot, humid weather. Therefore, this is one place you should visit while young.
20. Take A Polar Plunge – Antarctica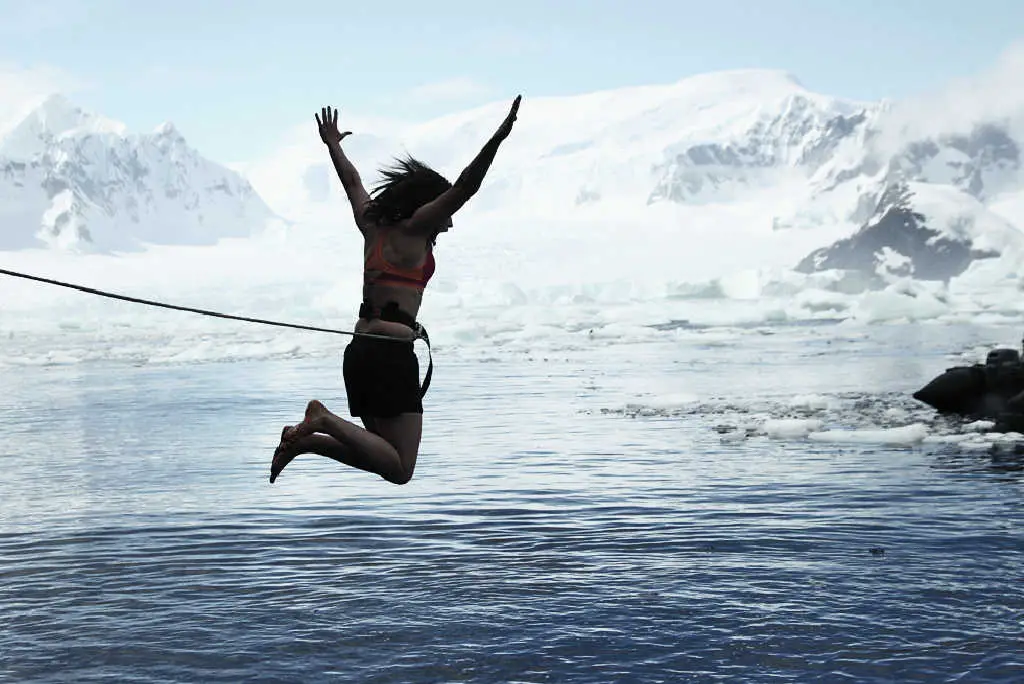 Most cruises to Antarctica will include an option for passengers to participate in a polar plunge. Believe it or not, some brave souls will even opt to do it in their birthday suits!
21. Cage Dive With Great White Sharks – South Africa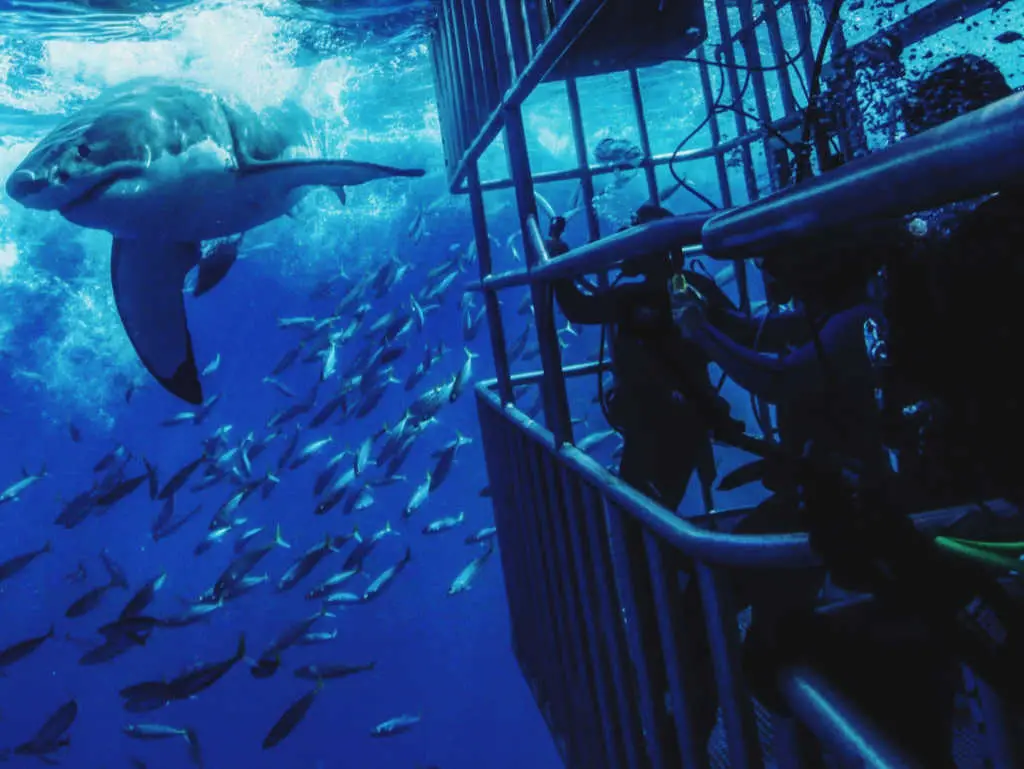 For perhaps the most extreme and intense shark experience, it's difficult to surpass this cage diving with great white sharks tour in South Africa. Furthermore, there are numerous locations in the Western Cape that offer the ultimate face-to-face adventure with the ocean's most illustrious apex predator. Finally, the best time to go is during the winter months from May to August.
22. Brave the Devil's Throat – Iguazu Falls, Argentina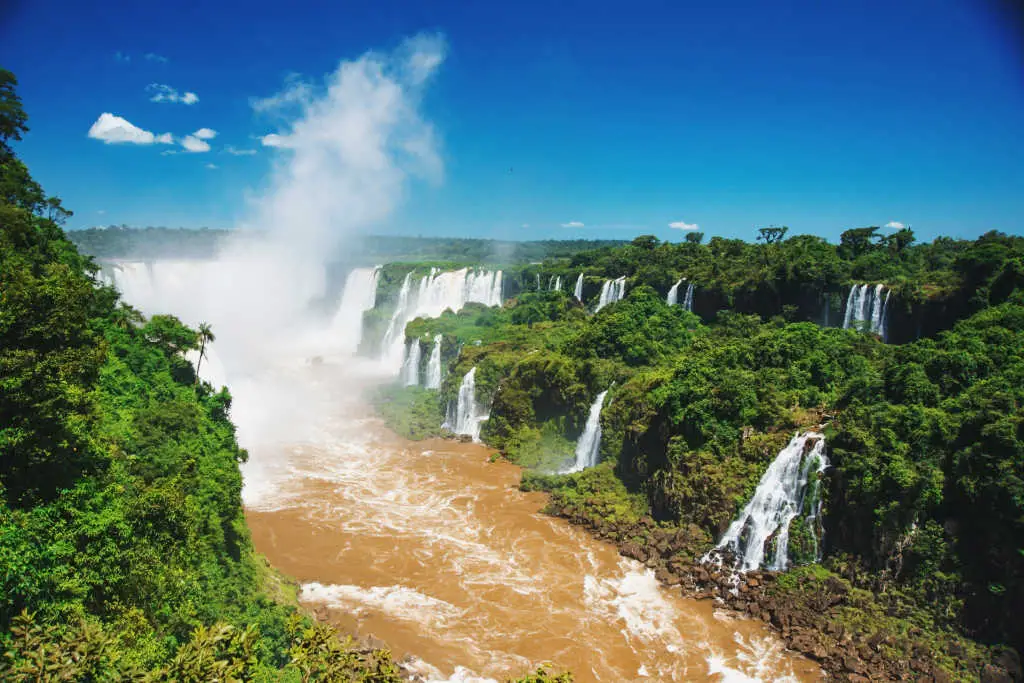 Iguazu Fall National Park is famous for its 14 miles of roaring waterfalls plummeting up to 229 ft. into a massive gorge, all in a warm subtropical setting. With more than 200 waterfalls, a tour of Iguazu is overwhelming to the sensations—it makes Niagara Falls feel like child's play. Adventure seekers should book the Iguazu Falls Train Ride, Safari Truck, and Boat Ride tour—a speed boat ride takes passengers to the devil's throat, the mightiest waterfall in the park—plan on getting soaked!
23. Hike to the Pueblo Bonito Overlook – Chaco Canyon
Chaco Culture National Historical Park is America's token archaeological site, comparable to Egypt's pyramids or Peru's Machu Picchu. The national park contains an interesting collection of ancient ruins that date back over 1,000 years.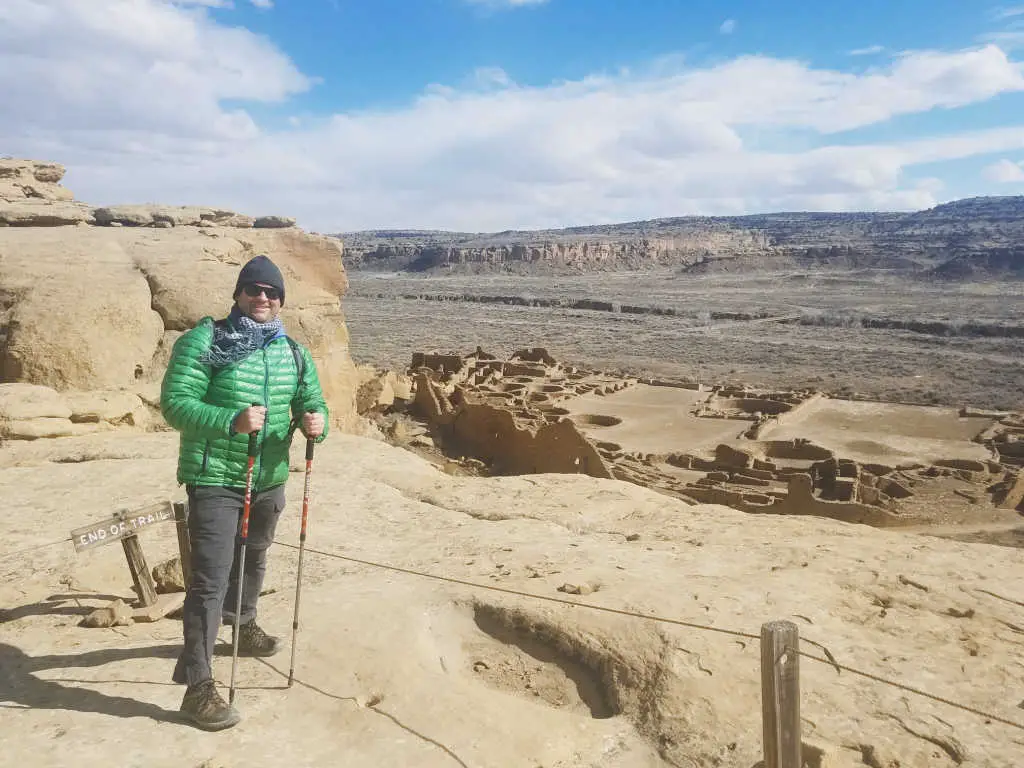 The focal point for most visitors is Pueblo Bonito, the largest prehistoric Southwest Native American dwelling ever excavated. However, the biggest thrill and highlight of the day during our visit was taking the Pueblo Alto Trail up the side of a cliff to gain an aerial perspective of Pueblo Bonito. Don't worry, you'll be fine as long as you're not claustrophobic or scared of heights—kidding!
24. Skydive Over the Palm Jumeirah – Dubai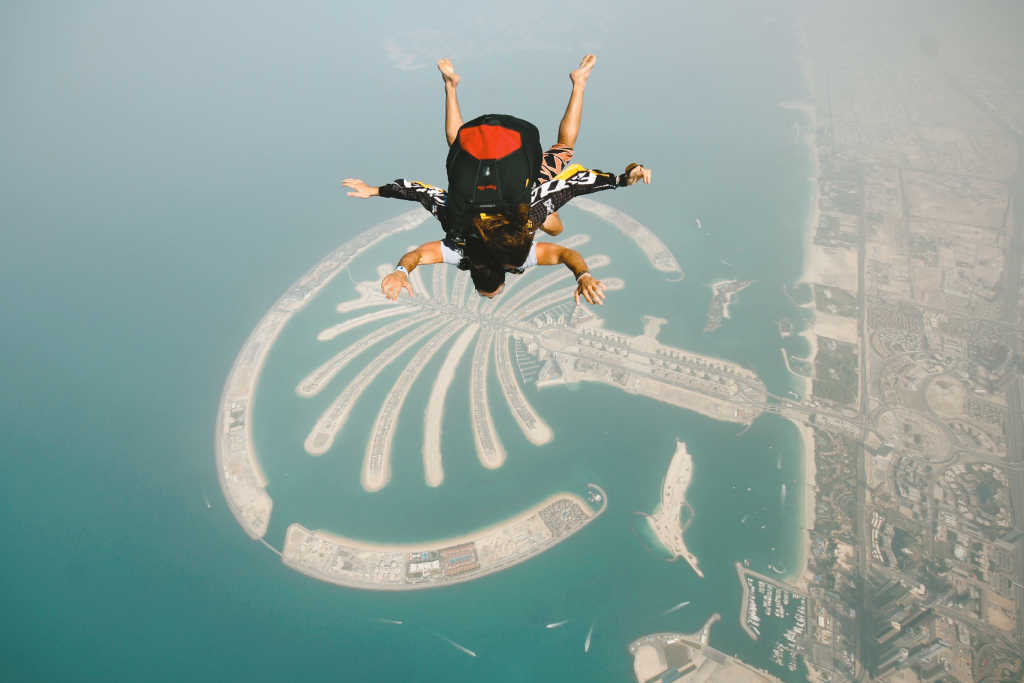 If skydiving's on your bucket list then there may not be a more unique place to do it. A skydive over Dubai allows jumpers to enjoy breathtaking views above Palm Jumeriah Island and the rest of the Persian Gulf.
25. Explore Ellison's Cave – Georgia, USA
From the surface, Ellison's Cave, in Georgia, doesn't seem like much—it's just a small two-foot-wide pocket in the woods. However, below there are 12 miles of subterranean passageways perfect for exploring. Also, it's the 12th deepest cave in the US and has one of the deepest, unobstructed pits in the world.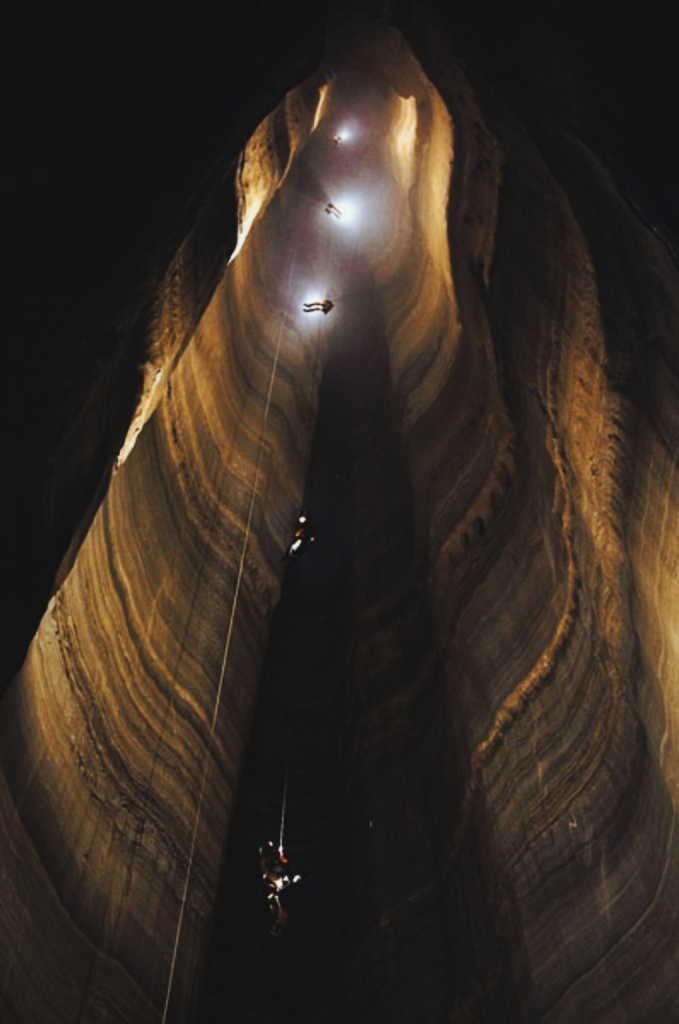 To reach Ellison's cave visitors must repel down nearly 600 feet. The vertical drop, referred to as 'Fantastic,' is almost as deep as the Space Needle is tall. Yikes!
26. Bus Through the Balkans
Busing through the Balkans during the hot summer months will make you appreciate everything you left at home. Why? Because buses are typically crowded, the air conditioning usually doesn't work, and the roads are often curvy, steep, and narrow. Worst of all, it usually takes way longer than expected to reach your final destination. On the plus side, the scenery is extraordinary.
27. Sail the Greek Islands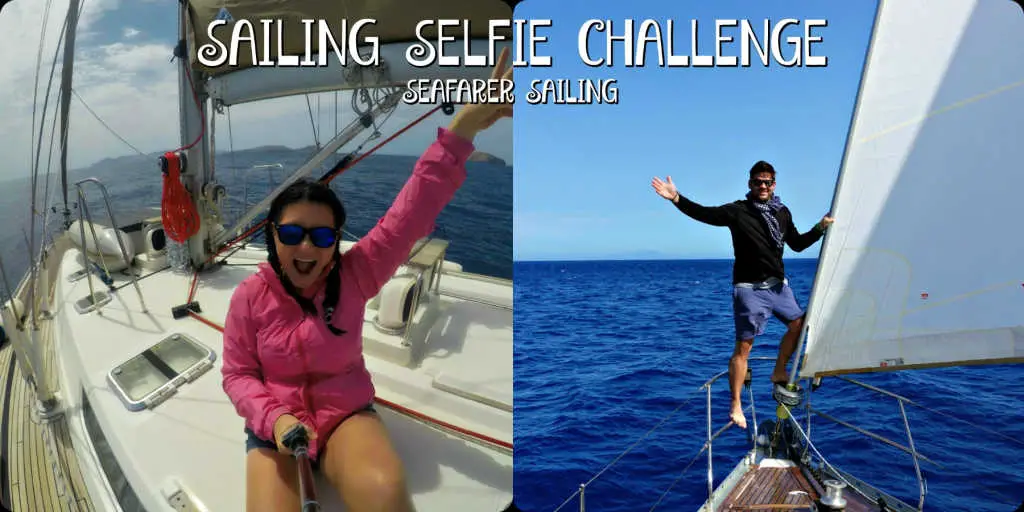 Whether it's during a holiday, retirement, or as a new hobby, many folks have fantasies of sailing off to beautiful destinations around the world. For two weeks, we sailed around the Cyclades Islands aboard the Malama. During this time, we documented our sailing adventure through daily vlogs. Our goal was to share everything that we learned to help others who are interested in sailing (especially first-time sailors), get the most from their holiday.
28. Tour the Back Alleys of Pompeii, Italy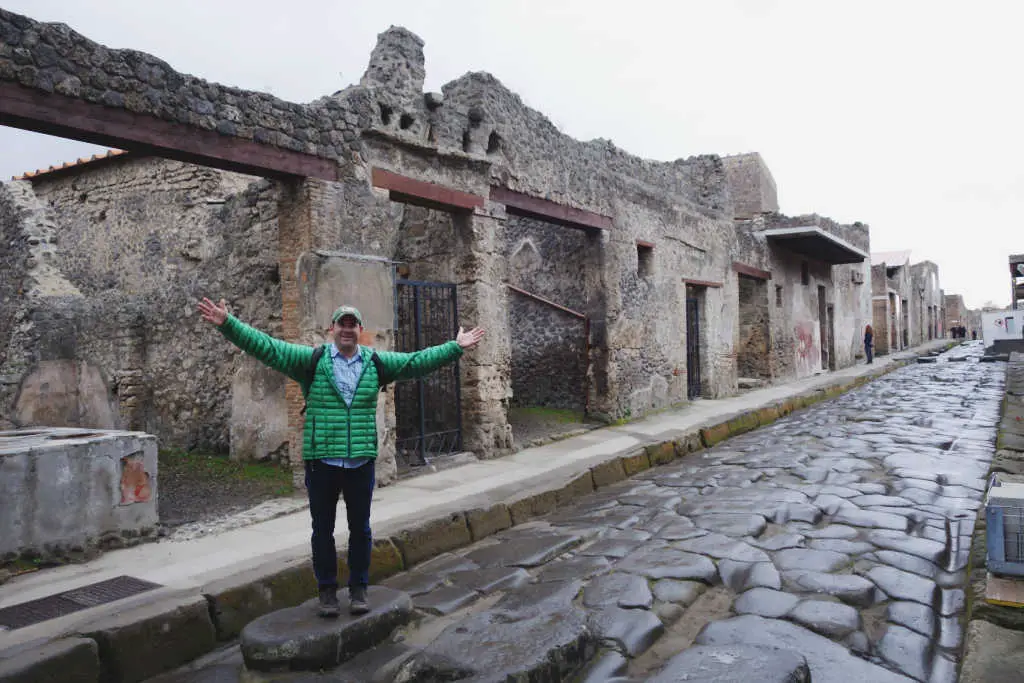 Buried by an eruption from Mount Vesuvius in 79 A.D., the Roman city was frozen in time until the 1700s. Today, you can walk down the eerily quiet streets and seek out traditional artifacts and ancient buildings. The more ground you can cover, the more you'll see.
29. Climb Table Mountain – South Africa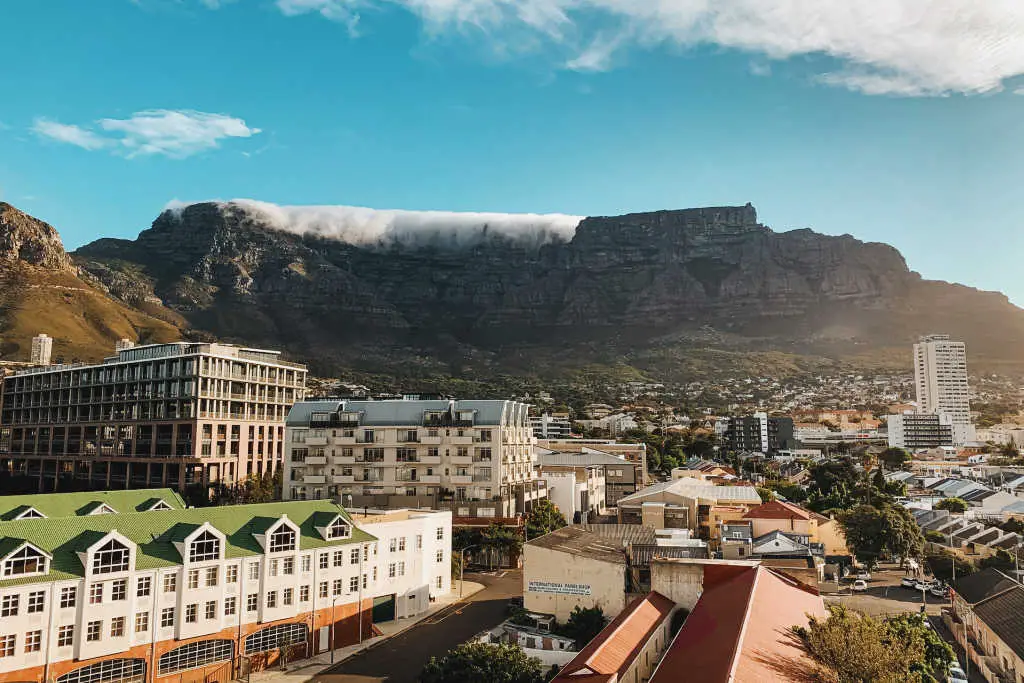 At 3,563 ft., Maclear's Beacon is the highest point on Table Mountain. Depending on your pace, it typically takes about two to three hours to reach the summit via the Platteklip Gorge trail. For us, Cape Town is one of the most beautiful cities we've ever been to, which is why the sweeping views from the top of Table Mountain are even more impressive.
30. Pub Crawl – Dublin, Ireland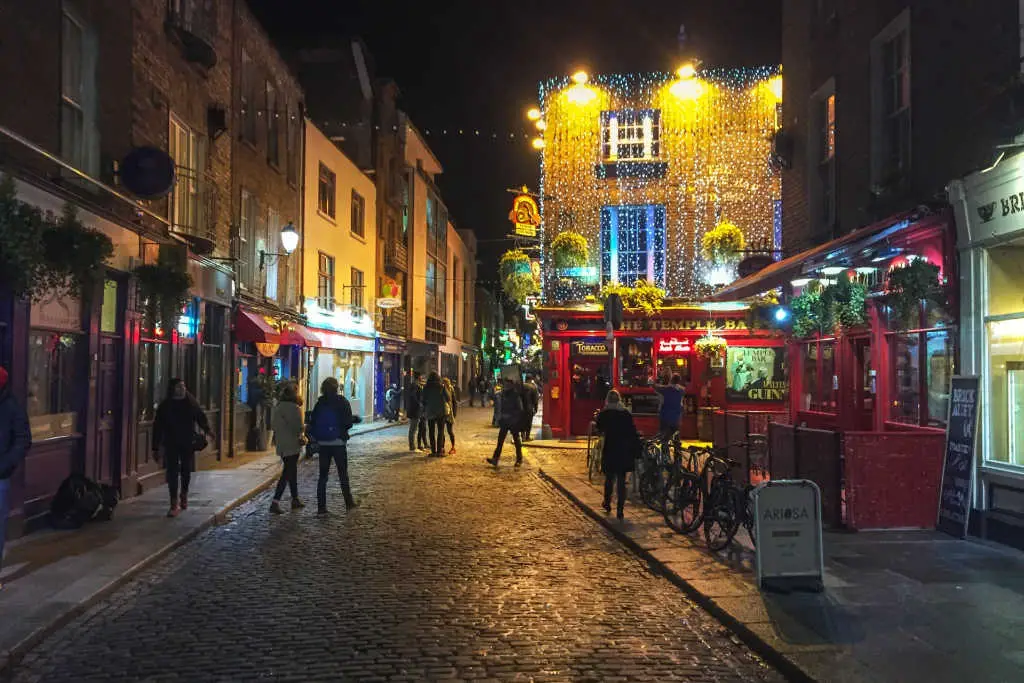 There are nearly 1,000 pubs in Dublin alone. Therefore, it shouldn't be too hard to do a pub crawl. Start out at The Temple Bar and see where the evening takes you. Another option is to take a guided Traditional Irish Musical Pub Crawl. Don't forget to wear a Kiss Me I'm Irish t-shirt.
31. Experience the Northern Lights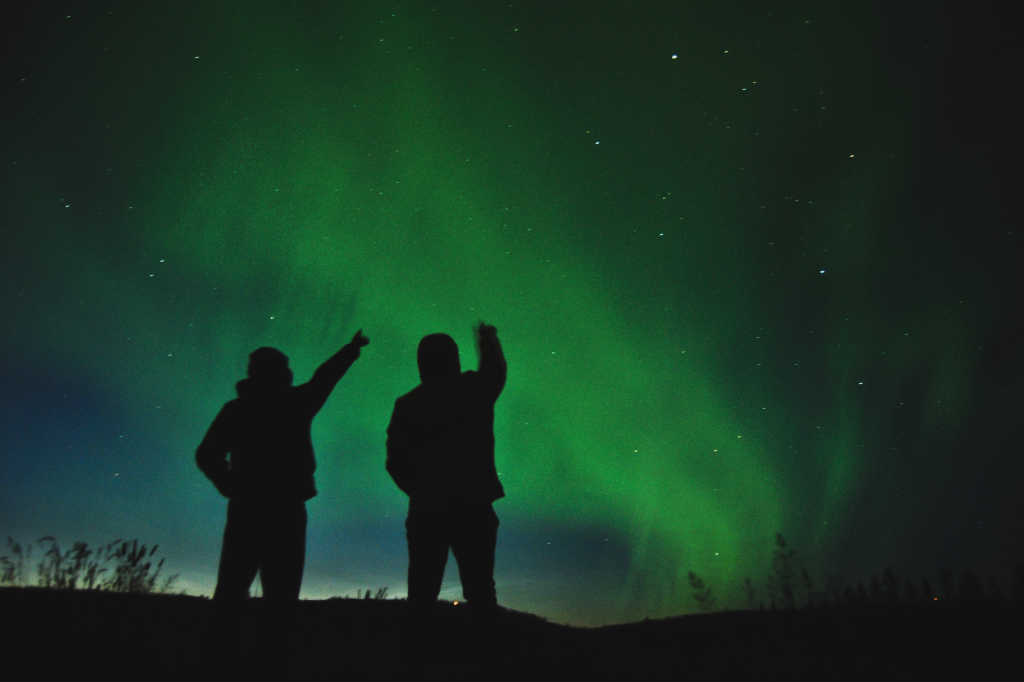 Iceland has become one of the hottest must-see countries in the world. Travelers are drawn to its dramatic landscapes, the quirky vibe of Reykjavik, and the chance to experience the elusive northern lights. To increase the odds of viewing the lights, visit from November to April. Also, we recommend that you spend three nights in the Westfjords, the most remote and darkest part of Iceland!
32. Cruise Down the Amazon River in Style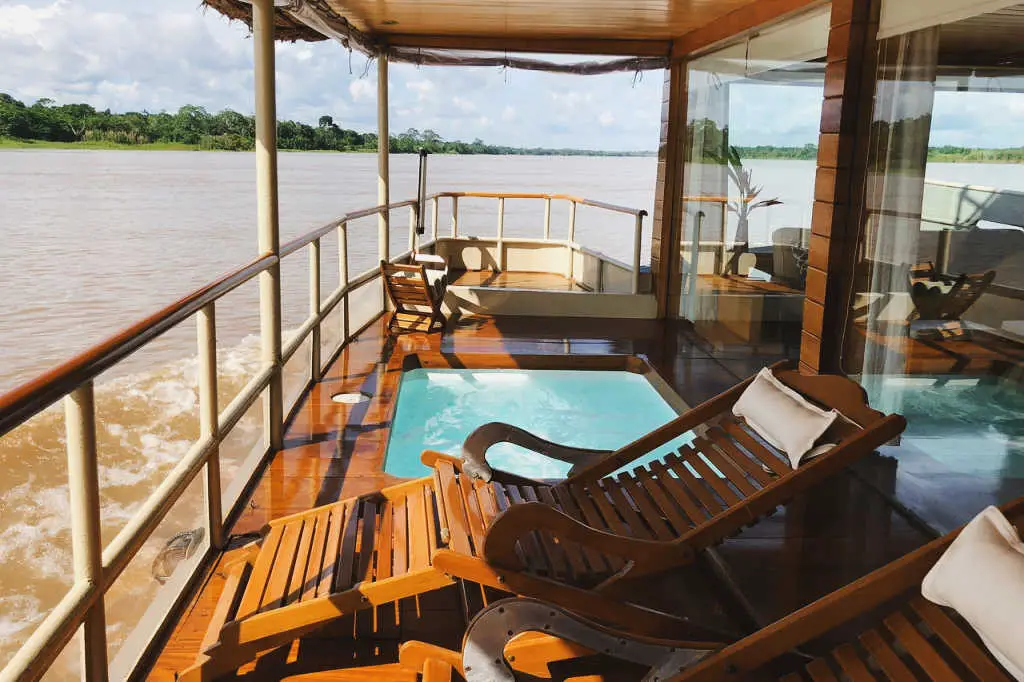 While you don't need to be in great shape or young to enjoy cruising down the Amazon River, it made the list simply because it's totally epic. We recommend the 4 Day Amazon River Luxury Cruise from Iquitos on the 'Delfin II' tour. Furthermore, with four exclusive suites, the massive ship can only accompany eight guests—making for a very private experience.
33. Explore the Sea Caves Along the Napali Coast – Hawaii, USA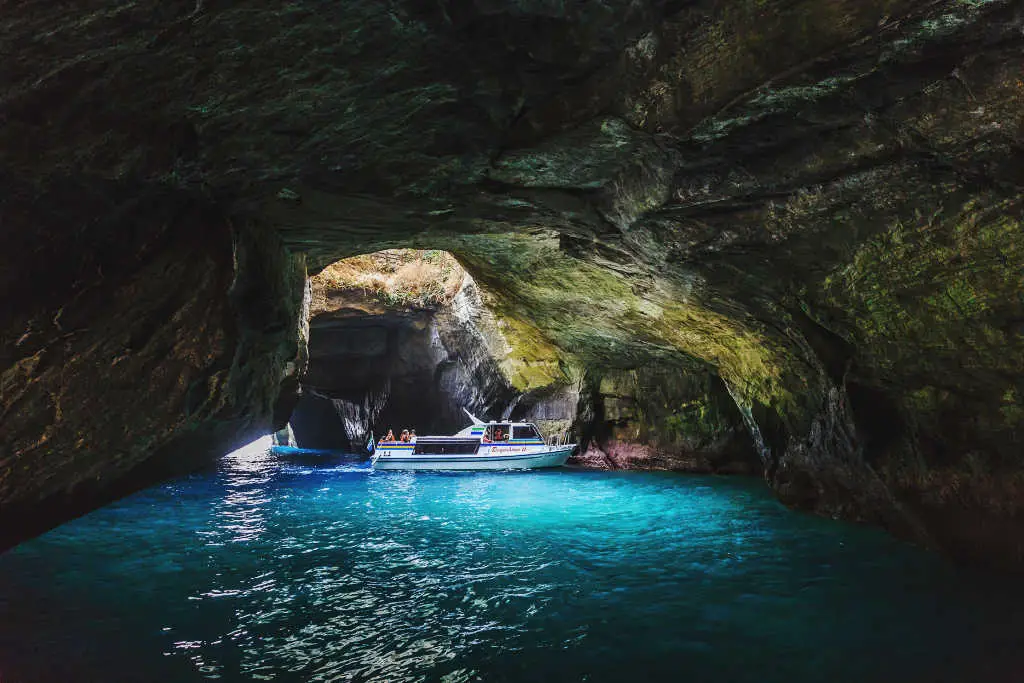 The cliffs along the Kauai's Napali Coast are some of the most dramatic in the world, along with the least accessible. To explore the 15 miles of shoreline, either charter a private boat or join in on a fun group tour. Prepare to have your mind blown as you enter a pitch-black cave, only to turn a corner and see an opening in the roof of the cave with a massive waterfall plunging down into the crystal clear blue water.
34. Go Camping in White Sands National Park
White Sands National Park may very well be the most impressive landscape in the US National Park Service. This may sound like hyperbole—but it is no exaggeration. The park is shockingly surreal, to the point where you may wonder, "Am I really in the United States?"
In America's take on the Sahara, sleds have replaced camels as the transportation option of choice. It's quite a change from the time when Spanish explorers referred to this area of southern New Mexico as, "The journey of death."
35. Traverse Through Mountain Villages – Bhutan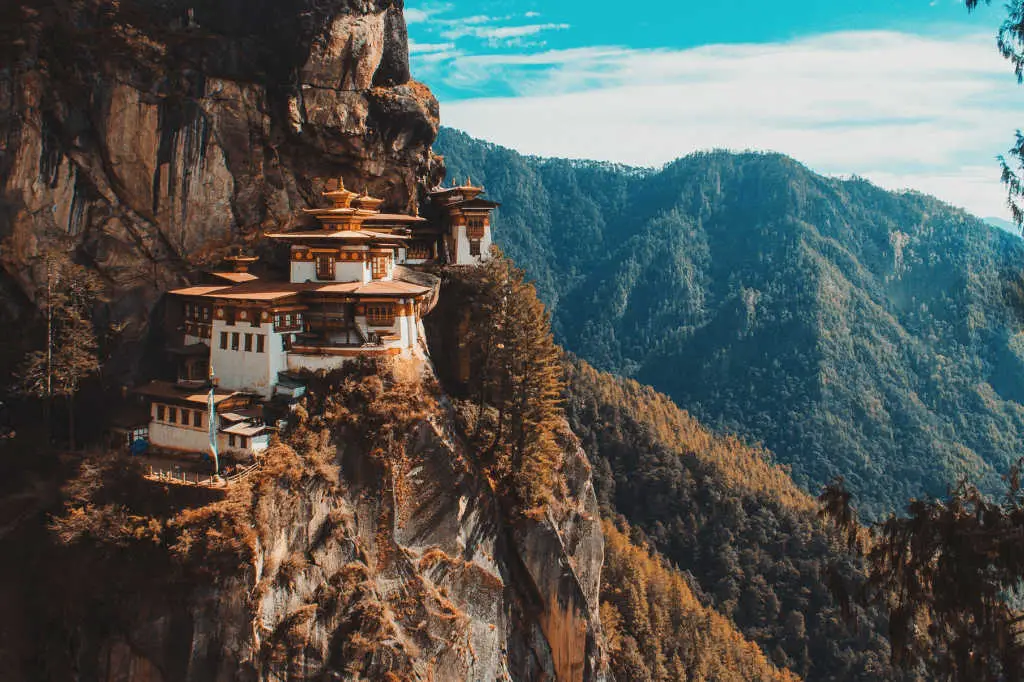 Bhutan is a place where valleys ring with tinkling yak bells, archery is the national pastime, and many locals still wear colorful traditional garb. Visiting the mountain villages in Bhutan, and walking trails that have joined villages for centuries is truly a unique experience. Lucky trekkers will spot the elusive snow leopard along the way.
36. Come Face-to-Face with Africa's Mountain Gorillas – Rwanda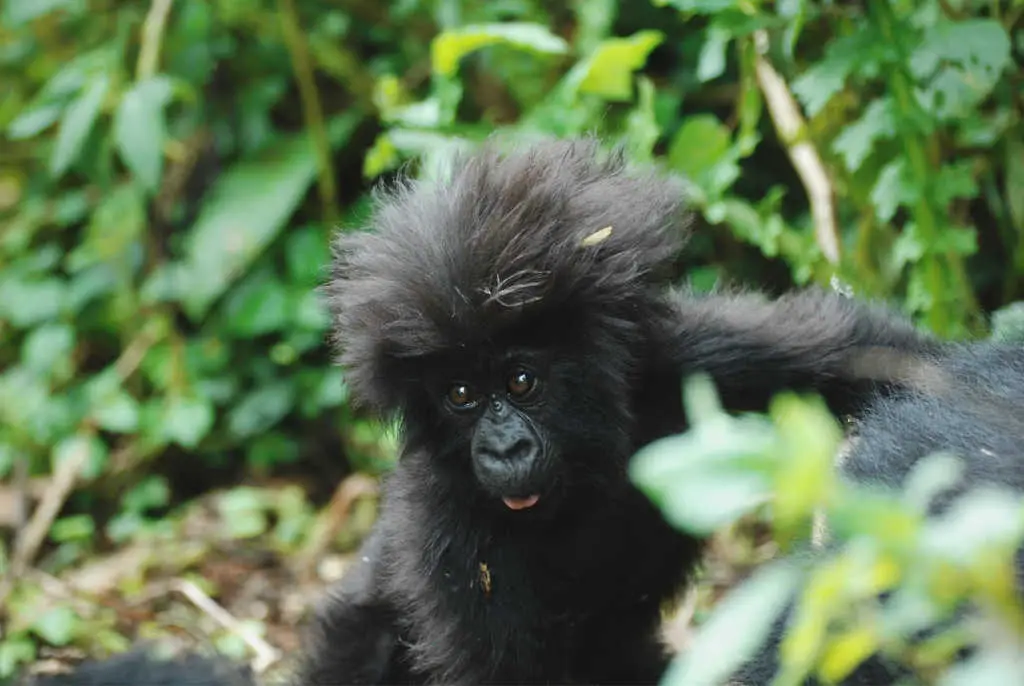 If you desire to come face-to-face with wild mountain gorillas then there's no better place than Rwanda. Local dedicated guides from the Volcanoes National Park stay with the gorillas 24 hours a day, so they know exactly where they're located. Therefore, visitors are 100% guaranteed in encountering these intimidating gentle giants. However, you'll still need to trek high and deep into the jungle to rendevous with these animals.
37. Hike to the Top of Huayna Picchu – Machu Picchu, Peru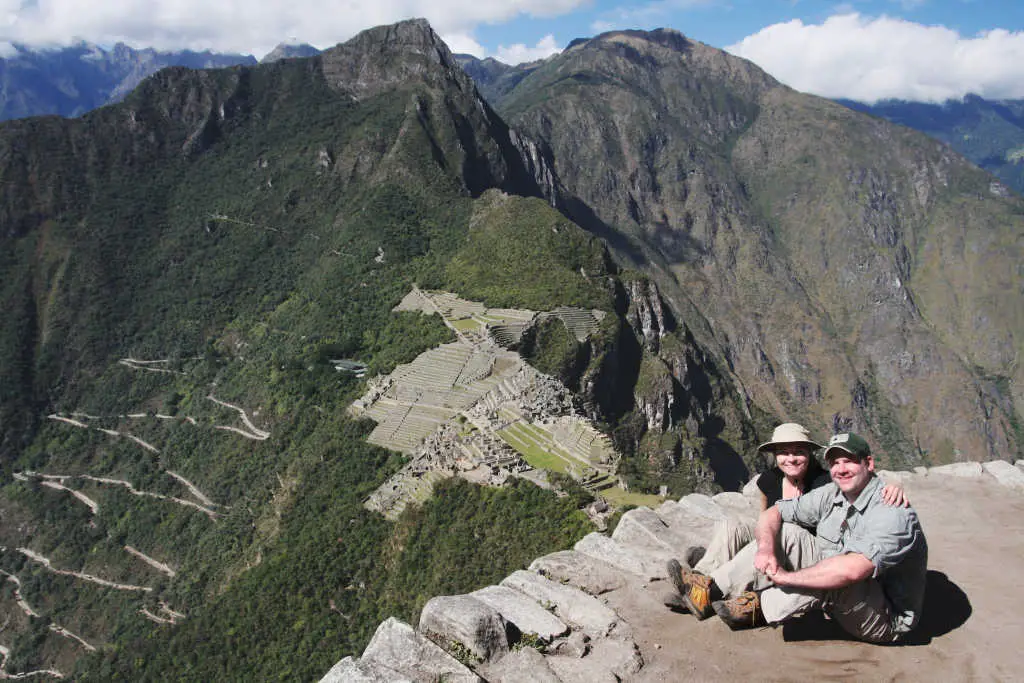 For the absolute best views of Machu Picchu, climb up the neighboring hill of Huayna Picchu. Known as the "Stairs of Death," the climb to the top of Huayna Picchu is not for the faint of heart, it's crazy steep. Nevertheless, thrill-seekers should purchase their tickets way in advance because the Peruvian government only allows 400 climbers per day.
38. Hike the Milford Track, New Zealand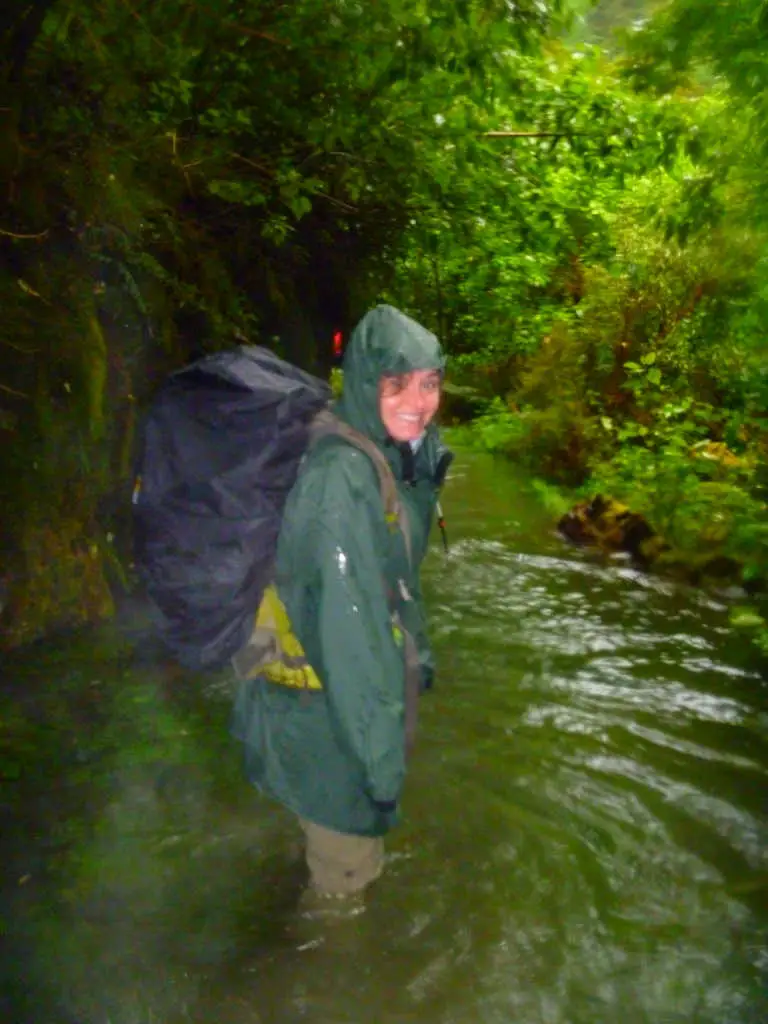 The 33.5 miles Milford Track located in New Zealand is considered by many to be one of the most beautiful walks in the world. Only 90 hikers per day (50 guided, 40 independent) are allowed and each hiker must finish the hike in four days. For example, during our walk, on the first day, heavy rains caused flash floods which prevented us from hiking. As a result, we were forced to take an emergency mandatory helicopter ride to our second night's lodging. All hikers must keep moving forward each day, no matter what.
39. Climb Mont St-Michel, France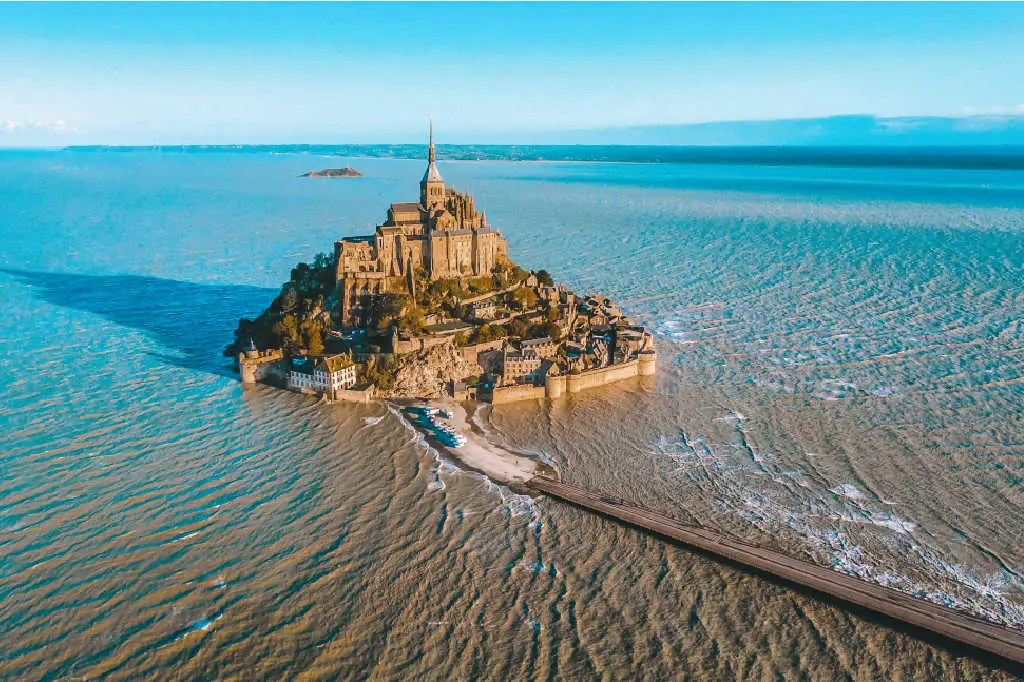 There's little doubt that Mont St-Michel is one of the most picturesque historical sights in France and the world. We still remember our first glimpse—we were left speechless, and then carried on with taking about a million photos. The medieval abbey sits perched on top of the rocky island and is immensely popular and always busy. Furthermore, the walk from the visitor center to the top of Mont St-Michel takes about two hours roundtrip—it's not too challenging but it's more about enjoying this amazing travel experience before you die.
40. Safari With Cowboys in South Africa
During our travels through Africa, we went on game drives in Tanzania, Zambia, and South Africa. We're fortunate; we've been on many different types of safaris. However, our experience with Arathusa Safari Lodge was like no other, we now refer to the rangers there as "cowboys."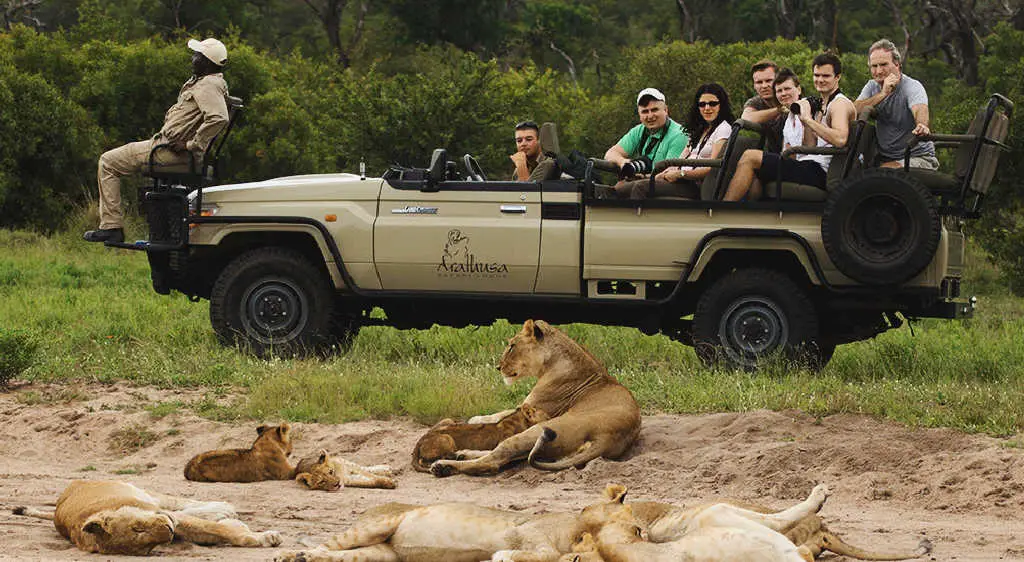 All the other game drives before and after Arathusa will seem a bit dull. Some might even seem tame. When you're out in the bush with the rangers from Arathusa, you're tracking animals, driving over trees, and off-roading, your adrenaline is pumping like crazy. It's an experience that is hard to describe—you must live it!
Did we miss any great travel experiences or things to do in life by the age of 40? Let us know in the comments section.