The first time I saw Taroko Gorge National Park I knew I had to visit it. There is a truth that photography can inspire in just one shot. One day I came across a photo that put my wanderlust on full throttle. It was of a misty, mountainous landscape with a turquoise river running under huge marble cliffs.
I showed it to Harry and said, "I want to go here!" This was the moment we decided to visit the stunning country of Taiwan. Hiking and exploring Taroko Gorge National Park is something you don't want to miss!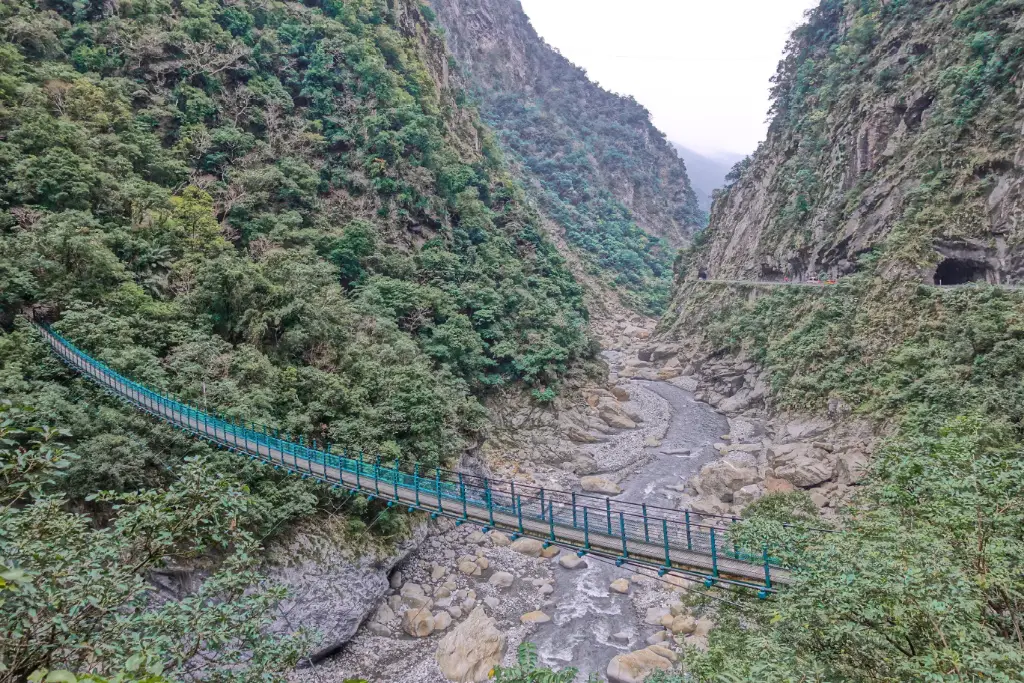 Taroko Gorge National Park | Hiking and Exploring
Taiwan's Taroko National Park, specifically Taroko Gorge, is Taiwan's top tourist destination. It is also known to be the deepest marble canyon in the world. Many people come here to explore the breathtaking scenery and to spend the day hiking the various trails that are in the park.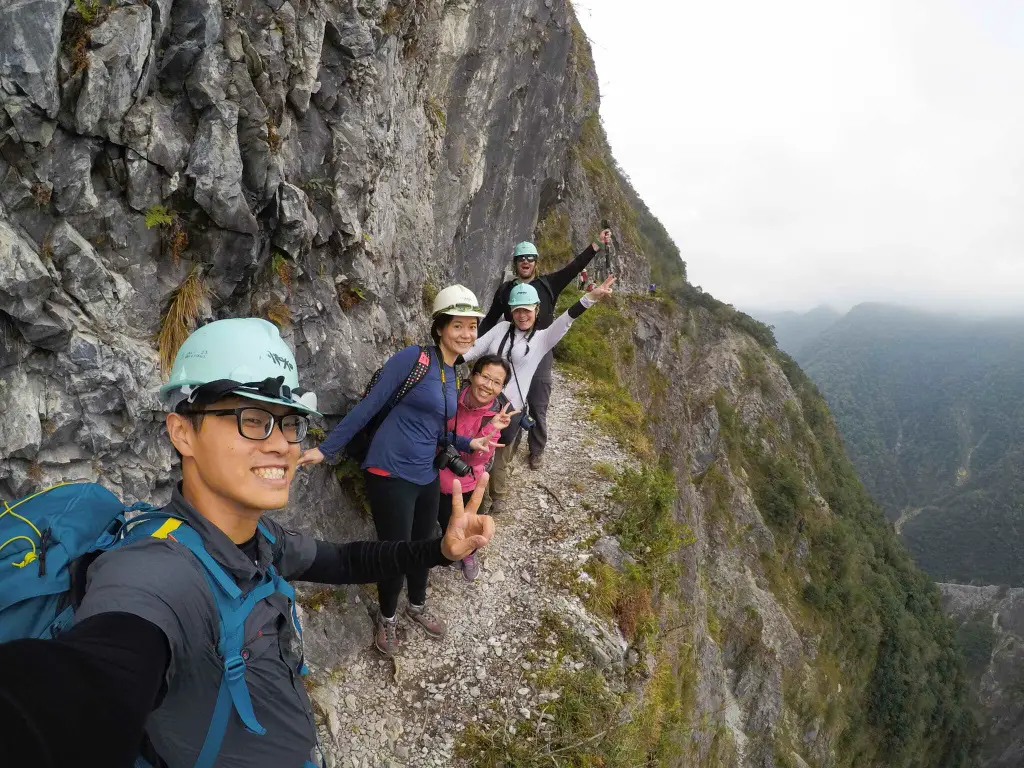 As we began our research, we learned of the Zhuilu Old Trail Hike within the national park. For adventurers, scenery seekers, and hikers, this is the premier trail of choice. The hike is 6.2 km (round trip) and accessible by permit only to avoid crowding on the narrow trails and dangerous sheer cliffs.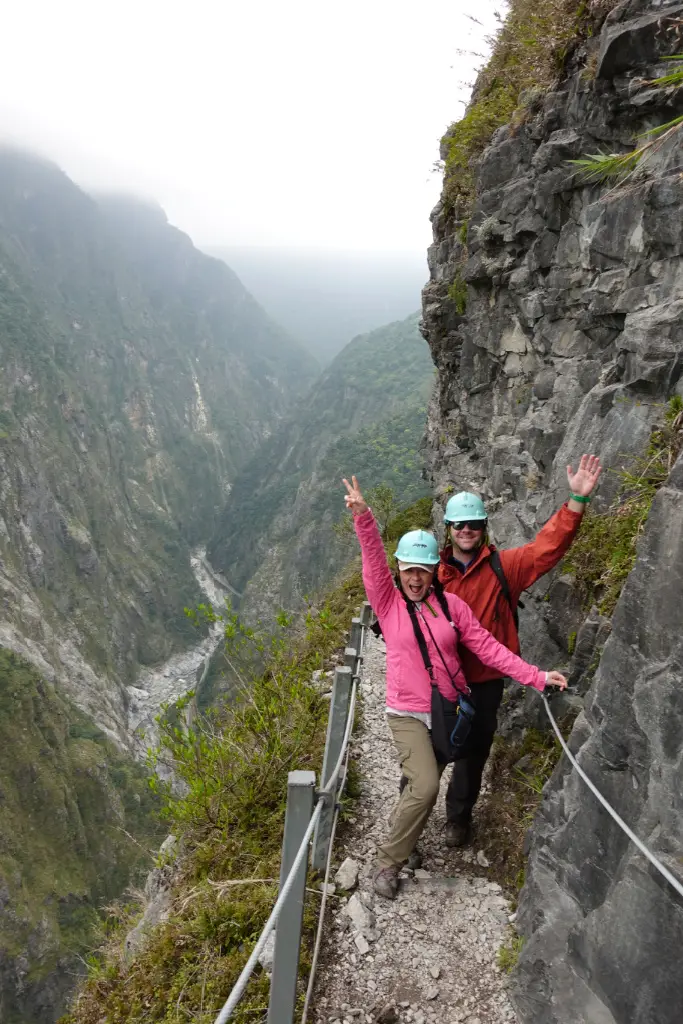 Eye Travel Taiwan | Local Experts
After learning that there was a lot of paperwork and pre-registration involved, we reached out to Eye Travel Taiwan to help us organize the day. The team simplified our day by retrieving the permits, taking care of all our transport to/from our accommodations in Hualien, and safely guiding us on the hike. Additionally, they even provided safety equipment and hiking poles.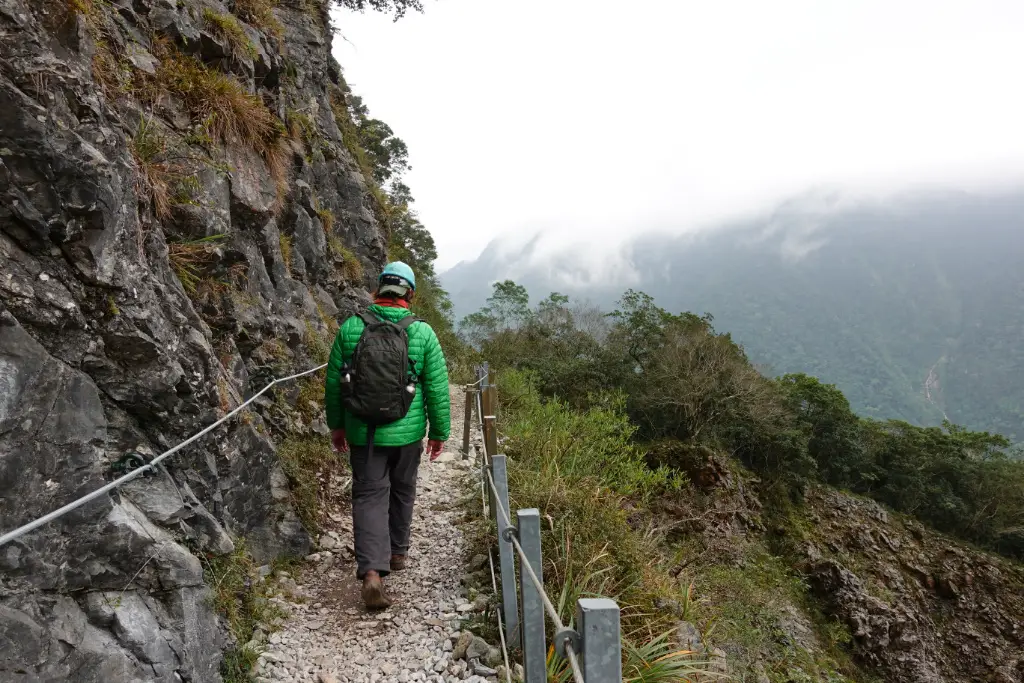 We also had to give extra props to our guide William, who only made our day even more memorable. He was enthusiastic and silly, and just went above and beyond throughout the entire day. In true Taiwanese hospitality, he served as our photographer, served up hot coffee at the lunch stop, and treated us to a special treat, a Taiwanese pancake, following the hike!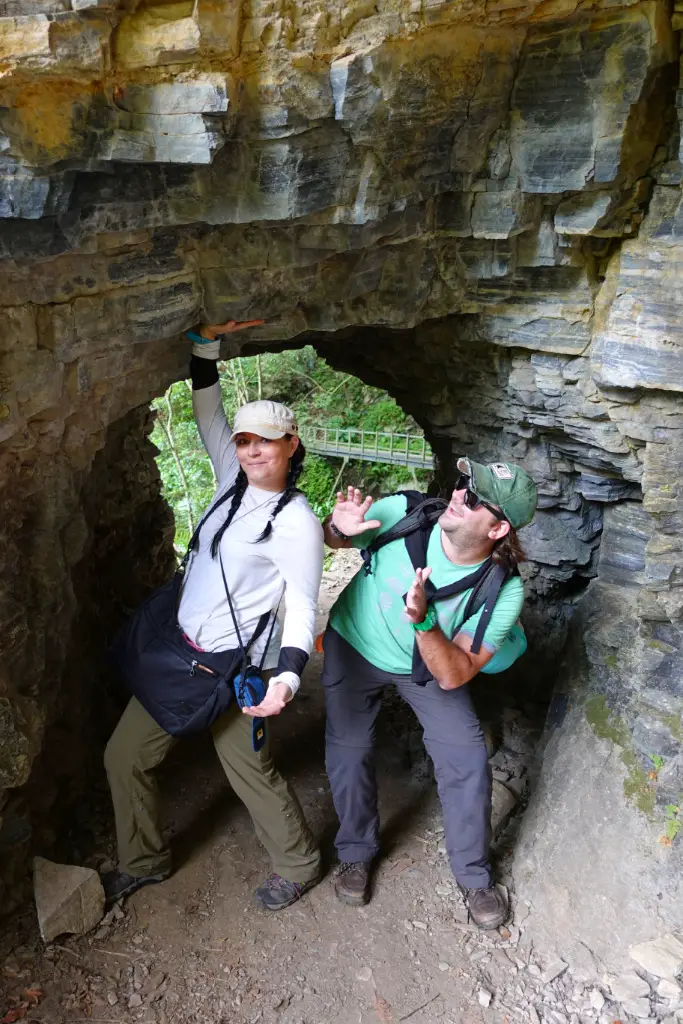 Because you have to see it to believe it, check out our short video clip below showcasing our day hiking the Zhuilu Old Trail.
As avid hikers, this was one of the best day hikes we have ever done in our life. We spent the day trekking in awe-inspiring scenery, crossing over suspension bridges, and getting an adrenaline rush from walking the narrow paths that follow sheer cliff drops.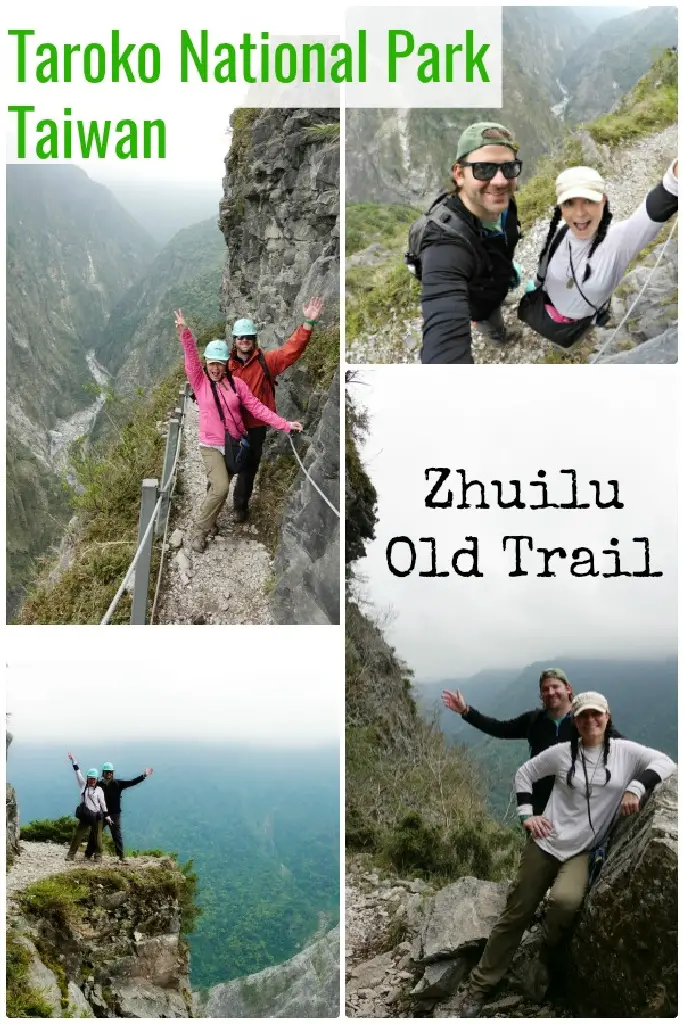 Wildlife Along the Zhuilu Old Trail
As animal lovers, we kept our eyes open for local wildlife throughout the trek. During our hike, we spotted the macaque monkey and many local bird species including the Mountain Scops Owl.
Overall, hiking the Zhuilu Old Trail with Eye Travel Taiwan was the highlight of our tour of Taiwan. If you have any questions or are considering hiking this trail yourself, feel free to reach out. We'll be happy to provide insight and recommendations.
Taroko Gorge Tour Recommendations
If you want to visit Taroko Gorge National Park hiring a local guide and driver will make the experience easy and enjoyable. Depending on how you want to spend your day, several organized tours are available. For example, you can hike the Zhuilu Old Trail, or explore the Taroko Gorge via the gentle walking trails, or even go canyoning in wetsuits on a river trekking tour.
In terms of accommodations, travelers use Hualien as their home base to explore the national park. In fact, there are many hostels, homestays, and hotels within walking distance from the Hualien Train Station, which is how most people travel through Taiwan.
Shining Forest Hostel is one of the highest-ranked hostels in the city with free bike rentals, and breakfast, and within walking distance from the main train station. Only 0.5 kilometers from the train station, travelers looking for an authentic Taiwanese experience may appreciate a stay at Sunshine B&B. Operated by a local Taiwanese couple, guests rave about the breakfast, adorable rooms, and excellent hospitality. Last, backpackers on a tight budget may consider a stay at G.O.A.T. Hostel. It's about a 7-minute walk from the train station and offers shared spaces and dormitory-style beds for under USD 30.