Driving to Alaska is officially the ultimate road trip. Travelers looking to take the scenic route had best be ready for the journey of a lifetime.
Along the way, plan on seeing some of the most spectacular scenery on earth. This once uncomfortable dirt road is now a modern-day highway system, and it's one smooth ride!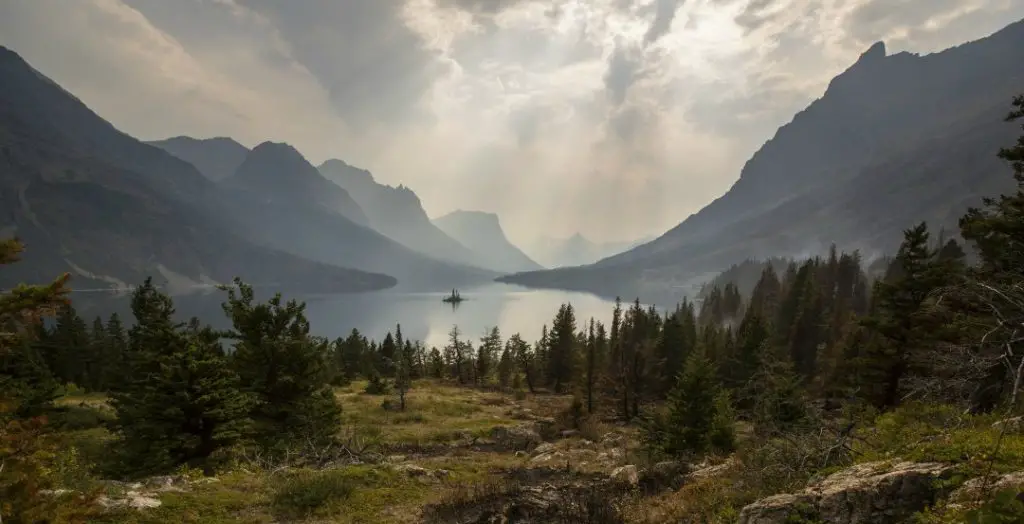 There are plenty of gas stations, accommodations, food stops, and visitor amenities all along the 1,500-mile journey. Honestly, the only thing you may have to worry about is some light construction along the way that may cause some minor delays.
COVID-19 Update > Can You Cross the US-Canada Border?
Latest Update 5.1.23
After mounting pressure, the Government of Canada has updated the country's Covid-19 entry requirements. As of October 1, 2022, Canada has lifted all Covid-19 entry requirements for both citizens and noncitizens. According to multiple sources, the ArriveCan app, random testing, quarantine measures, vaccine passports, and mask-wearing on public transportation have all been scrapped.
As of October 1, 2022, there will be no Covid-19 restrictions in effect for all travel across Canada. Finally, beginning May 12, 2023, non-US travelers entering the country will no longer be required to be fully vaccinated against Covid-19.
Dawson's Creek Marks the Start of the ALCAN
Dawson Creek, British Columbia marks the spot where the Alaska Highway (also called the ALCAN Highway or Alaska-Canada Highway) officially begins. To reach "Mile Zero," from the West Coast you'll drive north on Highway 97. From the Midwest, you'll most likely travel through Edmonton, if you're in a hurry.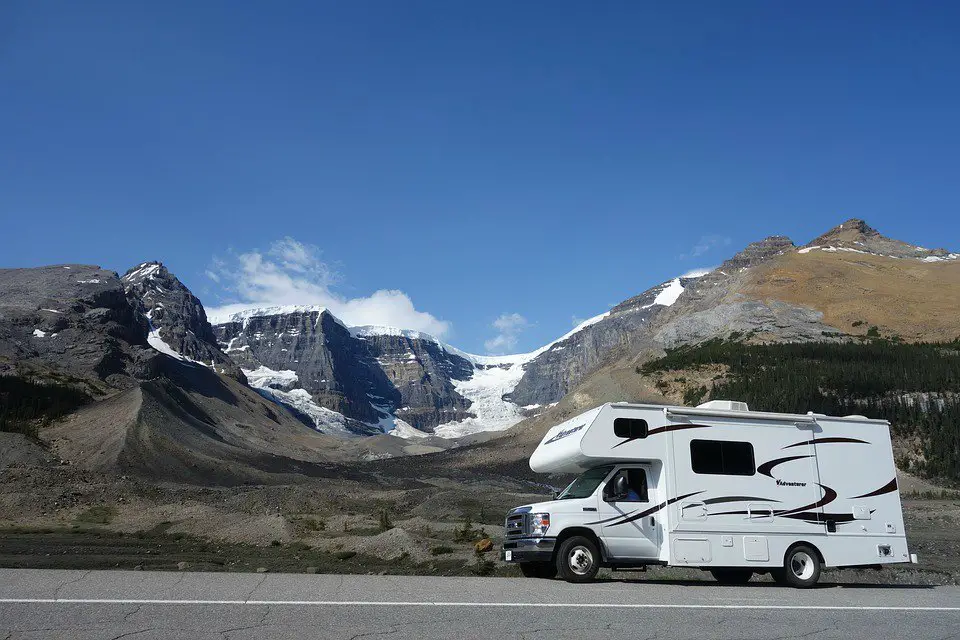 If you're not in a rush, you should take a detour through Calgary to visit Banff and Jasper National Park. They're part of the Canadian Rockies and they are breathtaking! The route from Banff to Jasper is known as the Icefields Parkway and is considered to be one of the most impressive drives in the world.
Take a Jasper National Park Tour > Check Availability
Driving can be challenging here. Just try to keep your eyes on the road and drive slowly. For example, we had a huge bear jump over the guardrail and run right in front of our vehicle as it darted across the highway!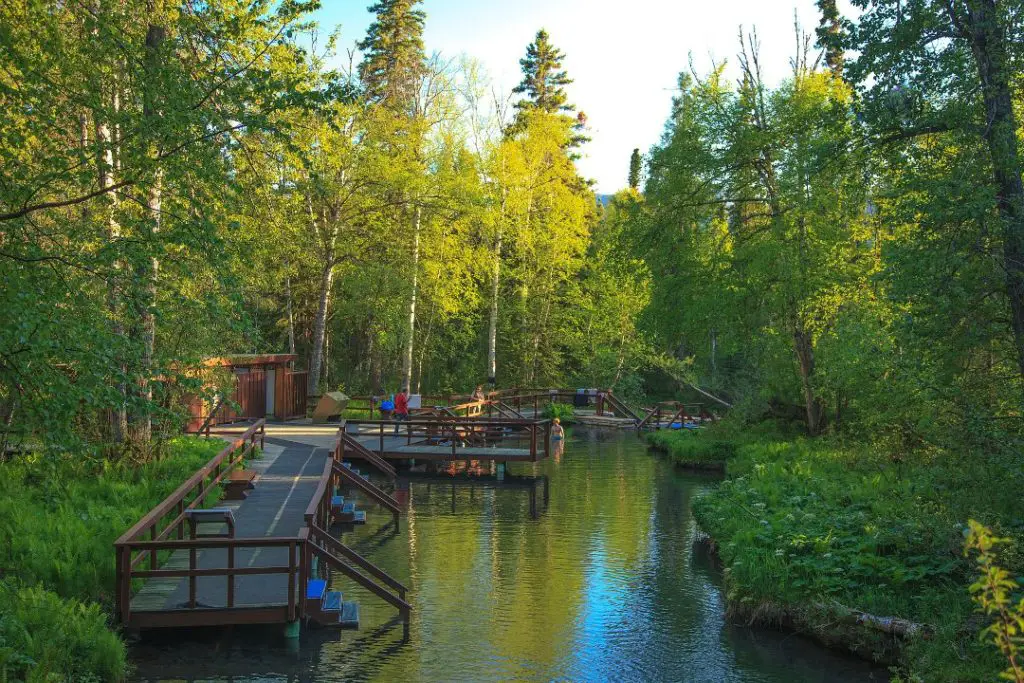 By the way, if you're looking to rent a car, make sure to use Discover Cars for car rentals, we just used them on a trip down to Key West and saved a small fortune.
The route ends in Delta Junction, Alaska. However, the adventure will be far from over once you arrive. Soak it all in. Don't rush.
There's no other journey like it in the world. It's a good thing to have your own wheels to sightsee at your own pace.
With limited or no access to the internet, you'll need this guidebook
Adjusting to Life Without Stuff
For many Americans, one of the hardest aspects of driving to Alaska is not having everyday things right at their fingertips. With an Alaskan road trip, travelers need to strategically plan out their day a bit more than in the lower 48.
For example, you won't come across gas stations and other facilities that are open 24 hours. Internet access and cell phone coverage are limited.
For most people, it may take a few days before they adjust to this pace. Additionally, if your GPS isn't working because there isn't a signal, you'll have to rely on physical maps, we prefer the latest Rand McNally Road Atlas.
💰 Budget Tip: Before you depart, make sure to purchase low-cost travel health insurance for the days you'll be traveling through Canada. As one of the most expensive countries in the world for health insurance, you don't want to leave yourself susceptible to an expensive emergency procedure. Especially, when travel insurance will typically cost less than $10 per day.
When traveling abroad, we use Insubuy. More specifically, their Patriot International Lite plan.
16 Things to Know Before Driving to Alaska
The trip is not as remote and dangerous as you probably would first think but it is still important to take the proper precautions. You should know these 16 things before driving to Alaska:
During the summer, you should come across gas stations, food options, and accommodations about every 20 to 50 miles.
Bring a credit card as many gas stations are automated and don't have a clerk.
Plan on filling up your gas tank between 12 p.m. to 5 p.m. to make sure you have access to gasoline. Save money on fuel by making sure your tires are always properly inflated. We bought this awesome, compact, and strong digital tire compressor which shuts off automatically and can fill an empty 17-inch tire in two minutes!
Canada uses the metric system so signs will look different. The speed limit will be in kilometers per hour (KPH), where 1 mile = 1.61 kilometers. Gas stations will sell by the liter, where one gallon = 3.79 liters.
Expect to pay about 20% more for gasoline along the route.
Much of the road will be a two-lane paved asphalt highway with a gravel shoulder wide enough for the typical vehicle.
Pay attention to weather forecasts to prevent driving during inopportune times.
Drive with your headlights on.
Radar detectors are illegal.
If you like the idea of slow traveling, plan on taking at least four weeks (roundtrip) to complete.
Whitehorse is the Yukon's territorial capital and the largest community along the route.
If you're caught speeding at more than 40 kph or 25 mph over the speed limit in British Columbia, you're likely to have your car impounded.
It's a good idea to verify your specific situation with the Royal Canadian Mounted Police before attempting to cross the border with any kind of weapon, including sprays.
Check with your cell phone provider about the coverage they supply along the route. You may be surprised that it won't cost you anything additional. However, if it's lacking, it may be worthwhile to look into purchasing a satellite phone. Make sure to keep your phones charged in case of an emergency. We recently bought this 3.0 Port 36W/6A Fast Car Charger and it charges are phone 3x as fast, it's amazing!
The best time to drive the route is from May through September.
There are not that many plush accommodations along the way so it's a good idea to make reservations as soon as possible. See the best lodging options along the way below.
7 Best Stops Along the Way
Along the way, you'll be passing through some of the best untouched wilderness in the world. This drive is incredibly popular for independent travelers seeking outstanding scenery, unique cultural attractions, adventurous tours, and unforgettable experiences.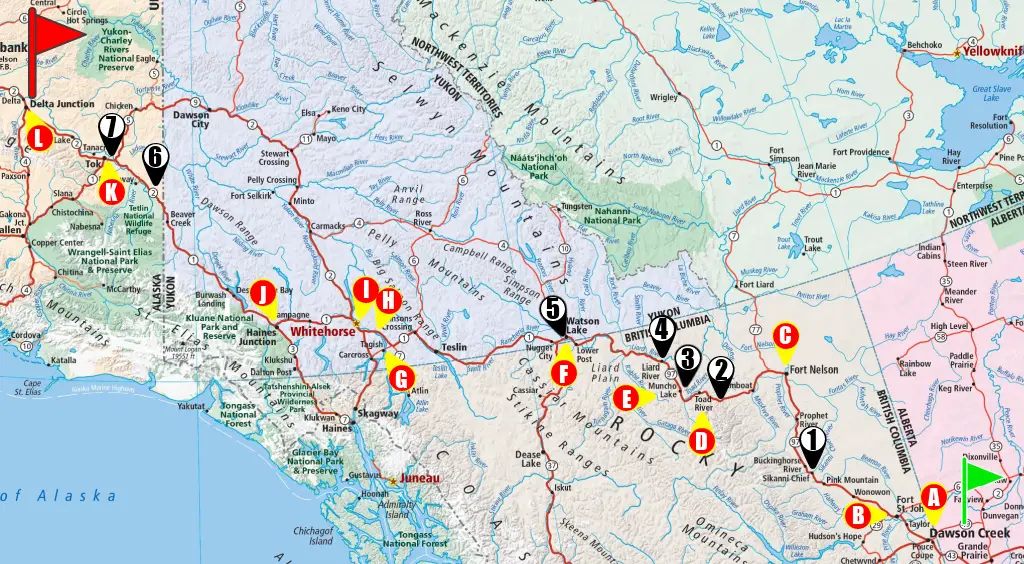 There are numerous things to see and do in the towns of Whitehorse and Haines Junction. Therefore, it's probably worth spending a couple of days in each town. Besides those two towns, there are seven highlights to visit, from south to north, along the Alaska Highway, including:
Sikanni Chief Falls Protected Areas: 100-ft waterfall
Stone Mountain Provincial Park: Hiking and wildlife viewing
Muncho Lake Provincial Park: Serenity and Seclusion
Liard River Hot Springs Provincial Park: Natural setting for stress relief
Sign Post Forest near Watson Lake: The most unique stop along the way
Tetlin National Wildlife Refuge: Scenic overlooks, wild animals, beautiful birds
Muklukland: Unusual exhibits and fun activities
Best Places to Stay Along the Way
Below are the best places to stay, south to north, from Dawson Creek to Delta Junction. We would reserve these sooner than later because they're in high demand and there are only a few decent places to stay along the way.
(A) Dawson Creek: Stonebridge Hotel Dawson Creek (pool, hot tub, fitness center)
(B) Fort St. John: Northern Grand Hotel (clean and modern)
(C) Fort Nelson: Woodlands Inn & Suites (laundry facilities)
(D) Toad River: Stone Mountain Safaris Bed and Breakfast (hot tub)
(E) Muncho Lake: Double G Service (serves American cuisine)
(F) Watson Lake: A Nicer Motel (charming motel with kitchenettes)
(G) Tagish: Little Atlin Lodge (boat rentals and fishing on site)
(H) Marsh Lake: Inn On The Lake (fitness center, hot tub, and sauna)
(I) Whitehorse: Hidden Valley Bed and Breakfast
(J) Haines Junction: Parkside Inn (breakfast includes eggs, muffins, and fruit)
(K) Tok: A Hyde Away Inn B&B (balconies with mountain views)
(L) Delta Junction: Kelly's Alaska Country Inn (kitchenette)
Willing to choose the places to stay by yourself or in case getting a bit off the route? Try Trivago: a service comparing the best prices.
Top 4 Popular Tours in the Yukon
Highway 37 Stewart-Cassiar Scenic Route
When you decide to return to the lower 48, instead of returning on the ALCAN, you may consider taking Highway 37, the Stewart-Cassiar Scenic Route. Whether you take Highway 37 or 97, from Watson Lake to Prince George, the driving time is about the same, so why not take a different avenue?
While it may not be as picturesque as Highway 97, Highway 37 has its perks. For instance, it's much less congested, enjoys smoother pavement, more wildlife opportunities, and has a few highlights of its own including several lakes and provincial parks.
From Watson Lake to Kitwanga, there is limited cell service along Highway 37. Therefore, you must make your lodging accommodation in advance. There's only one inn along the way, Northway Motor Inn in Dease Lake, and if you don't overnight there it may take another 6+ hours to reach Highway 16 in Kitwanga. Once on Highway 16, the LDR Lodge – Last Dollar Ranch is a great place to stay.
We use this budget-savvy travel health insurance to protect our trips > Get a Quick Quote
What to Do to Prepare Your Vehicle For Driving to Alaska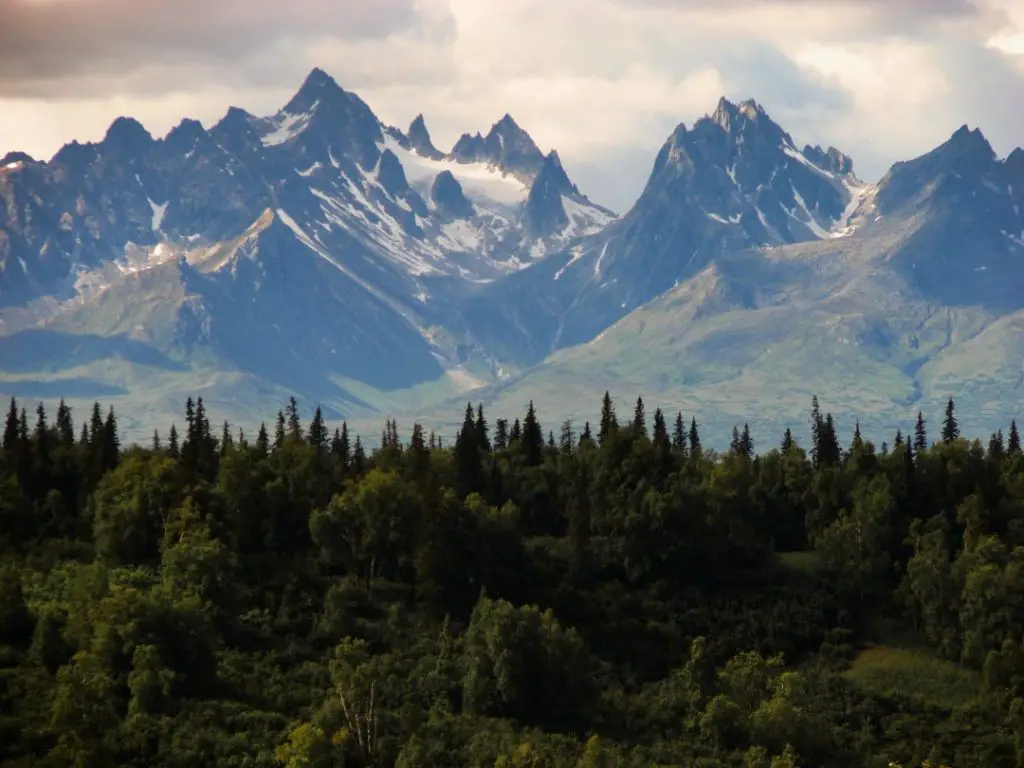 Pretty much any vehicle is capable of making the trip to Alaska— even a motorcycle! The trip is about 48 hours nonstop, so you must take a vehicle that you trust and feel safe in. However, we recommend taking at least a week so that you can enjoy a few sites along the way.
Before departing, plan on taking reasonable precautions with your vehicle such as making sure you're up to on scheduled maintenance and topping off fluids. Also, you should verify that you have the appropriate parts, in good working order, to change a flat tire.
Here are a few more tips on things you should bring along on the journey:
Is Driving to Alaska Worth It?
Yes, especially if you enjoy road trips! It's an epic journey down wonderfully scenic roads, passing fun and interesting attractions, that few people do. However, it does take a lot of time, consumes a lot of gas, and some parts are quite mundane—like everything in life, you must take the good with the bad.
For instance, the journey from the border of the USA, near Montana, will cover about 2,000 miles (one-way) to reach Alaska. Driving non-stop, the expedition will take about 32 hours!
Below are the distances and driving times from two other states.
Driving to Alaska From Denver, Colorado – 2,800 miles, 47 hrs
Driving to Alaska From Dalla, Texas – 3,500 miles, 58 hrs
What's the Best Guidebook For Driving to Alaska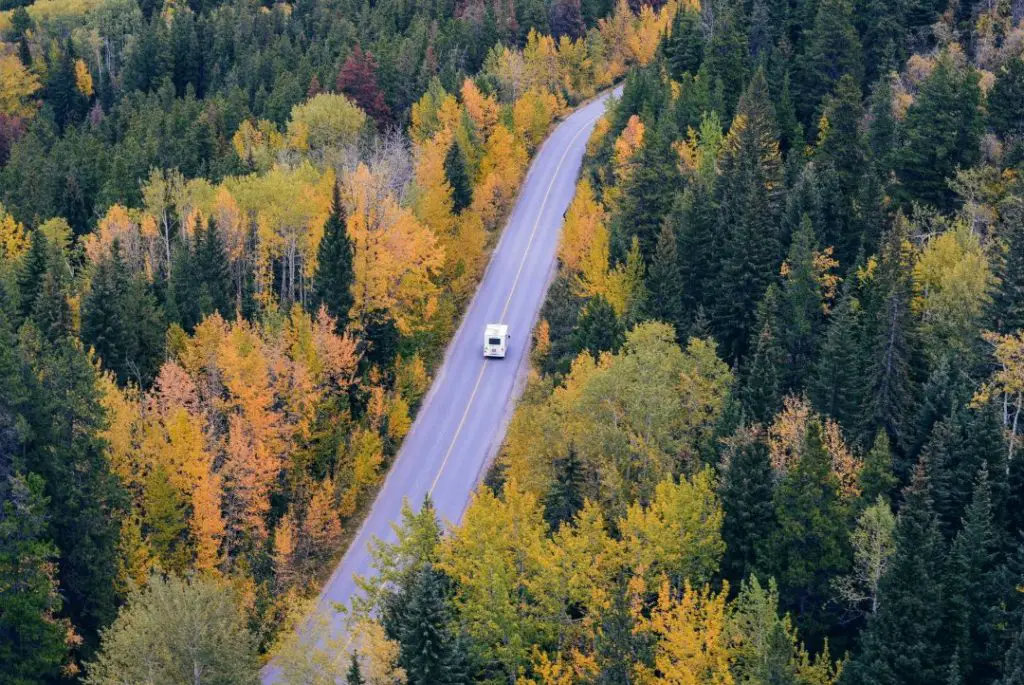 A carefully planned journey offers the opportunity to experience a world before development, where wild animals still roam a landscape covered with glaciers, tundra, mountains, lakes, streams, and forests. The only downfall to all of this fresh air and wide-open space is that there are only a few roads and limited tourist infrastructure.
The Milepost 2023 travel planner is a 700-page, mile-by-mile description of more than 15,000 miles of road in Alberta, British Columbia, Northwest Territories, Yukon, and Alaska.
The Milepost travel planner will assist you in finding accommodations, gas stations, restaurants, sightseeing opportunities, stores, and attractions. These facilities may be few and far between and separated by highly variable weather.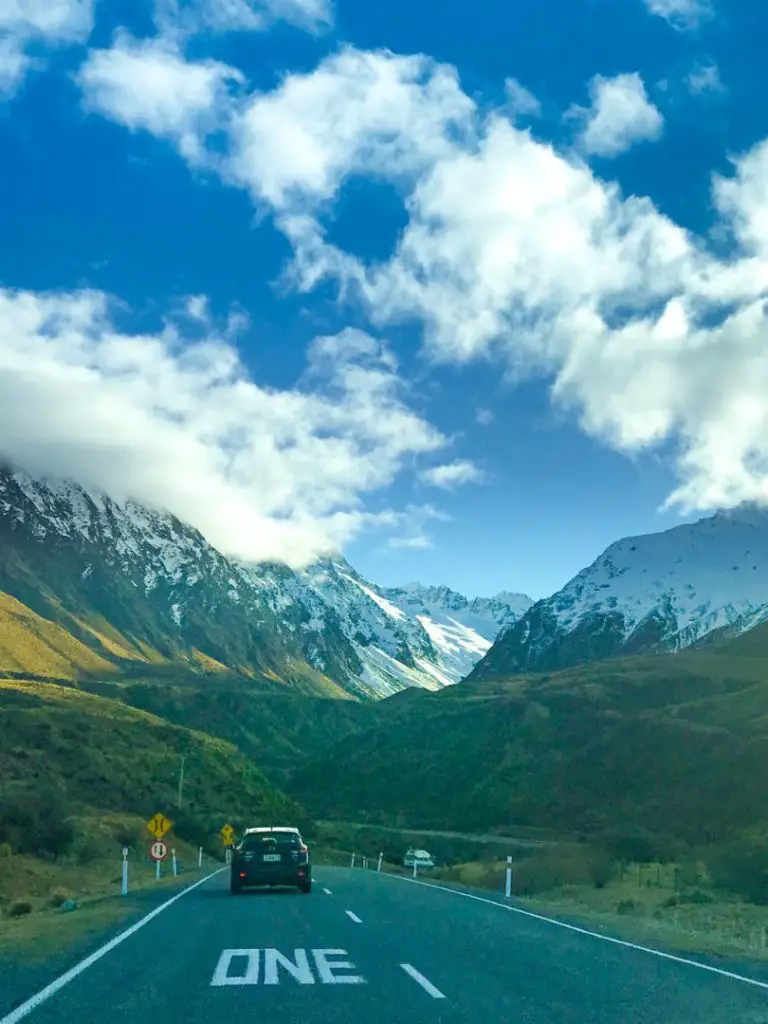 What is available tends to fill up quickly, especially during the summer. Planning is a good way to ensure your experience meets or exceeds your comfort levels. The Milepost is a great travel planning book that most visitors will need. You know it's good when even the locals tend to carry a copy with them.
TRAVEL TIPS
🏘️ Book Your Accommodation
We use Tripadvisor and Priceline's Express Deals to compare prices and reviews in advance and check availability
✈️ Book Your Flight in Advance
To find the cheapest flight options, you can use WayAway and Skyscanner to find the most suitable option for you
🚗 Reserve Your Rental Car
Use DiscoverCars and Skyscanner to compare prices and view the largest selection of vehicles