My motion sickness is scaring me to death. In the last few weeks,  as we prepare for our round-the-world trip I've been frequently asked, "So what are you most afraid of?" Many would think the answer would be related to not having a steady income, selling almost everything we own, or not having a car/home/job to come back to. But do you know what my biggest fear is? Crossing that damn Drake Passage!
What Is the Best Medication for Motion Sickness? Pill vs. Patch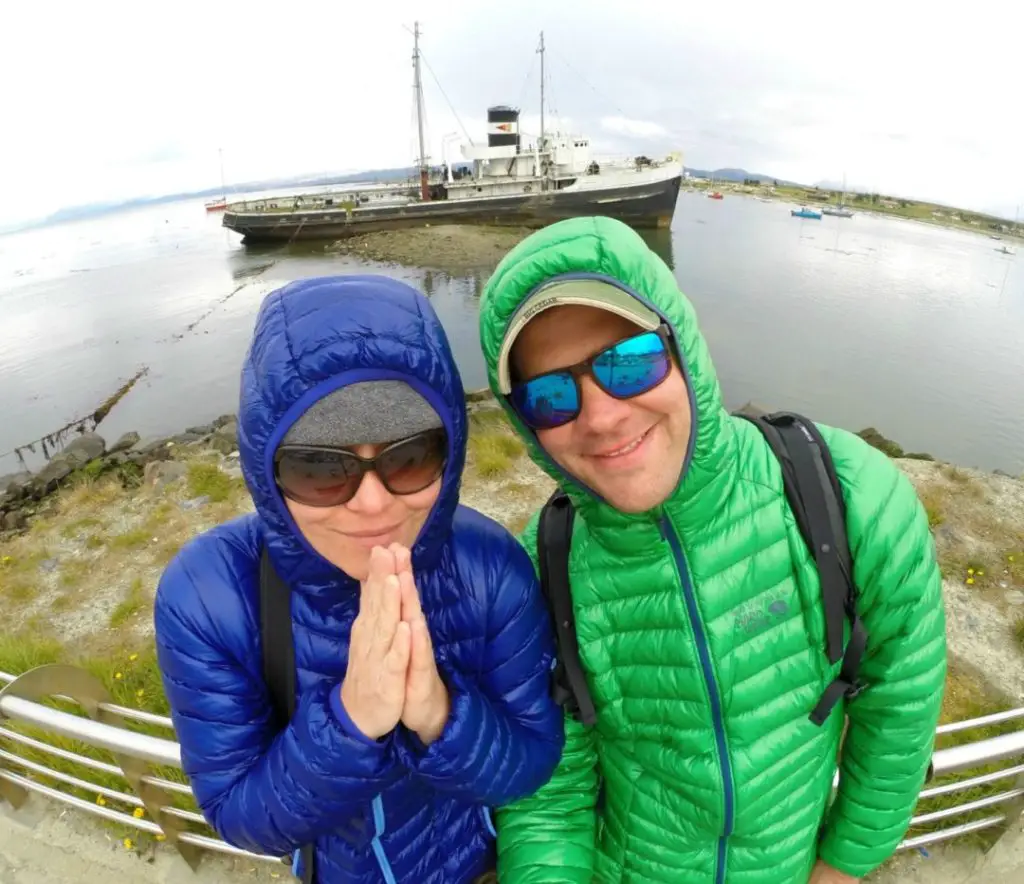 For whatever reason, this is my greatest fear on our round-the-world trip. Honestly, just watching videos of ships crossing has sent me running to the bathroom with a mild case of irritable bowel syndrome. Umm… I am not joking.
We did not leave our cabin for about 24 hours during this period because we were still feeling so terrible. I am making myself sick with research. For example, do you know that most of the topsy-turvy Drake Passage YouTube videos take place in November?
On the other hand,  visiting Antarctica in November has been described as "pristine (since no tourists have visited since last March). As we'll be visiting in November, we'll be some of the first to step foot on the White Continent when the tourist season opens.
Please see our short video clip of crossing the Drake Passage
Overcoming Motion Sickness
In our cable TV days, one of Harry's favorite programs was, "The Deadliest Catch." Do you know that just watching that ship bounce on TV Bering Sea made me nauseous?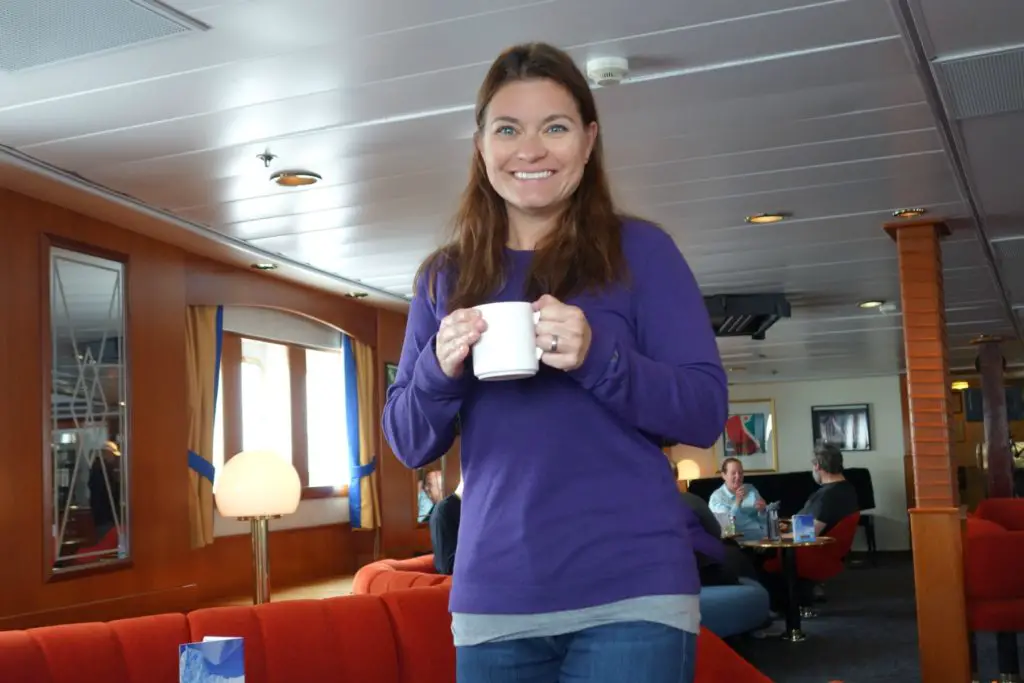 This week, we checked off our doctor's visit and I had a long discussion with my physician as to what medications we will be prescribed to fight against the dreaded four days that we will spend crossing the Drake (two days there and two days back).
One of the best things we did to overcome motion sickness on the way back up from Antarctica was to walk the deck. We walked for about two to three hours, once we departed Antarctica, to allow our body a bit of time to acclimate to the motion of the ocean. Try not to sit down.  It really helped!
Natural Remedies For Motion Sickness
On past trips in much calmer waters, we were told to "look at the horizon," use sea-bands, eat ginger, drink chamomile tea, etc. We've tried them all and none of these "natural" remedies have ever helped us.
Based on our experience if you're prone to motion sickness there's nothing that's going to prevent it from wreaking havoc on you. You simply need to learn to cope with it, by easing the pain.
Best Medications For Motion Sickness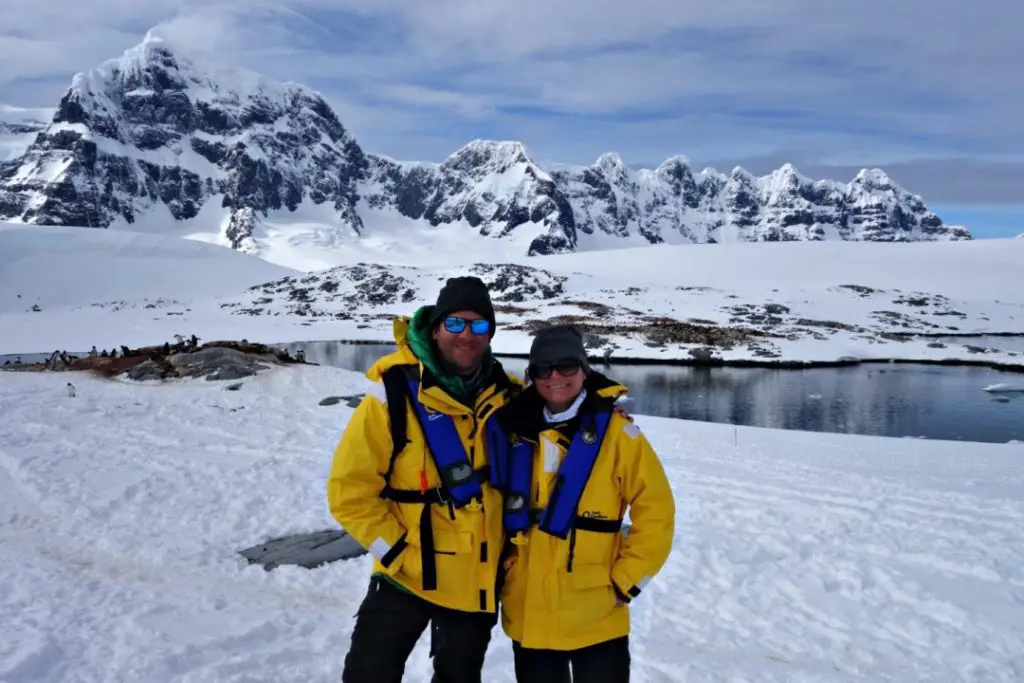 Today I was happy to visit my local pharmacy to pick up two prescriptions for motion sickness. This is what we are bringing to ward off motion sickness so Harry and I are not spending 4 days hugging a random toilet. Below are the best medications for motion sickness.
Phenergan (promethazine) 25mg tablets – Tablets that contain promethazine, an antihistamine that is used to treat allergy, nausea, and vomiting and is also used for sedation, as it has antiemetic (prevents nausea) and sedative properties. *Note to self: I like the part that says it's for sedative properties. We may need this depending on how rough it gets!
Scopolamine Patches – It's a round adhesive patch that is placed behind the ear several hours before traveling. It provides motion sickness and nausea protection for up to three days at a time.
We are coming prepared and the above are our weapons of choice. Although we considered flying the Drake, we wanted to earn our "rights of passage" crossing the hard way. Stay tuned friends. We plan on documenting the highlights of the Drake via video!
Crossing the Drake Passage
Update: During the trip, we mainly used Phenergan and over-the-counter motion sickness pills (Dramamine). The seas were very rough on the way down. Believe it or not, the video is footage on the way back up!
We initially decided to start with the Scopolamine patches. The patches didn't seem to work as well as we thought they would, so we removed them and decided to move to plan B. Plan B consisted of taking the Phenergan, based on the prescribed amount, and mixing it with a dose of Dramamine every four hours.
We did not leave our cabin for about 24 hours during this period because we were still feeling terrible. If you're sensitive to motion sickness, the best thing we can recommend is taking whatever will knock you out. Our concoction of Phenergan and Dramine did the job. Some people may prefer mixing over-the-counter sleeping pills and Dramamine.
We Just Didn't Care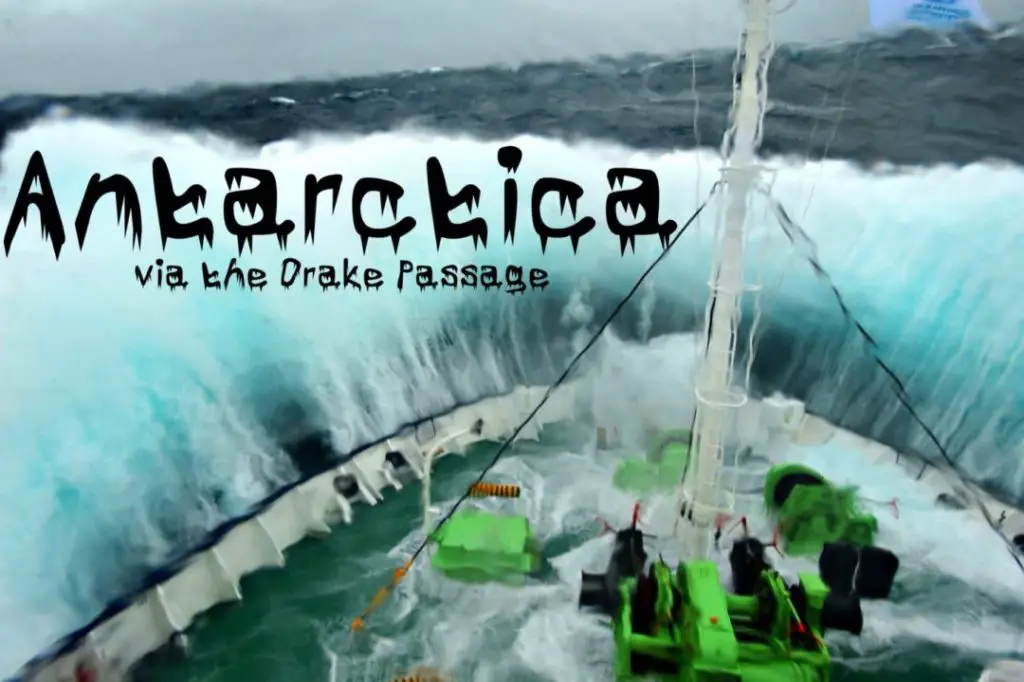 At a certain point during the crossing, we were lying down, each in our own single bed, and the ship was rocking with so much force that almost everything in our room went flying. We felt so ill from the motion sickness that neither of us had the energy to verify the damage.
We just didn't care at that point. The good news is once you get to Antarctica the water is perfectly calm and you will immediately start feeling better. It's at this point you can assess the damage from the crossing.
We Need Your Help
Did you find this article helpful? If so, bookmark it and when you're planning your next vacation click on any of the links below before finalizing reservations. You'll get the best price, we'll earn a small commission, and you'll help support future articles.
Thank you!
BEST TRAVEL SEARCH ENGINES
🏘️ Book Your Accommodation
We use Tripadvisor and Priceline's Express Deals to compare prices and reviews in advance and check availability
✈️ Book Your Flight in Advance
To find the cheapest flight options, you can use WayAway and Skyscanner to find the most suitable choice for you
🚗 Reserve Your Rental Car
Use DiscoverCars and Skyscanner to compare prices and view the largest selection of vehicles