The fees on Airbnb have gone through the roof. For most travelers, the aggravation begins right after finding the perfect place to stay. It's only after clicking the listing that potential guests are briskly presented with several substantial fees―and, guests aren't the only ones feeling the wrath.
Typically, hosts pay about three percent of the booking subtotal which includes the daily rate plus the cleaning fee. While guests, on the other hand, pay a whopping 14+ percent service fee, plus taxes.
It's Equivalent to Highway Robbery
It comes as little surprise, that when guests go to check out that they're shocked by the total price. It's not uncommon for a host to charge a $50 or $100 cleaning fee for a weekend reservation. As a result, when the Airbnb service fee, cleaning fee, and taxes are included in the nightly rate, the guest's booking total can quickly grow, and even double in certain circumstances.
Just to be clear, this is not the fault of the host―users know that the hosts need to charge the market rate and guests desire to arrive at a clean unit. In short, the problem lies with Airbnb's greedy corporate business model and monopolization of the short-term rental market through venture capitalists. With every transaction that flows through Airbnb, the company receives nearly 20 percent in commission fees―this is highway robbery.
💰 Budget Tip: Hosts looking to maximize their occupancy should consider listing on other platforms, such as VRBO, Booking.com, Tripadvisor, etc.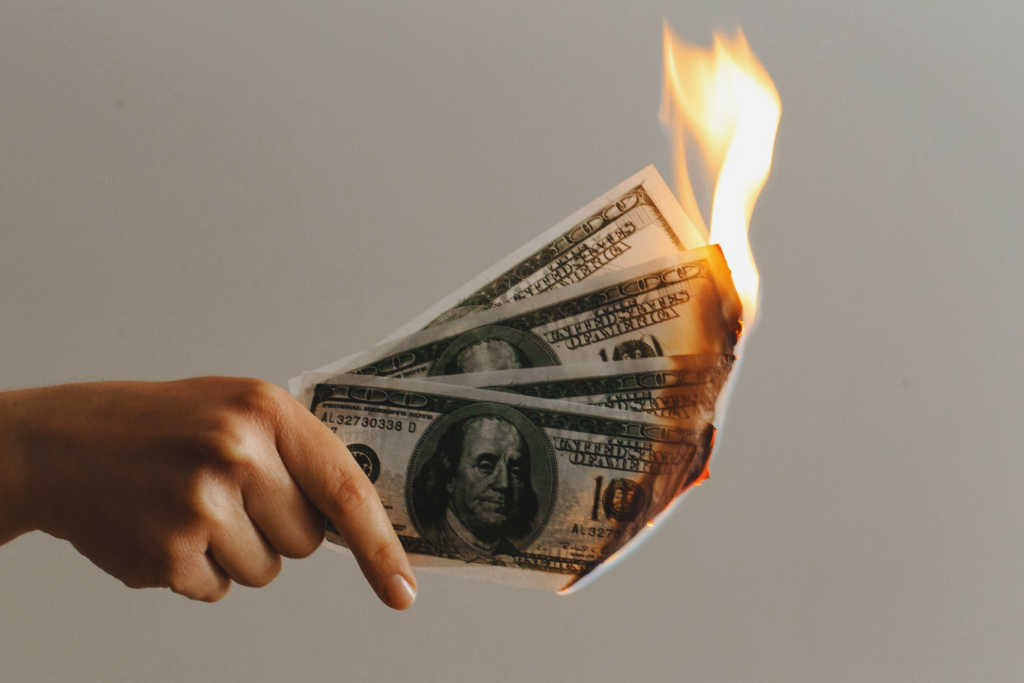 Let's dive right into how guests and hosts can stop paying fees on Airbnb and other short-term rental booking sites.
4 Easy Ways Guests Can Stop Paying Fees on Airbnb
Currently, there are three popular ways to avoid paying fees on Airbnb, they include:
1. Browsing Other Sites To See if the Listing Is Cheaper
Whether you prefer to use booking.com, VRBO, or some other site entirely, checking to see if the listing you're interested in is on another website is a good way to avoid paying fees on Airbnb. While it may seem like common sense, don't be surprised to find the listing you're interested in cheaper elsewhere.
Watch This: Airbnb Nightmares
For example, booking.com has recently started listing tons of short-term rental units. With this in mind, let's say you find the same unit listed there and it's cheaper. Of course, you'll be paying a booking.com  service fee, however, it won't be going to Airbnb. As a result, Airbnb lost the sale, completion in the industry was created, and in the long-term Airbnb will need to lower its service fees to stay competitive.
Traveling a Lot? Get Your Cashback From Every Trip 🤑
💲 With WayAway membership plan you will receive cashback on flights, hotels, car rentals, and more. Their travel concierge will handle all travel-related queries and share hidden gems in every city with you!
2. Seeing if the Unit Is Listed on a Private Website
One way to avoid paying Airbnb fees is to search for the Airbnb listing on the internet. If the unit is popular, there's a good chance that the owner of the property has it listed on a private website. Therefore, you'll be able to make a reservation directly with the host, cutting Airbnb out entirely.
Another benefit of going this route is that you'll have the opportunity to negotiate rates directly with the owner. Essentially, this is the perfect transaction as it keeps profits up and costs down. As a result, the intermediator loses its service fees for doing virtually nothing.
Perhaps next time you should save yourself the hassle of Airbnb and book with VRBO!
3. Contacting the Host and Ask About Flexibility in Pricing
Contacting the host directly through Airbnb's online messenger is another way to avoid paying fees on Airbnb. For example, guests may ask for a discounted rate. It's at this point that the host may lower his daily rate, which will decrease Airbnb fees in total, or provide another option to the guest.
For instance, it's fairly common for hosts to type their phone numbers and/or emails in a decrypted format to bypass Airbnb's encryption software. Basically, this allows guests to contact hosts directly, outside Airbnb.
4. Paying the Host Directly
As discussed above, there are plenty of ways for guests to avoid paying Airbnb fees by paying the host directly. One way to go about this is to reserve only one night of your stay on Airbnb. Upon arrival, guests may then work directly with the hosts to secure the remainder of their reservation.
For example, let's say you'd like to make a reservation for two weeks. The first thing you'd want to do is to make a reservation for one night on Airbnb. Then, upon arrival, you'd work with your host directly, paying them outside of Airbnb, to secure the remaining 13 days.
Of course, you'll want to book the first night close enough to the reservation date to make sure the 13 days remain open. Also, options to pay the host include cash, PayPal, Zelle, Bitcoin, etc.
How Hosts Can Stop Paying Fees on Airbnb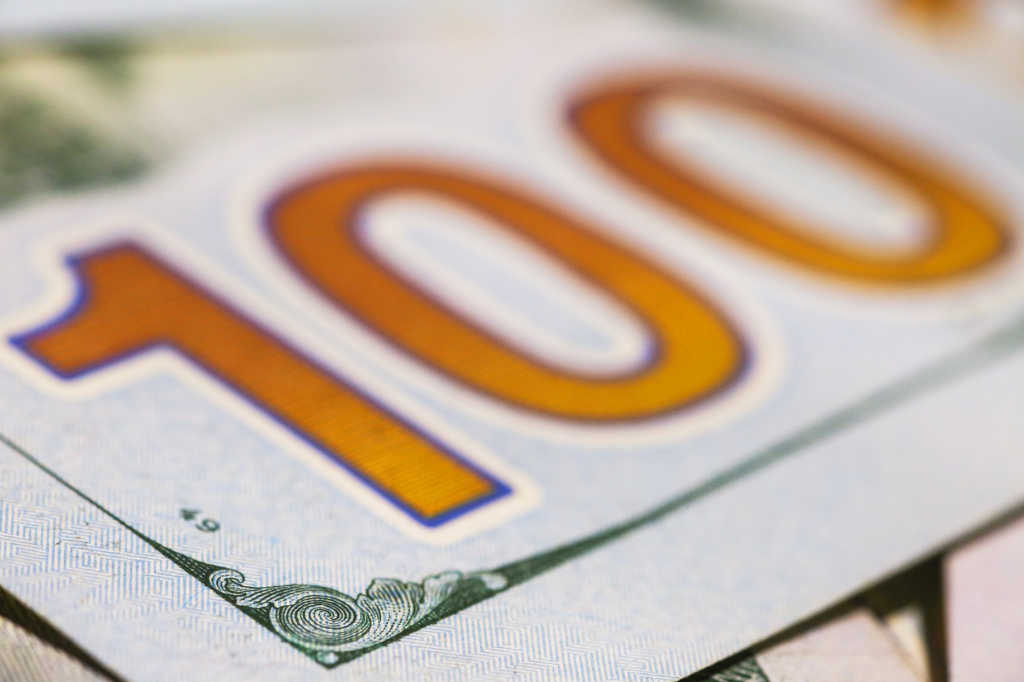 The goal of decentralizing big-tech platforms like Airbnb, Uber, etc. is to put the money back into the hands of the parties performing the service. There's no reason that Airbnb should make nearly 20 percent on every short-term rental transaction for eternity. It's madness and greedy.
Read: Short-Term Rental, Long-Term Wealth: Your Guide to Analyzing, Buying, and Managing Vacation Properties
1. Create Your Own Website
In short, the best way and most obvious way for hosts to stop paying fees on Airbnb are to use other platforms, preferably their own. Hosts should create a website that mirrors the listing on Airbnb in the name―this makes it easy for guests to search the internet and quickly find it. Furthermore, at less than USD 3 per month to create/host a WordPress site, it makes total financial sense to go this route.
2. Provide Guests With the Option to Move Transactions to Direct-Booking Websites
Before booking, when guests reach out to hosts with questions related to pricing, hosts should provide guests with an opportunity to move the transaction to their own direct-booking website. Below is an example of how this interaction may progress.
Guest: Do you have any flexibility in your pricing?

Host: We appreciate your interest and would love to have you as our guests. We can work with you on the nightly price, but will still have to charge a cleaning fee. We can offer you one of two options:

We can lower the room rate charge to x amount plus + Airbnb fees.
You may contact us through our website. Simply, search the name of the listing on the internet to make a direct booking and this will decrease the fees paid to further lower your cost.

We look forward to having you as our guests.
3. Get Listed on Alternative Platforms
Hosts looking to maximize their occupancy should consider listing on other platforms, such as VRBO, Booking.com, Tripadvisor, etc. One of the easiest ways for hosts to avoid becoming dependent on Airbnb (and their heavy-handed terms and policies) is to diversify the number of platforms they use. Also, one of the benefits of going this route is that you no longer need to participate in Airbnb's dispute resolution process.
Don't Feel Guilty
Guests and hosts should not feel guilty about moving to the host's direct-booking website to find the best short-term rental rates. Realistically, Airbnb used venture capitalists, similar to Amazon, to monopolize the market. Furthermore, they've had plenty of time to decrease the service fees, and have chosen not to.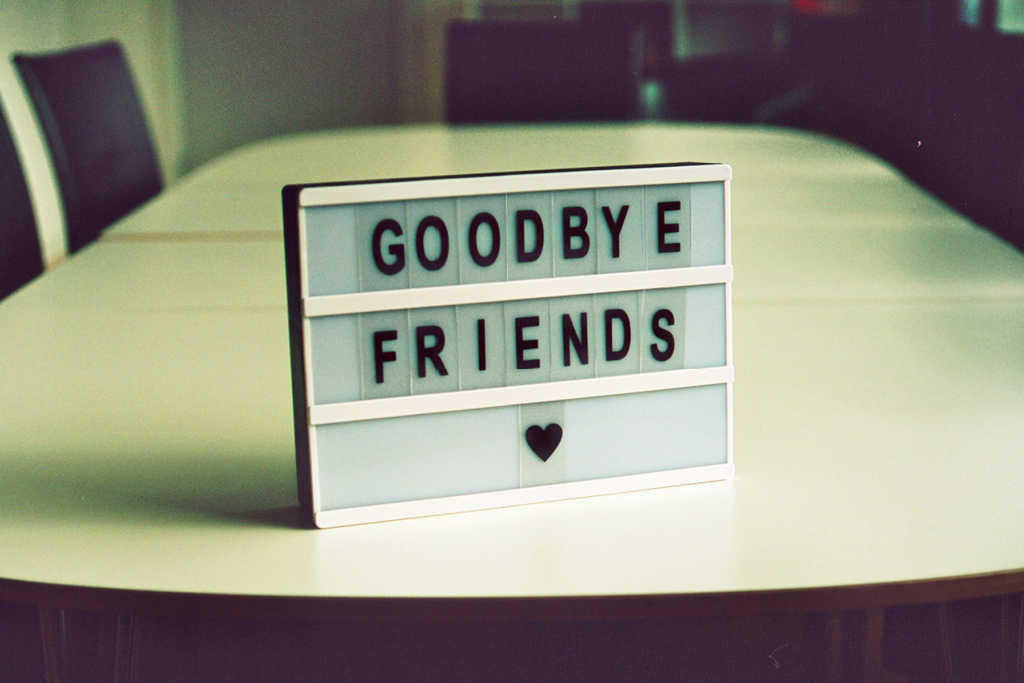 Below are a few reasons why you shouldn't feel guilty about "cheating" on Airbnb.
There is no loyalty program for guests or hosts.
The price of the property is displayed at the daily rate rather than the total rate.
Guests can't filter or sort listings efficiently. For example, users should have the ability to sort by rating.
Hosts cannot link their properties on third-party sites like Hopper or Google Hotel Search.
TRAVEL TIPS
🏘️ Book Your Accommodation
We use Tripadvisor and Priceline's Express Deals to compare prices and reviews in advance and check availability
✈️ Book Your Flight in Advance
To find the cheapest flight options, you can use WayAway and Skyscanner to find the most suitable option for you
🚗 Reserve Your Rental Car
Use DiscoverCars and Skyscanner to compare prices and view the largest selection of vehicles
---
As well as a few more political reasons:
During COVID, Airbnb chose to decline the refund of service fees for extenuating services.
They partnered with alt-left Democracy Works which used Facebook and Google to interfere in the 2020 election.
Alt-left, democrats and progressive political committees account for about 98% of their total political donations.
Their corporate viewpoint discriminated against Asian-American conservative journalist Michele Malkin and blocked her from using their platform because she opposed Critical Race Theory (a Marxist movement) and called her a "white supremacist."
They blocked all reservations in the DC area to prevent non-Biden supporters from protesting the 2021 inauguration.
Airbnb got slammed online for profiting off of racist stereotypes.
The company bans undefined "hate groups," which is anyone or group they don't support, and does nothing to ban BLM, a communist-run organization. In fact, by supporting BLM, they are encouraging the destruction of the USA and mass murder.
They have encouraged guests to ONLY spend money at black-owned businesses. As a result, they blatantly discriminated against every other race of people. Pretty ironic, considering that their terms and conditions have a nondiscrimination policy.
Airbnb uses arrest and conviction records to ban people without an explanation or a chance to appeal, but claims to be "inclusive."
In their terms and conditions, hosts were told to be less "racist."
They believe that the USA should not be able to secure its border and should have an open border policy.
Airbnb executives worked to raise money to push fabricated stories to run "Impeach Trump" campaigns.
Their political donations helped create the disaster that was the Afghanistan withdrawal. Furthermore, they have the revenue to provide housing for 20,000 Afghan refugees. Clearly, their business is so immensely profitable that they can finance nonbusiness-related operations, and yet they continue to refuse to lower their service fees.
As an Olympic partner, Airbnb refused to comment on the Uyghur genocide happening in China.
---
We Need Your Support!
Independent and fearless travel bloggers need your support like never before.
We need your support like never before.
If we are going to survive the current regime then we must stand together.
We've got your back. Do you have ours?
How Can You Help?
Next time you go to book a vacation come back to this post and click on this link to Tripadvisor to make a reservation for your lodging and click this link to Skyscanner to arrange flights. We'll receive a small commission and you'll receive the lowest prices possible―it's a win-win. Thank you.