When it comes to admiring wildflowers in all their glory, there's no place like Colorado. The Centennial State is home to an abundance of wildflower fields bursting with color, and the best part is that there's a magical spot for everyone.
5 Best Places to See Wildflowers in Colorado
Whether you're looking for a short hike or a scenic drive, these are the five best places to see wildflowers in Colorado.
1. Indian Peaks Wilderness Area
The Indian Peaks Wilderness area located west of Boulder is a mecca for hikers and wildflower enthusiasts alike. With more than 500 miles of trails to explore, the options are endless when it comes to finding blooms galore.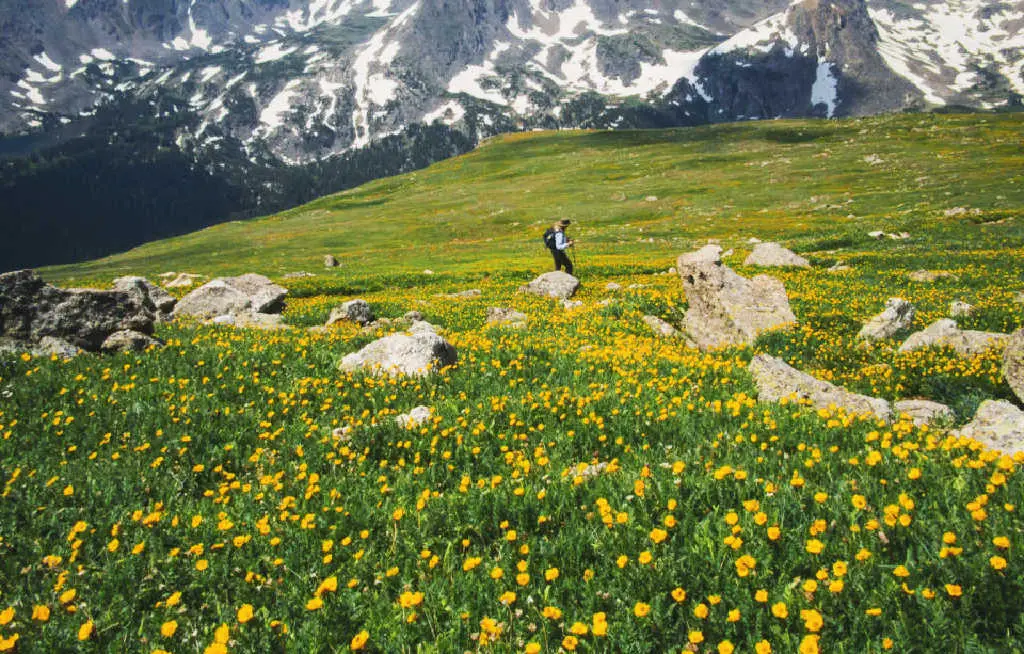 Some of the most popular routes where you'll find wildflower fields include Lake Isabelle via Pawnee Pass Trail, and Diamond Lake Trail. Others include Sourdough and James Peak trails, which offer stunning views of the Rockies as you wander through colorful fields of balsamroot, lupine, and Indian paintbrush.
Must Read: Wildflowers of Colorado
2. Golden Gate Canyon State Park
This park just outside of Denver is a must-visit for wildflower fans. With more than 12,000 acres to explore, you'll find an abundance of wildflower fields at any time of year.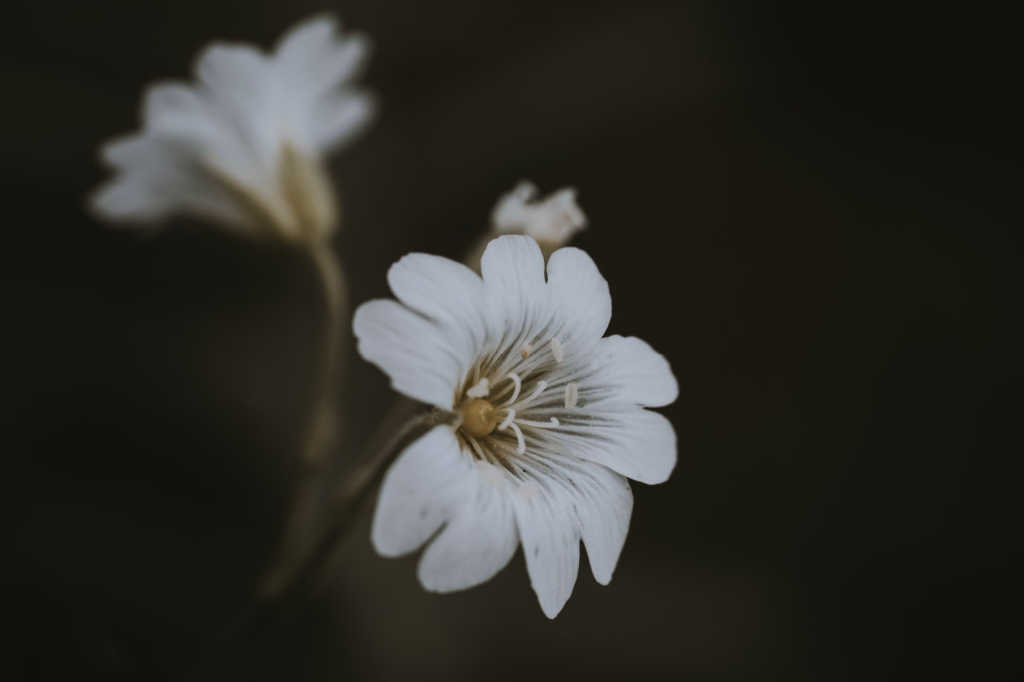 Golden Gate Canyon State Park is home to over 60 different species of wildflowers, including blue flax, sky pilot, lupine, Indian paintbrush, coreopsis, and Colorado columbine.
There are also plenty of trails for hikers of all skill levels, including the popular Panorama Point Trail. Be sure to check out the North and South Rim trails for the best views.
3. The Alpine Loop
The Alpine Loop, a scenic drive through the San Juan Mountains, is a must-do for any wildflower fan. The loop starts in Silverton and winds its way up to Engineer Pass, providing ample opportunity to see a variety of blooms, including columbine, primrose, and aster.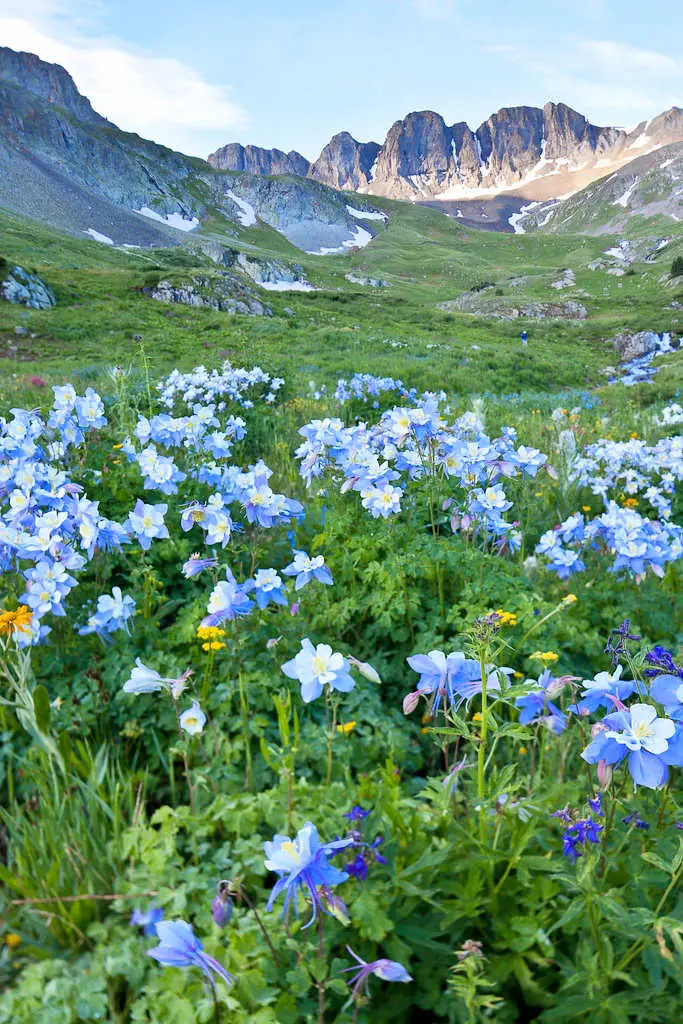 The best time to have a good view of the wildflowers in all their glory is mainly in July and August, but check the weather conditions before you go as the pass can be closed during inclement weather.
4. Mount Evans Wilderness Area
This wilderness area located west of Denver is a hikers' paradise, with trails leading to peaks over 14,000 feet high. While the trails are certainly not for the faint of heart, the breathtaking views and wildflowers you'll find along the way are definitely worth the effort.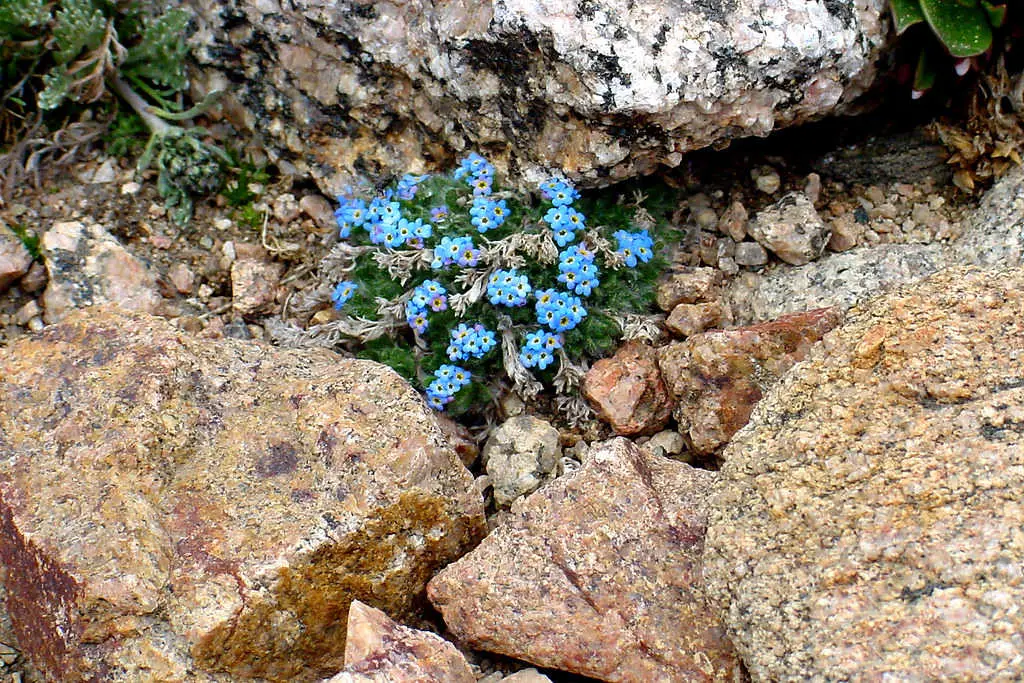 The most popular trail in the area is the Chicago Lakes Trail, which leads to four spectacular alpine lakes. You'll also find beautiful fields carpeted with lupine, Indian paintbrush, and other blooms along the way.
5. The Black Forest
If you're looking for a more leisurely wildflower viewing experience, the Black Forest is the place for you. This area strategically set on the northern side of Colorado Springs is home to large fields full of colorful blooms.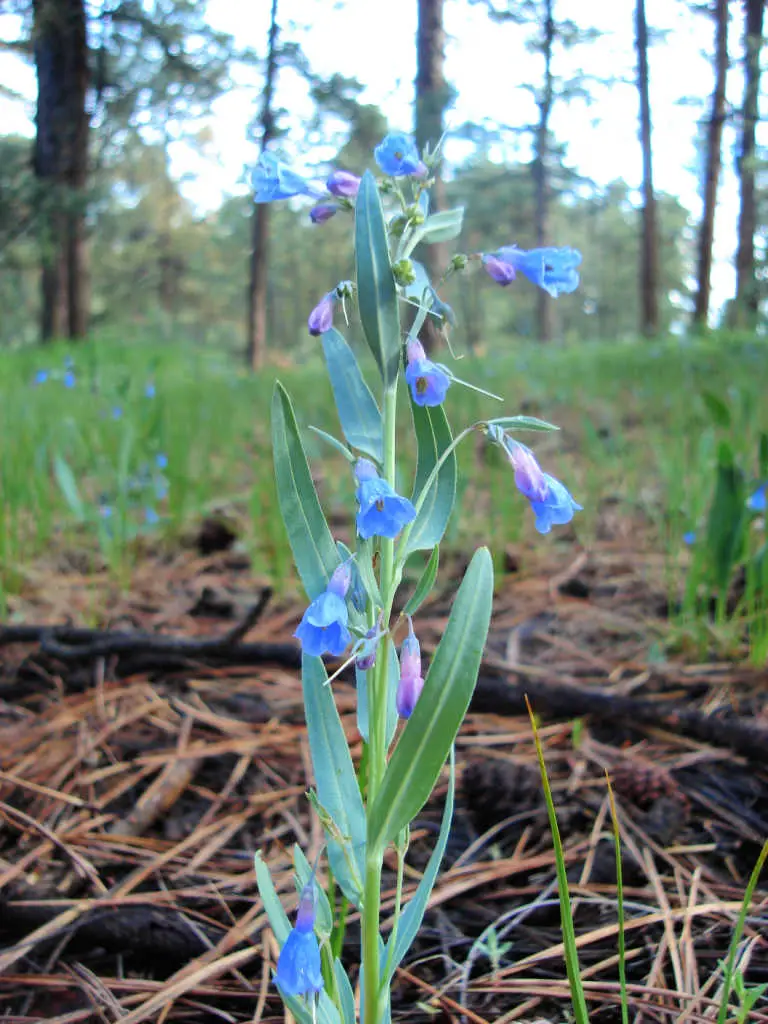 Some of the most popular spots include the Mueller State Park, home to hawkweed, paintbrush, and other beautiful wildflowers. The Palmer Park Open Space is also a great spot, especially in the spring when the groundcover is in bloom. Don't forget to check out the creek crossings for some of the best views.
Wrapping It Up
No matter what your wildflower preference is, Colorado has a spot for you. With such a diverse landscape, there's something for everyone when it comes to enjoying these beautiful blooms. So get out and explore the best of what the Centennial State has to offer!
If you feel like you need to go wilder with wildflowers, here's a hiker's guide to Croatia's wildflowers.
And if you crave the sight and smell of wildflowers closer to you, maybe in your home or office, you can order some bouquets online through Denver flower delivery under the umbrella of The Bouqs Co. They offer same-day and next-day deliveries on selected bouquets.