Airbnb nightmare—have you recently had a bad experience at an Airbnb? There are many great Airbnb hosts out there in the world. Many go above and beyond the call of duty to take travelers under their wings, making strangers a friend.
Some provide personalized tours of the neighborhood and cities they live in. Others may leave gift baskets, homemade cakes, and local bottles of wine. You can tell, they take great pride in their rental unit, neighborhood, and city.
And then there are these hosts. These hosts put the nightmare in #AirbnbNightmare.
Airbnb Nightmare – 15 Absolute Worst Things to Ever Happen!
After staying in 100+ Airbnb properties we feel we've earned the right to call you out on the terrible experience you provided. This is by no means Airbnb's fault.
We're proud Airbnb enthusiasts and it is always one of our top choices for accommodation when traveling. However, please keep in mind that each Airbnb nightmare has personally happened to us while using Airbnb. Below are the 15 absolute worst things to ever happen.
Provided no toilet paper (or 1 roll).
Left a half-used bar of soap.
Provided the flattest/dirtiest pillows in the world.
Wasn't cleaned properly.
Didn't provide any shades in the bedroom.
Left the dirtiest used sponge in the world to clean dishes.
Wi-Fi is ridiculously slow or nonexistent.
The host is never around for check-in or check-out.
Forgot to mention major construction projects that are occurring nearby.
The number of plates has been counted.
The property is cluttered.
Didn't provide beach towels.
Drains are clogged.
Circuit breakers constantly trip.
Charged a ridiculously high cleaning fee but then complain when guests leave the unit dirty.
A corkscrew wasn't provided.
1. Provided No Toilet Paper (Or 1 Roll)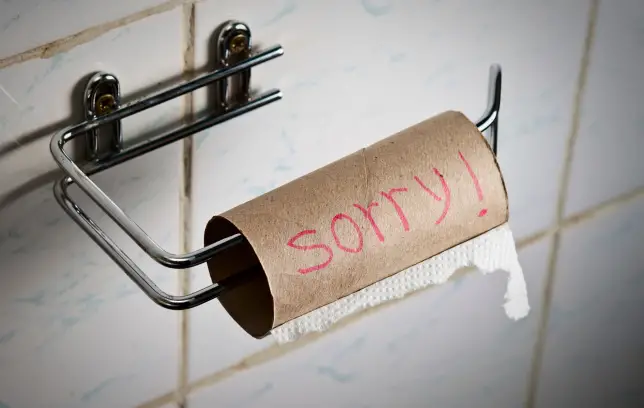 After a long day of planes, trains, and automobiles, I arrive at your unit to finally allow myself a proper bowel movement and at the last possible moment, I realize (when it's clearly too late) that there's no toilet paper. Yes, this has happened to me.
2. Left a Half Used Bar of Soap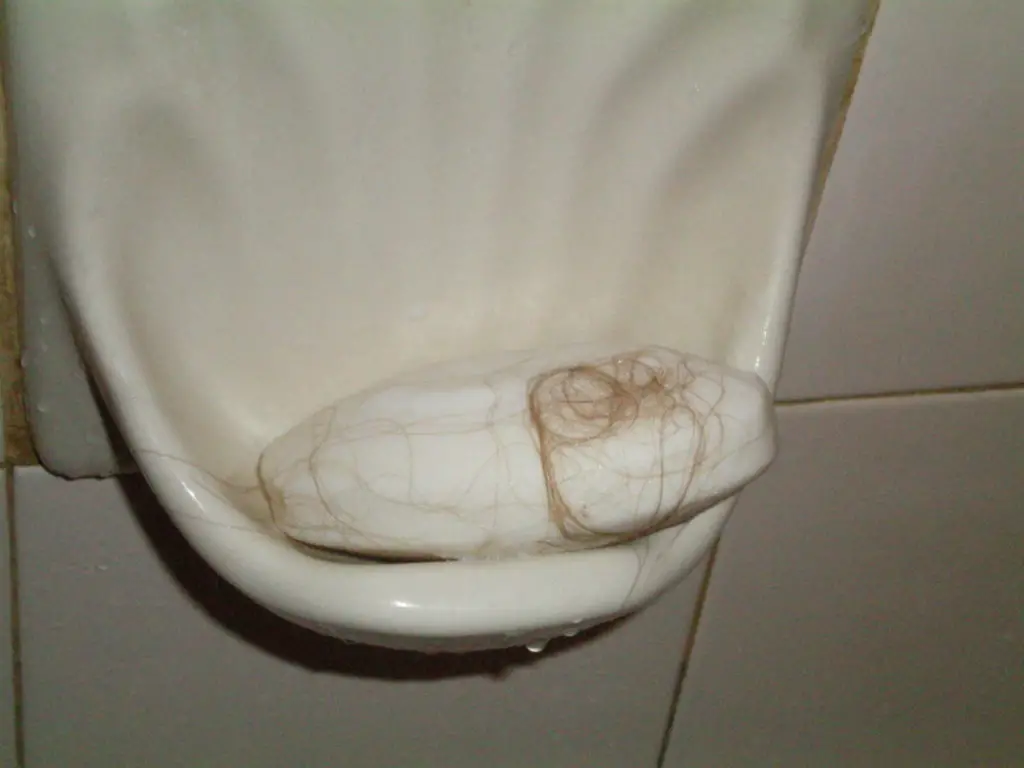 Why would you do this? Do you think I trust the previous encounters with this soap? Where has it been? What were its whereabouts? This is what you want me to use to wash my face and hands? No!
3. Provided the Flattest/Dirtiest Pillows in the World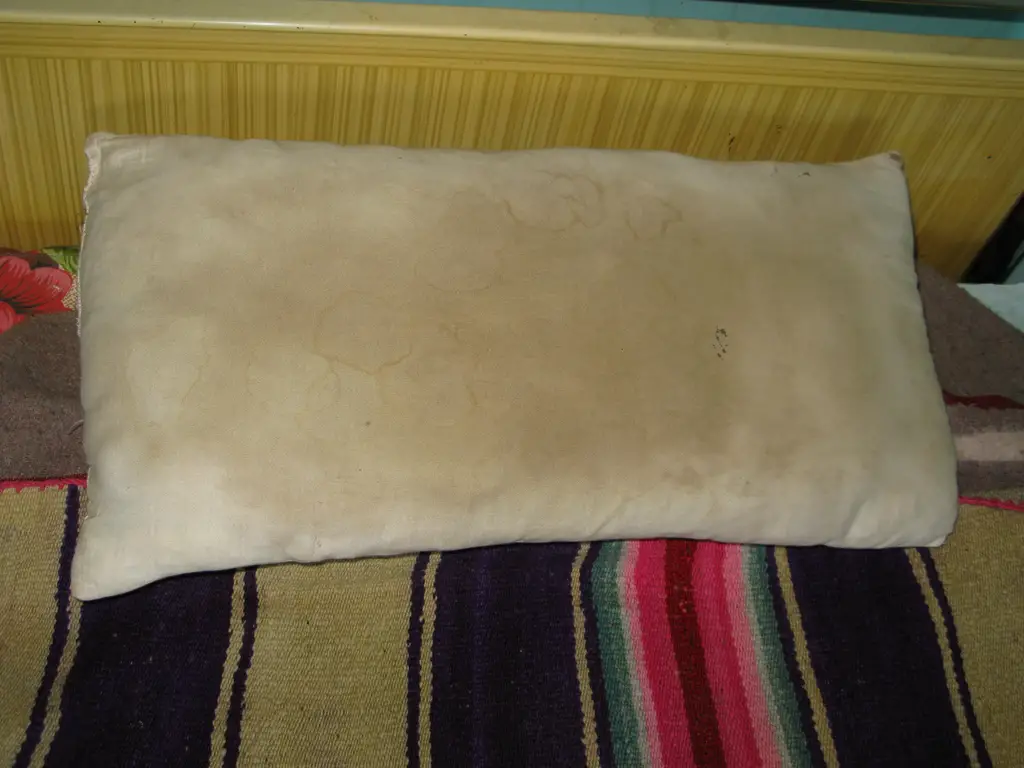 What's the opposite of Westin's heavenly bed? That's what you provided. I can't wait to not sleep for the entire remainder of my stay. What happened to the fluffy pillows you had in the listing? Did you take them home to put them back in your cozy bed?
4. Wasn't Cleaned Properly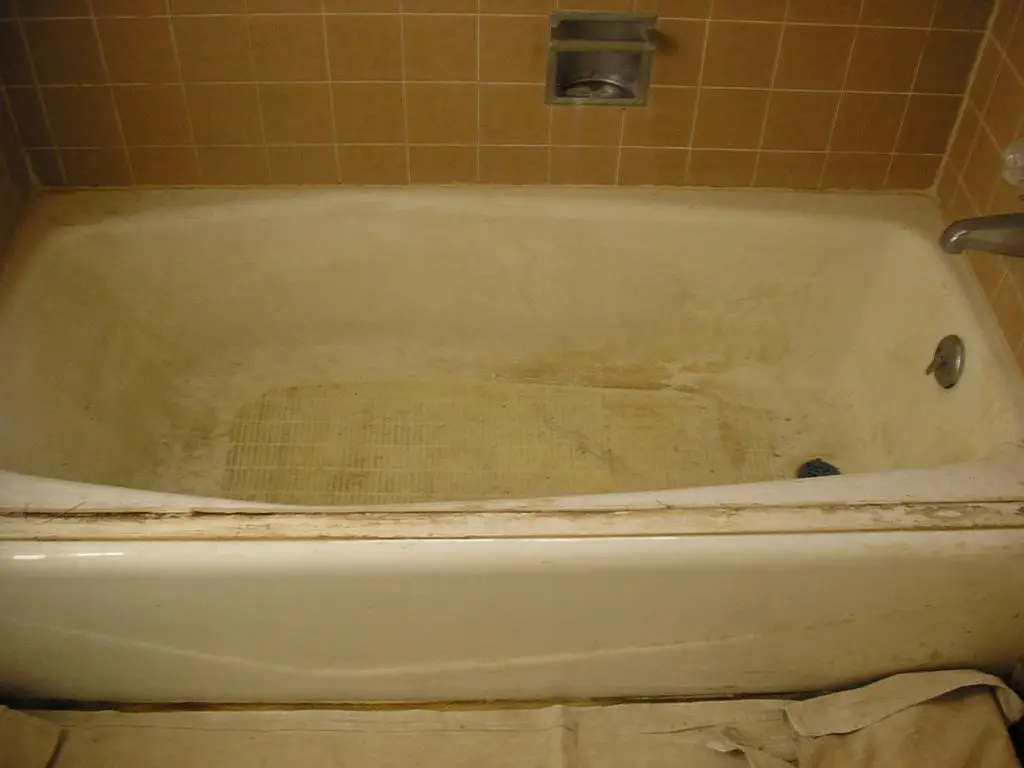 I'm not stupid, I know when you're attempting to do a half-assed cleaning job in the last 5 minutes before my arrival. Especially when it takes you 2 minutes to answer the doorbell and I arrive at an overly perfumed apartment. We all know you're just spraying Febreeze. FYI, Febreeze and air fresheners don't disinfect and are a red flag for a "cover-up."
5. Didn't Provide Any Shades in the Bedroom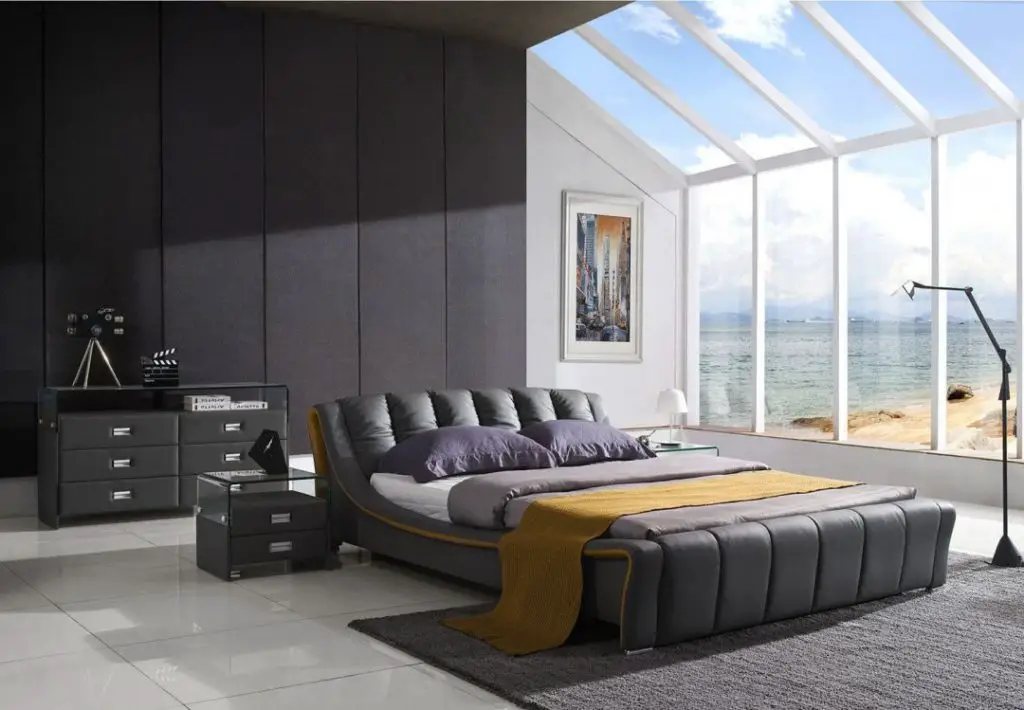 I'm sorry, I didn't realize I was living in the 16th century and needed to rise at dawn's first light with the roosters. This is when I start my day with hate, and it's because of you. Nothing puts someone in a crabby mood like waking up earlier than they need to.
6. Left the Dirtiest Used Sponge in the World to Clean Dishes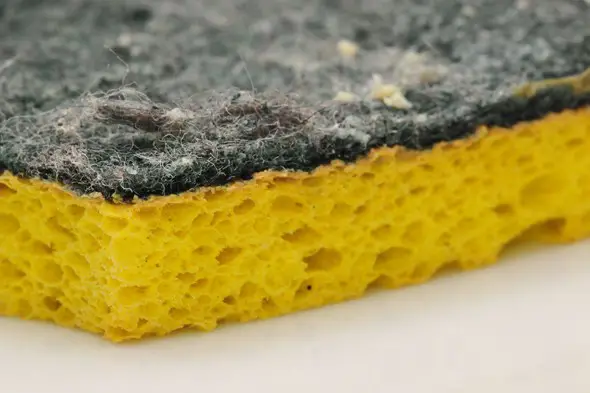 You are officially scum in my book and now I have to wash every single dish twice as hard (with a new sponge of course). Thanks to you, my first stop in town is the closest grocery store where I'll be buying a new sponge AND toilet paper.
7. Wifi Is Ridiculously Slow or Nonexistent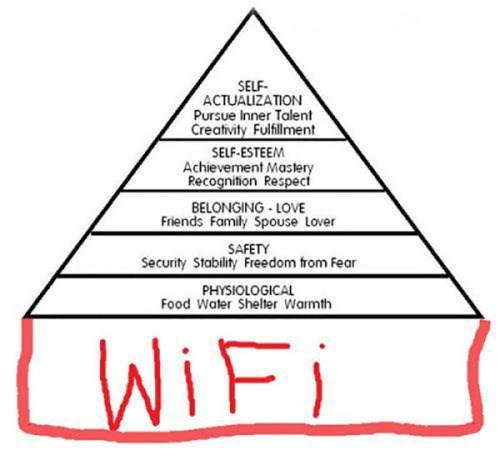 Could you do anything worse than this? As you're surfing the web on your 5G iPhone, I can't even connect to the Airbnb app to complain to you. Well played host, well played.
8. Host Never Around for Check-In or Check-Out
Honestly, we kind of prefer it, when everything is going the way it should. But with you and your disorganized lifestyle, the key isn't where it's supposed to be, the location of the apartment is wrong, we can't get a hold of you, etc.
9. Forgot to Mention Major Construction Projects That Are Occurring Nearby
Wow, maybe you should have warned me before booking that the other side of my bedroom wall is being completely demolished and rebuilt? Did you think the jackhammering at 8 am wasn't going to bother us?
10. The Number of Plates Has Been Counted
Accidents happen in new environments. Get over it. It's a plate. It costs a dollar. If you're buying expensive plates for your Airbnb rental then most likely you're an idiot. What did you expect was going to happen? That I was going to go on a scavenger hunt around town to try to replace the broken one with a new matching one? If it's getting you this worked up then maybe you're price point is incorrect.
11. Property is Cluttered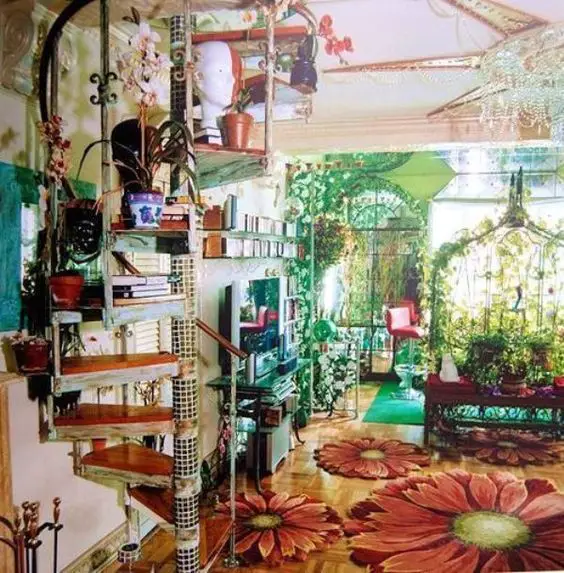 I love it when you have 12 plants in the bedroom but nowhere for me to put my backpack. There's a reason modern hotels are uncluttered. People want space for "their" belongings, not yours. Please don't use every available nook and cranny as your storage locker.
And because this concept doesn't resonate with you, here's a small list of things you shouldn't have in your unit. Vases, fake flowers, your college textbooks, plants (that I'm now responsible for watering), dolls, figurines, your guitar, knickknacks, and tchotchkes, just to name a few.
12. Didn't Provide Beach Towels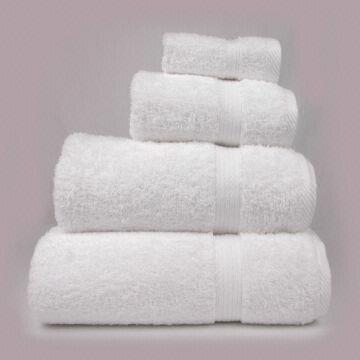 Even though you state in your rules, "Don't take the bath towels to the beach." It's not my fault you only provide white towels. What towels do you think I'm going to take to the beach?  Do you actually expect me to go purchase beach towels because you didn't?
13. Drains Are Clogged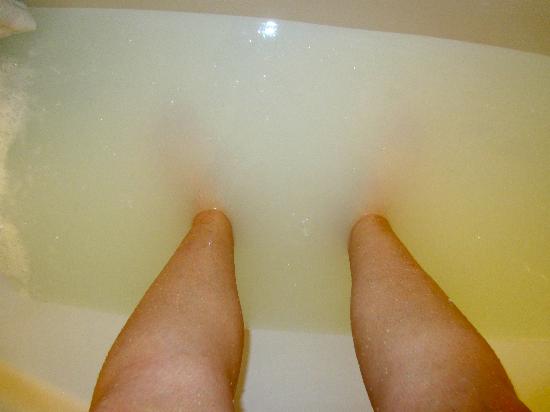 After a long day of sightseeing, it's a great feeling to come back to your apartment only to stand in ankle-deep water in your shower. If you actually cleaned the shower you'd know that it doesn't drain properly. So now I'm left wondering, whose filth am I standing in, and what's the best kitchen utensil I'm going to use to dig the hair out? Yeah.
14. Circuit Breakers Constantly Trip
Oh, I can't run the air conditioner and use the stove at the same time? That makes sense. No, it doesn't. You're not an electrician. I should not have to worry about tripping a circuit breaker because you've decided one day that you're a "handyman." Multitasking is not defined as using two appliances at once.
15. Charged a Ridiculously High Cleaning Fee but Then Complain When Guests Leave the Unit Dirty
For the record, I always leave the unit exceptionally clean (thanks to my OCD wife). But I have seen this happen to others and it disgusts me. You charge $35+ for the cleaning fee (for a small apartment) only to do a half-ass job cleaning it yourself.
Newsflash, I know you're not hiring someone to clean the unit (professionally) and you're doing it yourself. And because you have to do the cleaning, you bitch and moan whenever someone moves one of your tchotchkes. Not only are you a bad host, but you're also a bad cleaner. Don't quit your day job. You're definitely going to need it because your Airbnb hosting days are coming to an end.
BONUS
16. A Corkscrew Wasn't Provided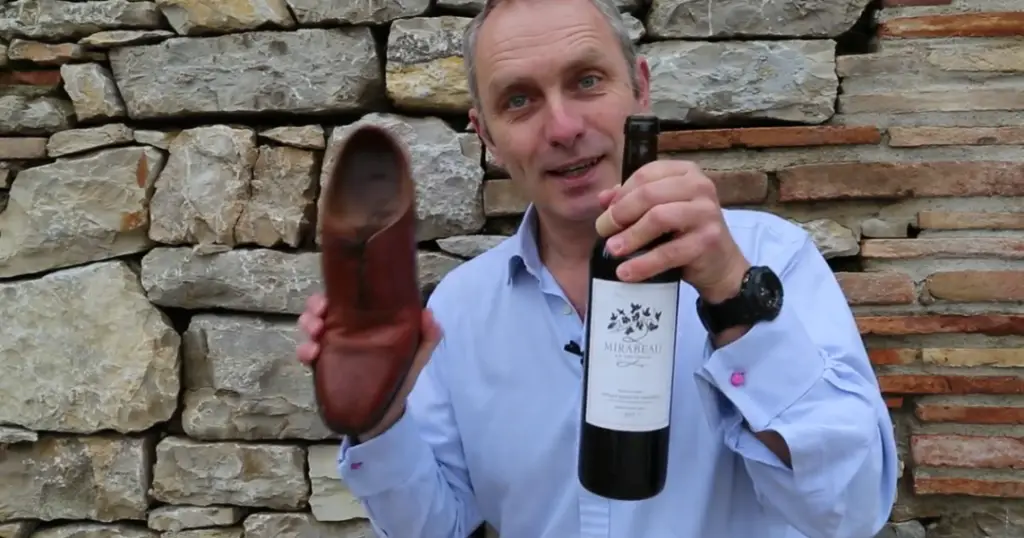 Just because you're not a wino, doesn't mean that I'm not. I'm so glad we booked your property to spend a special holiday, anniversary, or birthday in. Let's have some wine! Wait, what? You don't have a corkscrew? Thanks so much. Now we get to spend the next 30 minutes figuring out what we can use around the apartment to open the wine.
My personal favorite (and recommended method) is to acquire the longest screw you can find (ex. door hinge). Next, locate some sort of wire (a telephone wire is ideal but any type of strong thin wire will work). Rotate the screw until it's almost completely in the cork. Finally, slide the wire underneath the screw and firmly (but gently) pull. Voilà!
Have you lived through an Airbnb Nightmare? Was it worse than the 16 items listed above? Make sure to tell us about it in the comments below.