We purchased a one-year World Nomads travel health insurance plan in 2014. It cost $2,100 for the period 2014-2015 and covered both of us (two travelers). The detailed review and honest recommendation below are from our personal experience―it will quickly get you up to speed on travel health insurance and make sure you're not overspending/overinsuring.
Today, the same "standard" plan would cost about $2,300 or $1,150 per person. The following year we decided to cancel our plan (with World Nomads) because of the exorbitant cost. Many travel influencers and bloggers recommend World Nomads insurance to fellow travelers because they receive a lucrative referral fee.
World Nomads Insurance Review
Popular travel bloggers such as Nomadic Matt, the Broke Backpacker, and the Expert Vagabond, etc.,  make a ton of money promoting World Nomads through their affiliate program. Looking back, we too were probably hoodwinked into signing up.
We use this budget-savvy travel health insurance to protect our trips – get a quick quote.
Of course, in hindsight, we should have been less afraid and considered cheaper and more sensible alternatives like Insubuy's Patriot International Lite Travel Health Insurance. After purchasing and researching travel health insurance for many years, below are five reasons NOT to purchase World Nomads travel health insurance:
World Nomads do not cover preexisting medical conditions.
It's geared towards adrenaline junkies or thrill-seekers.
You can receive many of World Nomads' perks for free, simply by using your credit card.
Not all things are covered, many may surprise you.
World Nomads is expensive when compared to competitors like Insubuy.
Don't get us wrong. World Nomads is a reputable option. It's just ridiculously expensive.
Most of us will pay the high cost because it seems like there is no alternative to World Nomads, or for peace of mind. However, if you do the research, which most people are not motivated to do, you'll see that travelers are purchasing World Nomads travel health insurance because:
Researching insurance is boring.
Many other travelers purchase World Nomads and they assume it's a safe option.
They're simply following the trend.
They have many fair reviews.
Below, we'll discuss more negative aspects of purchasing World Nomads, in greater detail. Also, we'll shed some light on why we decided to go with Insubuy travel health insurance. For example, one of the main reasons we like Insubuy so much is that they offer a wide range of plans—they make it easy to adjust deductibles and coverage so that you won't feel under or overinsured.
Insubuy Patriot International Lite > Get a Free Quote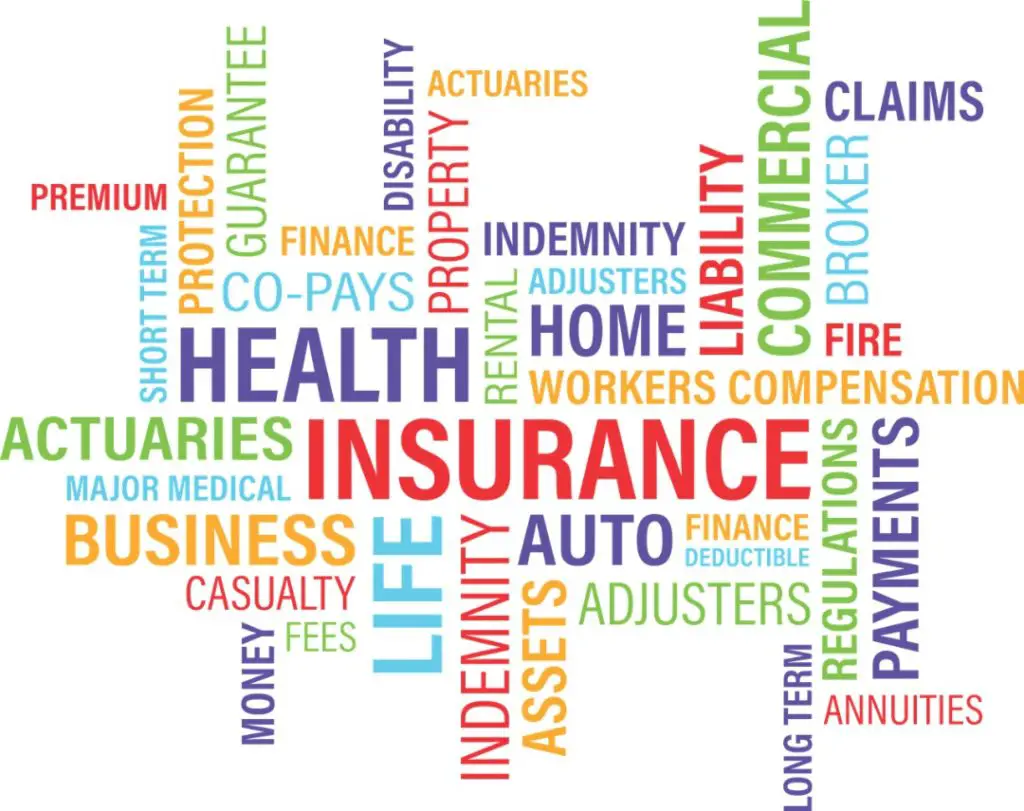 Practical Travel Health Insurance
During our last seven years of travel through about 70 countries, thankfully we've only needed to visit a doctor (outside of the US) a handful of times. During our time with World Nomads, we visited an eye doctor in Thailand and we damaged one of our laptops. Gratefully, both circumstances were covered by World Nomads with limited hassle.
The eye doctor was located in an extremely modern and new tourist hospital in Phuket. The cost of the visit (to the emergency room) would have been $50 if we were to pay out of pocket.
Also, the screen on one of our laptops cracked while traveling. This laptop only cost a couple of hundred dollars brand new.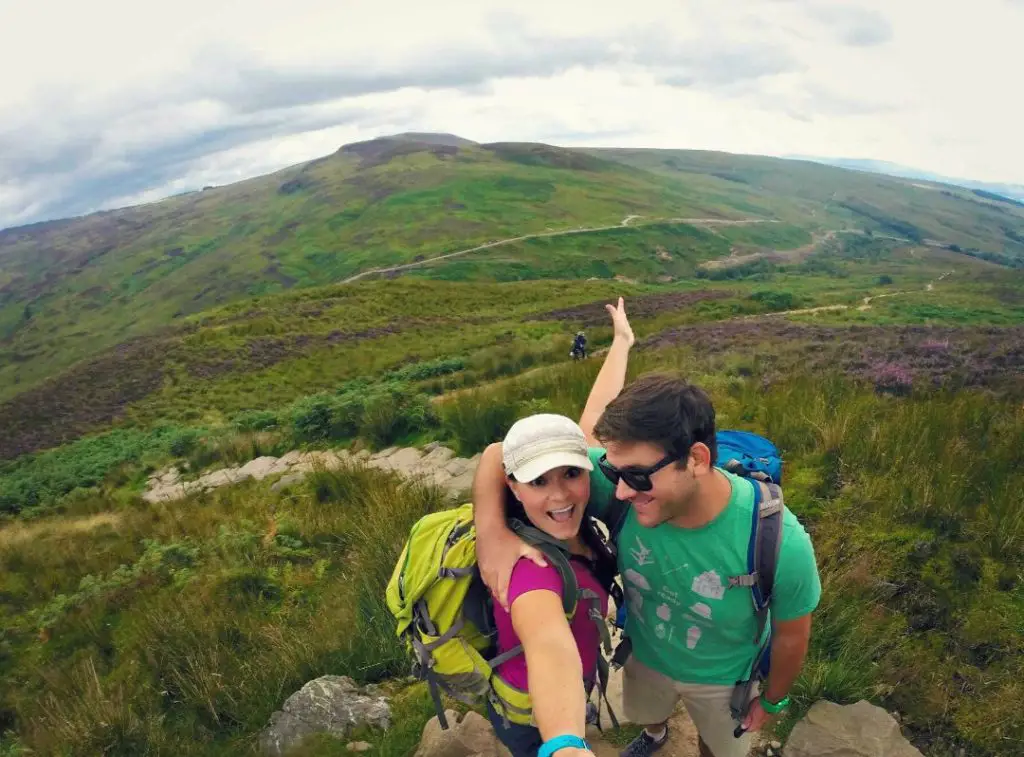 On the standard plan, World Nomads will only cover up to $500 per article. For this reason, World Nomads covered the cost of having the laptop repaired, which was $185.
Essentially, during our year of travel, we spent $2,100 on travel insurance (referred to as the premium) and received benefits of $235. On the contrary, not having travel health insurance would have saved us $1,865. As a result, it's fair to say we were overinsured.
In brief, the money you save on purchasing travel health insurance can be used to extend your travels.
Some Activities We've Participated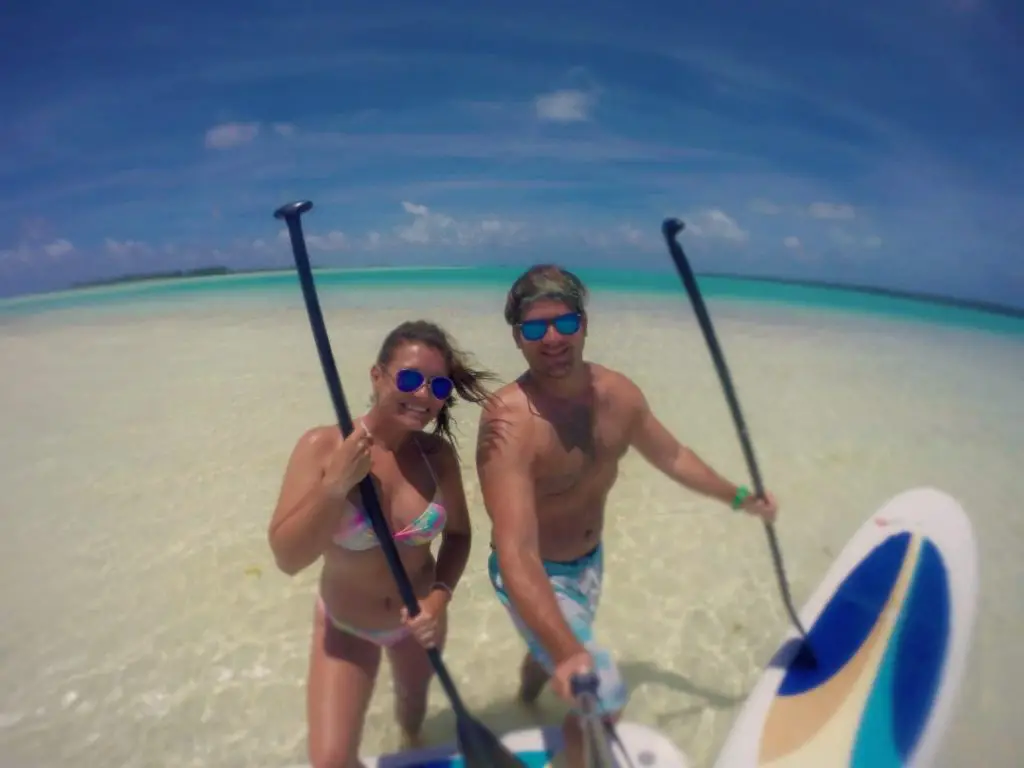 To provide you with some level of risk that we take, below are some of the activities we've participated in. We may not be courageous enough to try bungee jumping or skydiving—yet. However, we have participated in some fun and precarious activities including:
Snorkeling
Long-distance hikes
Whitewater rafting
Helicopter flights
Extreme canyoning (rappelling)
African safaris
Scottish hillwalking
Tiger Safari in India
Taroko Gorge, Taiwan
Hot air balloon rides
Tuk-tuks and trike rides
Renting a scooter in Thailand for two months
Scuba diving in the Great Barrier Reef
In other words, we're not living passive lives.
Preexisting Medical Conditions Are Not Covered by World Nomads
Logically, most people looking to take a round-the-world trip or travel for an extended period are probably fairly healthy. This is a good thing for you and World Nomad's business model because they do not cover preexisting medical conditions.
However, you may still purchase World Nomads travel health insurance, they just "won't cover any claim made as a result of this condition." If you have a preexisting condition then World Nomads probably does not make sense for you.
If you are concerned about pre-existing conditions then you may be interested in learning more about Insubuy's pre-existing conditions waiver. To qualify, Insubuy recommends that applicants purchase their travel health insurance as close to the initial trip payment as possible. In effect, this waives exclusions to pre-existing conditions.
Adrenaline Junkies or Thrill Seekers
Adrenaline junkies or thrill-seekers are more likely to get hurt while traveling the world. How many times have we heard about someone jumping off a boat or cliff and getting seriously injured?
Much of this is due to bad decision-making and/or alcohol. Regardless, if you participate in riskier activities where the odds of sustaining an injury increase then World Nomads travel health insurance may be a good fit for you.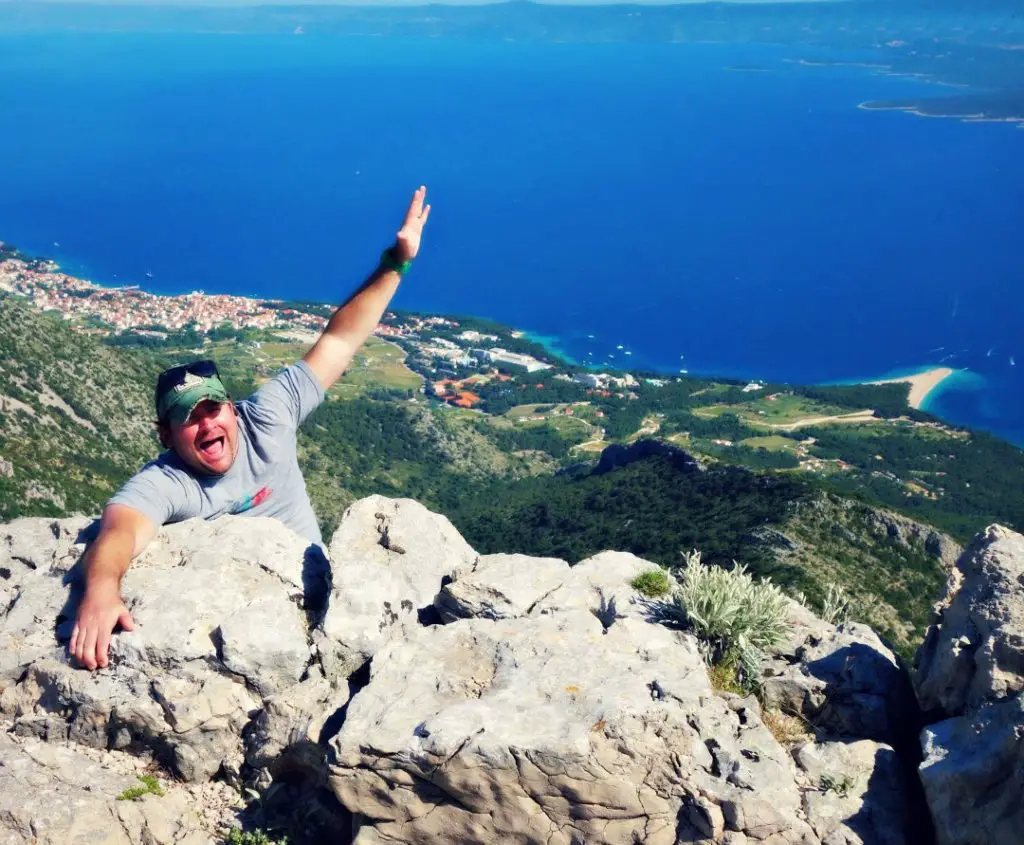 Why? Because one nice aspect of World Nomads travel health insurance is that there is a $0 deductible. Essentially, this means that after you've paid the premium (or lump sum price) then every medical expense will be covered up to the $100,000 maximum benefit. As a result, this type of insurance encourages riskier behaviors because there is limited liability built into the $0 deductible.
However, a better alternative is to simply add "adventure sports" to your policy with Insubuy. Once again, going with Insubuy is better because you can manage your deductible and coverage so that you're not overpaying.
For example, if you're taking a three-month trip and you know for only one of those months that you'll be participating in adventurous activities, then make sure to split your plan up. That way, you're only paying for additional coverage during that one month.
Many of World Nomads Perks Come Free by Using Your Credit Card
There are many perks that World Nomads include in their plan. However, some of them you can get for free by simply charging the entire travel fare to your eligible credit card.
For example, with our Visa signature card, we receive the following benefits for free:
Travel Accident Insurance: Receive a payout to you or your survivors for common carrier accidental death or dismemberment.
Lost Luggage Reimbursement: If lost or stolen, checked or carry-on luggage is covered up to $3,000.
Purchase Security: Replaces, repairs, or reimburses you for eligible items of personal property up to $500 per claim for 90 days from the date of purchase due to covered reasons.
Warranty Manager Service: Get double the period of the
the original manufacturer's written U.S. repair warranty up to one (1) full year on warranties of three (3) years or less.
Travel and Emergency Assistance Services: Get help coordinating medical, legal, and travel services while outside the US.
Auto Rental Collision Damage Waiver: Receive coverage, at no additional cost, for damage due to collision or theft.
Trip Cancellation, Trip Interruption, and Trip Delay
One aspect of the World Nomads insurance that we like is the trip cancellation, trip interruption, and trip delay benefits. Although, after traveling to about 70 countries in 15 years, we never had a situation that would have qualified us for this reimbursement—luckily.
Although unlikely, we can see the benefit of World Nomads covering costs related to trip delays. Specifically, in cases where two separate flights have been booked with two different carriers.
For instance, a delay in the first flight may cause a traveler to miss the second flight. Thus, creating a domino effect in their itinerary.
However, there's a huge asterisk associated with the trip delay benefit. The flight needs to be delayed by three hours or more. So if the flight is delayed 2.5 hours or there's an issue landing the plane (and in both cases, you miss your connecting flight) it does not qualify.
However, a simple way to mitigate this potential loss is to simply purchase trip insurance on those specific flights. The cost of purchasing individual flight insurance would be significantly less than purchasing World Nomads travel health insurance.
Please note that if you cancel your trip for reasons other than those listed in the Trip Cancellation and Natural Disasters, Political Unrest, Terrorism, and War sections, you will not be covered.
Watch Out For Things That Are Not Covered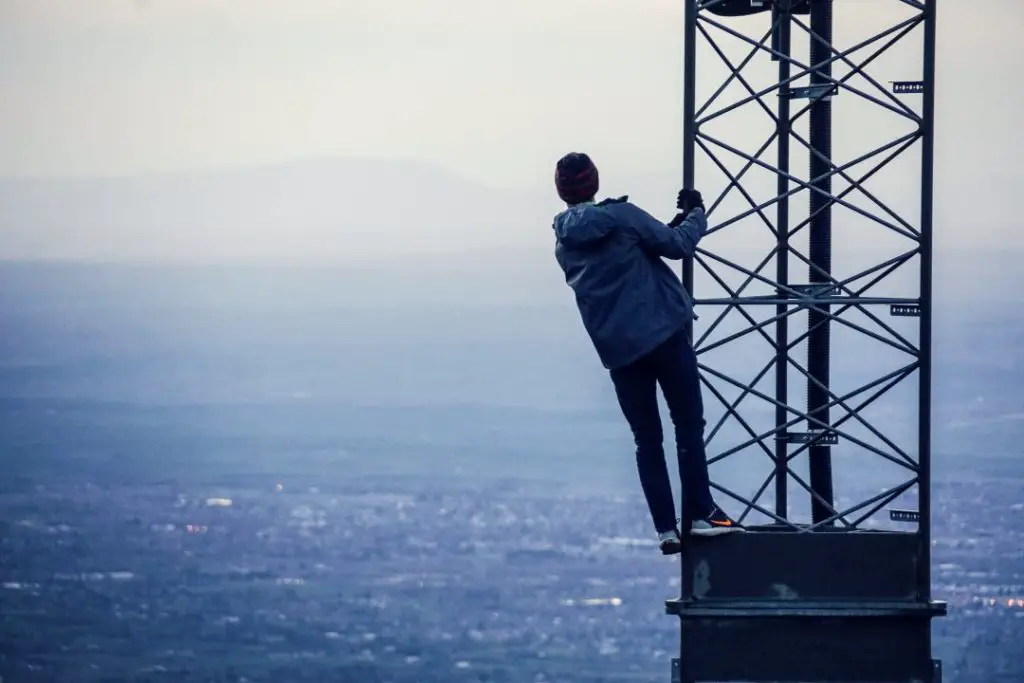 World Nomads travel insurance will cover most normal occurrences in daily life. However, 44 disclosures on their website address circumstances where they will not pay for costs arising from specific situations, including:
Accidents while under the influence

Consensually contracted sexually transmitted diseases
Traveling overseas to receive medical treatment
Illegal activities
Preexisting conditions
While working overseas
Needless risks
Not all countries are covered
Failure to take appropriate action to avoid or minimize expenses
A lot of these disclosures are fairly typical on all plans. However, it's still a good idea to confirm the exclusions with your specific plan. Here is a list of all of the exclusions associated with the Patriot International Lite Insurance plan (starts on page 29).
World Nomads is Expensive When Compared to Competitors
Realistically, if you're in normal health then seeing a doctor or purchasing prescription drugs around the world is fairly cheap (by Western standards). For example, Audrey visited a dermatologist in Croatia, and the procedure cost $30.
We both had our teeth cleaned and examined in Budapest, Hungary for about $50 for both people.  Audrey's prescription for NuvaRing cost us about $20 when we were working in the US, with top-notch medical insurance. Around the world, we can usually find it for between $15 to $30 without using medical insurance.
After using World Nomads travel insurance for the first year, we transitioned to Patriot International Lite with Insubuy. It covers everything that World Nomads does but at a fraction of the cost.
The transition made sense for us because we were looking to cover only catastrophic accidents and medical emergencies. We were looking for insurance with a high deductible and plenty of coverage. We opted for a plan with a $2,500 deductible and $100,000 coverage.
For example, if we were to break a bone we wouldn't mind paying the expense directly out of pocket, as it would probably be less than $1,000—once again, this is when visiting countries with cheap medical costs.
Visiting Countries With High Health Care Costs
We're by no means encouraging others to travel without travel health insurance. However, the longer we travel, the less medical insurance has become a stressful concern.
Also, everyone handles stress differently and we can't recommend something based on someone else's risk and comfort levels. We can only share our experiences.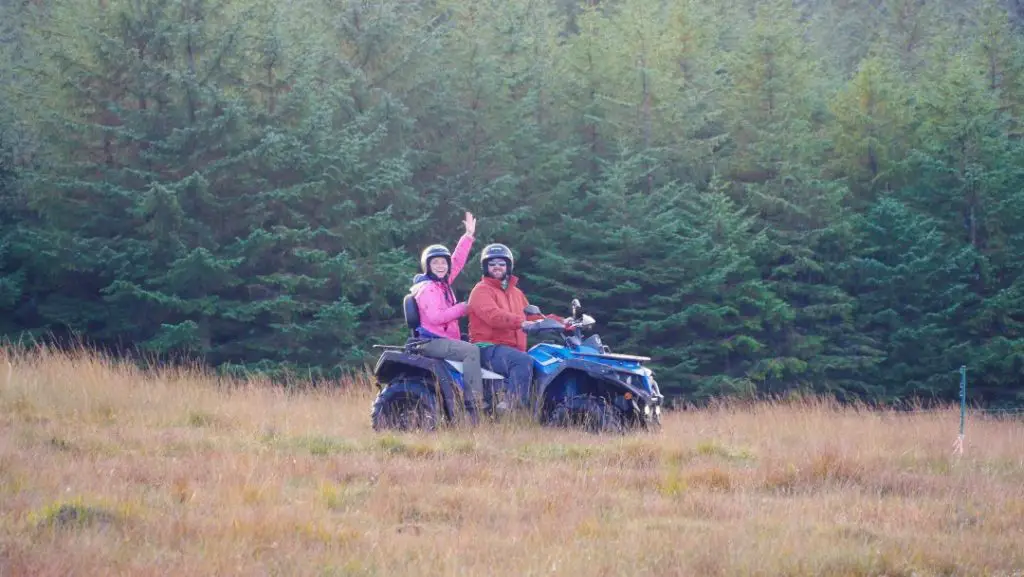 An option to spending thousands of dollars on World Nomads travel insurance is to purchase Insubuy's Patriot International Lite Travel Health Insurance. You can do this by either purchasing travel health insurance to cover your trip:
For the entire period.
Only when visiting countries with high health care costs.
Regarding the second option, when we were traveling through Asia we didn't carry travel health insurance, except when we visited Japan for three weeks. In other words, you can purchase travel health insurance for specific segments of your round-the-world trip or while traveling internationally. Looking back, we regret paying for World Nomad's expensive plan when we traveled through countries with low healthcare costs.
So What Did We Do?
When we concluded that we were spending too much (overinsured) on travel health insurance so we transitioned to Insubuy's Patriot International Lite Travel Health Insurance. We purchased the 2,500 deductible, with a $100,000 policy maximum plan. Once again, this was at a fraction of the cost of World Nomads.
We were covered for a couple of years. Sometimes, we only paid one month at a time—it all depended on where in the world we were traveling and how we felt. After each major location change, we'd tweak the plan a bit to make sure our risk level felt right and that we weren't overpaying. Much of the tweaks were based on how we felt both physically and mentally.
Schengen Visa Insurance
Non-U.S. citizens that travel to Schengen countries or US citizens that stay in Schengen countries for longer than 90 days must purchase Schengen visa insurance. Typically, this unique type of insurance includes:
Accidental death & dismemberment
Return of mortal remains
Emergency medical evacuation/repatriation
Trip interruption
Instant visa letter
Emergency medical expenses
Nomad Insurance
Remote workers that are living a nomadic life may be interested in nomad insurance. Essentially, nomad insurance is medical insurance that focuses on long-term coverage for people who are living or working outside their home country.
Insubuy refers to this type of coverage as Traveler Insurance – International Medical Insurance. The main benefit of Insubuy's nomad insurance is:
It covers pre-existing conditions.
Allows the insured person to travel to another country for care.
Covers routine healthcare expenses like wellness checks and dental work.
Countries That Require Travel Health Insurance
You've paid for your flight, booked your hotel, and even rented a rental car but did you check to see if the country you're visiting requires travel health insurance for entry? With this pandemic, more and more countries are requiring that visitors carry travel health insurance so that they don't get stuck with the bill.
Many travelers will find comfort in the fact that if they were to get injured or sick abroad that their insurance would cover the costs. After all, vacations are about relaxation, not stress. Therefore, it's a good idea to see if the country you're visiting is on the list of countries that require travel health insurance for entry, see below.
Anguilla, Aruba, Bahamas, Belarus, Brazil, British Virgin Islands, Cambodia, Cayman Islands, Colombia, Costa Rica, Cuba, Dubai, Ecuador, European Schengen Countries, French Polynesia, Georgia, Iran, Lebanon, Oman, Pakistan, Panama, Puerto Rico, Qatar, Russia, Rwanda, Seychelles, South Africa, St. Maarten, Thailand, Turkey, Turks and Caicos Islands, Ukraine, United Arab Emirates, United Kingdom, United States, Vietnam
COVID-19 Travel Health Insurance
COVID-19 travel health insurance provides medical coverage that includes COVID-19 coverage, when traveling outside your home country, of course. If you're at all concerned about COVID-19 (or new strains) related coverage then Insubuy's COVID-19 Travel Medical Insurance is a good option and includes:
Emergency medical evacuation/repatriation
COVID-19 Treatment
Medically necessary testing
Emergency medical expenses
Return of mortal remains
Travel Tip: Before you depart on your trip, verify whether the country you're visiting requires COVID-19 coverage.
Staying Healthy on the Road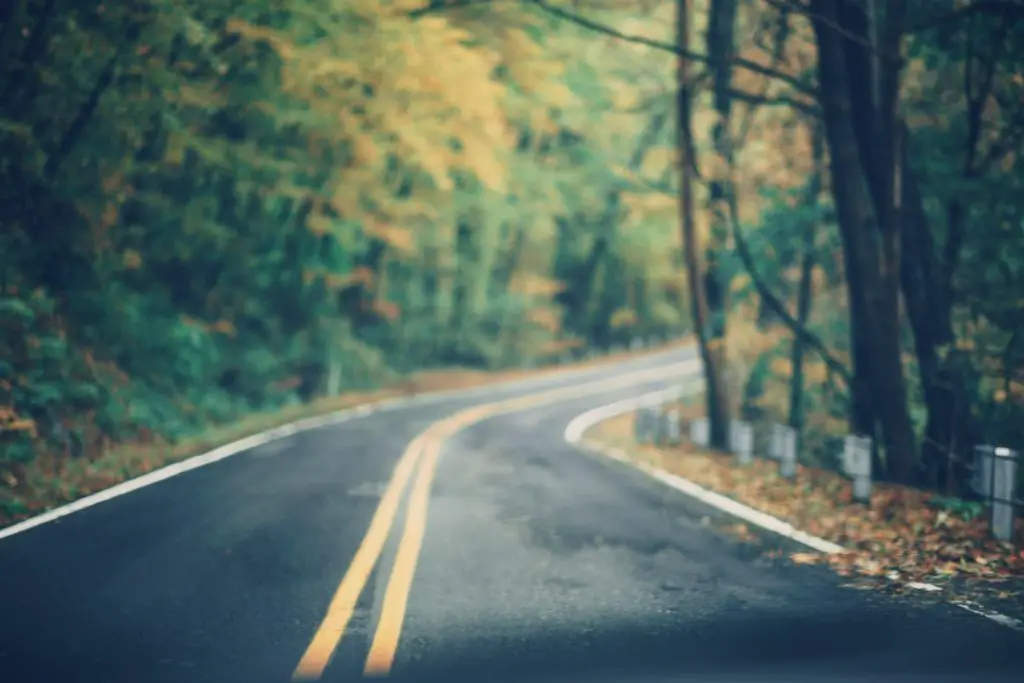 Backpackers know that lugging around a heavy rucksack around the world is a great way to stay in shape. However, if we're going to give common sense health advice to fellow travelers and backpackers it would include these tips below.
Not Staying Out Past Midnight
It's fairly safe to say that most bad things happen after midnight. If you're going to stay out later, make sure you have a solid plan on how you're going to return safely to your accommodations.
We've heard countless horror stories of tourists in South America that decided to take a shortcut down an unlit street. You're risking your health and your possessions. Probably not worth it.
Not Taking Needless or Foolish Risks
Just because everyone's jumping off a cliff or a boat doesn't mean it's safe or that you should do it. Listen to your gut. If it's telling you that something doesn't feel right then take a moment to analyze the risk.
For example, recently a British man was on holiday in Croatia when he decided to jump from the top deck of a party boat. He ended up impaled on a metal pole and broke seven ribs, shattered his collarbone, and punctured his lung. This is the type of senseless traveler who should purchase World Nomads' $0 premium travel health insurance.
Travel With Caution > Live to Travel Another Day
Would you rather take the risk of injury or travel for another three months healthy? That's a no-brainer for us. For example, nearly all tourists traveling through India get sick from consuming local food or drinks. We did not. This is because we were extremely cautious about what we ingested.
For example, we were constantly being pressured to eat or taste something that was not hygienic. Of course, we kindly declined the invitation—however, in some cases, we needed to be very forceful as many people would not take "no" for an answer.
Don't feel bad. Remember those people are not going to be in the hospital room with you or paying for your medical bills. Live to travel another day.
Are you thinking about purchasing travel health insurance or have you purchased travel health insurance from World Nomads, Insubuy, or another company? Please share your experience or questions in the comments section below.