Driving Iceland's Ring Road seems like the perfect thing to add to an Iceland itinerary. However, before setting off, many people underestimate the size of the island and how much time they'll spend driving. Here's what you need to know before driving Iceland's Ring Road.
There are many beautiful things to see in Iceland, like Seljalandsfoss Waterfall but sites may be many hours apart. Instead of driving around the island nonstop, never having the time to soak in the sites, we're going to challenge you to do Iceland a bit differently.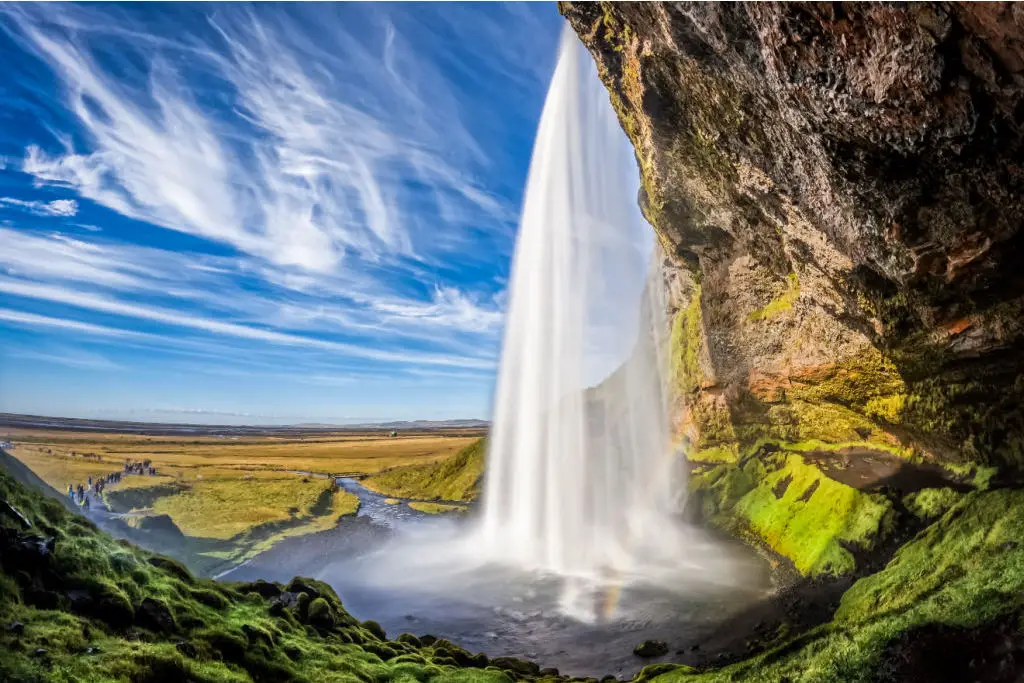 Several followers have reached out to us asking for some advice on how we did Iceland. So we put together this post explaining how, and why, we did Iceland a little differently.
We use this budget-savvy travel health insurance to protect our trips – get a quick quote.
Don't Leave Disappointed
A few years ago, before our visit, our friends decided to cross Iceland off their travel bucket list. Upon their return, we excitedly asked them to tell us about their experience.
What they told us shocked us, and our jaws dropped. They said they were disappointed. What?!?!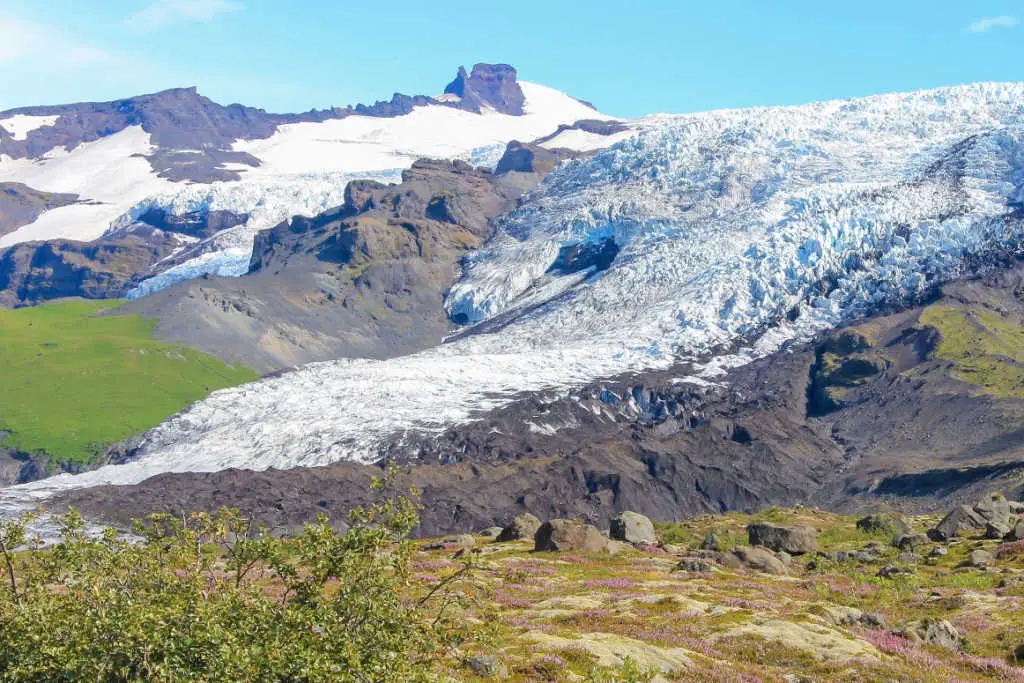 How on Earth could anyone not like Iceland? How was each of our experiences so different, that we flew away from Iceland with such different perspectives? Keep reading, we'll explain.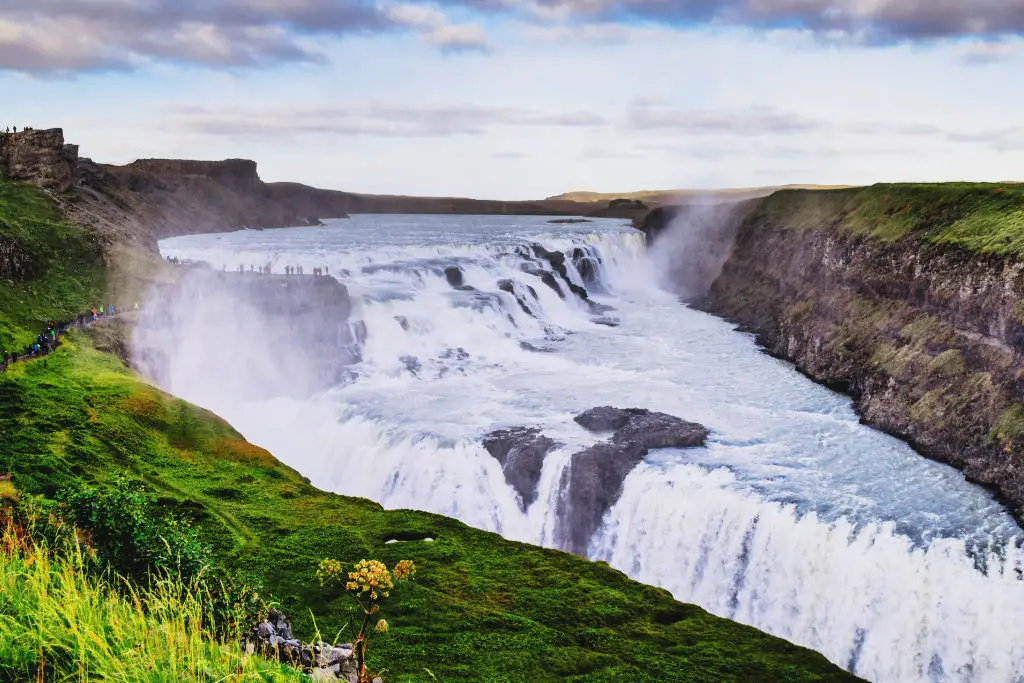 If you peruse travel blogs and Iceland guides, most visitors take on Route 1, or Iceland's Ring Road, which is the national road that circles the island. The positive aspect of Iceland's Ring Road is that it makes it pretty easy to lay out your route.
The negative? Once you begin, the only logical way to complete it is to make the full 828-mile (1,332 km) loop. Attempting to drive the entire ring in 10 days or less may very well leave you feeling miserable.
Driving Iceland's Ring Road takes about 15 hours non-stop at 56 m.p.h., yes, 56 m.p.h. As a result, the comically slow speed limit makes many drivers (and passengers) feel like they're crawling through what feels like an endless landscape.
Why so slow? Countless speed cameras are issuing expensive tickets all along the route. We'll discuss this in detail further down but first check out Iceland's must-do tours below.
Our Top-5 Must-Do Tours in Iceland
Driving Iceland's Ring Road
Our friends used their one week of vacation to drive Iceland's Ring Road. They described long days of driving from point A to point B, often bored by much of the monotonous scenery. Many days, they felt as if they were driving through uninspiring landscapes before they would reach the next scenic "must-see" natural attraction.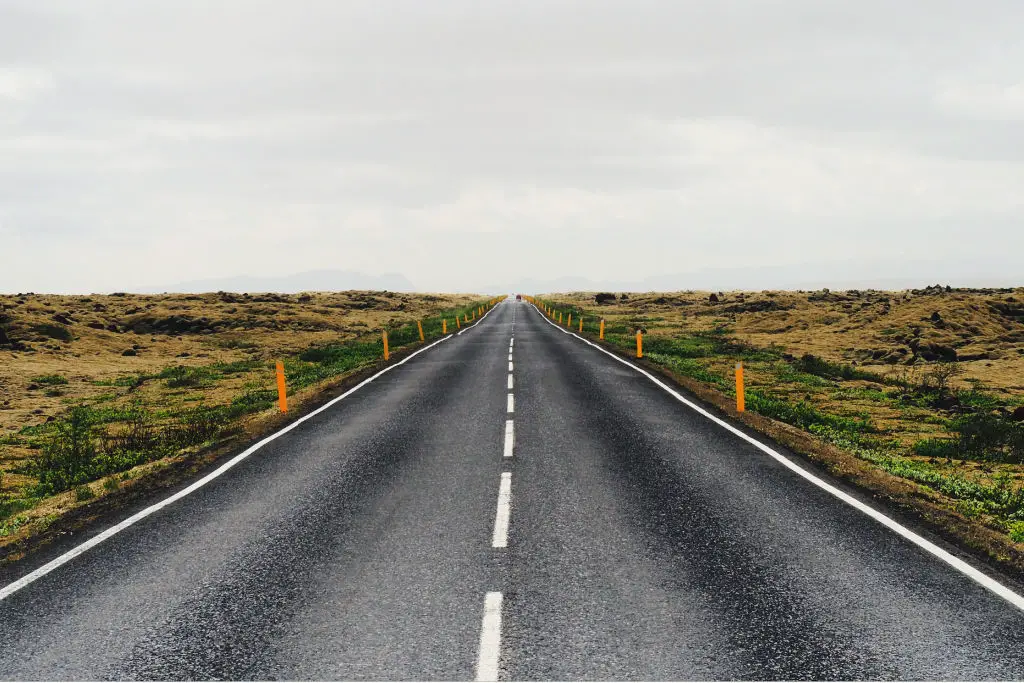 This is why Iceland is a tricky travel destination. The best way to describe it is that it's made up of all these small, scenic spots scattered across the country that together make up this all-encompassing essence of Iceland. But to experience them all is not an easy task.
Add to the fact that many segments of Iceland's Ring Road are so isolated, that it's hard to find stops for bathroom breaks and quality food. Most visitors don't brag about eating hot dogs in gas stations which is many times the only food option.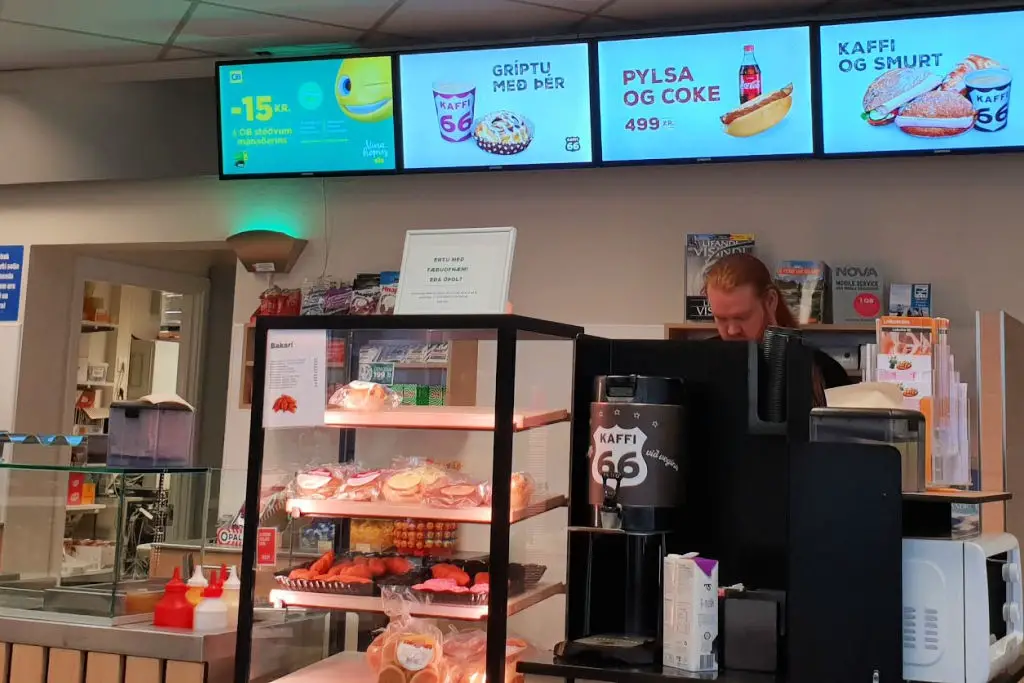 If you are someone who needs to check off a ton of boxes by seeing everything, or you're a die-hard road tripper, or a camper van enthusiast and don't mind spending five-plus hours in a vehicle per day, you'll love touring Iceland. Unfortunately, we're none of those.
For the reasons mentioned above, we agreed that we didn't have the time nor the desire to spend all of our time in a car. Here's how we decided to do Iceland a little differently.
Don't Spend Your Entire Trip in the Car, Unless You Want To
Iceland has become one of the hottest must-see countries in the world and reminds us in many ways of New Zealand. Travelers are drawn to its dramatic landscapes, the quirky vibe of Reykjavîk, and the chance to experience the elusive northern lights.
Of course, the Hollywood movie, "The Secret Life of Walter Mitty," added to Iceland's allure. After having the opportunity to explore this country, we agree there's nothing else quite like it in the world.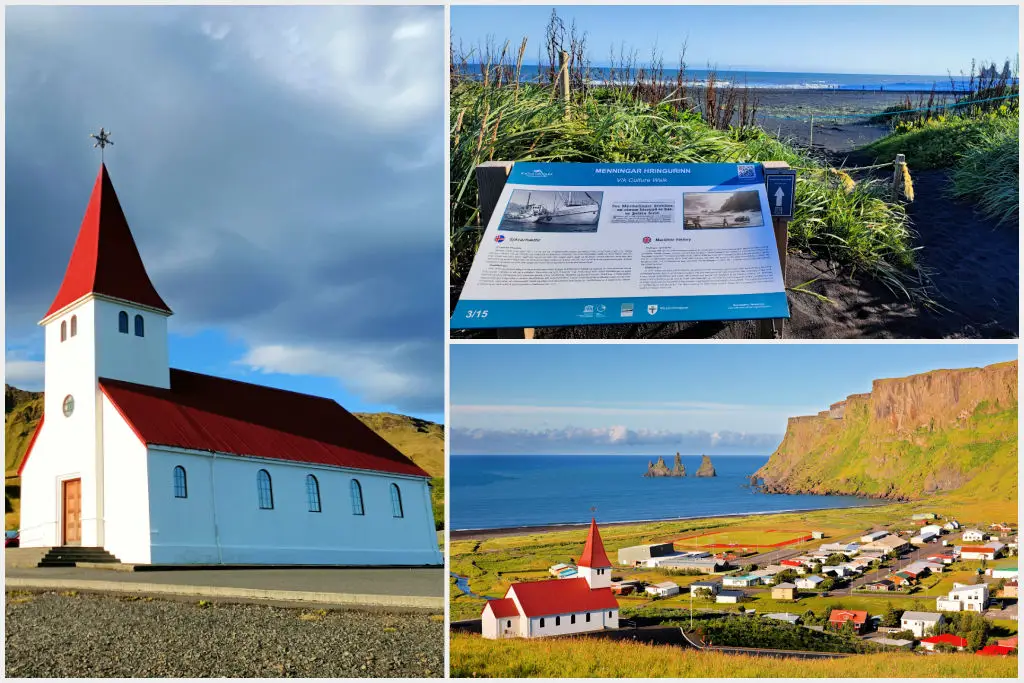 Instead of trying to see the whole country in 10 days or less, we decided to try and slow our trip down. As a result, we decided to focus on Reykjavîk and the surrounding area, and the Westfjords.
One theme we live by is that if we like a place or feel like we missed something we can always go back, even if it's as out-of-the-way as Iceland. It's not worth rushing through a country to check boxes—for us, it's more important to have quality time.
Below is a quick overview of our itinerary.
1. Reykjavîk: We spent three nights in Reykjavîk touring the city and local area with day trips to nearby attractions. For example, we visited the Golden Circle, Reynisfjara black sand beach, Selfoss Waterfall, and Eyjafjallajökull.
2. Bíldudalur: For the next three days we drove up to Bíldudalur from Reykjavîk. This is one of the most scenic drives in all of Iceland. We spent three nights exploring the Westfjords from our home base in Bíldudalur, the most remote part of Iceland!
3. Keflavik: After a long drive from Bíldudalur, we spend our last night in Keflavik near the airport to make the transition back to the real world as seamless as possible.
One thing's for certain, it's no wonder Iceland is on so many travelers' bucket lists—it's the land of waterfalls!
It's Time to Do Iceland Different
There's another important travel tip that many don't discuss—everything's pretty expensive. Especially, accommodations that are hard to come by on a low budget.
This may be an urban legend, but fellow travelers told us the guest house they stayed at was the same one that hosted Ben Stiller during the filming of "The Secret Life of Walter Mitty," they supported this claim with photos.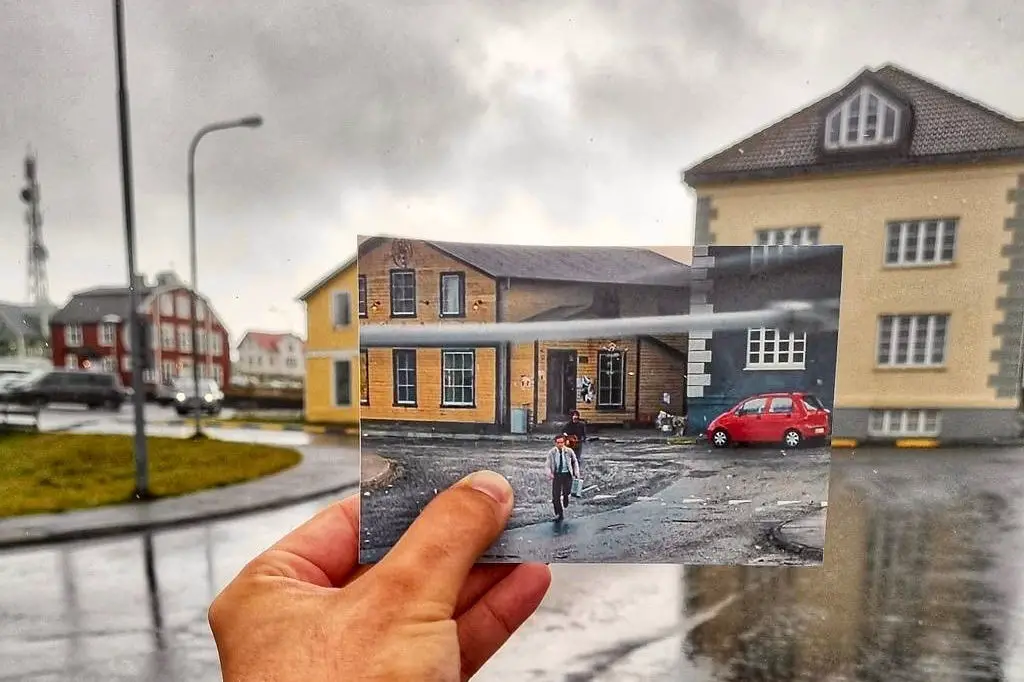 They were surprised at how unkempt it was, especially the bathroom and shower. In our research, we also had a general sense of high costs for mediocre accommodations, especially during August, when we visited.
If celebs are showering in grimy conditions, well then the rest of us are probably up the creek.
Our One Week Iceland Itinerary
So what did we do? Below is how our one-week itinerary panned out.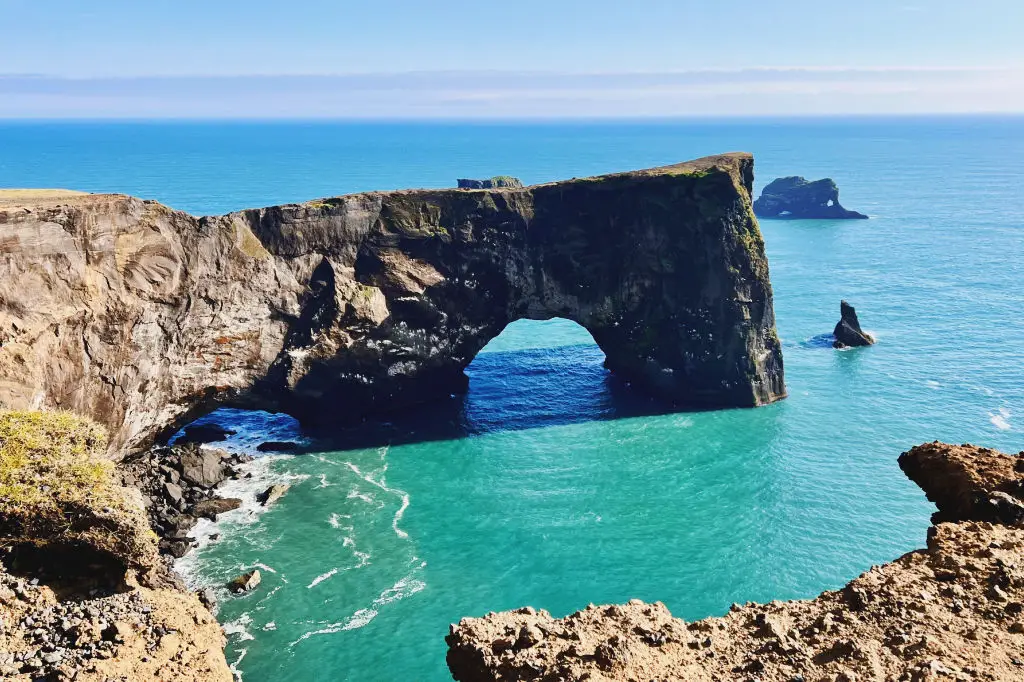 We hope it inspires you to do Iceland differently, or at least helps in reconsidering driving Iceland's Ring Road in one week.
Days 1 to 3 – Reykjavîk
During the first three days, we toured Reykjavîk and took day trips to visit nearby attractions. Here are some of the most amazing attractions visitors can easily visit from the city:
Stykkishólmur: a significant filming location in "The Secret Life of Walter Mitty."
Kirkjufell Mountain: or 'Church Mountain.'
Hellnar Arch: naturally formed stone arch on the Snæfellsnes Peninsula.
Hraunfossar waterfalls
Golden Circle: Þingvellir (Thingvellir) National Park, Geysir geothermal area, and Gullfoss waterfall.
Blue Lagoon
Seljalandsfoss waterfall
Skógafoss waterfall
Vik: Dyrhólaey Arch, Vík i Myrdal Church, Reynisdrangar sea stacks, and Reynisfjara black sand beach
We didn't have the time to visit all of the sites above but we did see a lot of them. Nevertheless, it should give you a good idea of how many must-see attractions are located within a day's trip distance from Reykjavîk.
Mobile Data – Using Your Cell Phone in Iceland
With its funky letters, seeing Iceland's main attractions (in print) for the first time may seem a bit overwhelming. While the majority of the population speaks English, you may be concerned about communicating, information gathering, or getting lost.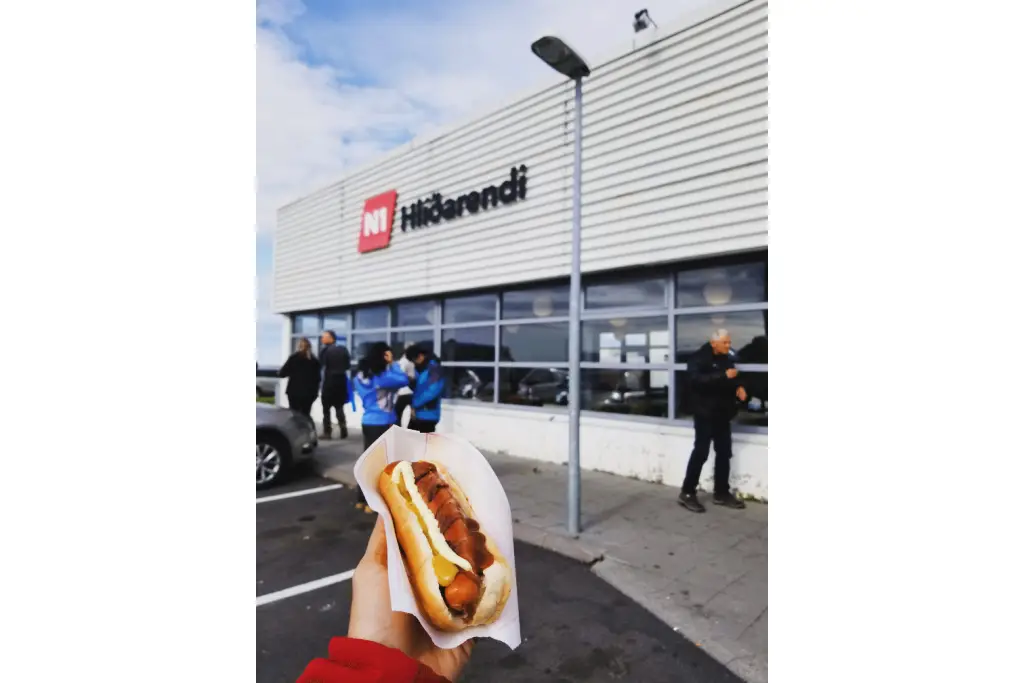 Luckily, all of the major routes in Iceland provide good access to mobile data. So, unless you're getting way off the beaten path, most likely you'll have access to mobile data to research your itinerary along the way.
Prepaid SIM cards may be purchased at Keflavik Airport (KEF) or most gas stations. Major carriers include Síminn, Nova, and Vodafone.
🏨 Hótel Múli in Reykjavík is the Best Affordable Hotel in the City > Check Availability
Days 4 to 6 – Bîldudalur
This is where our itinerary deviates from the norm. Rather than take on Iceland's Ring Road in its entirety, we opted to pick one area of the country and explore it casually—we chose the Westfjords region.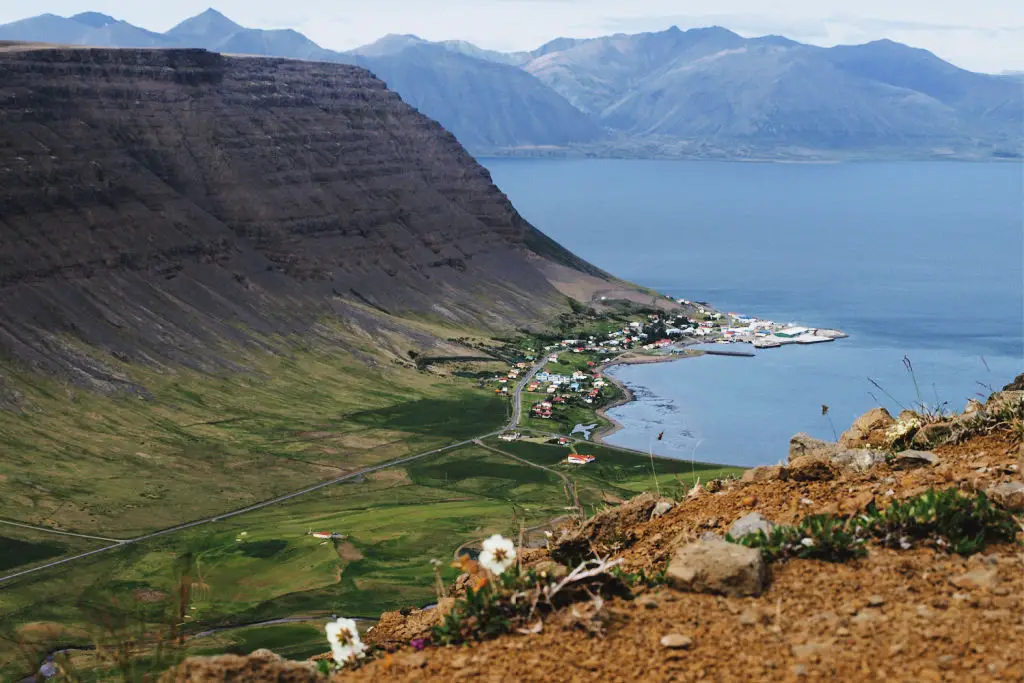 Considered to be the most remote part of Iceland, in short, the Westfjords are stunning. Created from ancient glaciers cutting dramatic fjords into the landscape, the scenery here is epic, and mostly free of other tourists.
The roads are often gritty and slow but well worth the journey. The Westfjords include some of the most amazing scenic drives we've ever done in the world and the most breathtaking in Iceland.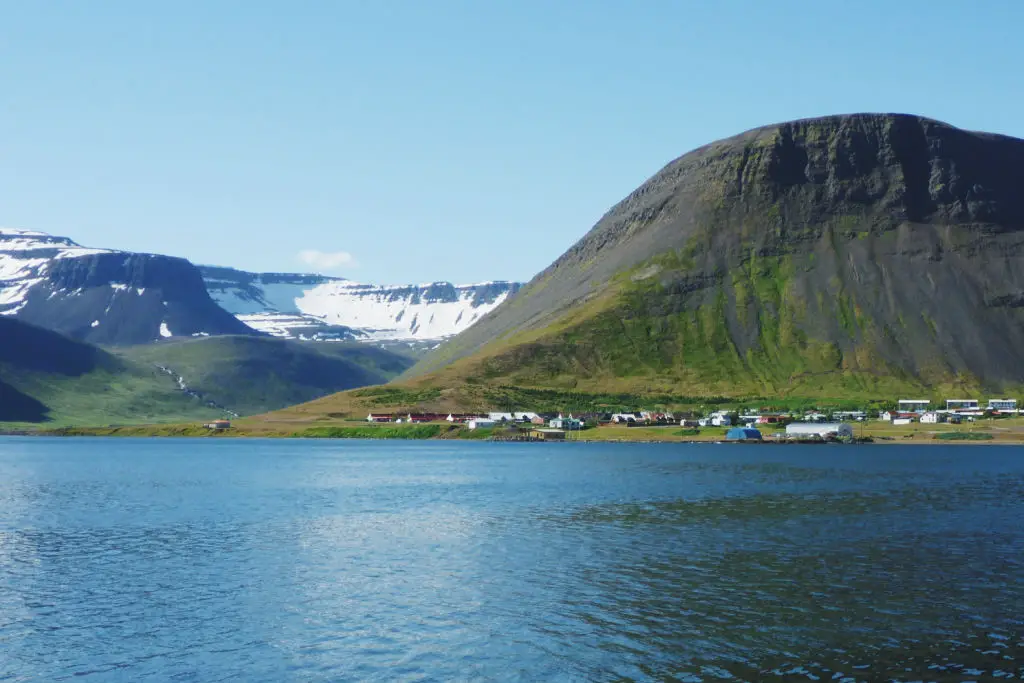 Stats differ but estimate that only 3-14% of visitors make it to this part of Iceland, and it was glorious. By now, our followers know that we love getting off that typical backpacker/traveler route. If you seek out experiences that take you off the beaten path, then the Westfjords are for you.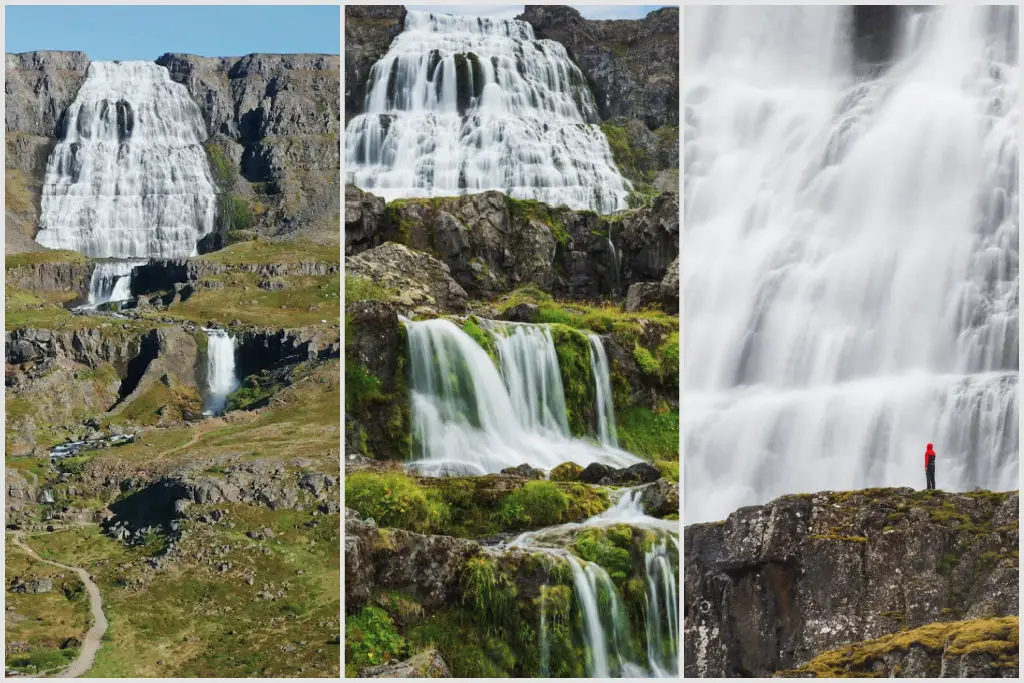 Two special natural attractions in the Westfjords include 1.) Dynjandi waterfall (meaning 'Thunderous') and, 2.) Hornstrandir Nature Reserve, which is one of Europe's last untouched wildernesses
Numerous, magazines have ranked Iceland's Westfjords as one of the world's best-kept travel secrets. Before leaving Reykjavík, we stocked up on three days' worth of groceries and drove to our beautiful getaway in the village of Budíldalur.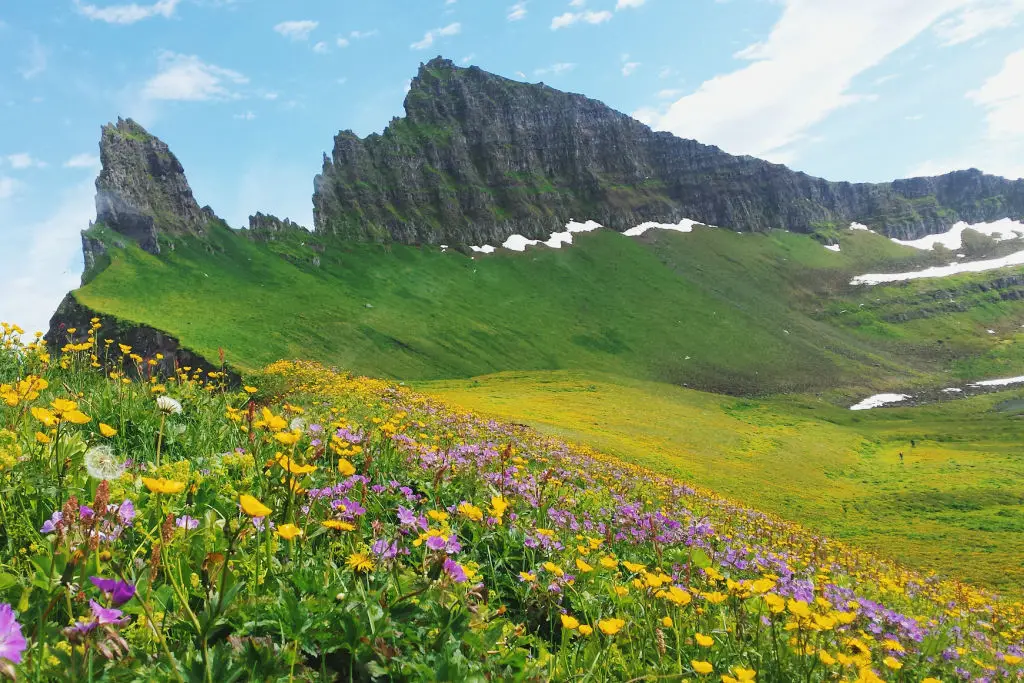 After three full days of road-tripping, we relished in that isolated, "cabin on the lake" feeling. It was here that we were hoping to see the northern lights, but unfortunately, our evenings were cloudy.
Overall, we thoroughly enjoyed our time in this sleepy little village just south of the Arctic Circle. It felt unexplored and remote. To us, this was exactly what we envisioned when thinking of Iceland.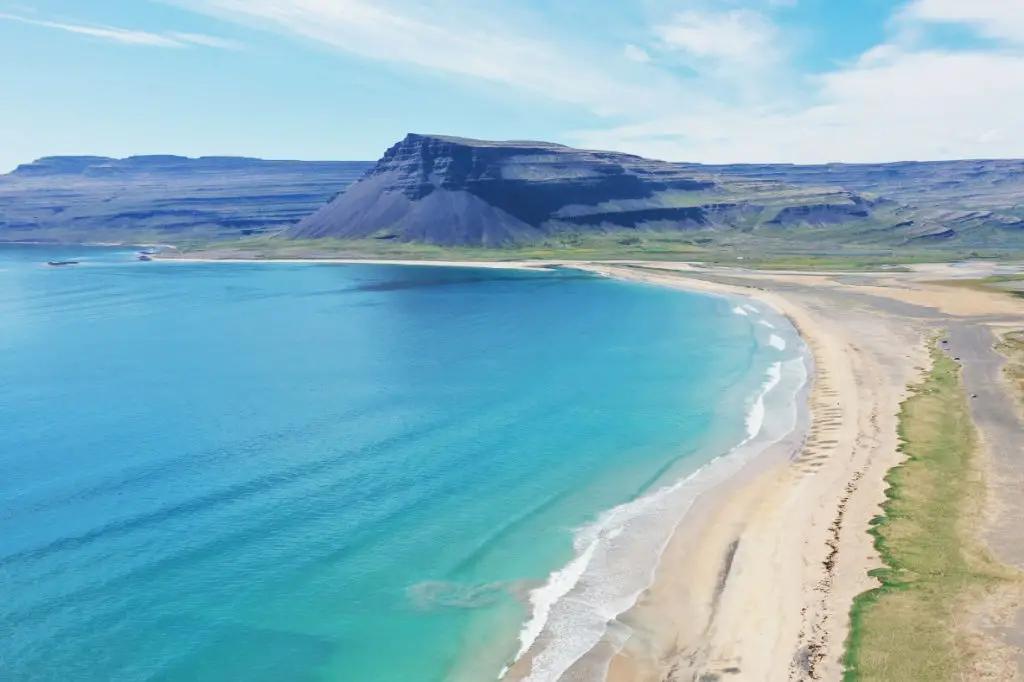 The beauty of this segment of our trip was that we were able to slow down! We had time for a memorable picnic lunch surrounded by one-of-a-kind views, long walks exploring, and sunset cocktails on our balcony. In our opinion, rushing through Iceland on the Ring Road was just not how we wanted to spend our time.
🏨 Budíldalur's Harbour Inn Guesthouse is Perfect > Check Availability
Day 7 – Keflavík
The drive back from Bíldudalur took us about six hours. We opted to stay near the airport so that when we arrived in Keflavík, we could cook dinner and relax for the night after the long day of driving. Moreover, the car rental agency was kind enough to drop us off at the house as it was nearby.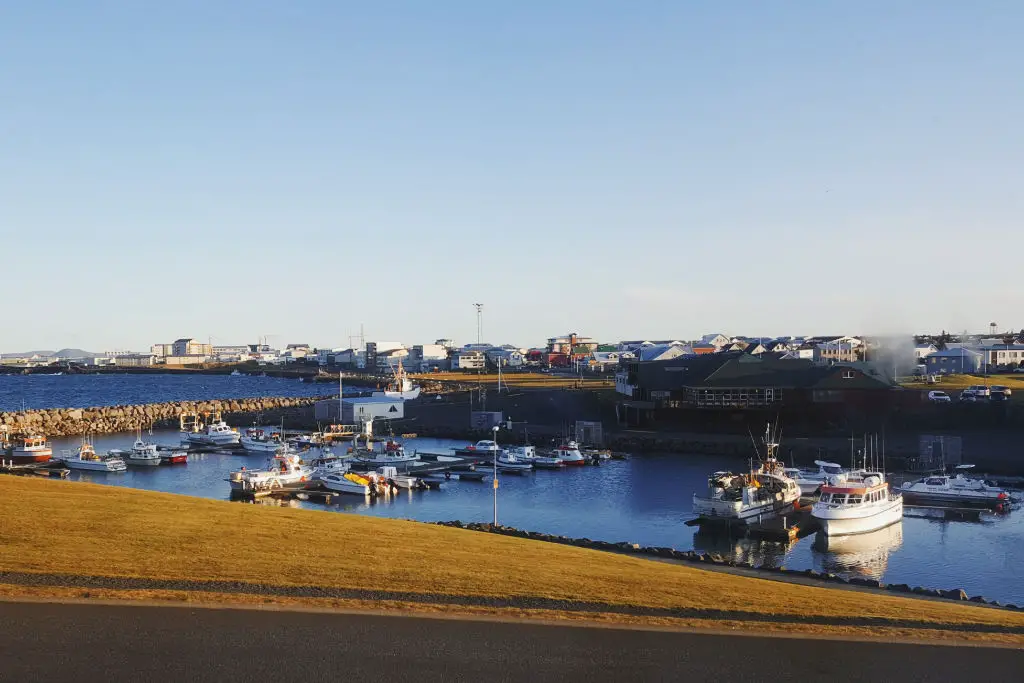 Speaking of car rentals, it's important to not only get the best rates possible but also to book with trustworthy travel search engines, which is why we always compare prices between Discover Cars and Skyscanner. Furthermore, we booked an economy car and had no problem getting around (in summer).
🏨 Nupan Deluxe in Keflavík Has an Outdoor Hot Tub > Check Availability
General Iceland Travel Tips 

If you are going to drive Iceland's Ring Road, we suggest allowing yourself at least two weeks to enjoy the trip. Road-tripping through Iceland can be expensive and tedious.
At the end of the day, you don't want to feel like you can't wait to get out of your vehicle. Moreover, long days spent driving could quickly turn into a feeling of trapped confinement, instead of adventurous and fun.
If You're Not First, You're Last
Pay attention speed demons! Another reason driving Iceland's Ring Road is so aggravating is due to the infamous speed cameras. Although roads are wide open, speed cameras are everywhere.
It can be challenging to avoid putting the pedal to the metal because there isn't another soul to be seen. You can look up horror stories online, they're there.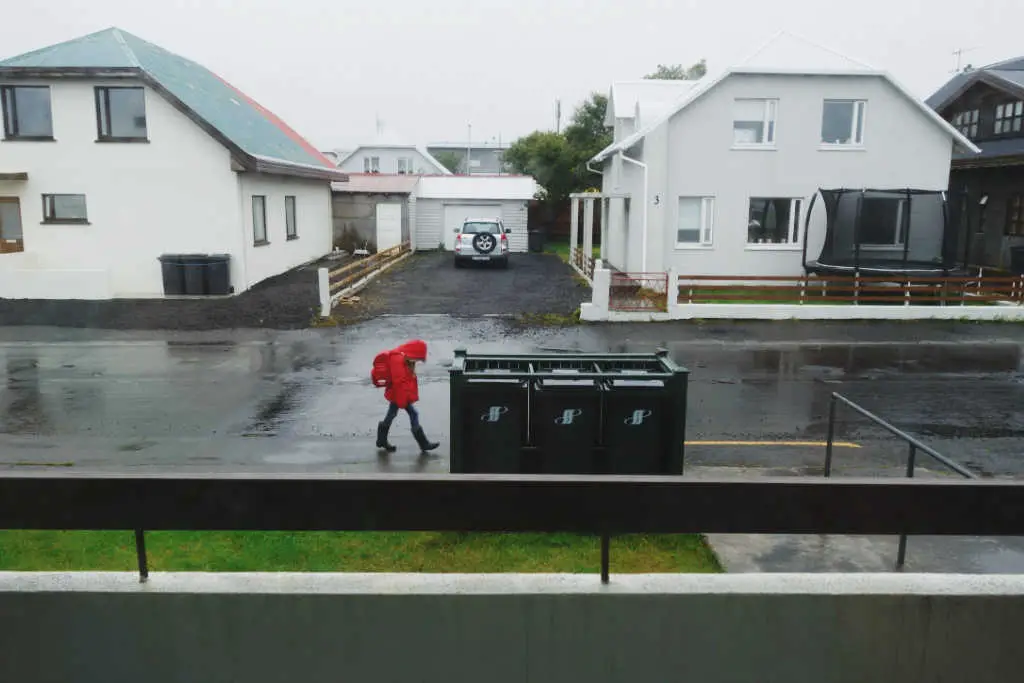 We read about one driver's mistake of hitting two-speed cameras costing them about USD 800 in fines. On average, the speed limit is about 50 mph, which makes you feel like you're crawling from one destination to the next.
Finding Accommodations
It's important to reserve lodging far in advance. June through August is the peak season and there is simply not enough high-quality accommodation to meet the ever-increasing demand. For hotels, to make sure we're getting the best prices we compare rates at TripAdvisor, Skyscanner, and Priceline. For vacation rentals, we compare prices on booking.com and VRBO.
Additional Iceland Tips
Below are some additional Iceland tips:
We are not camper van enthusiasts and don't prefer to travel that way. But even if you are road-tripping via car, stock up on snacks, food, toilet paper, etc., before you embark on Iceland's Ring Road journey. When we say you may not encounter food/rest stops, we're not joking.
If you are a campervan enthusiast, however, know where you are allowed to camp—campsites don't usually require booking in advance, to be fair. And you might need to book a 4×4 campervan depending on your itinerary.
Bring music to enjoy in the car. In remote areas, there are no radio stations to make long travel days go by faster by listening to your favorite tunes.
If you're a wine lover or want to enjoy sunset cocktails, plan on purchasing your alcohol at the duty-free shop at Keflavík International Airport. Alcohol is extremely expensive in Iceland and the airport is the most budget-friendly place to buy it.
If you are not a budget traveler and/or don't enjoy long-distance driving, you may want to consider traveling with an organized tour group.
We traveled to Iceland in the first week of September, and it was fairly cold. Bring layers as the weather often changes within minutes. Raincoats come in handy if you want to take the opportunity to explore behind waterfalls.
How Much Did We Spend?
For one seven-day Iceland itinerary, we spent USD 1,188 or USD 170 per day, and this includes the flight from Norway. Please note, that this is probably cheaper than most would spend as we weren't driving much while in Bíldudalur.
However, there are plenty of opportunities to take scenic drives throughout the Westfjords. Driving the entire Ring Road will add additional cost to your budget for petrol which is currently about USD 9 per gallon.
Once again, we think driving Iceland's Ring Road would be awesome. If you have the time and money to do it properly then, by all means, do it! Unfortunately, at the point in our lives when we visited it was just too darn expensive. and so we had to pass. Nevertheless, our modified itinerary was a big hit (with us) and we look forward to exploring the rest of Iceland in the future.
We Need Your Help
Did you find this article helpful? If so, bookmark it and when you're planning your next vacation click on any of the links below before finalizing reservations. You'll get the best price, we'll earn a small commission, and you'll help support future articles.
Thank you!
BEST TRAVEL SEARCH ENGINES
🏘️ Book Your Accommodation
We use Tripadvisor and Priceline's Express Deals to compare prices and reviews in advance and check availability
✈️ Book Your Flight in Advance
To find the cheapest flight options, you can use WayAway and Skyscanner to find the most suitable choice for you
🚗 Reserve Your Rental Car
Use DiscoverCars and Skyscanner to compare prices and view the largest selection of vehicles