There are many good places to go on vacation in 2024 on a budget. Especially, if you're looking to travel internationally. For the last two years, restrictions have made traveling quite challenging, to say the least. Most people feel confident that this brand new year will bring more opportunities to give 'staycations' a rest and visit other countries.
Traveling abroad gets most people out of their comfort zone, exposes them to unfamiliar environments and cultures, and enriches them while also providing a sense of freedom. In other words, traveling is fulfilling.
So, with this newfound freedom to travel, what are some good places to go on vacation? There are so many places to choose from that it may seem overwhelming to narrow it down to just one. Here are three good places to go on vacation on a budget that are sure to inspire you.
1. South Korea – Land of the Morning Calm
Not the cheapest country to start this list with, to be honest, but one of the safest to visit, even as a solo traveler. While accommodation can be expensive, eating out in South Korea is cheap as well as healthy. If you are keen to try unusual, and often spicy dishes, this is the country for you.
Are you ready to try over 200 different types of kimchi, a traditional side dish of salted and fermented vegetables?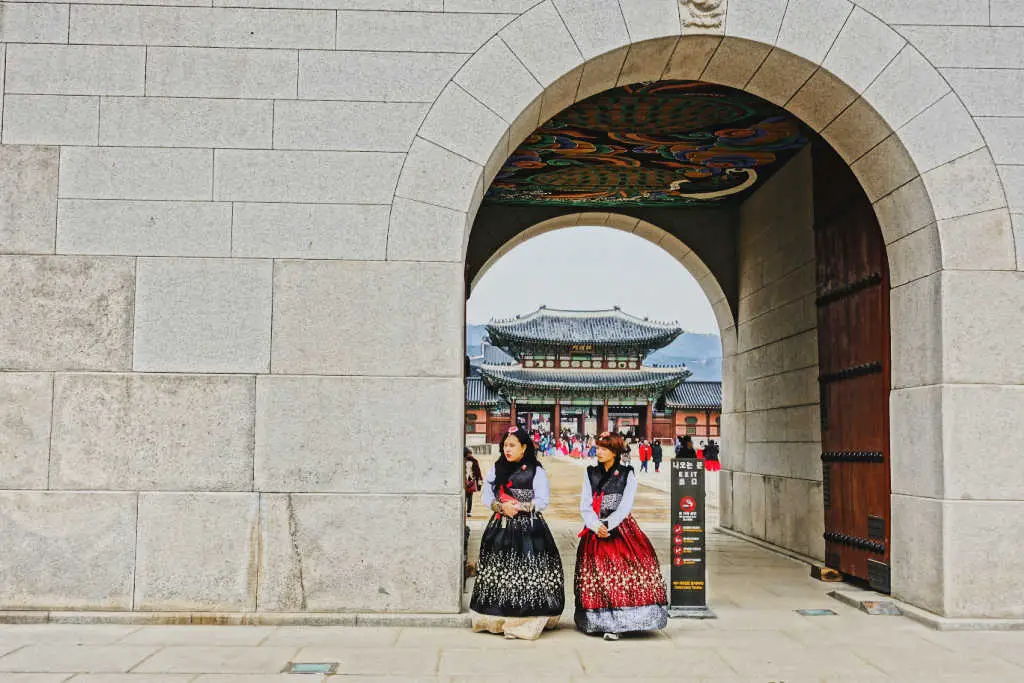 South Korea hosts a large number of tourists in peak season, especially in the demilitarized zone (DMZ). To avoid crowds, choose spring or autumn for your trip when the weather is mild and the prices have dropped.
This is a modern country that offers a good quality of life, thanks to its prosperous economy. Just to give you an idea, you can connect to Wi-Fi pretty much anywhere in South Korea, and it's often free! Despite the modern commodities available, this country is far from predictable. Did you know that Koreans hold the record for consuming the most alcoholic drinks in Asia?
If you are intrigued by this exceptional country, you should visit Busan Gamcheon Culture Village. Established during the period of the Korean War, in 2010 this village was transformed into a cultural area. You can't miss a trip to Apsan Park, one of the largest eco-parks with trails that connect four different mountains – which one will you climb? Of course, don't forget to cool off at one of the glorious Korean beaches!
2. Taiwan – The Beautiful Island
The island of Taiwan is a country in East Asia, located off the coast of the People's Republic of China. Taiwan might not be the first country that springs to mind when searching for your next travel destination, but there are plenty of reasons to visit it.
This country offers something for everyone and seems to be the land of the extremes. Its modern infrastructure includes Taipei101, the former tallest building in the world before the Burj Khalifa was built in Dubai in 2010, and Taipei's high-speed rail network, which can reach up to 186mph. Last but not least, Wi-Fi is free and readily available across the island.
On the other hand, there is a very traditional aspect of Taiwan and its fascinating history. If you are looking for culture, take a look at the National Palace Museum in Taipei, the most visited museum in the world. Or visit the Chung Tai Chan Monastery in Puli Town, the tallest monastery in the world―its modern design will leave you speechless!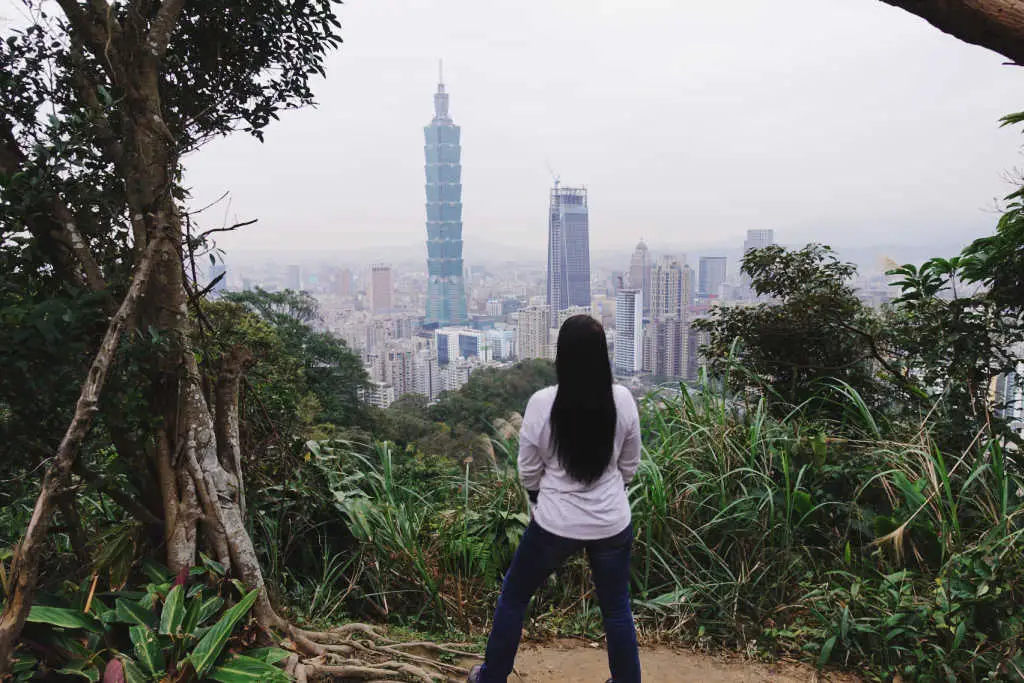 When it comes to food, there's plenty to choose from. From beef noodle soup to spicy pork dumplings, enjoy a wonderful selection of dishes from the street vendors or at the night markets―a true explosion of the senses! For such a small island, there's so much to see and experience.
If you fall in love with Taiwan and decide to extend your stay, you might need to find a way to finance your trip. If you are thinking about teaching English as a foreign language (TEFL) in Taiwan, nobody would blame you. The TEFL industry is thriving in this country, and with a low cost of living and high salaries, how could you resist?
For a TEFL career in Taiwan, you must meet specific requirements to be granted a visa. You'll need a bachelor's degree, a TEFL qualification, and an employer willing to sponsor you. A quick online search will guide you to apply to teach in Taiwan through a wide range of programs.
3. Latvia – Stunning Art Nouveau Architecture
There are many good places to go on vacation, however, Latvia may be one of the best destinations. Many travelers consider Latvia to be a charming country that is seriously underrated.
Not everyone is in search of beach life. However, if you're looking for breathtaking landscapes, stunning rivers and lakes, vast forests, and sandy beaches, Latvia is the place for you. Half of the Latvian territory has an unspoiled ecosystem to make you feel in close contact with nature. To best appreciate the beauty of this country, plan your visit in autumn.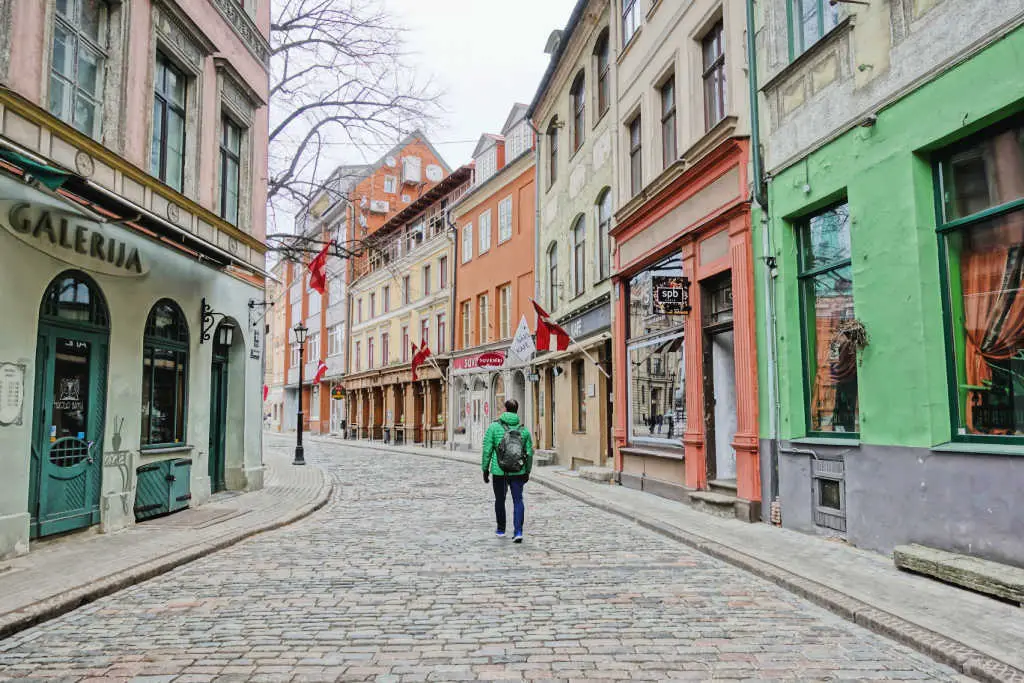 Visiting Latvia is relatively affordable. Life here is cheaper than in Western Europe but slightly more expensive than in its neighboring countries. Restaurants won't break your bank and will fill you up with hearty meals mainly based on meat and potatoes.
There is plenty to do and see in Latvia. From impressive architecture in the Old Town of Riga to the Museum of War, there are lot to discover for culture buffs. If you fancy an adrenaline boost, options include bungee jumping or a human flight without a parachute ―not for the faint-hearted.
In summary
If you're looking for good places to go on vacation internationally on a budget, there are many countries that you could visit and enjoy, depending on what you are hoping to find. South Korea, Taiwan, and Latvia might not be instinctive choices but are options that will not disappoint.
We Need Your Help
Did you find this article helpful? If so, bookmark it and when you're planning your next vacation click on any of the links below before finalizing reservations. You'll get the best price, we'll earn a small commission, and you'll help support future articles.
Thank you!
BEST TRAVEL SEARCH ENGINES
🏘️ Book Your Accommodation
We use Tripadvisor and Priceline's Express Deals to compare prices and reviews in advance and check availability
✈️ Book Your Flight in Advance
To find the cheapest flight options, you can use WayAway and Skyscanner to find the most suitable choice for you
🚗 Reserve Your Rental Car
Use DiscoverCars and Skyscanner to compare prices and view the largest selection of vehicles