Attending Las Vegas shows, concerts, and events is on many people's bucket lists—and it should be. Anyone who's visited the city will agree that there's an energy unlike anywhere else on earth. It's undeniable, that when Vegas' party atmosphere is combined with live entertainment, the outcome makes for a night to remember, especially if you can land cheap tickets.
From Aerosmith and Steve Aoki to Rod Stewart and Wayne Newton, there is a wide variety of Las Vegas shows to choose from and something for everyone. Unfortunately, with such an abundance of talent, it's pretty much impossible to see all the acts, which is why it's important to be selective.
The easiest way to choose a show is to first decide the genre that sounds appealing. For example, there are comedy acts, acrobats, musicians, musical acts, famous Vegas performers, adult shows, magicians, and family-friendly shows, just to name a few.
🎟️ Need Cheap Vegas Show Tickets? > Buy Now
Of course, if you have a specific show in mind, like The Beatles LOVE by Cirque du Soleil, that makes the whole selection process much shorter. Now, the only thing left is to get some cheap or discounted tickets.
HOW TO GET CHEAP TICKETS TO VEGAS SHOWS
Select a topic or scroll down to view all
Below are some of the most popular shows currently playing in Las Vegas.
Las Vegas Most Popular Shows

*Click on the show for more details

Caesars Entertainment Studio
Best Entertainment in Las Vegas in 2023
There's little debate that Vegas comes alive at night, but it isn't too shabby during the day either. After all, visitors can enjoy one of Vegas' most popular shows or poolside DJ parties during the day and a headliner or wild club scene at night. Without a doubt, diehards will find the energy and time to do it all.
While many people prefer to gamble during the day and see shows at night, afternoon shows can be a great way to include extra events into an itinerary. Also, daytime concerts/events are a great way to find entertainment appropriate for families.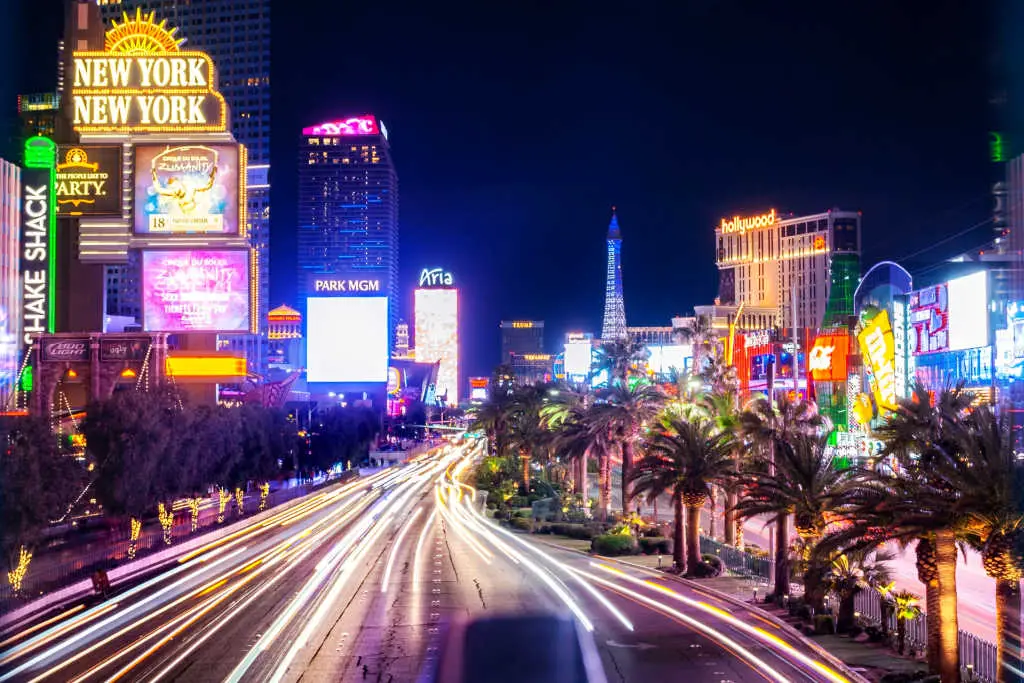 Quick Example – Penn & Teller Tickets
When we compare the box office price for Penn & Teller tickets versus Viator, Vegas.com, and TicketSmarter, the box office price is $32 more expensive! In this example, you would save $32 per ticket by purchasing through Viator. As a result, you'd save a lot of money by not making the mistake of purchasing tickets directly through the box office. 💰
Penn Teller Tickets
Vegas.com: $94
TicketSmarter: $106
Box Office: $117
Please Note: Viator won't always be the cheapest—sometimes, it will be Vegas.com, TicketSmarter, or the box office. The prices for one show don't represent all shows. It's important to compare prices between all four options to see which one is the cheapest.
In regard to your trip, it doesn't matter if you're planning on attending one concert or packing your itinerary full with three shows per day—everybody wants to get the best price. Keep reading to find out how to get the best prices for Vegas shows, concerts, and events.
Looking for a recommendation? KÀ by Cirque du Soleil is the most amazing show we've ever seen!
How to Compare Prices
Let's compare the prices of Las Vegas's most popular upcoming shows/concerts with the four following options:
Vegas.com

: #1 wholesaler for tours, attractions, and show tickets

Viator

: the world's largest experiences marketplace

TicketSmarter

: sells tickets for major events for less than TicketMaster
Box office: where the show is held (retail prices)
Below is an example of purchasing tickets to Las Vegas shows, concerts, and events. Prices are constantly being updated. Therefore, it's important to check prices between the four options listed above to make sure you're getting the best price. 😉
The Beatles Love by Cirque du Soleil – Mirage
> Vegas.com: $89
Viator: n/a
TicketSmarter: $126
Box Office: $116
Mystère by Cirque du Soleil – Treasure Island
Vegas.com: $95
> Viator: $87
TicketSmarter: $143
Box Office: $89
Piff the Magic Dragon – Flamingo
Vegas.com: $88
Viator: $77
> TicketSmarter: $73
Box Office: $74
Rouge – The Sexiest Show In Vegas Las Vegas – The STRAT
Vegas.com: $81
> Viator: $73
TicketSmarter: $159
Box Office: $75
Michael Jackson ONE by Cirque du Soleil – Mandalay Bay
Vegas.com: $104
> Viator: $89
TicketSmarter: $115
Box Office: $114
Carrie Underwood: Reflection – Resorts World
Vegas.com: $94
Viator: N/A
> TicketSmarter: $77
Box Office: $77
Meow Wolf Omega Mart
> Vegas.com: $59
Viator: $60
TicketSmarter: N/A
Box Office: $59
Criss Angel Mindfreak – Planet Hollywood
Vegas.com: $110
> Viator: $86
TicketSmarter: $105
Box Office: $95
Jerry Seinfeld – Caesars Palace
Vegas.com: N/A
Viator: N/A
> TicketSmarter: $123
Box Office: $167
MJ Live – Tropicana
Vegas.com: $67
> Viator: $49
TicketSmarter: $84
Box Office: $56
Penn & Teller – RIO
Vegas.com: $94
> Viator: $85
TicketSmarter: $106
Box Office: $113
ELVIS: Spirit of the King – The LaMarre Theater
> Vegas.com: $61
Viator: $65
TicketSmarter: N/A
Box Office: N/A – Goes Through Vegas.com
Most Popular Dinner & Show > Tournament of Kings
The above examples provide a good sample of Las Vegas shows and concerts, and how to get the cheapest tickets. However, please note that the above prices could change as this is a snapshot in time.
Las Vegas Go City All-Inclusive Pass
Go City Explorer Pass > Buy Tickets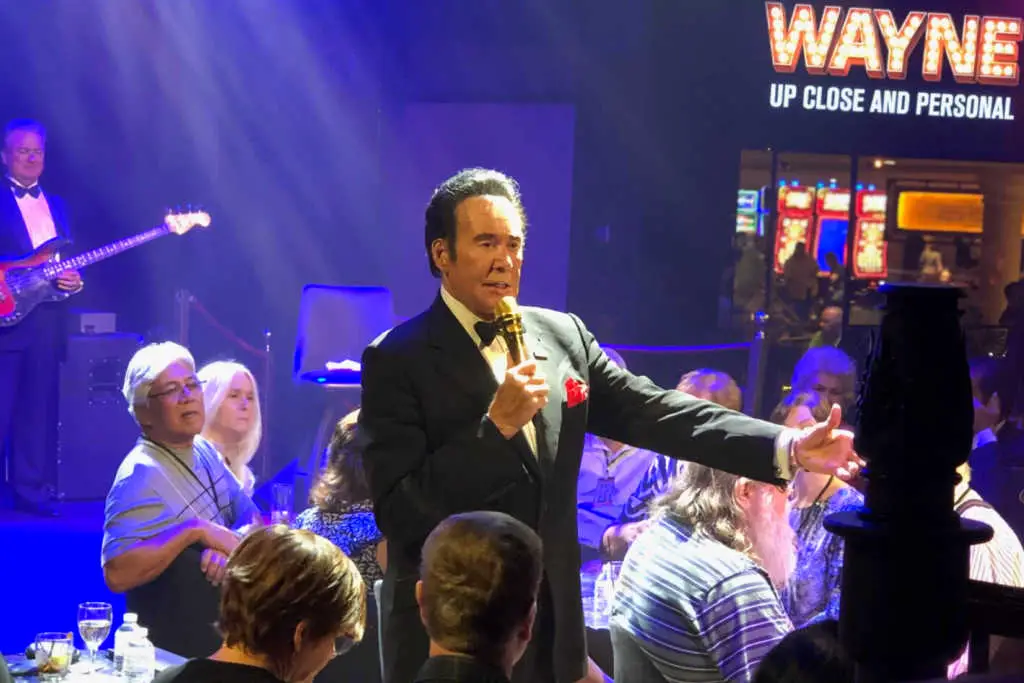 When we go to Vegas here's where we stay > on The Strip, for cheap.
Best Las Vegas Shows and Concerts in 2023
In Vegas, there's literally something for all tastes and entertainment desires. Whether you're traveling as a couple, or with friends or family, there's an amazing concert or show calling your name. Also, be sure to check out the residencies and concerts first, as these are the most sought-after and limited engagements.
💰 Budget Tip: Be sure to compare concert ticket prices on Undercover Tourist, as they also regularly have good deals!
Undoubtedly, gamblers need to take a break from time to time. Taking in an afternoon show may be just the thing your brain needs before calculating point spreads or formulating a winning strategy.
Below are the best Las Vegas shows and concerts in 2023—these are the ones you don't want to miss, along with the cheapest ticket price.
Comedy Shows
Cirque du Soleil
Musicians and Musical Acts
Famous Vegas Performers
Best Tasteful Adult Shows
Vegas Magicians
Family-Friendly Shows
Best Cheap Shows
Best Afternoon Shows
If you're a diehard fan and must see the performance, then another option for getting cheap Las Vegas show tickets is to purchase them through Viator. In fact, when compared to purchasing tickets through the hotel box office, it's generally cheaper to purchase them through Viator.
Save up to 50% on Vegas Attractions
One of the easiest ways to save a ton of money in Las Vegas is with a Go City Explorer Pass. It includes all the best attractions, tours, and activities at one affordable rate. If you plan on hitting up just a couple of the major tourist attractions, it's an absolute no-brainer. 👇
However, it's important to note that Viator tickets are only available for shows, attractions, and most residency performances—typically, headline concerts cannot be purchased via Viator.
Budget Tip: Buying tickets through the hotel box office is not necessarily the cheapest way to attend Las Vegas shows, concerts, and events. Generally, you shouldn't do it unless you're looking for a specific seat and are willing to pay a premium to get it.
Tourists can get the best prices on Las Vegas shows, concerts, and events by purchasing tickets as close to the performance as possible. For example, Vegas.com typically offers massive discounts from one month before the show to the day of the production. Basically, if you're willing to take the risk that the tickets may be sold out then this is a great option.
Getting the Best Prices on Vegas Concerts and Events
For major Las Vegas concerts, and headliners like UFC 290, Nickelback, Depeche Mode, or Madonna who is coming to Vegas in October 2023, it's best to use TicketSmarter—that's who we use! Also, tickets sell out fast in Las Vegas so do not hesitate to purchase tickets. For example, Garth Brooks is completely sold out for the entire year.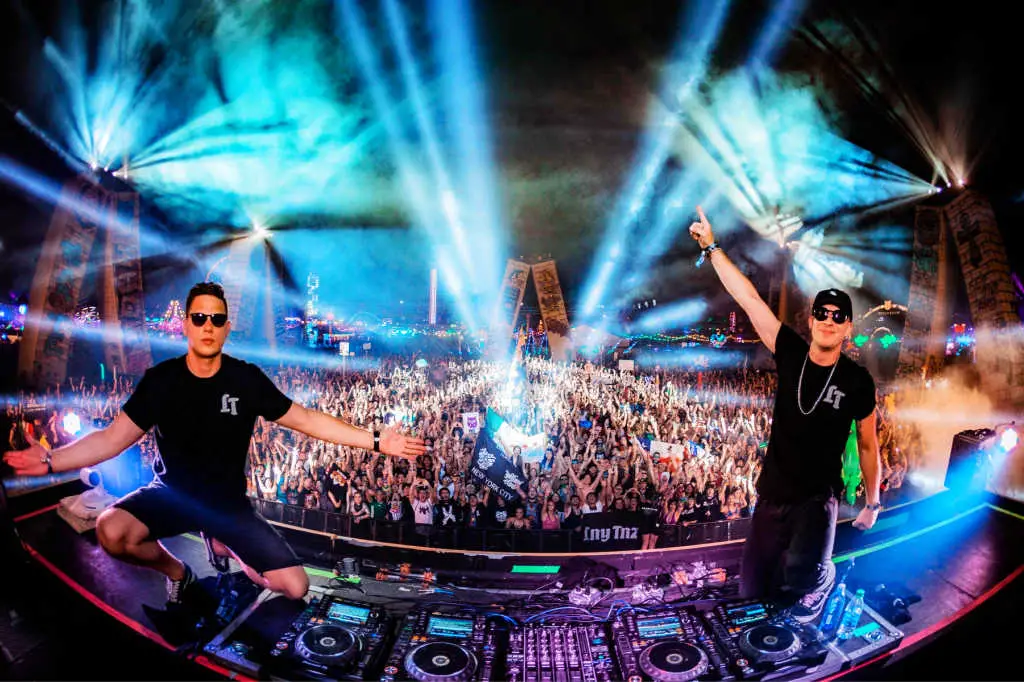 When you're ready to book your flight, follow these three easy steps to get the best price.
Other Tips and Tricks
Spreading out entertainment options throughout your stay in Vegas is a good way to avoid excessive gambling. Furthermore, time seems to move extremely fast in Vegas which is why it's a good idea to attend a show or concert to include breaks from gaming.
Tip: The Las Vegas strip is about four miles long and long-distance walking won't cut it here. You'll end up wasting valuable time. The easiest way to get around Sin City is on the monorail which covers all the ground between MGM Grand and The STRAT.
Below is a full one-day Vegas itinerary which will provide a good example of how to spend your time.
Morning
Start the day with breakfast and a swim in the resort's pool. Next, explore the strip and casino hop. Bellagio is a good place to start—it's the heart of Sin City. If you can make it to see the gondolas at the Venetian you're doing great.
Mid-Day
Head to Gordon Ramsay's Hell's Kitchen for the $66 three-course price fixed menu—get the Beef Wellington! Afterward, continue south towards New York, New York exploring the rest of the strip, and gambling along the way. To quench your thirst, grab a drink – or a yard – at Fat Tuesday Miracle Mile Shops. Alternatively, catch the Nathan Burton Comedy Magic Show afternoon show (4 p.m.) at Planet Hollywood. It's 70 minutes long.
Evening
First, decide if you'd like to have dinner before or after a show—pick a show from the list above or go see KÀ if you haven't previously. For dinner, head to the Top of the World restaurant at The STRAT to celebrate a special occasion or simply to just live it up—you're in Vegas baby! Or, try eating at one of the most unique restaurants on the Strip. Otherwise, try these other options:
Late Night
Stretch your legs after the show or dinner by touring Old Vegas and seeing the Fremont Street Experience light show. Compared to the "Strip," Old Vegas is less expensive, more relaxed, and attracts people looking for fun.
Old Vegas is the ideal place to complete a wild night in Vegas. For late-night eats, check out The Peppermill Restaurant & Fireside Lounge. It's across the street from Resorts World.
Staying within your budget can be difficult, especially when on vacation. Shopping around, and comparing prices for Las Vegas shows and concerts on Vegas.com, Viator, and TicketSmarter is a great way to make sure you're not overpaying for tickets.
TRAVEL TIPS
🏘️ Book Your Accommodation
We use Tripadvisor and Priceline's Express Deals to compare prices and reviews in advance and check availability
✈️ Book Your Flight in Advance
To find the cheapest flight options, you can use WayAway and Skyscanner to find the most suitable option for you
🚗 Reserve Your Rental Car
Use DiscoverCars and Skyscanner to compare prices and view the largest selection of vehicles