Embarking on one of the best American road trips is a great way to experience the United States. In fact, for many people, scenic drives are the preferred method of exploring the world.
The beauty of setting off on a great road trip is that you can completely customize the journey to your liking, or leave it up to pure spontaneity—the choice is up to you and your crew.
11 Best American Road Trips and Routes
The following are the best American road trip routes and drives across the United States:
Historic Route 66
Highway 101
El Camino Royal / The Royal Road
Great River Road
Blue Ridge Parkway
Cascade Loop Scenic Byway
Ohio River Scenic Byway
Dinosaur Diamond Scenic Byway
Utah Scenic Byway
Florida Keys Scenic Highway
Pacific Coast Scenic Byway
1. Historic Route 66
Miles: 2,448
States: Illinois, Missouri, Kansas, Oklahoma, Texas, New Mexico, Arizona, California
Best Guidebook: Moon Route 66 Road Trip
Start/Finish Line: Chicago to Los Angeles
Best Time to Drive: Mid-May through Mid-October
Must Stay Along the Way: Blue Swallow Motel (from $95)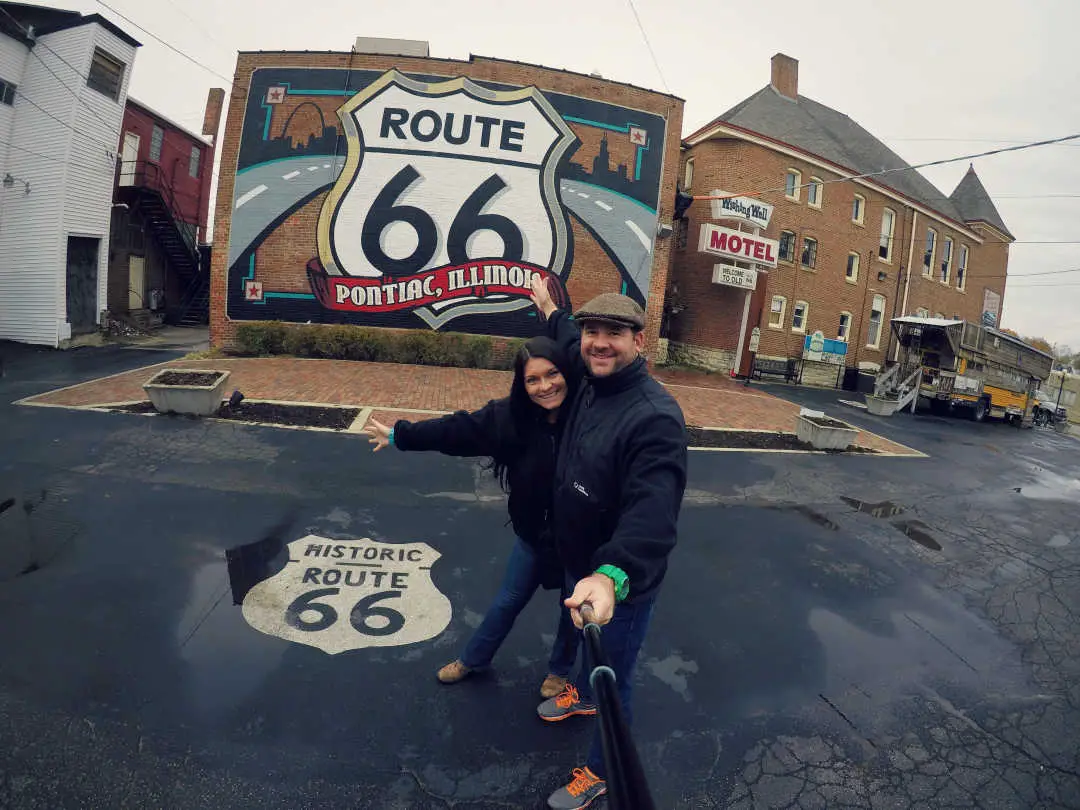 Historic Route 66 is usually the first journey that comes to mind when people conjure up the idea of the best American road trips. In short, Route 66 crosses three time zones and eight states—Illinois, Missouri, Kansas, Oklahoma, Texas, New Mexico, Arizona, and California. Also, most travelers plan to complete the route in two to four weeks.
The spirit and freedom granted to travelers along the 2,448-mile road are paved by risk-takers, pioneers, poets, disruptors, adventurers, and rule-breakers. Along the way, be prepared to view inspiring attractions, charming roadside stops, and kitschy travel oddities.
Must-Do Excursion: Albuquerque Hot Air Balloon Ride at Sunrise
There is a wide variety of attractions along the way including best-preserved areas of the road, vintage diners, historic sights, museums, neon lights, and classic 66 landmarks. The beauty of the journey is that you can stop at whatever piques your interest—and if it doesn't, you just keep on moving.
2. Pacific Coast Scenic Byway / Highway 101
Miles: 363
States: Oregon
Best Guidebook: Moon Pacific Coast Highway Road Trip
Start/Finish Line: Seattle to Brookings
Best Time to Drive: April through August
Must Stay Along the Way: Lake Quinault Lodge (from $145)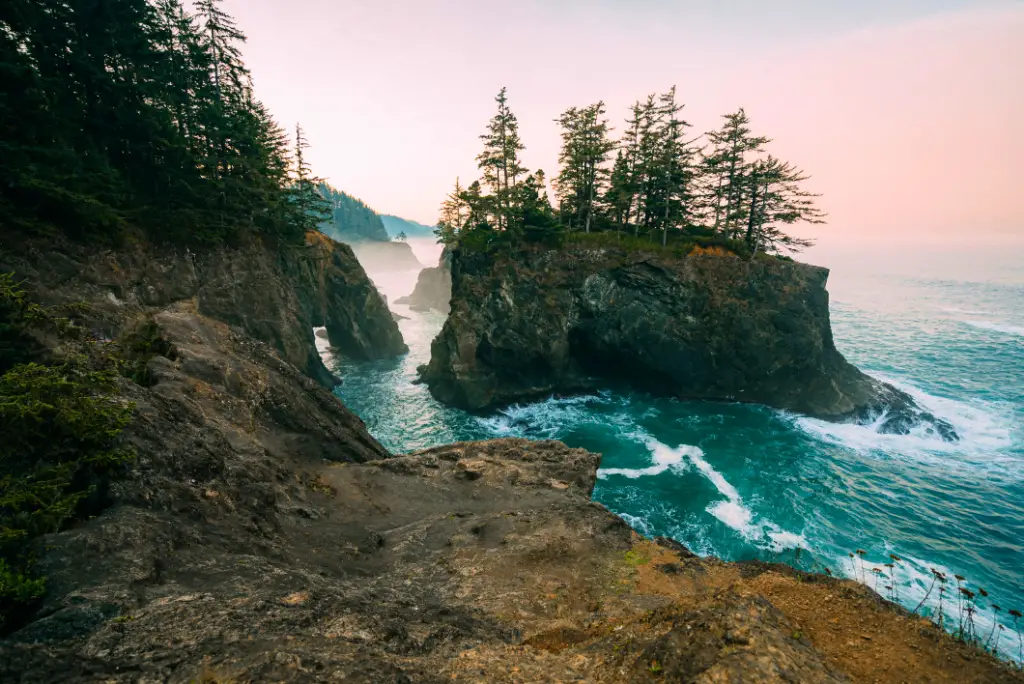 Oregon's Pacific Coast Scenic Byway is simply spectacular, offering 363 miles of sandy beaches, craggy rock formations, tide pools, and charming coastal communities. The entire route stretches along the state's coastal border and is way too long to complete in a day⁠. With so much to see and explore, this scenic drive is best enjoyed at a slow pace.
Typically, the byway is divided into four main segments: Astoria to Garibaldi, Garibaldi to Newport, Newport to Coos Bay, and Coos Bay to Brookings. Along the way, travelers can experience wildlife sightings, historic sites, and scenic landscapes—making it one of the great American road trips.
In fact, during the drive, you'll traverse the entire Olympic Peninsula, which contains the Olympic National Park. This national park is quite special so be sure to take time to explore its four regions and three distinct eco-zones.
Must-Do Excursion: Whale Watching from Friday Harbor
For example, this may be the first time that roadtrippers get to experience the enchantment of a temperate rain forest by visiting Hoh Rain Forest. Wildlife lovers will want to make stops at Ruby Beach, the Olympic Coast National Marine Sanctuary, and Grays Harbor Wildlife Refuge.
Must Stay: Lake Quinault Lodge – Constructed in 1926, this grand historic lodge sits in the Olympic National Forest and was styled after the Old Faithful Inn in Yellowstone and the Sun Valley Lodge in Idaho.
3. El Camino Royal – The Royal Road
Miles: 600
States: California
Best Guidebook: Missions of Central California
Start/Finish Line: San Diego to San Francisco
Best Time to Drive: Year-round
Must Stay Along the Way: Kings Inn San Diego (from $105)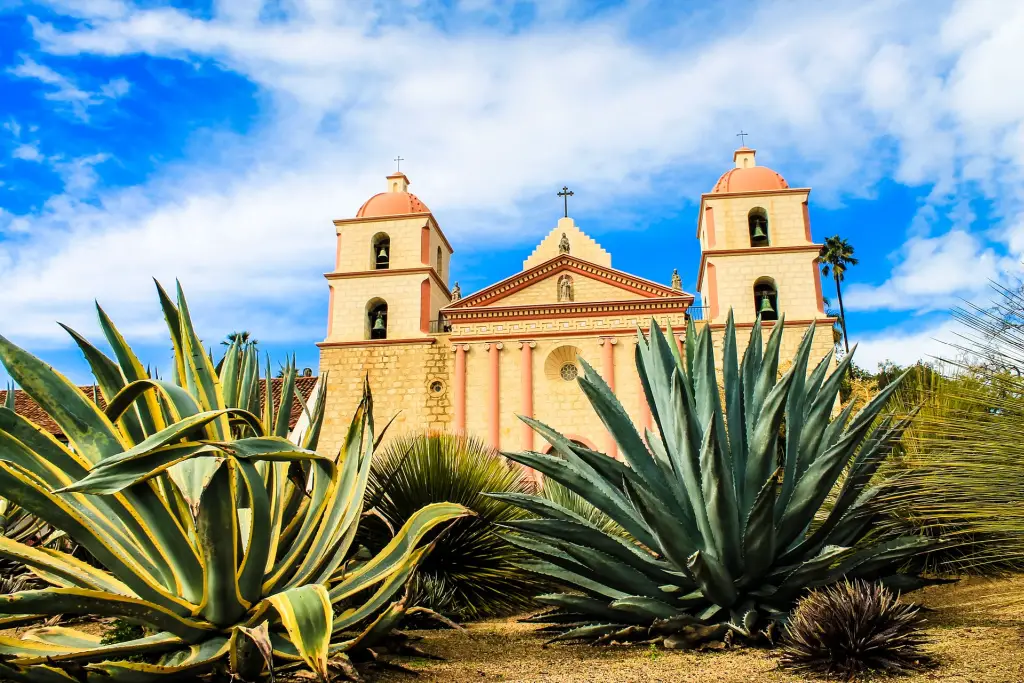 Often deemed "The King's Highway," the Camino Royal is one of America's most historic roads. The commemorative route connects 21 Spanish missions, three pueblos, four fortresses, and several smaller missions.
During the height of the religious outpost expeditions, each mission settlement was spaced approximately 30 miles apart. This allowed travelers one long day's ride to reach the next mission.
Originally, the Mission Bell Guidepost Markers posted mileage between towns and directions to missions. Today, they loosely guide the over 200-year-old trail and pay homage to the Franciscan monks who were the first pioneer settlers to California back in 1769.
Two historical markers honor the road, one near the southern end of the route at the Misson San Diego de Alcalá in San Diego and the other near San near the Mission San Francisco de Asís in San Francisco. The northern point ends at the Mission San Francisco Solano.
Must-Do Excursion: Napa and Sonoma Wine Country Full-Day Tour from San Francisco
Remember, similar to Route 66, tracing the path isn't an exact science because there never was a singular "Royal Road." Thus, following the El Camino Royal becomes a bit of a treasure hunt and most explorers are encouraged to see what other history lies hidden in the California hillside.
Travelers who would appreciate this tour would be those interested in religious tourism, and Southern California history, and mission walkers who are considering walking a religious pilgrimage like the Camino de Santiago.
4. Great River Road
Miles: 3,000
States: 10—Minnesota, Wisconsin, Illinois, Iowa, Missouri, Kentucky, Tennessee, Arkansas, Mississippi, Louisiana
Best Guidebook: Mississippi River Ramble: Driving the Great River Road
Start/Finish Line: Minneapolis to New Orleans
Best Time to Drive: September
Must Stay Along the Way: Big Cypress Lodge Pyramid (from $219)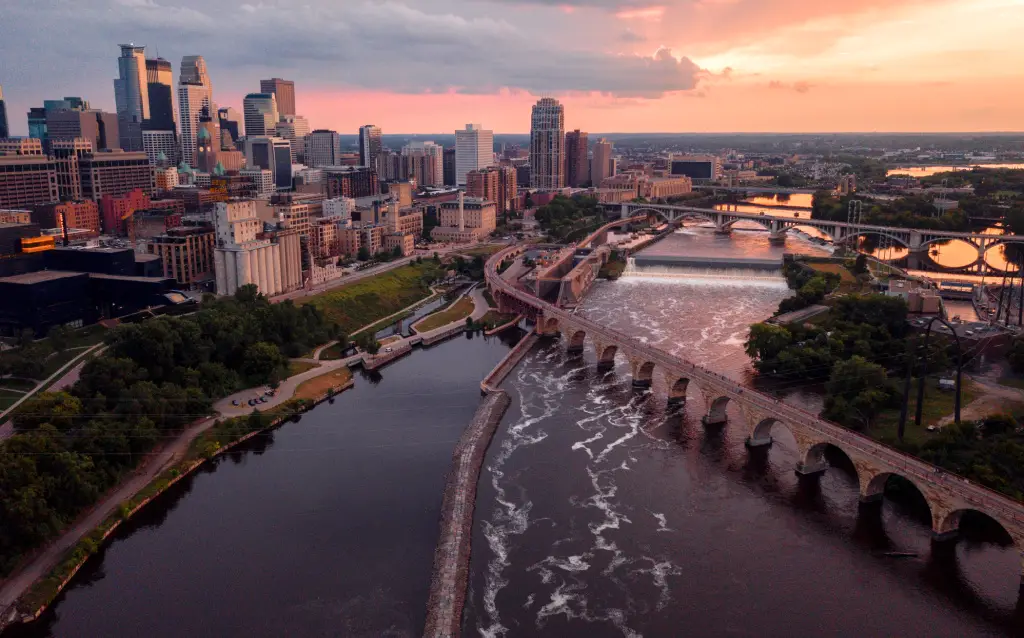 One of America's ultimate drives is the Great River Road. It follows the length of the Mississippi River for nearly 3,000 miles through 10 states.
The themes of this particular adventure include history, scenery, museums, and natural parks. Additionally, those who enjoy small river towns, locks and dams, Midwest history, and Midwestern cuisine will love this road trip down America's Heartland.
Fall is the best time to make the trip, when autumn colors, farmers' markets, and fall festivals are in full swing. Also, September is Great River Road month so travelers can expect more organized activities and events along the route.
Must-Do Excursion: New Orleans #1 Haunted Ghost, Voodoo, & Vampire Tour
It's important to note that the Great River Road is not one continuous road but rather an assortment of highways. However, thankfully the route is well-documented and well-marked. Furthermore, white signs with a green riverboat wheel grant motorists reassurance that they're still traveling down sections of the Great River Road in each of the 10 states.
Tourism Board
Road trippers and motorcycle clubs will appreciate how easy it will be to plan their trip. Not only does each state have its own Great River Road Tourism Board, but there are free maps, established itineraries, a free app, and over 100 Great River Road Interpretive Centers along the way.
From start to finish, it will take approximately 36 hours of continuous driving. However, most travelers will allow four to 10 days to complete the journey—making it one of the great American road trips.
5. Blue Ridge Parkway
Miles: 469
States: Virginia and North Carolina
Best Guidebook: Moon Blue Ridge Parkway Road Trip
Start/Finish Line: Smoky Mountains National Park to Shenandoah National Park
Best Time to Drive: May through October
Must Stay Along the Way: Peaks of Otter Lodge
Known for its natural beauty, the Blue Ridge Parkway (BRPA) is a slow-paced, relaxing drive located in Virginia and North Carolina. Interestingly, it is America's longest linear park due to its affiliation with the National Park Service, connecting the Great Smoky Mountains National Park to Shenandoah National Park. However, there is no fee to drive the parkway.
A trip down the BRPA typically focuses on hiking, camping, chasing waterfalls, and leisurely motoring. A signature feature of the drive is that motorists will pass through 26 mountain tunnels due to the area's rugged terrain—one in Virginia and 25 in North Carolina. One tunnel, in particular, The Pine Mountain Tunnel, is over 1,400 feet long.
Mileposts
Along the way, mileposts guide the route and help travelers organize their journey. To get a general idea, the BRPA is divided into four districts:
Ridge (mileposts 0 to 106)
Plateau (mileposts 106 to 217)
Highlands (mileposts 217 to 340)
Pisgah District (mileposts 340 to 469)
The Ridge and Plateau Districts are located in Virginia whereas the Highlands and Pisgah Districts are located in North Carolina. The two National Parks lie at each end.
Must-Do Excursion: Ghost and Haunt Tour of Gatlinburg
Since 1949, the BRPA has provided free travel resources to help plan your trip, including maps, itineraries, and a travel app. Most folks allow about 3 to 7 days to tackle the drive. Overall, the BRPA would appeal to motorcycle clubs, camping enthusiasts, and families looking for an easy but scenic drive to enjoy together.
6. Cascade Loop Scenic Byway
Miles: 440
States: Washington
Best Guidebook: The North Cascades Highway: A Roadside Guide
Start/Finish Line: Leavenworth
Best Time to Drive: June to October (some sections close in winter)
Must Stay Along the Way: Bavarian Lodge (from $169)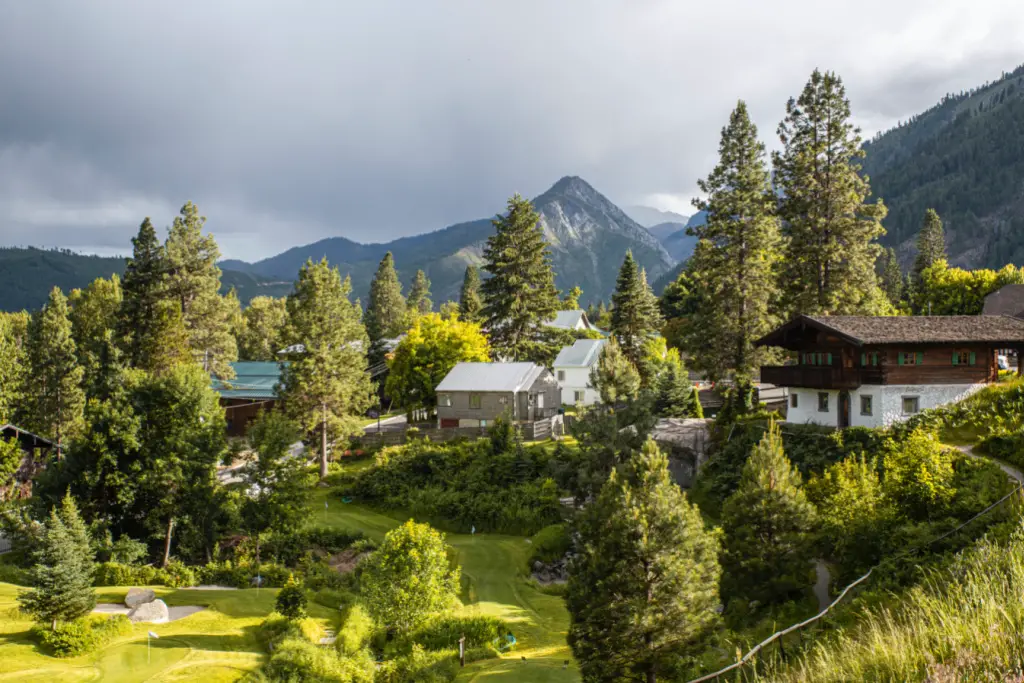 The Cascade Loop is a spectacular 440-mile drive that takes motorists to Washington's most amazing sites and destinations. Those who love the Pacific Northwest will appreciate this adventure that is described as both scenic and social.
The Cascade Loop Scenic Byway features nine distinct districts, passing through cities, charming small towns, and gorgeous mountain passes.
Some highlights along the Cascade Loop include:
Must-Do Excursion: Skagit Valley Tulip Festival Tour
The drive could technically be completed in one day, however, on average most tourists drive the loop in two to four days. The Cascade Loop Tourism board offers a magnitude of helpful information to plan your trip, including free travel guides, a special events calendar, and even a tab where travelers can take advantage of regional budget-savvy deals.
7. Ohio River Scenic Byway
Miles: 452
States: Ohio
Best Guidebook: Backroads & Byways of Ohio
Start/Finish Line: East Liverpool to North Bend
Best Time to Drive: July to October
Must Stay Along the Way: 21c Museum Hotel Cincinnati (from $189)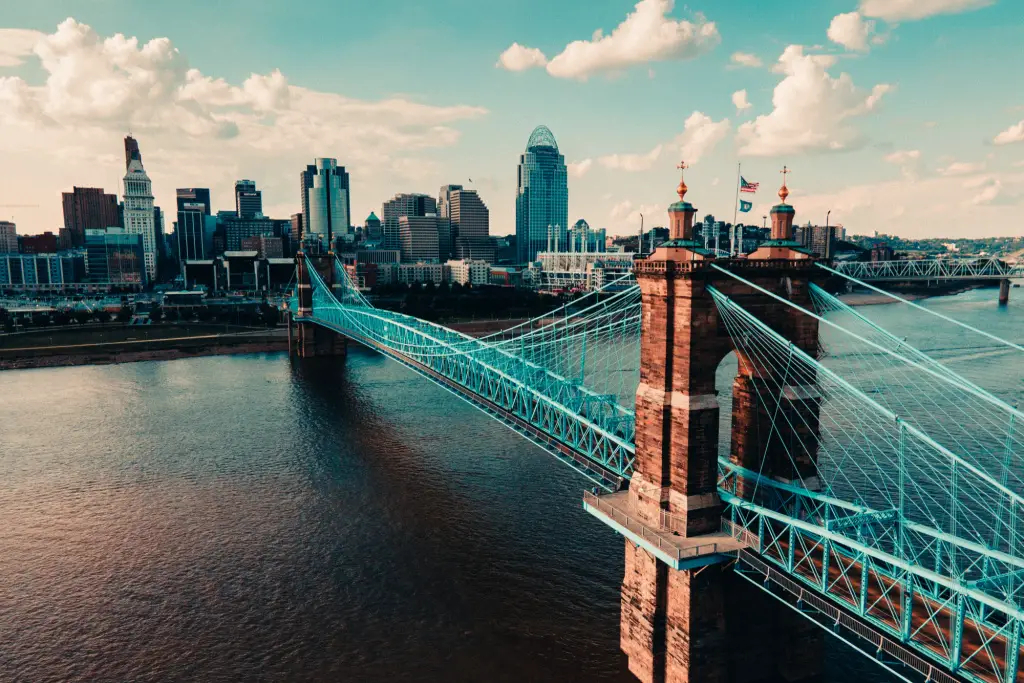 While the other best American road trip routes and drives can be busy, the Ohio River Scenic Byway is rarely crowded. This route is characterized by foresty hills, extremely curvy roads, and a mix of industrial and charming river towns.
Take note, that this route is a little more gritty than other scenic byways. Additionally, due to the nature of the windy roads, it is very popular with motorcycle clubs.
The Ohio River Scenic Byway is divided into four regions:
West
Central
Southeast
East
It takes approximately nine hours to drive the entire route.
Along the way, you'll travel the path of pioneers, explorers, and adventurers and pass through the birthplaces of three different presidents. This particular route is also considered an ancient byway because prehistoric Indian sites and ancient earthworks are plentiful. Specifically, stops include sites such as the Hopewell Culture National Historical Park, Mound City, and Serpent Mound.
Must-Do Excursion: Ultimate Queen City Underground Tour
For those who appreciate covered bridges, the Wayne National Forest Covered Bridge Scenic Byway (T1) can be accessed from this roadway.
Some other popular stops along the route include:
8. Dinosaur Diamond Scenic Byway
Miles: 512
States: Utah and Colorado
Start/Finish Line: Grand Junction, CO to Vernal, Price, and Moab, UT.
Best Time to Drive: Spring to fall
Must Stay Along the Way: Dinosaur Inn & Suites (from $95)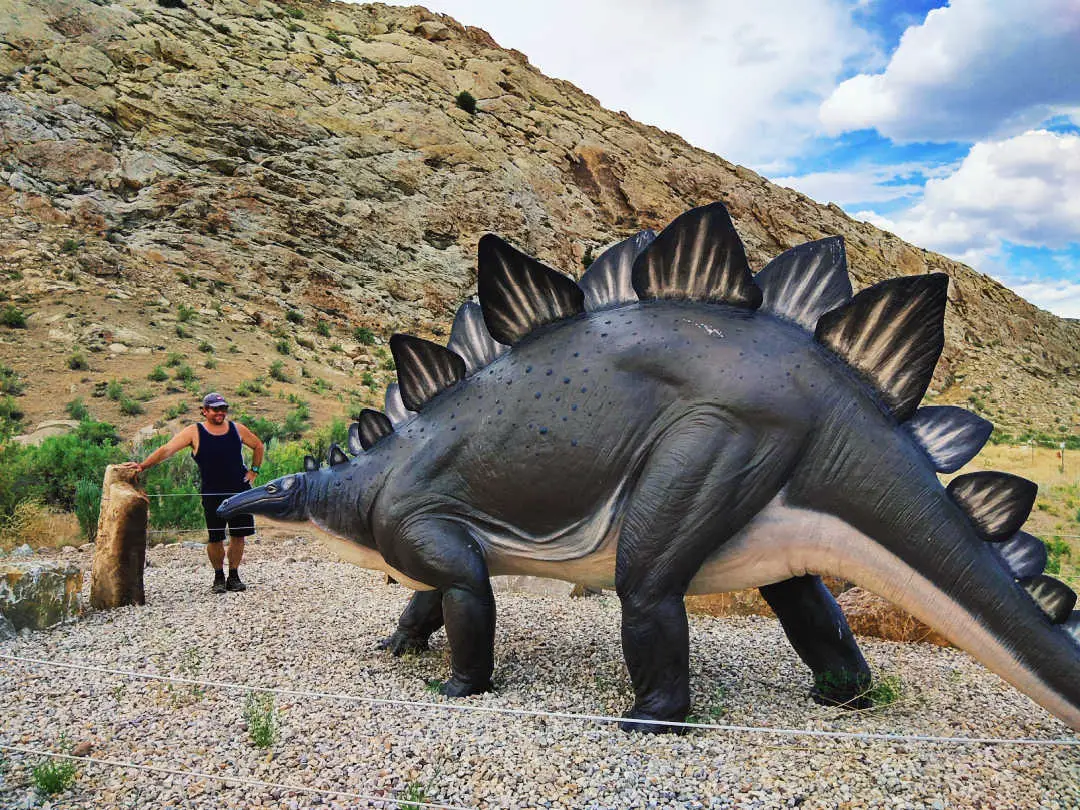 The Dinosaur Diamond Scenic Byway is the best way to experience dinosaurs in today's modern world. In fact, travelers can channel their inner paleontologists as they travel through some of the world's most unusual and breathtaking landscapes.
This route would appeal to dinosaur enthusiasts—both professional and amateur—and travelers who want to experience some of the best of America's national parks along an organized route. Easily navigated, the diamond-shaped highway has four main points: Grand Junction, Colorado, and then Vernal, Price, and Moab, Utah.
Must-Do Excursion: Hell's Revenge 4×4 Off-Roading Tour from Moab
A highly aggressive itinerary would allow travelers three to four days to explore the byway. However, there is enough to do and see to warrant one full week along the dinosaur trail. Also, along the way, the most notable stops include:
You need to drive the Dinosaur Diamond to fully understand and experience its beauty! It is truly one of the best American road trips to take. —The Budget Savvy Travelers
9. Utah Scenic Byway (Highway 12)
Miles: 124
States: Utah
Start/Finish Line: Bryce to Torrey
Best Guidebook: Scenic Driving Utah: Exploring the State's Most Spectacular Back Roads
Best Time to Drive: Year-round but snowy conditions may cause road closures
Must Stay Along the Way: Capitol Reef Resort (from $159)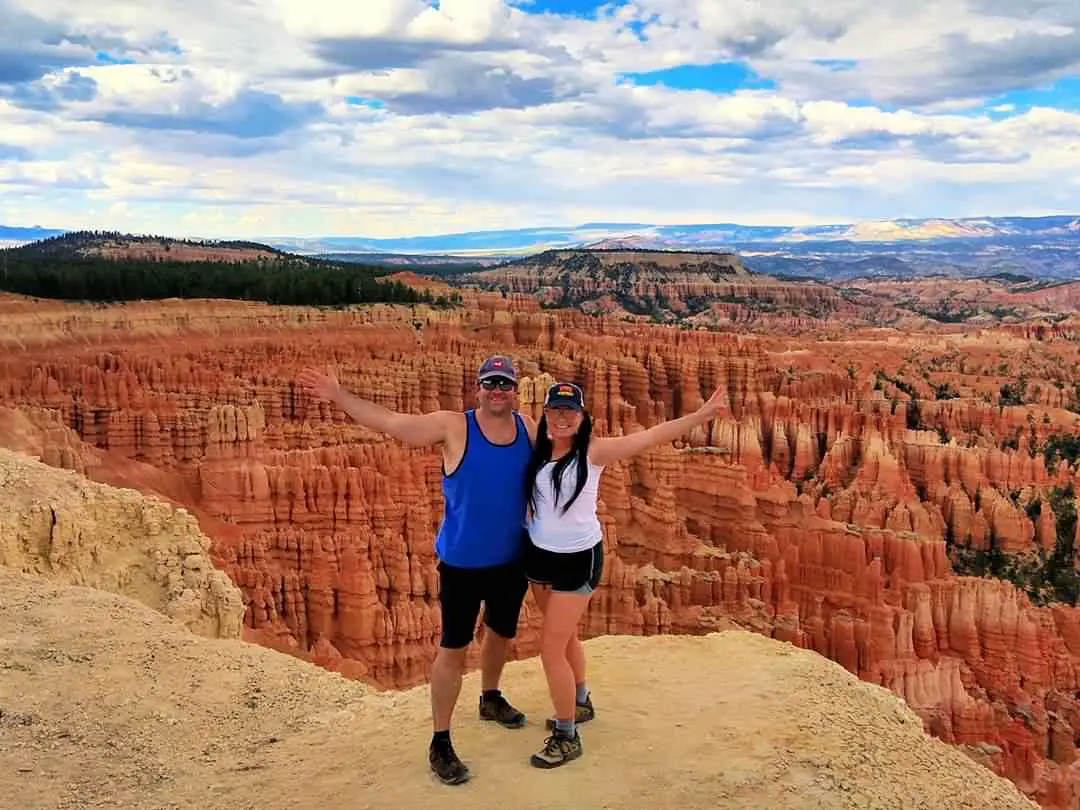 Located in south-central Utah, the Utah Scenic Byway runs through what is sometimes referred to as "Color Country." Specifically, this name derives from the eye-popping colors that saturate the state's landscape.
This road trip is perfect for those who want to experience some of the world's most surreal panoramas and maybe travelers who have a short attention span. Why? The route is exciting with something new to see around every bend. It also traverses through two national parks, a national monument, historic towns, and several state parks.
Specifically, the Utah Scenic Byway passes through the following attractions:
Must-Do Excursion: Ruby's Horseback Adventures Utah Thunder Mt. 4-Hour Ride
For this particular road trip, it's really important to begin your journey with a full tank of gas, layers of clothing, and a supply of extra water and snacks. Without stops, the route takes about three hours of driving time. However, allow at least three or four days to appreciate the sites and parks.
10. Florida Keys Scenic Highway
Miles: 110
States: Florida
Best Guidebook: Miami to Key West – Best Things to Do Mile-by-Mile Along the Way
Start/Finish Line: Miami to Key West
Best Time to Drive: March to May (after high season, before hurricane season)
Must Stay Along the Way: The Marker Key West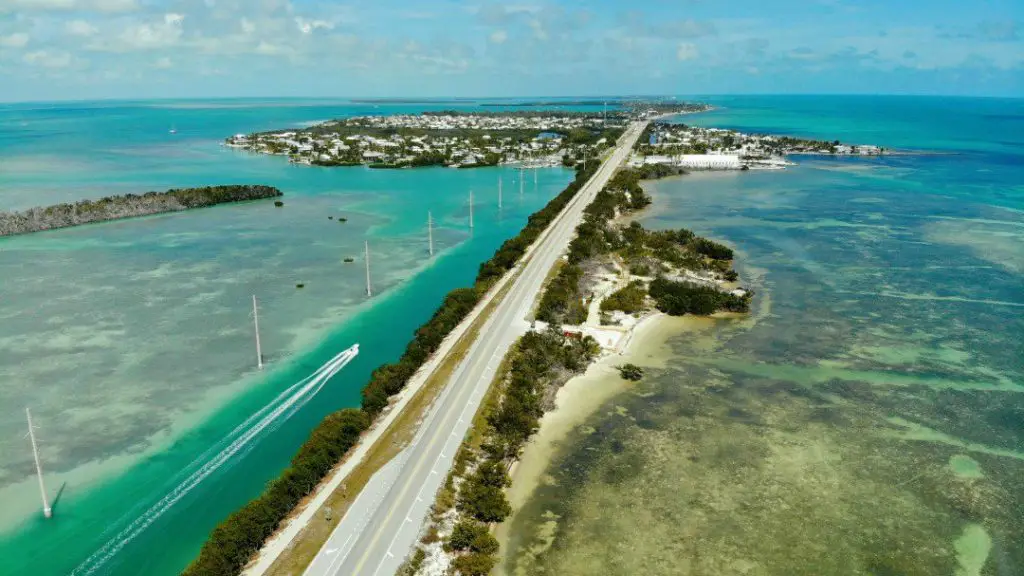 Considered one of the best drives in the world, the Florida Keys Scenic Byway is 110 miles of pure Florida perfection. In short, what makes the drive so intoxicating is the warm weather, blowing palm trees, and the brilliant shades of blue of Florida Bay.
Of course, the fact that Florida is one of the most freedom-loving states in the country, only adds to its allure and charm. It ain't called "Margaritaville" for nothing.
As you make your way south, motorists watch the mile markers fall from Mile Marker 110 to Mile Marker 0. Without stops, the entire drive takes about 2½ hours from Miami to Key West—making it one of the great American road trips.
Must-Do Excursion: Half-Day Cruise from Key West with Kayaking and Snorkeling
However, most travelers stop along the way for quirky shops, beach bars, and photo opportunities. Grab a Florida Keys mile-by-mile guide, savor the Florida sunshine, and set off to experience the southernmost point in the continental United States.
11. Pacific Coast Highway
Miles: Over 1800
States: California, Oregon, and Washington
Best Guidebook: Moon Pacific Coast Highway Road Trip: California, Oregon & Washington
Start/Finish Line: Dana Point to Leggett (CA), Smith River (OR), Olympia (WA)
Best Time to Drive: Year-round, best weather from spring to fall, busiest time July and August
Must Stay Along the Way: Capri Laguna On The Beach (from $309)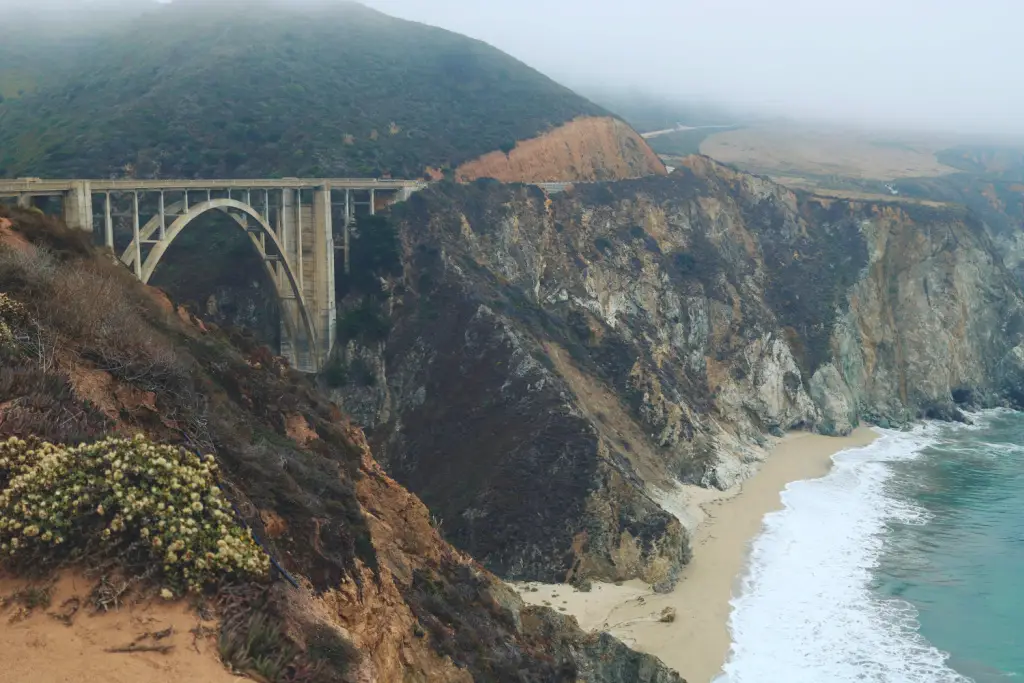 The best American road trips often run along a coastline, thus making the Pacific Coast Highway (PCH) one of the most iconic routes in the United States. There is so much to see and experience—beaches, scenic vistas, forest walks, wine tasting, and star gazing—travelers could spend weeks exploring and still feel like there is so much more to do.
Must-Do Excursion: 2.5-Hour Electric Bike Tour Along 17 Mile Drive of Coastal Monterey
Unfortunately, researching and traveling the exact route of the PCH is confusing. This is because the "official" Pacific Coast Highway was designated by the California State Legislature in 1959. Also, it is marked by road signs and only runs about 130 miles from Dana Point to Oxnard, California.
However, in reality, the Pacific Coast Highway comprises different routes and scenic drives that stretch from Washington to California. It is over 1800 miles in length and ideally, travelers should allow no less than two to three weeks to explore all of its magic.
We Need Your Help
Did you find this article helpful? If so, bookmark it and when you're planning your next vacation click on any of the links below before finalizing reservations. You'll get the best price, we'll earn a small commission, and you'll help support future articles.
Thank you!
BEST TRAVEL SEARCH ENGINES
🏘️ Book Your Accommodation
We use Tripadvisor and Priceline's Express Deals to compare prices and reviews in advance and check availability
✈️ Book Your Flight in Advance
To find the cheapest flight options, you can use WayAway and Skyscanner to find the most suitable choice for you
🚗 Reserve Your Rental Car
Use DiscoverCars and Skyscanner to compare prices and view the largest selection of vehicles