The road trip from Miami to Key West begins the moment you've left Miami's metropolitan area. Approaching mile marker 127, the hustle and bustle of Miami should begin to feel distant as you look into your rearview mirror. This route will take you along Route 1, also known as the S. Dixie Hwy—and will take about 3 hours.
In short, this route will begin at the intersection of Route 1 & Card Sound Road at mile marker 127 and end at mile marker 0 in Key West. The best things to do from Miami to Key West will be pinpointed mile-by-mile along the way.
MIAMI TO KEY WEST MILE-BY-MILE IN 2024
Select a segment or scroll down to view all
Miami to Key West – Miles 127 to 107
Mile marker 107 officially represents the start of the Florida Keys. However, before reaching mile marker 107 you'll pass by the Southern Glades Wildlife and Environmental Area for about 15 miles. The area is full of marshes and prairies and is great for anyone interested in hiking, hunting, biking, or horseback riding.
From Miami to Key West the mile markers will decrease, eventually ending at 0 in Key West. From Key West to Miami, the mile markers will increase, eventually reaching 127 near the intersection of Highway 1 & Card Sound Rd.
Following the Southern Glades, you'll begin seeing little glimpses of water, you may even spot some boats. As a result, your senses will become a bit more alert as your body begins to feel the calming properties of the Florida Keys.
If you're going to go on one excursion in Key West, make sure it's this sunset cruise tour.
From miles 112 to 109, you'll pass by Manatee Bay on your left, and Long Sound on your right before continuing past Little Blackwater Sound, Blackwater Sound, and Barnes Sound.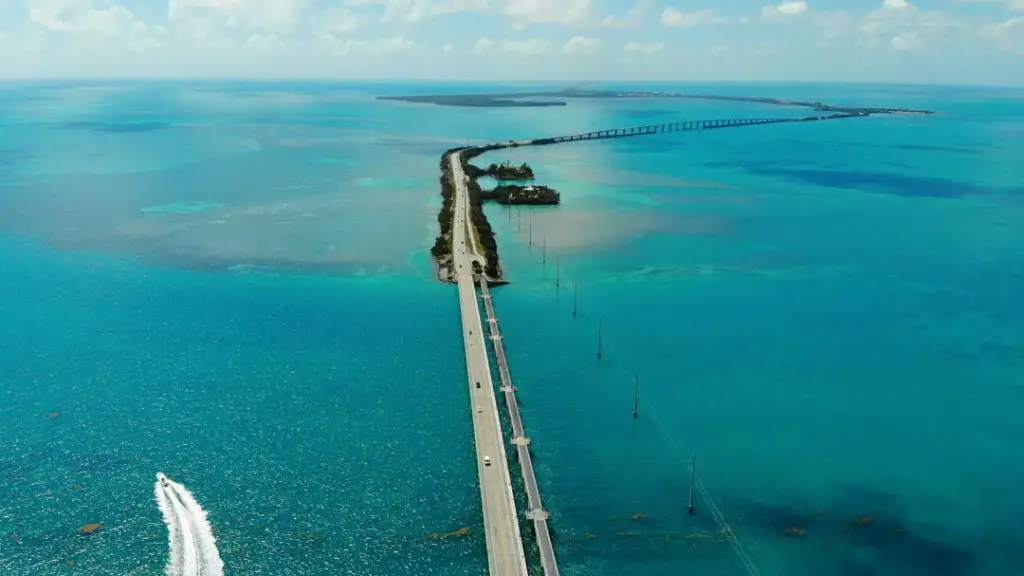 At mile marker 109, the highway becomes elevated and provides wonderful views of the area. In just two miles, you pass over Lake Surprise at mile marker 107. At this point, you will have officially reached Key Largo. Welcome to the Florida Keys!
Fuel Up Before Departing
Budget Tip: Don't forget to fill up your gas tank before heading down to the Keys. Generally, the closer you get to Key West the higher the prices. Typically, BJ's Gas Station has the cheapest fuel in the area near mile marker 127 (next to Walmart).
Key Largo – Miles 106 to 95
Key Largo is considered the beginning of the Florida Keys and has some fantastic things to do on your journey down from Miami to Key West. For example, Key Largo is home to the John Pennekamp Coral Reef State Park and the acclaimed Christ of the Abyss underwater statue. Furthermore, the surrounding waters feature the world's second-largest artificial reef and the 510-foot USS Spiegel Grove shipwreck.
106. Florida Keys Visitor Center
The Florida Keys Visitor Center helps with discounts on accommodations, activities, and things to do. There's also a souvenir shop with t-shirts and free maps.
104. Caribbean Club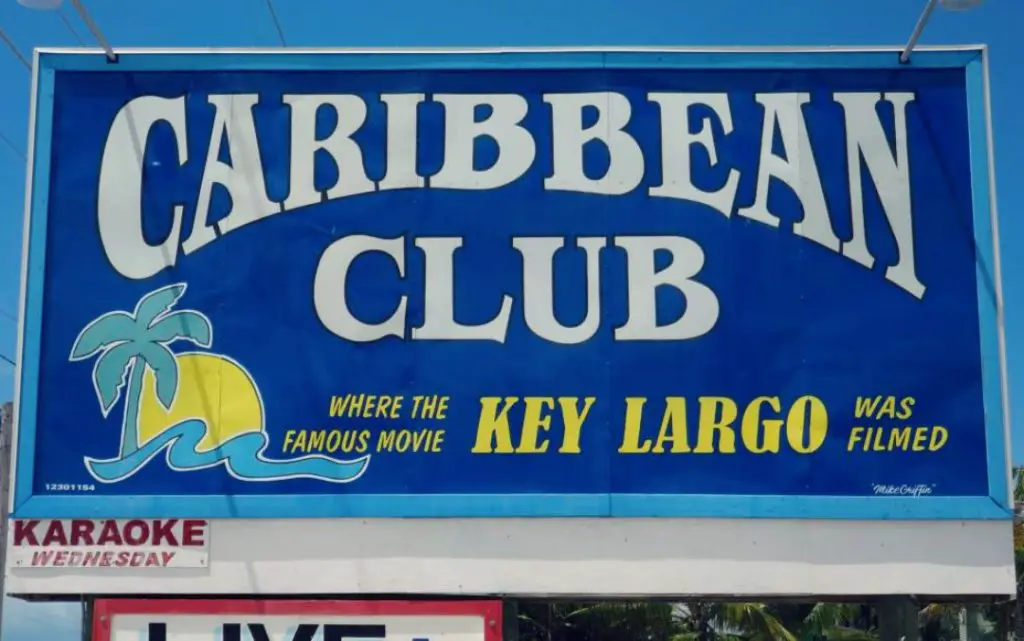 In 1947, Warner Brothers used the Caribbean Club as their inspiration for writing the screenplay Key Largo, which featured Humphrey Bogart and Lauren Bacall. Also, the exterior was used as a filming location. Recently, it's been the filming location for the Netflix original series Bloodline.
103. John Pennekamp Coral Reef State Park and Key Largo National Marine Sanctuary
A lovely state park that features both land and subaquatic adventures. The Key Largo Undersea Park contains diverse fish and marine life and is a great spot for snorkeling and diving.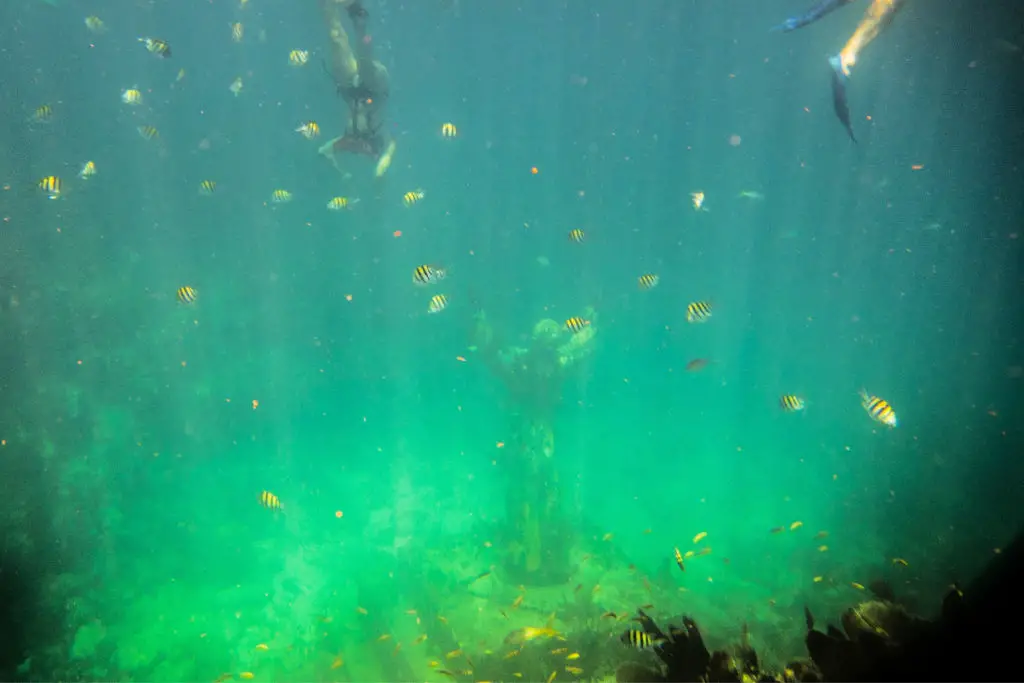 One of the highlights includes Christ of the Abyss or Christ of the Deep, a 4,000-pound bronze statue of Christ that's installed in the Key Largo National Marine Sanctuary. St. Justin's Martyr Catholic Church at mile marker 105.5 has a replica of the statue in its main sanctuary.
102. Dolphins Plus Bayside
Visitors may observe and swim with dolphins in a unique and thrilling environment. Tours include a hands-on Structured and Shallow Water Dolphin Swim or Guided Natural Dolphin Swim. Both excursions will allow you to check this activity off your bucket list.
100. African Queen Canal Cruise
The vessel the African Queen was made famous in the 1951 movie "African Queen" starring Humphrey Bogart and Katherine Hepburn. Tourists may take a 1.5-hour canal cruise aboard the boat. It departs from the Marina Del Mar marina, next to the Holiday Inn Complex
99. Dolphins Plus Marine Mammal Responder and Island Dolphin Care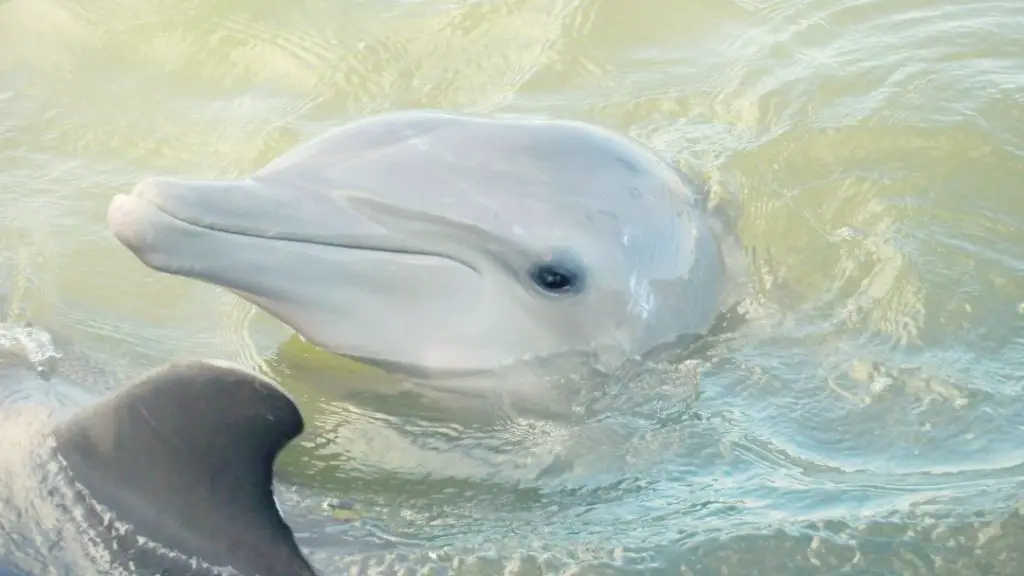 Dolphins Plus Marine Mammal Responder and Island Dolphin Care are two nonprofit organizations that focus on conservation, research, extensive education, and outreach programs for dolphins.
95. Key Lime Products
Key Lime Products is famous for its wide variety of key lime products. Additionally, owners travel the world looking for unique gift items for home and lawn decor.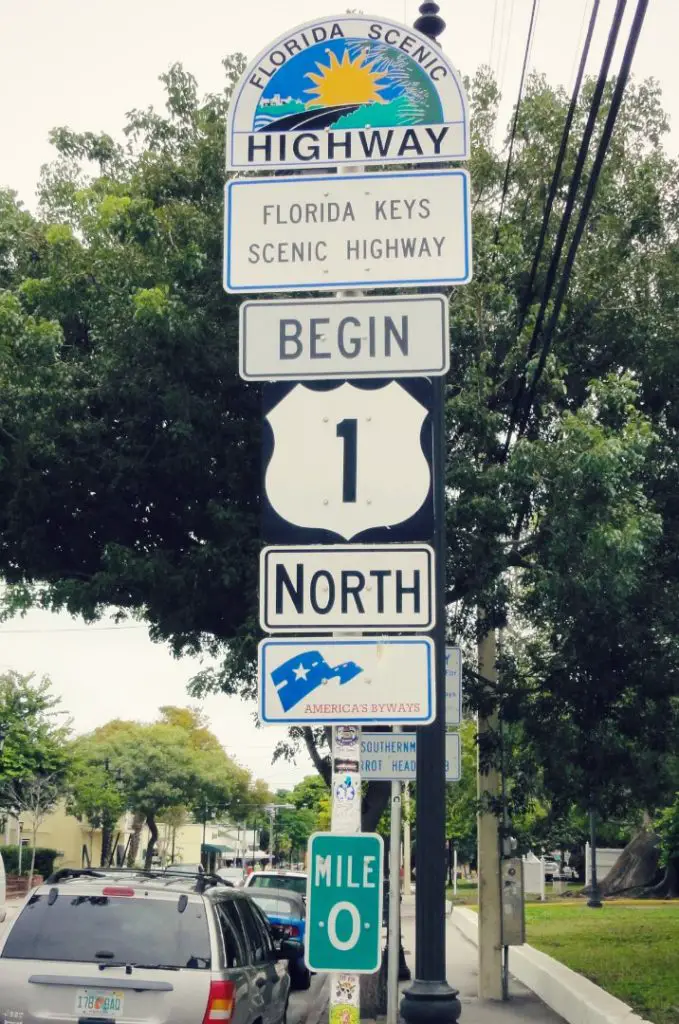 Tavernier – Miles 94 to 91
Tavernier is one of the smaller Florida Key Islands. There are a few accommodations and houseboats. Most of the things to do in and around Tavernier involve viewing wildlife, swimming, boating, and fishing.
94. Florida Keys Wild Bird Rehabilitation Center
The Florida Keys Wild Bird Rehabilitation Center and Laura Quinn Wild Bild Sanctuary are open every day of the year from sunrise to sunset. It's home to about 100 non-releasable, permanent bird residents as well as hawks, owls, and herons.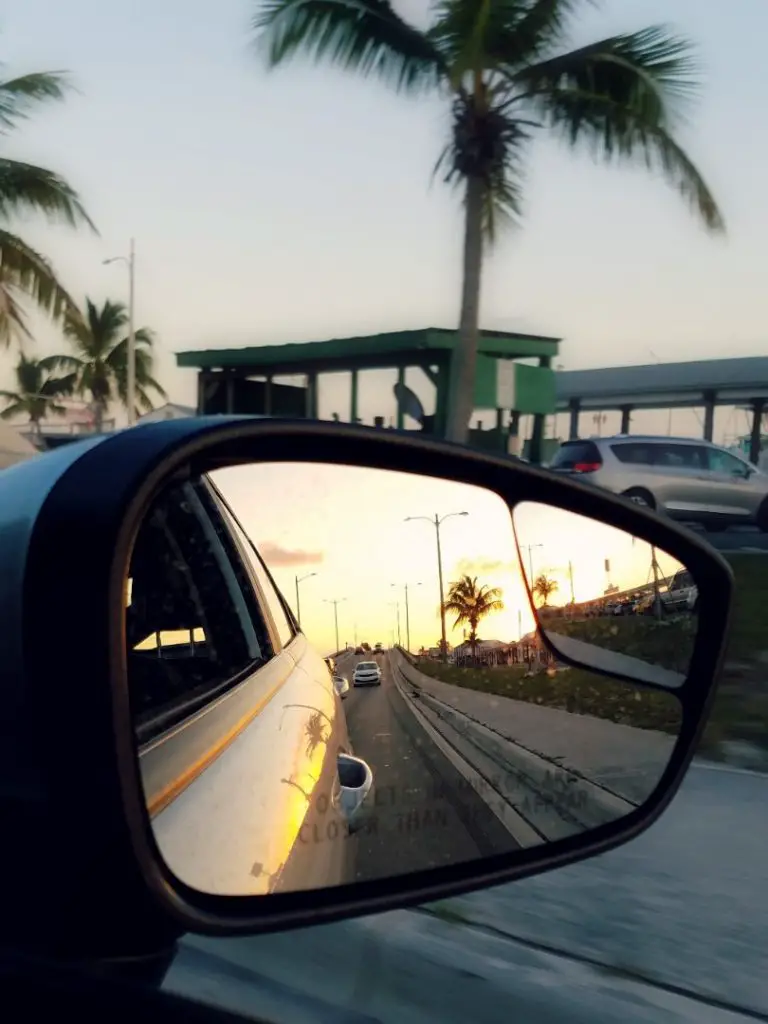 93. Harry Harris Beach and Park
This pet-friendly park with a well-maintained beach, a boat ramp, picnic tables, shelters, and a playground. Admission is free on weekdays.
Islamorada – Miles 90 to 72
Islamorada is known as the Sport Fishing Capital of the World. It's a sought-after vacation destination because of its friendly atmosphere, ocean views, scenic bays, charming shops, and outdoor activities.
89. Old Road Gallery
An Art Gallery featuring resident artists Dwayne & Cindy King as well as other local Keys artists. When visiting, make sure to wander outside and view the pottery studio, copper workshop, and shady Sculpture Garden.
87. Rain Barrel Artisans Village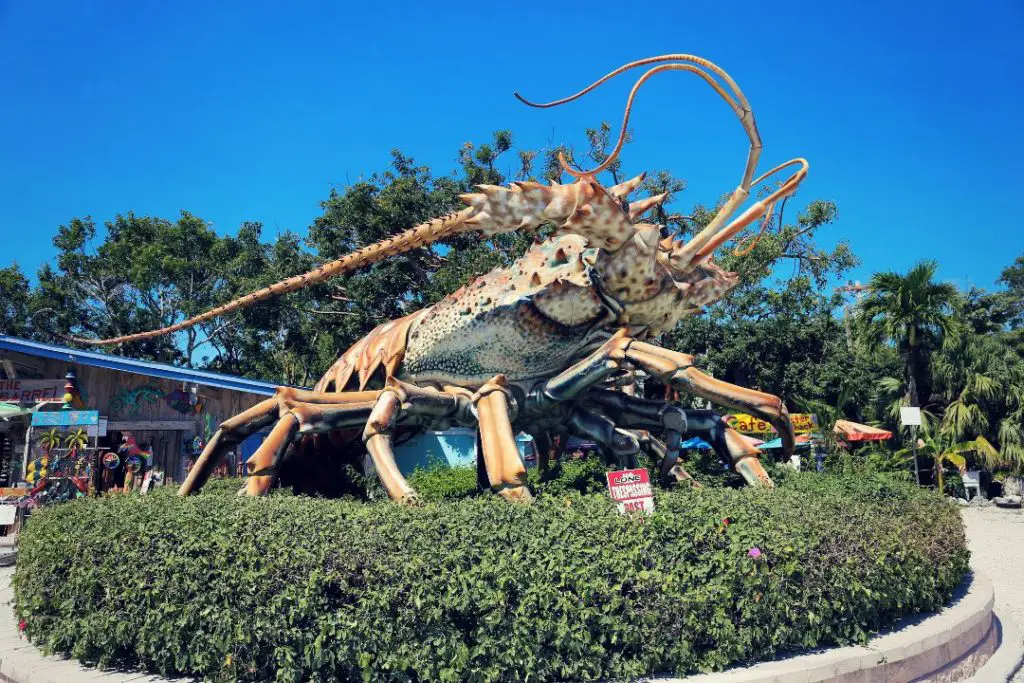 A must-stop for a picture with Betsy the Lobster! The Rain Barrel Artisans Village's tropical gardens are a great place to stretch your legs and browse handmade crafts, contemporary artwork, home goods, beachwear, and souvenirs.
85. Windley Key Fossil Reef Geological State Park
Fossilized coral reefs and nature trails are the highlights of the Windley Key Fossil Reef Geoloical Park.
84. Theater of the Sea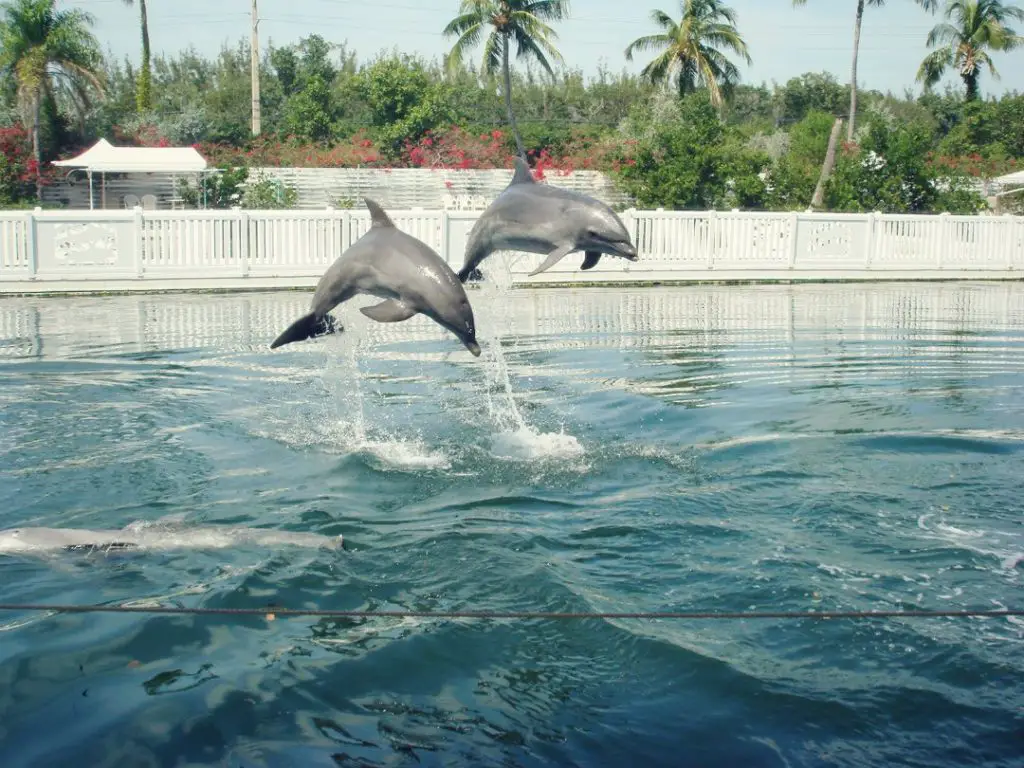 At the Theatre of the Sea, visitors may watch dolphin shows, sea lion shows parrot shows, and more. Options to swim with the animals, including sea turtles and sharks.
83. History of Diving Museum
The History of Diving Museum is dedicated to collecting, preserving, displaying, and interpreting artifacts, antiques, books, documents, photographs, and oral history relative to the History of Diving.
82. Islamorada Beer Company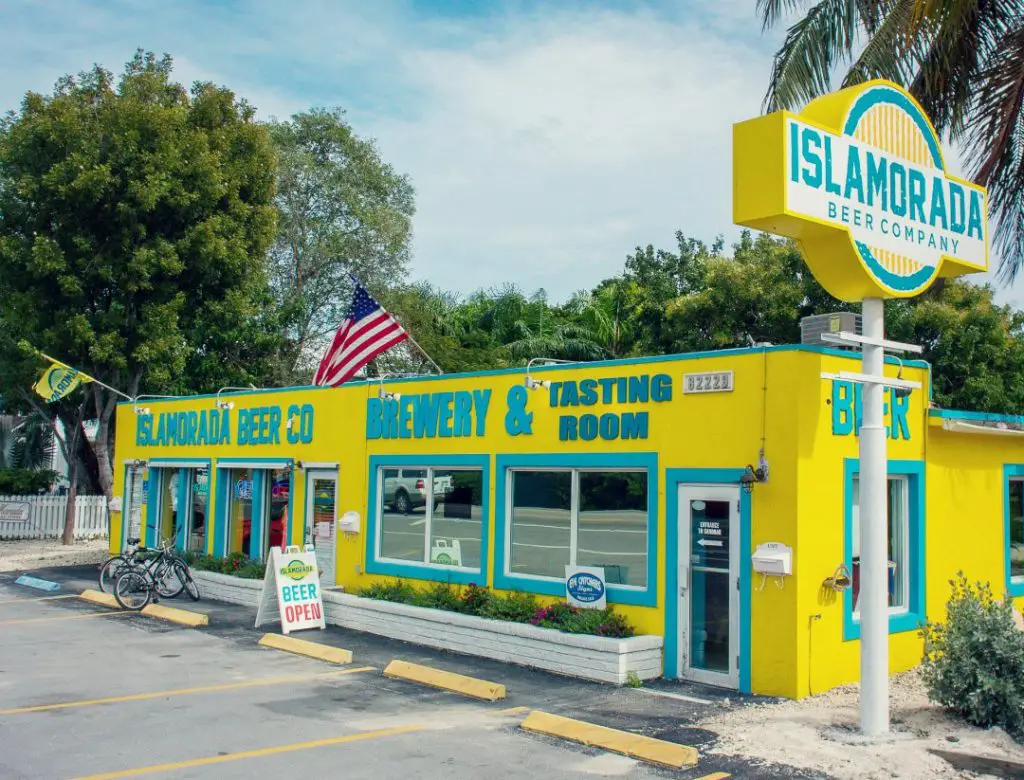 Islamorada Beer Company is a local craft brewery and distiller, of island rum, vodka, and gin.
82. Lobster Trap Art Gift Shop and Gallery
Tropical artwork made from repurposed lobster trap frames.
82. Florida Keys History & Discovery Center
An informative museum, the Florida Keys History & Discovery Center features interactive exhibits related to the history of the Florida Keys, a 35-seat movie theater, aquariums examining the Florida reef, corals, and invasive Lionfish, and a research library.
82. Michelle Nicole Lowe Art Gallery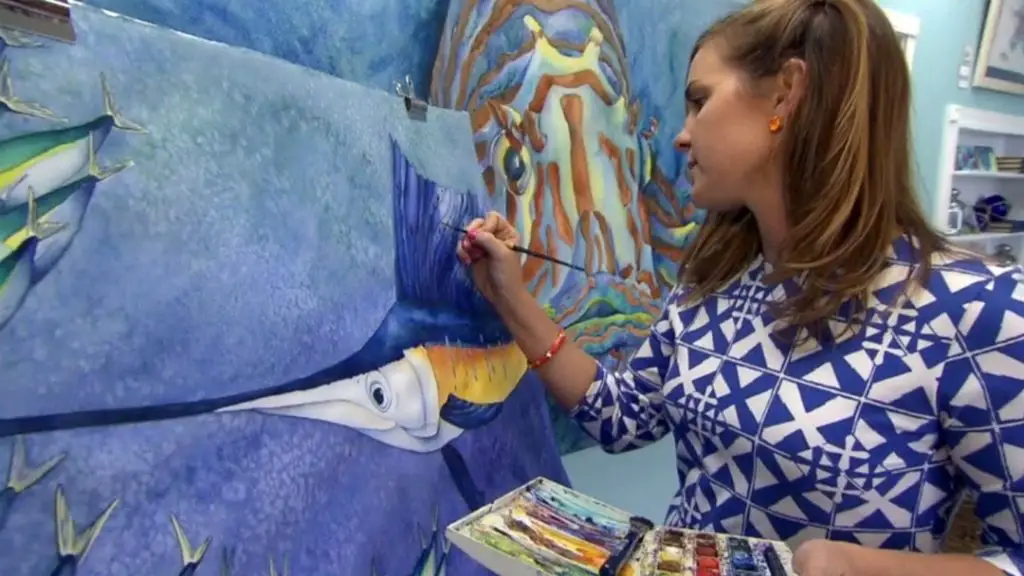 Michelle's pieces are vibrant and colorful. Although most of her subjects are related to Key West, her style is different from other Key West artists, making her gallery a unique stop along US 1.
81. Florida Keys Brewing Company
A cool and small microbrewery with an artsy island vibe that brews about 30 different styles.
79. Lignumvitae Key Botanical State Park
Lignum vitae is known as the tree of life or the wood of life. It's one of the heaviest and densest woods in the world—it's so heavy that it sinks. The Lignumvitae Key Botanical State Park is the best place in the world to see this tree.
79. Indian Key State Historic Site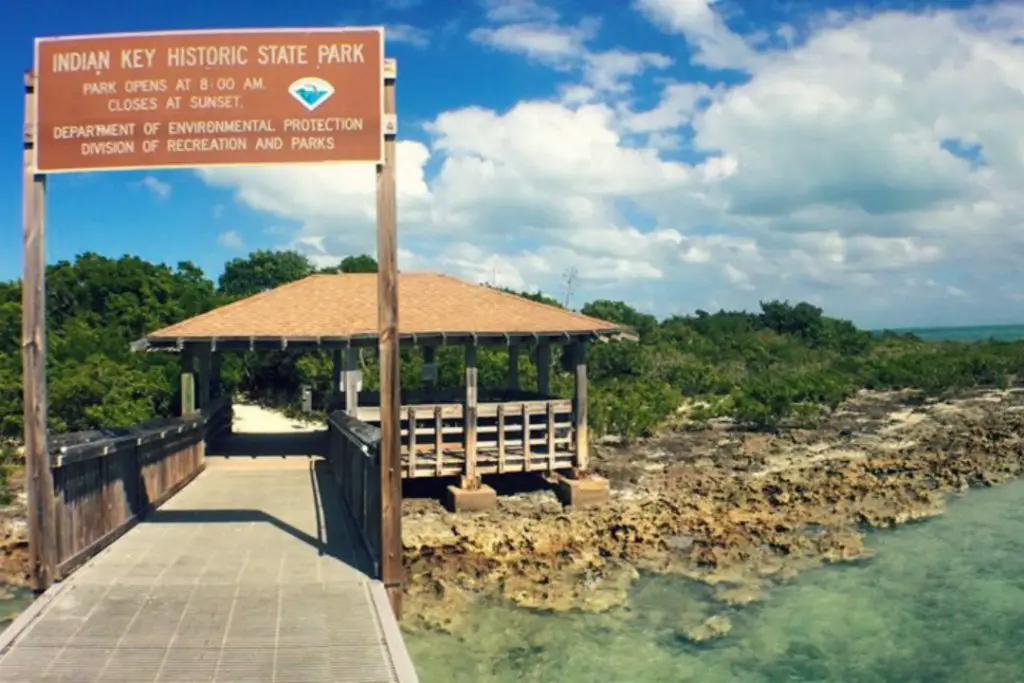 Indian Key State Historic Site sits on a deserted 11-acre island. There are ruins of a small town that existed during the early 1800s. At that time, inhabitants made their living salvaging boats that ran into reefs. Most visitors will rent a kayak to reach the island.
80. Wild Dolphin Tours
Snorkel and swim with wild dolphins with Wild Dolphin Tours. Also, snorkel off many of the nearby reefs including Cheeca Rocks, Alligator Reef Lighthouse, and Hens and Chickens Reef.
80. Bud n' Mary's Sportfishing Marina
Established in 1944, Bud n' Mary's Fishing Marina is considered a historic fishing marina. They offer inshore, offshore, and party boat fishing packages. Furthermore, they have boat rentals, diving, and snorkeling excursions, and an onsite deli.
74. Anne's Beach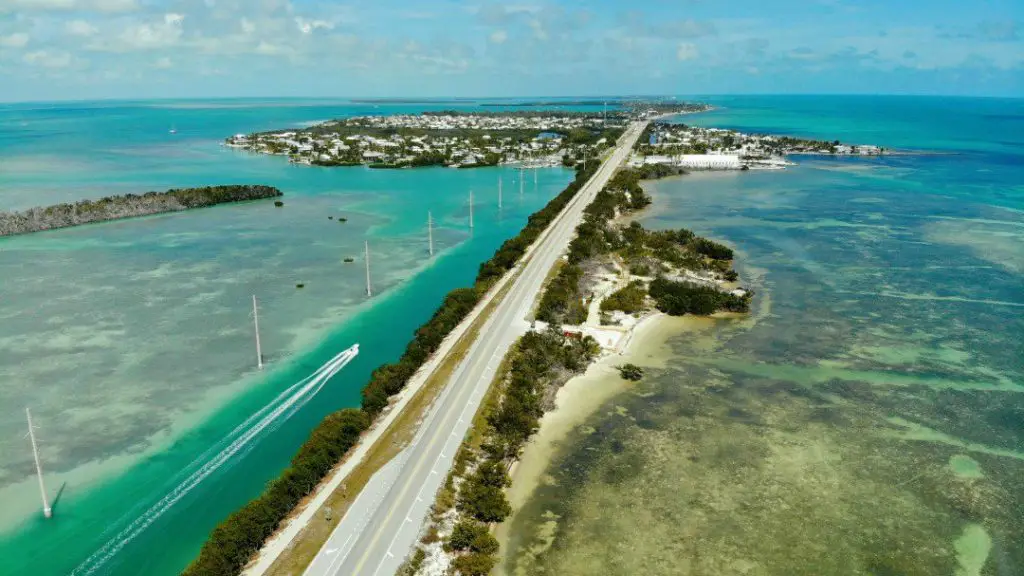 While a bit small, Anne's Beach has a boardwalk and picnic area. A nice spot to enjoy a natural shoreline.
The Middle Keys and Marathon – Miles 71 to 41
The Middle Keys are situated right in the middle of the Florida Keys—consider it the halfway point on your journey down from Miami to Key West. The highlights of the area include the Seven Mile Bridge and the town of Marathon, which is considered one of the most Key Westy localities.
71. Channel #5 Bridge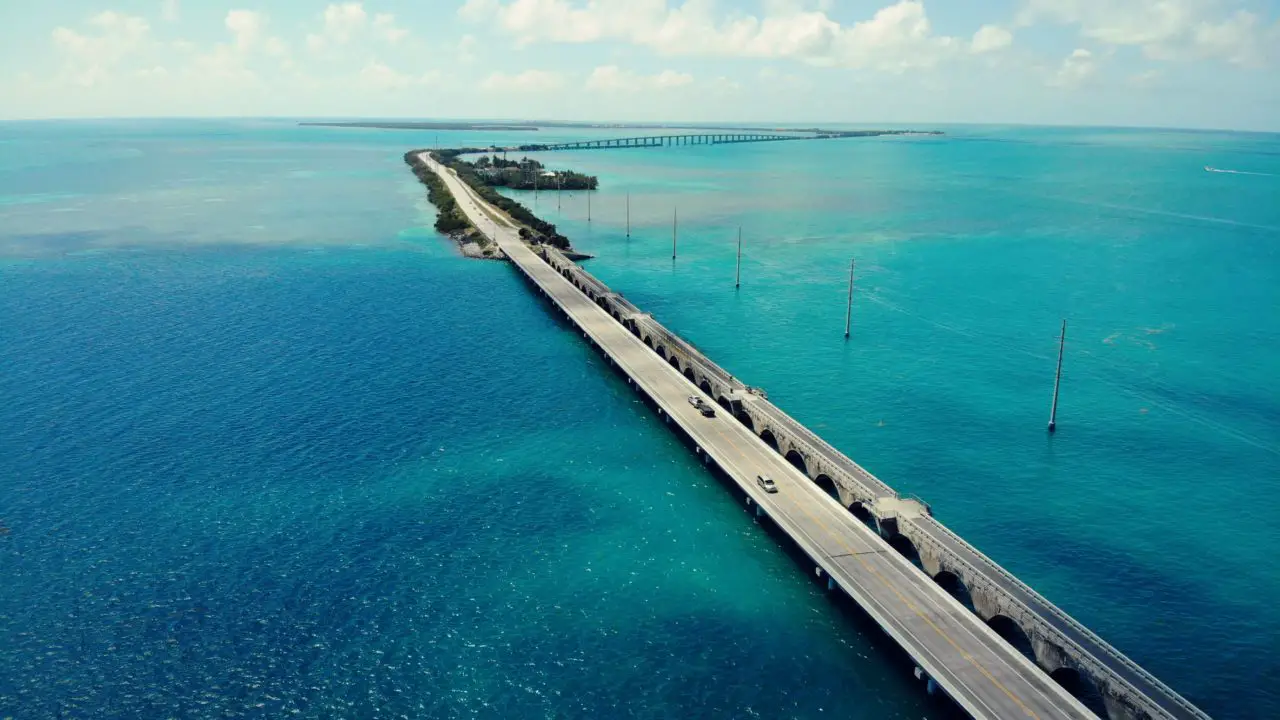 Channel #5 Bridge is where locals go for the best bridge fishing in the Keys.
68. Pier 68
Pier 68 offers some of the best rental prices for fishing boats, pontoon boats, and kayaks.
67. Long Key State Park
Long Key State Park is a great place for swimming, birdwatching, kayaking, picnicking, and relaxing. Also, 60 full-service campsites are overlooking the Atlantic Ocean.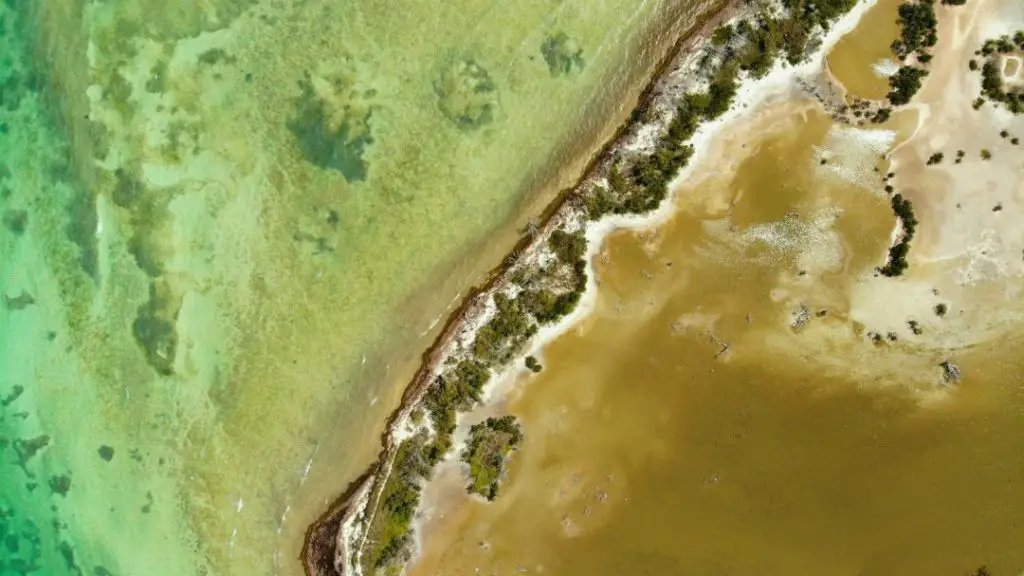 65. Long Key Bridge
The Long Key Bridge, officially known as the Dante B. Fascell Bridge, connects Long Key and Conch Key. At two and a half miles long, it is the second-longest bridge on the Overseas Highway, just behind the Seven Mile Bridge. The current bridge replaced the parallel Long Key Viaduct, which carried the Overseas Railroad in the early 1900s.
59. Dolphin Research Center
Dolphin Research Center is a nonprofit education and research facility. It's home to a family of dolphins and sea lions. They offer narrated behavior sessions and educational presentations every half an hour.
56. Curry Hammock State Park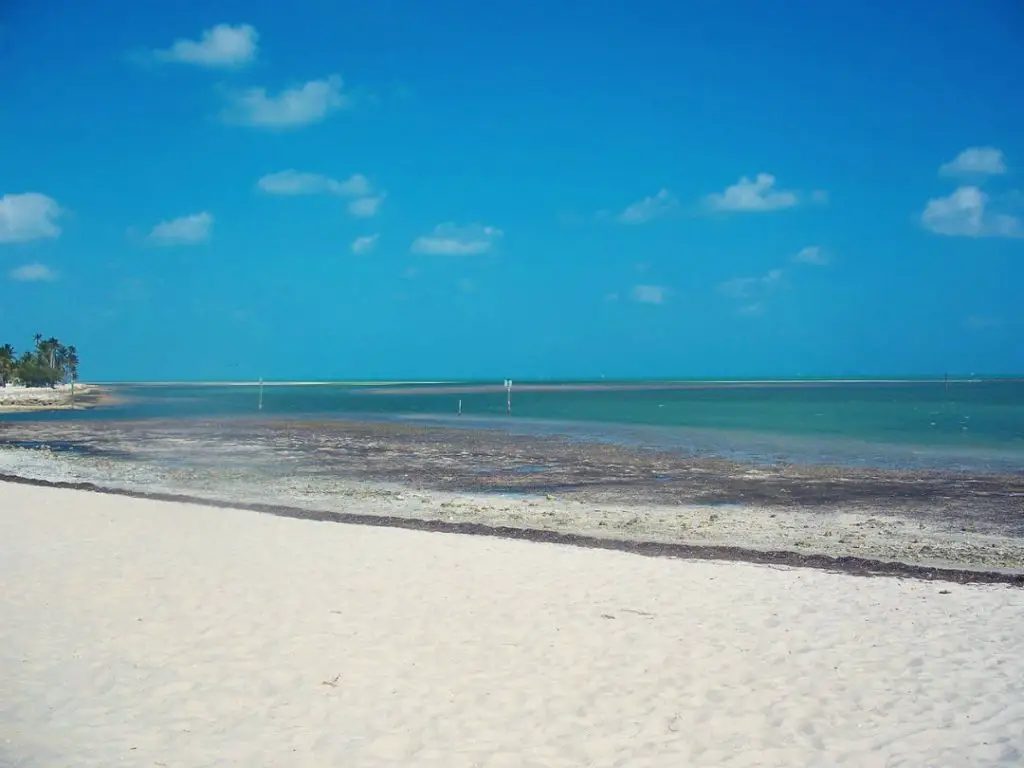 The 1,000-acre state park is the largest uninhabited piece of land between Key Largo and Big Pine Key. The park is a great destination for kayaking, paddle boarding, and camping.
54. Sunset Park Beach
Situated on Key Colony Beach, this small park has limited parking spaces and a small beach with only a few benches and tables. No camping, bathrooms, or picnic facilities.
53. San Pablo Catholic Church
Lovely church with warm and welcoming parishioners. An ideal location to attend Sunday mass.
53. Islands of Marathon Visitor Center
The Islands of Marathon Visitor Center offers free information about the best attractions and activities, along with where to stay, and where to dine.
52. EAA Air Museum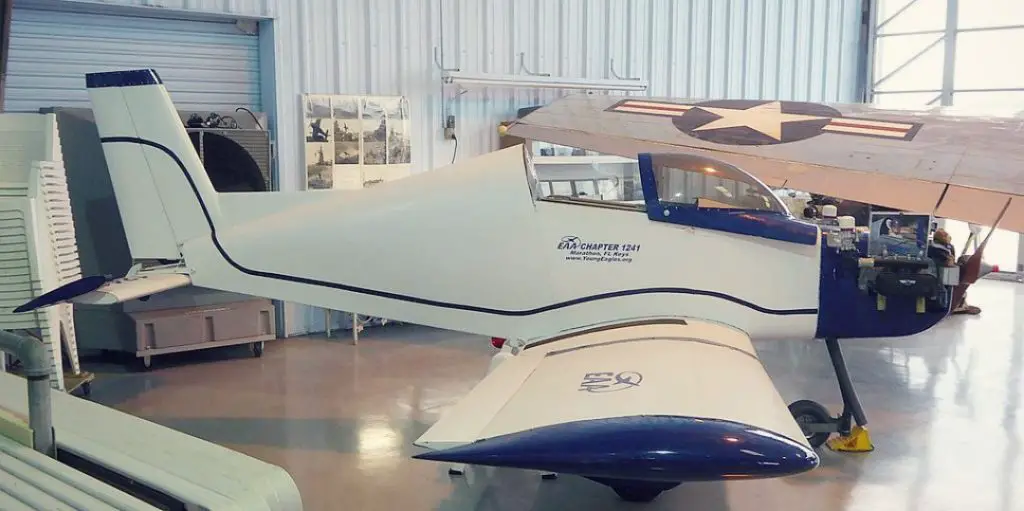 Small aviation museum at the Marathon Airport. It's tucked away inside a hangar and free tours are provided, however, donations are appreciated.
52. Oceanfront Park
Oceanfront Park is dog-friendly and has an open area to exercise and fly kites. The field borders the Atlantic Ocean and provides visitors with a great place to view wildlife, picnic, fish, or participate in water-based activities.
50. Sombrero Beach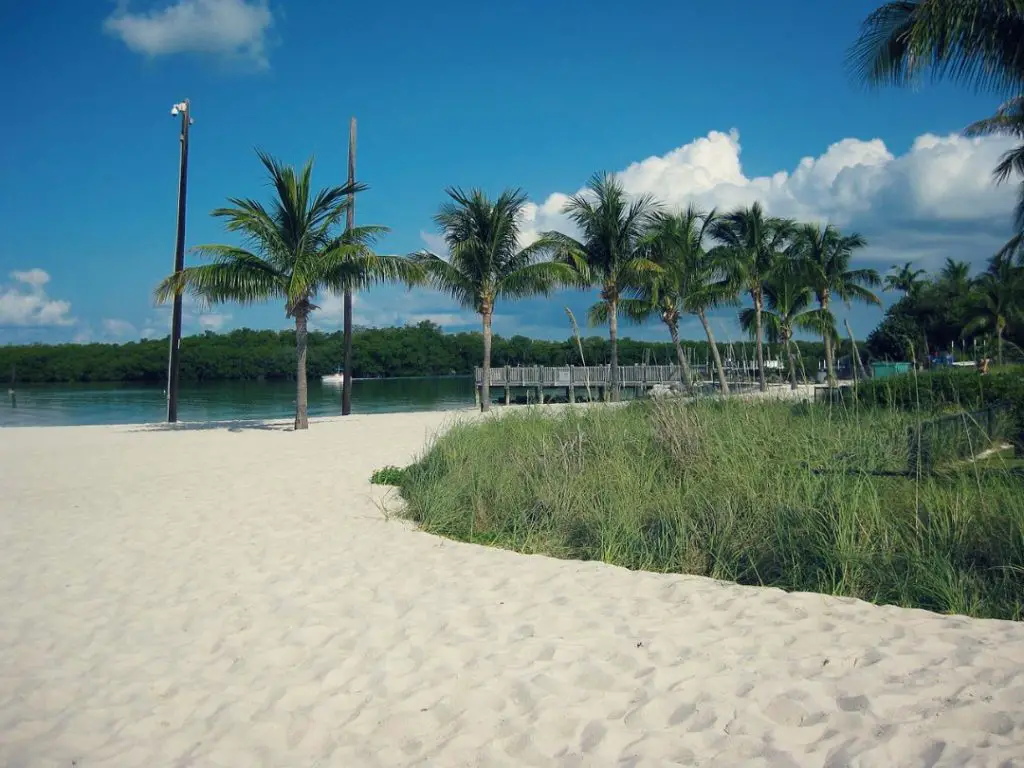 This is a spur-and-groove coral reef that sits along the outer banks of Vaca Key. It's characterized by large fingers of coral that are separated by narrow sandbeds, it's a great place to go snorkeling.
50. Marathon Garden Club
This small and private botanical garden is maintained by a group of volunteers. The hours are limited but the plants are spectacular.
48. Shady Palm Art Gallery & Photography
Features over 50 local artists with original paintings in watercolor, acrylic, ink, oil, and other types of mixed medium. Also, they have fabric art, fused glass, pottery, jewelry, carved rock, digital works of art, silk flower arrangements, carved wood, shell art, lobster trap frames, photography, driftwood, and coconut art, and more.
48. The Turtle Hospital
The Turtle Hospital is a nonprofit organization that houses and cares for sea turtles. They offer guided educational experiences to the public seven days a week.
47. Pigeon Key Foundation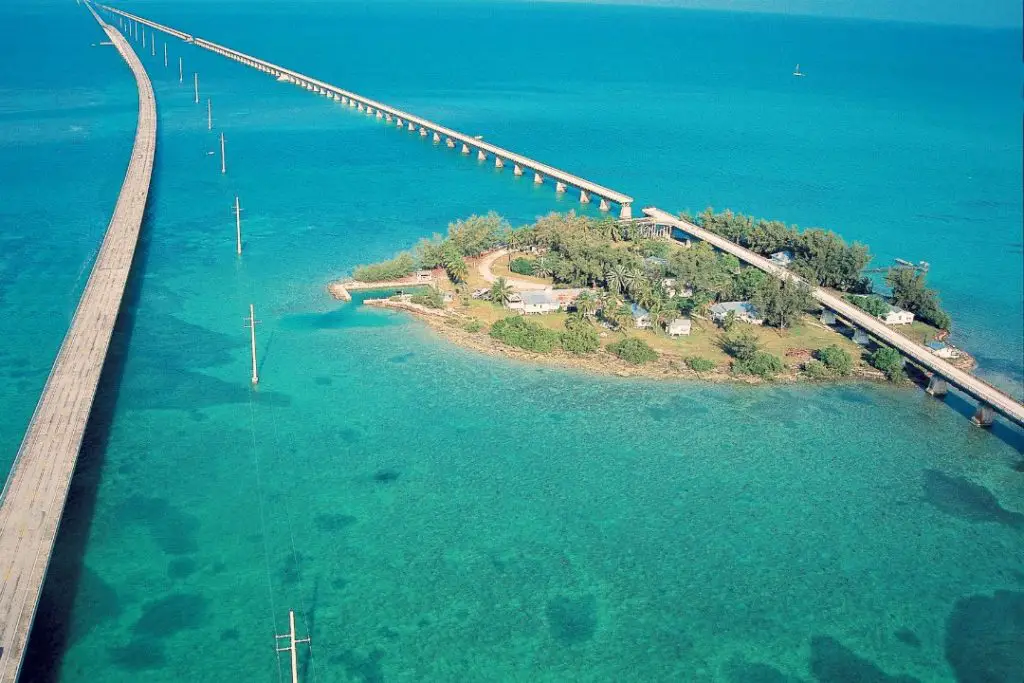 The historic island of Pigeon Key was once the home of the over 400 workers who built the Overseas Railway. There are daily tours that take place at 10 am, 12 pm, and 2 pm. The Pigeon Key Ferry departs from the 2010 Overseas Highway in Marathon, which is the location of the Pigeon Key visitors center.
47. Old Seven Mile Bridge
The old Seven Mile Bridge was built by Henry Flagler for the Oversea Railway in the early 1900s. It has been replaced by the new and modern Seven Mile Bridge running parallel to it. The bridge is temporarily closed and is scheduled to reopen in 2021.
47. Seven Mile Bridge
At 6.8 miles long, Seven Mile Bridge is the longest in the Keys.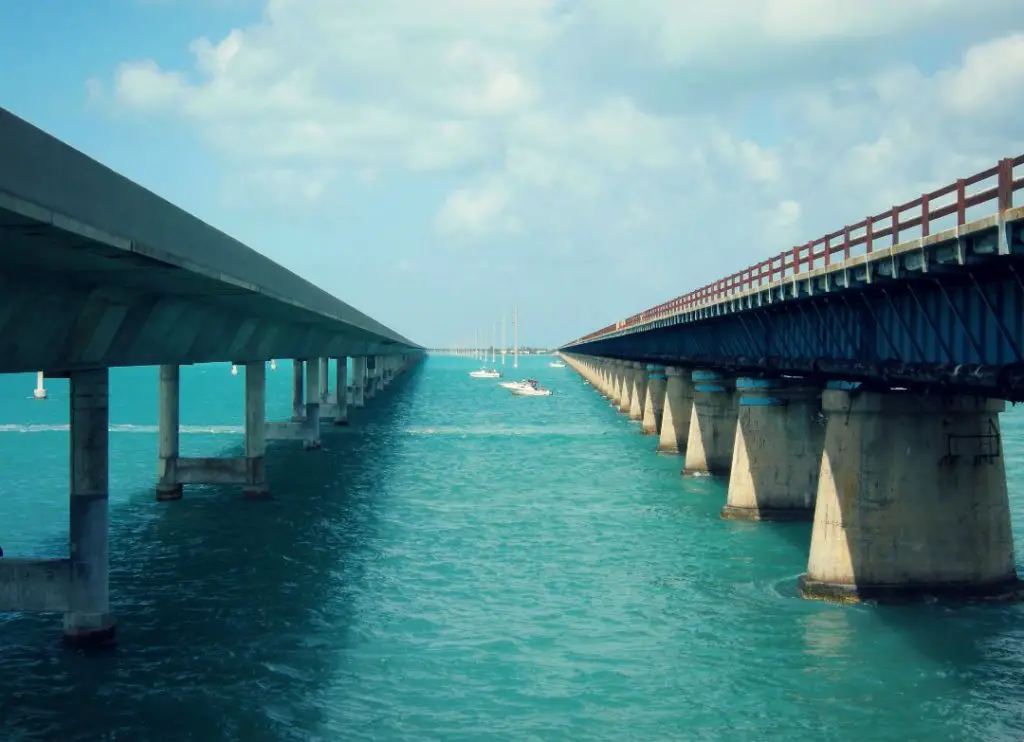 Lower Keys and Key West – Miles 40 to 0
The Lower Keys are home to a national marine sanctuary, a state park, and two national wildlife refuges, and are filled with an abundance of terrestrial and marine wildlife. The final destination is mile marker 3.9, where the Welcome to Key West sign sits. From there, it's a short drive to mile marker 0—and then the epic road trip from Miami to Key West is officially accomplished!
37. Bahia Honda State Park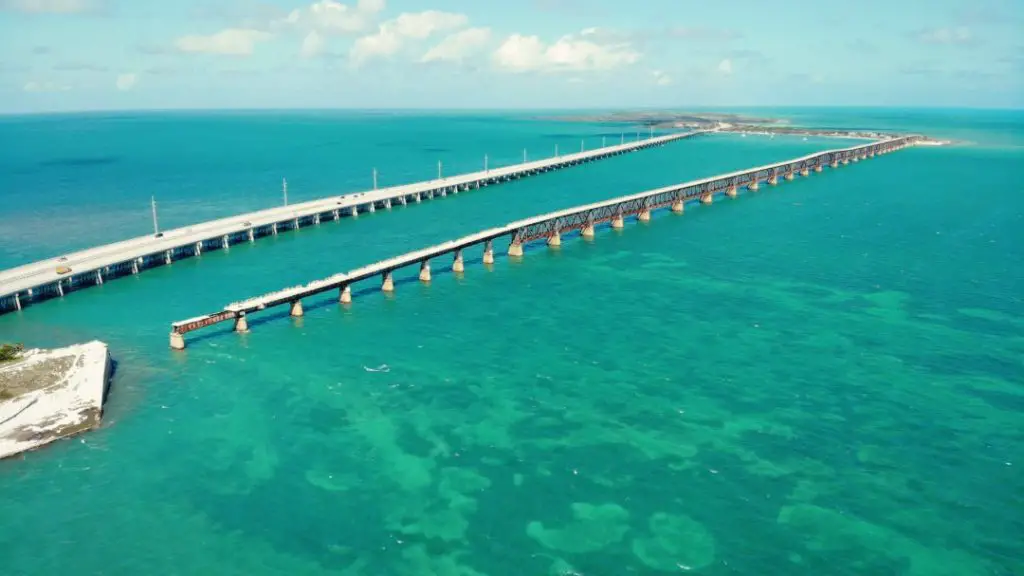 Known for its stunning Florida scenery, clear waters, palm-lined beaches, and breathtaking sunsets—visitors enjoy the warm breezes all year round. Wildlife lovers, snorkelers, and kayakers especially treasure this state park.
31. Key West Visitors Center
The center provides some general knowledge of the area along with available tours. However, it's specifically known for its souvenir shop and coupons.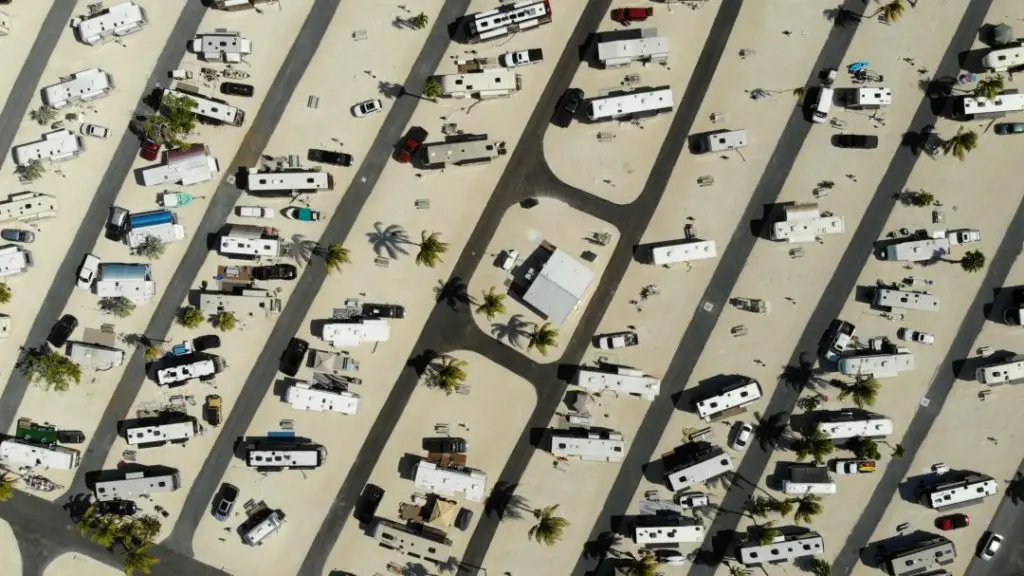 30. National Key Deer Refuge
Fourteen square miles of natural habitat full of Key deer, a subspecies of the white-tailed deer. National Key Deer Refuge on Big Pine Key is the only place in the world to find the endangered Key deer.
30. Blue Hole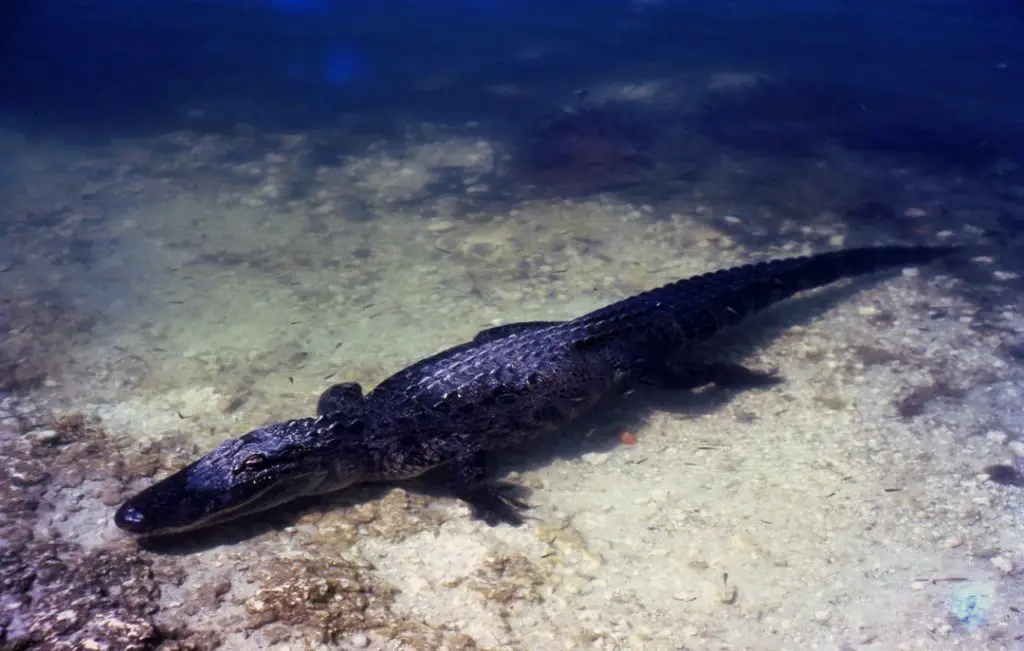 White-tailed Key deer, fish, and alligators gather at this watering hole (sinkhole), which was made bigger when it was an active limestone quarry. The "Blue Hole" is layered with both freshwater and saltwater and is free to visit.
28. Boondocks Grille and Drafthouse & Miniature Golf
Everything you'd expect from the largest tiki bar in the Keys including a kitchen that serves up food in a "Southern Kitchen Keys Style," live entertainment, and an 18-hole miniature golf course.
23. Angelic Moon Holistic Day Spa & Apothecary
This holistic day spa & apothecary provides natural and organic treatments for the body, mind, and spirit.
18. Skydive Key West
Guaranteed to experience the best views of the Keys. Plan on seeing tropical birds, dolphins, and Seven Mile Bridge as you float back down back to earth.
8. Naval Air Station Key West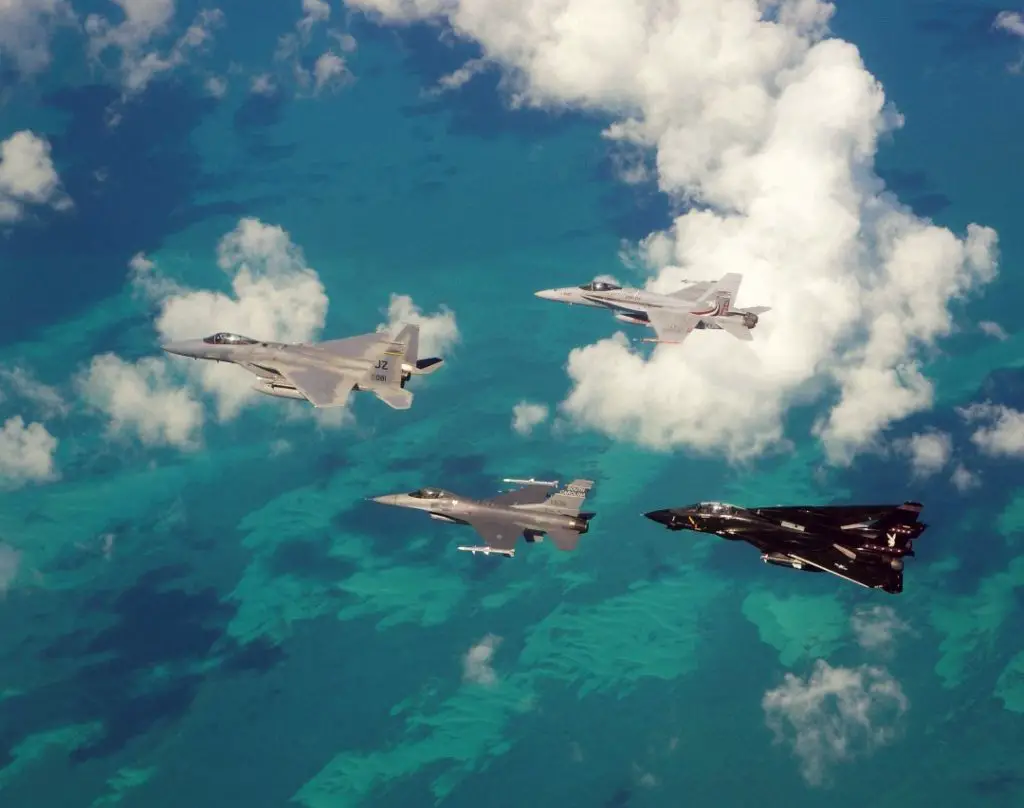 Don't be surprised if you see fighter jets cruising around Key West. The Naval Air Station is positioned just a few miles outside of town. This group isn't messing around either, they're doing some serious training.
 5. Hogfish Bar and Grill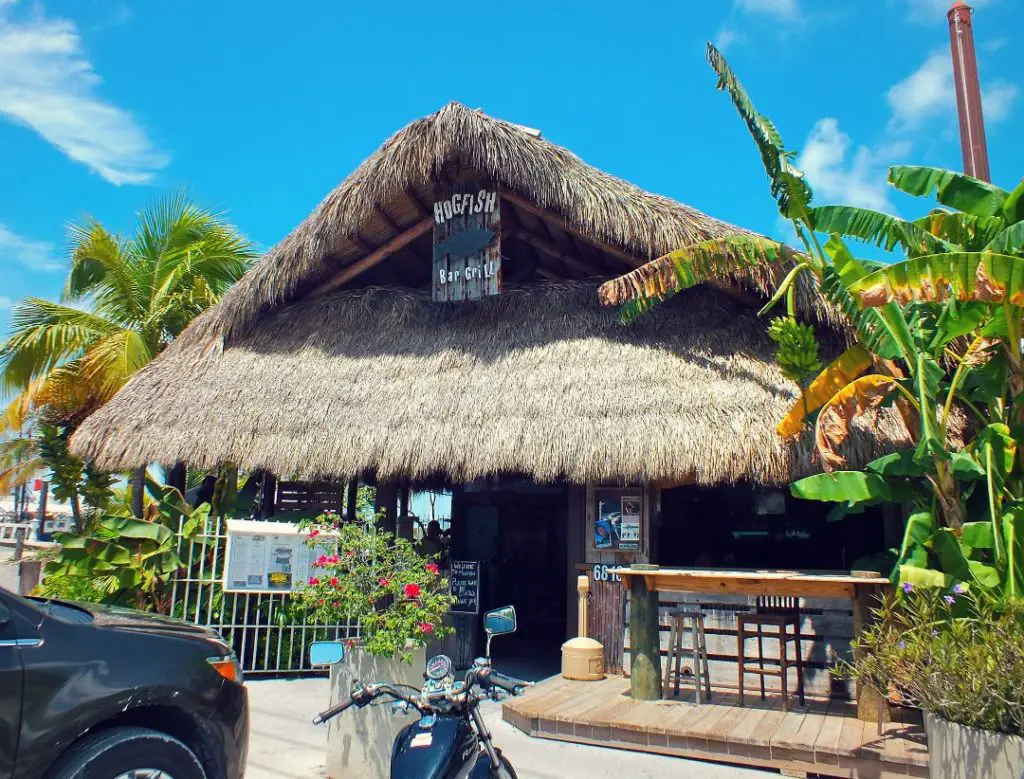 Considered by many to be one of the best open-air restaurants in the area. It's tucked away in Safe Harbor on Stock Island and provides guests with lovely panoramic views of the marina. This place is all about serving fresh seafood that's purchased directly from local fishermen.
4. Key West Tropical Forest and Botanical Garden
The Key West Botanical Garden Society is a nonprofit charitable corporation that manages and operates the historic property. The Key West Tropical Forest and Botanical Garden is the only frost-free botanical garden in the continental United States.
9 Best Things to Do at Mile Marker 0
When you reach mile marker 4, the epic road trip from Miami to Key West is just about over. Key West is the southernmost location in the continental United States.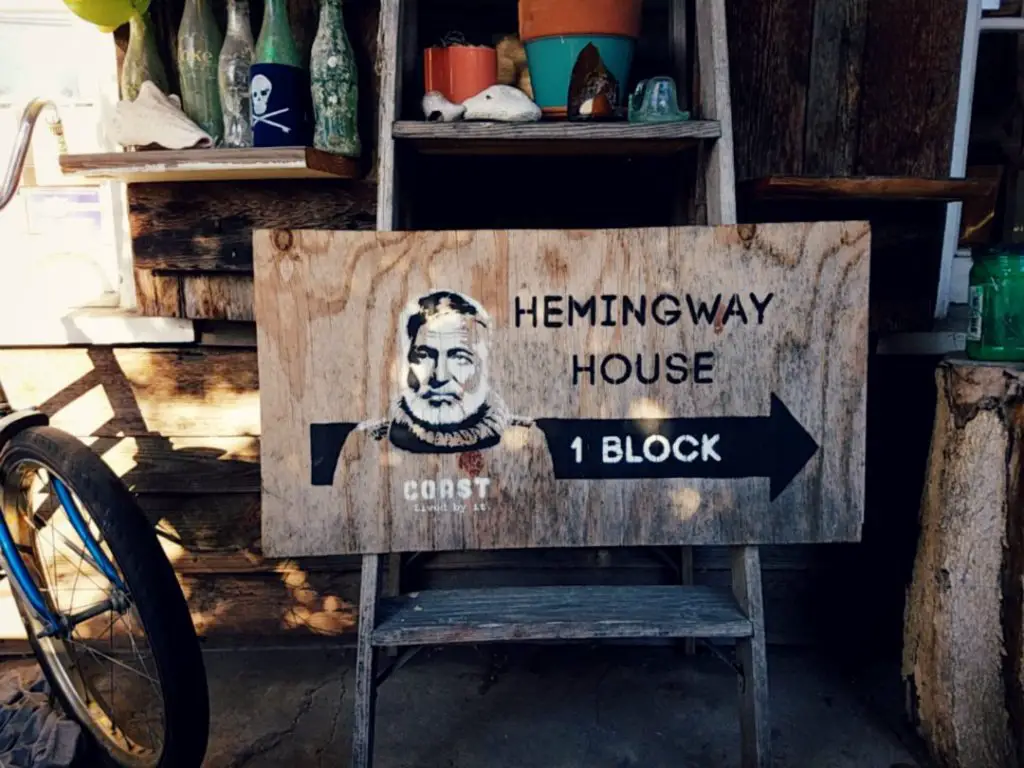 The city provides visitors with a tropical blend of azure waters, colorful foliage, outdoor restaurants, and interesting history.
Below are the nine best things to do in Key West.
1. Key West Welcome Sign – Welcome to Key West!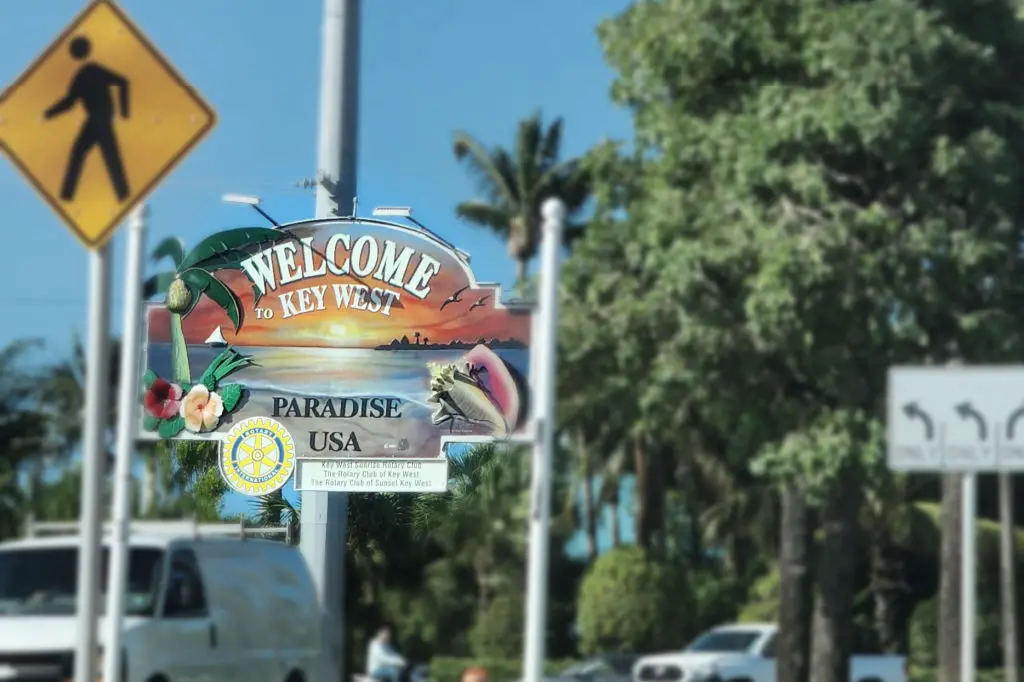 At mile marker 3.9, directly in front of the stoplight where the road comes to a T. Head left to go towards the Key West Airport, Smathers Beach, and Higgs Beach. Turn right to head towards the Old Town.
2. US 1 – Mile Marker 0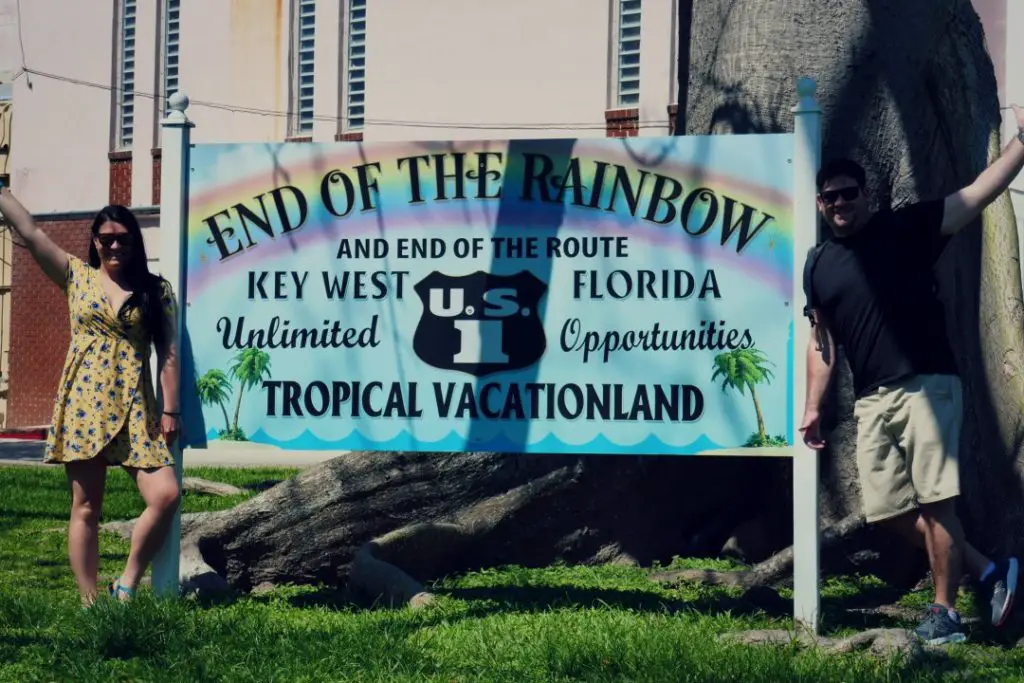 Pretty much everyone enjoys taking a photo in front of the mile marker 0 sign, it proves that you made it to the end of the road!
Sidenote: Want to see where we stayed in Key West? Check out the short video below and/or make reservations here.
3. Mallory Square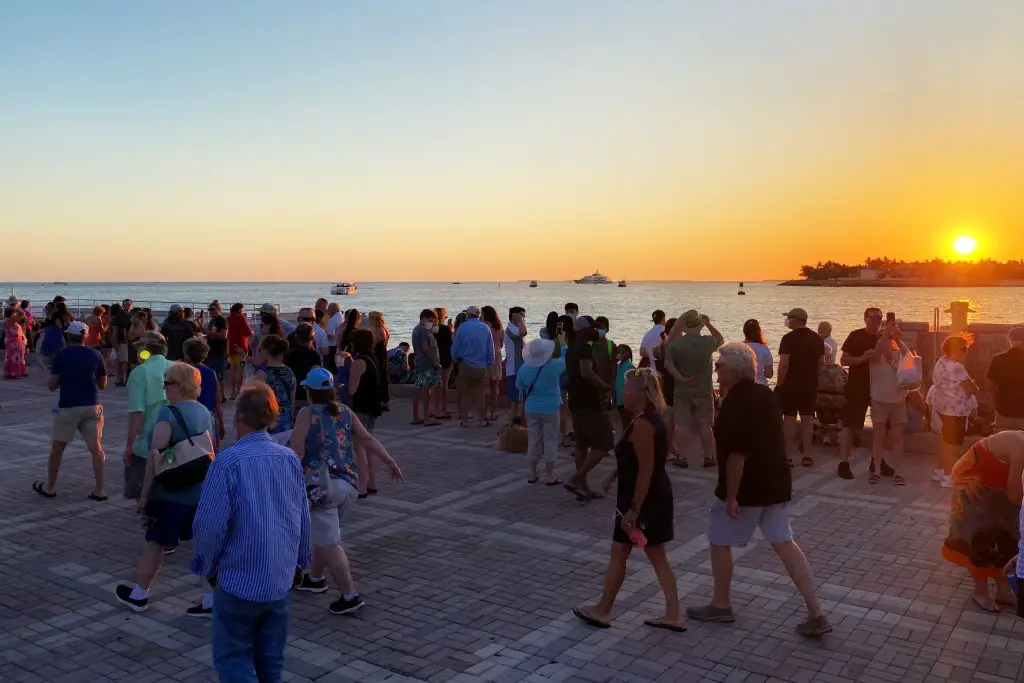 You simply must be here for at least one sunset. Get here about one hour before sunset to feel the city come alive. The waterfront location features a bunch of restaurants and shops and is a great place to visit before heading out for dinner.
4. Duval Street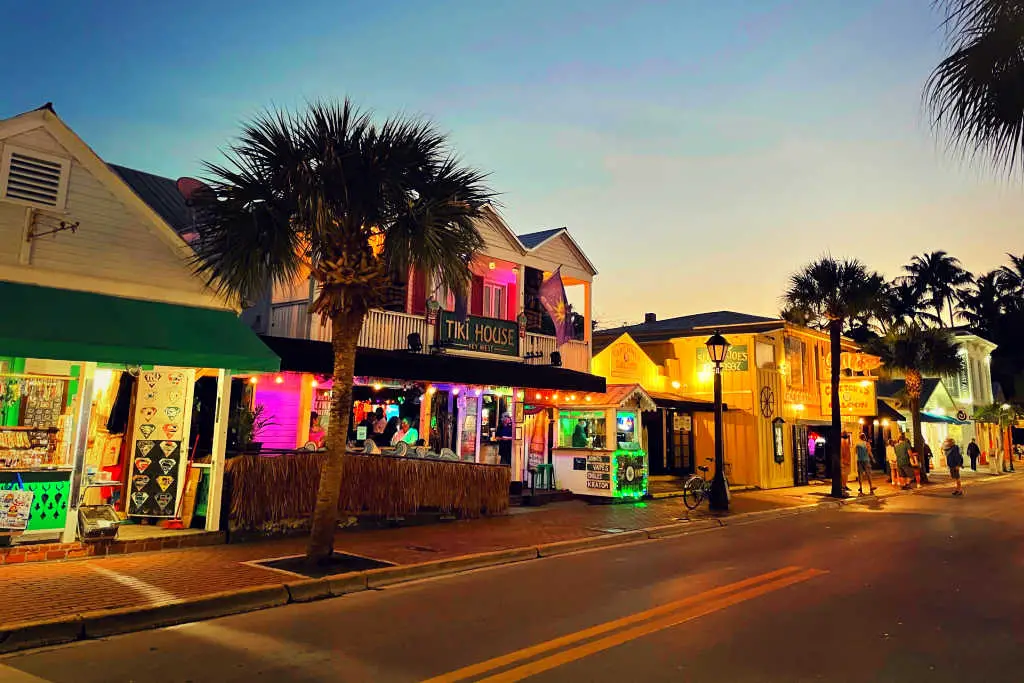 Considered Key West's "Main Street," this popular and busy street is where pretty much everything happens. Take a stroll down it to see what catches your eye.
5. Harry S. Truman's Little White House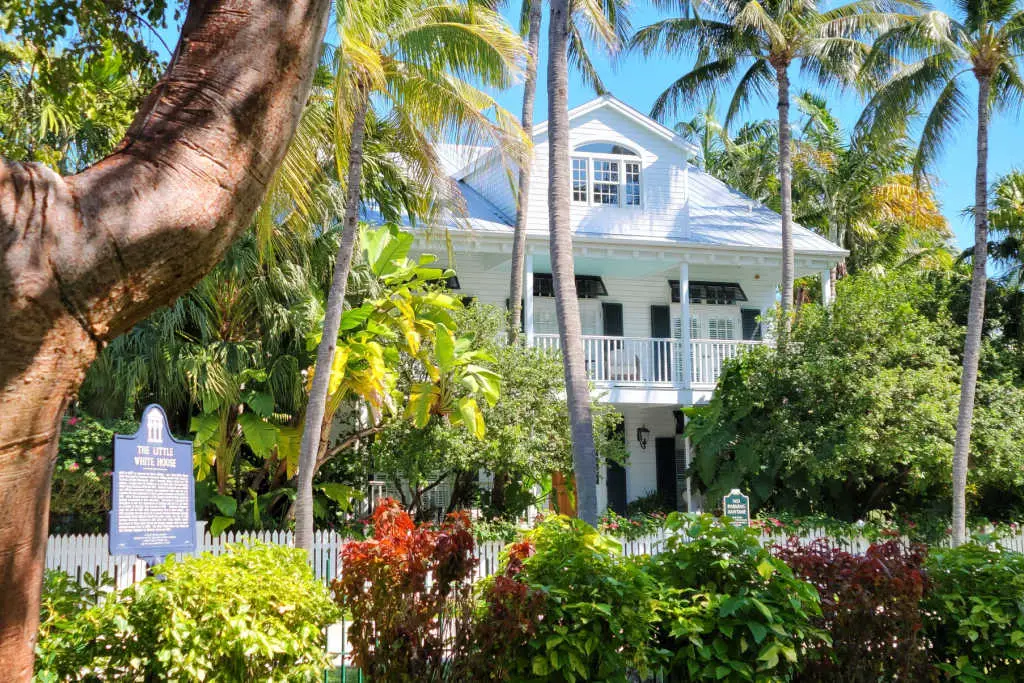 Harry S. Truman's Little White House is Florida's only presidential museum and was the winter residence of the 33rd POTUS. Guided tours are available.
6. Ernest Hemingway Home and Museum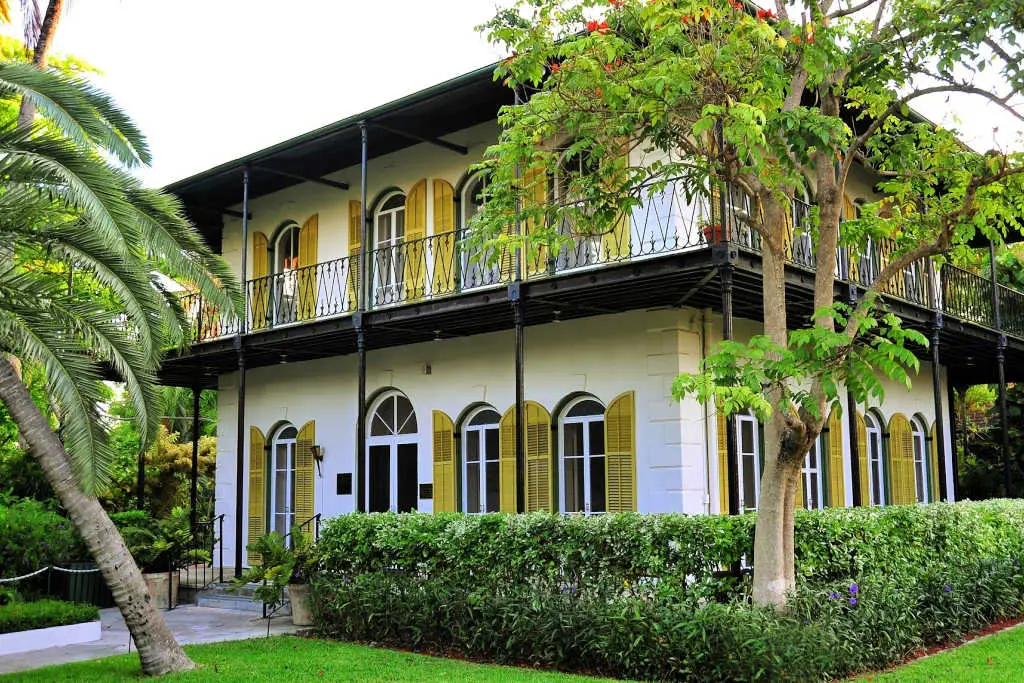 Ernest Hemingway wrote about 70 percent of his life's work in this house for over ten years. Guided tours take place every 15 minutes.
7. Fort Zachary Taylor Historic State Park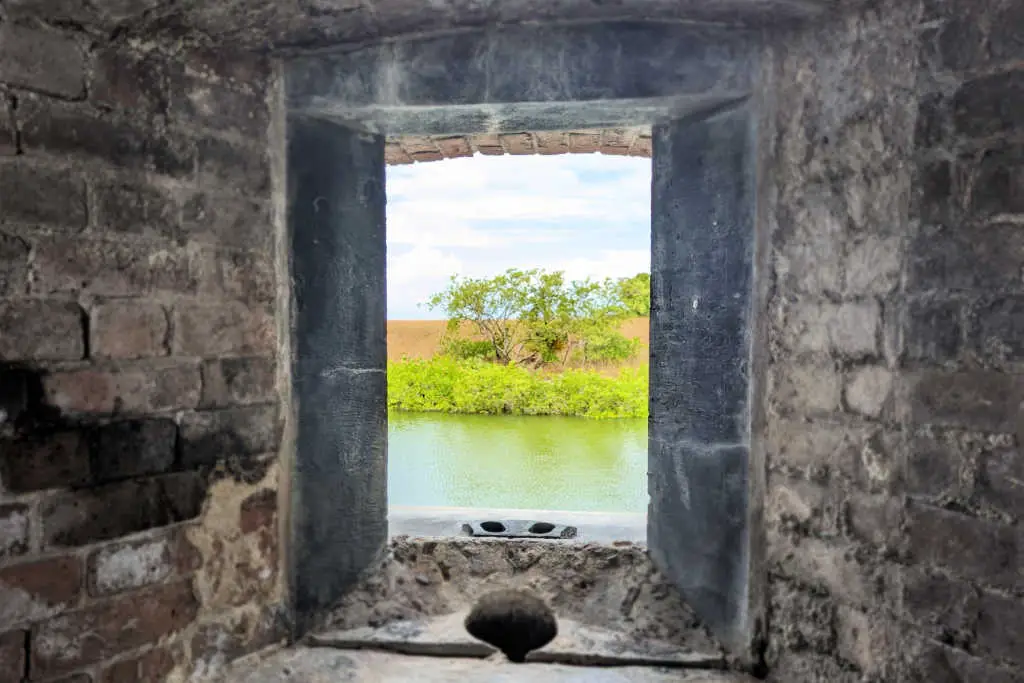 Fort Zachary Taylor Historic State Park is a historic location of an impressive Civil War-era fort. Views from the top are spectacular and the small entrance fee grants you access to one of the best beaches in the area. Bring a picnic lunch to make the perfect day; the best grocery store is Winn Dixie Supermarket, at 2778 N Roosevelt Blvd.
8. Southernmost Point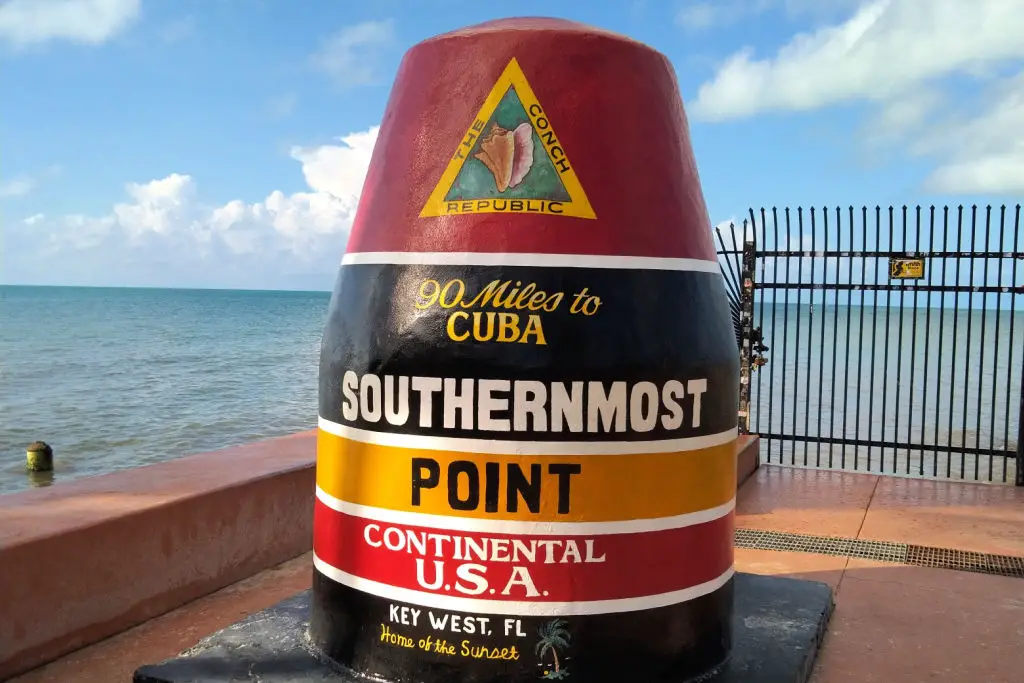 On September 10th, 1983, the Southernmost Point Buoy was permanently anchored at this location. Take a picture next to the renowned colorful landmark/buoy and witness magnificent Key West sunsets.
9. Key West Butterfly and Nature Conservatory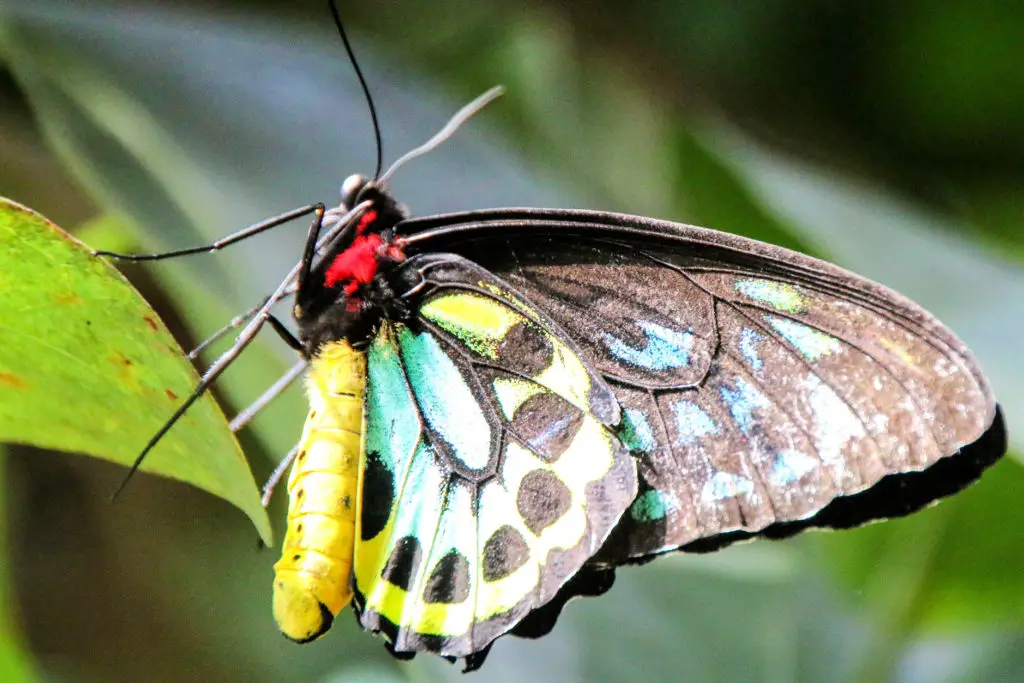 Walk among hundreds if not thousands of butterflies, colorful birds, and exotic flora at the Key West Butterfly and Nature Conservatory.
We sure hope your drive down from Miami to Key West was a bit more enjoyable due to this mile marker guide. Feel free to let us know of any suggestions to add by leaving a comment below.
We Need Your Help
Did you find this article helpful? If so, bookmark it and when you're planning your next vacation click on any of the links below before finalizing reservations. You'll get the best price, we'll earn a small commission, and you'll help support future articles.
Thank you!
BEST TRAVEL SEARCH ENGINES
🏘️ Book Your Accommodation
We use Tripadvisor and Priceline's Express Deals to compare prices and reviews in advance and check availability
✈️ Book Your Flight in Advance
To find the cheapest flight options, you can use WayAway and Skyscanner to find the most suitable choice for you
🚗 Reserve Your Rental Car
Use DiscoverCars and Skyscanner to compare prices and view the largest selection of vehicles