Finding cheap vacation spots in the U.S. can be a struggle, especially nowadays when money's tight. While most of us desire and deserve to take an amazing vacation, finding a way to pay for it can be challenging. No worries. These seven cheap vacation spots will make sure you have an awesome time on a limited budget.
One of the most expensive aspects of a vacation is simply getting from point A to B. Therefore, these seven cheap vacation spots are scattered throughout the U.S., so no matter where you're located there's a destination nearby.
For most people, it will be more affordable to drive to their vacation spot. However, many times it can be cheaper to fly and then rent a car upon arrival especially if there's no need to check a bag. To make sure we're getting the best rates we always use CheapOair to compare flights and DiscoverCars to compare car rental rates.
7 Cheap Vacation Spots in the US
Other than transportation costs, the next largest expense when planning for a vacation is reserving accommodations. Oftentimes, and almost in every U.S. city, we're able to book a nice hotel for less than $75 per night. We simply follow these steps, as outlined in one of our other articles.
If you're planning on staying in one spot for one week or more, make sure to search vacation rentals on Booking.com. Generally, a vacation rental can save vacationers a considerable amount of money over traditional hotel stays. For example, consider that with today's high food costs, many meals will be able to be made from the vacation rental.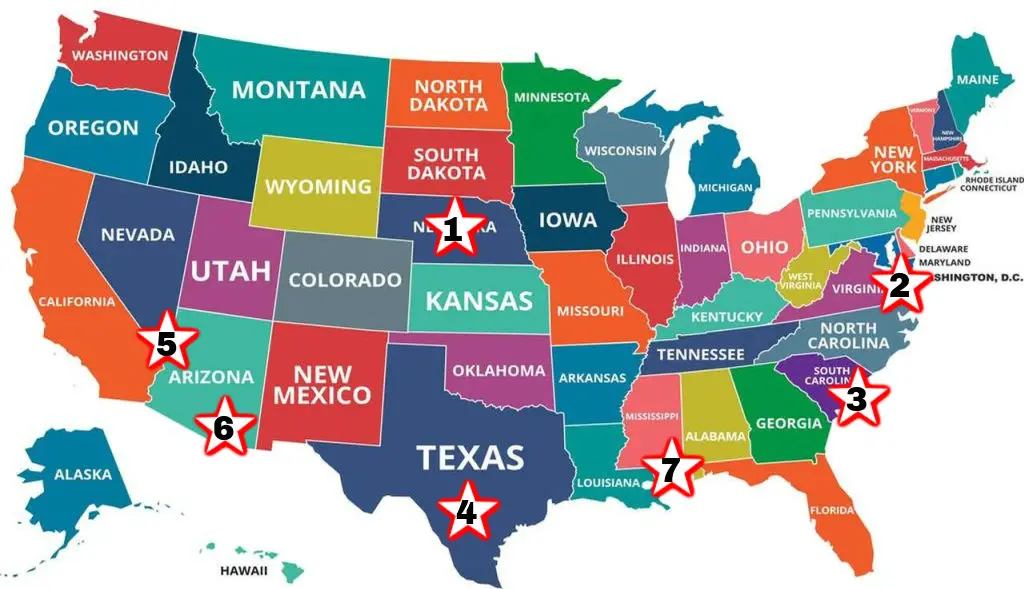 Approximately 85 percent of the total cost of a 'budget-savvy' vacation is incurred through transportation and lodging costs. Therefore, by keeping these expenses low, you'll be to make sure you're vacation is within budget.
The seven vacation spots in the U.S. below are amazing and affordable, and the bomb!💣
1. Go Tanking in Nebraska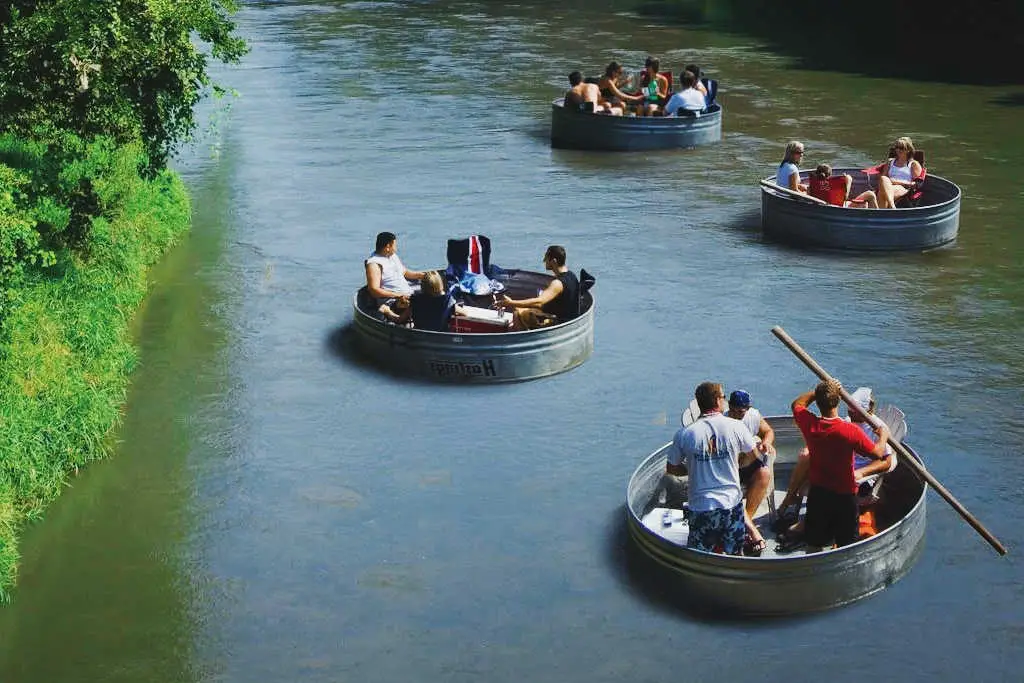 Tanking, which consists of floating down a scenic river in a round, buoyant livestock watering tank, is considered Nebraska's favorite pastime. The tanks typically hold three to six people, are seven to 10 feet in diameter, and are oftentimes customized to include chairs, benches, and even picnic tables. Best of all, the tanks at Dusty Trails are big enough to hold your standard cooler!
2. Live the Good Life in Virginia Beach
The city of Virginia Beach includes 14 miles of beaches that are open and free to the public. Also, the vacation resort area is made up of a plethora of oceanfront hotels, historic landmarks, restaurants, and white sandy beaches.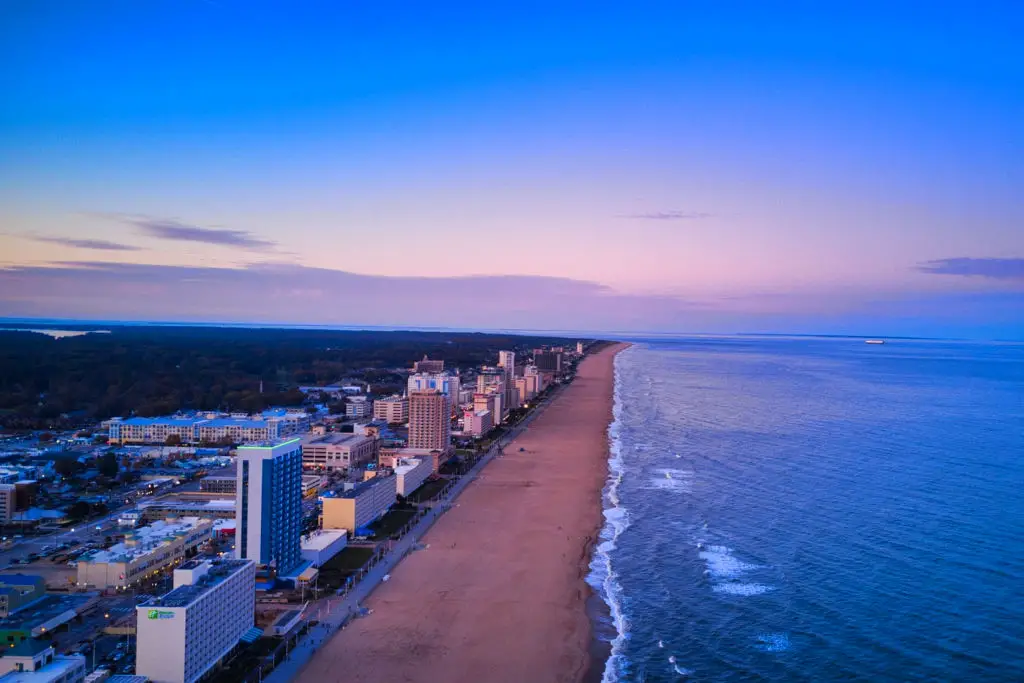 In terms of recreational activities, Virginia Beach offers visitors plenty of opportunities to go kayaking, hiking, biking, golfing, fishing, and dolphin and whale watching. Also, one of the most popular activities is the Indoor Skydiving with 2 Flights, it's totally addicting!
3. Feel the Southern Charm of Charleston
Charleston is brimming with southern charm, scenic harbor views, historic attractions, romantic inns, and amazing seafood. Strolling down the enchanting streets, it's impossible to miss the smell of wisteria and jasmine fragrances, along with the enticing scent of she-crab soup.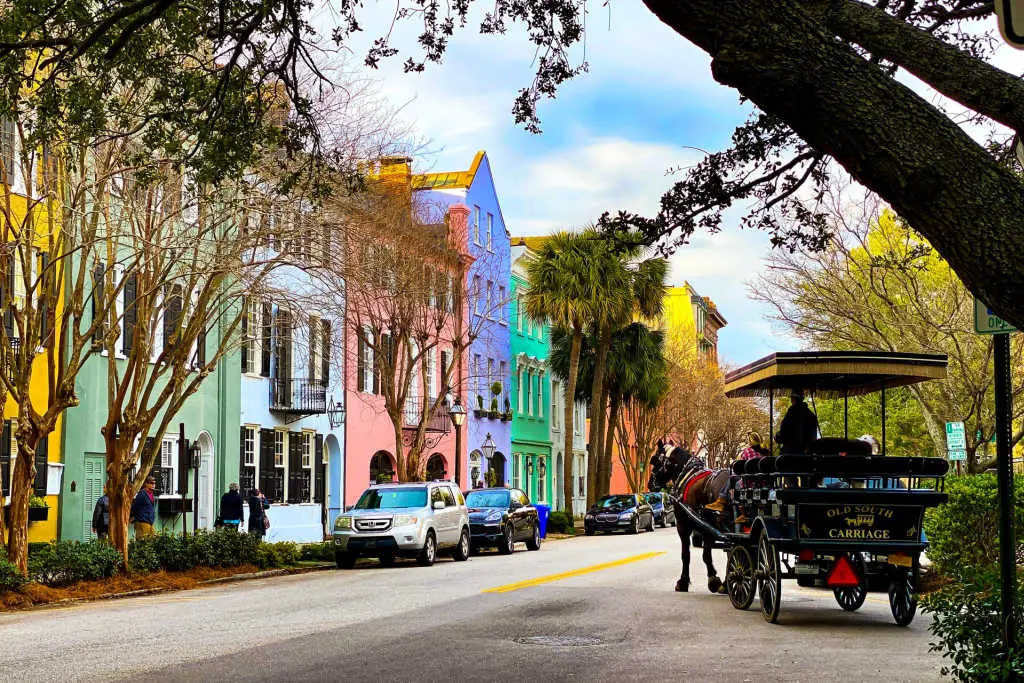 Tip: Make a reservation for a scenic boat cruise—it's the ideal way to orient yourself to the city.
All those charming bits and pieces of the South—gracious hospitality, courtly manners, stately homes, and sumptuous food are an element of everyday life here. Certainly, the ideal way to tour Charleston is to simply mosey along the fascinating streets, admiring the antebellum architecture and laidback atmosphere.
4. Discover the Old and New in San Antonio
San Antonio is home to several Spanish missions that were established during the 1700s, and the vibey River Walk. The juxtaposition of old versus new makes a visit to San Antonio unlike any other city in the U.S., and easily one of the most beautiful.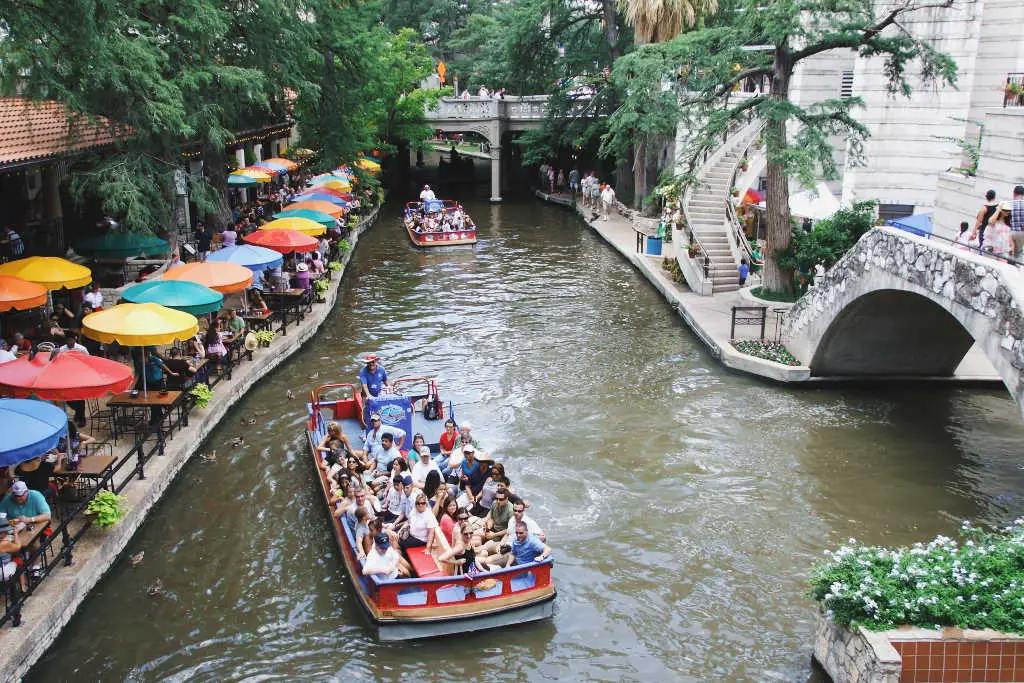 Nestled by cypress trees and tall buildings, and protected from the sound of traffic, the River Walk attracts visitors from all over the world. Visitors should expect to hear the sound of mariachi music and smell mouth-watering Tex-Mex cuisine food while strolling along the river.
Tip: Even if you have a car, taking a Hop-On Hop-Off Bus Tour is probably the easiest way to see San Antonio's top landmarks and attractions, stress-free!
Boutique hotels, shops, galleries, romantic bridges, and an abundance of restaurants with alfresco dining line the river. Theme park enthusiasts will find adventure at San Antonio's Sea World and Six Flags Fiesta Texas.
5. Get Wild in Lake Havasu City
The crown jewel of this sun-filled city is the London Bridge. Back in 1967, Robert P. McCulloch purchased the bridge and had it moved from England to Lake Havasu City. Along with this interesting piece of European architecture, the city is all about getting wild with nature, both on land and in the water.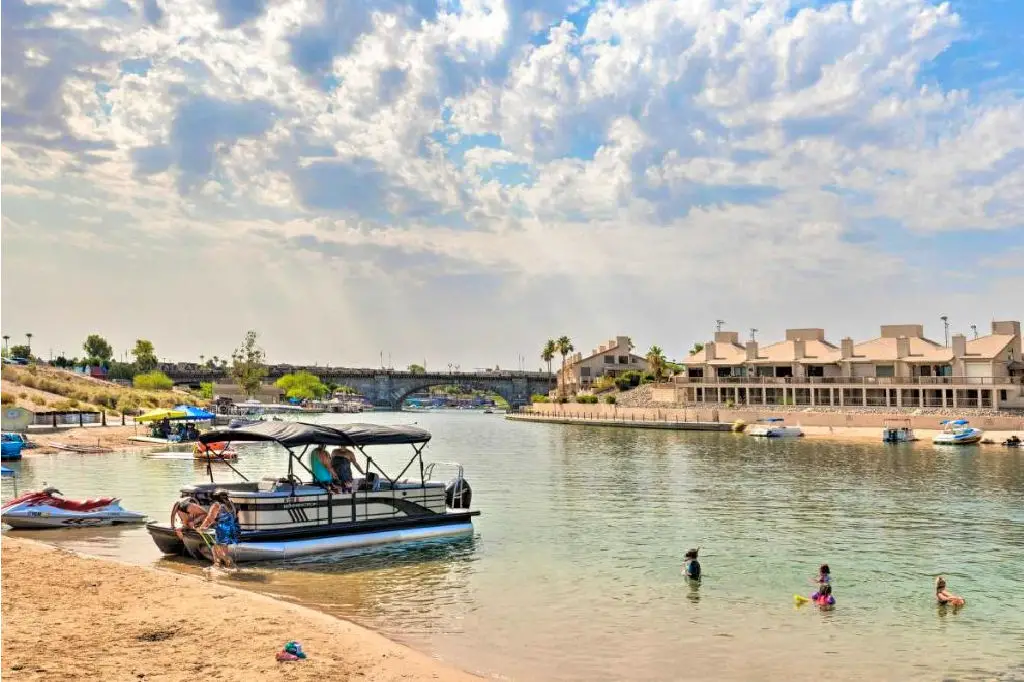 Whether it's enjoying watersports on the lake or exploring the desert by off-road vehicle, a vacation to Lake Havasu City is sure to be adventurous. Breezy palm trees mingle with sandy beaches and red rock mountains, providing visitors with a truly unique vacation experience.
6. Relive the Old West in Tucson
Tucson may be a modern metropolis, however, the allure of the Old West lives on in the city and surrounding area. Located in the Sonoran Desert, where the average winter temperature is 70°F, this region of the U.S. is almost guaranteed to have bright blue skies all year round with 340+ days of sunshine.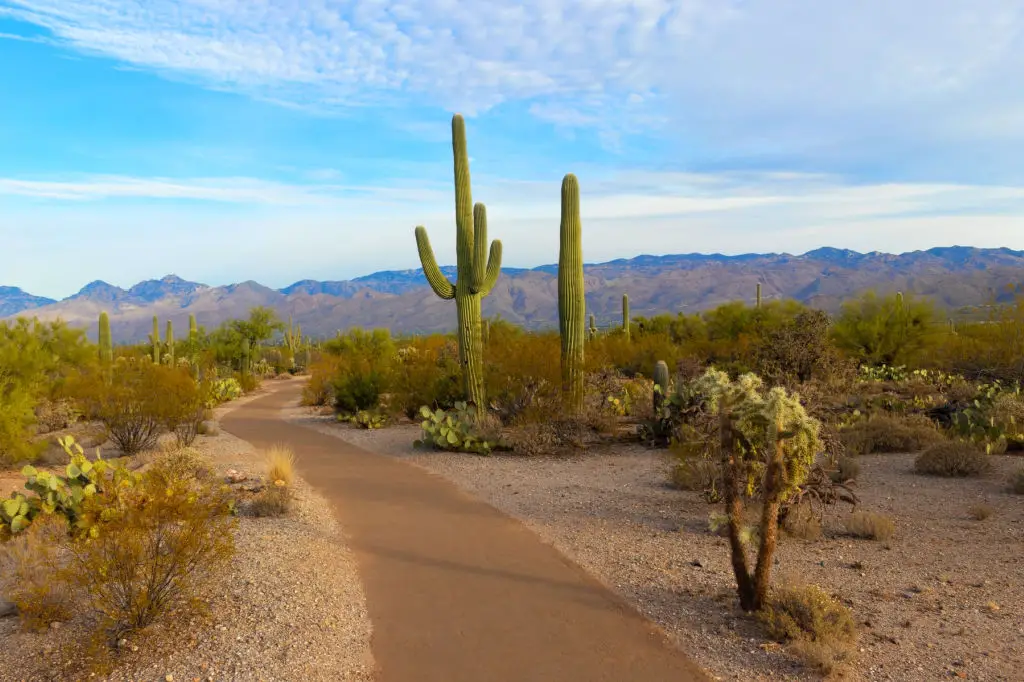 Tip: Tombstone is one of the most haunted towns in the country. Visitors must stay overnight and go on The Bullets and Bordellos Ghost Tour in Tombstone.
Vacationers enjoy exploring the Santa Catalina Mountains and partaking in fabulous outdoor activities such as hiking, golfing, cycling, and horseback riding. Add excursions to the nearby Coronado National Forest to see the Cochise Stronghold, Tombstone to relive the Old West, and Brisbee to tour an old historic mining town.
7. Enjoy Sand and Sunshine Along the Gulf Shores
In short, Gulf Shores is simply a budget-savvy version of a Florida beach vacation, minus the congestion and high prices. Known for its immaculate white-sand beaches, well-maintained biking and hiking trails, bird-watching, and getting into and onto the water—Gulf Shores is a favorite for anyone looking for lovely but cheap vacation spots in the U.S.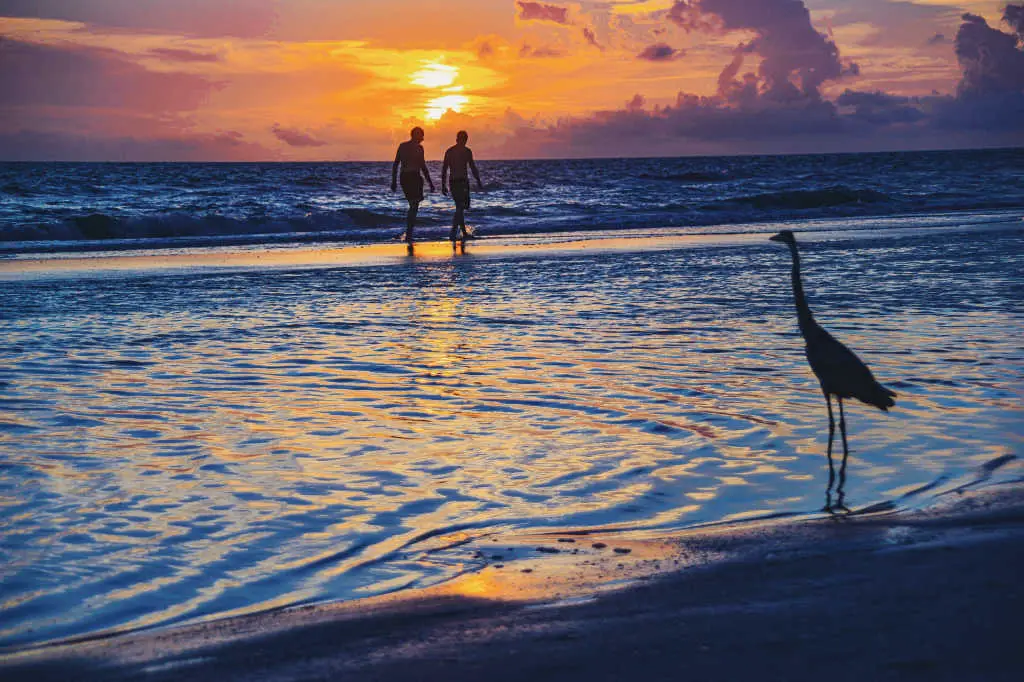 Gulf Shores is the most expensive destination on the list but once there you'll know why. It's beautiful! As a result, lodging is on the expensive side. If possible, use Booking.com to search for an affordable vacation rental to save money.
Tip: One of the easiest and most affordable ways ($21 pp) to get out on the water is by taking Gulf Coast Dolphin Cruise.
Bonus! Cheap Vacation Spots in the US – 7 Easy Ways to Cut Costs
Below are seven travel hacks for saving money while on vacation. These are tips that we live by. However, make sure you sacrifice in the right places. If the trade-off makes you miserable but it saves you money, don't do it.
Tip: Only compromise on comfort to the point that it won't negatively impact your trip.
Here are seven easy ways to save money while enjoying your cheap vacation spot:
1. Travel During the Off-Season
Traveling during the peak season can easily cost twice as much, and you'll have to deal with the bottleneck of people. Simply, book in the shoulder season and enjoy the same great weather with fewer people and at half the price.
2. Stay Five Minutes Outside of the Touristy Area
Many people are surprised by how much they can save by staying across the street or a five-minute walk from the most heavily touristed areas. An accommodation booked outside of the lively area will allow you to save a bit of money, get some exercise, and experience new neighborhoods.
Tip: Once you've searched for your ideal vacation spot, use Booking.com's map feature to find accommodation just outside the touristy area, within walking distance.
3. Find a Cheap Vacation Spot Off the Beaten Path
It's simply a supply and demand issue. Less popular places will usually have lower prices. For example, you might have a great vacation in the panhandle of Florida, however, Gulf Shores, Alabama will provide a similar or better experience.
4. Contact Your Host and Ask For a Deal
Always ask for a discount when booking a vacation rental. We're constantly surprised by how much hosts will discount their price simply by asking.
5. Save Money Ahead of Time
There's probably no better feeling in the world than going on a vacation and knowing that it's paid off. Save money ahead of time to cover your planned and unexpected expenses.
6. Vacation Rentals Will Allow You to Cook Meals From Home
Eating out can quickly eat away at your budget. Many times, even though a vacation rental may cost more upfront when food is included, it may end up saving you money. Carefully, crunch the numbers ahead of time to see if a vacation rental makes sense.
7. Book in Advance
Many hotels, such as Wyndham will give 15-20 percent discounts for booking seven days in advance.
From our experience, the seven cheap vacation spots in the U.S. listed above are the bomb. We always say, there's a way to travel to any destination on a budget. Odds are, you deserve a nice vacation. Select one of the destinations and have the vacation of a lifetime.