Activity holidays at the Gartmore House will change the way you think of taking a vacation and offers the best Scotland holidays. What's the first thing most of us want to do after experiencing something completely amazing and memorable?
We want to share it, right? Harry and I are coming off a fantastic holiday where we stayed at the Gartmore House on the Gartmore Estate and spent a week exploring the Scottish Hills.
Best Scotland Holiday | Have You Ever Taken a Scottish Activity Holiday?
The Gartmore House is an 18th-century historic country manor set in Loch Lomond and Trossachs National Park. It's about an hour away from Glasgow and a 40-minute drive from the Stirling train station. The Gartmore House specializes in Activity Holidays.
The idea of an Activity Holiday is a great concept. Folks can get away to detox and recharge the batteries by enjoying their favorite hobbies such as yoga, crafting, painting, or walking. With busy schedules and endless to-do lists, it's hard to make time for soul-soothing or creative endeavors.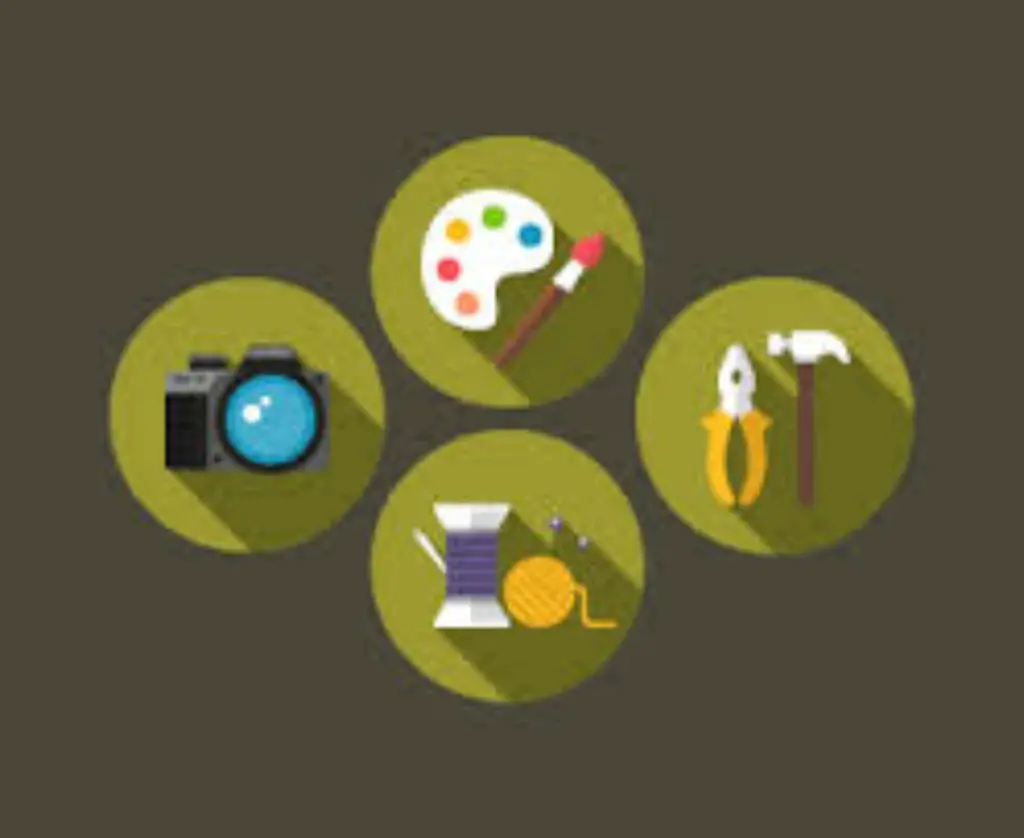 Hosted by Passionate Specialists
The activities are hosted by passionate specialists who will guide and educate participants throughout each activity. This is also a great opportunity to meet new friends with similar interests.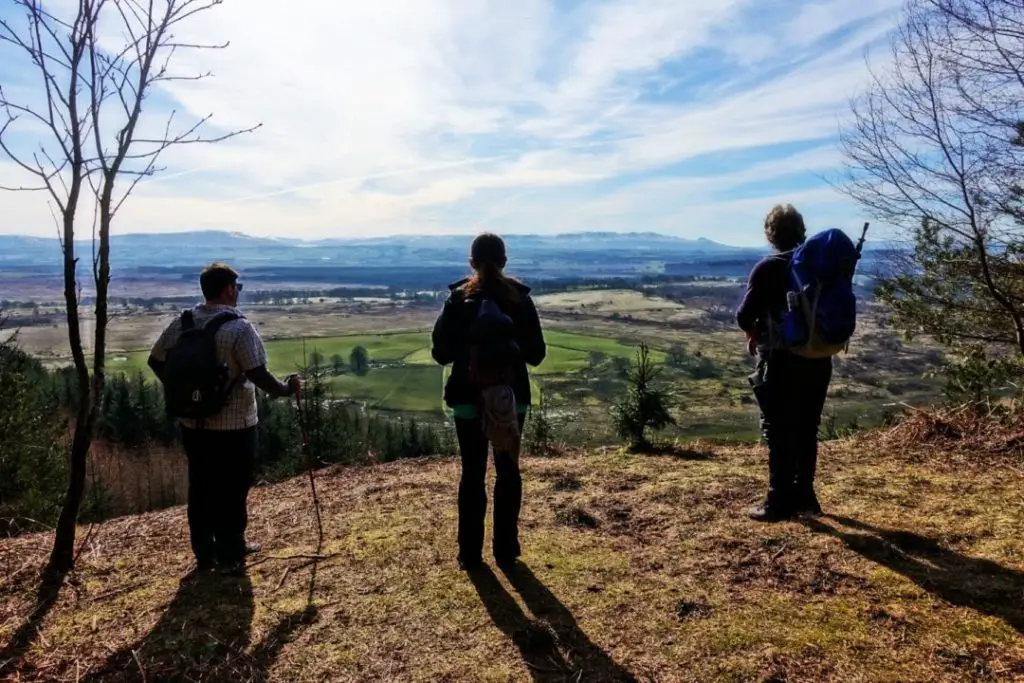 Since hiking is our thing, we came to spend our days trekking through some of the most gorgeous scenery that Europe has to offer. For four days we experienced four very different days of weather, terrain, and trails.
Our first day we climbed over 2,000 feet through snow and ice to Stuc Odhar from Lendrick to Brig o'Turk. From the summit, we were able to enjoy 360-degree views of the surrounding mountains and hills.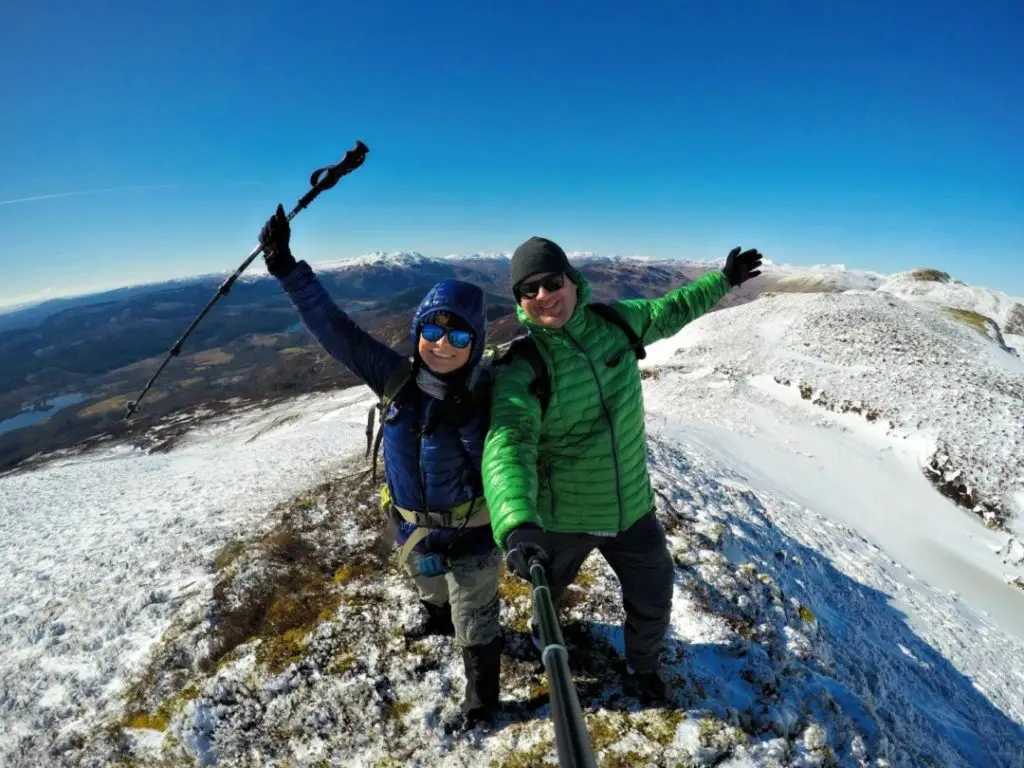 There's no better feeling than reaching the top of a peak! Our guide, Gavin made it much easier for us to accomplish this challenging hike.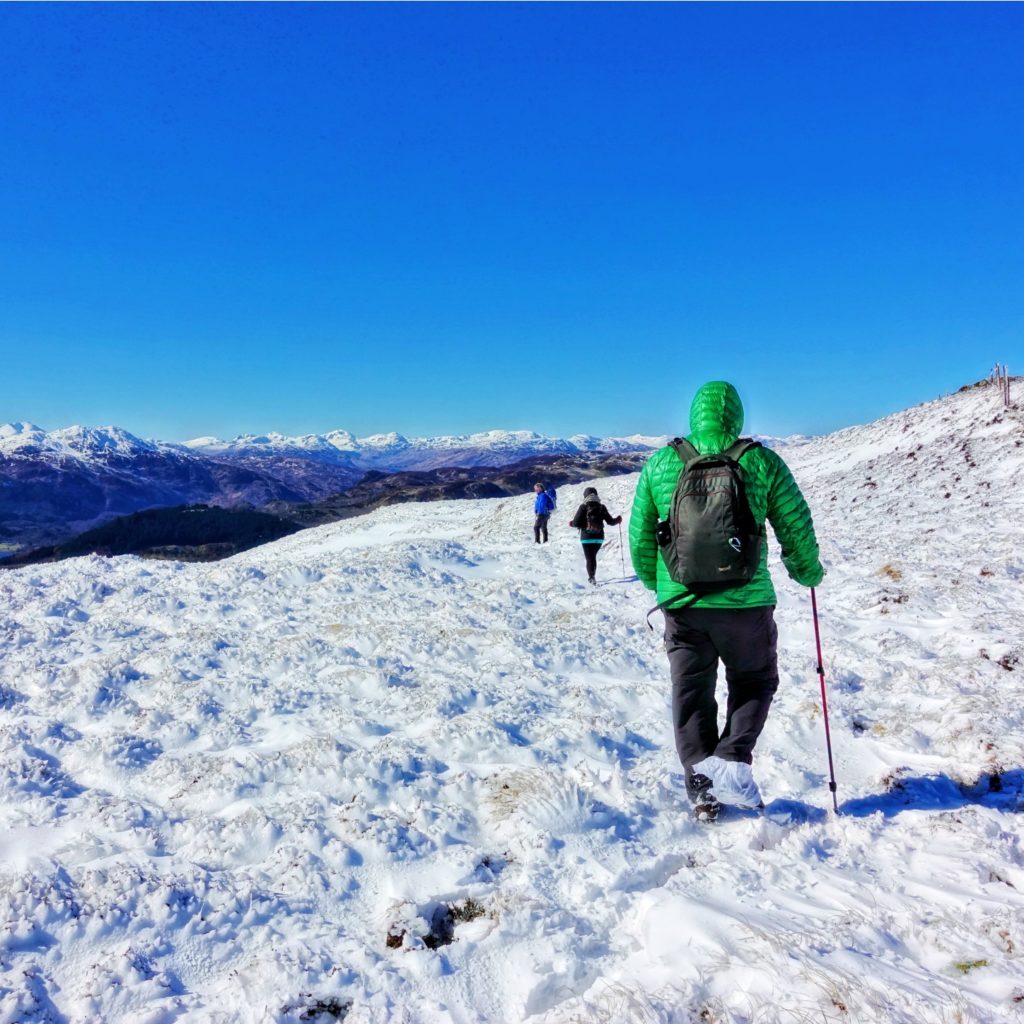 Our second day we trekked through the Menteith Hills with the most breathtaking 360-degree views of Ben Lomond.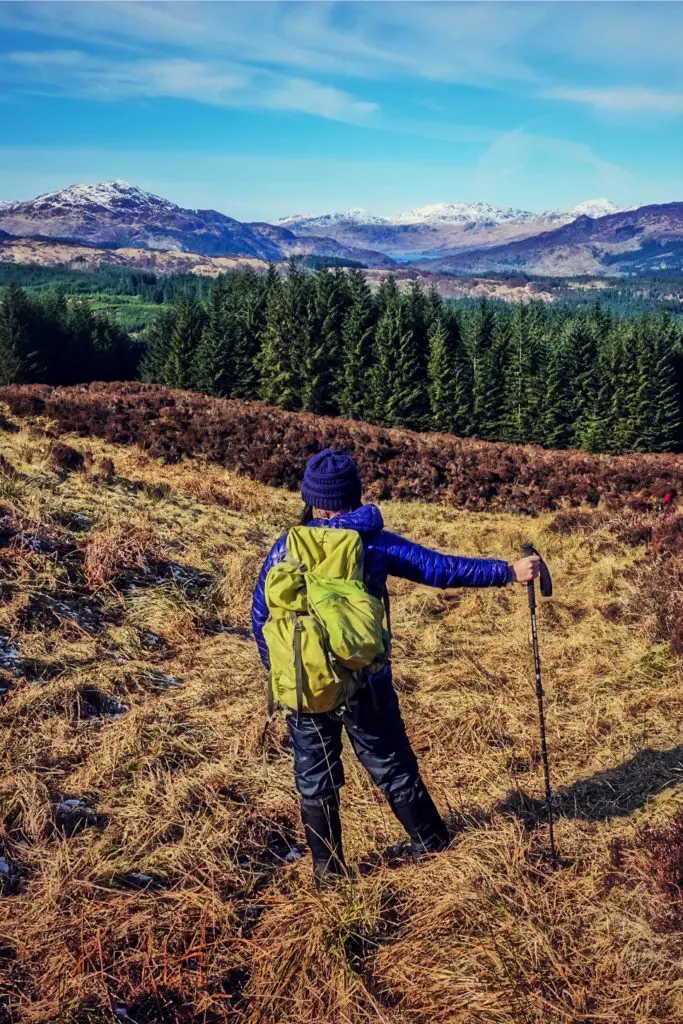 Freedom to Roam Act
Scotland has a "Freedom to Roam" Act in which the majority of land, lochs, and rivers (both public and private) are accessible to all who travel through it responsibly. With its vast landscape freely open, Scotland offers the adventurer the ultimate sense of freedom and exploration.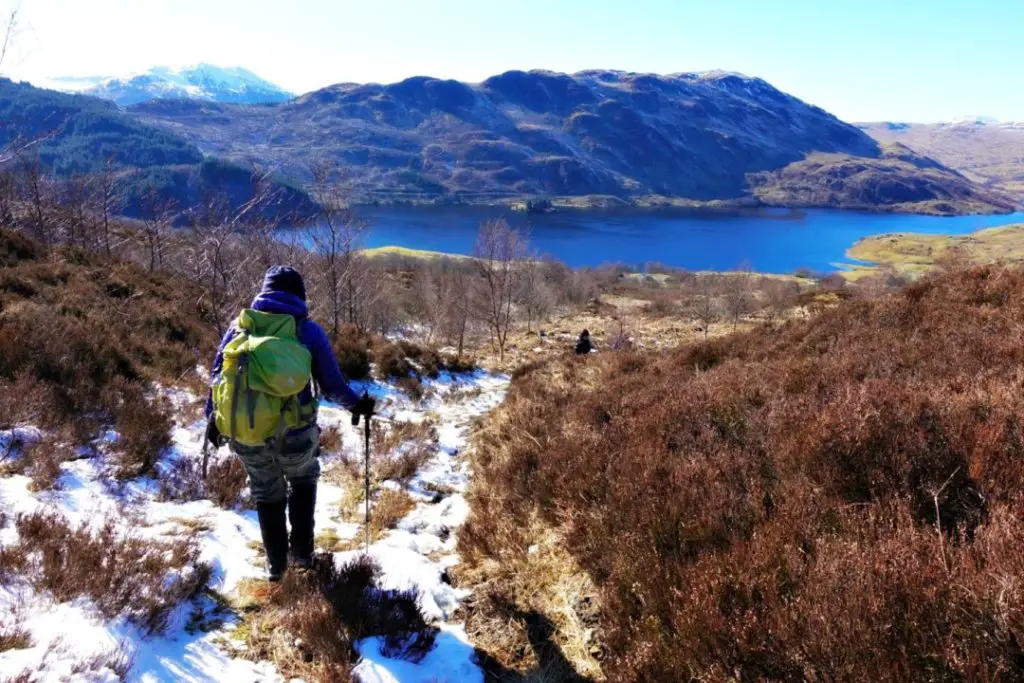 Our third day we hiked up to the wild and windy summit of Kingseat Hill and beside Campbell Castle in Dollar, Scotland.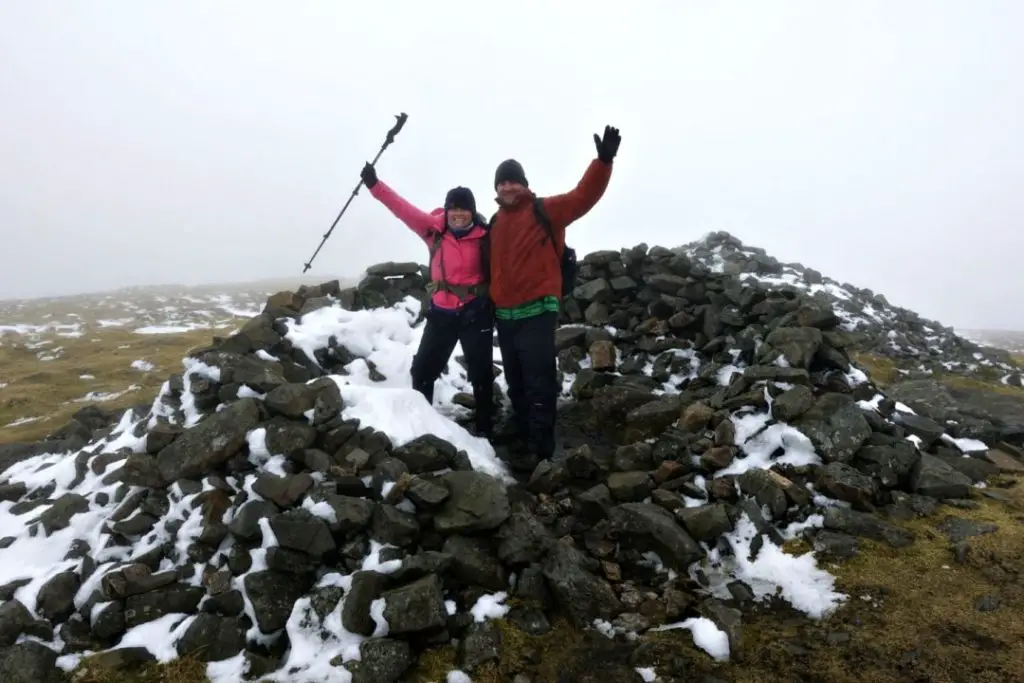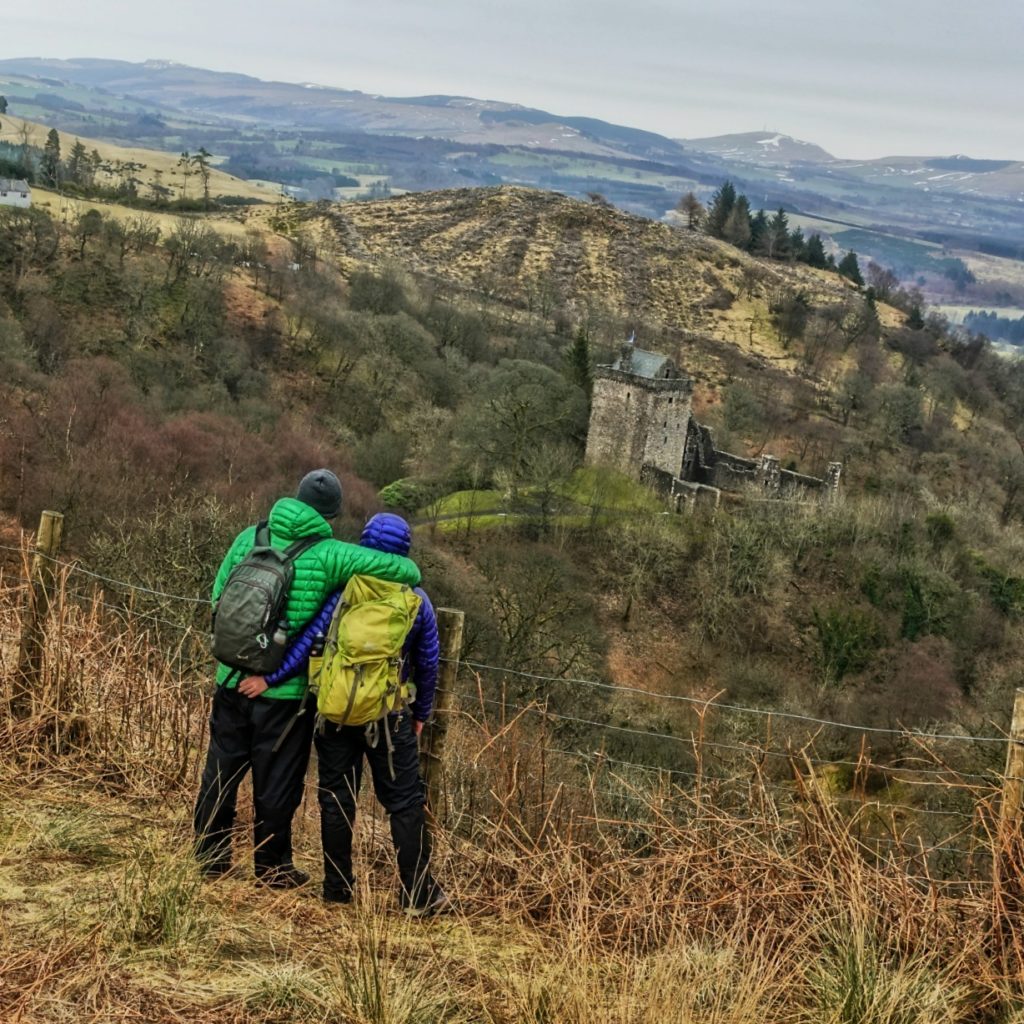 On day four, we strolled around Loch Ard and explored the remains of an unmarked settlement hidden in the forest.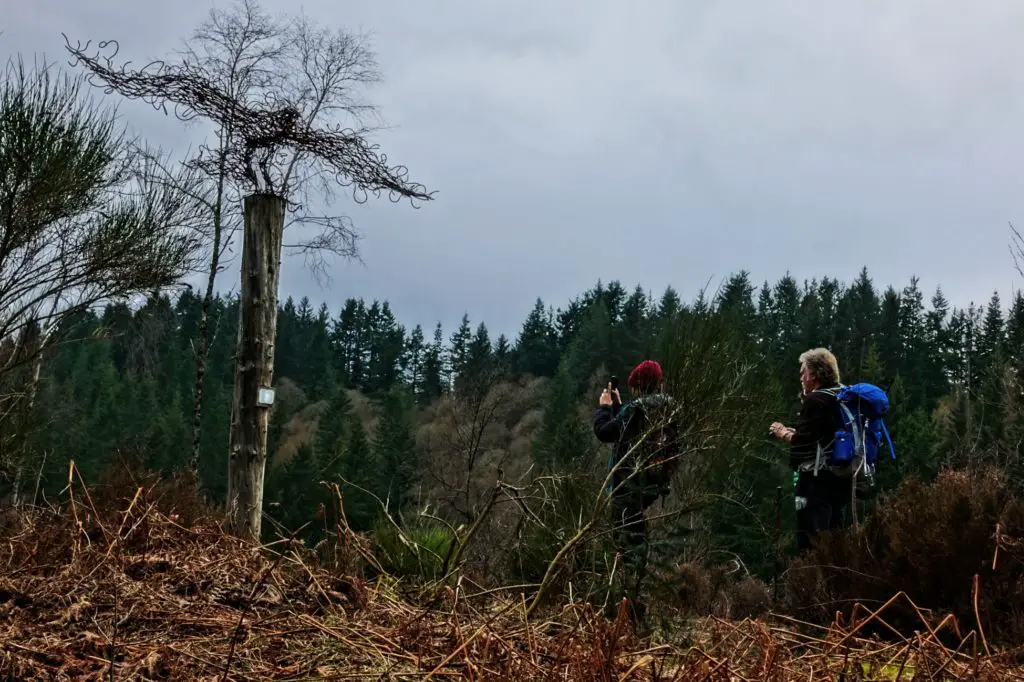 One of the most brilliant aspects of our trip was that there was little planning or stress involved because all we had to do was to simply show up.
Our walking holiday was organized by Gavin Clarke, a local Scottish guide who designed our daily itinerary based on our personal preferences and fitness levels. He even had gear we could borrow such as hiking boots, walking poles, waterproof pants, and gaiters.
Why Take A Walking Holiday?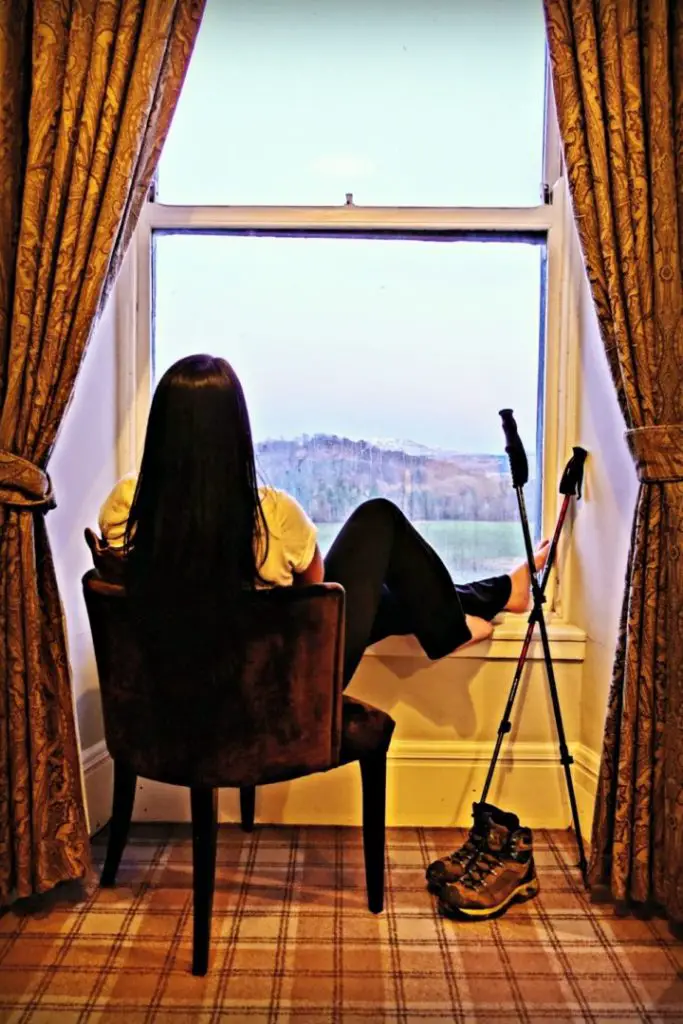 Hiking is the ultimate decompressor and stress reliever. Studies show that spending time in nature is a natural mood enhancer and helps fight off common mental health issues like depression. After our week surrounded by inspiring scenery, we felt physically and mentally rejuvenated and pleasantly disconnected.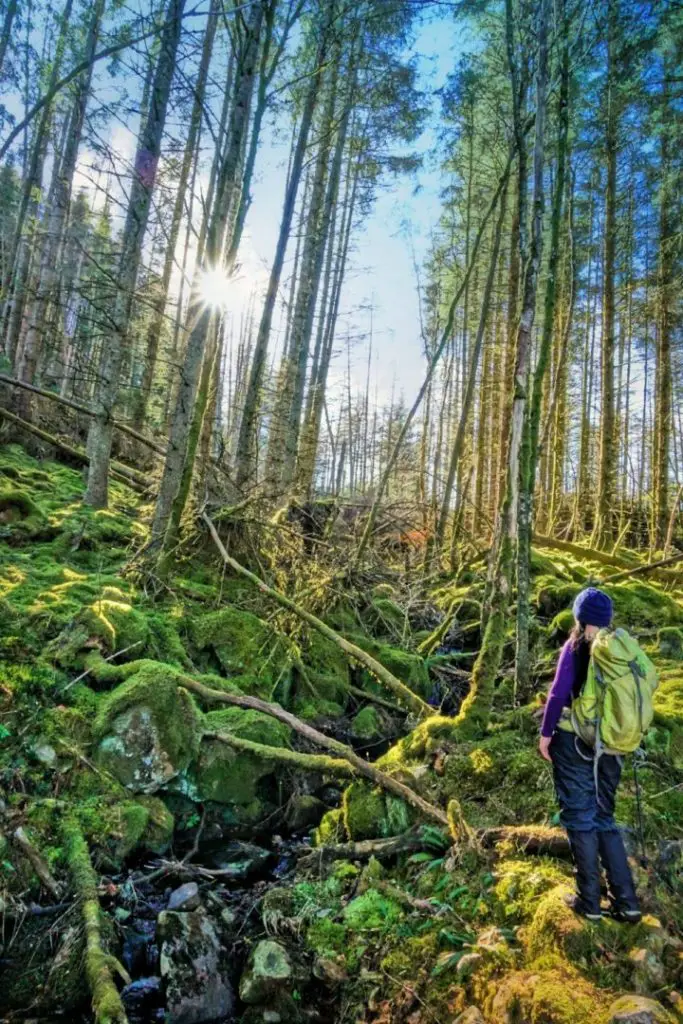 Being outdoors allowed us to get a healthy digital detox. Cell phones have become an ugly extension of our bodies. Look around and see how people struggle to be mindfully present due to an addictive need to be constantly stimulated or mentally detached through their cell phones.
Unplug in the Scottish Hills
The Scottish Hills are a great place to help you unplug. The Wi-Fi here is still pleasantly weak, and often absent, gifting us a much-needed mental break from the technology that connects us to everyday stressors.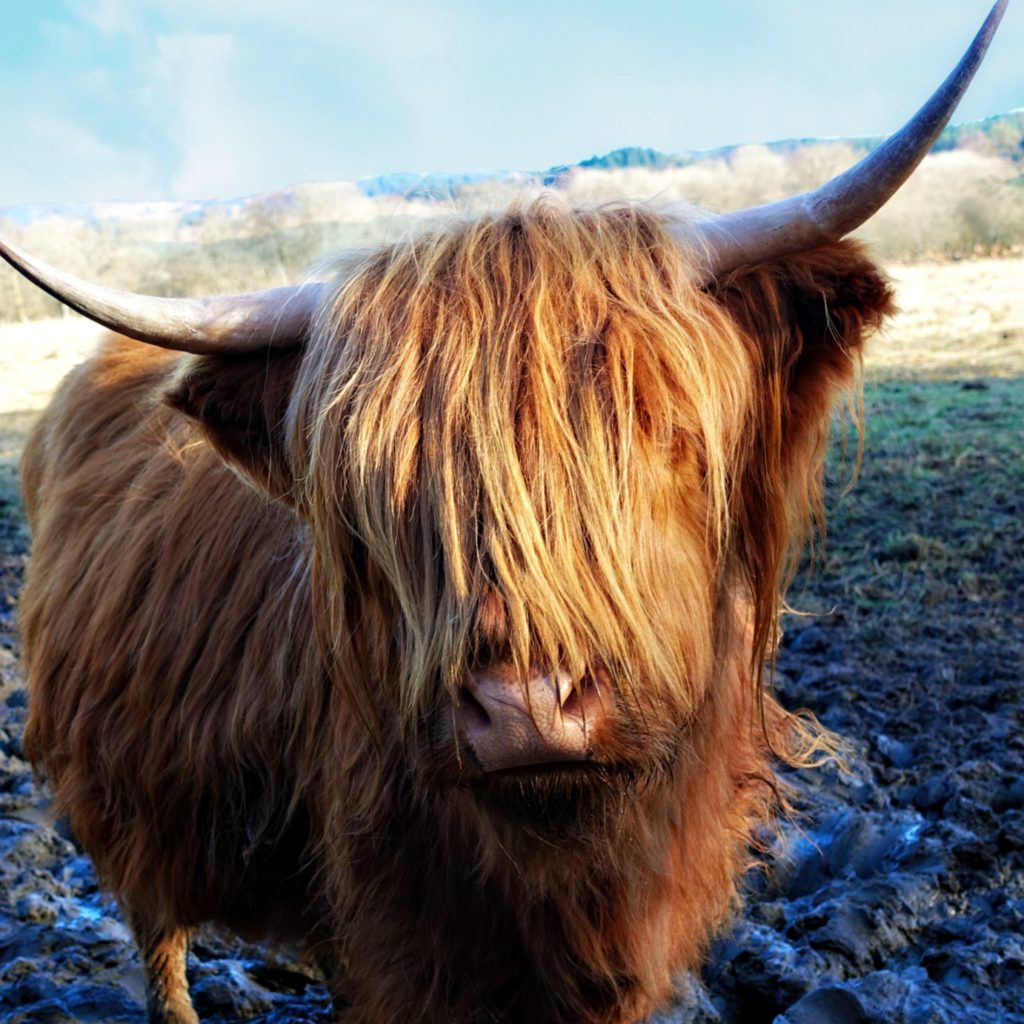 Getaway, unplug and do more things that make you forget about checking your phone or watching TV.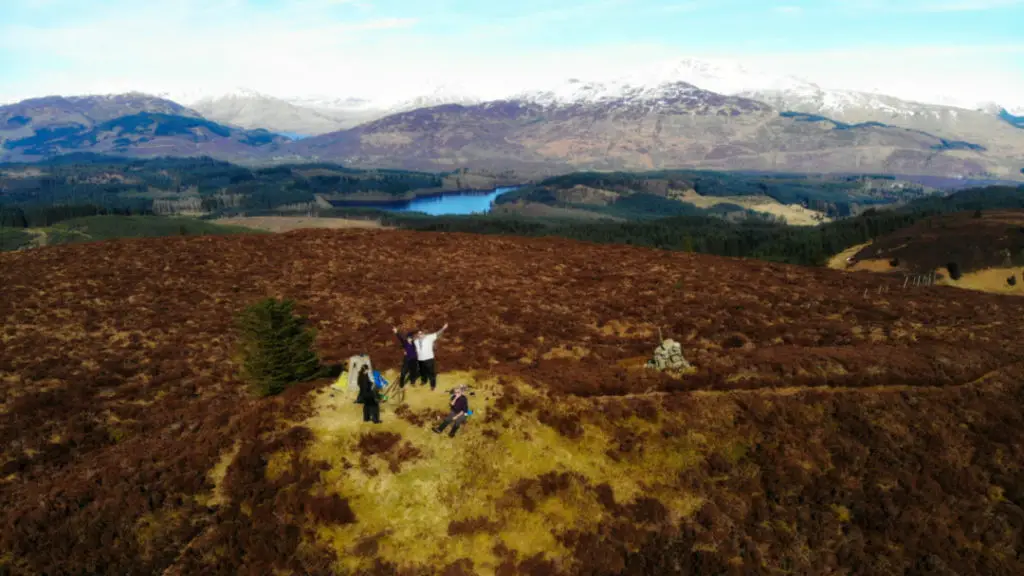 We spent a week at the Gartmore House on the Gartmore Estate and participated in their Walking Holiday. Easily, one of the best Scotland holidays. Doesn't the idea of getting away to do more of what you love to sound like a brilliant getaway? Visit GartmoreEstate.com to learn more.
Have you taken a trip that forces you to disconnect? If so, share in the comments section below.