There's little doubt that the freest states suffer from the least amount of mass formation psychosis. For this reason, in 2023, many Americans are flocking to these enclaves of freedom to vacation or relocate entirely.
We're living in troubled and confusing times. Hordes of people are looking for normalcy and hope in any which way that they can find it, even in short bursts.
Mass Formation Psychosis
While many people are 'awake,' there's still a significant percentage of the population that's been left hypnotized. This comatose group of individuals is going through life unable to recognize the deception, propaganda, and lies that are being forced upon themdailys―they're living in a state of mass formation psychosis.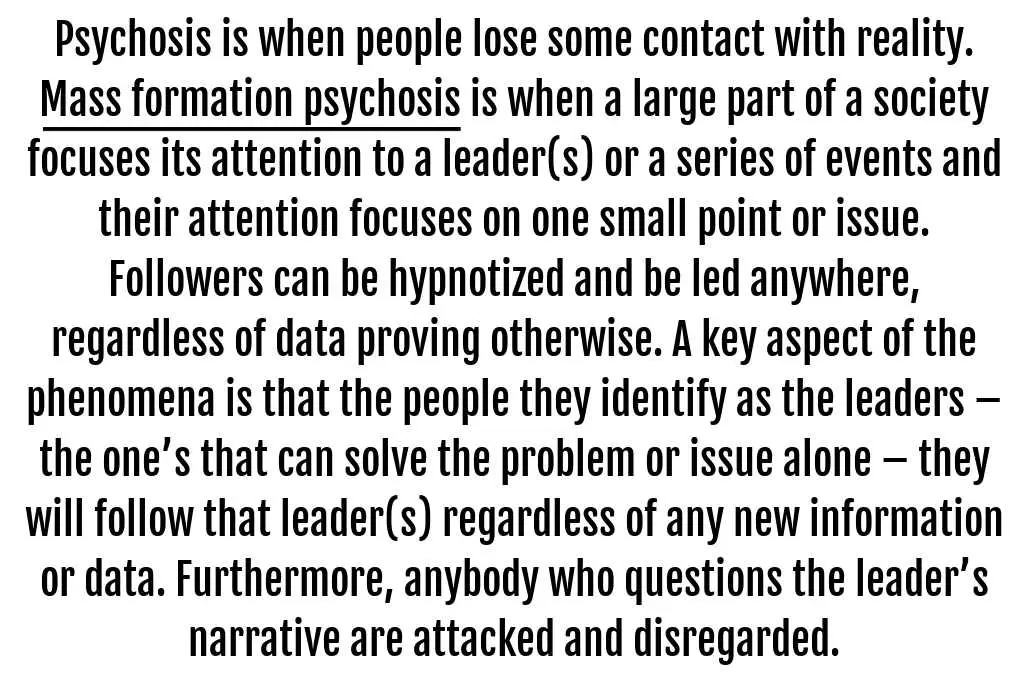 In fact, it seems that this entranced faction of society not only doesn't recognize the propaganda efforts but doubles down on following their illogical and hypocritical "thought leaders" without question. Here is a list of topics many of the hypnotized consider fact:
COVID came from bat soup.
We only need 15 days to slow the spread.
We're all in this together.
Masks, PCR tests, social distancing, and lockdowns work.
N95 masks block COVID particles (9-12 nm) even though their filtering capabilities allow particles from 30-100 nm.
COVID is contagious when you're asymptomatic.
Ivermectin is a "horse drug."
The airborne virus spreads when sitting next to a stranger on a plane only when you're not eating or drinking.
The airborne virus spreads only from the entrance of the restaurant to the table.
The vaccines are safe and effective.
You're not going to get COVID if you take the vaccine.
"I'm not going to shut down the country. I'm going to shut down the virus." —Joe Biden
This is a pandemic of the unvaccinated.
Vaccinated immunity is stronger than natural immunity.
The majority of people in the freest states aren't falling for this propaganda.
Every one of the above statements has been proven incorrect and/or disinformation. However, it doesn't matter how many lies the mainstream media tells or how many times the narrative changes―its hypnotized followers have lost the ability to use reason or consider alternative points of view to break free from the group narrative.
Trump Vaccine
Also, it's worth mentioning that there's a significant correlation between the people who despise Donald Trump and the people who mindlessly follow the mainstream COVID narrative.
Must Read: Strategic Relocation, North American Guide to Safe Places
It seems that the powers-that-be were somehow able to channel the anger of these people from Trump Derangement Syndrome (TDS) to COVID―essentially, pulling the ultimate switcheroo. Ironically, the Trump Haters are the same people pushing the experimental "Trump Vaccine" as if it was created by God himself.
Nonsensical Mandates
If anyone questions the nonsensical mandates or statements listed above, their dissenting opinion is immediately criticized and eventually silenced, Nazi-style, by the hypnotized, brainwashed, and indoctrinated.
For example, telling a joke about Hitler was considered treachery. Today, anyone who questions Fauci is actively attacked. Furthermore, doctors are being fired and banned from practicing medicine if their treatment plan for COVID patients conflicts with the mainstream media, bureaucrats, academia, or even Hollywood's perspective.
Five states have started offering unemployment benefits to workers who refuse to comply with vaccine mandates. Currently, they include Arkansas, Florida, Iowa, Kansas, and Tennessee. Similar statutes are being considered in Missouri, Wisconsin, and Wyoming. Any state which provides this option is most likely one of the freest states in the nation.
Just yesterday, the Illinois Holocaust Museum announced that they'll be requiring "vaccine" passports ("Papers, please.") for all visitors over the age of four. Is that not the definition of irony?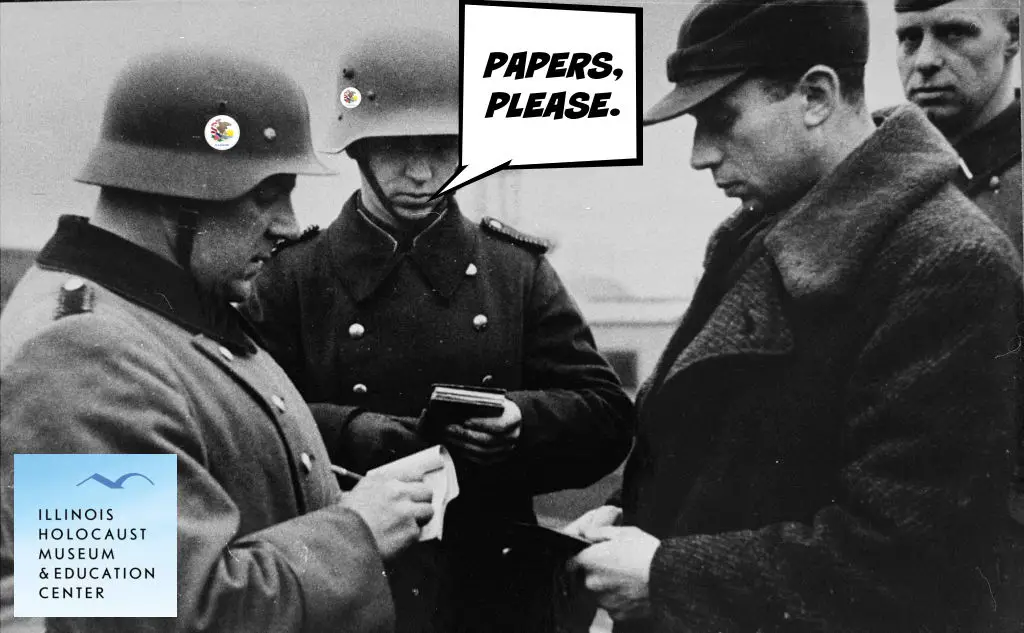 Only the most hypnotized cannot see the hypocrisy taking place right in front of their eyes, let alone the unethical, immoral, and satanic aspects of these policies. In fact, they're most likely upset that the four and under group is not being asked to also present their papers.
10 Freest States to Escape From Mass Formation Psychosis
It's easy to see why people are fleeing to the 10 freest states in the nation to escape from the mass formation psychosis. After all, Americans love freedom, an inalienable right given by God.
During the Clinton, Bush, and Obama years the federal government was purposely designed to grow exponentially, ballooning to what it was prior to Trump's administration. While Trump was in office, one of his main goals was to return that power back to the states, as stated in the Articles of Confederation and Constitution.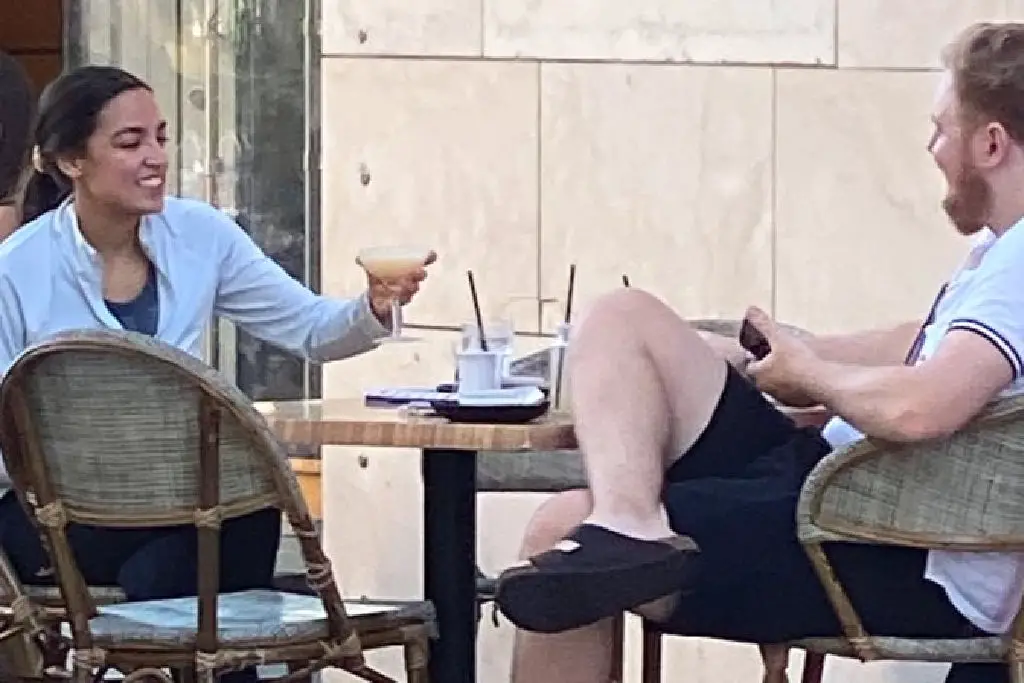 Even the most extreme alt-left thought leaders like Alexandria Ocasio-Cortez (AOC) are fleeing to Florida to vacation and live. So, while they're destroying the cities and states they're supposed to be representing, they're
finding freedom in Florida
. Meanwhile, their loyal followers never question the hypocrisy.
Tyrannical Measures Taken From the Local Level Up
Basically, Americans are fleeing blue states because of corruption and tyranny. Whether it's found in schools with critical race theory, unconstitutional vaccine mandates, or crooked state and local governments funded by the likes of George Soros and others, smart Americans are done living under the modern liberal's ethos, a totalitarian government.
In the US, seven states choose to never lockdown. They are North Dakota, South Dakota, Nebraska, Iowa, Utah, Arkansas, and Wyoming.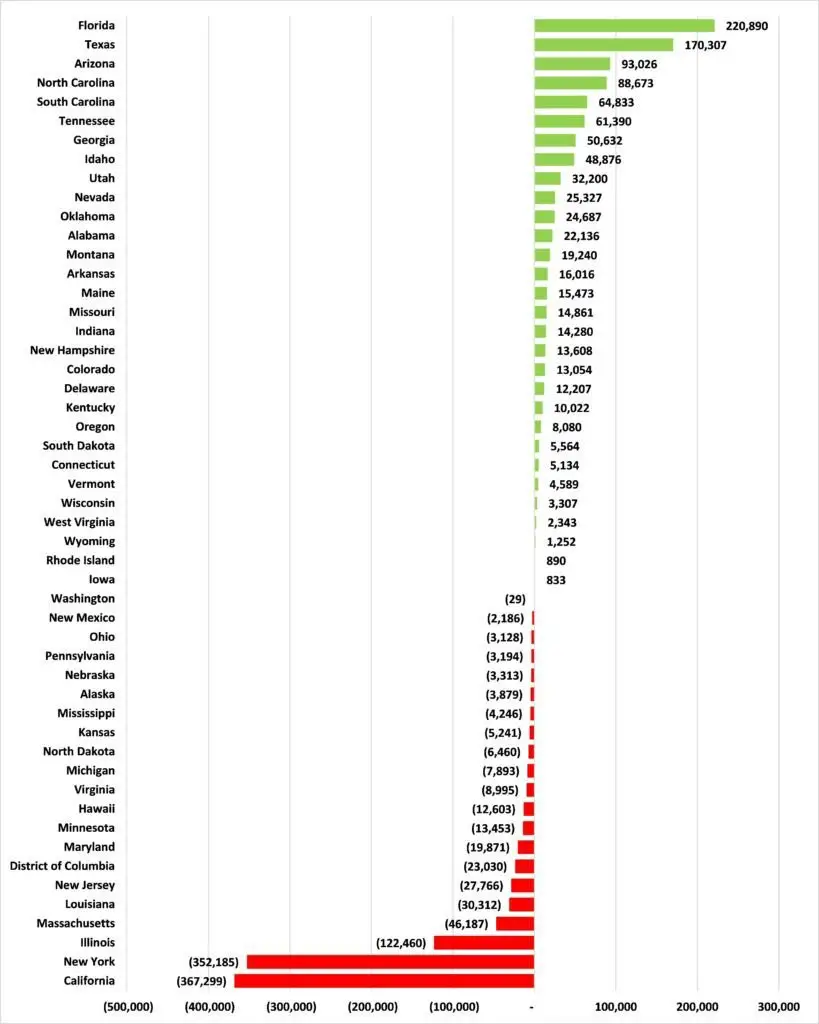 Our goal for 2023, is to flee from our home state of Illinois. We will road trip to the ten states below and pick one to lay low. Below are the 10 freest states to escape from mass formation psychosis and other modern liberal policies, in no particular order.
1. Florida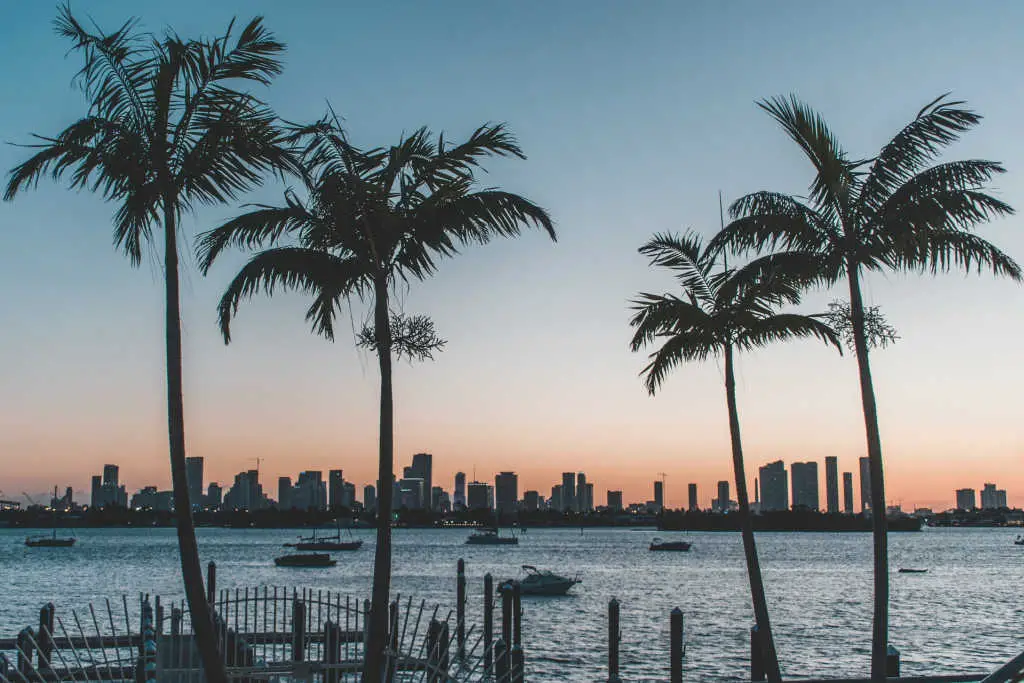 With Gov. Ron Desantis at the helm, one of the most vocal critics of the deep state and big government/tech/pharma, there may be no freer place in the world to currently reside. As an avid freedom fighter, Desantis seems to be everything possible to make Florida one of the freest states. In fact, he recently proposed the "Freedom First Budget" for the 2023-2024 fiscal year. Of course, the warm weather, sandy beaches, and motorhome-friendly environment make it a great option for anyone looking to escape cold winters.
Avg. Home Price: $297,390
Avg. Property Tax Amount: $2,674
State & Avg. Local Sales Tax Rates: 7.08%
Unemployment Rate: 4.5%
Percent Un-"vaccinated": 42%
Constitutional Carry: No
2. Texas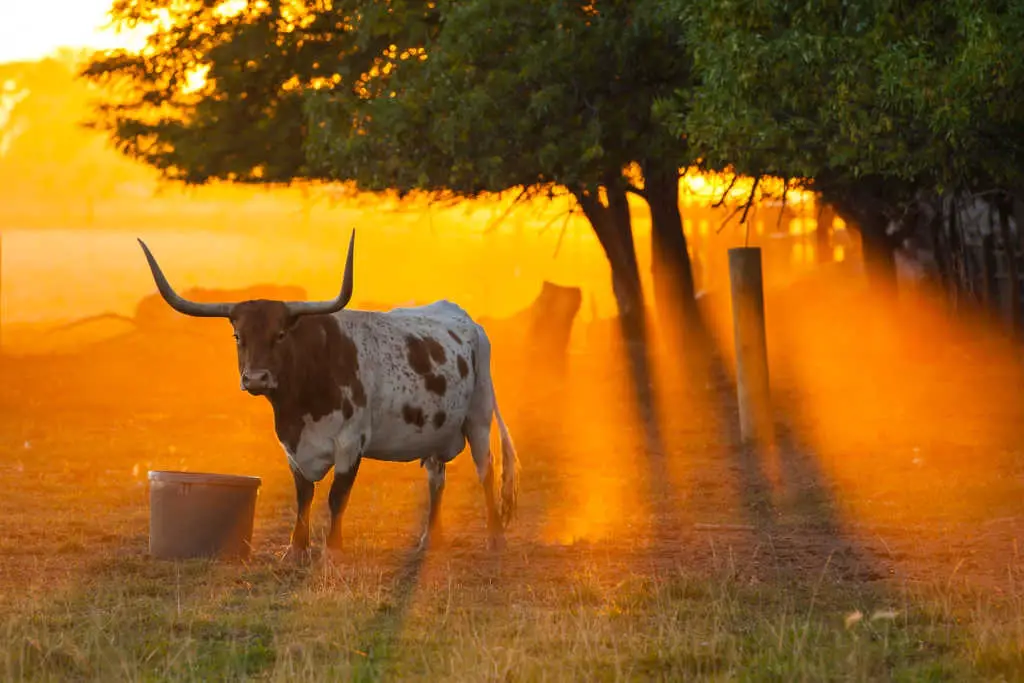 In June 2021, Gov. Abbott signed the "Freedom to Worship Act" which prohibits any public official or government agency from closing places of worship. Also, in September 2021, Abbott signed House Bill 20 which protects Texans from wrongful censorship on social media platforms. When you combine these recently passed laws with the fact that Abbott just announced that the state would continue the construction of the border wall, it's easy to see that the Lone Star State is focused on protecting the future of its residents, and is one of the freest states in the nation.
Avg. Home Price: $247,210
Avg. Property Tax Amount: $4,563
State & Avg. Local Sales Tax Rates: 8.19%
Unemployment Rate: 5.2%
Percent Un-"vaccinated": 47%
Constitutional Carry: Yes
3. Montana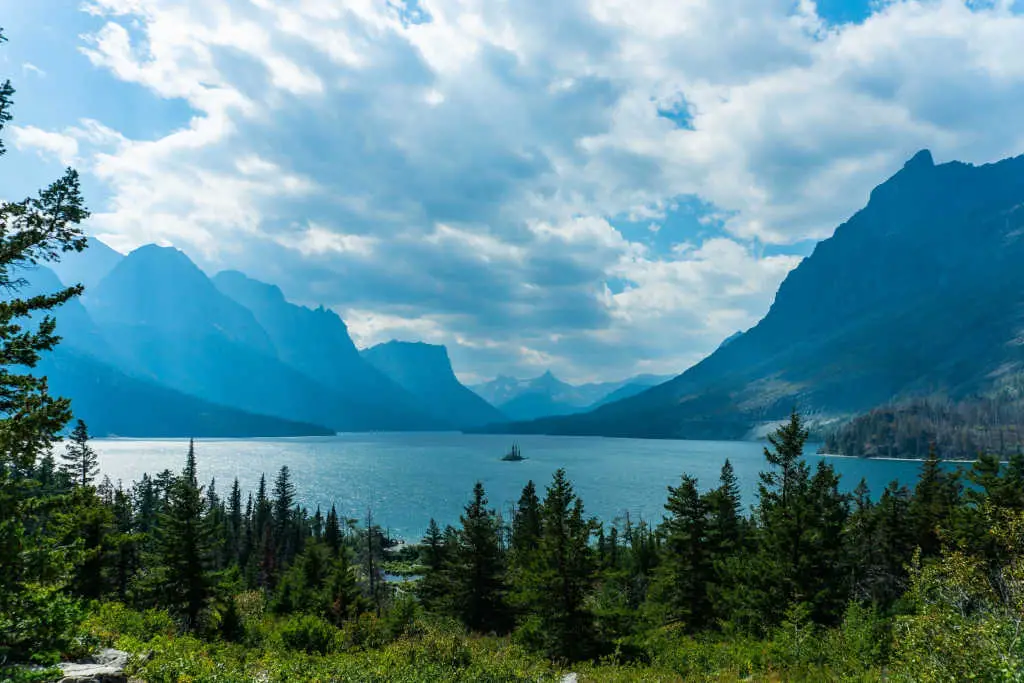 Gov. Greg Gianforte recently declared, "Montana is a sanctuary for freedom and the free market." Moreover, it's no secret that Gianforte is not a fan of mask mandates or discrimination which is why he also scratched the tyrannical idea of vaccine passports.
Finally, he's outlawed same-day voter registration and requires a photo IDtoo vote. In short, he's going to make it extremely difficult for cheating to occur in future elections. However, he is referring to the "vaccination" as safe and effective and has invested about $800k in Pfizer which is a red flag for incompetence, stupidity, greed, and/or corruption.
Avg. Home Price: $359,678
Avg. Property Tax Amount: $3,104
State & Avg. Local Sales Tax Rates: 0.00%
Unemployment Rate: 2.8%
Percent Un-"vaccinated": 50%
Constitutional Carry: Yes
4. Wyoming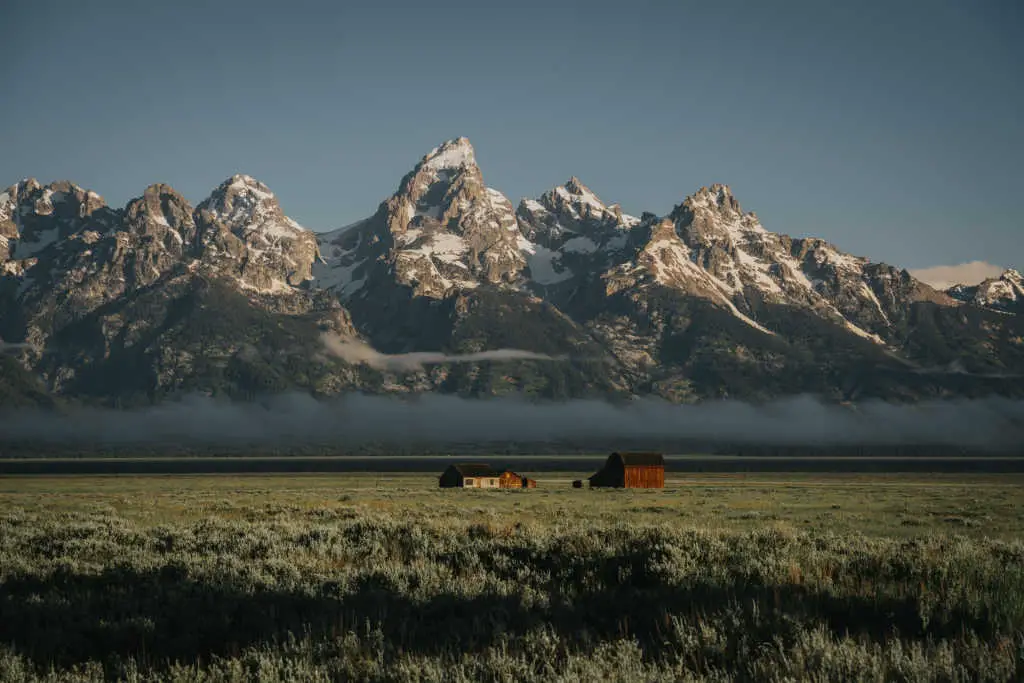 In November, the Wyoming Legislature passed a law that's designed to challenge federal vaccine mandates. Wyoming, one of the freest states, along with Alabama, Alaska, Arizona, Arkansas, Florida, Georgia, Idaho, Indiana, Iowa, Missouri, Montana, North Dakota, Ohio, Oklahoma, South Carolina, South Dakota, Tennessee, Texas, and Utah has banned the proof-of-vaccination requirement—and, all the states have Republican governors.
Avg. Home Price: $273,992
Avg. Property Tax Amount: $1,670
State & Avg. Local Sales Tax Rates: 5.33%
Unemployment Rate: 3.7%
Percent Un-"vaccinated": 57%
Constitutional Carry: Yes
Update: Liz Cheney is gone too!
5. South Dakota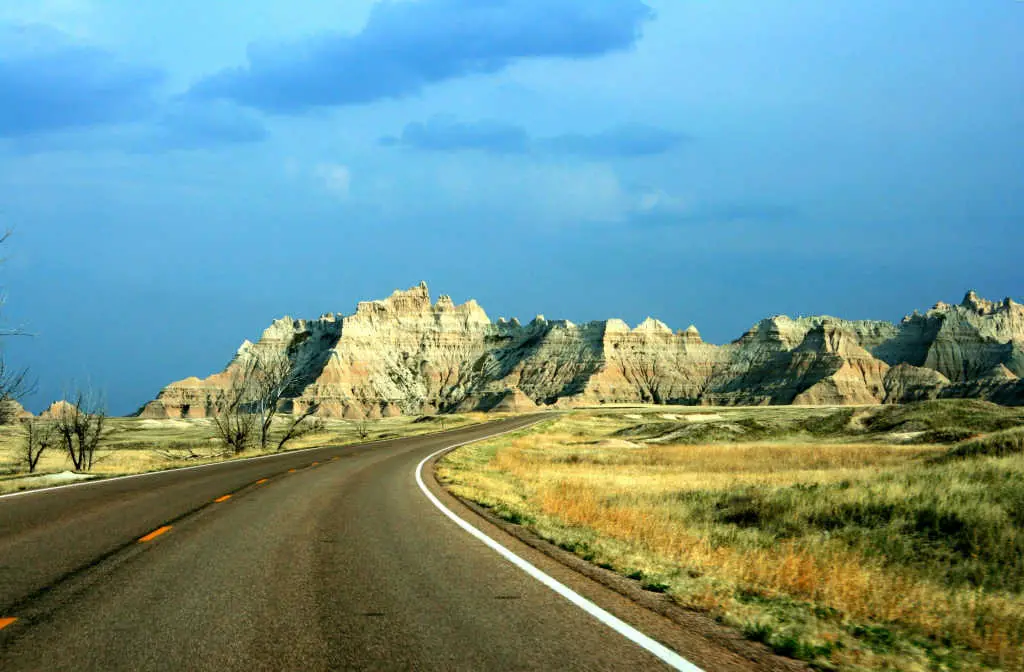 In December 2021, Gov. Kristi Noem drafted a bill that would potentially block the teaching of critical race theory (CRT) in South Dakota schools, public universities, and technical colleges. Noem correctly stated that CRT promotes and "teaches a false and divisive message." While Noem is completely against federal overreach, her limited government approach can be frustrating at times when not used in commonsense situations. For example, she vetoed a bill that would prohibit transgender women from competing in high school sports.
Avg. Home Price: $242,923
Avg. Property Tax Amount: $3,111
State & Avg. Local Sales Tax Rates: 6.40%
Unemployment Rate: 2.7%
Percent Un-"vaccinated": 47%
Constitutional Carry: Yes
6. Arizona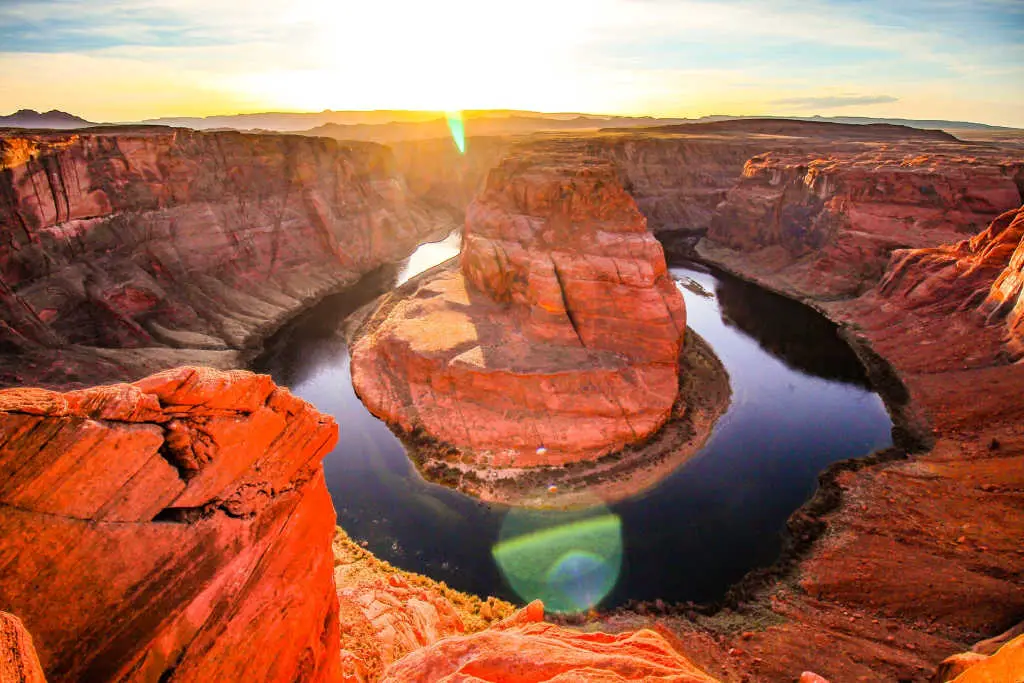 In December 2021, Arizona legislators introduced HB 2029 which would prohibit companies from firing employees who reject the COVID "vaccination." The goal of the bill would prevent employers from discriminating against their employees based on their "vaccination" status.
Also, the bill forbids the state from working with businesses that mandate employees to be "vaccinated" or to maintain a "vaccine" passport. Furthermore, Gov. Doug Ducey has basically asserted that he doesn't believe that it's the government's job to mandate vaccine or mask mandates.
Avg. Home Price: $355,540
Avg. Property Tax Amount: $2,393
State & Avg. Local Sales Tax Rates: 8.40%
Unemployment Rate: 4.7%
Percent Un-"vaccinated": 47%
Constitutional Carry: Yes
7. South Carolina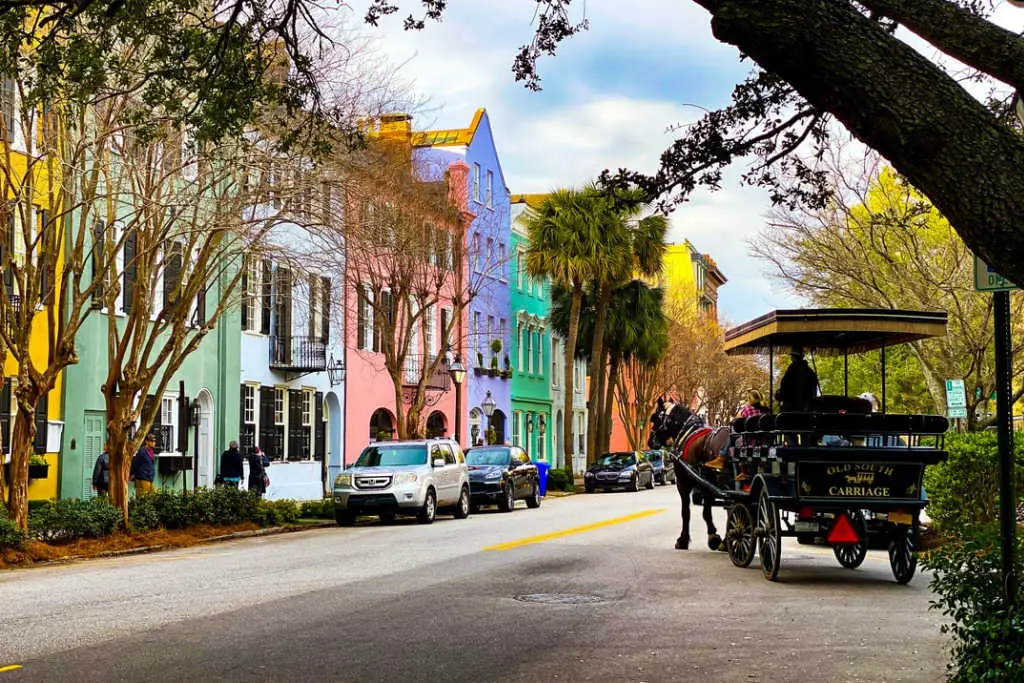 South Carolina's attorney general recently described Biden's "vaccine" mandates as "garbage," and we have to agree with him. In regards to education, Gov. McMaster has asked Molly Spearman, the Department of Education Superintendent of Education to investigate how the book, "Gender Queer: A Memoir," ended up on school library shelves. Also, Gov. McMaster requested to have the "obscene and pornographic" removed from the state's libraries, along with other similar disturbing content. Perhaps these students should be reading something more like Johnny the Walru.?
Avg. Home Price: $225,406
Avg. Property Tax Amount: $1,364
State & Avg. Local Sales Tax Rates: 7.46%
Unemployment Rate: 3.7%
Percent Un-"vaccinated": 50%
Constitutional Carry: No
8. Alabama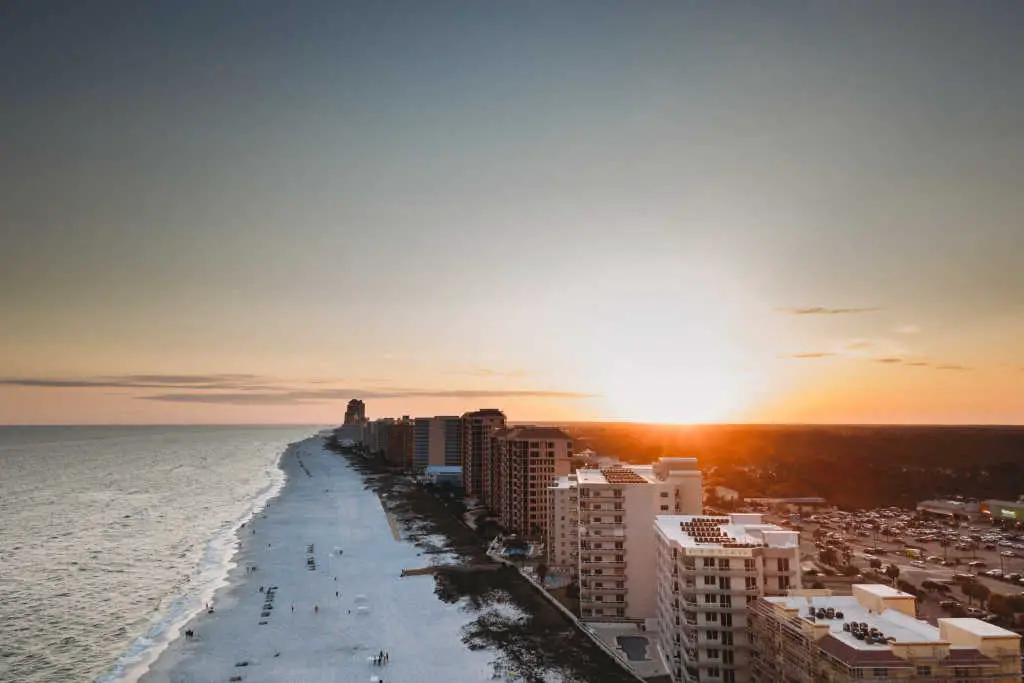 According to Gov. Kay Ivey, "I'll call the Biden vaccine mandate nonsense what it is: and that is an un-American, outrageous overreach." The Alabama governor claims to be standing strong in the fight against vaccine mandates but has publicly stated that you can be pro-vaccine while being anti-mandate. 
Ivey has reiterated that as long as she is governor, the state of Alabama will not force anyone to take a COVID "vaccine." Additionally, she has already signed into law a bill prohibiting employers from firing employees who claim a medical or religious exemption. 
During our time on Alabama's Gulf Coast, masked faces were few and far between. In fact, the only people wearing masks were employees of major corporate chains, such as Publix and Burger King. Alabama's other positive attributes include its Gulf Shore coastline, its proximity to Florida, andits  housing costs are exceptionally low. Additionally, Alabama is ranked as the most pro-life state in the US and statistically, it is considered one of the most conservative states.
Avg. Home Price: $170,184
Avg. Property Tax Amount: $732
State & Avg. Local Sales Tax Rates: 9.22%
Unemployment Rate: 3.1%
Percent Un-"vaccinated": 55%
Constitutional Carry: No
9. Idaho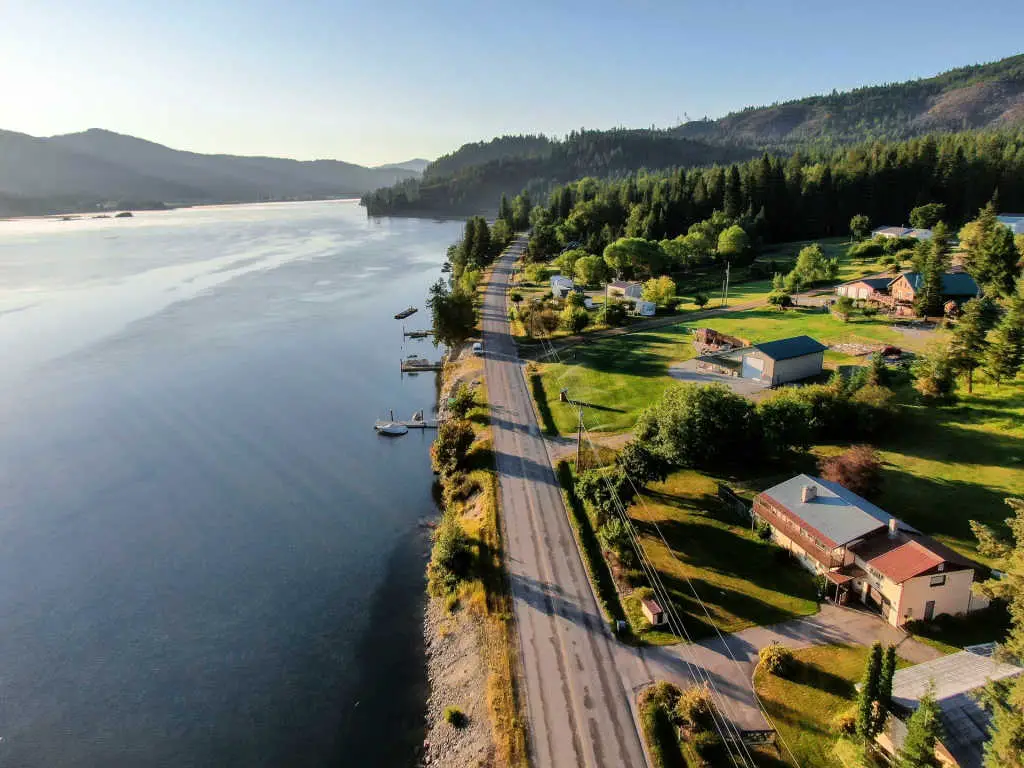 The State of Idaho has completely stalled the three federal mandates: (1)the  CMS vaccine mandate on healthcare workers, (2) the OSHA vaccine mandate on private business, and (3) the federal contractor vaccine mandate. Also, in April 2021, Gov. Little signed an order banning vaccine passports to enter buildings or receive services.
Unfortunately, many Californians have escaped to Idaho, along with their modern liberal policies. As a result, Idaho is not as conservative as many would like it to be. For example, individuals are still required to wear a mask inside public libraries, city halls, and city buildings.
Avg. Home Price: $403,291
Avg. Property Tax Amount: $2,602
State & Avg. Local Sales Tax Rates: 6.03%
Unemployment Rate: 2.6%
Percent Un-"vaccinated": 58%
Constitutional Carry: Yes
10. Utah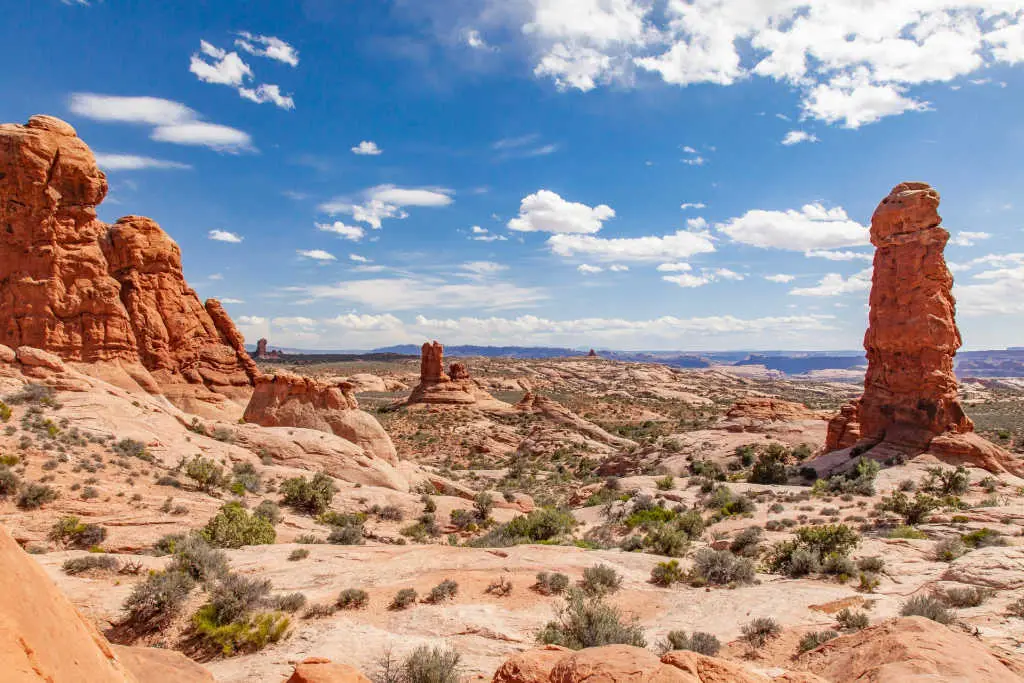 Utah is now involved in four lawsuits against Biden's COVID-19 vaccine mandates. The lawsuits challenge vaccine requirements for businesses with 100 or more employees, federal contractors, and healthcare professionals who work with Medicare and Medicaid. Additionally, Gov. Spencer Cox (R) signed a law blocking employers, universities, and colleges from vaccine requirements.
Constitutional conservatives often advise people to stay away from big cities. Case in point, Salt Lake City Mayor Erin Mendenhall has ordered individuals ages 3 and up (including employees and visitors) to wear a mask when inside city facilities. City employees acting within the scope of their employment must also wear a mask when outside a city facility. The order took effect July 28 and remains in place until rescinded.
On a positive note, Utah is one of the few states that have banned mask mandates in schools. Others include Florida, Oklahoma, and Texas.
Avg. Home Price: $465,012
Avg. Property Tax Amount: $2,825
State & Avg. Local Sales Tax Rates: 7.19%
Unemployment Rate: 2.1%
Percent Un-"vaccinated": 45%
Constitutional Carry: Yes
Honorable Mentions
Honorable mentions include states that we are considering and will most likely add to our road trip, including Missouri, Tennessee, Oklahoma, Iowa, Georgia, and Arkansas. Should any of these states be in the top 10? Let us know in the comments section.
---
---
How can I support conservative travel blogging?
Do you feel like helping conservative travel bloggers? Bookmark this article and click this link to make a hotel reservation and click this link to make a flight reservation before booking your next vacation.
You'll get the best price, we'll earn a small commission, and you'll help support future articles. This way, you're not funding and getting travel advice from a "woke" overweight, pink-haired, "Love is Love" t-shirt bearing, nose ring wearing, chunky glasses donning, rainbow tattoo displaying, modern liberal that hates everything about the USA.