Springfield, Missouri is considered the Birthplace of Route 66. In April 1926, Springfield businessman Cyrus Avery proposed that the Chicago-to-Los Angeles two-lane highway be officially called U.S. 66. This legendary designation took place at the Colonial Hotel via telegram.
Since then, Missouri's third-largest city has become a great destination to explore for families, couples, and friends. This is partly because Springfield offers small-town charms but big-city amenities. Also known as the "Queen City of the Ozarks," Springfield serves as a gateway to the Ozark National Scenic Riverways.
Table of Contents
Select a section or scroll down to view all
18 Things to Do in Springfield Missouri
Below are the best things to do in Springfield, Missouri.
1. Tour the Fantastic Caverns
Discovered in 1862 by a local farmer's dog, Fantastic Caverns offers a ride-through cave experience. As a result, this makes for a great rainy-day activity. Moreover, the Jeep-drawn tram tour lasts approximately 55 minutes and drives along a path left behind by an ancient underground river.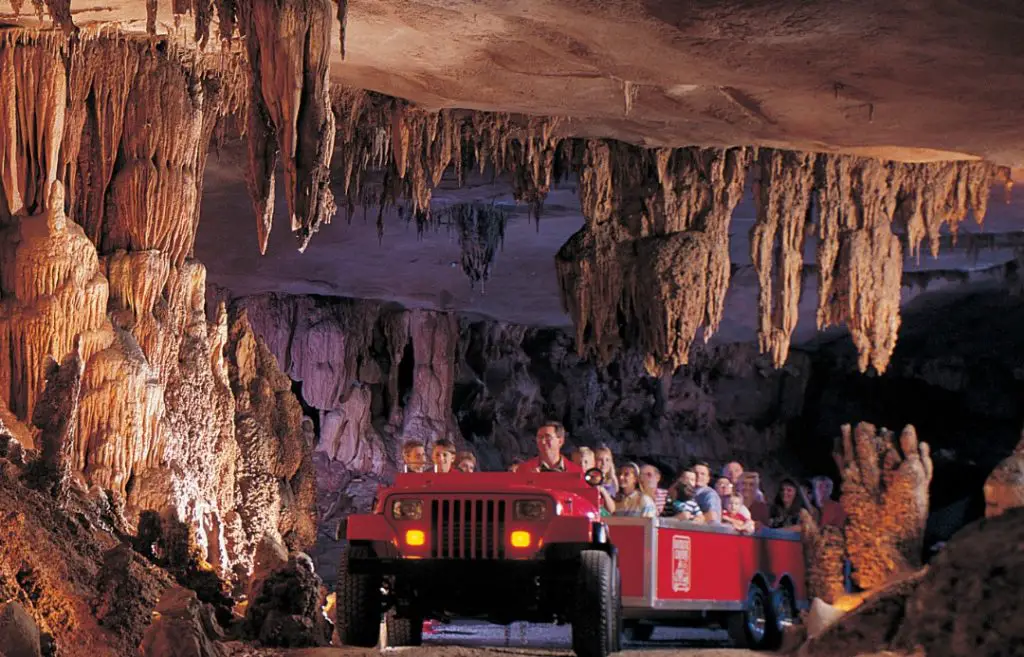 Also, dogs are welcome on all tours at no additional charge. Lastly, all paying guests receive a free group photo, which makes for a nice memory of the excursion!
Beer Lovers Must Take This Tour: Ozark Craft Beverage – Brewery Tour
2. See the Pythian Castle
The Pythian Castle was built in 1913 by the fraternal organization and secret society of the Knights of Pythias. It was used as a retirement home for disadvantaged members and their widows and children. Later, it was owned by the U.S. Military to entertain and rehabilitate injured soldiers.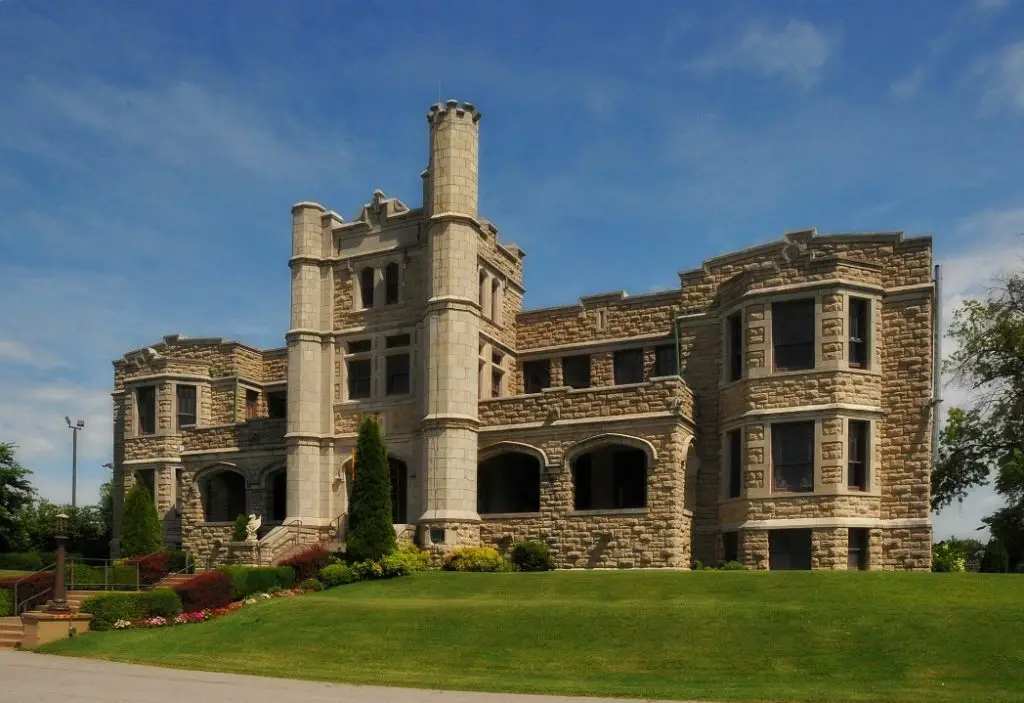 Today, it is privately owned and used for special events, history tours, murder mystery dinners, and ghost tours. The castle was featured on two paranormal television shows. Listed on the U.S. National Register of Historic Places, tours are by appointment only. 
Best Tours: History Tour of Pythian Castle or brave visitors should try the Night Ghost Tour of Pythian Castle.
3. See Park Central Square
The majority of special events occur in Park Central Square. Therefore, it's a popular central meeting place in downtown Springfield. For example, visitors can enjoy classic car shows, food festivals, and the annual Birthplace of Route 66 Festival.
The square offers public art sculptures and water features. In particular, look for the large bronze book with inscriptions of the city's history, it's an interesting find.
Also, there are many local coffee shops nearby like The Coffee Ethnic, Mudhouse Coffee, and Hurt's Donut Company. Also, the square hosts the Wild Bill Hickok Gunfight Marker and the History Museum on the Square.
4. Stand in the Same Spot as Wild Bill Hickok at the Gunfight Marker
While in Springfield's Park Central Square, be on the lookout for a brass circle embedded in the ground. It serves as America's first Wild West shootout.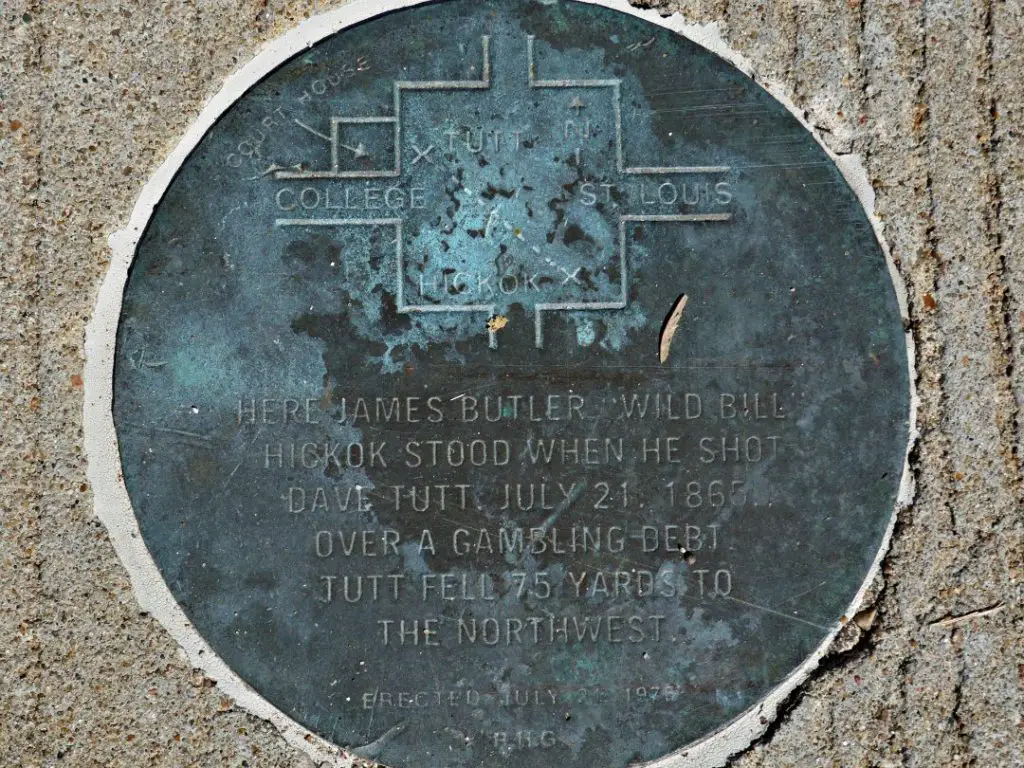 On July 21, 1865, James "Wild Bill" Hickok and Davis "Little Dave" Tutt faced off and fired 1865 heavy revolvers from a distance of 225 feet. Tutt missed. However, Hickok steadied his right wrist with his left hand and shot Tutt killing him almost instantly as the bullet passed through. Tutt's crime? Showing off Hickok's pocket watch that he had given him earlier to pay off a gambling debt.
Subsequently, two embedded brass disks lie in the square. Specifically, one marks where Hickok fired and the other where Tutt fell. Lastly, there's a plaque on the southwest corner of the square with more information.
5. Visit the History Museum on the Square
Located on Route 66 in a restored historic Park Central Square building, the History Museum on the Square shares the history of Springfield and the surrounding region.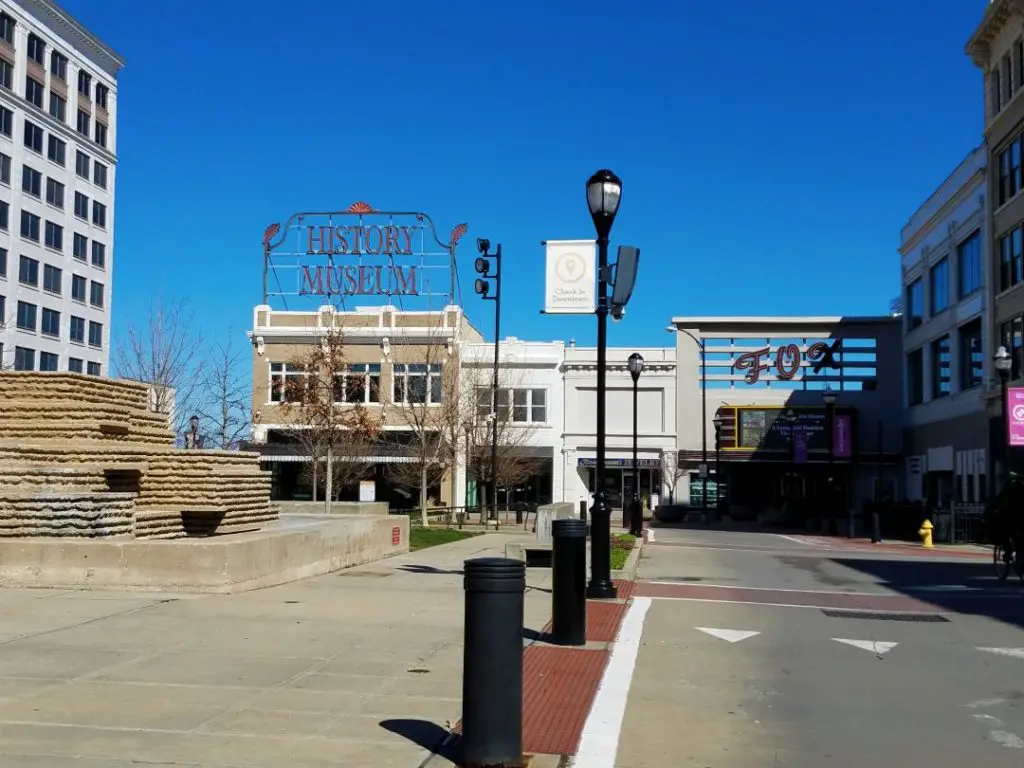 Six permanent galleries tell the stories of the significant events and people of Springfield. In short, the interactive exhibits feature the stories of Springfield's founders, the Mother Road, the Civil War in the area, and regional Native American culture. As a result, USA Today awarded the museum "Best New Attraction in 2020" by USA Today.
6. See the World's Largest Fork
One of Springfield's best roadside attractions is the World's Largest Fork. The 35-foot tall, 11-ton fork previously stood in front of a Mexican restaurant, but when the restaurant closed a local business claimed it to place in front of their office building.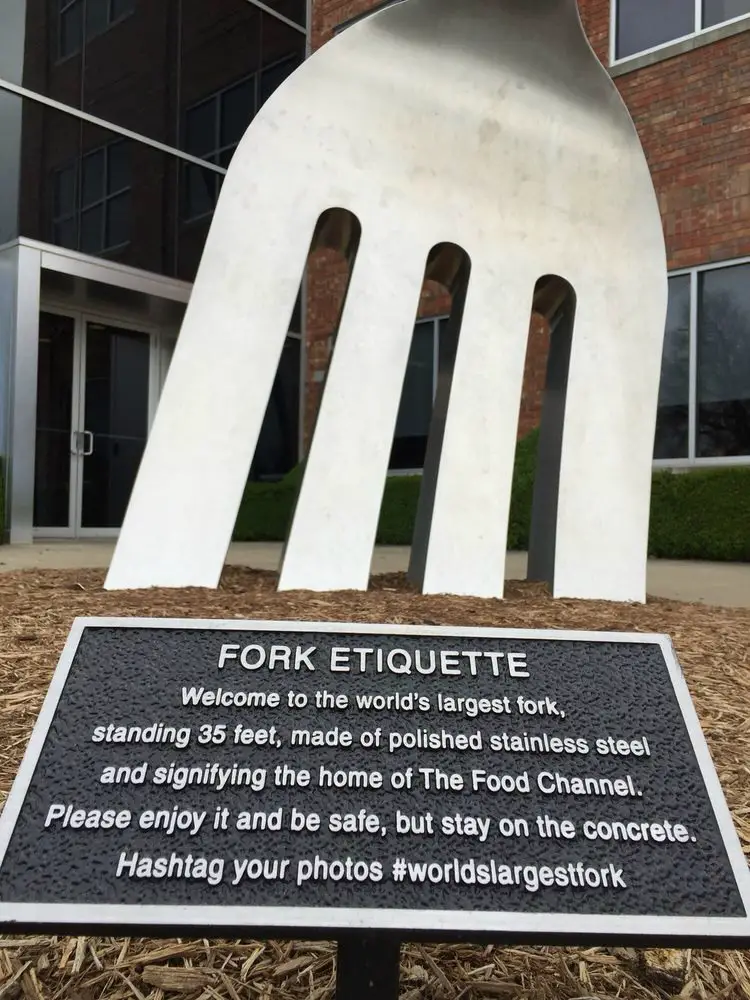 The fork can be hard to spot because it is located behind the building. It's one of the best photo opportunities in the city.
7. Tour the Wonders of Wildlife National Museum
Named after the company's founder, the Johnny Morris Wonders of Wildlife National Museum and Aquarium is an educational conservation-themed attraction affiliated with Bass Pro Shops. As a result, it's located adjacent to the Springfield Bass Pro Shops National headquarters.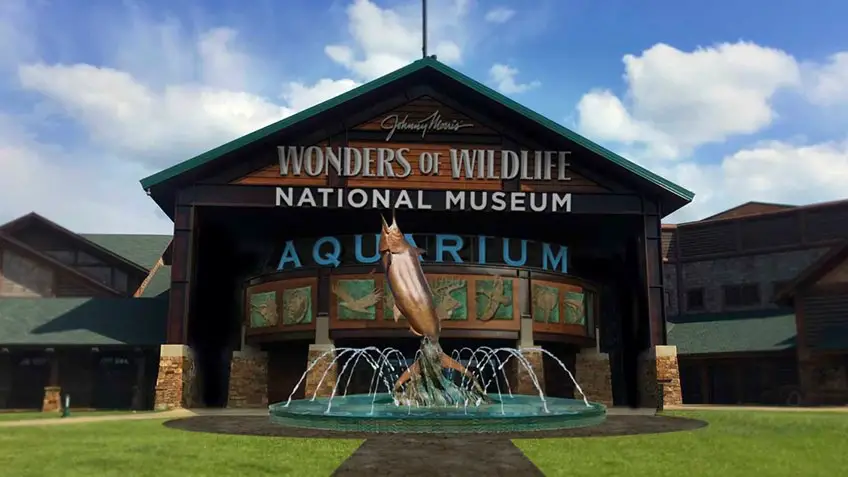 Most guests spend about three to four hours exploring 1.5 miles of exhibits. However, an entire day can be spent on the Bass Pro Shops campus. Moreover, the attraction celebrates people who hunt, fish and act as stewards of the land and water. As a result, many tourists claim that the museum's aquarium is a highlight of their time in Springfield.
8. Shop at the Original Bass Pro Shop
The original Bass Pro Shop is the number one tourist destination in Missouri, attracting four million visitors a year. Not only is the Springfield location the very first, but it is also the largest in the country.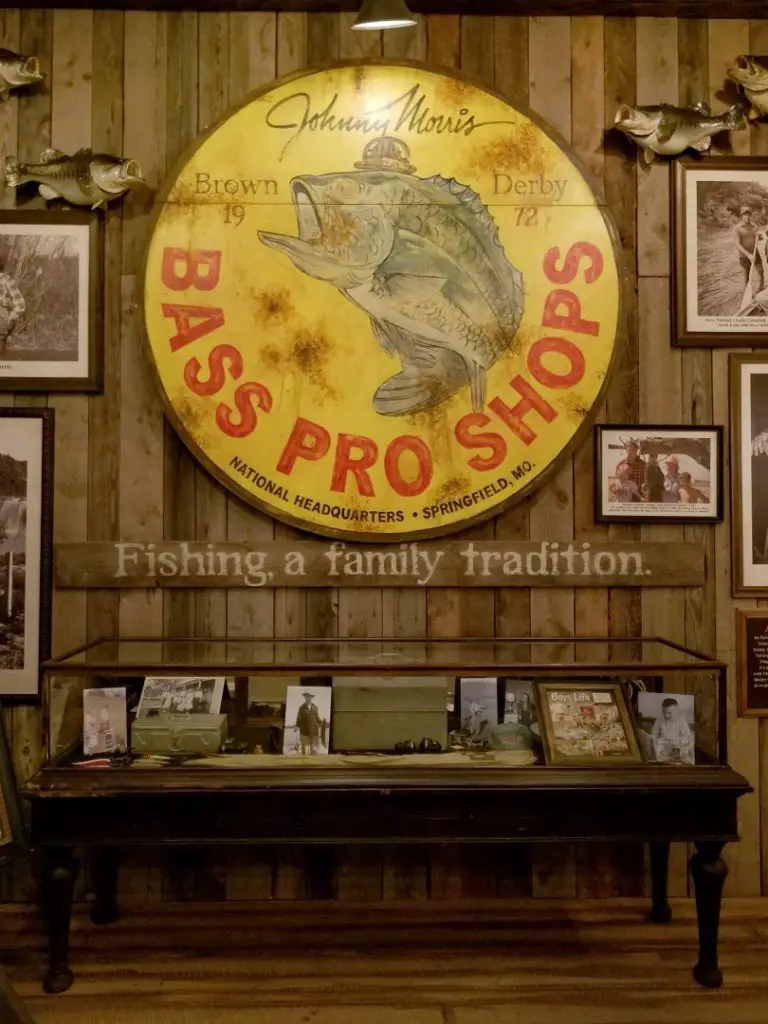 Touring Bass Pro Shops is another great rainy-day activity.  In this case, numerous free activities are offered—organized children's events, live animal exhibits, and an aquarium.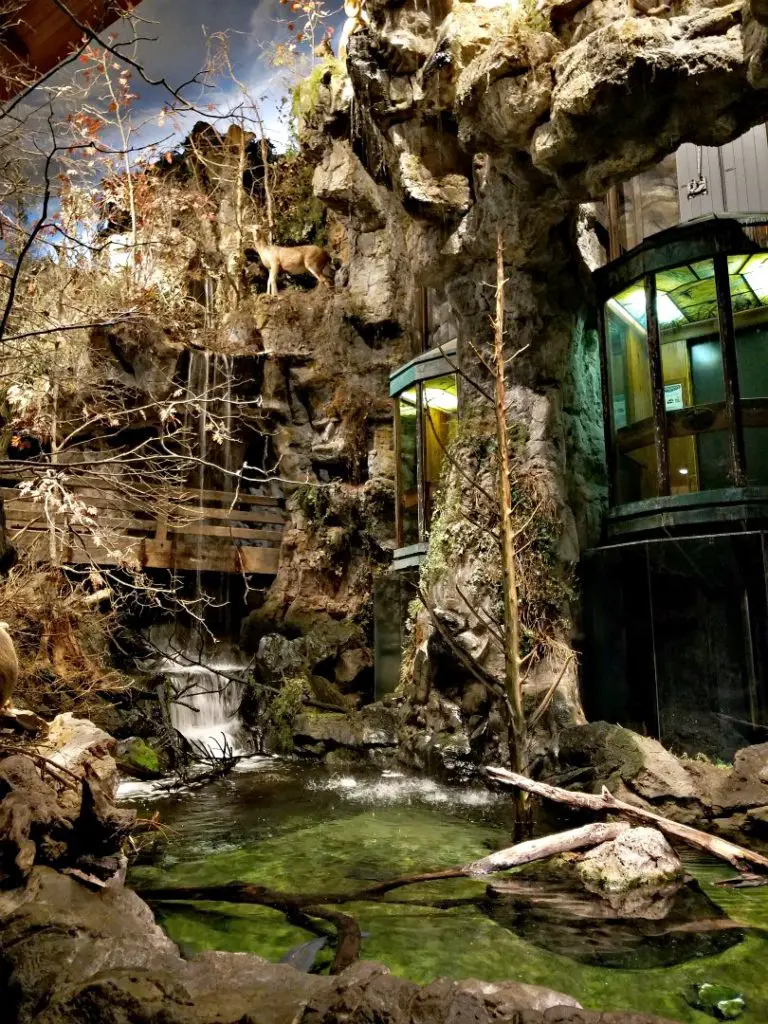 On the main floor, there is a coffee shop overlooking an indoor gator pond. Other attractions are the NRA Museum and the National Archery Hall of Fame. Guests typically explore the massive outdoor retailer for about two to three hours, sometimes more if they are outdoor enthusiasts.
9. Fuel Up at Hurts Donuts
Hurts Donuts considers itself the rebel of all donut makers. The specialty donut shop chain claims that their donuts break all the rules with amped-up flavors and crazy concoctions. There are over 70 varieties to choose from.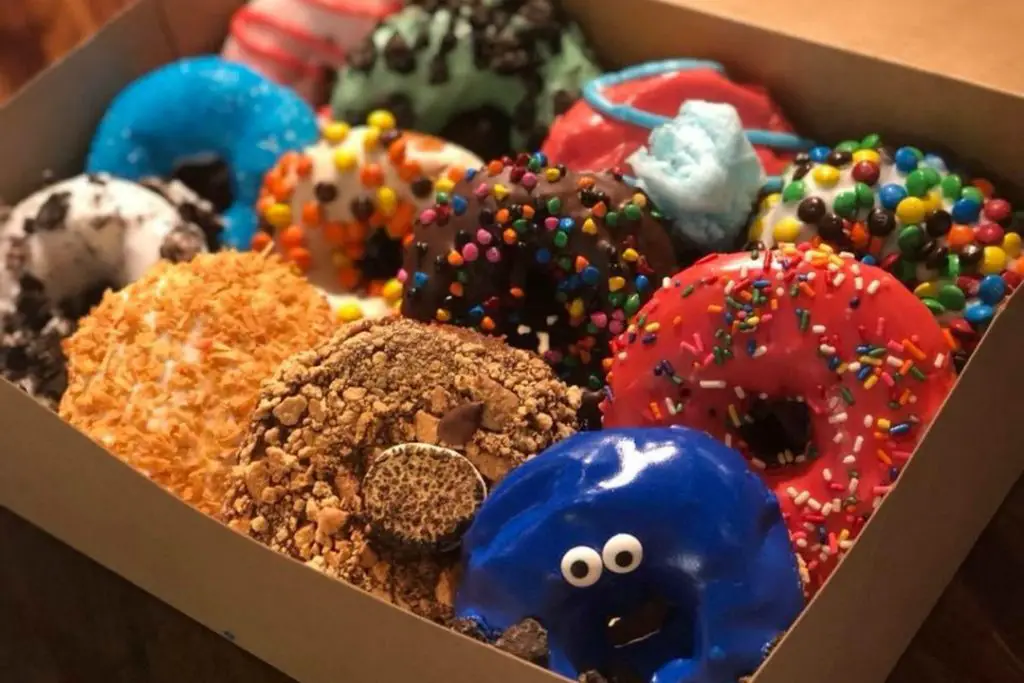 Check out their Facebook page for daily specials and the day's available flavors. The shop is open 24/7. Favorites include the Cookie Monster donut for its originality and the Maple Bacon topped with real bacon. They also offer gluten-free-ish donuts and cinnamon rolls that sell out quickly.
10. Shop Relics Missouri's Largest Antique Mall
Relics is Missouri's Largest Antique Mall. Locals and tourists spend time here browsing the stalls and looking for that perfect buy. Relics are divided into two sections, the Antique Section and the Fun Flea Market section.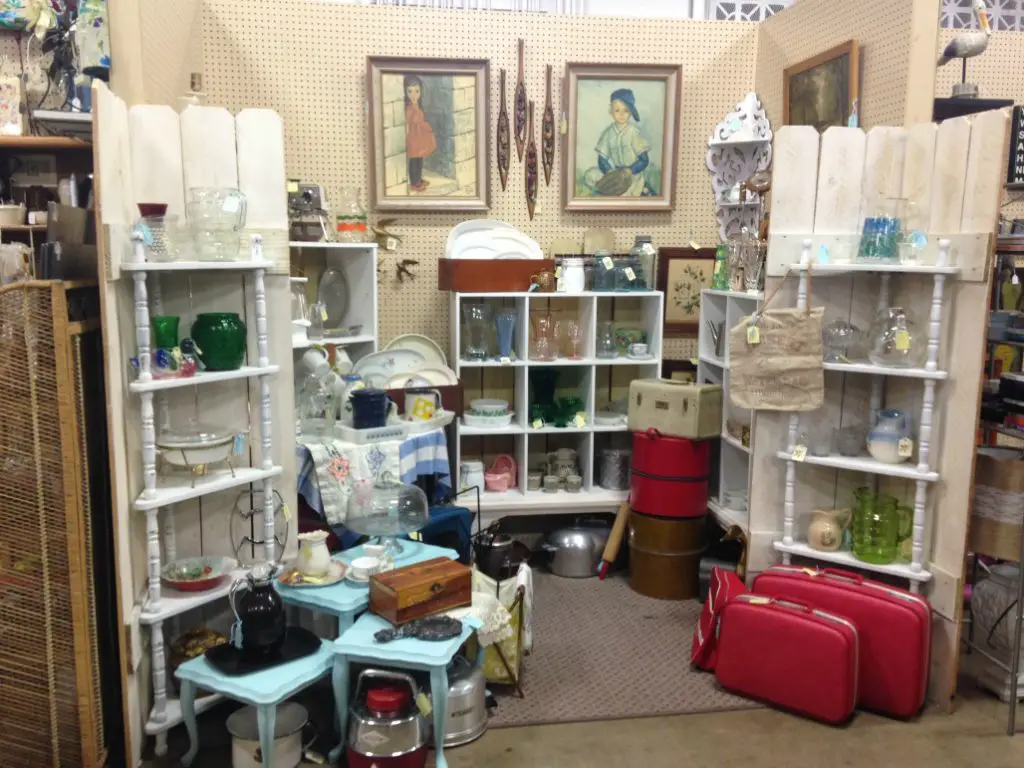 Relics also offers an event center and tea room for light lunches, beverages, and desserts. The menu offers chicken salad sandwiches, quiche, and pies. Prices for the merchandise are often described as on the high side.
11. Enjoy A Stage Show At Landers Theatre
Constructed in 1909, the Landers Theatre is the second oldest and largest civic theater operating in Missouri.  It has been continuously in use as a live theatre or movie theater since its opening day.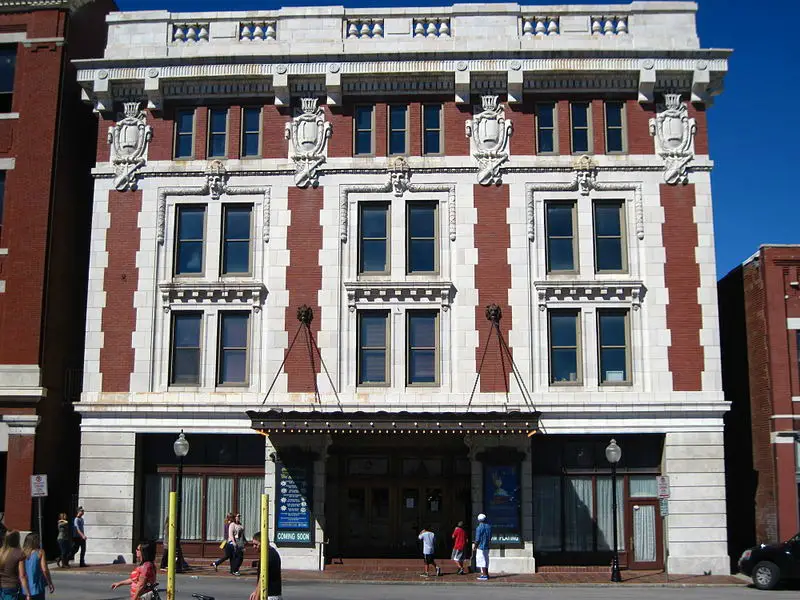 It became the 35th facility to acquire sound technology in 1928. This historic piece of Springfield was placed on the National Register of Historic Places in 1977.
12. Remember The War Veterans at Springfield National Cemetery
Established in 1867 as a place for initially inter-Civil War Union soldiers, many of whom died at the Battle of Wilson's Creek.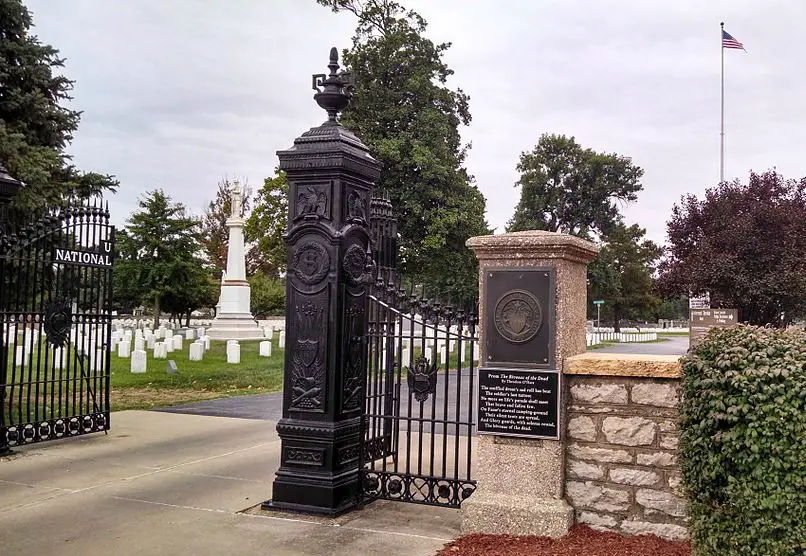 The Springfield National Cemetery lends its name to National Avenue in Springfield, which was formerly passed by the cemetery before the southern expansion of the city decades ago.
13. Get Outdoors on the Frisco Highline Trail
This up-and-back 35-mile trail offers locals and tourists the opportunity to get some fresh air while exploring Springfield. The route follows the Old Railway through the Ozarks from Springfield to Bolivar, Missouri.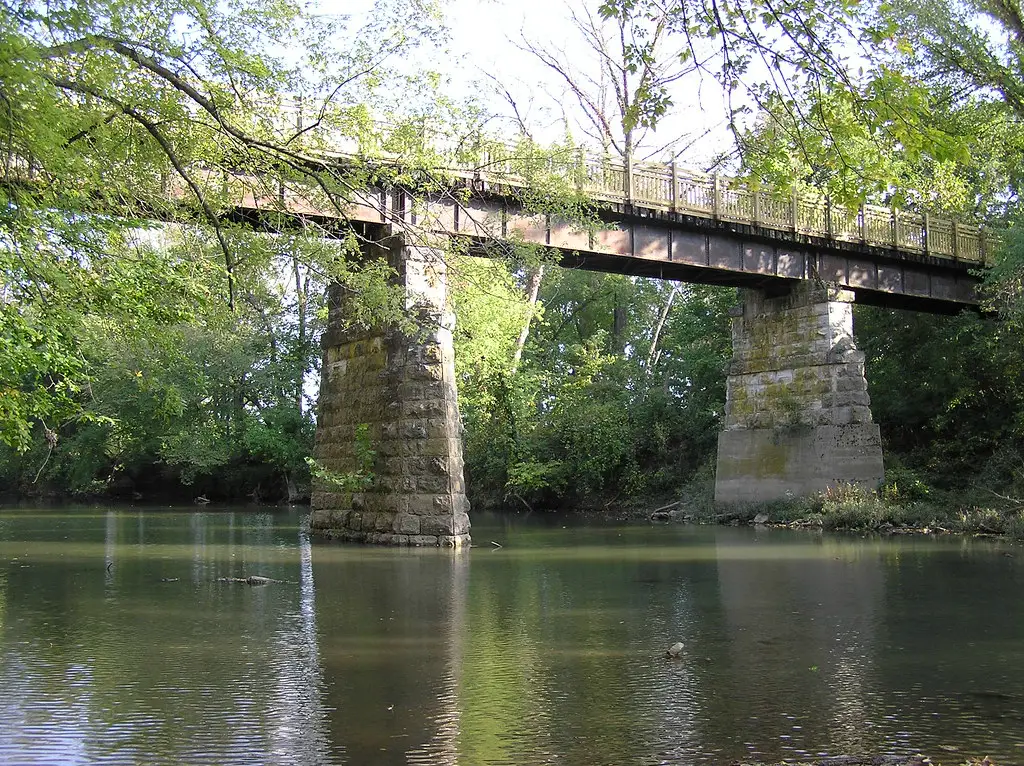 The super-flat path is suited best for bikers, runners, and joggers. The trail is open year-round and welcomes dogs. Locals enjoy the section from Walnut Grove to Bolivar. The bridges are concentrated along this part of the trail—there are 16 bridges in all. Additionally, the Williard section offers some nearby dining options.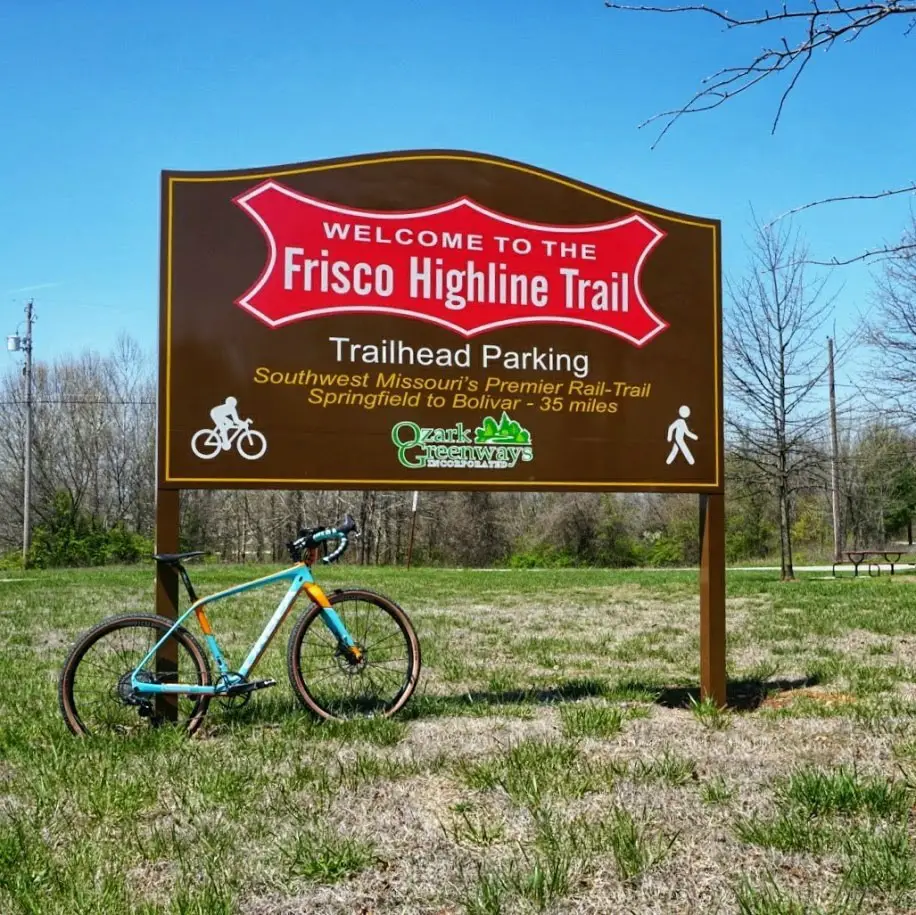 14. Venture to Missouri Spirits
Missouri Spirits is the first distillery in Missouri and Springfield's only whiskey bar. The distillery uses only locally grown ingredients and Missouri barrels. Their signature drink is their renowned bourbon whiskey placed in white oak cases and aged for a minimum of two years. It finishes at a whopping 80 percent proof.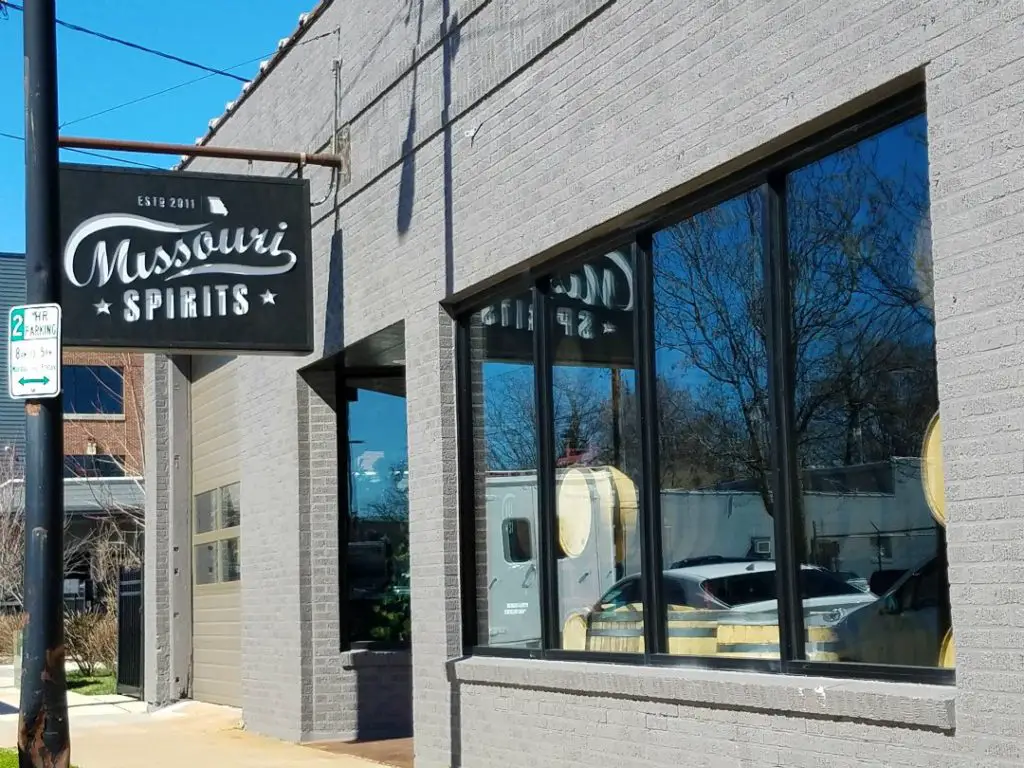 Missouri Spirits also produce corn whiskey and vodka. The downtown establishment offers a full cocktail/tasting lounge and restaurant featuring appetizers, sliders, and popular pulled pork.
15. Visit the Battlefield of the Civil War's Second Largest Battle
The Battle of Wilson's Creek, sometimes also called the Battle of Springfield, was the first major military engagement to place west of the Mississippi River in the Civil War. Although on paper Missouri was a neutral state, the state's pro-South governor was secretly collaborating with Confederate troops.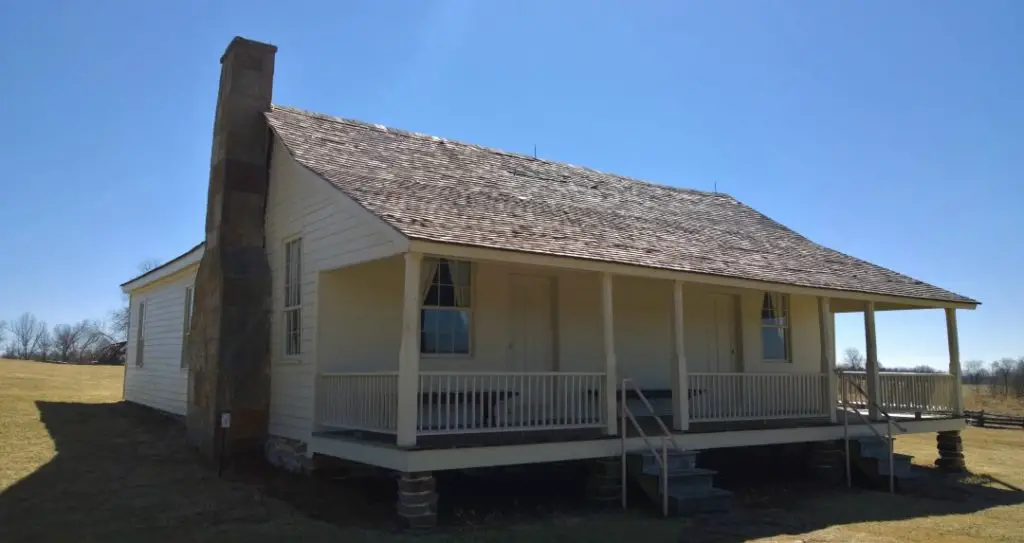 During a visit to Wilson's Creek National Battlefield, guests can visit the museum located in the Visitors Center, explore the interpretive battlefield, and hike around the property. The park offers a 4.9-mile tour on a paved road accessible by car, foot, or bicycle. There are eight stops along the route with interpretive stops at significant battlefield points.
Five walking trails are available off the tour road. They vary in length from ¼ mile to ¾ mile. A longer, 7-mile hiking trail is also onsite. The visitor center can assist with maps and supply additional information. Parking is available at the Visitor Center and each of the eight informative stops. The National Park Service has the answers to many frequently asked questions about the battle.
16. Take a Selfie in the Hotel Vandivort Bathroom
Head downstairs to the lower-level public restrooms in the Hotel Vandivort to take advantage of a local social media opportunity. The hotel designers had no idea that the mirrors installed in Hotel Vandivort would create such a sensation. This is because the mirrors project the perfect lighting so that everyone looks like they have been perfectly airbrushed and ready for their photoshoot.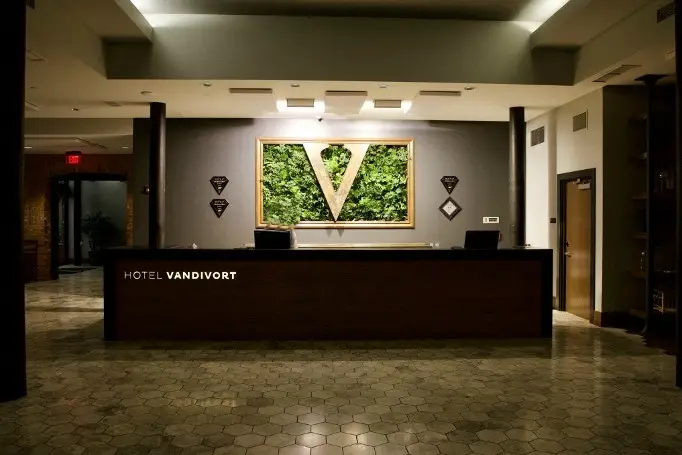 Don't feel funny stopping in to check out the experience. Hotel Staff often welcome guests and will show you the way. Also, be sure to document your glamor shot using #HotelVandivortBathroomSelfie on Instagram.
17. Pedal and Drink Around Downtown Springfield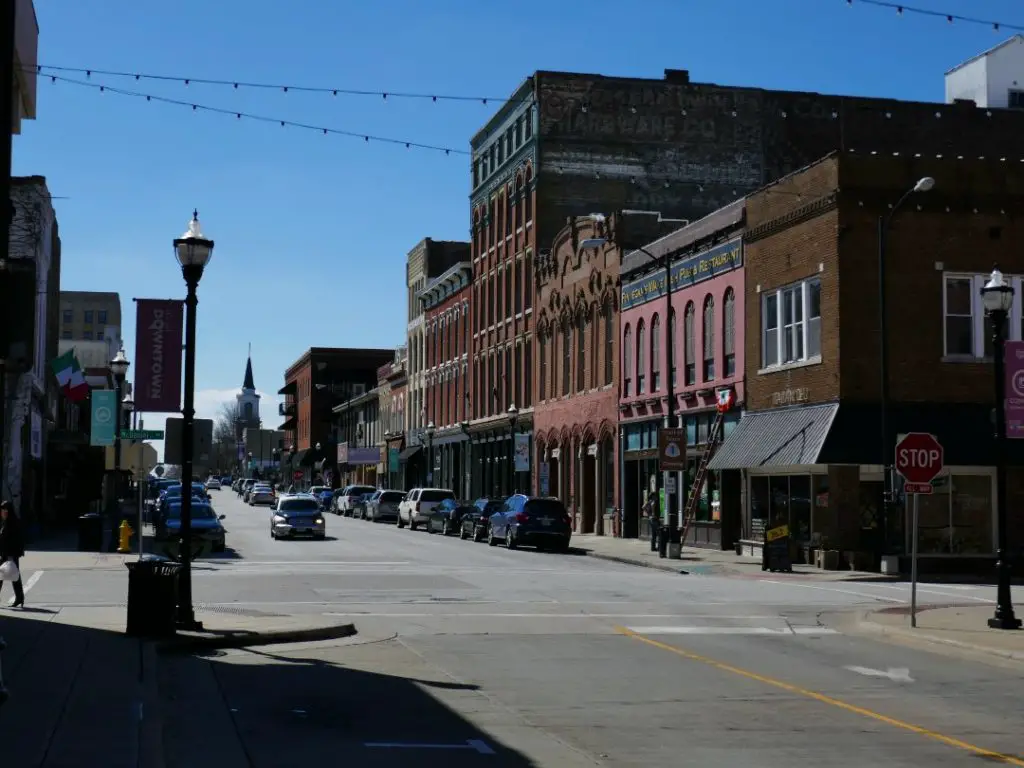 When the weather is right, why not consider a Trolley Bike Tour? This 14-passenger quadricycle allows friends to "drink and pedal" their way around Springfield.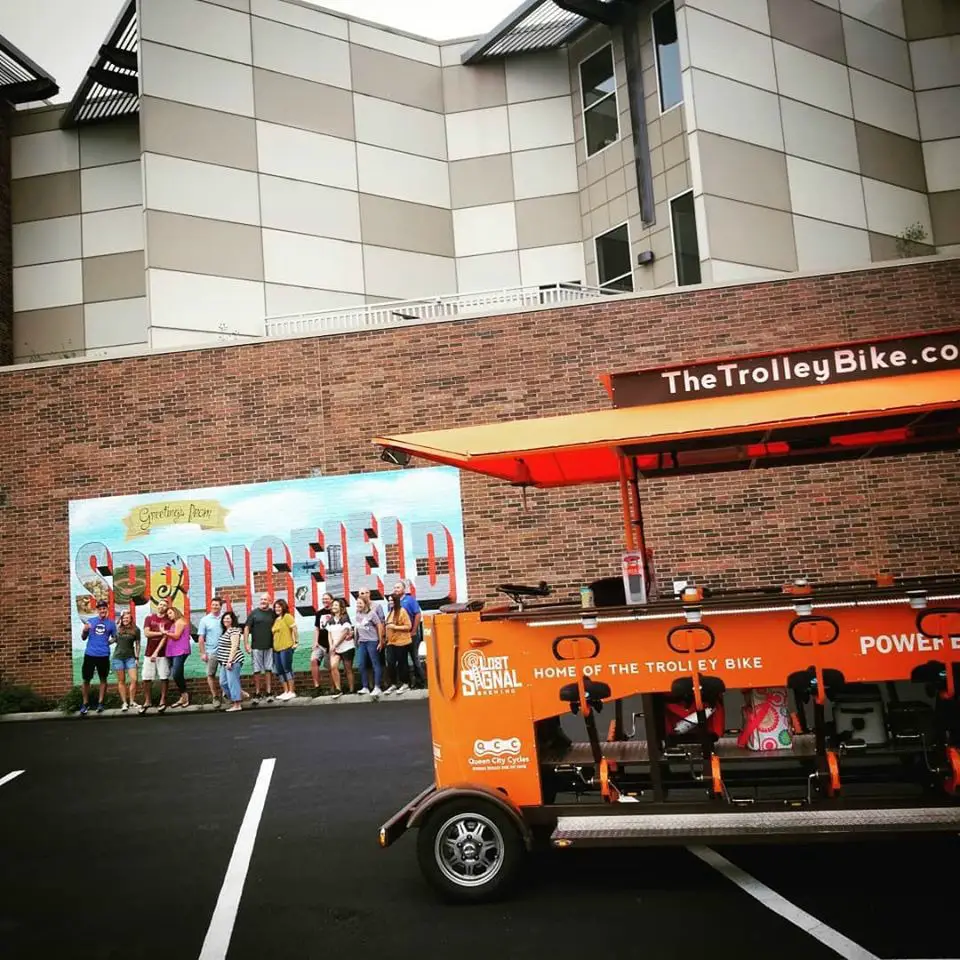 The tour lasts around two hours and offers LED lighting and an epic sound system. Just know, Trolley Bike only supplies the conductor and the bike. Therefore, you need at least 10 people to organize the BYOB. Details are on their website.
18. Enjoy Springfield's Best Craft Beer Scene
Springfield's craft beer scene is slowly gaining traction. In the last few years, there has been a surge in new, local breweries. The best Springfield, Missouri craft breweries include:
Springfield Brewing Company
For over 20 years, Springfield Brewing Company has focused on bringing quality traditional English, German, and American-style ales and lagers.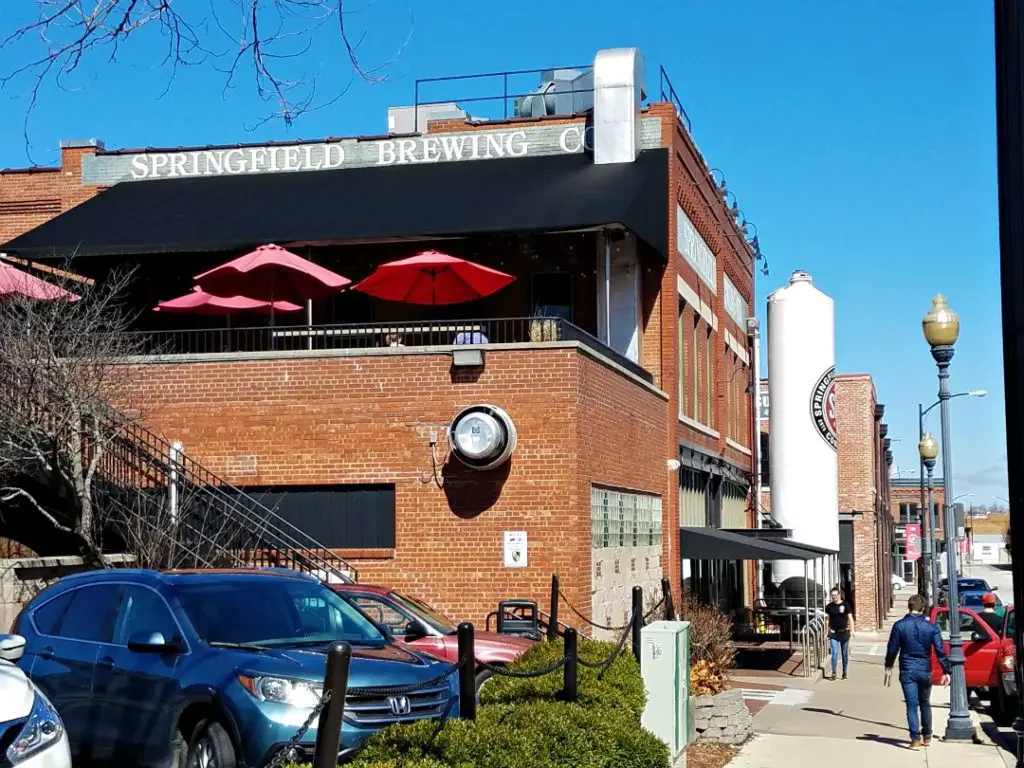 They offer updated pub grub in a lofty brick building, with happy hour specials, beer flights, and outside space. The name pays homage to the KICK radio station which once was housed in the building.
4 By 4 Brewing Company
A laidback community brewery offering games, great beer, and extra-friendly staff. It's located across the street from Sequiota Park. Many come to enjoy a pint or flight after exercising on the Galloway Trail. Free popcorn is available and a pizza food truck is nearby.
Tie and Timber Beer Co.
This microbrewery stands out from the crowd with its live music events. They specialize in unique beer blends and flavors. The industrial tasting room welcomes kids and dogs and has games to play while drinking. There are lots of summer music events and outdoor patio space.
Mother's Brewing Company
Locals love the Mother's Brewing Company's massive outdoor space and party vibe. It also offers one of the best breakfasts in town. In the summer, visitors enjoy yard games, picnic tables, and a stage for live music.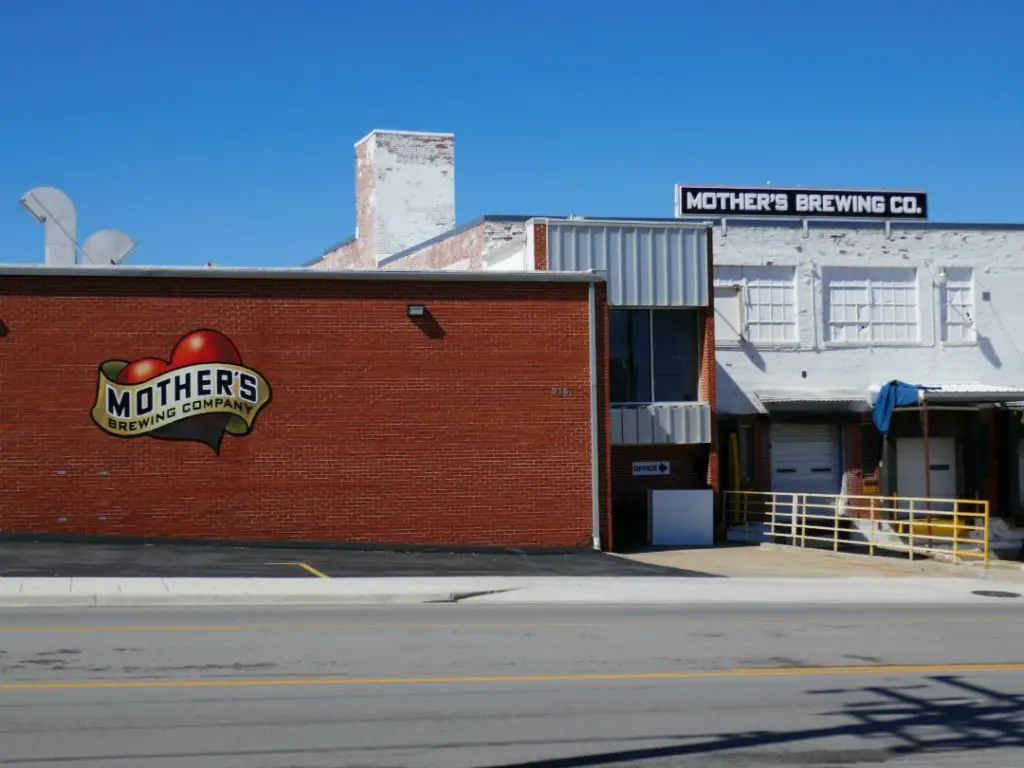 Dogs are welcome. Mother's offers seasonal beer and generous free tastings. Saturday tours are free but are first-come-first-serve. Mother's is a Springfield favorite and a brewery that sits on the original Route 66.
Great Escape Beer Works
Great Escape Beer Works offers a relaxed place to enjoy local beer in an outdoorsy environment. The brewery has two outdoor patios, one on each floor. It's close to 4 By 4 Brewing Company so many craft beer lovers pair the two together.
Show-Me Brewing
Beer lovers curious about home brewing can learn about the process, purchase homebrewing supplies, and take advantage of the brew on-premise service. A selection of high-quality beer is also available on tap at Show-Me Brewing.
White River Brewing Co.
A small-batch brewery specializing in traditional European Beer, specifically British, German, and Belgium flavors. Also, White River Brewing Co. offers a large indoor bar, an outdoor patio, and free popcorn for snacking.
Hold Fast Brewing
Opened in a decommissioned fire station and owned by two sisters, Hold Fast is known to have one of the best outside spaces of all the Springfield breweries.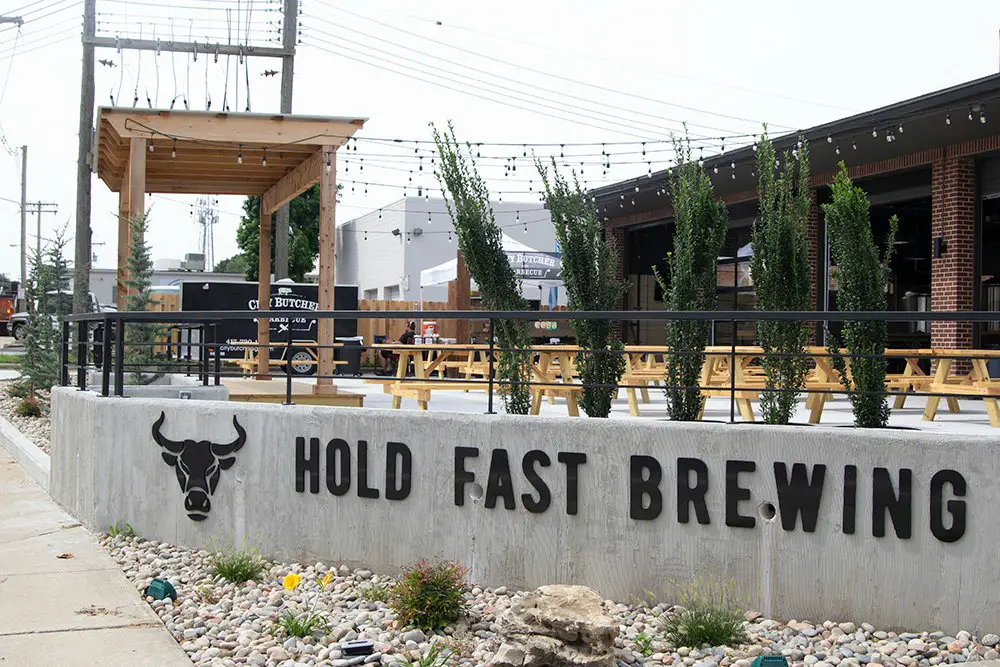 Bricktown Brewing
Bricktown Brewpub restaurant chain offers tasty pub grub and huge portions. For example, fans love fried avocados, sea salt caramel fries, burgers, and cauliflower crust pizza. However, beer is not brewed on-site. Lastly, Happy Hour prices run from 4 p.m. to 6 p.m. and 10 p.m. to close on Monday through Friday.
Boat Town Brewing
Super-small brewery located in the woods on the original Route 66. Also, Boat Town Brewing has a Missouri wine menu which is a nice bonus if you're not a beer lover. Also, across from their Beer Garden is The Boondocks Woodfired Kitchen featuring smoked meats and made-from-scratch pizza. Limited opening hours; afternoons from Thursday to Sunday only.
417 Taphouse
417 Taphouse has a full kitchen and the only self-serve draft beer system. For this reason, 417 Taphouse is known as a college dive bar with lots of cheap fried food and drink specials.
Patton Alley Pub
This divey pub is located in downtown Springfield with weekly live music events, unique craft beer, and happy hour specials. Particularly, Patton Alley Pub grub features appetizers, platters, pizzas, sandwiches, and wings.
Prehistoric Brewing Company
Prehistoric Brewing Company is Springfield's newest brewpub and features affordable flights.
Best Route 66 Attractions to Explore
Springfield Missouri is considered one of the best cities to explore Route 66 attractions along the route. Below are the best Route 66 attractions to explore.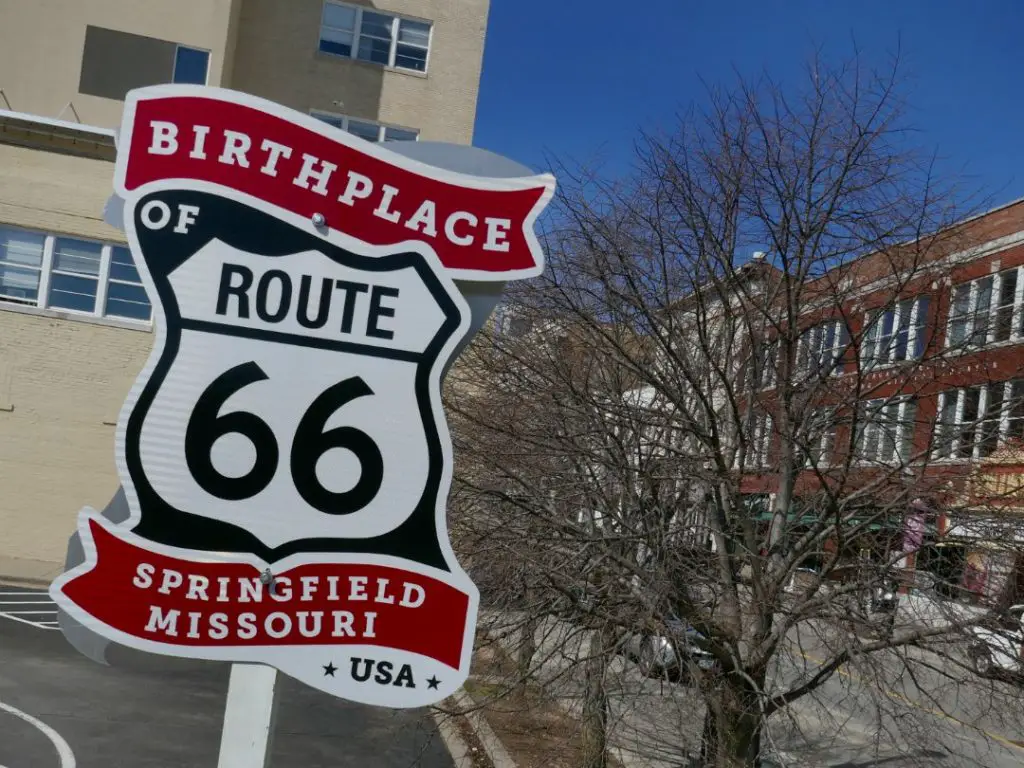 Red's Giant Hamburg
A Route 66 Ditty: "Making mistakes is better than faking perfections." Speaking of mistakes, Owner Sheldon "Red" Chaney misjudged the height necessary for his diner's sign. So what was supposed to read "hamburger' was iconically shortened to "Hamburg."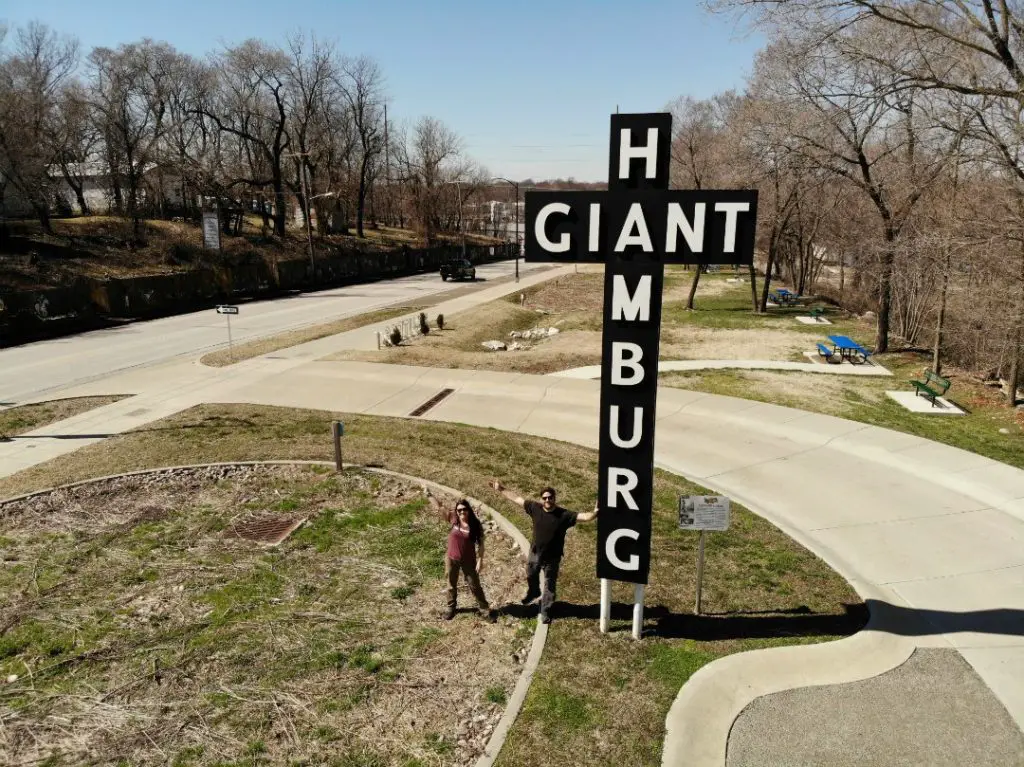 The original Route 66 diner opened after WWII and was knocked down in the 90s. However, the sign remains in The Birthplace of Route 66 Roadside Park, which eventually will hold a sculpture, motor court, and retro gas station. Last year, a bigger replica of the diner was opened in Springfield, Missouri, the birthplace of Route 66.
The new Red's Giant Hamburg opened in August 2019 and serves up some delicious hamburgers.
The Historic Gillioz Theatre
Making memories since 1926, the historic Gillioz Theatre is the region's top event destination, combining architectural intimacy with artistic excellence.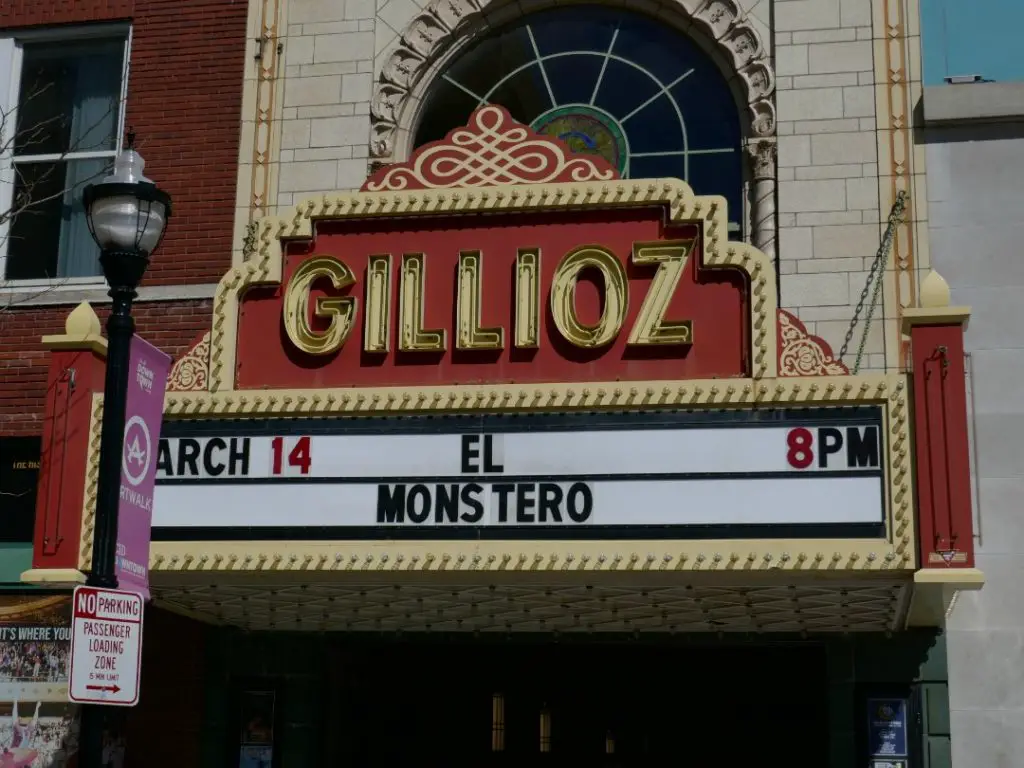 Best Western Route 66 Rail Haven
Elvis stayed here! Our pilgrimage along Route 66 has taken us to many unique places including the Best Western Route 66 Rail Haven. Located in Springfield, M.O., this vintage Route 66 motor court was formerly known as the Rail Haven Motel. A beautiful replica of the classic neon sign now sits on the property.
In 1956, Elvis performed at the Shrine Mosque and was supposed to stay at the luxurious Kentwood Arms Hotel. However, he ended up getting into a heated argument with his band members after the show and ended up walking down the street until he stumbled upon the Rail Haven Motel.
He checked in and stayed in room No. 409, now named the Elvis Suite. As a result, it's the priciest suite at the motel, furnished with a pink Cadillac-themed bed and Elvis photos. Therefore, we highly recommend adding this stop to your Route 66 itinerary!
Steak 'n Shake
The Steak 'n Shake restaurant along Route 66 was added to the National Register of Historic Places in 2012. Above all, make sure to visit at nighttime when the red and white neon lights impressively illuminate the intersection.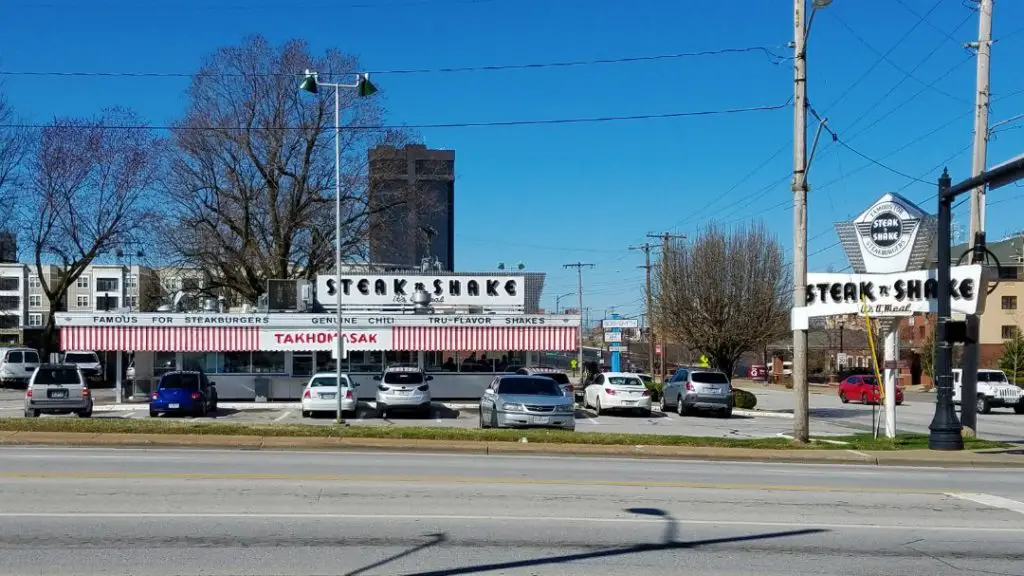 Route 66 Springfield Visitor Center
The Route 66 Springfield Visitor Center is a  great place to start your adventure and find inspiration for your visit.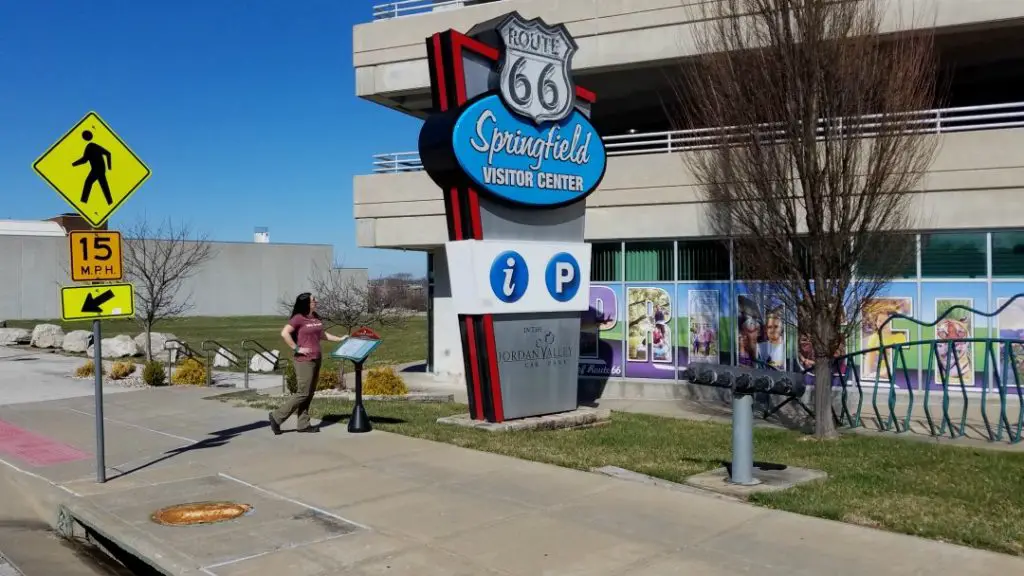 Further, the center provides maps, guides, driving directions, and loads of information on all the fun things to see, do, and experience in and around the Springfield area.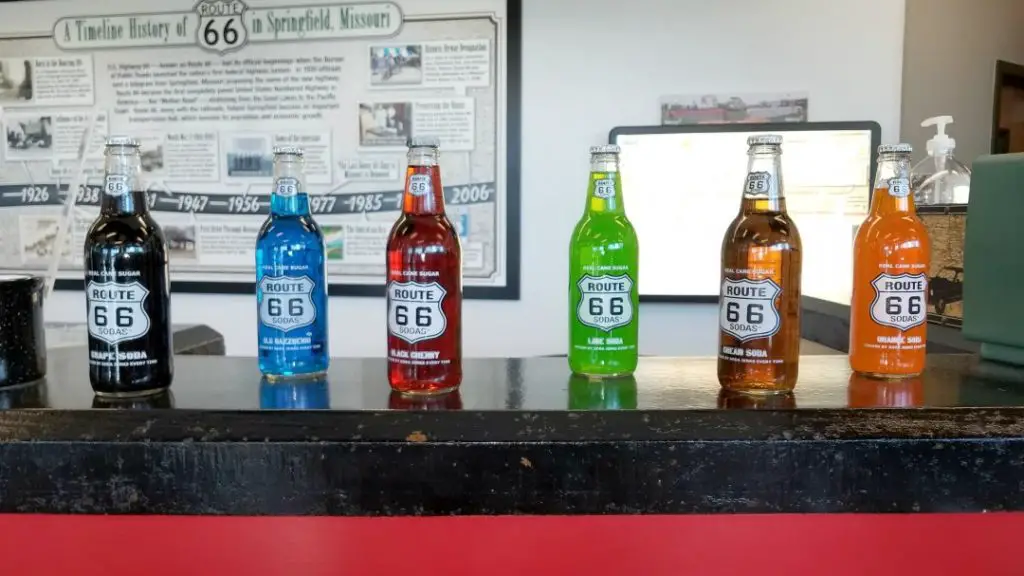 Anton's Coffee Shop
After 45 years in business, Anton's Coffee Shop recently closed in March 2020.  Also, be sure to visit and take a picture of the sign and peek into the windows before it's demolished or renovated.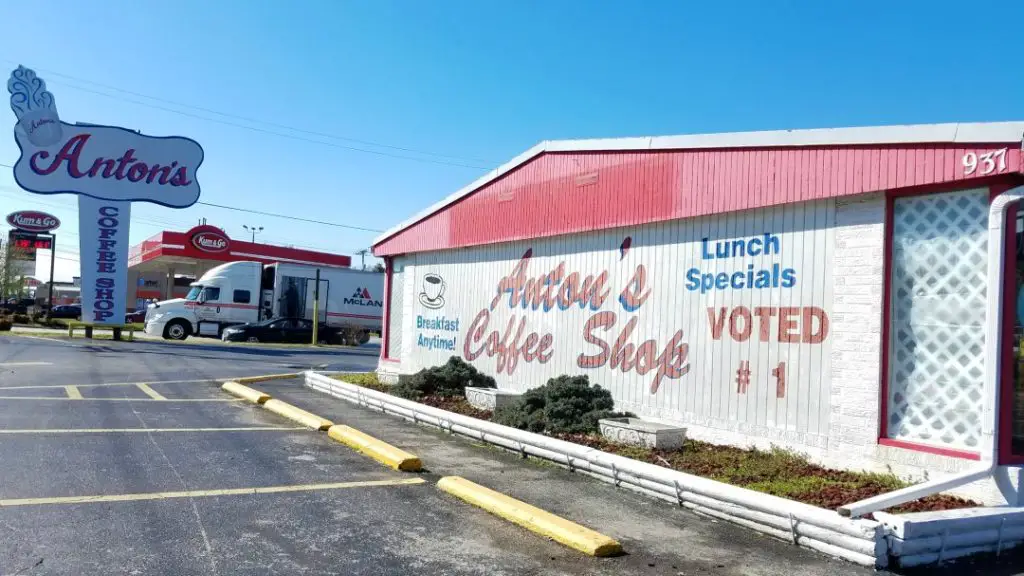 Best Accommodations by Budget
There are plenty of accommodations for any budget in and around Springfield. Prices will generally be less around I-44 and more expensive the closer to the downtown area. Below are the best places to stay on any budget.
Budget: Days Inn by Wyndham Battlefield Rd / Hwy 65
Mid-Range: Hotel Vandivort
Luxury: TownePlace Suites Springfield
Best Route 66 Experience: Best Western Route 66 Rail Haven
It's easy to see that this little slice of Ozark Mountain Country would make a great vacation destination. Especially, after seeing all of the things to do in Springfield, Missouri. At the same time, we would also encourage you to explore the nearby large lakes and beautiful streams. For this reason, this area of Missouri offers visitors a wide variety of water recreation.
In conclusion, it's here in the heart of the nation that you'll find affordable prices, hospitable people, and everything else that you'd expect from middle America.