A vacation to visit Maui can be done on a budget, even during the holiday season. It's fair to say that pretty much everyone dreams of visiting Hawaii during Christmas and the New Year. We all imagine escaping the cold weather of the lower 48 and opening the curtains in the morning to blue skies, palm trees, and dramatic landscapes.
Visiting Hawaii will never be considered a "cheap" vacation. This is because it's located in the middle of the Pacific ocean. Therefore, everything costs more, including airfare, lodging, food, and car rentals.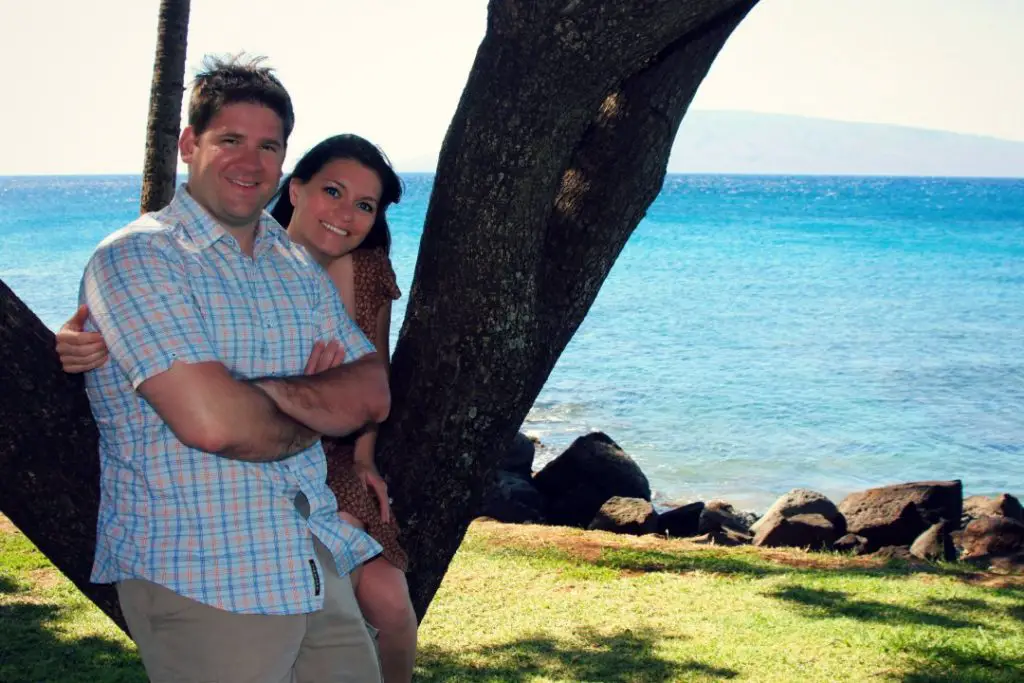 However, it still can be considered affordable if you stay flexible and make a few adaptations to your trip. If you're planning to bring your family to an excellent location for a vacation, you can consider a holiday in Maui instead. It's a great place with various activities and beautiful scenery. Additionally, some of the things you need once you arrive, like a car or a place to stay, are easy to find. Click here to see the best prices on car rentals in Maui.
When Is the Best Time to Book Airfare to Maui
When booking airfare to visit Maui try to depart and arrive during the middle of the week, this is when airfare tends to be the lowest. During the busy holiday season, you may be able to find cheaper flights by flying on December 24, 25, and January 1.
Lately, we've really been enjoying the search features on Skyscanner's website where you can search the entire month for the cheapest flights. For example, in Maui during the holiday season, you could search for the cheapest flights departing in December and returning in January.
We ended up staying in Maui for one week, arriving in Maui on December 21 and departing on December 28. We were able to spend Christmas in Hawaii!
Fun Fact: we spotted Corey Feldman walking along the beach and he gave us a hang 10!! Goonies Never Say Die!!!
Some booking tools won't include certain airlines like JetBlue or SouthWest airlines in their search. Go to the Kahului Airport website to verify who's currently operating out of the airport. Finally, you may find cheaper flights by flying into Honolulu and transferring to Maui.
In other words, you'd fly with one airline back and forth between the lower 48 and another airline for the inter-island flights. Depending on your route and prices, this may be a viable option.
Some airlines may also have seasonal promos where you can book affordable roundtrip tickets that usually cost less than the average prices posted on various booking sites. You can try to wait for special promotions if you're not in a hurry to book your trip to Maui.
Car Rental is a Must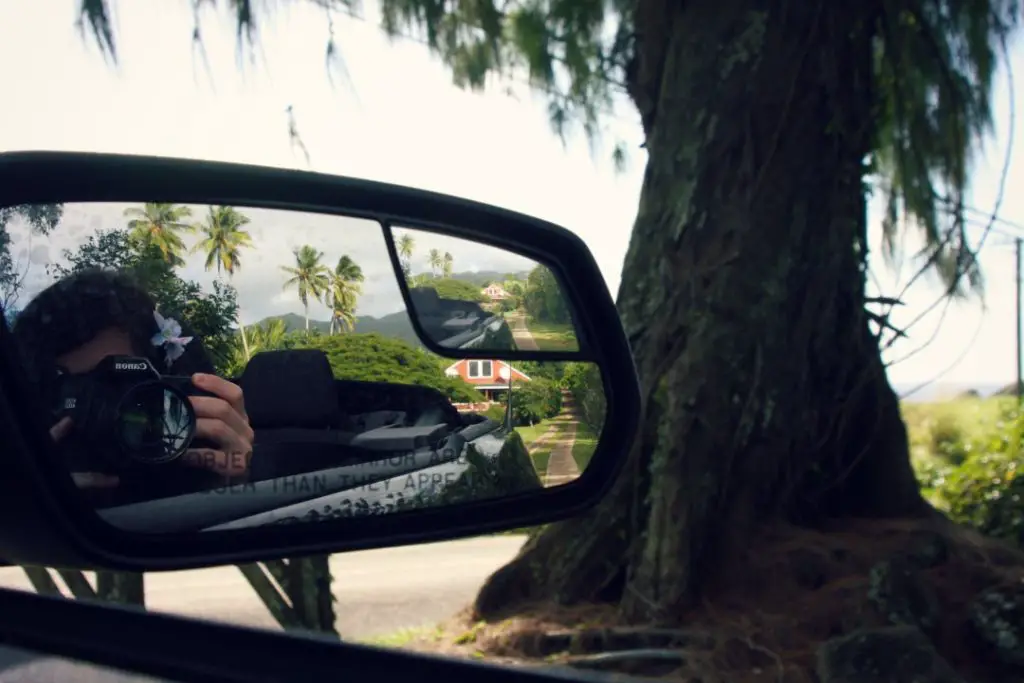 The island of Maui is fairly vast so plan on renting a car when arriving at the airport. We've recently been using Discover Cars to find amazing deals on rental cars. Having a vehicle will make the trip much more convenient and enjoyable for you.
Budget Tip: Don't get more car than you need. Booking a smaller car will save you money.
A rental car will provide you with additional flexibility in your itinerary. It will allow you to easily jump around the island to score the cheapest accommodations. Of course, it will also allow you to see and do more things and trust us, there are tons of things to see and do around Maui.
Finding Budget Accommodations in Maui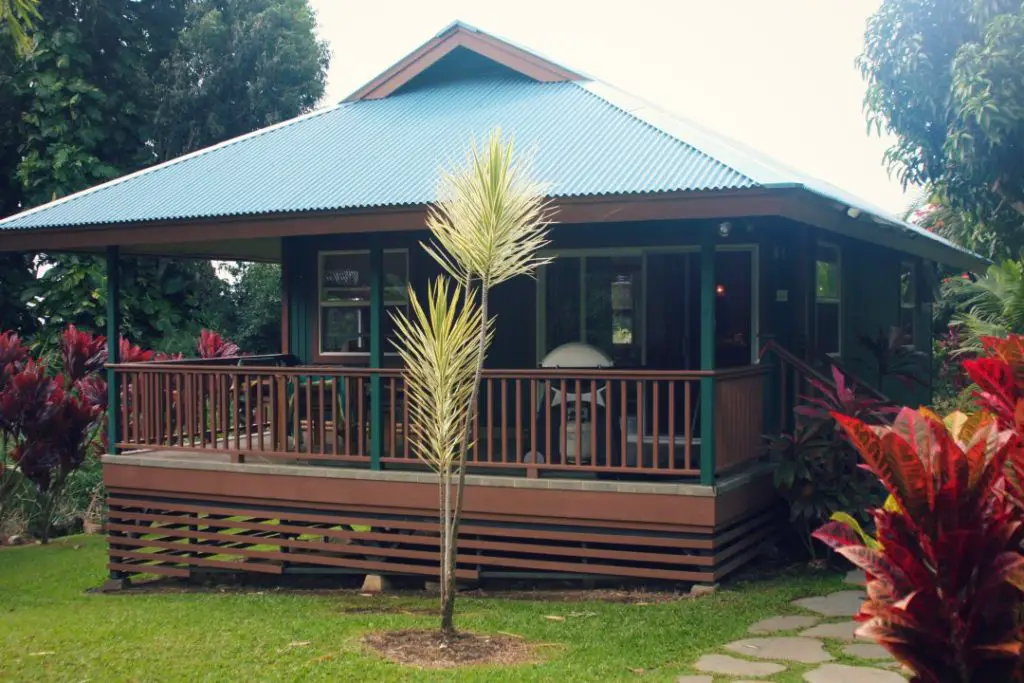 This will probably be the most difficult and frustrating part of booking a budget trip to visit Maui, especially during the holiday season. However, with the arrival of Airbnb, VRBO, and Booking.com (our preferred option) the increased competition and availability of rentals have increased dramatically.
Below are our recommended places to stay by budget.
Budget: The Guest House (barbecue & pool) or Ha'le Kiana (lovely B&B)
Mid-Range: Lahaina Shores Beach Resort (pool & hot tub!) 
Luxury: Noahs Hideaway Luxury B&B (recommended!) or Aston at The Whaler (on Kaanapali Beach)
Apartment: Hale Napili (on the beach)
You should check the available places depending on the number of people you're bringing with you. For instance, if you need a large room for a group of people, it may be best to search for the best resorts in Maui for families instead of booking smaller places. This way, you and your family will be comfortable throughout your stay.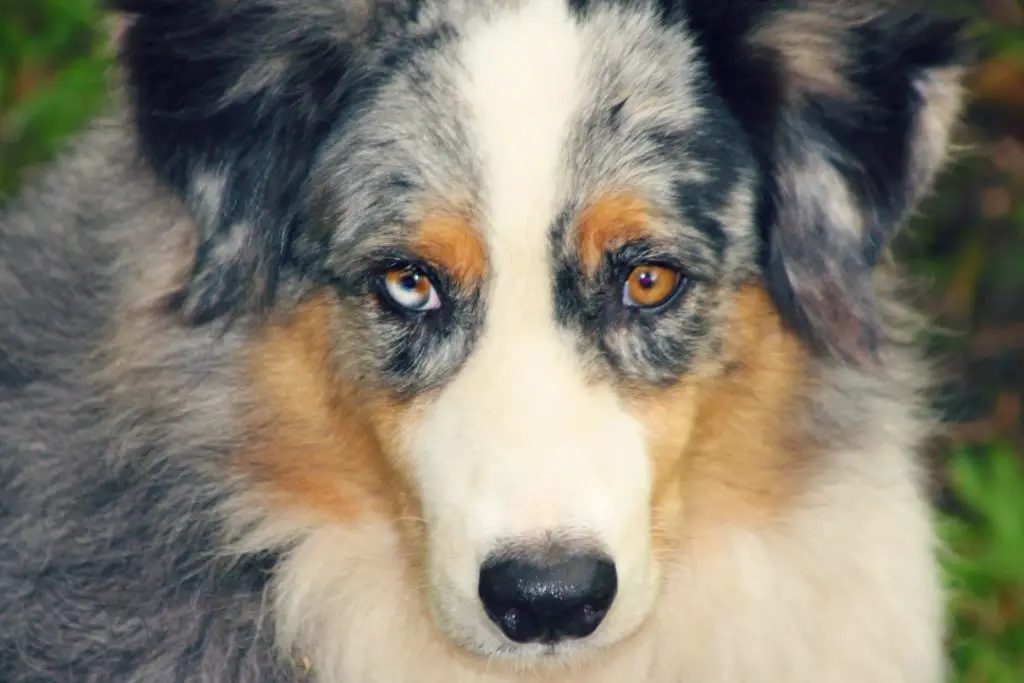 The most expensive day of the year to rent any accommodation, anywhere in the world is December 31. If you can find somewhere affordable to stay, immediately book it!
Accommodation Options on New Year's Eve
For example, a hotel may charge three or four times as much for staying the night of December 31. Ridiculously enough, the rates will go back to normal on January 1. It's worth checking out for one night and returning the next day to save a lot of money.
The hotel we were staying at during the holiday season tripled its price on December 31. We decided to check out for one night and return the following day. We saved a ton of money by finding a much cheaper alternative.
In these types of situations, you may need to find a smaller hotel or motel to stay in or something in a less popular area. Many times, hosts on rental sites (like Booking.com) don't increase their price for December 31 or don't raise it as high as current market prices.
This type of situation may allow you to find a good deal for New Year's! We'll discuss more about where we stayed in the itinerary below.
Maui's 10 Best Tours
There are so many great tours in Maui that it can be difficult to narrow it down to just a few. However, most of us have only a limited amount of time on the paradise island, as a result, here are Maui's 10 best tours.
You can go on tours you've always wanted to try during your stay in Maui. For example, if you prefer an exciting tour, you can take a surfing lesson. On the other hand, if you prefer a more laidback day tour, you can book a biking session and go sightseeing at your own pace.
Visit Maui Itinerary on a Budget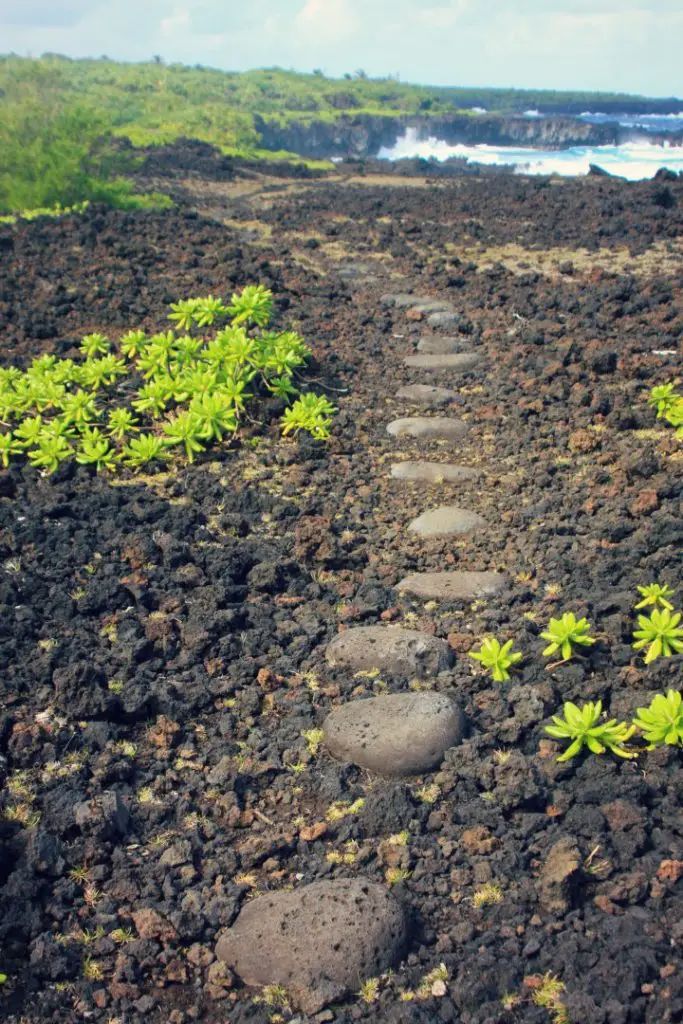 By staying in a few different areas on the island you'll be able to see more, drive less, and have more affordable options. For example, many people will drive the "Road to Hana" from the west side part of the island, which takes about three hours one-way, only to return on the same day.
This is a ton of driving to do in one day. Although a beautiful drive, there's simply just not enough time to enjoy the scenic spots along the way. Also, what you don't read about is the great number of people who get ill along the way.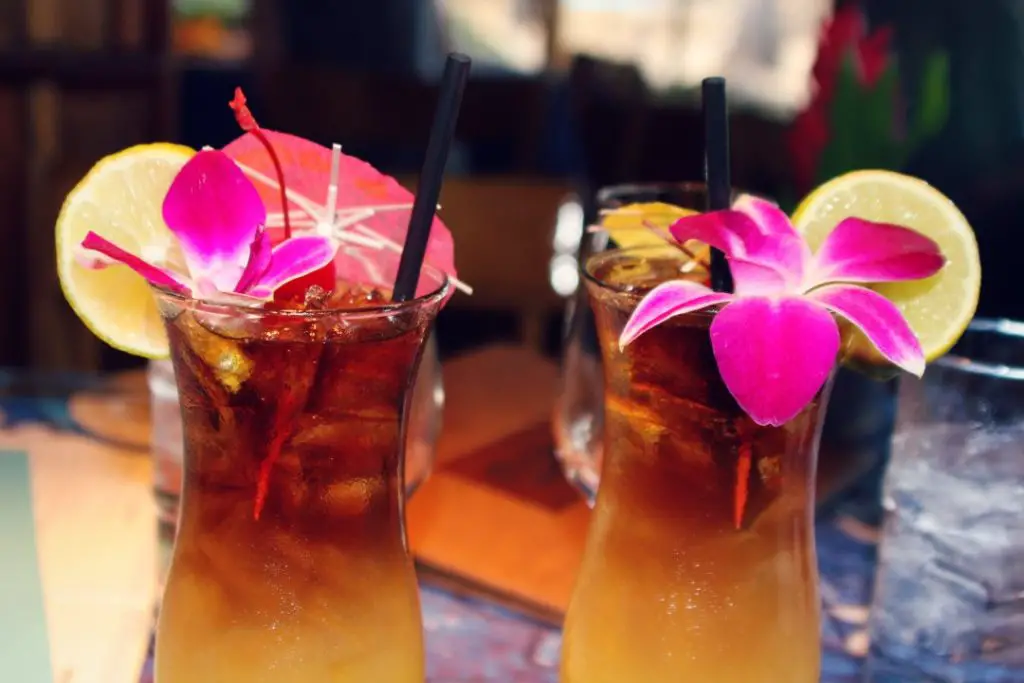 Many passengers end up with terrible cases of motion sickness due to the 620 curves and 59 bridges along the way. Although they offer a great meal set right on the ocean, starting your trip with lunch at the famous Mama's Fish House could easily worsen the motion sickness.
Based on the long drive and the yearning to explore the charming and quiet side of the island we decided to divide our time between East and West Maui.
East Maui | Hana-Kipahulu-Haleakalā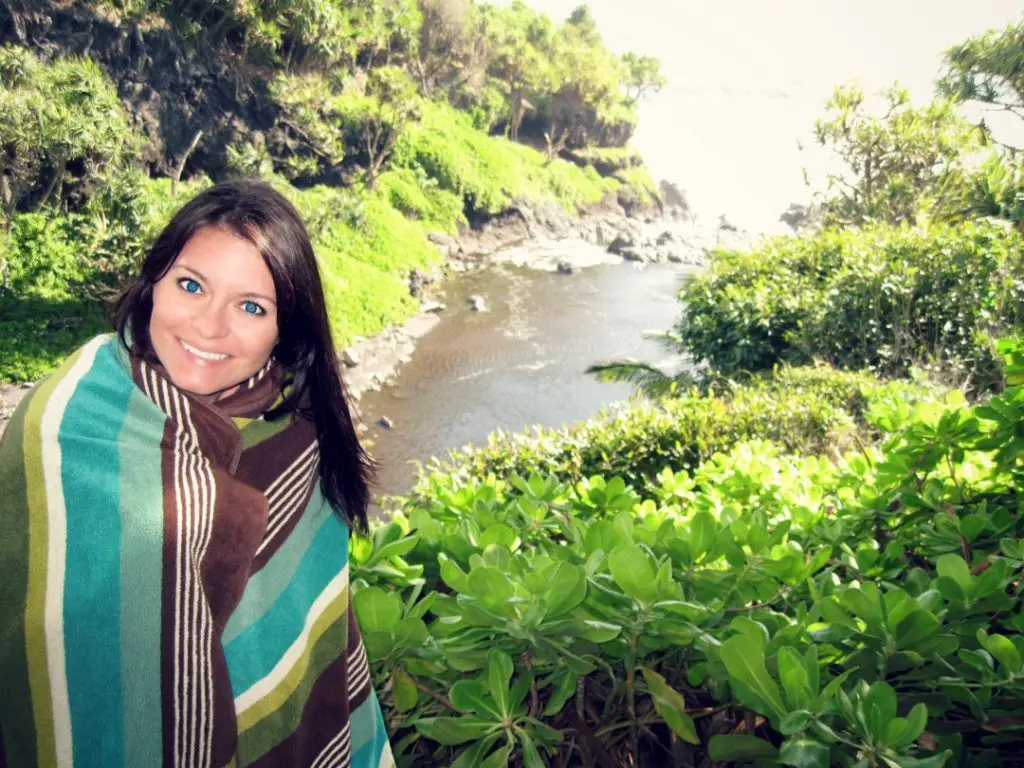 We were able to save a lot of money by booking a few nights in a charming cottage on the East Coast near Hana. It was much more affordable than most of the hotels on the West Coast. Also, it allowed us to save money on dining out because it came with a full kitchen and outdoor grill.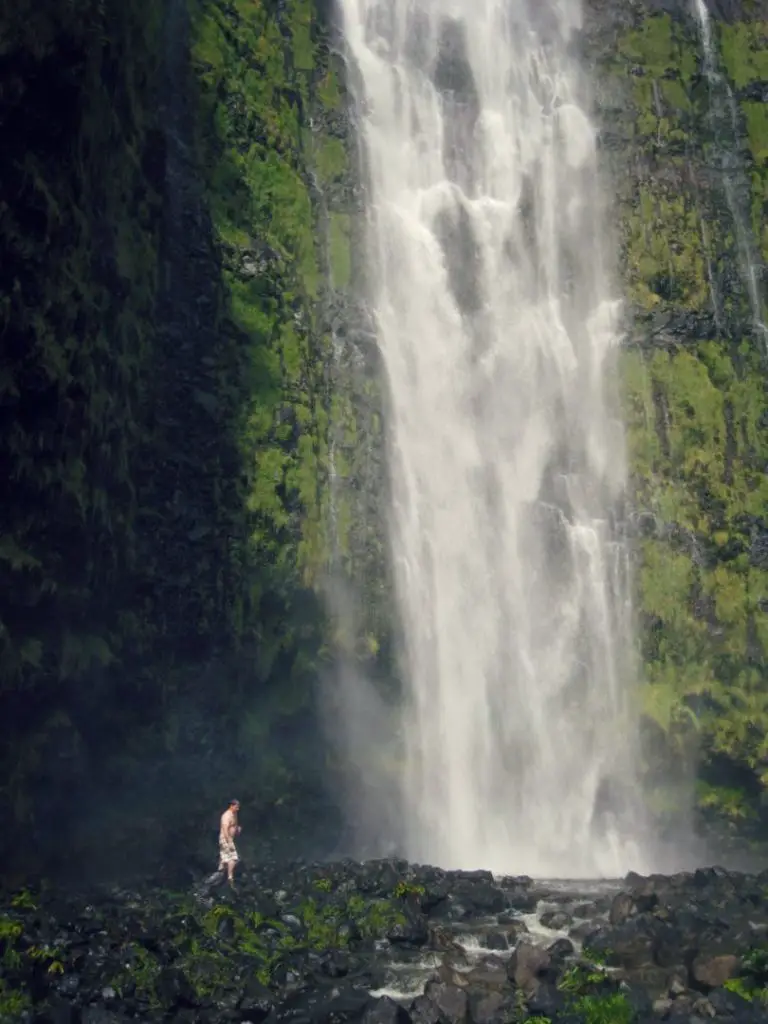 Specifically, we stayed three nights at Hana Paradise Cottages, although we don't think the cottage we stayed in is available anymore. However, perhaps there's now something even better out there!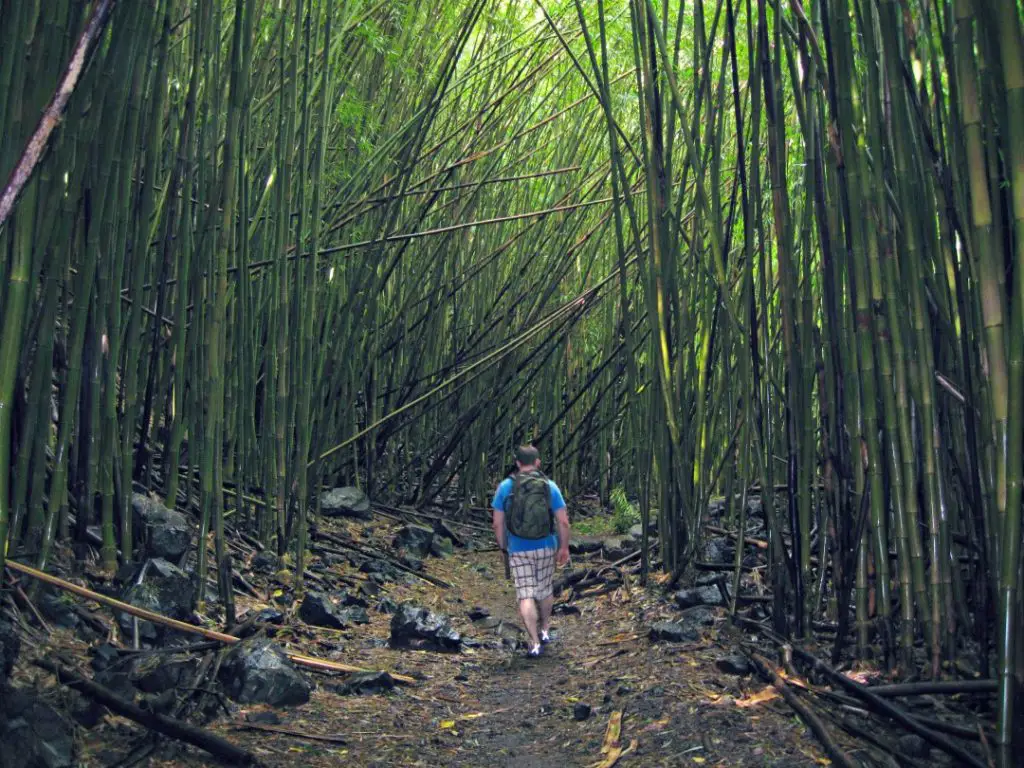 East Maui is the lush tropical side of the island, it's also much quieter. During our time here we didn't need to feel rushed and were able to appreciate nature and our surroundings.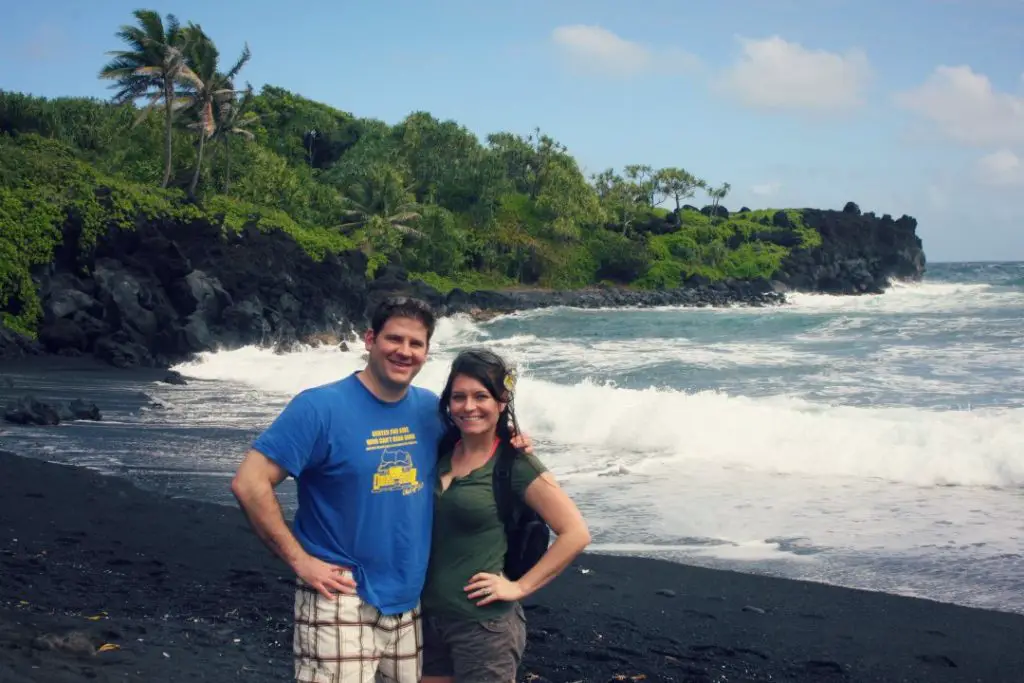 During the day we would explore the surrounding area by hiking, relaxing at Hamoa Beach, and grabbing fruit and lunch at the roadside stands.
Best Things to See East Maui
Some of the best things to see and do in East Maui are located on the road to Hana or near Hana, including:
Following our stay on the East Coast, we decided to return to the West Coast by heading south, to complete a full loop. Passing Kaupo, we drove along the base of the steep south ridge of Haleakalā.
We enjoyed soft rolling hills and views of the ocean to our left and waterfalls trickling down the side of Haleakalā to our right. For us, this section of Maui was the most impressive to drive through, absolutely stunning! Also, there was almost no one else on the road.
Upcountry | MauiWine-Kula
The drive back from Hana passes the MauiWine winery. It makes for the perfect pit stop. The cozy and charming tasting room named the "King's Cottage Tasting Room" is the perfect place to sample wine from Maui's only winery.
Like everything else in Maui, it's wonderful and worth trying. We purchased a bottle to enjoy later on at the hotel!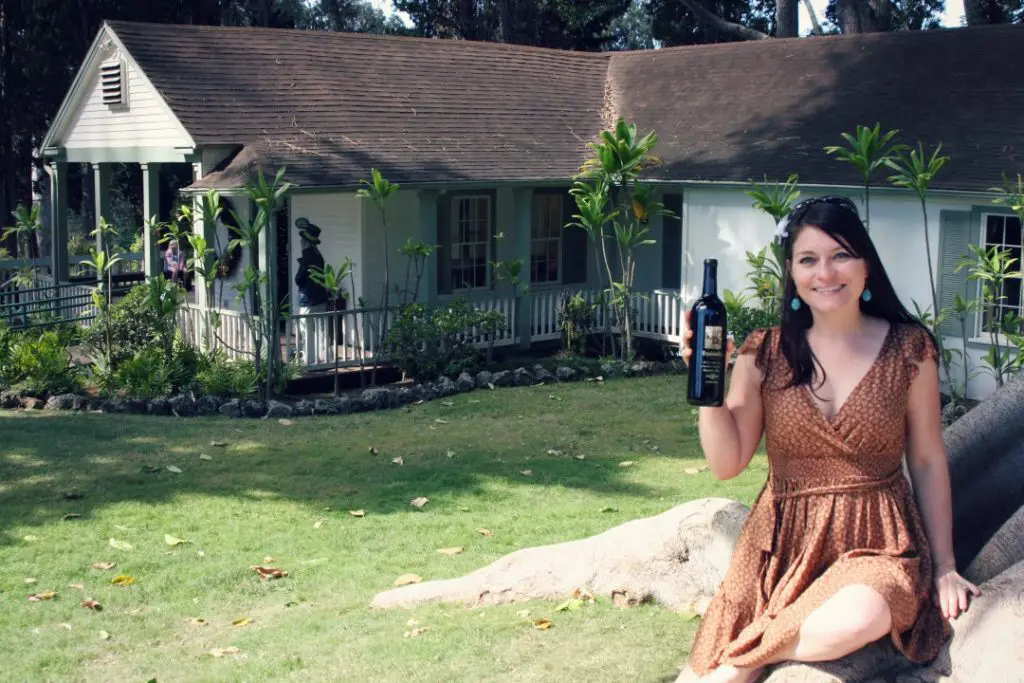 Following MauiWine, we continued our tour passing through the town of Kula. During much of this drive, you're gaining altitude, climbing to nearly 4,000 feet above sea level. The views were spectacular and the drive down was a lot of fun too. Put your vehicle into neutral to save gas!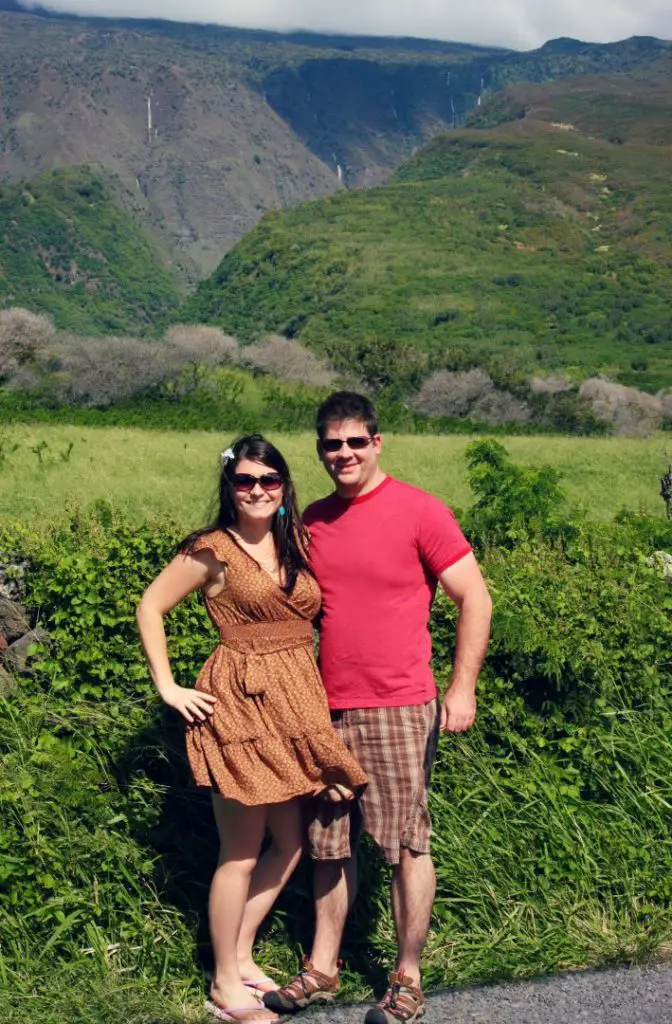 Sadly, we never made it to the top of Haleakalā. Simply put, we never had the time because we were enjoying the ocean and hotel life.
Many people rave about the views during the sunrise, which I'm sure is breathtaking. Others, enjoy memories of their time biking/cruising down from the top, which can be booked with Bike Maui. This is supposed to be quite the thrill. Maybe next time.
West and South Maui | Kaanapali-Wailea-Kapalua
We continued our journey to the Ka'anapali Beach Hotel, where we stayed for four nights, including Christmas day. We were a bit nervous about the hotel because it is on the older side and a little outdated.
However, the rooms were large and the location was great. We loved it! Also, since our visit, the hotel has received a wonderful renovation.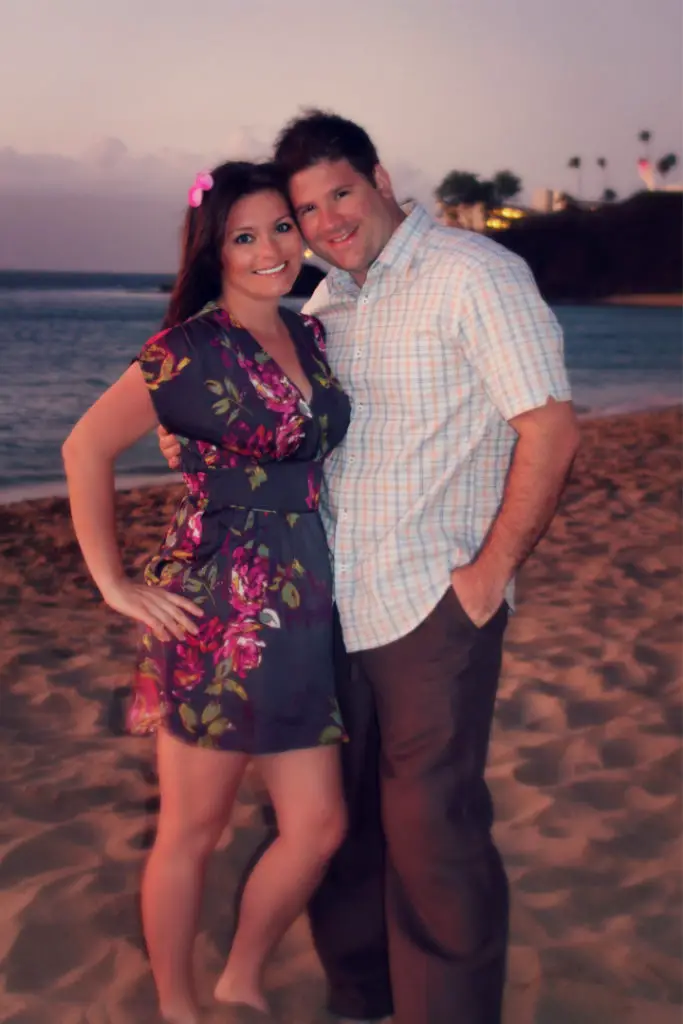 Hawaii's Most Hawaiian Hotel
They market themselves as "Hawaii's Most Hawaiian Hotel," as they provide many cultural activities onsite. The best part for us was the price and the location.
Special Christmas activities here include holiday entertainment, an outdoor candlelight Christmas Eve service, and a popular Christmas banquet. Extra special touches include candy canes placed on guests' pillows and Christmas caroling by the hotel staff, as well as nightly Hawaiian music and dancing.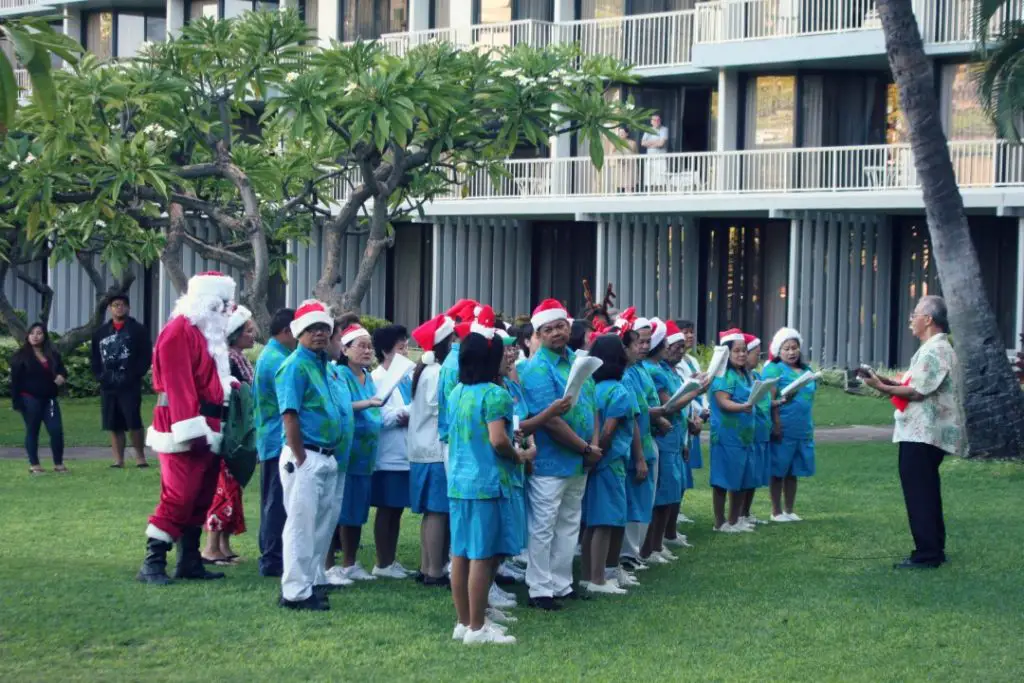 Compared to hotels right next door it was easily half the cost, if not less. Also, it's located next to Black Rock Beach, which makes it an epic place for swimming and snorkeling.
From Kaanapali, we were easily able to explore the best parts of West and South Maui including: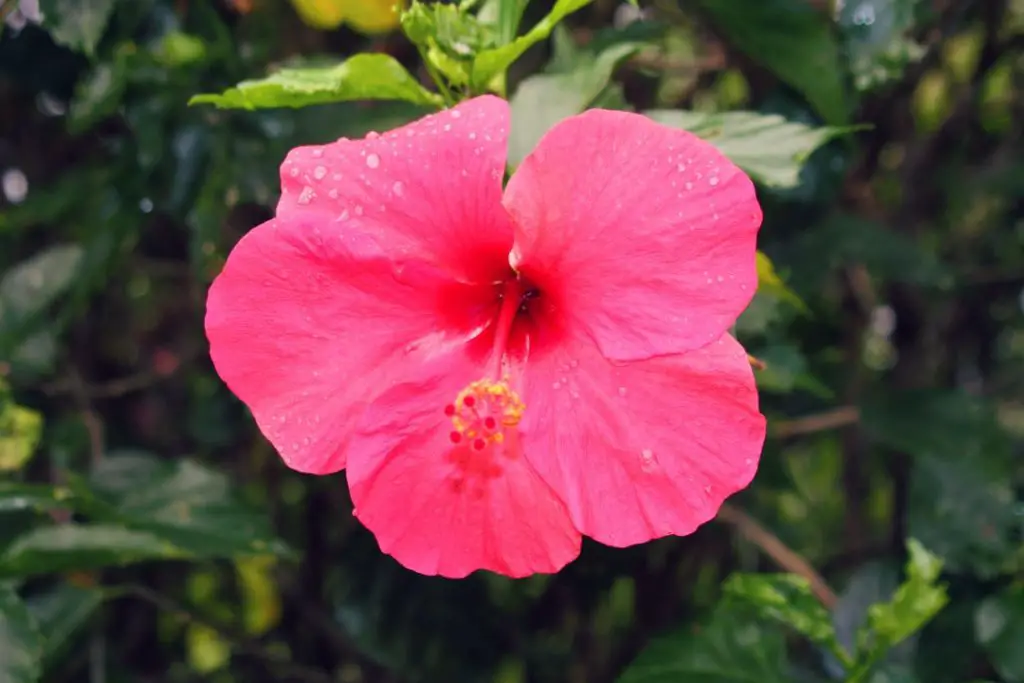 Did you visit Maui? What were some of the highlights from your trip? Share in the comments section below.
Backstory
We took this trip to visit Maui before selling everything we own to travel the world. As a speech therapist who worked in an elementary school, Audrey needed to take vacations around the school calendar.
Outside of summer, this only gave us a few options to travel and unfortunately, these are always the time of year that is the most expensive. Realistically, as "backpackers" we could never afford to take this same trip at the same comfort levels, and definitely wouldn't be renting a Mustang convertible.
Taking a look at the updated cocktail prices at Mama's Fish House shocks us! A Mai Tai which costs $20?! However, if this is a trip that you've always dreamed of doing, it is possible and not outrageously expensive if you can allow for flexibility in your time.
Conclusion
You can make your trip to Maui memorable regardless of your budget. If you want to make the most out of your money, book the most affordable options for your flights, accommodation, and tours. Once you've settled everything you'll need for your holiday, all that's left to do is to have fun and relax.