Warriors' Path State Park is named in honor of the trail used by American Indians to travel between the Ohio River in the north to the Smoky Mountains in the south. Located along Fort Patrick Henry Lake on the Holston River, near the border of Tennessee and Virginia, the park features wonderful opportunities for hiking, camping, boating, fishing, picnicking, and mountain biking.
Warriors' Path State Park may not carry the high profile of the nearby Smoky Mountains National Park, but that doesn't mean it's any less worthwhile or unique to visit.
Brief History of Warriors' Path
The Warriors' Path was originally formed and used as a hunting trail by the Cherokee of East Tennessee and the Shawnee of Ohio. Indian tribes referred to the path as Athiamiowee, or Path of the Armed Ones. As enemies, the two tribes frequently fought along the path.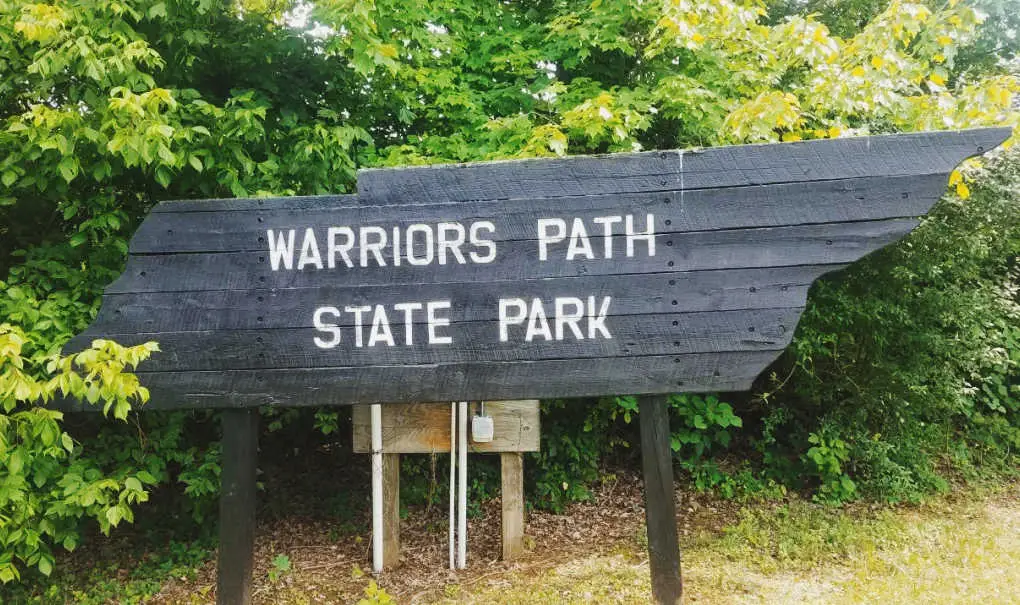 Surrounded by tall trees and wildflowers, and measuring about 18 inches wide, the path was in the ideal habitat for wild game hunting. Over time, the path became more extensive and was used for trade and to announce war.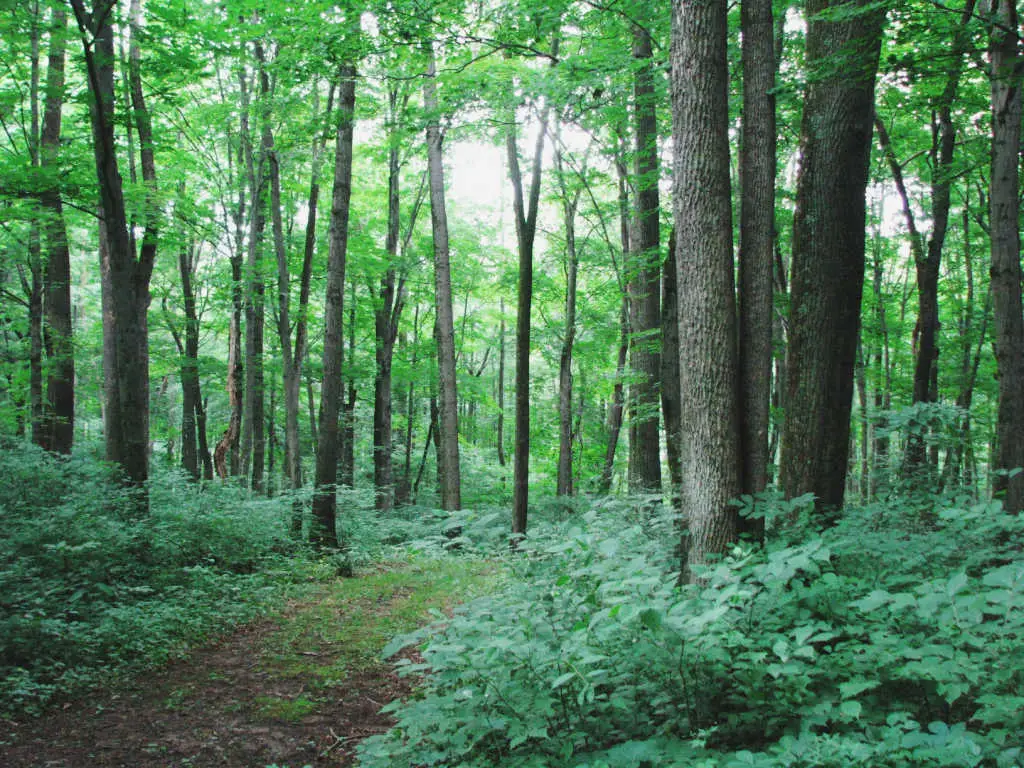 In the 1700s, the footpath began being used by European settlers. English-speaking pioneers named the trail Warriors' Path, and it naturally became a segment along the Wilderness Road, one of the two main routes used by settlers to reach Kentucky from the east.
Warriors' Path State Park
Not only is Warriors' Path State Park a great place to recollect history, but it's also an ideal location to enjoy the great outdoors. Visitors revel in walking, picnicking, hiking, fishing, mountain biking, and boating. Also, the park's golf course is nationally recognized and its nature education program has recently received awards.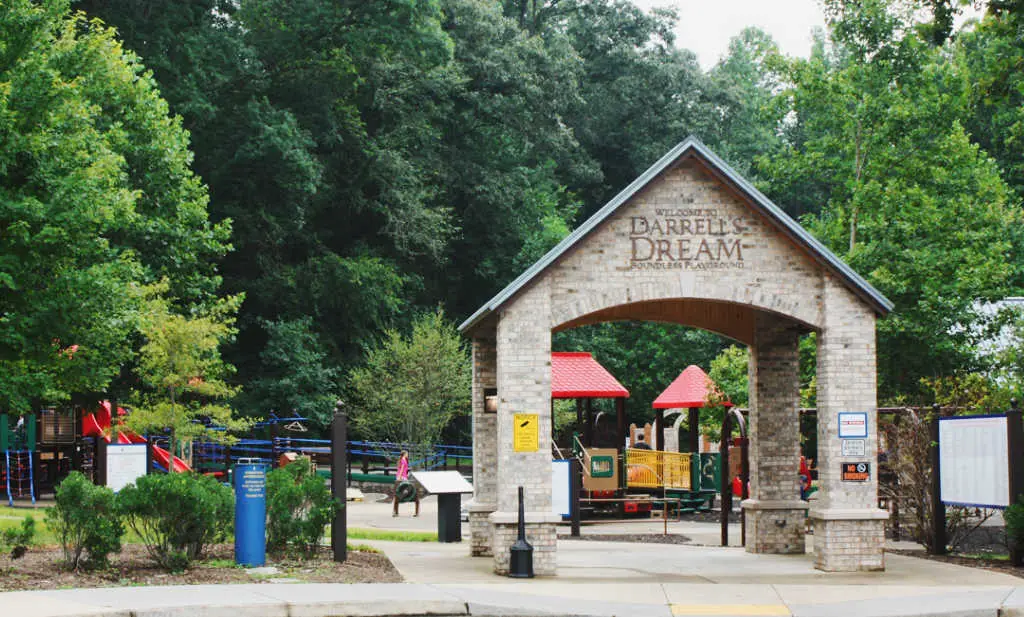 For many children, the highlight of a visit to Warriors' Path State Park is the Boundless playground. In short, the inclusive playground allows children with and without disabilities to learn and play together. In fact, the playground is so much fun that adults seem to have a great time too! Click here to see a detailed map of the park.
Where to Stay
There's literally so much to do at Warriors' Path that you could easily make a weekend out of it, perhaps even a full vacation! With that in mind, if you're not planning on camping at the park then these are the best places to stay nearby.
Budget: Super 8 (simple, quiet & clean)
Mid-Range: Holiday Inn Express Hotel & Suites (outdoor pool/king room with spa bath)
Luxury: Hampton Inn (spacious rooms & outdoor pool!)
10 Amazing Things to Do at Warriors' Path SP
Warriors' Path is an extraordinarily unique place to visit. With a renowned mountain biking trail, a Boundless Playground, a sensory braille trail, an amphitheater, and a treehouse, there's literally something here for everyone. With that in mind, here are 10 amazing things to do at Warriors' Path State Park.
1. Take a Hike
With nearly 16 miles of hiking trails, Warriors' Path is a great place to enjoy the outdoors and wildlife. A variety of trails are on hand to satisfy all hikers, everything from easy strolls to strenuous hikes.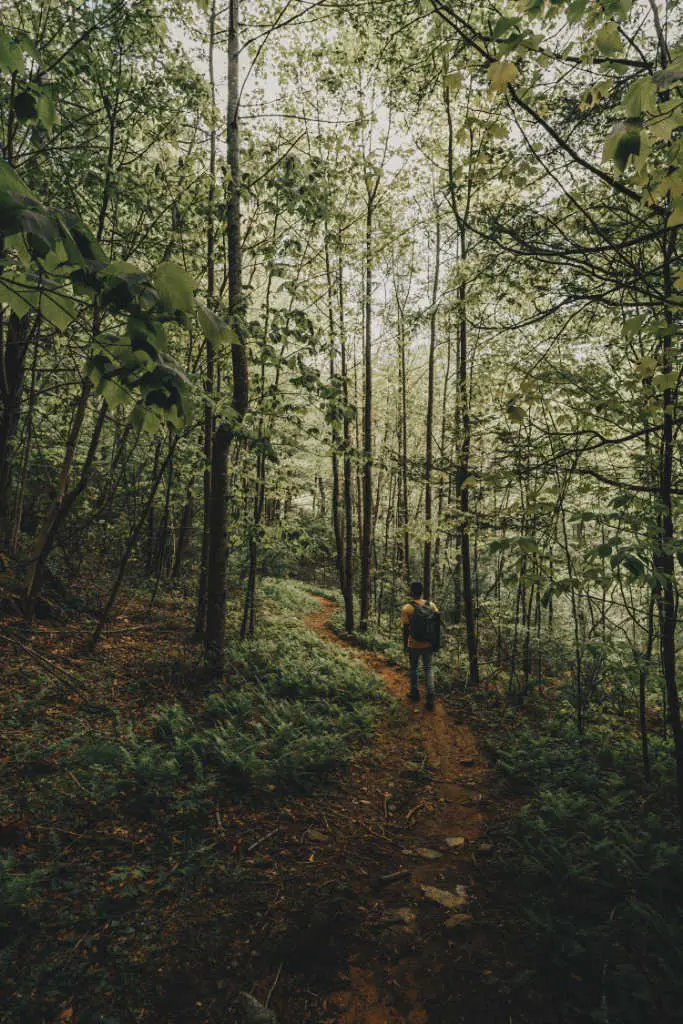 The variety of trails traverse through wetlands, fields, forests, and some even provide views of the lake. For example, Duck Island features a lovely paved 0.7-mile walking trail that guides visitors along the perimeter of Fort Patrick Henry Lake.
2. Go Mountain Biking
Warriors' Path features an internationally-renowned mountain bike trail system. The challenging yet scenic trails meander over about 12 miles through the park's backcountry.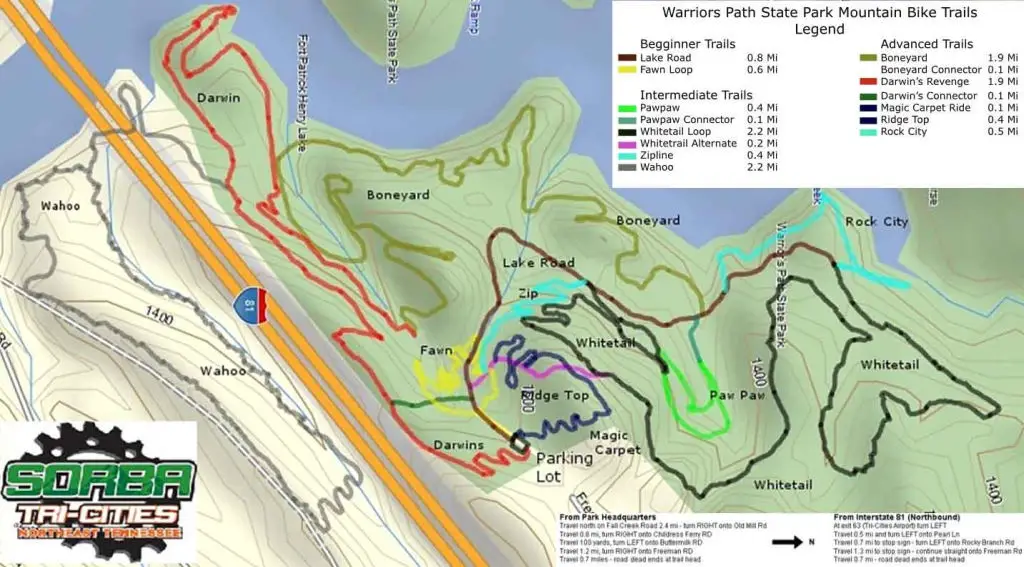 One of the highlights is the Bone Crusher trail. It snakes its way to the lake where riders may view the lake and beautiful cliffs along the waterline. Also, there's a 0.7-mile paved path on Duck Island that's popular with cyclists. Please keep in mind that hikers are allowed to access mountain bike trails but mountain bikers are not allowed to access hiking trails.
3. Catch a Fish
Fort Patrick Henry Lake provides the perfect setting for year-round fishing. With bluegill, bass, and rainbow trout, just to name a few, there's a great opportunity for some fun fishing. Finally, keep in mind, anyone fishing must have a Tennessee fishing license.
4. Enjoy a Boat Ride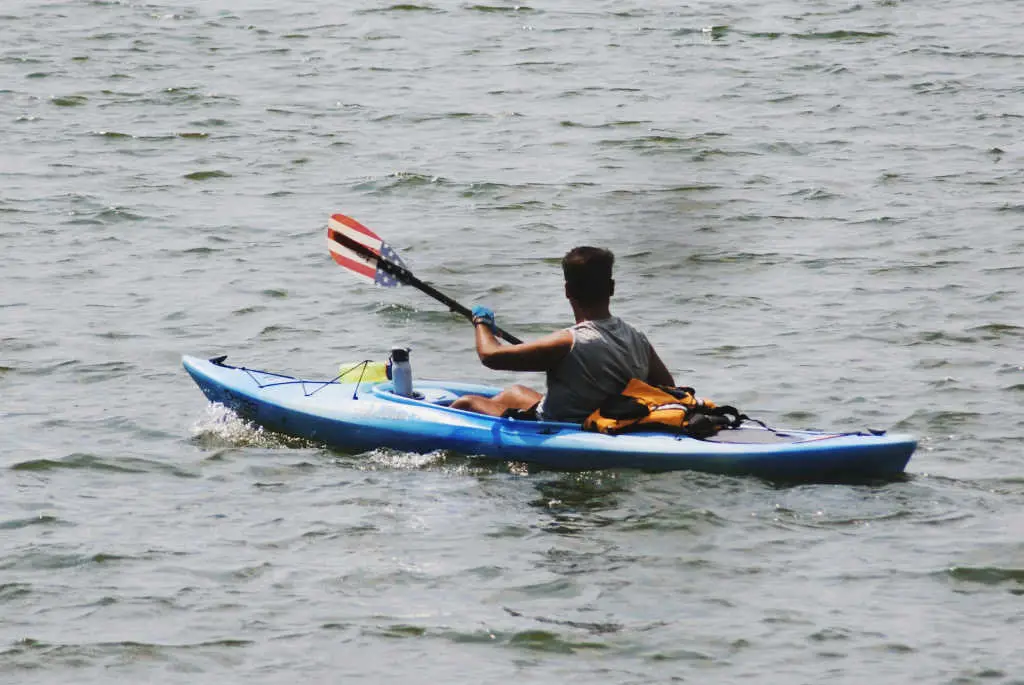 Warriors' Path has a marina with two boat ramps which allows guests to access the lake with their own boat. Visitors without watercraft may rent a paddleboat, canoe, kayak, or fishing boat. Furthermore, the marina is open from March through November and fuel is available for purchase.
5. Relax With a Picnic
As one of the most popular places to picnic in the state, Warriors' Path is a great place to enjoy a meal in nature. Currently, there are 37 picnic tables, which include grills, and they're scattered throughout Duck Island and Picnic Hill (above the marina). For large events, the park features five pavilions that seat up to 100 people.
6. Sleep Under the Stars
Warriors' Path has two large campgrounds, the main campground, and an overflow campground. The main campground consists of  94 sites that include both electricity and water. Also, the sites are so spacious that even the largest RVs fit comfortably.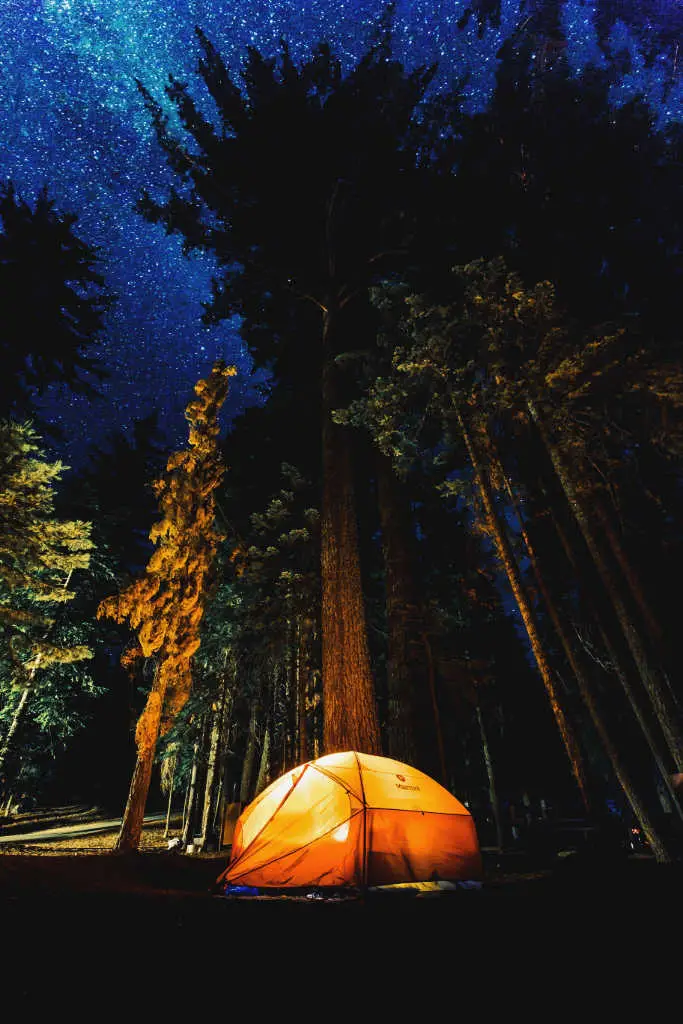 Campers may use one of two dumping stations, and restrooms with showers are conveniently positioned. Finally, the main campground has a section that is open year-round which includes electricity and frost-free faucets.
The overflow campground has 40 tent sites and is open during the summer months. Also, there isn't any electricity or water available, however, water is accessible near the comfort station.
7. Go For a Swim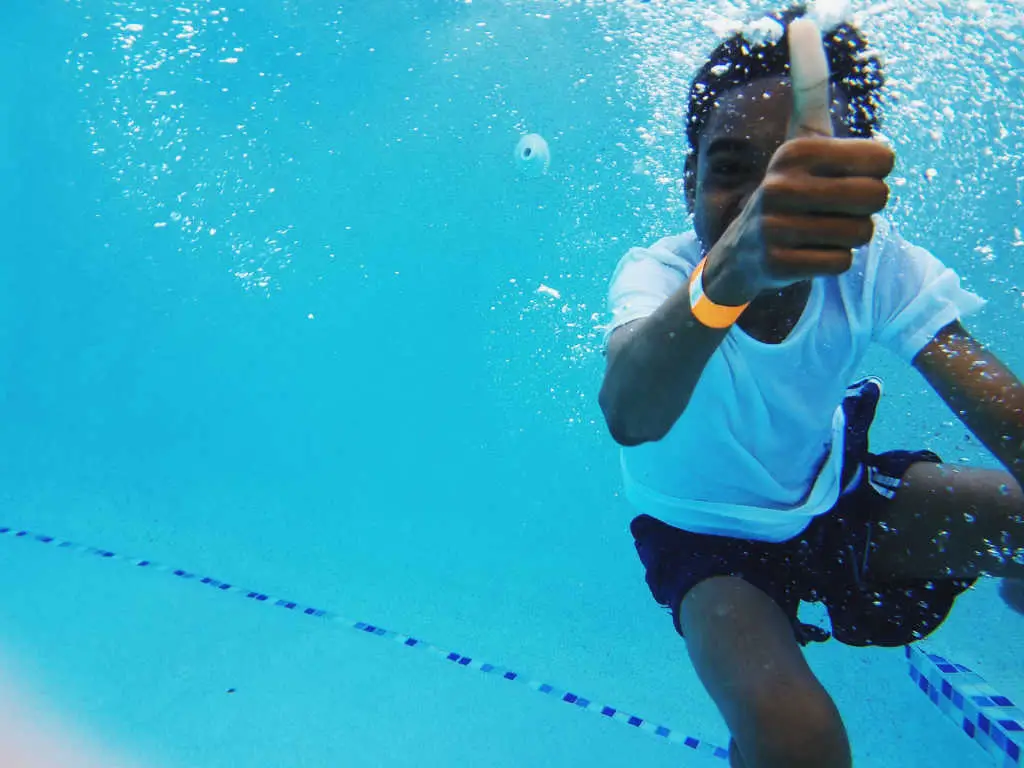 Near the campground is a massive Olympic-sized swimming pool. It's open every Wednesday to Sunday, from Memorial Day weekend until mid-August, however, there is a meager entrance fee.
8. Play a Round of Golf or Disc Golf
Few people know that Warriors' Path has one of the best 18-hole golf courses in the state, and possibly in the country. Also, the impeccably maintained course features a driving range, putting green, practice bunker, and a Pro Shop. Finally, it's open every day of the year except for Christmas day.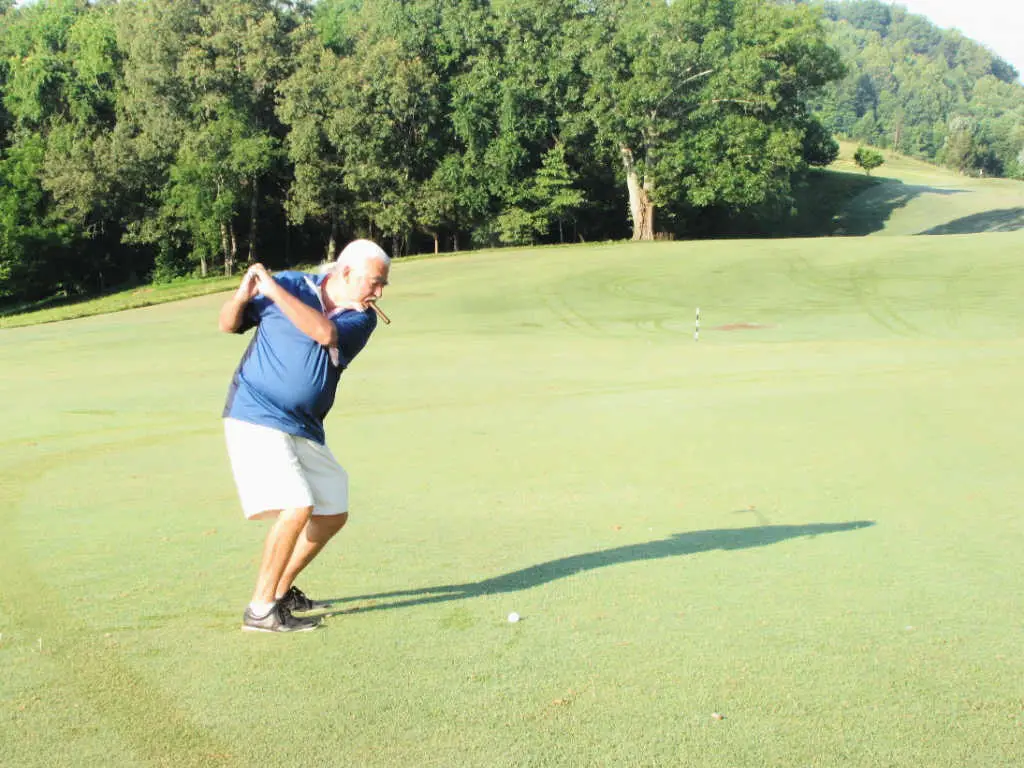 Fans of disc golf will enjoy playing on the divergent and challenging 27 hole disc golf course. Holes are spread across various terrain with interesting lengths and elevation changes.
9. Find Your Inner Cowboy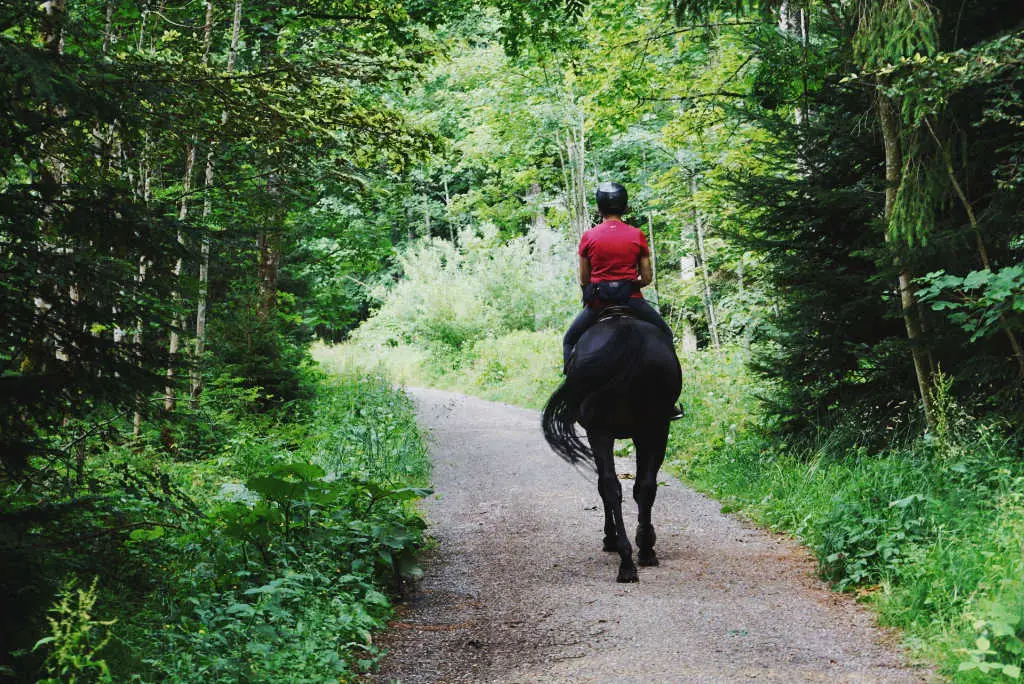 Visitors interested in finding their inner cowboy or who are just looking for a scenic horseback ride will want to stop by the stables. Warriors' Path short but impressive 2 miles of trails allows riders to pass through scenic and interesting woodlands. Also, the stable offers both guided trail rides and pony rides for children and is open from April to November.
10. Play Around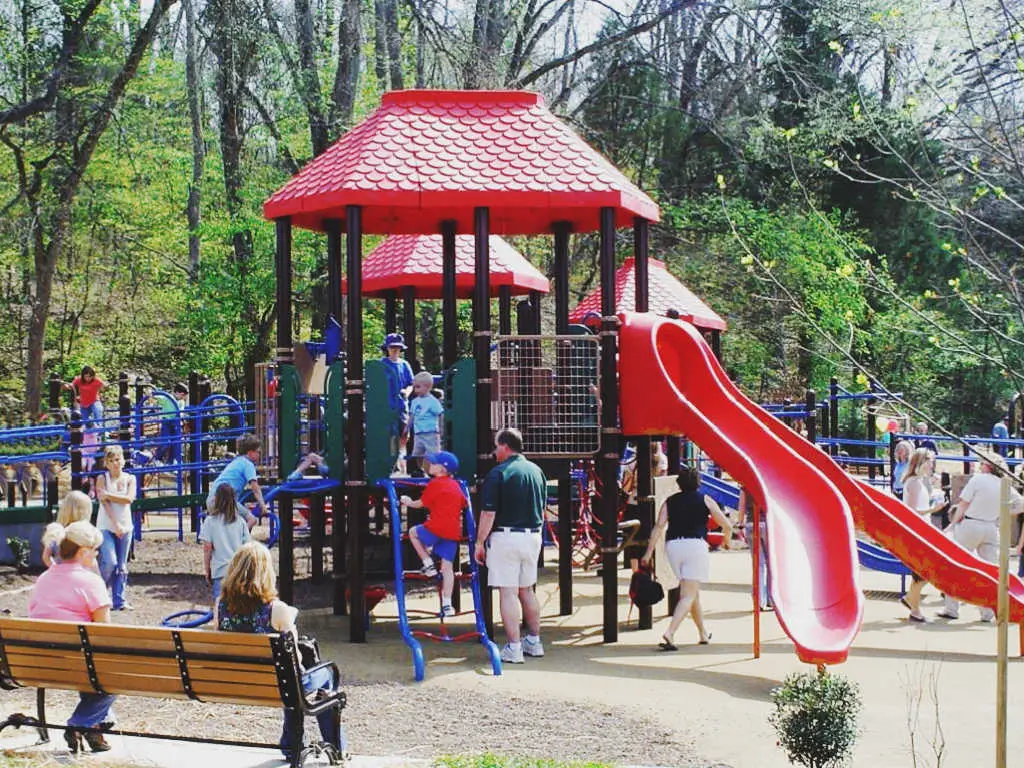 Children of all shapes, sizes, and abilities will enjoy playing around at the Boundless Playground. The large park features accessible sandboxes, playhouses, climbing equipment, slides, and swings. Other highlights include the fully accessible Lions Club Narnia Braille Trail and the Anderson Treehouse.
Please note: Reservations are required for Camping, Golf Tee Times, Picnic Shelters, Amphitheater, and Recreation Center.