Smartphone apps have become the world's favorite travel companions, offering a magnitude of assistance to the everyday traveler. Whether they help us to navigate our routes, organize our trips, or share all our special moments with our followers, the allure of smartphone technology is that they go where we go.
The mobile generation has become accustomed to connectivity and accessibility. However, with thousands upon thousands of new apps available in our PlayStores, finding the right one for you can be a daunting task.
Choices, Choices
Of course, among the categories of smartphone apps, social media is probably everyone's favorite outlet. It's exciting and fun to share our collective experiences and memories with friends, family, and followers.
The problem is discovering our place in a like-minded community amid millions of active online users. Most of us, want to find our place not only in the real world—but in the virtual world too.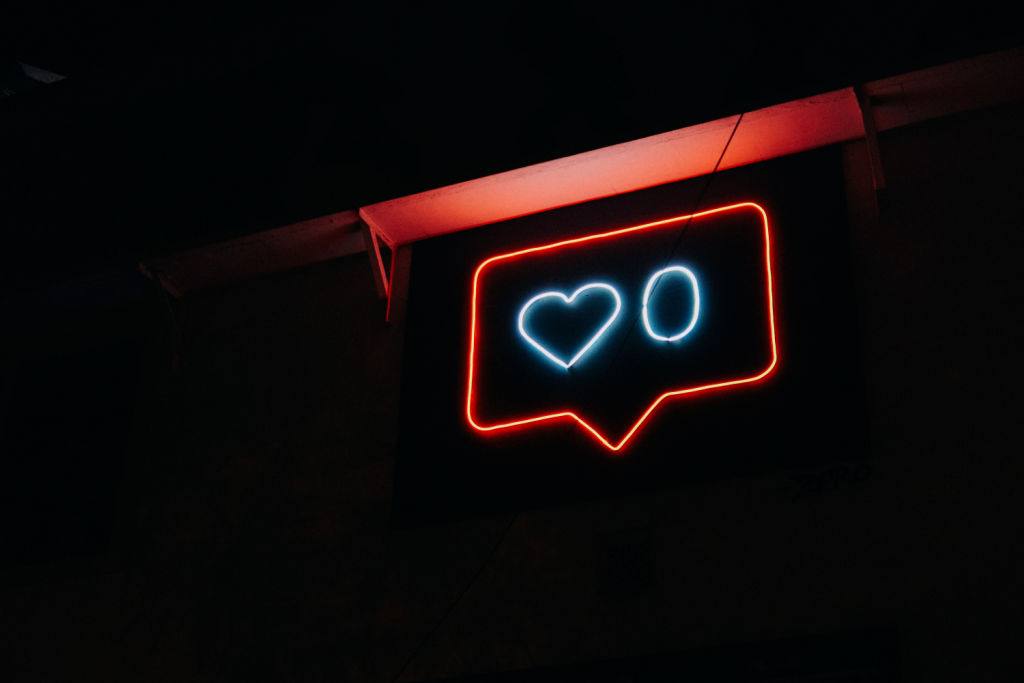 The best way to combat that essence of feeling lost in the crowd with some of the other "big name" social media apps is to begin seeking out new platforms that offer a little something more. Consider it a fresh start in a new, intriguing community.
Introducing Framey
Framey is a fresh, new travel app that offers a plethora of uses for the everyday explorer. The basis of the platform is one of inspiration. That is, the app helps travelers shy away from travel planners and long hours of online research by offering an infinite list of trendy attractions, hidden gems, and worldwide destinations.
This is the first travel social networking app of its kind. Every day new creators and travel influencers are joining Framey, adding exciting travel content from all around the world.
How Framey Works
Scrolling through amazing and inspiring photography will be the starting point of your journey. This is because around the world, every day travelers are sharing their captivating pictures on Framey. This helps other globetrotters learn about new points of interest and unique attractions around the world.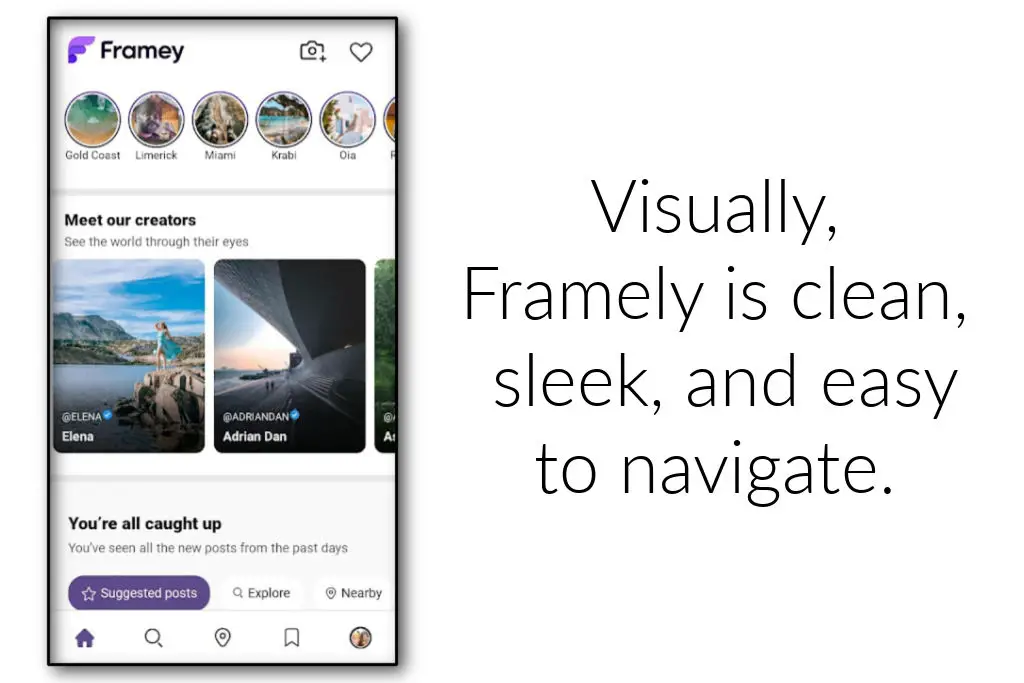 The app features an online map that makes it easy to track down attractions too. Simply open the map, save all of the interesting spots nearby, and get directions to each awesome location.
Unique Features
One unique feature that stands out in Framey, is its blogging guide. Rather than wordy, long-winded articles, travel tips are shared in a stunning visual format. For example, planning a trip to Moldova? All the of the country's best attractions are laid out in an easy-to-scroll, visual layout.
Also, using the app's main features, many essential travel tools will be accessible with an easy tap. For example, you can book rideshares, create location-based itineraries, and even get directions. Framey is your one-stop-shop for planning your next vacation.
There is truth that photography can inspire in just one shot. – The Budget Savvy Travelers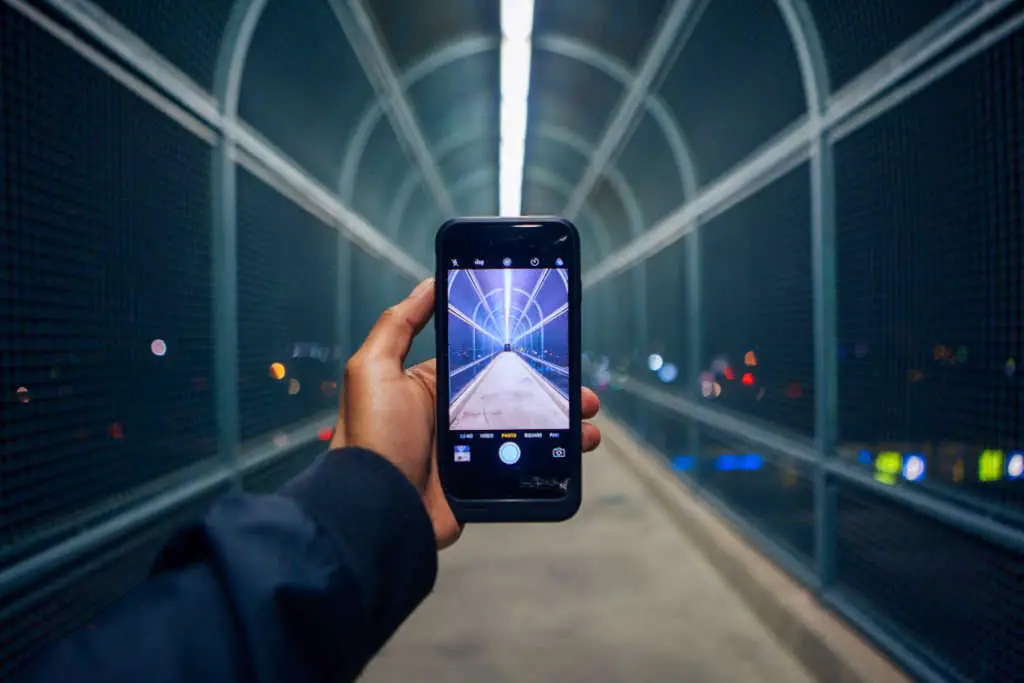 The main features of Framey include:
A stunning travel feed to inspire your next vacation.
The opportunity to build your bucket list.
Software that supports users in over 8 languages.
An option to follow like-minded travelers from around the globe.
The ability to easily create travel itineraries, both near and far.
Easy to use navigation tools, with an option for rideshare bookings.
Accessibility to maps to mark desired attractions and other points of interest.
Sharing options to post your inspiring travel content.
Social networking features, in an appealing image-based blogging format.
Save time on your holiday planning by exploring incredible undiscovered destinations that our inspirational trip advisors publish on their social feeds. Find exotic destinations and secret escapes chosen by our travel content creators.
Transform Dream Photos Into Memories
These days, more and more travelers are being inspired by the visual aspect of travel. That means, one photo or one social media post, can inspire an entire vacation.
Unlike other apps where a variety of themes and content are shared, Framey focuses on travel as its primary subject matter. Framey's goal is to transform dream photos into memorable trips.
Long-time followers of ours will remember the time that a random social media photo inspired us to plan an amazing trip to Taiwan. The first time I saw Taroko Gorge National Park in a photo I knew I had to visit it. The image showcased Taiwan's misty, mountainous landscape with a turquoise river and it put my wanderlust on full throttle.
There is a truth that photography can inspire in just one shot.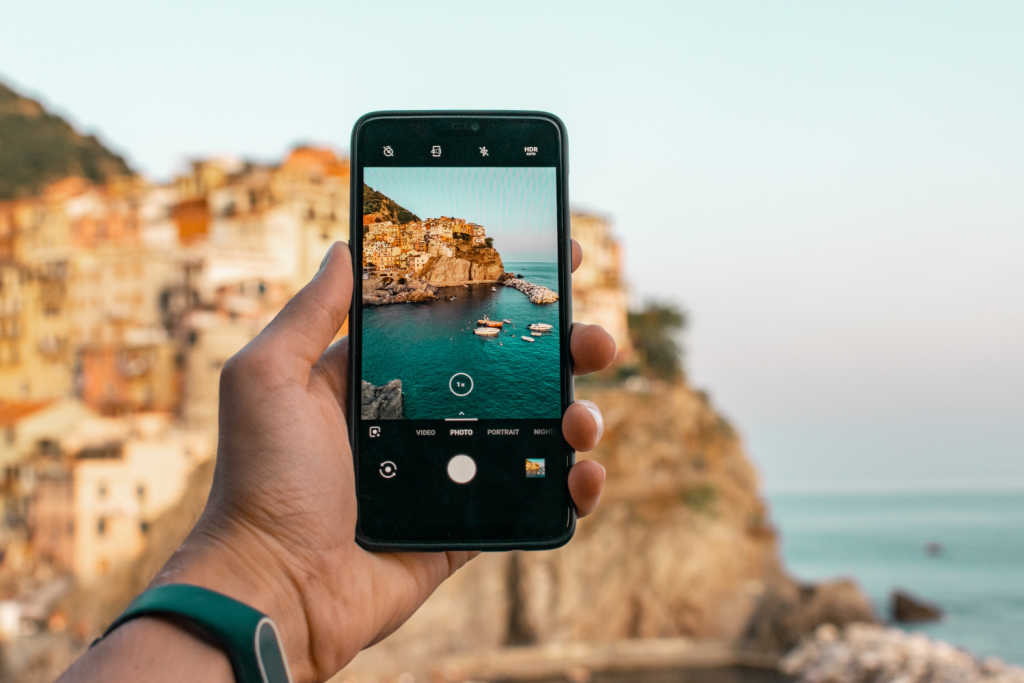 Social Networking For All Travelers
Whether you're traveling as a couple, a small group, or even a solo traveler, Framey is for you. Personalized feeds allow you to connect with other travelers from around the globe that have similar interests.
Additionally, the content is family-friendly making it great for your younger travelers too. Every day, Framey's community continues to grow making it the latest social networking app to get new, unique travel advice.
Let's Get Started
Whether you're about to visit a destination for the first time or simply looking for some fresh local ideas for the weekend, Framey offers some cool inspiration for your next adventure. After creating your account, the upload option allows you to inspire other travelers with your content too.
Download Framey from your mobile app store today, available for both Android and iOS. New content and features are being offered daily. Let us know what you discover and please connect with us there @thebudgetsavvytravelers.