If you're looking for the best places to stay in Key West, look no further. We all want to visit Key West and stay in the best accommodations with the coolest pools to experience the unique island atmosphere, the beautiful weather, and the crystal clear waters.
Most of all, when we hear the song Margaritaville, we don't want to regret not making the trip down to this little slice of paradise. After all, you'll be walking in the footsteps of Jimmy Buffett himself.
While strolling through the Old Town, you'll experience the magic that inspired the feel-good songs of Jimmy Buffett. It will most certainly become infectious in your mood. There's little doubt why The Marker Key West has such a high percentage of repeat visitors—they are known for their fabulous outdoor bar and restaurant, posh accommodations, chill beach pool life, and the ability to get a little wild.
"Give me oysters and beer for dinner every day of the year,
And I'll feel fine, I'll feel fine." – Jimmy Buffett
6 Reasons Why This Is the Best Place to Stay in Key West
Below are six reasons why The Marker Key West is one of the best places to stay in Key West on your next vacation—all inspired by Mr. Margartaville himself, Jimmy Buffet!
1. Gonna Put the World Away for a Minute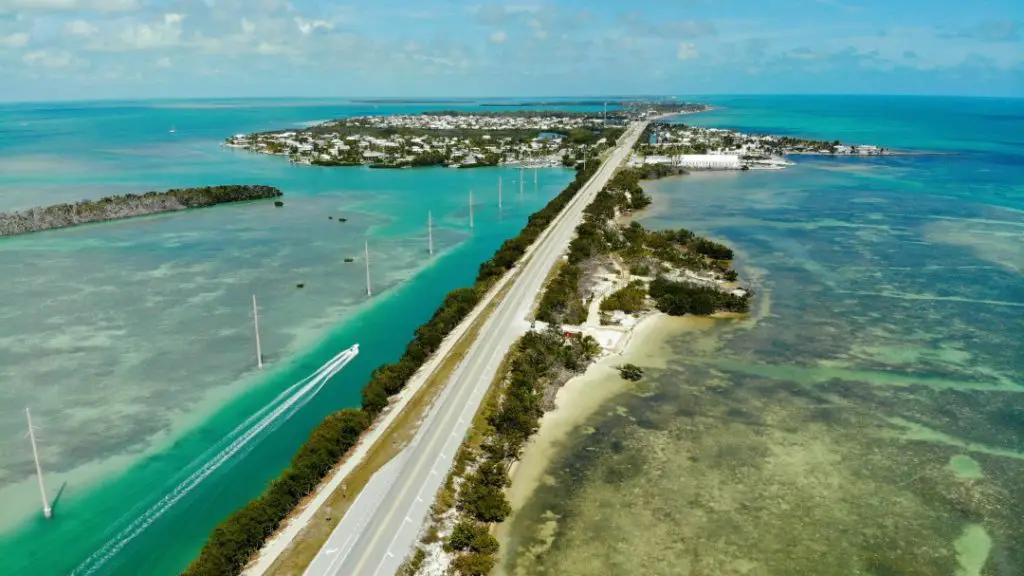 Driving down the Overseas Highway, you'll begin to notice yourself unwind as you make your way closer to Key West. Considered one of the most scenic drives in the world, this 100-mile route over stunning turquoise blue and green waters should not be rushed. Some days you won't have a choice as the traffic can get pretty treacherous.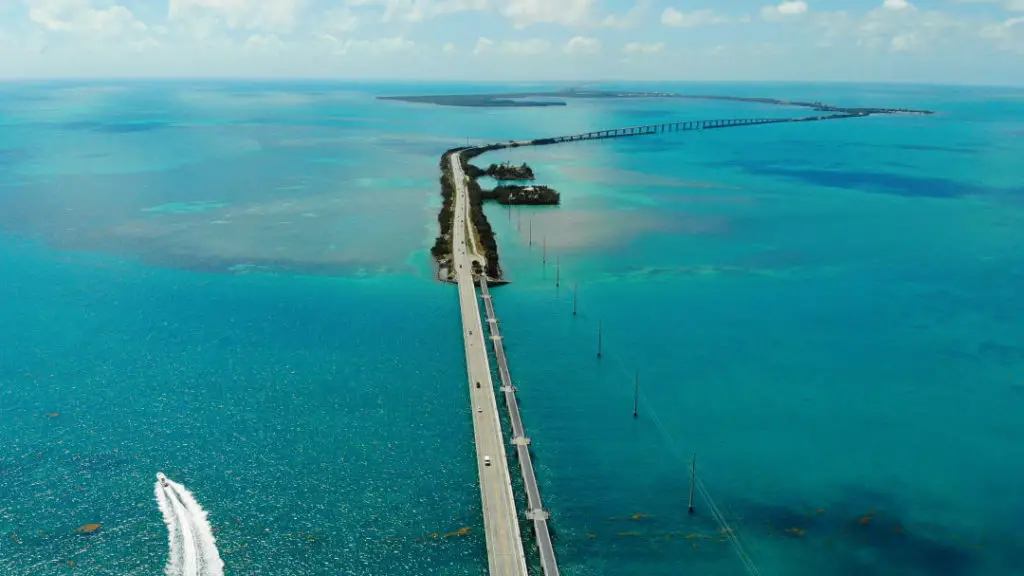 Either way, kick back and relax as the highway hops from island to island. There's little doubt that one of the joys of visiting the best Key West resorts is the drive down. Stay patient and trust the journey. Highlights along the way include Route 66-like roadside attractions, fresh-caught seafood restaurants, and breathtaking views. At this point, shirts are optional!
2. The Ocean Is My Only Medication
Yeah! You've made it to Key West. The first things you'll notice are the palm tree-lined streets and the laidback atmosphere. Your first stop will probably be at your hotel located in the Old Town. This is also known as the historic district. It's the western half of the island, where the central business district and the majority of tourist attractions are located.
We stayed at The Marker Waterfront Resort located at Mile Marker 0. We loved the location of this hotel. It sits along Key West's historic seaport and is within walking distance of all of the best Key West resorts, bars, and restaurants. Our daily dose of medication included relaxing on our balcony and breathing in the fresh ocean air. No prescription is needed!
3. If Life Gives You Lemons, Make Margaritas
Most people will agree that The Marker Key West is best visited from March through May. During this time, it's a bit more affordable than the more expensive winter months and the weather is warm and sunny.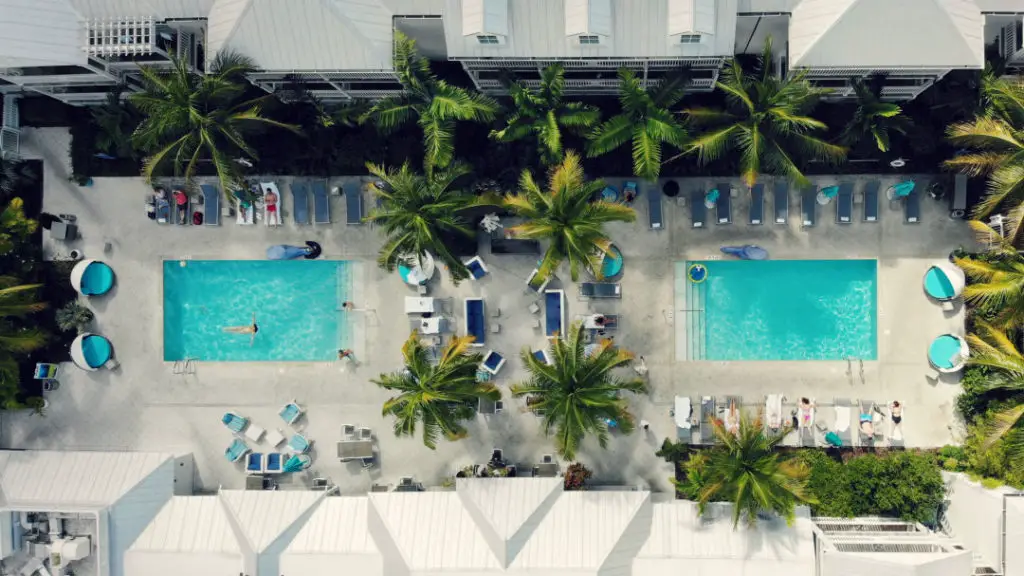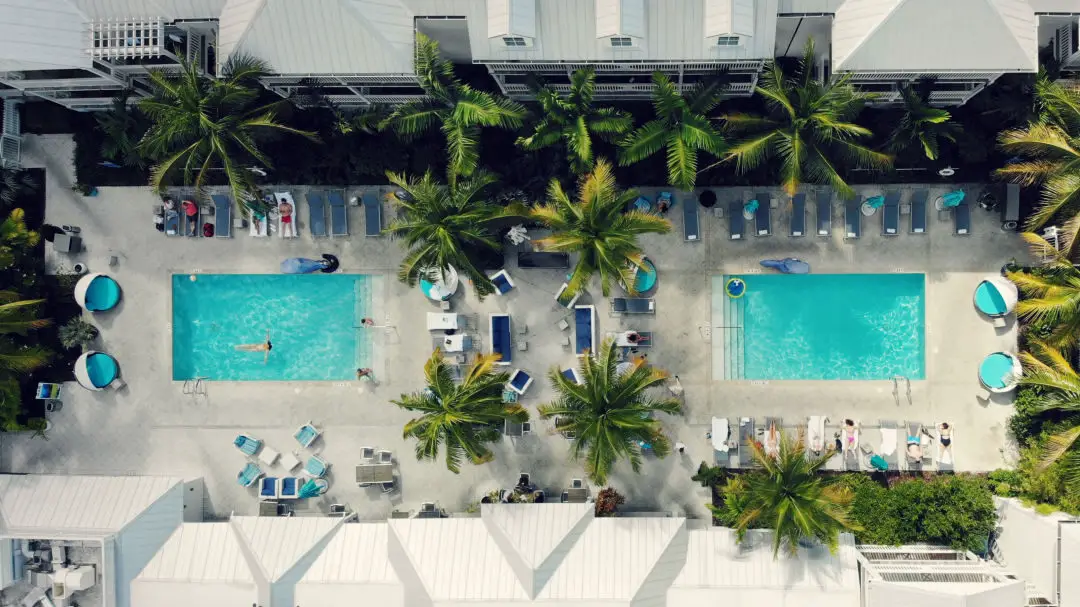 Realistically, as long as you avoid the rainy season between August and October, you'll probably have great weather. Otherwise, you might be forced to sit in a pub all day drinking margaritas.
But, as Jimmy Buffett advises, when life gives you lemons, make margaritas. To make you feel a little better, even on the sunniest of days in Key West, you may find yourself savoring some cool drinks at one of the iconic bars anyway.
4. Waitress, I Need Two More Boat Drinks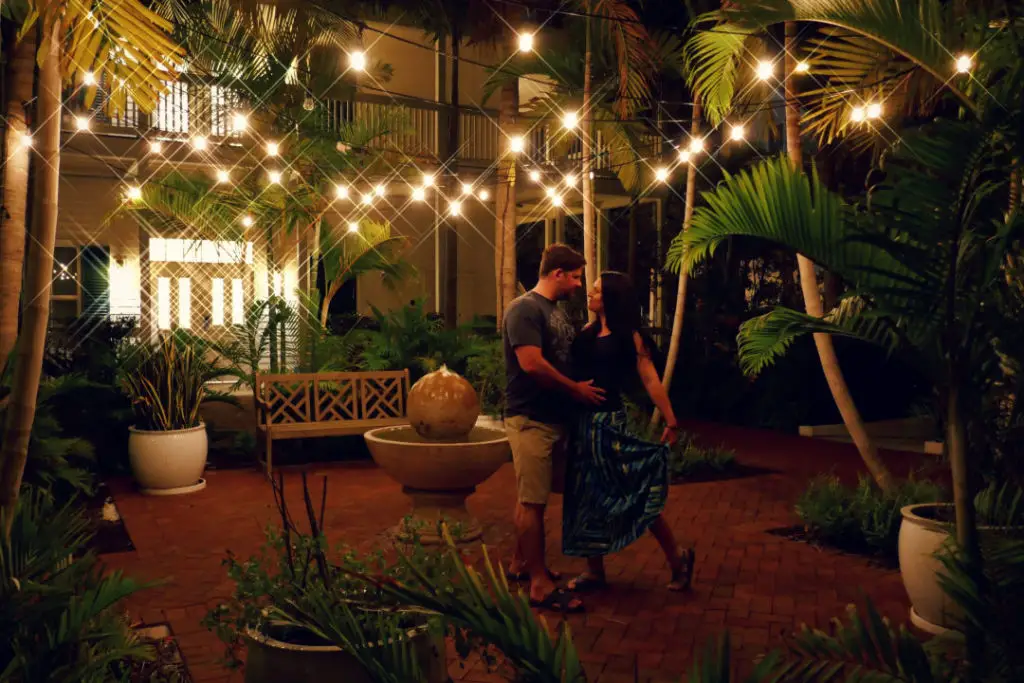 Life doesn't get much better than hopping on a plane during a cold and dreary Midwest winter and escaping to the best Key West resorts.
Duval Street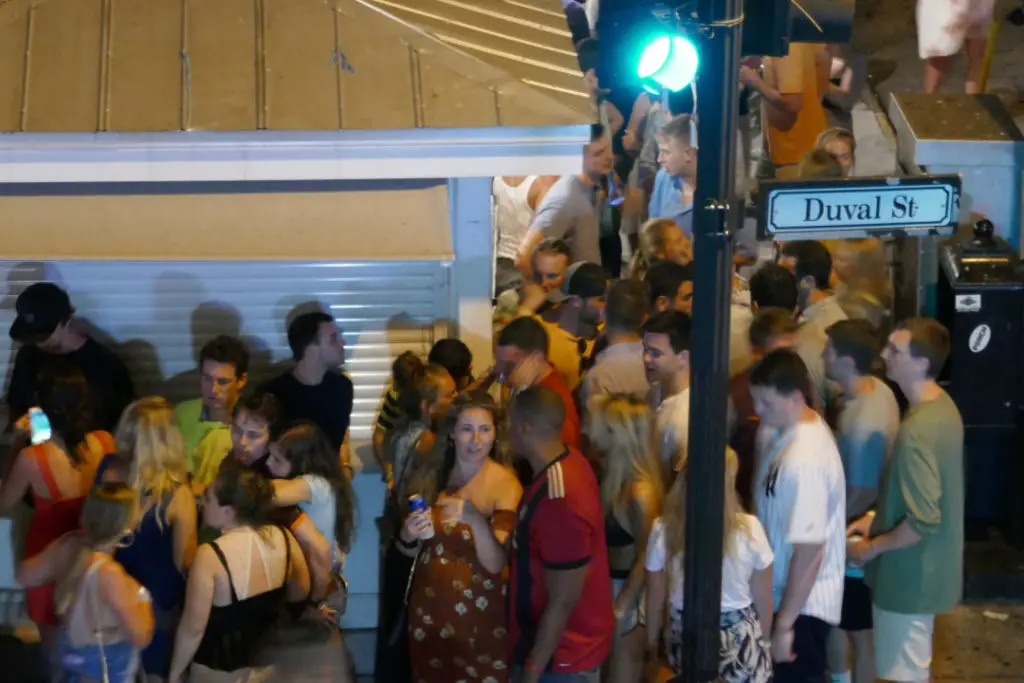 Did you know that a Midwest winter starts in October and ends sometime in May? The warm, tropical Key West air will rejuvenate your spirit and provide you with renewed energy.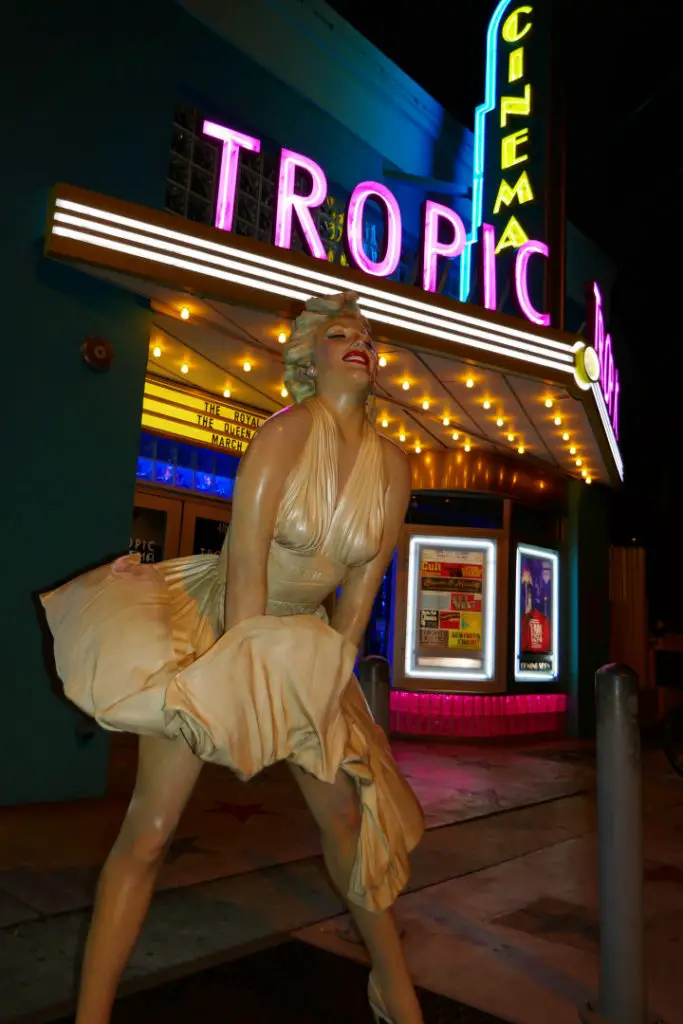 You'll be able to get a taste of the Caribbean without having to leave the States.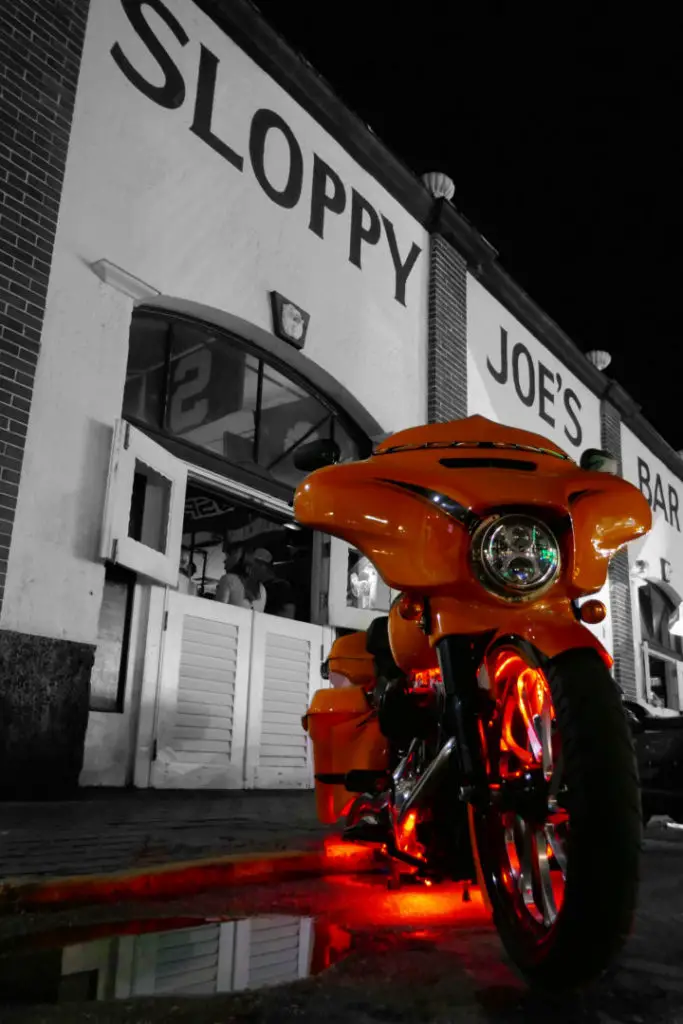 Get your bearings by strolling down Duval Street. This is the perfect opportunity to grab a drink or peruse places to entertain yourself later.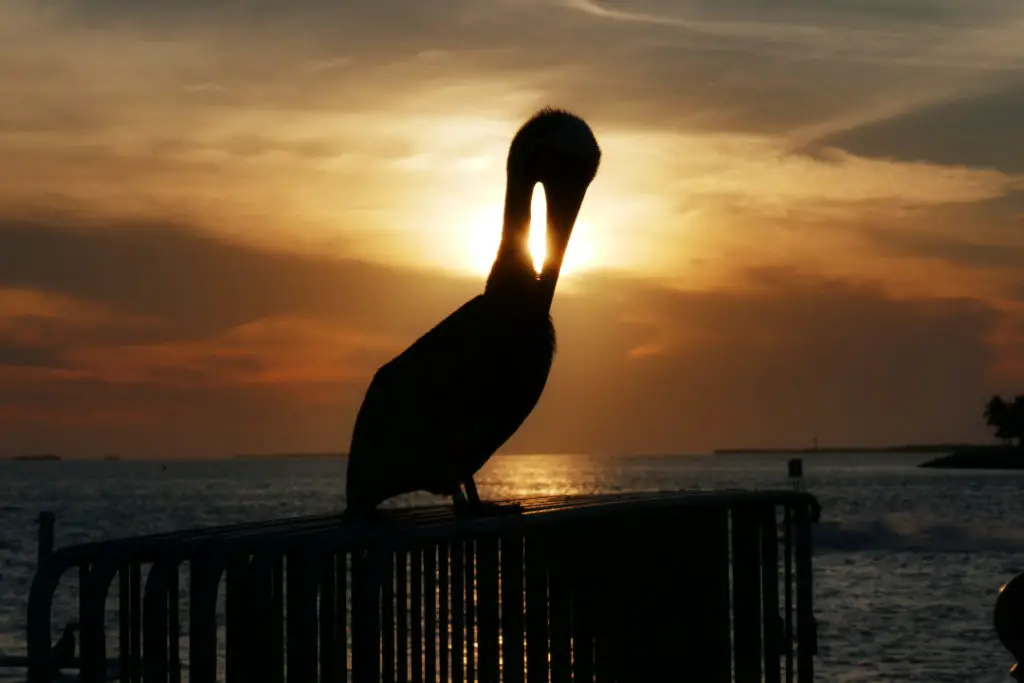 There's no need to make recommendations here. If something looks appetizing and/or popular, it will be like that. The area is so small that it's easy to find exactly whatever you're searching for.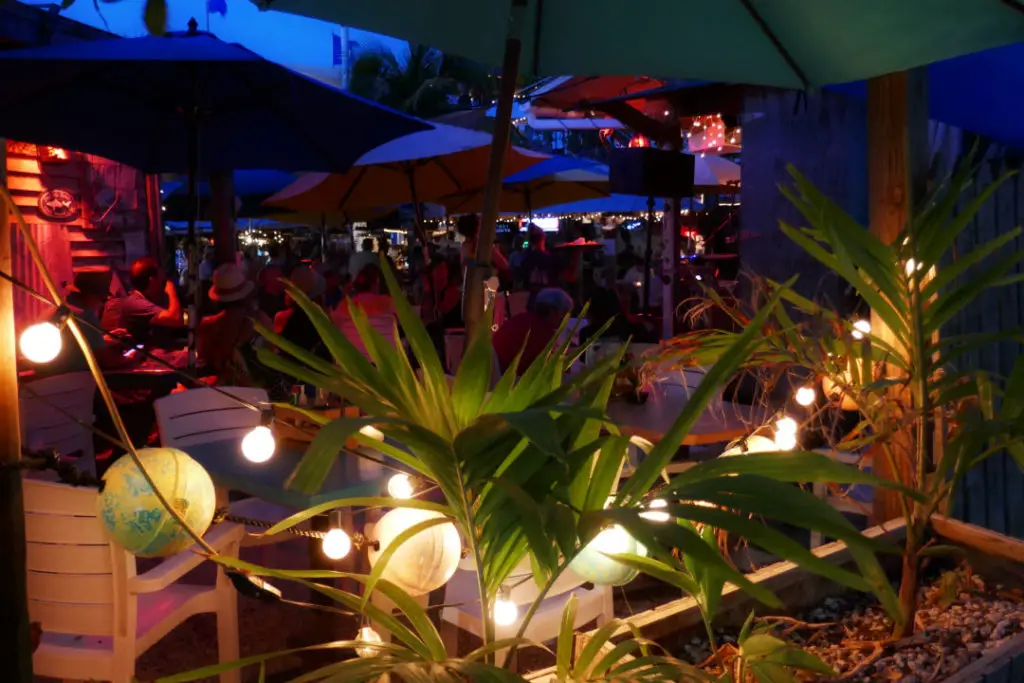 With that in mind, there's no better place to celebrate your trip and kick off the night than Mallory Square at sunset. Honestly, I don't want to ruin the experience for you. Just go. Afterward, head out to dinner, preferably somewhere that provides outdoor dining.
Conclude the evening by stopping at a bar (or every bar) until you reach your hotel. Hint: It's probably a good time to call it a night if you say, "Waitress, I need two more boat drinks in a slurred voice."
5. Why Don't We Get Drunk and Screw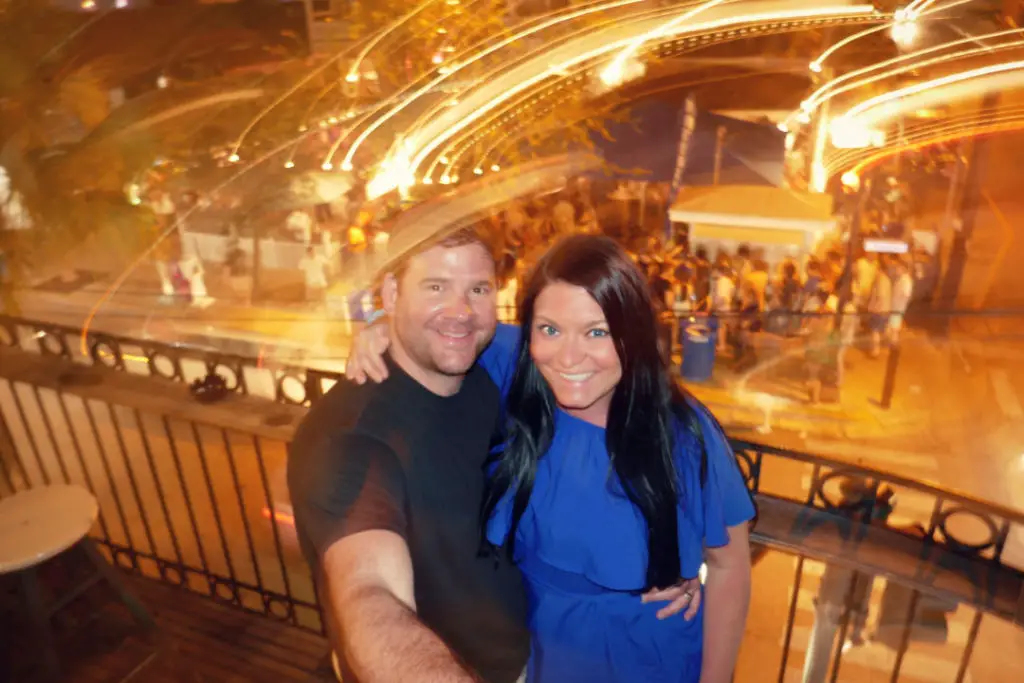 Believe it or not, Key West can be quite a romantic place, especially at The Marker Key West. Sure, the town has a bad reputation for public drunkenness, wild pub crawls, public nudity, young spring breakers, old spring breakers, homeless people, and all of the above walking around barefoot.
Fun Activities to Ignite the Romance
But, if you spend your days doing whatever it is that tickles your pickle or ruffles your truffles, you're sure to have a romantic time. Here are some ways to ignite the romance:
Eating breakfast in bed or on your balcony
Relaxing by the pool
Taking selfies at the Southernmost Point
Sunbathing at Fort Zachary Beach
Strolling hand in hand down Duval Street
Ordering one drink with two straws at Sloppy Joe's
Picnicking at Fort Zachary State Park
Touring Hemingway's home
Soaking up the atmosphere at Mallory's Square
Swimming in the hotel pool under the stars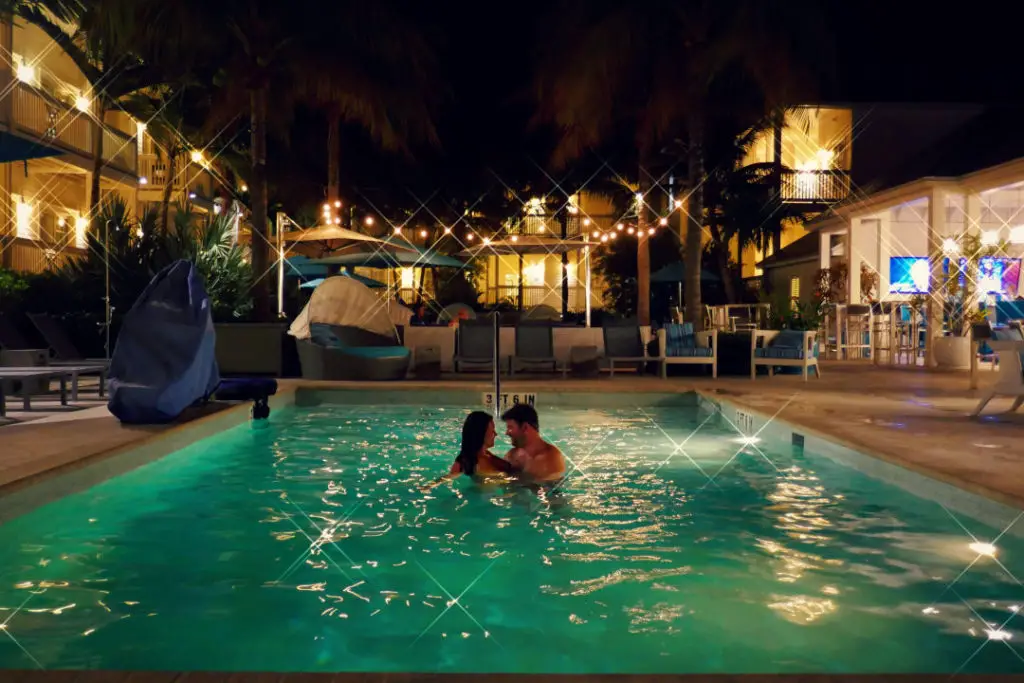 After a fun and charming day full of these romantic activities you might hear these seven sweet words—why don't we get drunk and screw?
6. I Want to Go Back, to the Islands
You know you're in paradise when you wake up to palms swaying in the warm, tropical breezes. Key West is a special place to visit, unlike anywhere we've ever been. While Jimmy Buffett may no longer be considered a local in Key West, his legend and character continue to live on.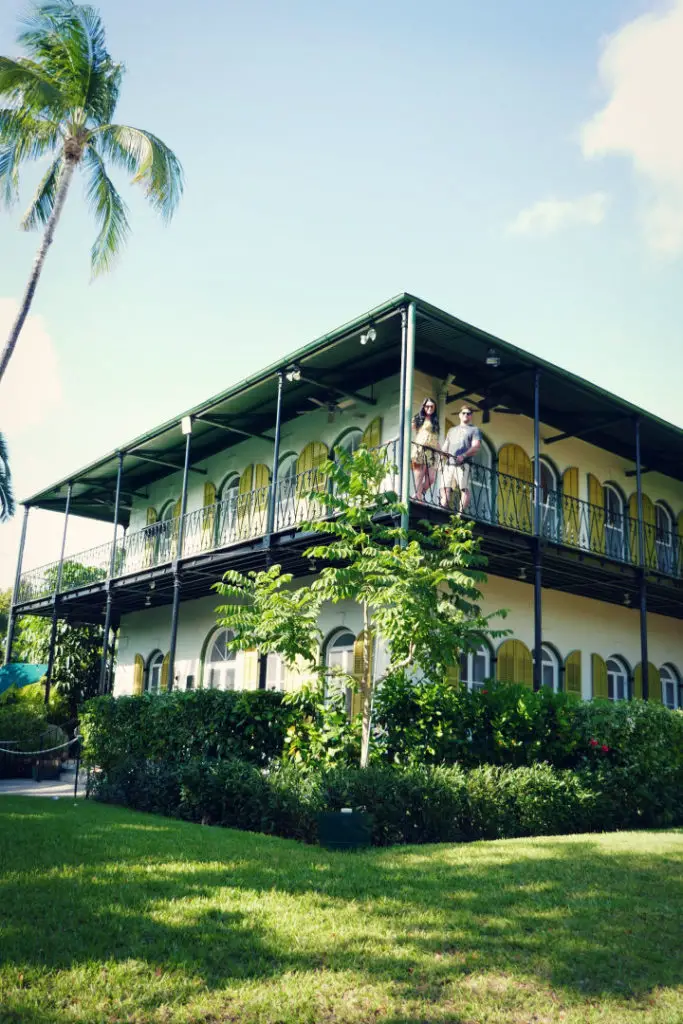 If for whatever reason, you're unable to visit Key West, remember living life like a Jimmy Buffett song has nothing to do with where you spend your vacation and has everything to do with your attitude or philosophy on life. In his own words, "I'm growing older, but not up." Either way, I know that "I want to go back, to the island."
Best Places to Stay in Key West
Key West is known for being one of the most expensive destinations in the US. Unfortunately, no matter what type of accommodation you decide on, it's going to feel expensive. We'd suggest you pick from one of the options below.
Budget: Duval Gardens (great location) or Knowles House B&B (happy hour)
Mid-Range: Douglas House (relaxing) or  Avalon Bed and Breakfast (on Duval St.)
Luxury: The Marker Key West (fun resort vibes) or Santa Maria Suites Resort (all-suite villas)
Honeymoon or Special Occasion: H2O Suites- Adults Only (private pools)
Check out the highlights of our trip to Key West below!