These seven best Harry Potter attractions will allow you to relive your favorite scenes in real life. Just about every reader dreamed of visiting Harry Potter's neck of the woods at least once. In today's world, there is such a possibility.
It's been more than 20 years since J.K. Rawling's first book about the little wizard Harry Potter was published. But the magical world created by the writer continues to affect the real world.
Furthermore, the world is waiting for the continuation of the series of films "Potterians." There's little doubt, that old books about Harry do not lose their popularity and relevance among audiences of all ages.
7 Best Harry Potter Attractions
We all know this story, regardless of age—the adventures of Harry Potter were read not only by children but also by adults. Below are the seven best Harry Potter Attractions to relive your favorite scenes.
1. Warner Bros. Studio Tour London – Making of Harry Potter
The Harry Potter Museum near London, created by Warner Bros., is one of the largest and most popular Harry Potter attractions. About 6,000 people visit it every day. The museum mainly consists of pavilions where the filming took place.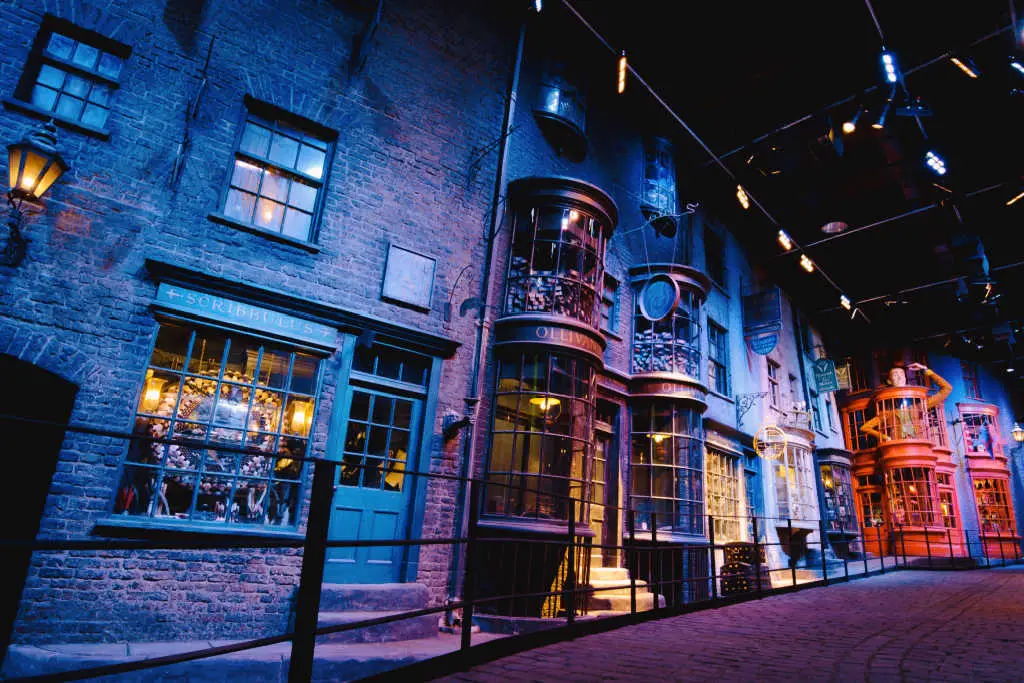 Warner Bros. reproduced the most popular locations from "Harry Potter" including – Hogwarts Great Hall, Forbidden Forest, Platform 9¾, and others. Visitors are especially impressed by the model of Hogwarts, which 40 famous designers worked on. The museum also has picnic areas, souvenir shops, and cafés.
2. King's Cross Station
London's King Cross Rail Station is famous for being embodied in Joan Rowling's book. During the filming of the Harry Potter books, the magic platform 9¾ was filmed between the 3rd and 4th platforms of the station.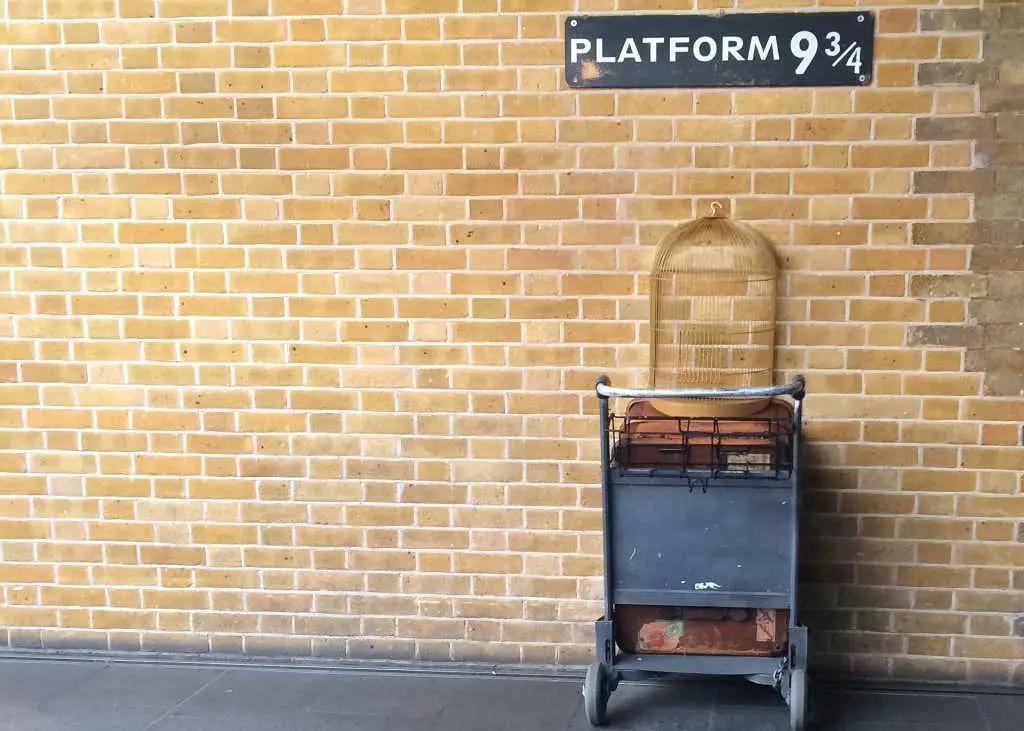 Also, on platform 1, J.K. Rowling signed the first copies of "Harry Potter and the Goblet of Fire" in 2000. As a result, this is why King's Cross Station is so popular with tourists and is one of the best Harry Potter attractions to visit.
3. Wizarding World of Harry Potter
Wizarding World of Harry Potter is a chain of themed areas at Universal Parks & Resorts and includes Universal Orlando Resort, Universal Studios Japan, Universal Studios Hollywood, and Universal Studios Beijing. Furthermore, the vast magical parks are made up of recreated movie sets, various rides, rollercoasters, the Hogwarts Express, gift shops, and restaurants.
It's even possible to visit the village of Hogsmith and try butter from the same bar, which the Hogwarts students so loved. Visitors enjoy dining in the famous cafes, including "Three Brooms" or "Boar's Head".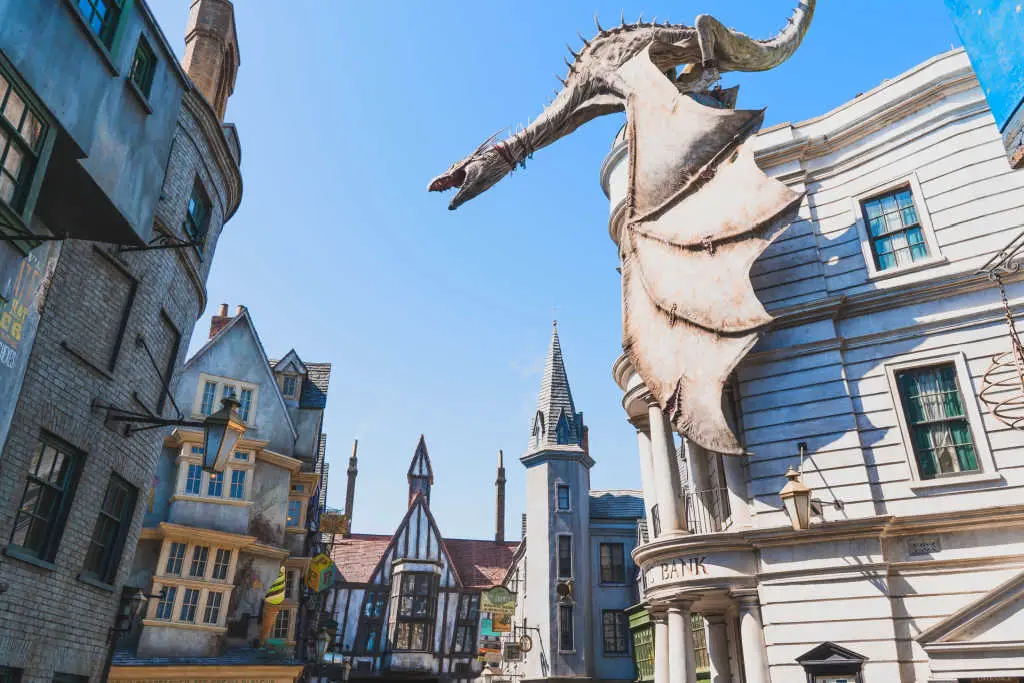 Many guests partake in playing Quidditch and even tasting frogs. Such places allow students to feel the authentic atmosphere of the magic of Harry Potter.
If you're looking for inspiration, especially if you'd like to write J.K Rowling, visiting Wizarding World may be the best way to get motivated. Unfortunately, not everyone's blessed with exceptional writing talent. No worries! It's easy to find free writing samples for any theme, including Harry Potter attractions.
For example, you may read Harry Potter and the Sorcerer's Stone book review essays. By doing so, many authors improve their writing skills almost immediately.
4. Alnwick Castle
Countless readers and moviegoers have enquired about whether Hogwarts Castle is real. Regrettably, the stronghold as seen in the movie doesn't exist. However, there is Alnwick Castle, located in the north of England which resembles it immensely.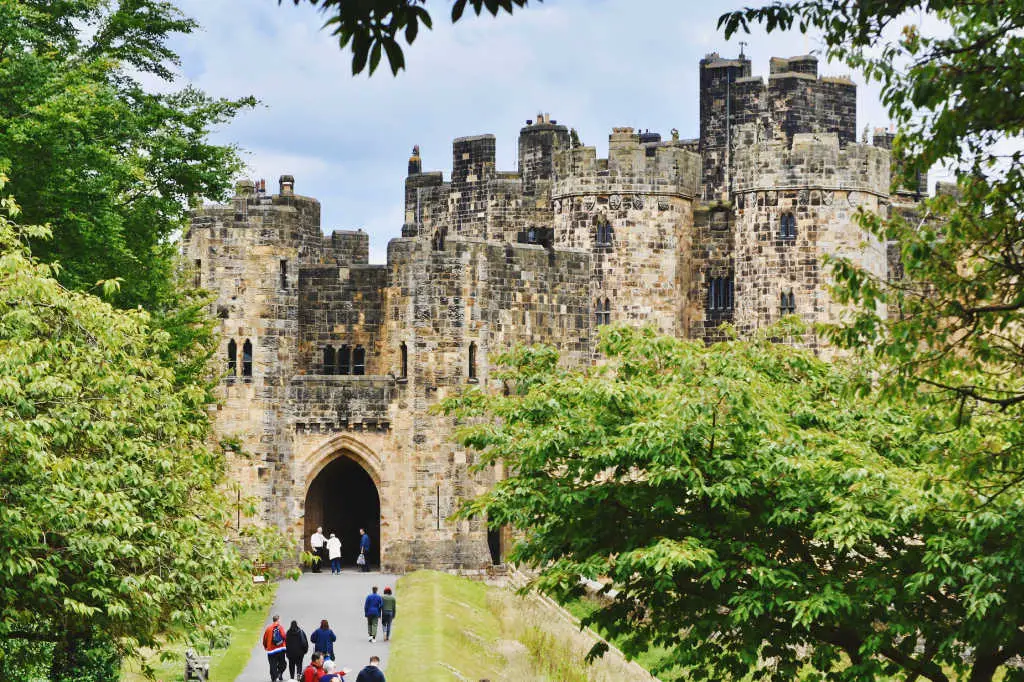 Experience the Magic: Diehards Should Stay in the Wizard Chambers at the Georgian House Hotel in London
Several scenes from the films "Harry Potter and the Philosopher's Stone" and "Harry Potter and the Chamber of Secrets" were filmed at Alnwick Castle. For instance, it is at Alnwick Castle where Harry learns to fly on a broom and competes in Quidditch.
5. Oxford University
Many of the scenes during filming occurred at Oxford University. As a result, the school is considered a prototype of Hogwarts. For example, the Bodleian Library which is one of the oldest and most important libraries in Europe became the embodiment of the famous Hogwarts Library.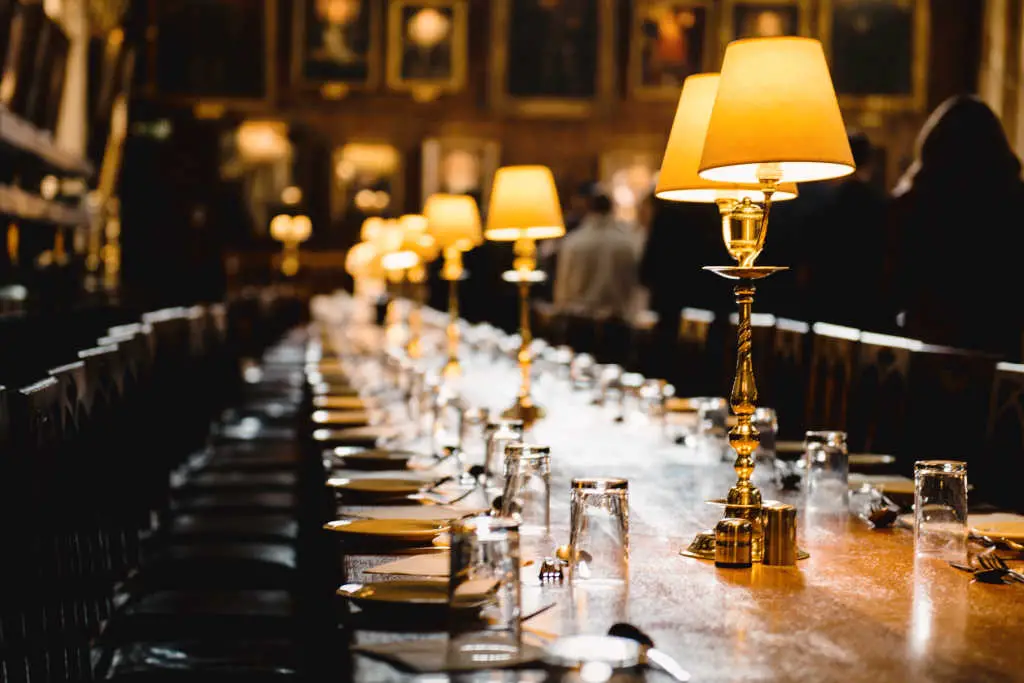 Tip: Take a 1.5 Hour Harry Potter Inspired Walking Tour of Christ Church
Moviegoers may remember the scene where Draco Malfoy turns into a ferret, filmed at Oxford's New College Convent. Also, the dining room at Christ Church in Oxford transformed into the Great Hall of Hogwarts, making it one of the best Harry Potter attractions.
6. Harry Potter: The Exhibition
Harry Potter: The Exhibition is a world-famous traveling exhibition that features artifacts, costumes, and props from books and movies. Initially, held in 2009, in Chicago.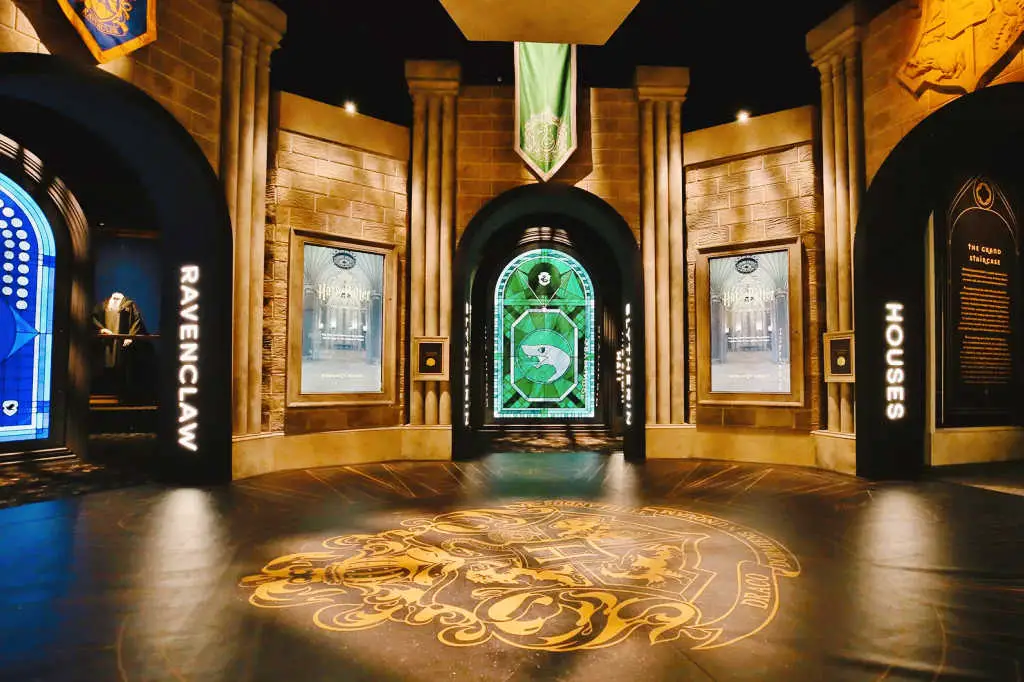 Organizers of the exhibition have created a halo of mystery around the event. As a result, no one knows exactly where or when the next exhibit will take place.
For example, in 2019, it took place in Spain. In short, the opening date is announced just a few months before the opening date. Nevertheless, nearly half a million fans toured the exhibition. In 2022, the exhibition takes place in Philadelphia and closes on September 18, 2022.
7. Lacock Abbey, England
Lacock Abbey, (pronounced Lay-cock) which goes back to the 13th century, is packed full of tons of history. The medieval cloister at the abbey is one of the most popular Harry Potter attractions for its debut as Hogwarts' corridors. Furthermore, the abbey is the filming location for Professor Quirrell's and Snape's Potions classrooms, Hogwarts Study Hall, and where Harry discovers the Mirror of Erised.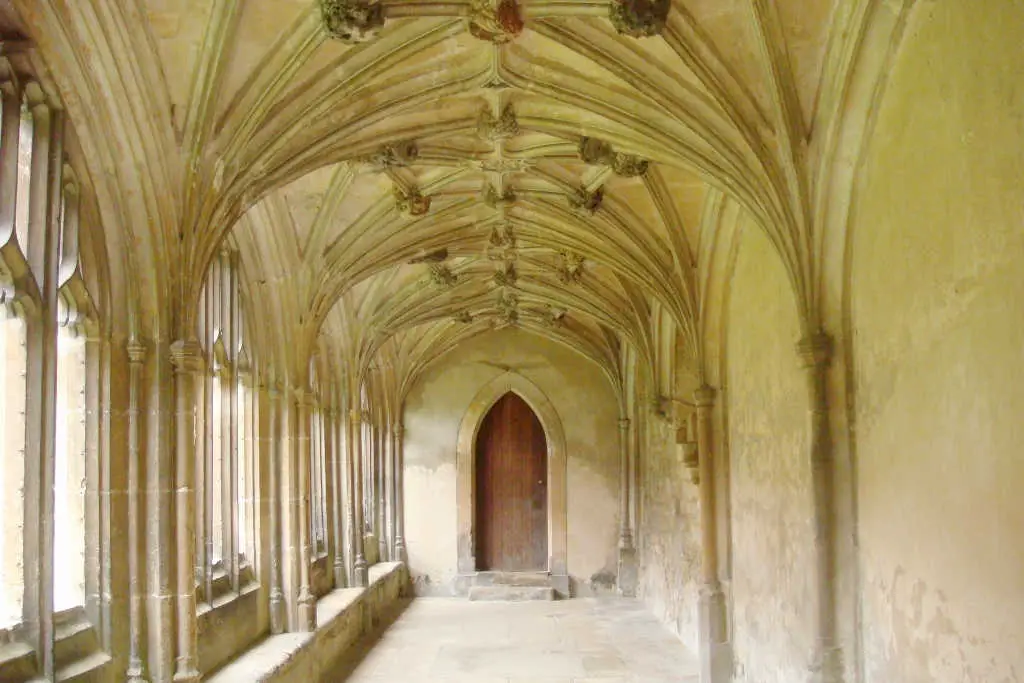 Tip: Visit Lacock Abbey, Stonehenge, Avebury, and Cotswolds in One Tour!
However, the corridors of Lacock Abbey are what draw in the most following. Fans will recognize the hallways from scenes in both "Harry Potter and the Chamber of Secrets" and "Harry Potter and the Half-Blood Prince" and more recently in the filming of "Fantastic Beasts: Crimes of Grindelwald" in 2017.
Conclusion
Visiting anyone of the above Harry Potter attractions can be a thrilling experience. As one of the most popular characters for two decades, more than one generation has grown up on Harry Potter stories. Anyone who has visited the fantasy world of Hogwarts, Quidditch, and dementors, re-reading books or watching movies, has dreamed of actually being there. So what are you waiting for? Pack your suitcase, take your wand and start your journey.