As we to write our year in review, we must start planning where our journey will take us next. We left Europe and traveled west, with a definite plan of where we were headed after the holidays. However, now, we are having second thoughts. Do we venture through the unchartered territory as originally planned? Or, do we return to the destinations that always seem to call us back home?
Why Write a Year-End Review
Writing a year-end review is always a tedious process. Taking the time to reflect on an entire year of experiences is time-consuming and often feels like a meaningless endeavor. However, every year we force ourselves to complete one because it helps us to:
Evaluate what we've done for the year.
Document where we explored for the year.
Assess what we enjoyed versus what we disliked.
Most importantly, it guides our decision-making so we can make the best life choices for the following year.
Interestingly enough, we often refer to our year-end review throughout the year to help us plan accordingly. This is because there is an accountability factor when goals are documented in writing. However, first, let's take a look where 2019 took us this past year.
French Lick, Indiana
Last year, we kicked off 2019 in French Lick, Indiana. Our family rented out a huge property to celebrate my mom's 60th birthday and New Year's Eve.
French Lick was previously unknown to us but we discovered it's a very cool Midwest town. It's the childhood home of basketball legend Larry Bird and hosts one of the country's greatest accommodations, the West Baden Springs Hotel. We spent a week in Frech Lick enjoying the charms of small-town America.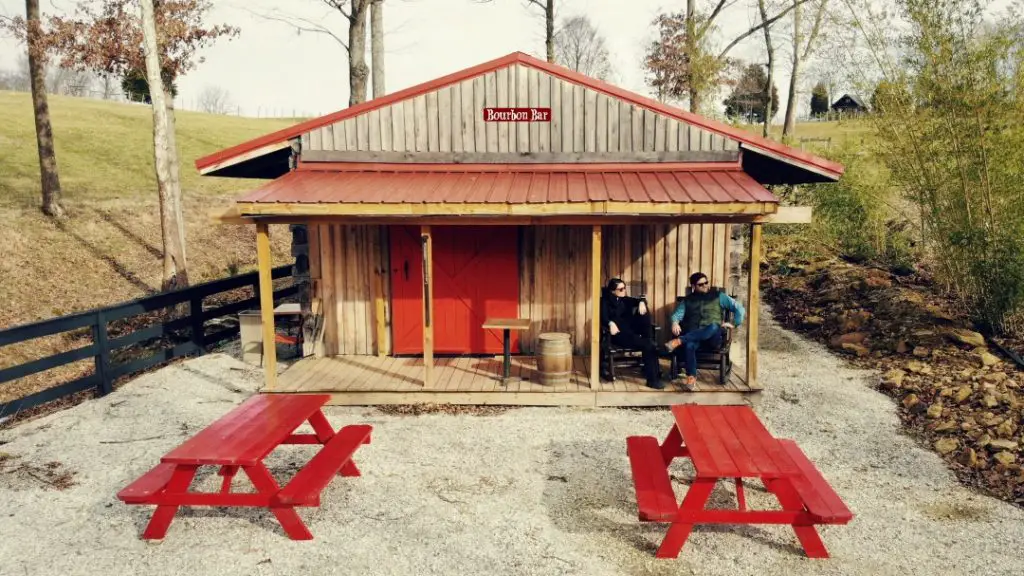 Illinois
We spent the beginning of 2019 exploring the beauty of Chicagoland in the wintertime. In a collaboration with Staypineapple Hotels and Chicago CityPass, we got to experience such notable attractions like The Ledge at the Willis Tower, the Adler Planetarium, and 360 Chicago in the John Hancock building.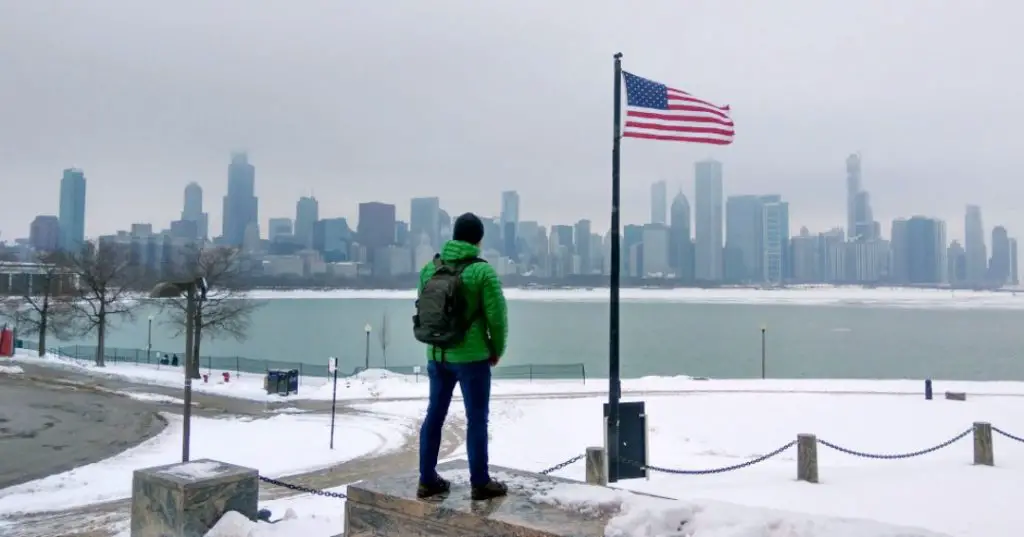 Southern Florida and Key West
Our last adventure in the United States checked off an item on our bucket list—Key West, Florida! Visiting this part of the country was one of our travel goals for 2019. After a long Midwest winter, we appreciated escaping to the most southernmost part of the United States for a spring break getaway.
Of course, Southern Florida is one of the most tropical destinations to enjoy within the United States. However, there's another reason why Key West was a must-see destination for us.
Together, Harry and I have visited many of the places that Ernest Hemingway spent time in around the world. Therefore, we wanted to visit his Key West house to add to our Hemingway travel repertoire as seen in the Instagram slideshow below. Additionally, this trip only confirmed that Florida is a state that we would consider putting down roots one day.
Malta
After finding a great flight deal, in March we flew back to Europe to explore Malta, our 69th country. We didn't do much research before our arrival and were pleasantly surprised. It was exciting to experience the beauty of Malta's famous Blue Lagoon and visit many of the filming locations of one of our favorite movies, The Count of Monte Cristo. Malta is also an extremely devout Catholic country and we loved exploring its churches, catacombs, and religious monuments.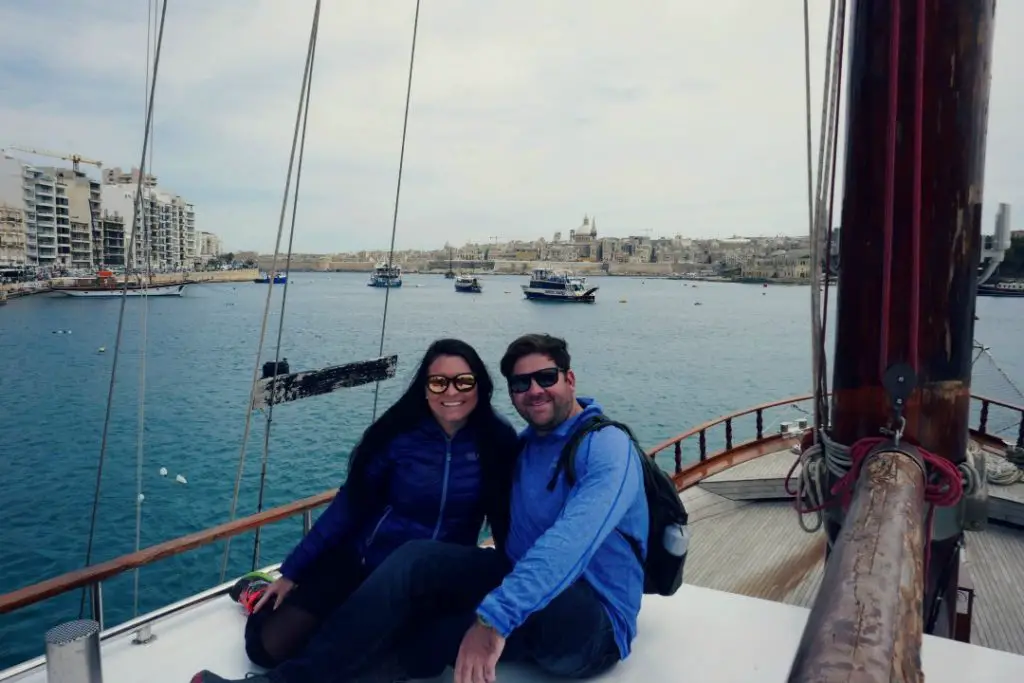 Harry found an amazing apartment on the island Gozo where we stayed for a week. Our days were spent hill walking, exploring the coastline, and spending time on our outdoor patio. Each evening, we would cook a great meal, enjoy a bottle of wine, stargaze, and track the planes coming in directly overhead. Gozo is a quiet retreat away from the busy main island of Malta. A week on Gozo was a highlight of our 2019 travels.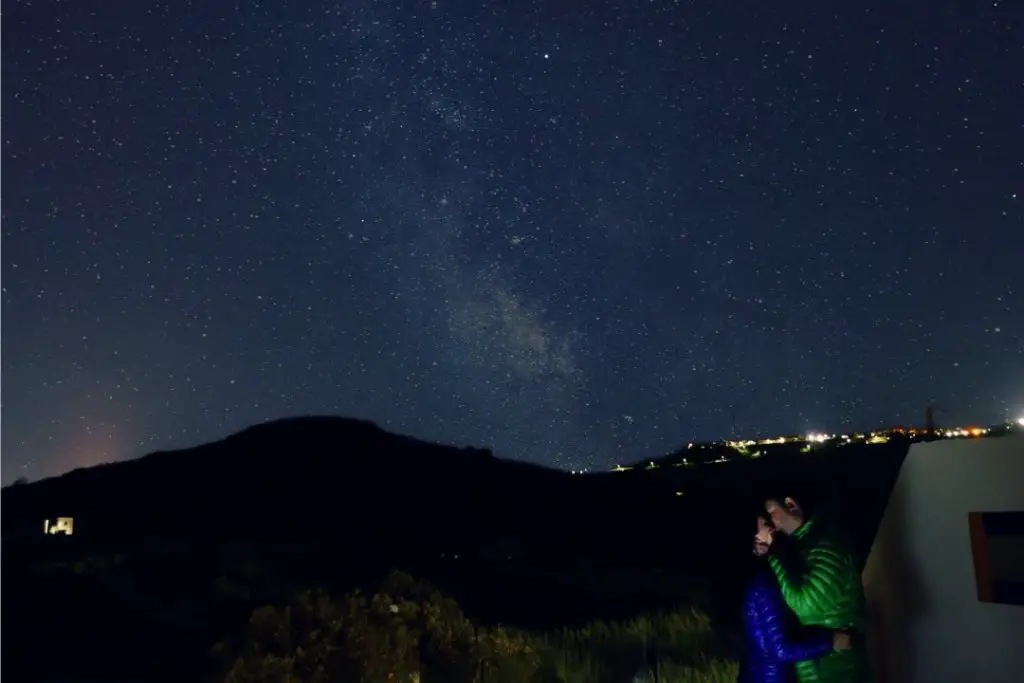 For us, what made Malta so special was that it had an aesthetic and history that was unlike any place we've ever experienced before. Also, it was the only new country that we visited this year.
Croatia
Next, we returned to our "home-base" in Croatia to enjoy another season along the Adriatic Sea. We always agree—summering in Croatia is never a bad idea. Our days were spent hiking, swimming, and running along the Žrnovnica River.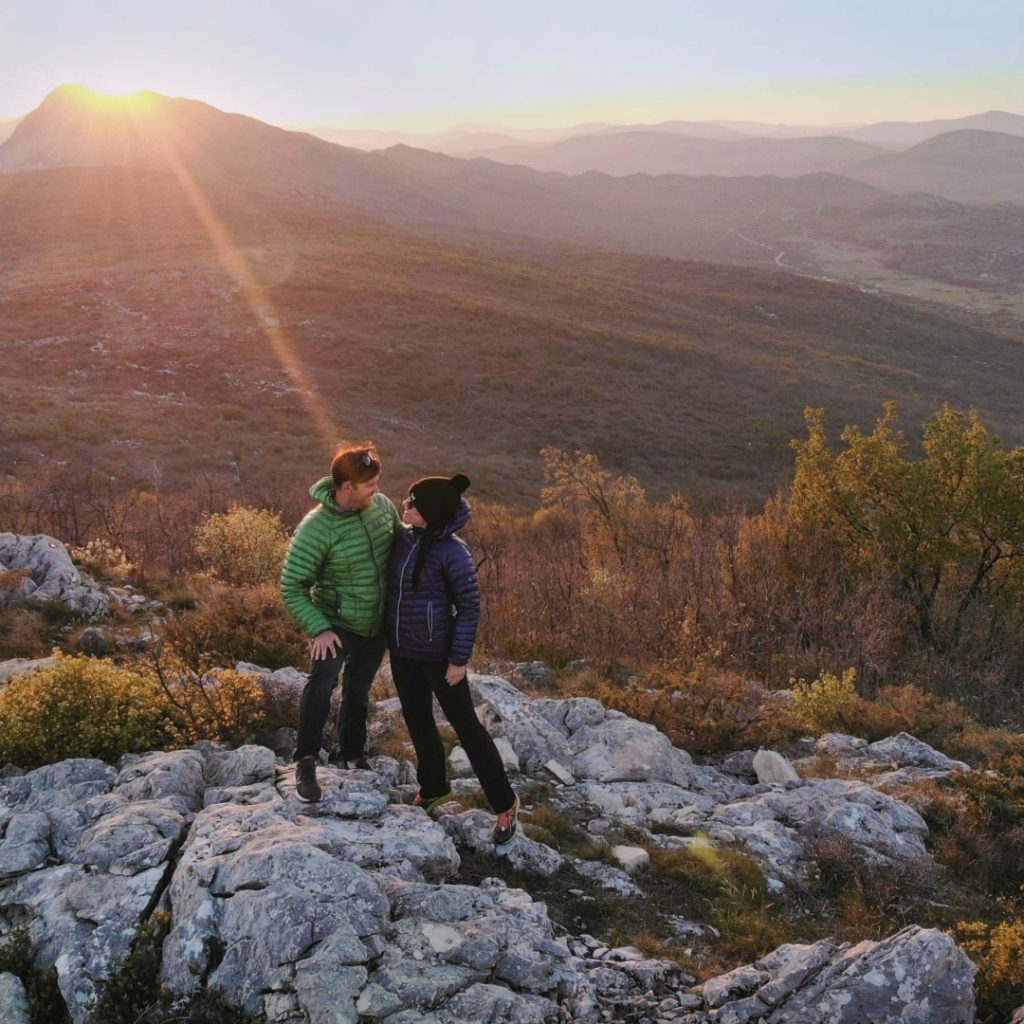 Part of all the (increased) activity was because our friends in Zadar invited us back to participate in the 2019 Zadar Outdoor Fest where we ran our first organized race together. I also competed in the SUP competition. Unfortunately, the weather wasn't great on the second day of the fest so we didn't get to do as many of the activities as originally planned.
As we begin planning for 2020, we are conflicted if we want to return to Croatia. Although we always love our time here, we may be ready for something fresh and new. One idea we are considering is to experience living in some new locations, like on the island of Šolta or maybe along the Makarska Riviera.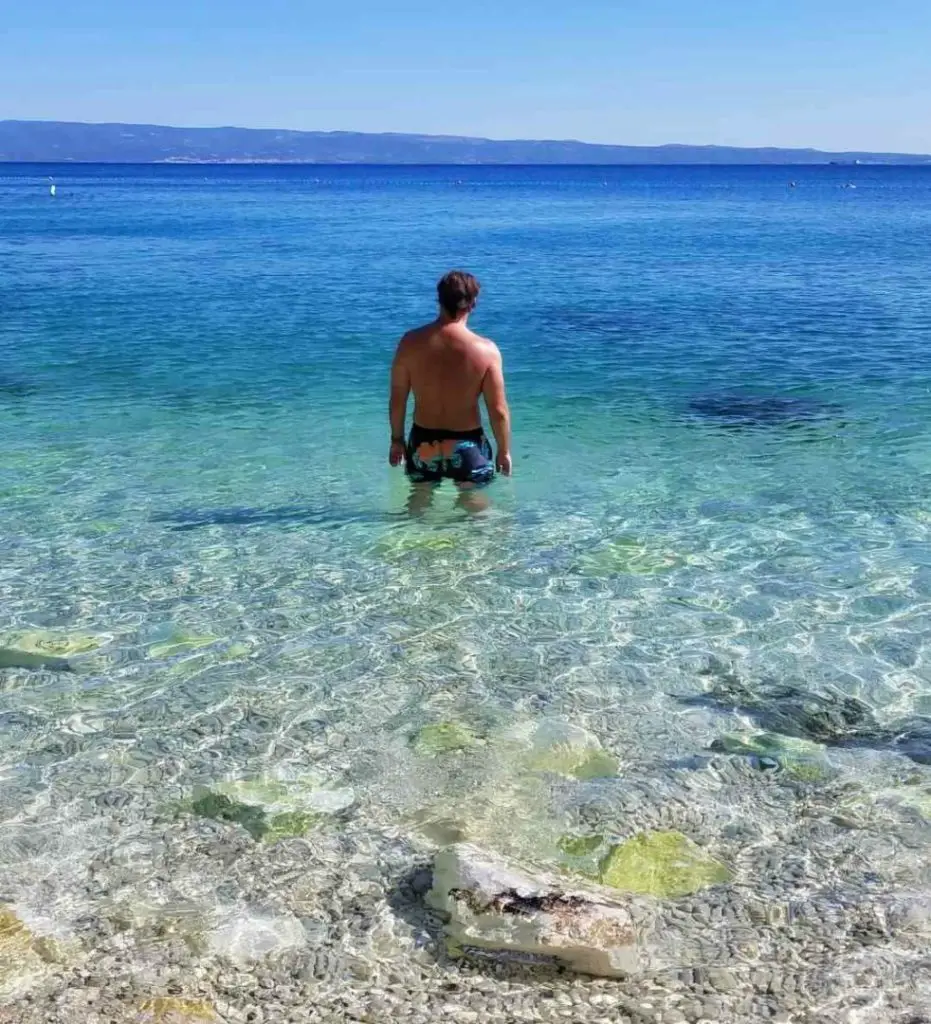 Montenegro
Montenegro was an unexpected stop on our 2019 travels this year. While in Croatia, we were invited by the Herceg Novi Tourism Board to showcase why the city is a great destination for adventure tourism. During our tour, we participated in a sailing regatta, explored the Bay of Kotor, and zip lined around Vrbanj Adventure Park.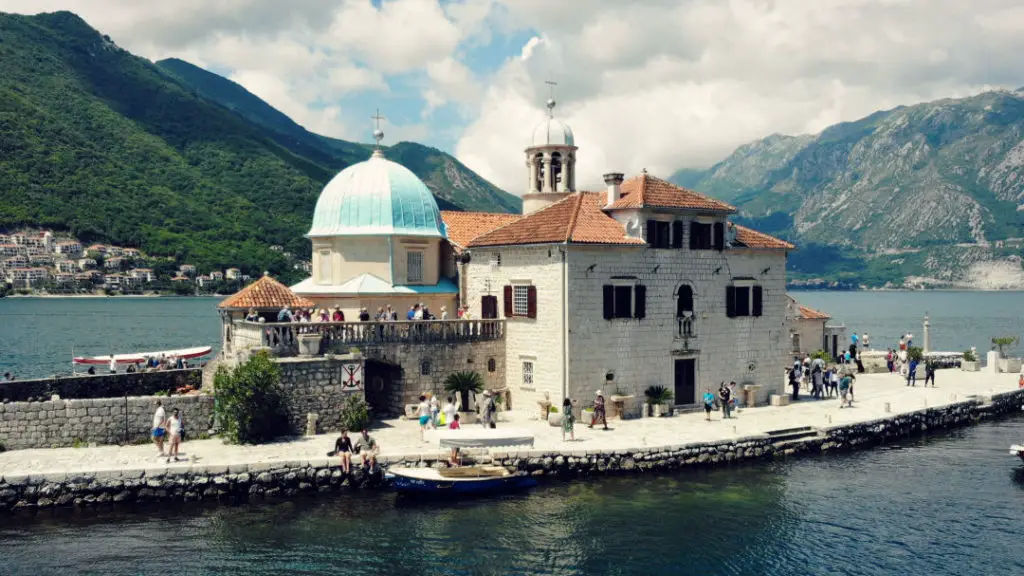 Macedonia
Oh, Macedonia! This was our second time in this country and I have to say I have fallen even deeper in love with it! I think our happiest days were spent here this year.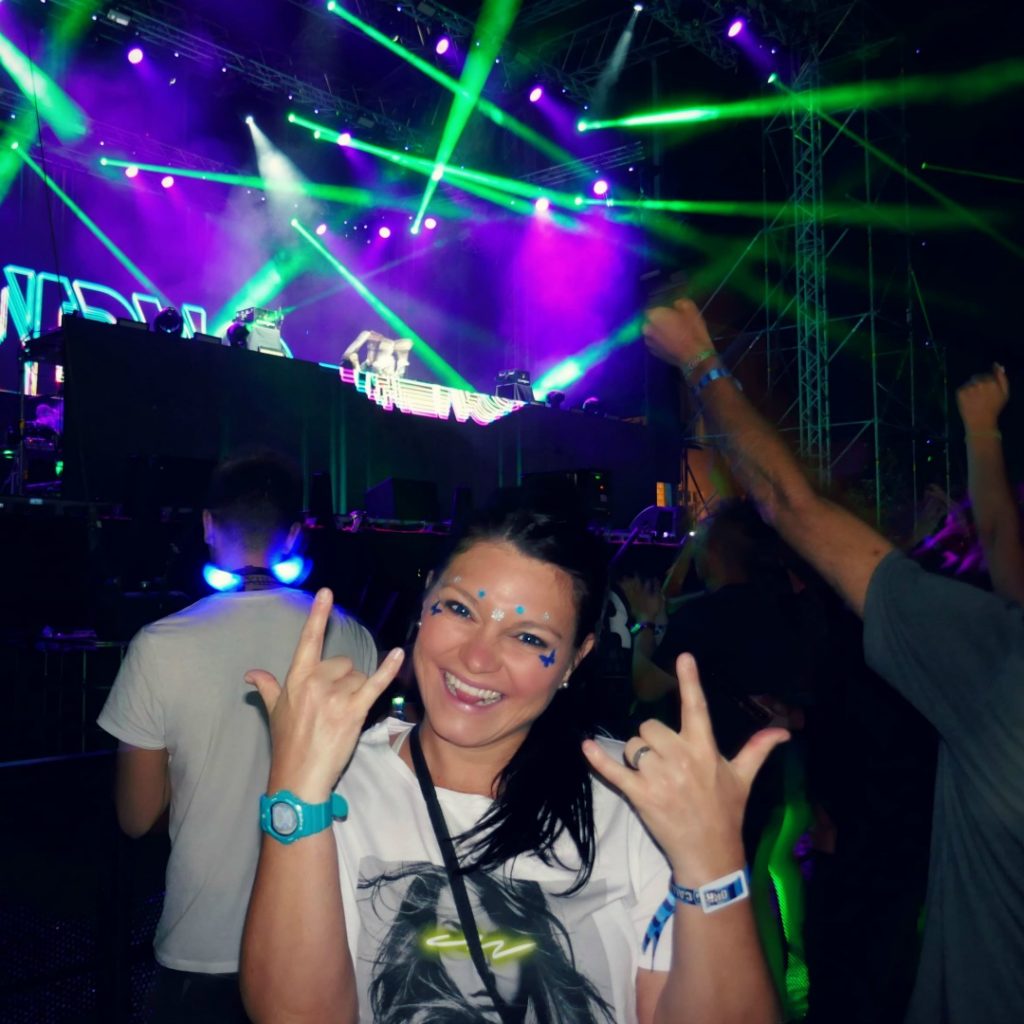 Macedonia gave us the summer to remember—one full of concerts, mountain hikes, enjoying long nights on balconies, and some nice, budget savvy apartments.
One of our bucket list goals was to attend an EDM festival in Europe and we can proudly say we officially made it to Ohrid Calling 2019! Harry and I both agree it was one of the best events we've ever experienced together. It was four nights of nonstop dancing, drinking, and raving—and we had the time of our life.
I had always wanted to attend Ultra Europe in Split but now I think Ohrid Calling is so much better. This is because the venue is small and intimate and the tickets are a whole lot cheaper. To clarify, Ohrid Calling costs €100 for four VIP days while Ultra Europe costs €389.00 + 59.36 fees for three VIP days.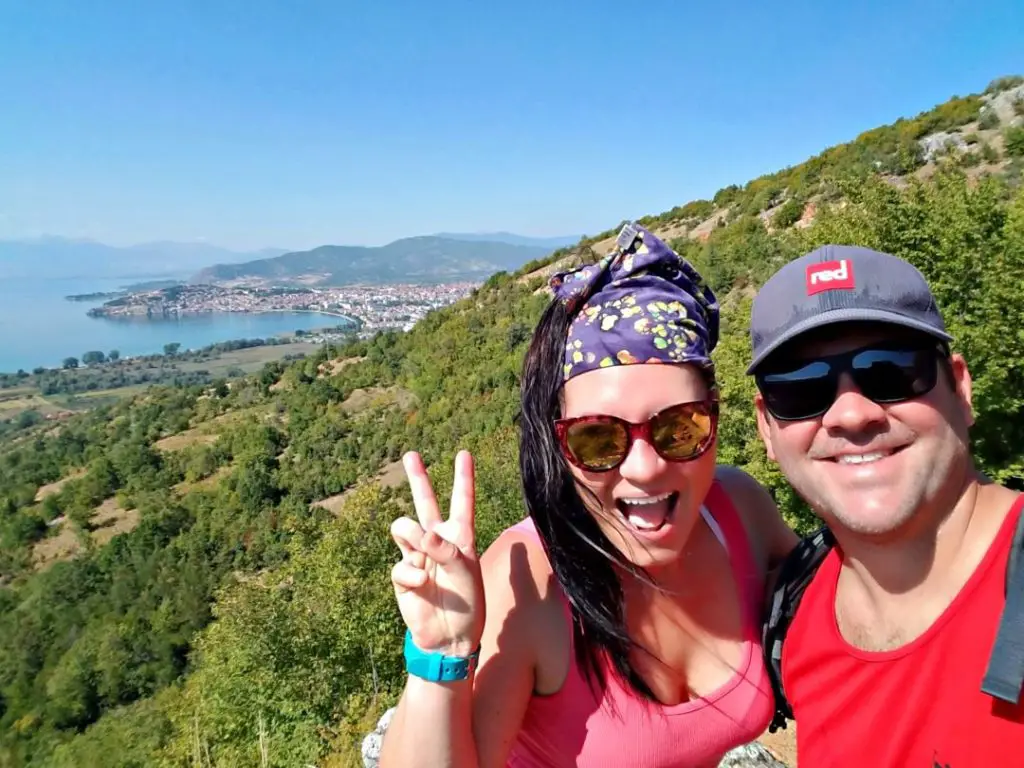 Macedonia appeals to us both in different ways. Harry loves spending time in the capital city of Skopje and I love enjoying lake life along the shores of Lake Ohrid. For me, exploring around the lake on a scooter and relaxing on Trpejca Beach was pure bliss. When you find this level of peace and happiness, it's very hard not to want to return to it as soon as possible.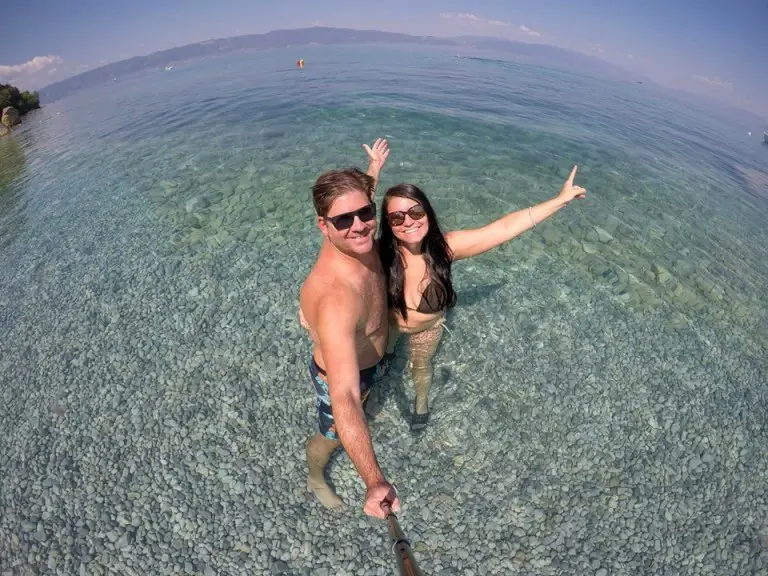 Scotland
What a blessing to say that this was our fourth time visiting Scotland. Scotland will always be one of our favorite destinations on the planet. Hikers, outdoor lovers, and those that appreciate getting off the main tourist routes will find the perfect holiday in Scotland.
Scotland was another unexpected destination on our 2019 travels. The Gartmore Estate invited us back to showcase another one of their activity holidays. Therefore, we decided to work on our photography skills and signed up for Gartmore's Photography Holiday.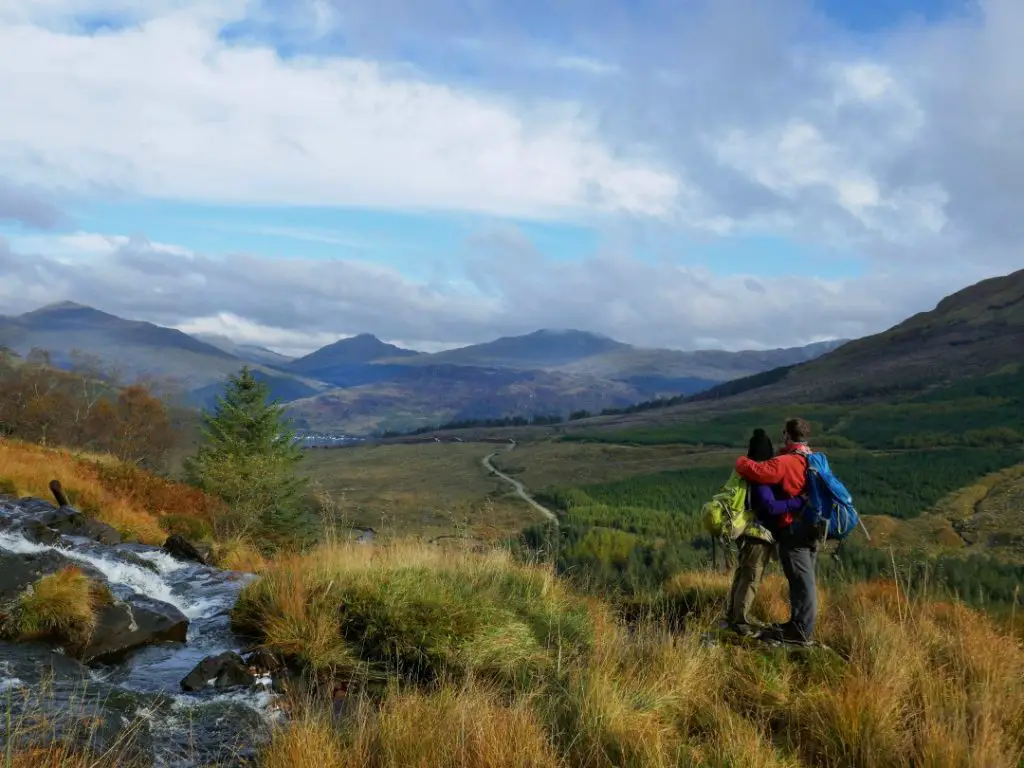 Although we were unable to cross off Poland's Camino Polaco this year, we did complete another long-distance trek by hiking the Loch Lomond and Cowal Way. The 57-mile route was just about the right distance for our aging, 40-year old bodies. The hike took us through some of the most spectacular scenery and gifted us with our grandest adventure of 2019.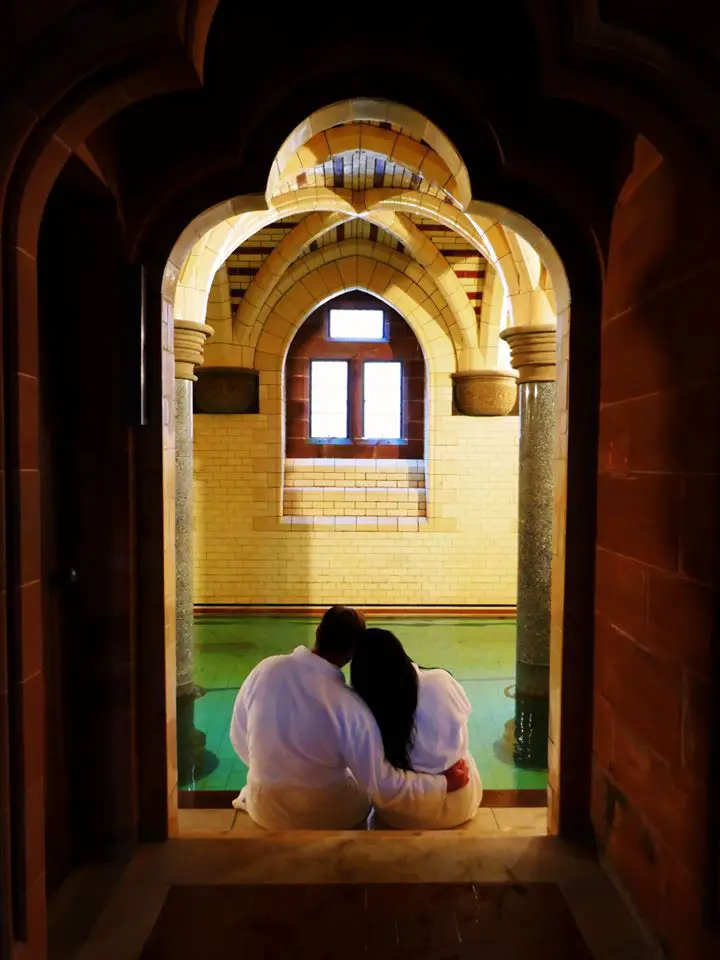 After our stay at Gartmore, we collaborated with the Wild About Argyll Tourism Board to showcase Scotland's Argyll region. During the two-week trip, Harry and I celebrated our 40th birthdays while on location at the fabulous Mount Stuart. It was a dreamy place to commemorate our milestone birthdays.
Chicago
After Scotland, we flew to Chicago to see our family and to be home for the holidays. During this visit, we didn't travel around the Midwest as much as we have in previous years. This is because we had so much writing and content to create for our blog.
In about two months, we cranked out over 20 articles for our website and were busy with freelancing work. Additionally, we aren't staying stateside too much longer so we are maximizing our time with friends and family.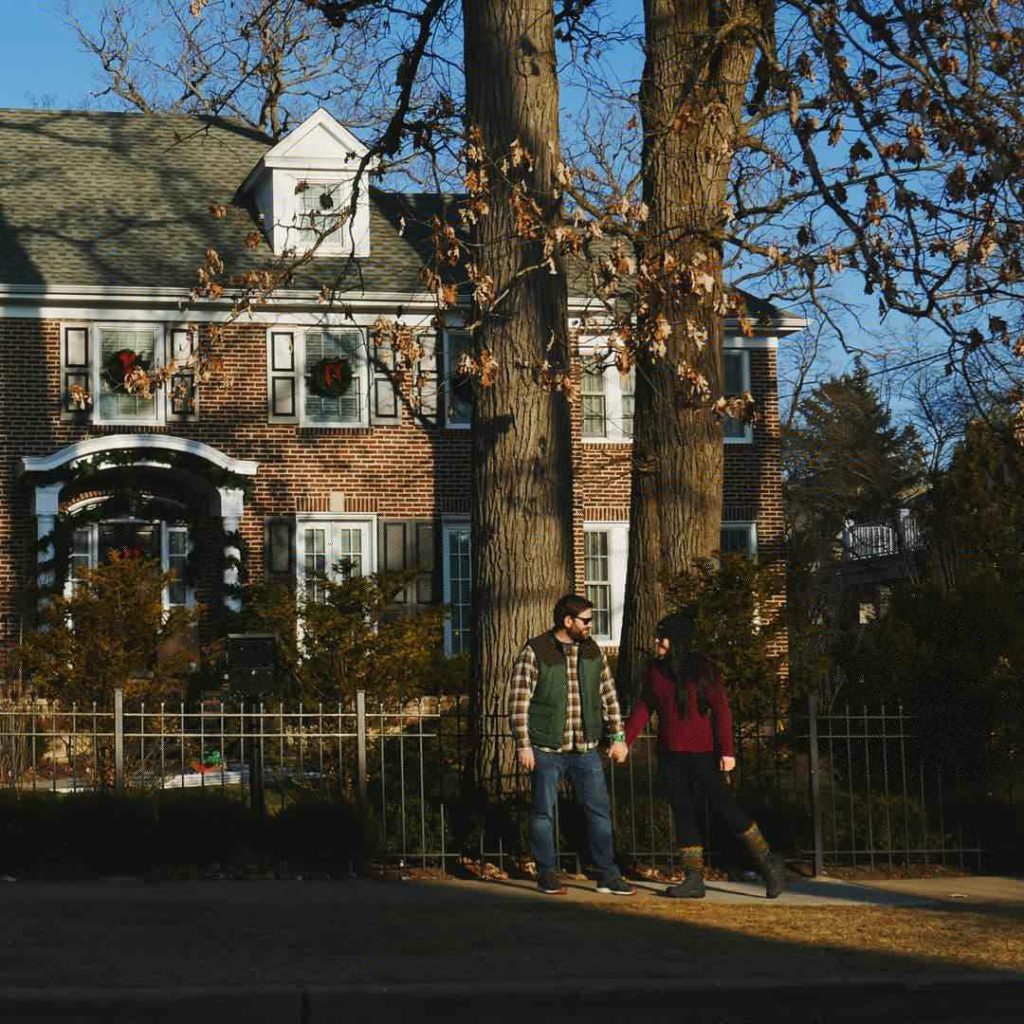 Previous Year-End Reviews
---
What Will 2020 Hold?
Writing this section is extremely hard this year. Currently, we're in a holding pattern of sorts because we want to make the best decision we can professionally and financially. While in Macedonia, we decided to enjoy a long layover in Chicago and then get back on the road at the start of the new year.
Our original plan was to head to South America, specifically Quito, Ecuador and then travel on to the Galapagos to create a guide on how to see the islands on a budget. Afterward, we would travel north to Colombia, and up through Central America.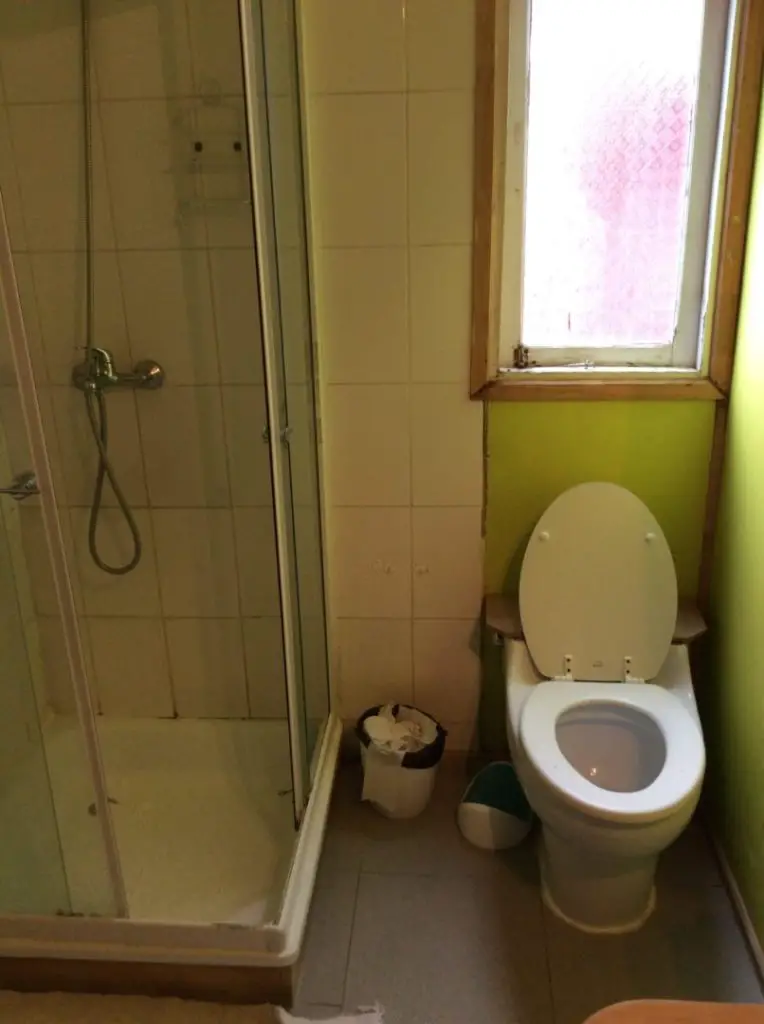 However, as we began researching logistics, we realized that traveling around Central and South America on a tight budget would be quite tedious, potentially unsafe, and probably very uncomfortable.
The tour would take us back to our early backpacking days when we were traveling cheaply by bus and moving quickly through countries. In recent years, traveling comfortably and feeling safe and secure while out exploring has become quite important to both of us. Now we have to decide if it's worth the money.
Another option we have recently considered is slow traveling through Spain's Canary Islands, or Portugal's Azores which are located just off the coast of Europe and Africa. The Azores is a destination that was on our original RTW "must-see" list. However, the Canary Islands would be a new country for us to explore, as we've never been to Spain. Of course, by heading back to Europe we will be closer to countries we enjoy living in such as Poland and Croatia.
We will be making our final decision and pulling the trigger in the next few days. Got any advice? Let us know in the comments section below.
---
2019 Summary
Countries Visited in 2019
United States, Malta, Croatia, Montenegro, Macedonia, and the United Kingdom
New Passport Stamp: Malta
Continents Visited in 2018
Europe and North America
Current Country Count
69