Chicago may not be as famous for its Macedonian food as it is for its pizza, yet delicious Macedonian food and products can be found all over the city. As travelers who have lived in Macedonia, we often find ourselves craving the food, wine, and products that we have grown to love when traveling through the country.
Below are some of the best places to find a taste of Macedonia around Chicago.
Want to visit Macedonia this year? Looking for a cheap last-minute deal or the best roundtrip flight to Skopje? Find the lowest prices on one-way and roundtrip tickets right here, some are less than $400 roundtrip.
Babba Grill
Opened in December 2019, Babba Grill is a great place to enjoy some authentic Macedonian food. Skopje-native Chef Alex came to Chicago to fulfill his dream of starting a restaurant.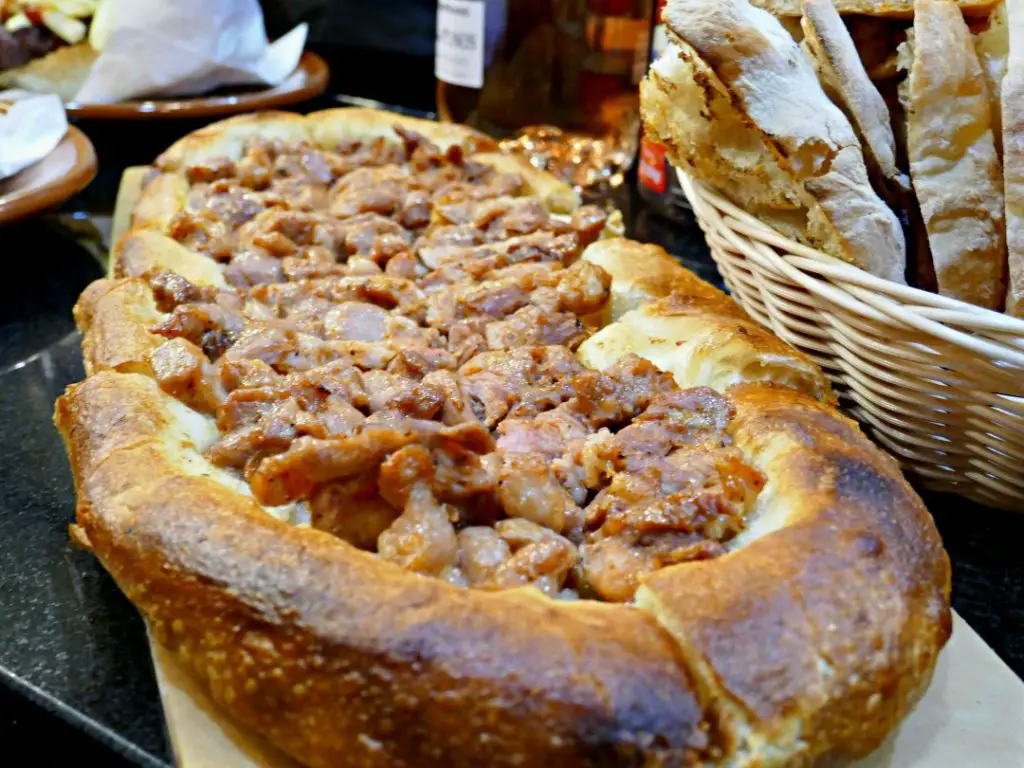 Babba Grill's signature dishes are meats made fresh off the grill. However, many other Macedonian favorites such as chorba, pastrmajlija, shopska salad, and Macedonian salad are available.
If you're really hungry, try the "Triple B – Babba Brimming Burger." It's huge and topped with fries, just like a traditional European grilled sandwich.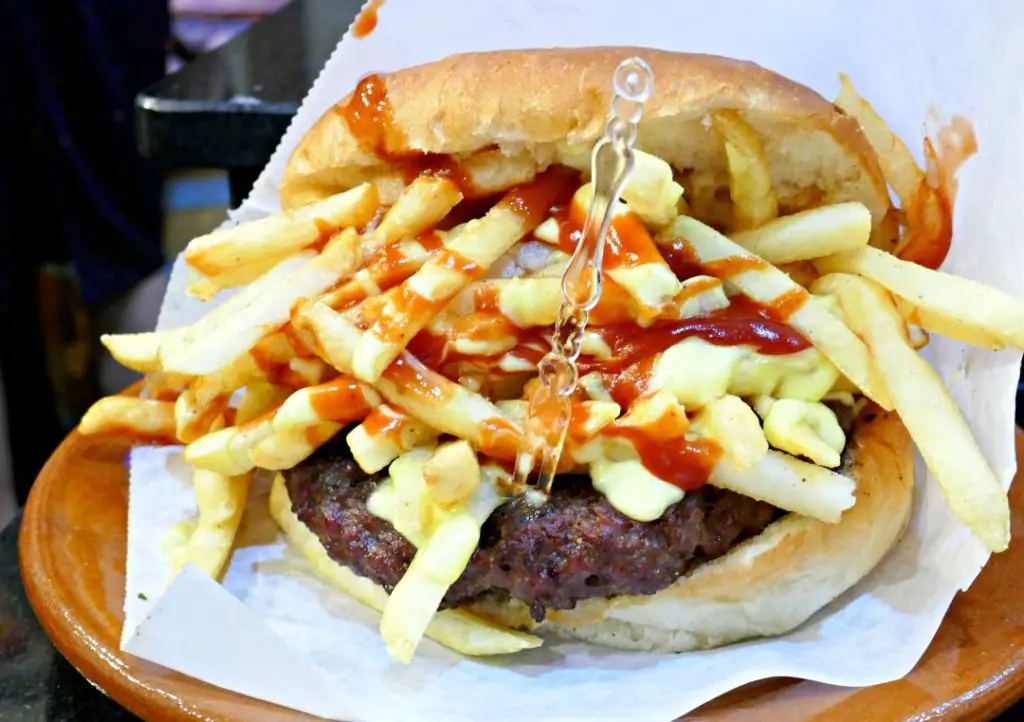 Babba Grill 801 Plainfield Road, Darien, IL
Roka Bakehouse
Roka Bakehouse is a bakery and small grocer and diner located in Lyons. It's a fun stop on a Macedonia-inspired tour in Chicago.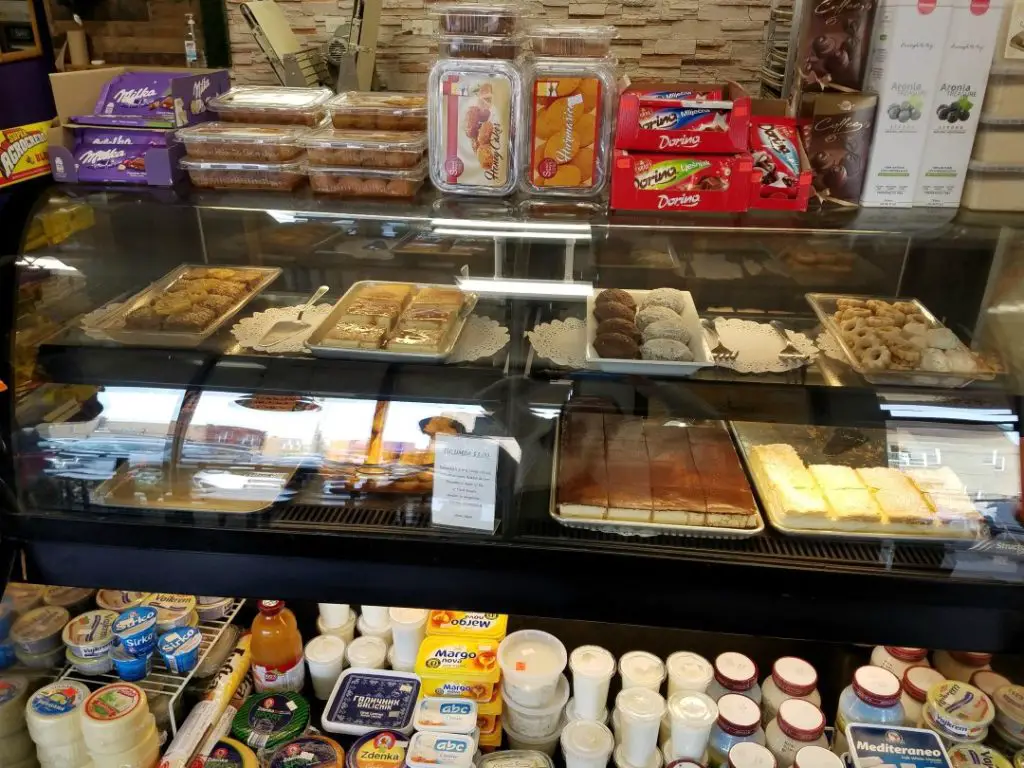 Two Macedonian women own and operate the bakery. Roka Bakehouse features a variety of freshly baked bread, bureks, and cookies. Another popular menu option is their homemade slices of cake. Although the selection varies, baklava, tres leches and Krempita are typically available. Each slice of cake costs about $5 each.
Inside there is a small selection of popular Balkan goods—coffees, teas, spreads, cookies, chocolates, meats, and cheeses. A small cafe and coffee menu is available, with a few bar stool tables for dining in. The menu is constantly changing. Therefore, reach out if you're hoping to purchase a specific item. Prices are not displayed. Therefore, inquire within.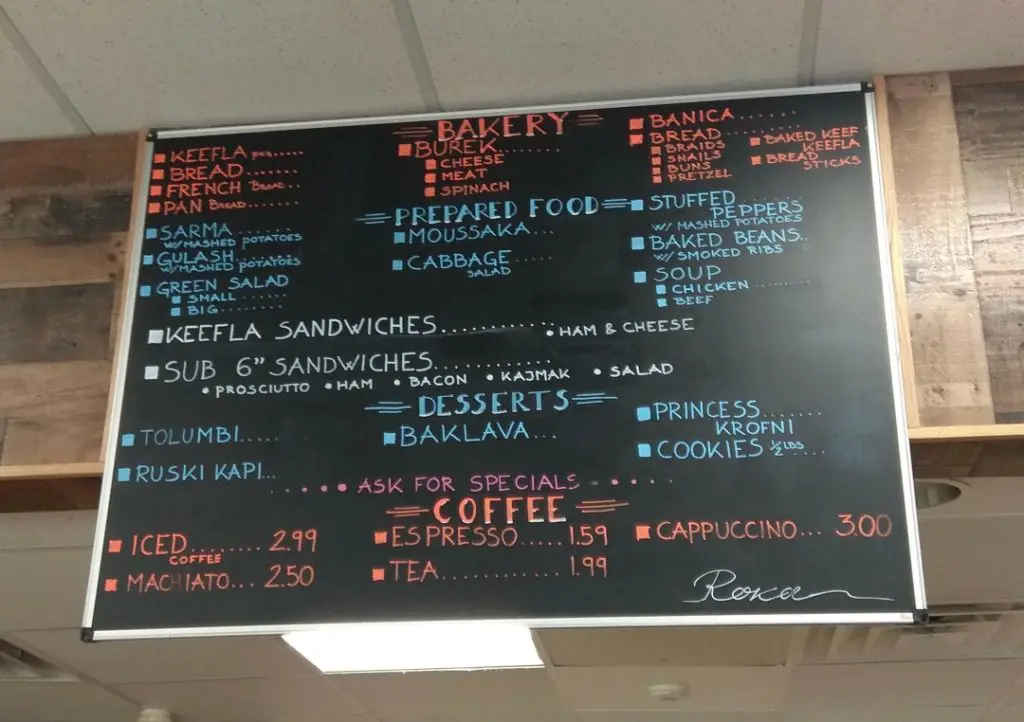 Roka Bakehouse 7942 Ogden Ave, Lyons, IL
Brookhaven Marketplace Darien
Brookhaven Marketplace in Darien is your best bet if you're looking for the largest selection of Macedonian wine and spirits,  This grocery store chain specializes in international products. However, each Brookhaven chain is different. The Darien location has the greatest variety of Macedonian wine in any store that we've shopped in.
Brookhaven Marketplace 7516 S Cass Ave, Darien, IL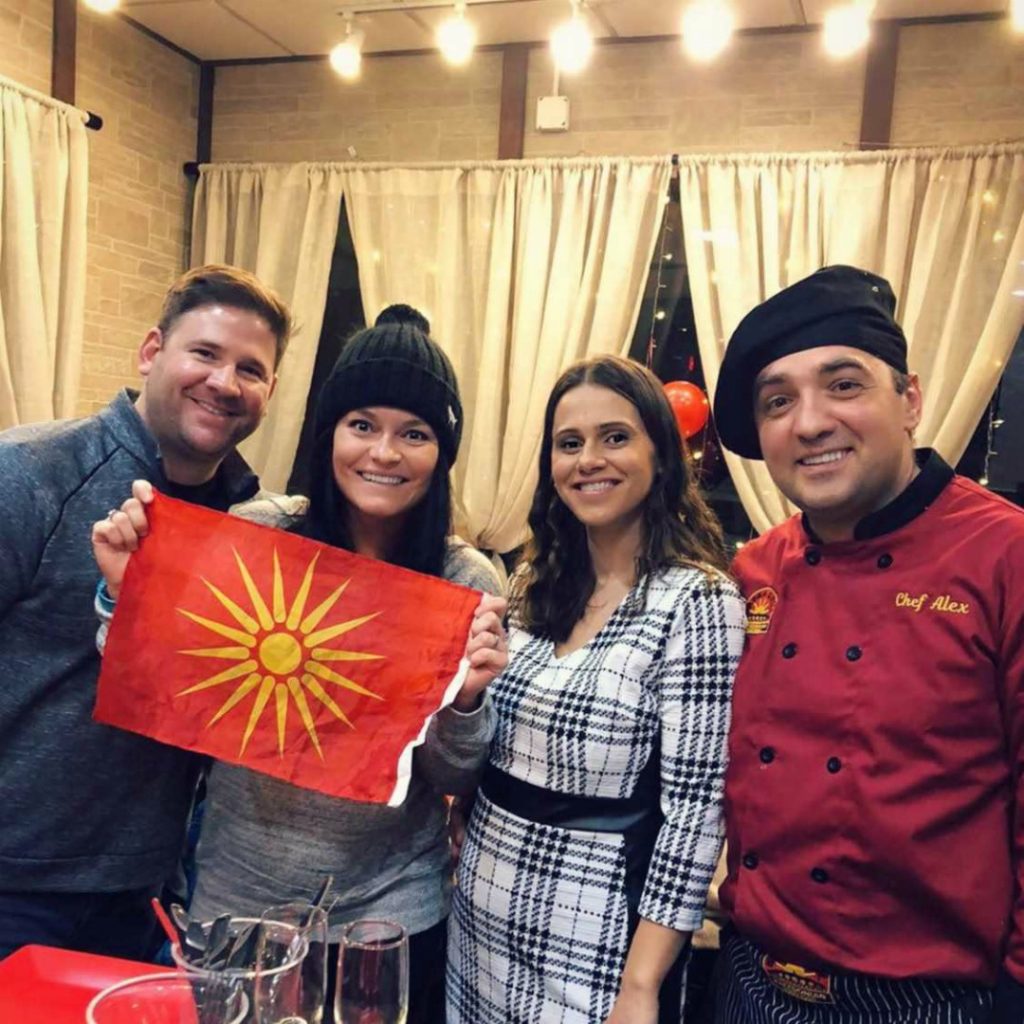 Balkan Bakery
If you're looking for an authentic slice of burek, head to the Balkan Bakery in La Grange. This small bakery features pastries, cakes, desserts, and a selection of Balkan products sure to satisfy your sweet tooth cravings.
Many locals claim that the Balkan Bakery has the best burek in the Chicagoland area. Come early when it is the freshest and most likely in stock. Meat, cheese, spinach, and mushroom varieties are available.
In terms of sweets, there is a large refrigerator case with a nice dessert selection. Popular items include the Jaffa Cake, bajadere, baklava, and rum balls. Inside there are a few tables if you'd like to enjoy your treats on-site while looking at a Balkan newspaper. Traditional Macedonian coffee makers are available for purchase, too.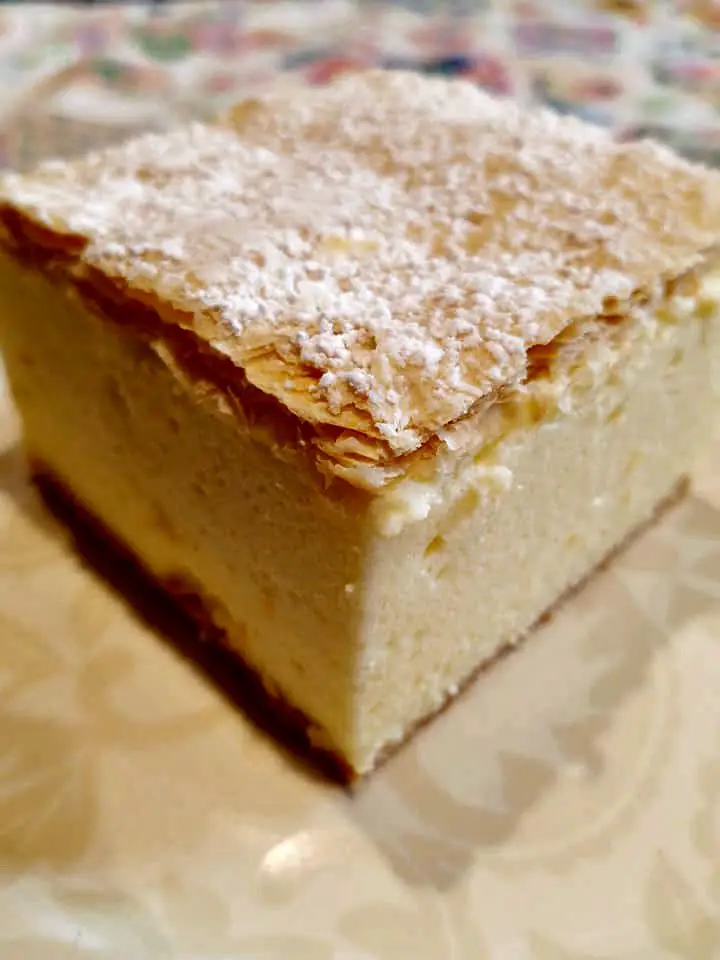 Stefan Grill and Caffe Bar
Although the restaurant features Serbian cuisine, Stefan's Grill and Caffe Bar has a few Macedonian dishes on the menu. Hidden in the Hodgkins industrial park, Stefan's is a true Balkan experience. Huge grilled meat platters are available, along with a cafe bar and rakija menu.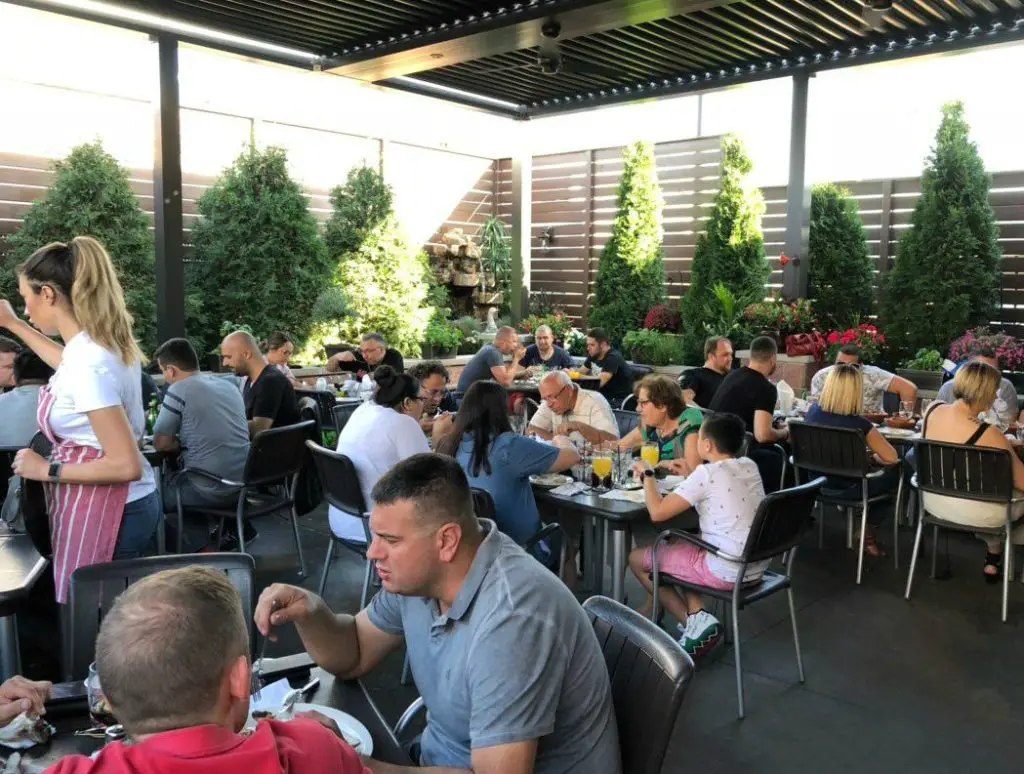 Additionally,  there is an outdoor patio complete with water misters where smoking is allowed. You may find yourself asking, "Are we in Belgrade?"
The menu offers all the traditional Balkan favorites—shopska salad, chicken wrapped in bacon, sweet and savory crepes, cevapi with kajmak, and pljeskavica. In terms of Macedonian dishes, there is Macedonian salad and roasted banana peppers with garlic dressing. Macedonian pastrmajlija is served on Mondays and Tuesdays. Daily specials are posted on the restaurant's Instagram stories.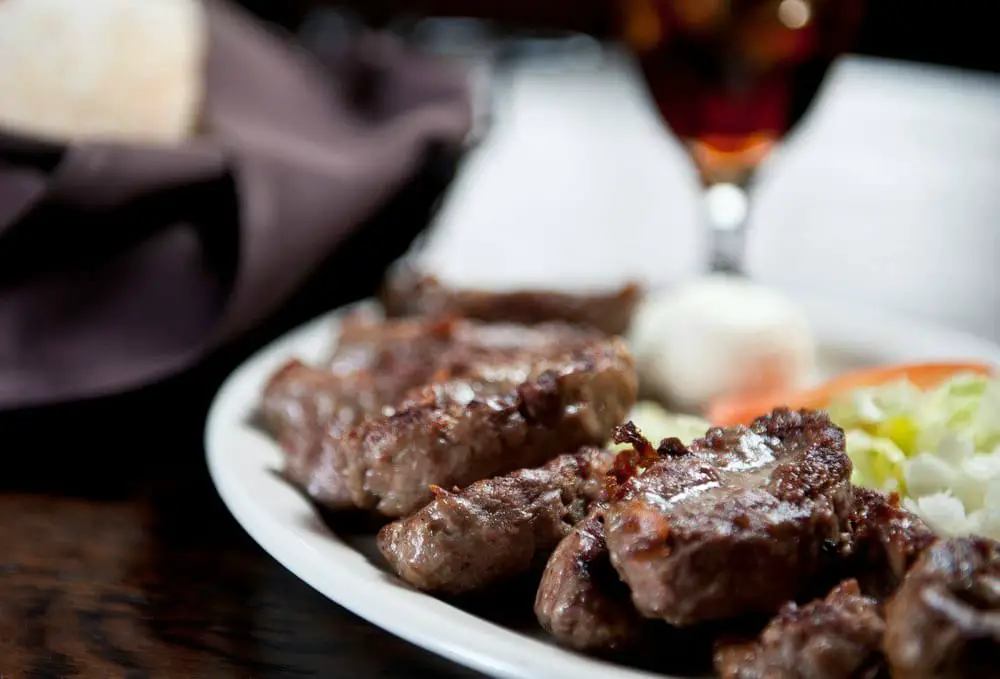 Stefan Grill and Caffe Bar 7101 Santa Fe Dr., Hodgkins, IL
Skadarliya
Many of our Macedonian friends reached out to us and asked us to include Skadarliya on our Chicago Balkan food tour. Located on Ogden Avenue in Brookfield, the Macedonian-owned restaurant serves up traditional Serbian and Macedonian cuisine.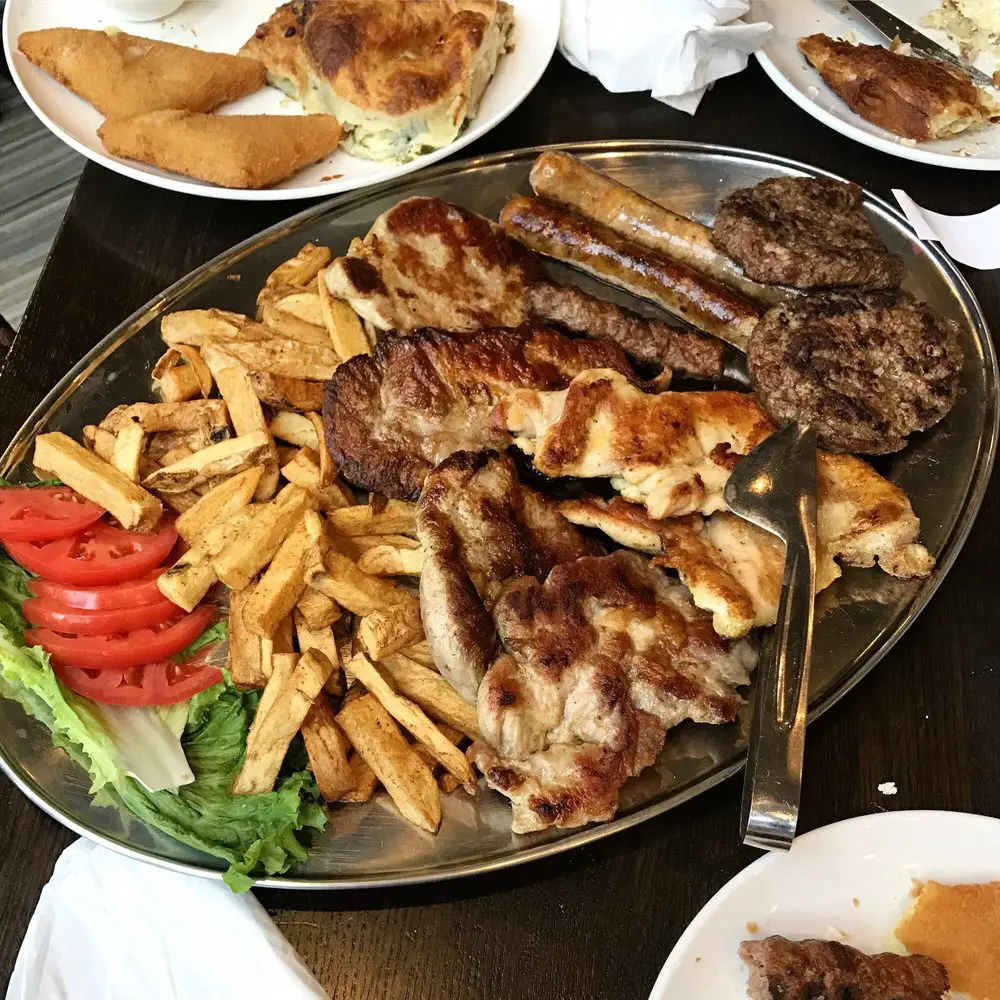 After living in Belgrade, the owners named their establishment Skadarliya after one of the city's most famous streets. The menu features items like meat platters, grilled trout, cevaps, meat kebabs, and pjeskavica. Also available are hefty burgers, club sandwiches, soups, and salads.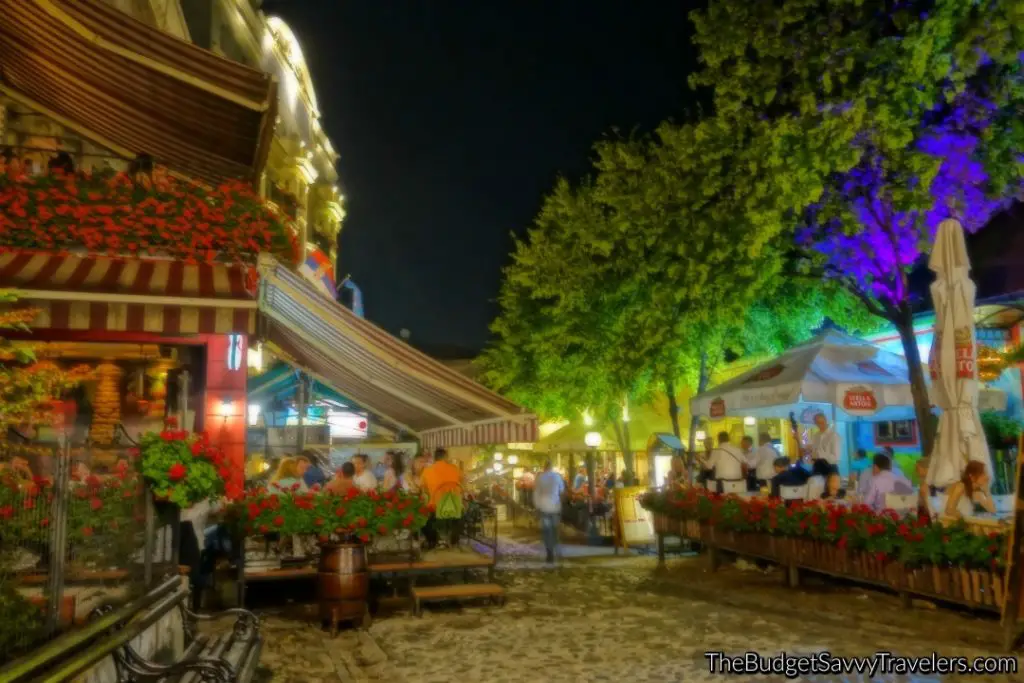 The restaurant features a Sunday buffet from 12 p.m. to 5 p.m. and a signature cocktail menu. However, the most appealing aspect of Skadarliya is their live music events. Upcoming shows can be found on their website link below.
Skadarliya 9237 Ogden Ave, Brookfield, IL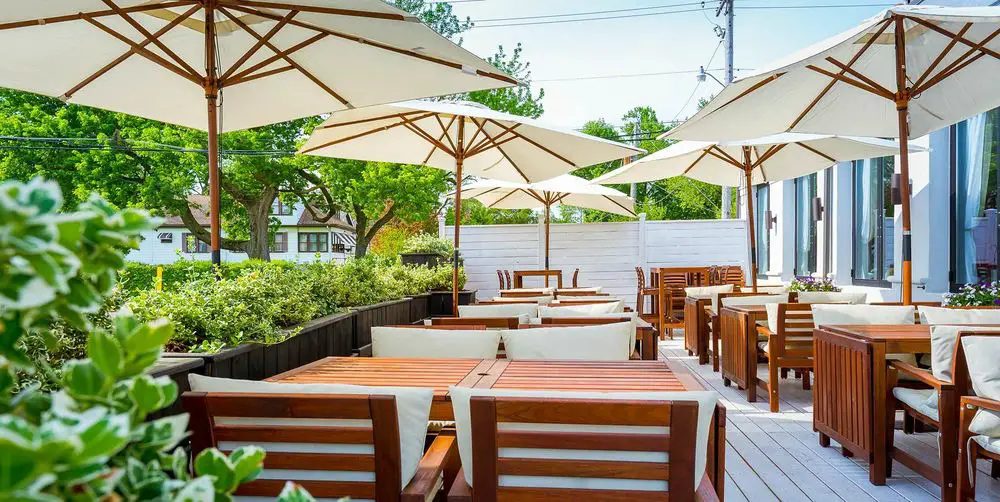 Downers Grove Shop & Save
Shop under the Macedonian flag at the Downers Grove Shop & Save. This Chicagoland grocery chain primarily features Polish products. However, a wide variety of other specialty European food and drinks are available. In terms of Macedonian items, they offer such items as teas, wines, spreads, and ajvar.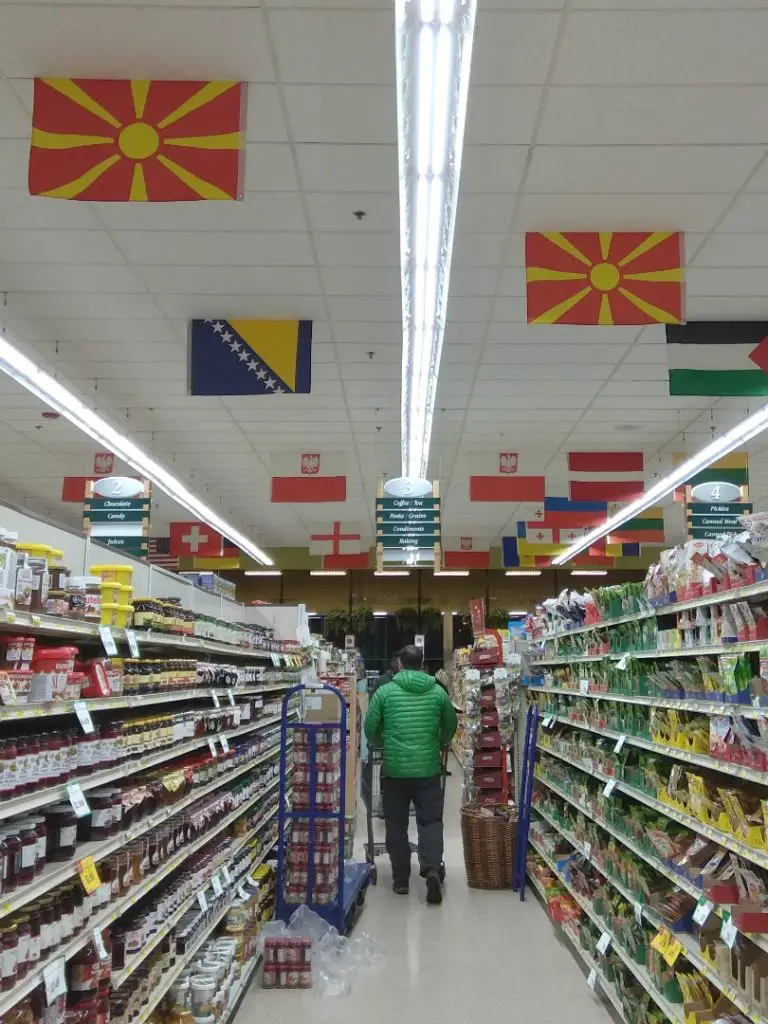 Shop & Save is another grocery store that offers the opportunity to purchase your favorite Balkan products. However, this is the first store we visited that hangs the current Macedonian flag.
Subsequently, there are a few wines available at this Shop & Save , which are mainly Bovin and Tikveš. On the whole, the Darien Brookhaven still offers the best selection for Macedonian wine in the Chicago suburbs.
Shop & Save 7241 Lemont Rd, Downers Grove, IL
Macedonian Orthodox Church
While exploring around Chicago, why not stop at a beautiful Orthodox Church? A follower told us about a Macedonian Church (Sv Kiril i Metodij) located in the area. When she told us it was in Willowbrook, we flipped. We used to live in Willowbrook!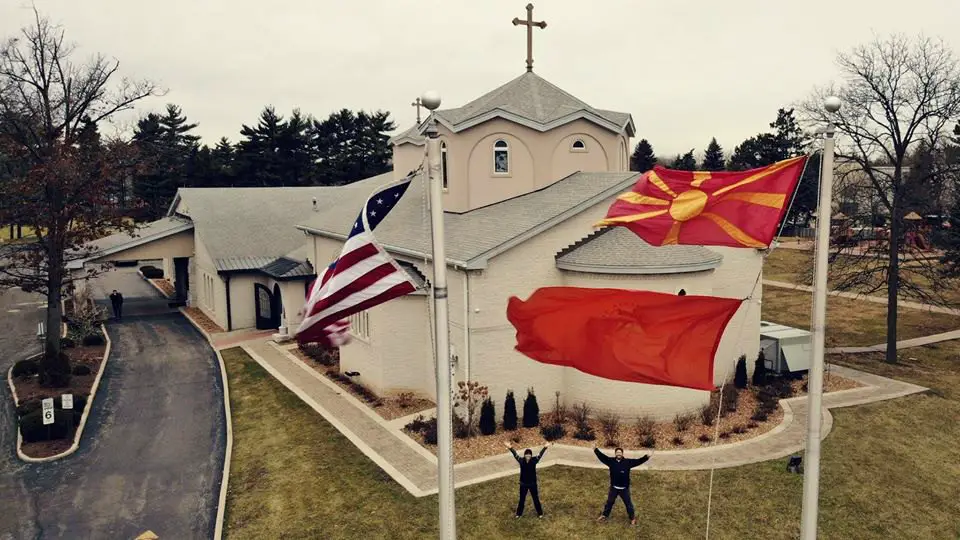 As we pulled up, our hearts soared as we saw the Macedonian flag waving next to the American flag right here in our old hometown. We've visited the church a few times and it is open for visitors to stop in to pray and reflect.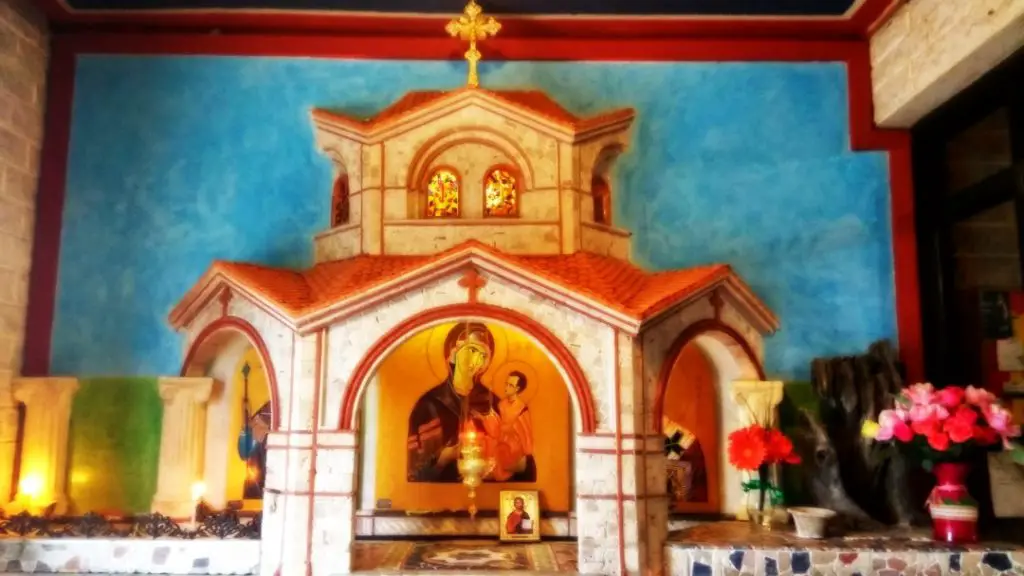 Saints Kiril & Mettodi Macedonian Orthodox Church 10S330 IL-83, Willowbrook, IL
Lemont Valley Market [Recently Closed]
Lemont Valley Market specializes in healthy and quality products grown, harvested, or produced in the Balkans. The small grocery store features items like Koro Tea, Garlitela garlic dip, and a variety of 100 percent Macedonian spreads. Lemont Valley Market is a good stop for shoppers who are looking for a specific product.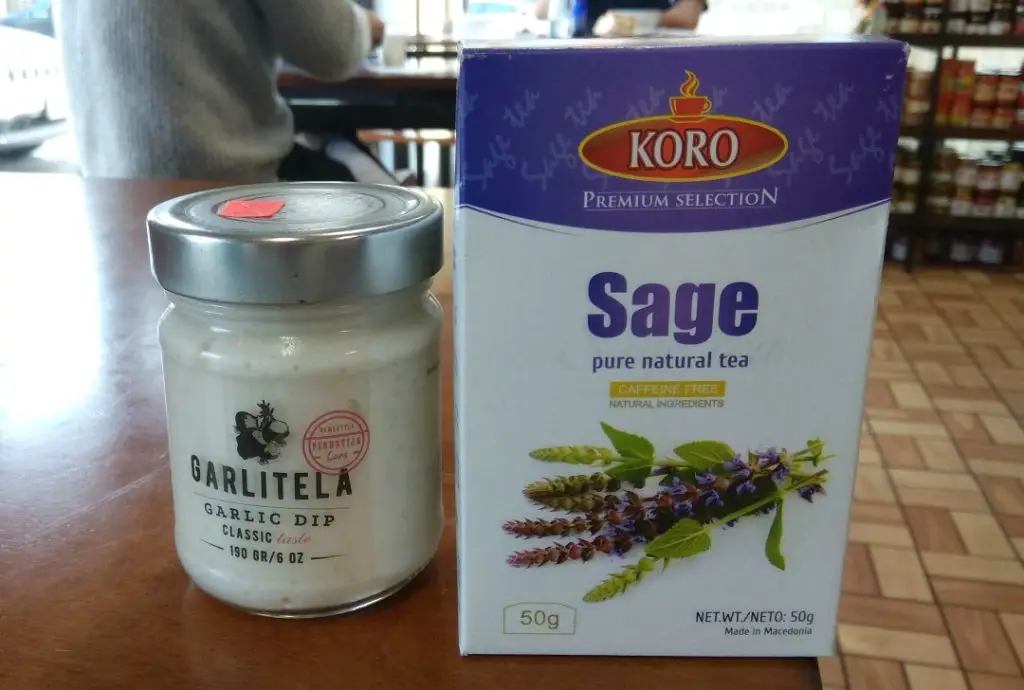 Lemont Valley Market 349 Front Street, Lemont, IL
If you have any recommendations for places to enjoy Macedonian food, culture, or products, please share in the comments section below. We may add it to our tour.