We jumped at the opportunity to take photography classes with a professional photographer at the Gartmore House. We've been actively participating in photography for many years and knew that we'd benefit from resetting our perspective. Over the years, our style evolved into something predictable and calculable. We were looking forward to speaking with and learning from a reputable professional photographer.
Before becoming full-time travel bloggers we mainly focused on amateur portrait photography. Nowadays, through our social media platforms, we try to combine portrait and travel photography—to document our personal experience while also conveying a feeling of a time and place.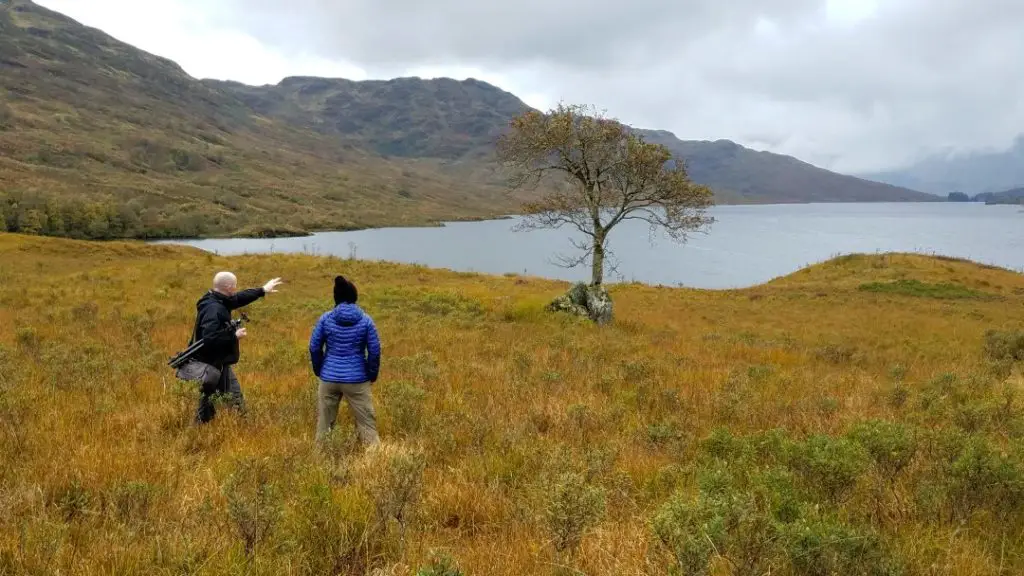 We love documenting our travel experiences but it was slowly becoming sterile and less artistic. Therefore, we signed up for the Photography Holiday at the Gartmore House, on the Gartmore Estate in Stirling, Scotland to rediscover our passion for photography and to learn new techniques in approaching subjects. Below is everything you need to know about the photography classes at the Gartmore House.
💰 Budget Tip
:
Check out WayAway
—a new flight aggregator platform that provides travelers with the best rates on airline tickets. Users can also purchase the WayAway Plus membership plan, which
gives cashback
on flights, accommodation, car rentals, tours, and more. We saved a ton of money using WayAway!
Take Photography Classes in Scotland on Vacation
It only took about one hour into the photography class with our tutor, Ewan Barry, to realize that our entire approach to photography was botched. It can be easy to trick yourself into thinking you're better at something than you are, especially after doing it for so many years.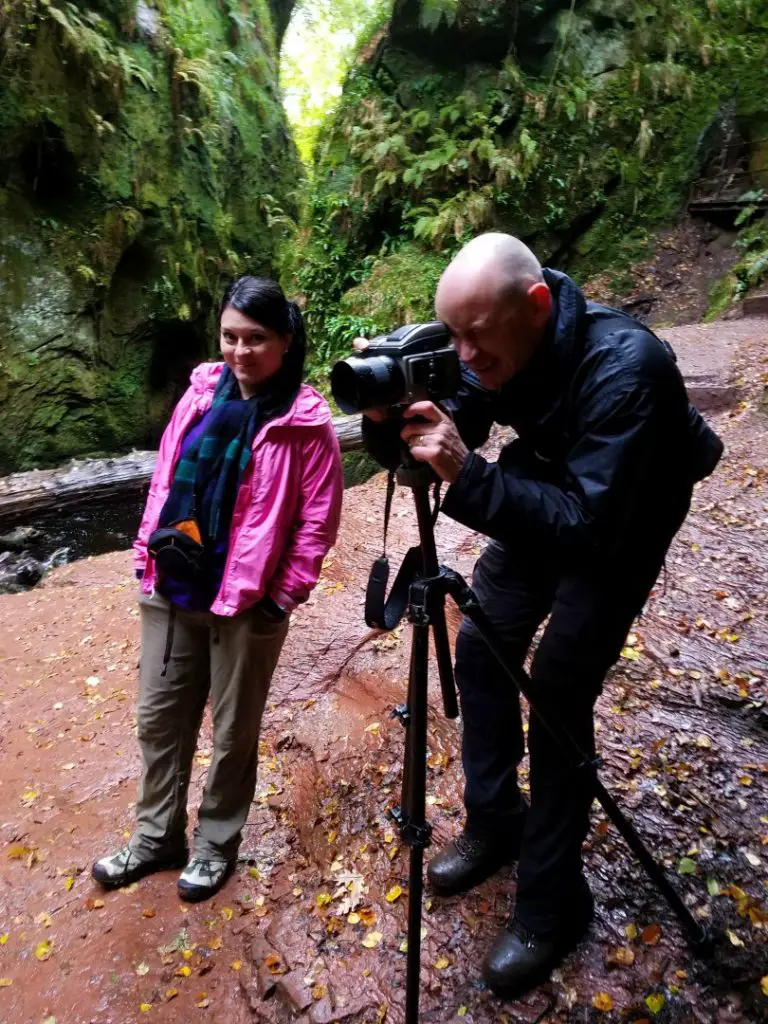 Our experience with Ewan was somewhat equivalent to playing extracurricular sports and thinking you're good enough to play professionally. As soon as we began taking photos we quickly realized that we had a lot to learn.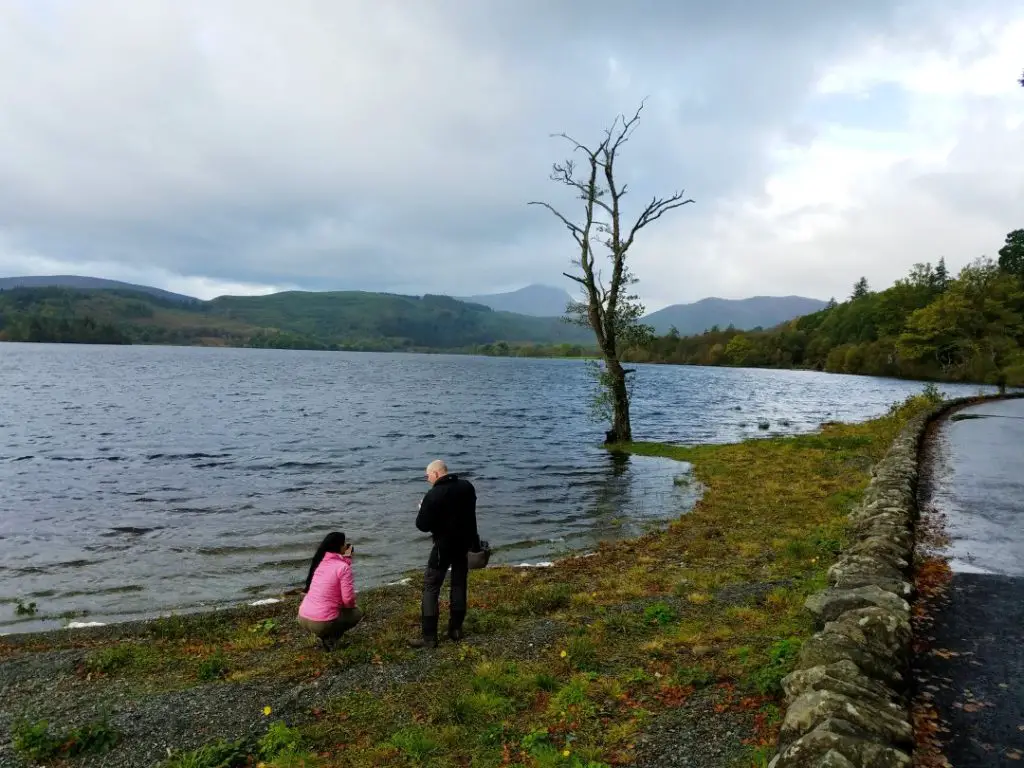 Without getting into too much detail, because every photography student will have different abilities, we realized that our general approach to capturing a subject was misguided. While we're fairly knowledgeable at operating the camera, our problems were less technical and more artistic. Ewan taught us new methods when approaching a subject, scene, or landscape to break it down in the most interesting fashion.
Photography Classes at Gartmore House
The photography classes at the Gartmore House range from weekend retreats to 5-night workshops, or holidays as they call them in the U.K. In the mindset of combining both our hobby and vacation, we decided to partake in the 5-night activity holiday.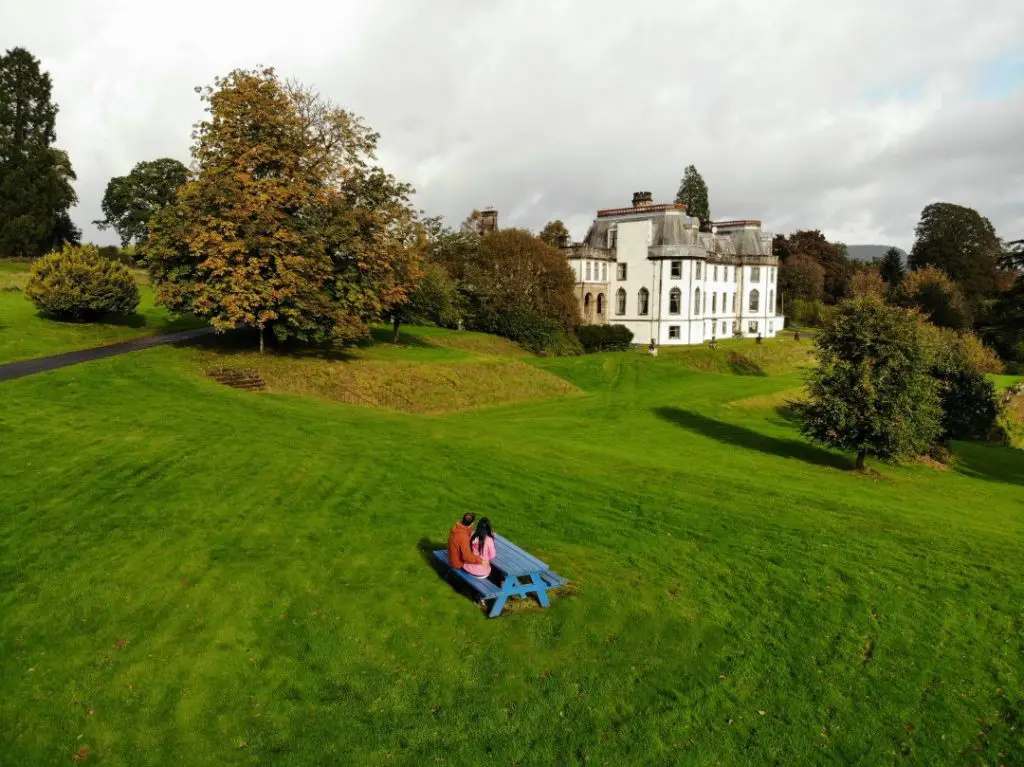 Like most guests visiting the Gartmore House, we were seeking out a way to allocate time to focus on our hobby while also meeting other people with the same passion.
Format of the Photography Classes
Initially, we assumed the workshop was going to entail a lot of in-class learning. We were completely incorrect. Most of the class took place out in the field. We practiced the theory and approach to photography, understanding the light, identifying potential subjects or scenes, and mastering camera controls.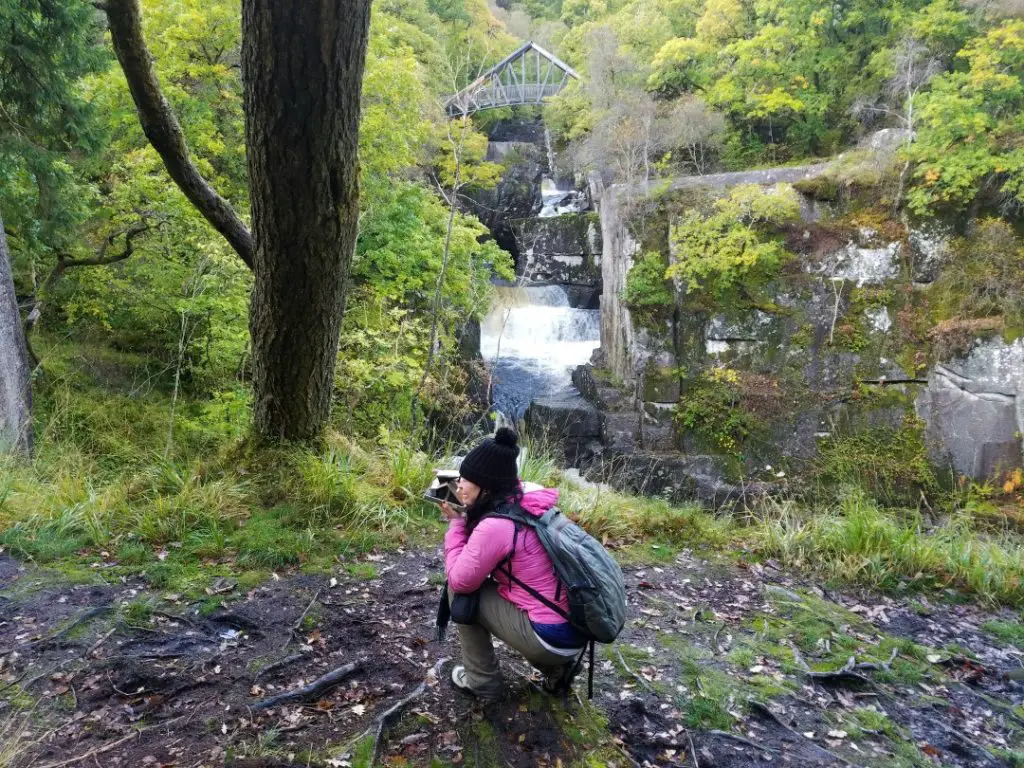 The format of the photography class will depend on the class. Ewan is extremely adaptable and doesn't mind adjusting the schedule to focus on the passions of the students. However, the class will typically depart from the Gartmore House in the morning after breakfast and return for lunch. After lunch, the group may go explore a new area and return around 4:30-5 p.m.
Ewan knows all of the best locations in the vicinity. This allows first-time visitors to enjoy the attractions and landscapes of Scotland while also practicing their craft with a professional photographer.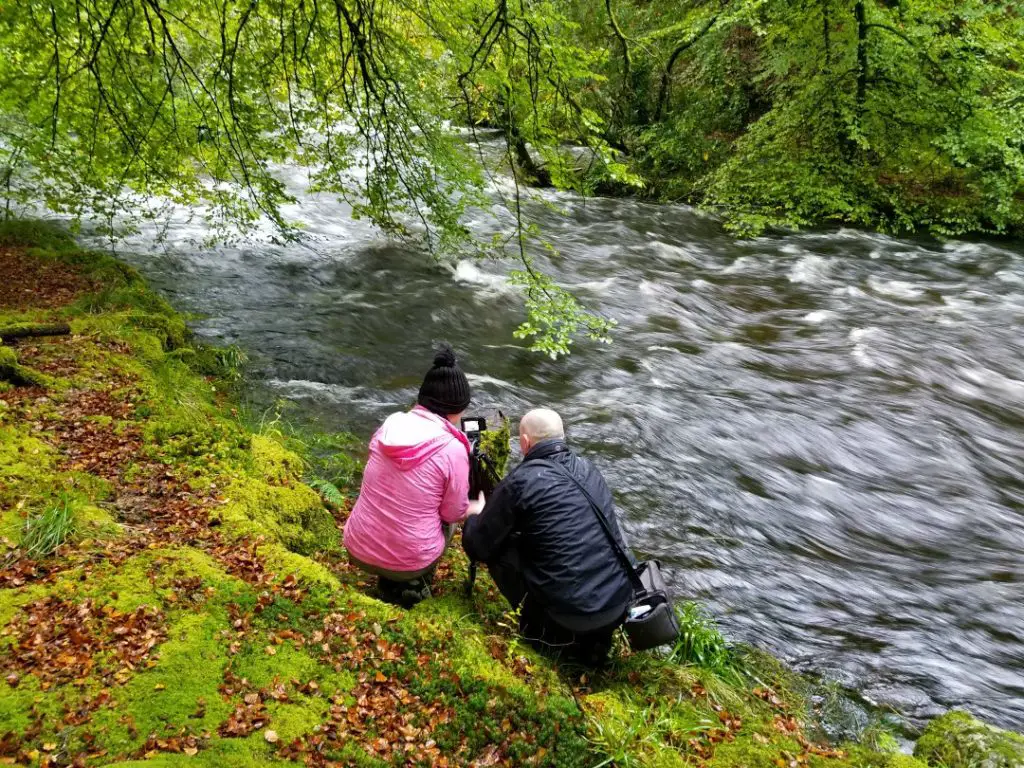 The flexibility in the class schedule allows students to focus on their passions. For example, if a student would like a picture of a Highland Cow or spend a little extra time near a waterfall, the itinerary can be tweaked. We brought a drone and asked Ewan to take us to areas where he thought it might take some inspiring photos. It was no problem!
Best Photo Locations in Scotland
The best way to illustrate how we spent our days is to show you our shooting locations—these were some of the best photo locations in Scotland. Scotland's weather changes in the blink of an eye so any kind of outdoor photography is weather dependent.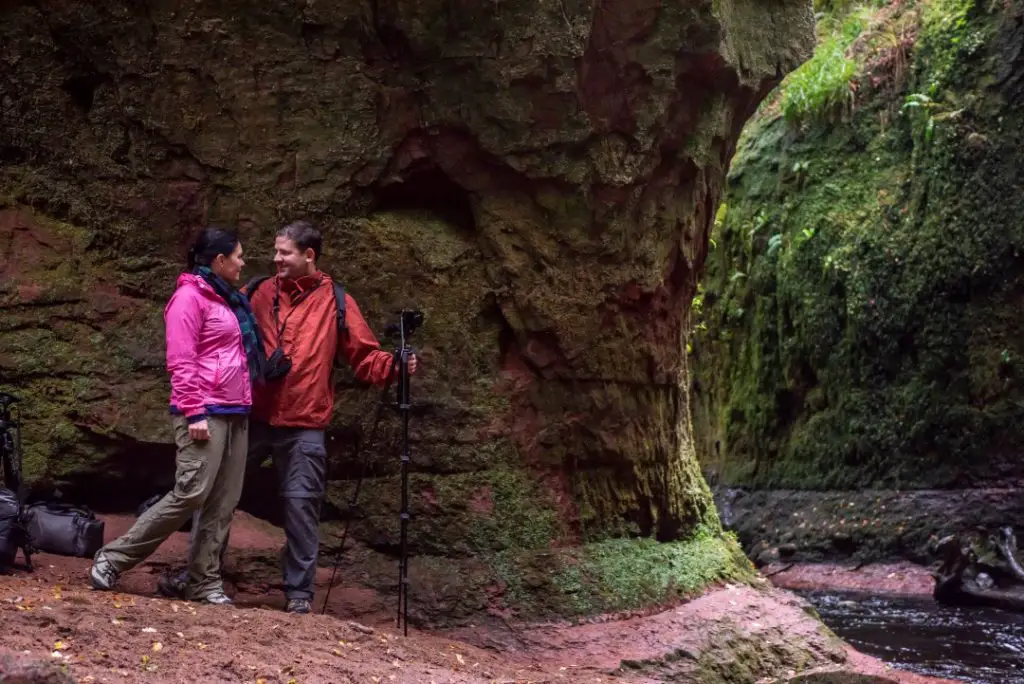 However, don't worry, Ewan always seems to have a trick up his sleeve. Also, if you see something along the way that looks interesting, you will have the opportunity to pull over and take some snapshots.
Day 1 > Meet & Greet at Gartmore House
The class begins with a 6 p.m. meet and greet, and dinner afterward. With that in mind, you won't get out into the field until the following day. However, the Gartmore Estate is beautiful and there are plenty of opportunities to explore the grounds before the meet and greet.
Day 2 > Duke's Pass, Loch Achray, Gartmore Estate, Loch Ard
We began the day near Duke's Pass to capture the Scottish morning mist.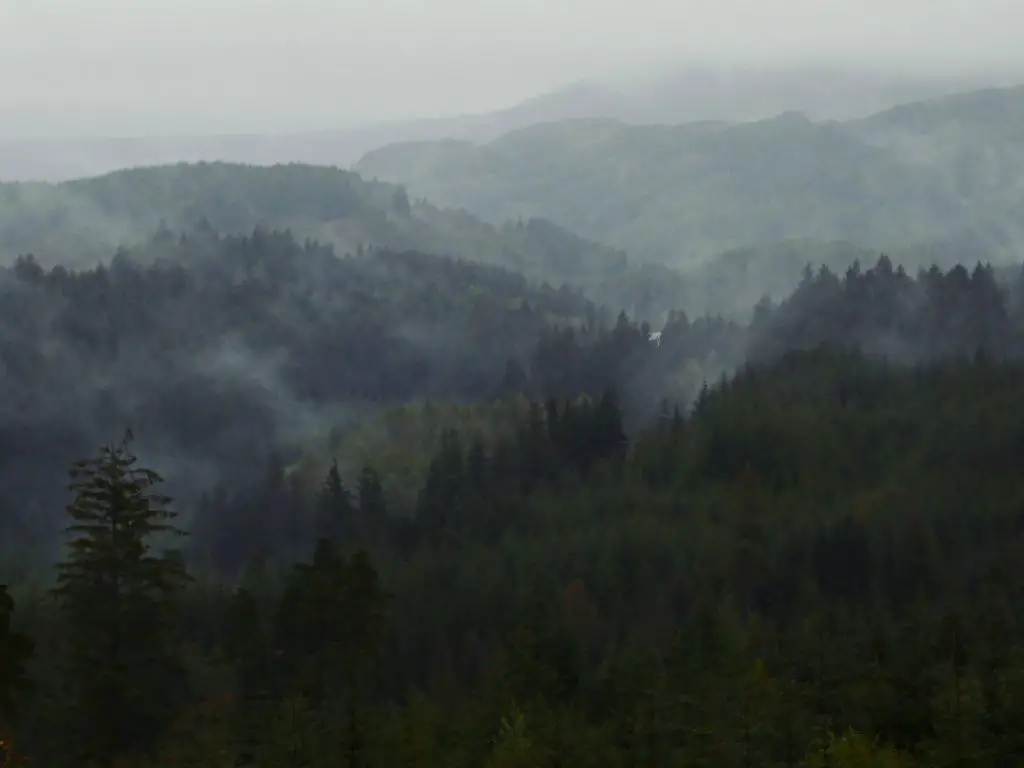 On the way to Loch Achray, Audrey noticed some lovely birch trees so we made a pitstop.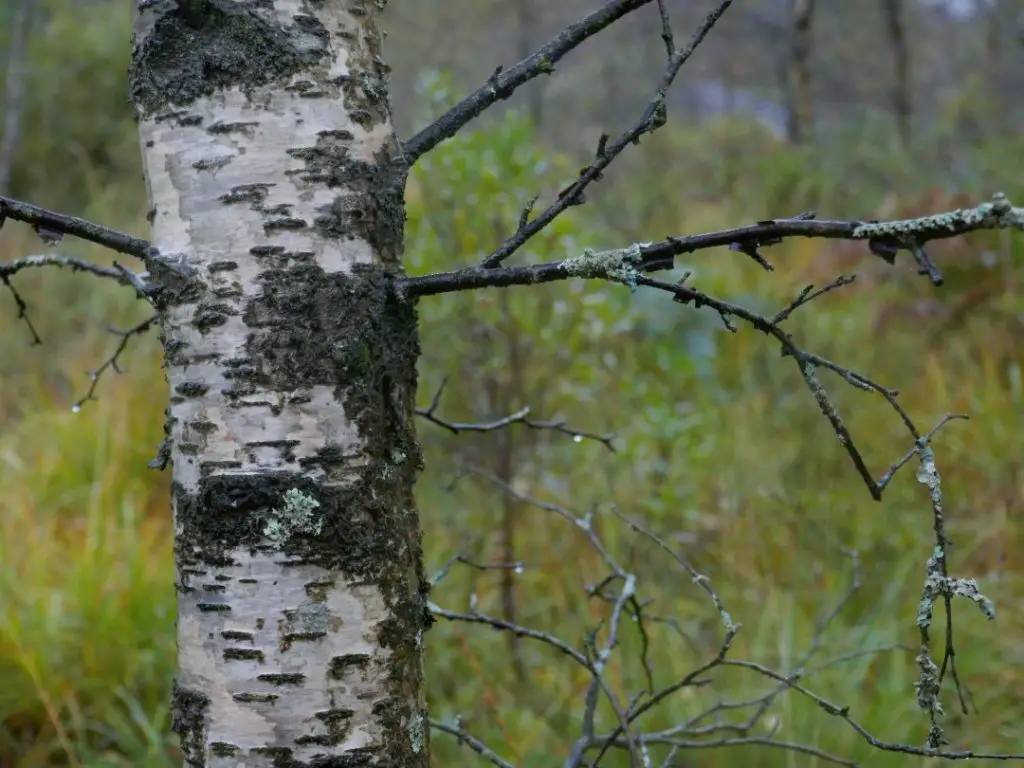 Near Loch Achray, we focused on moving water and Highland Cows.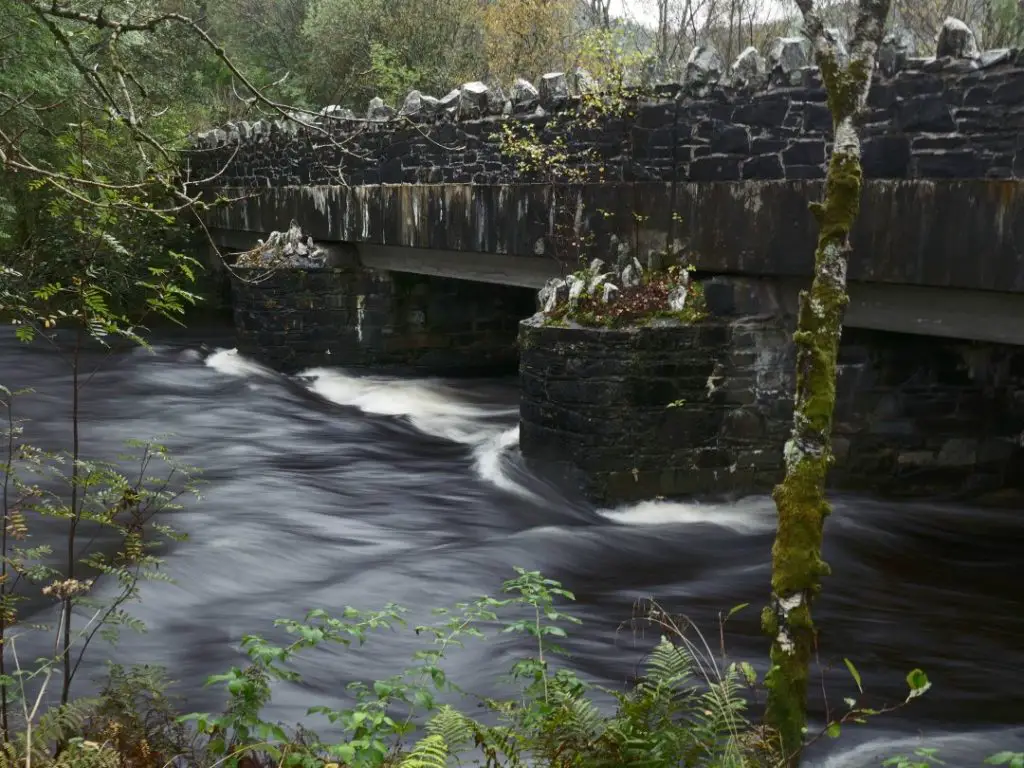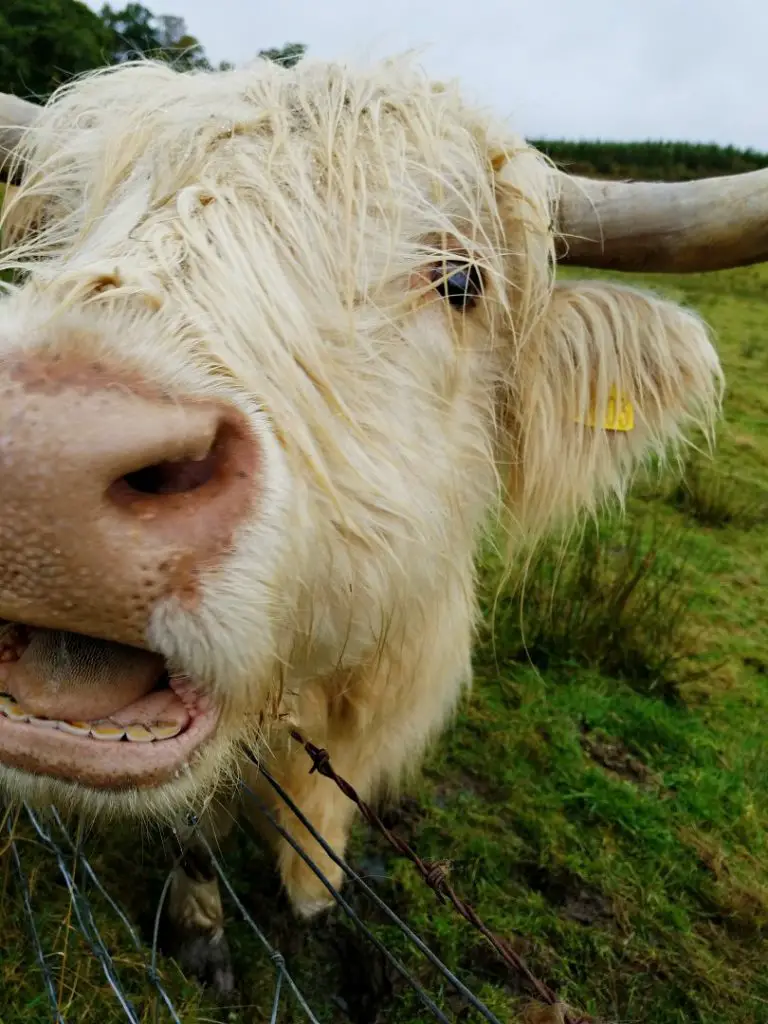 Harry's taking a minute to discuss photography with Ewan out in the field!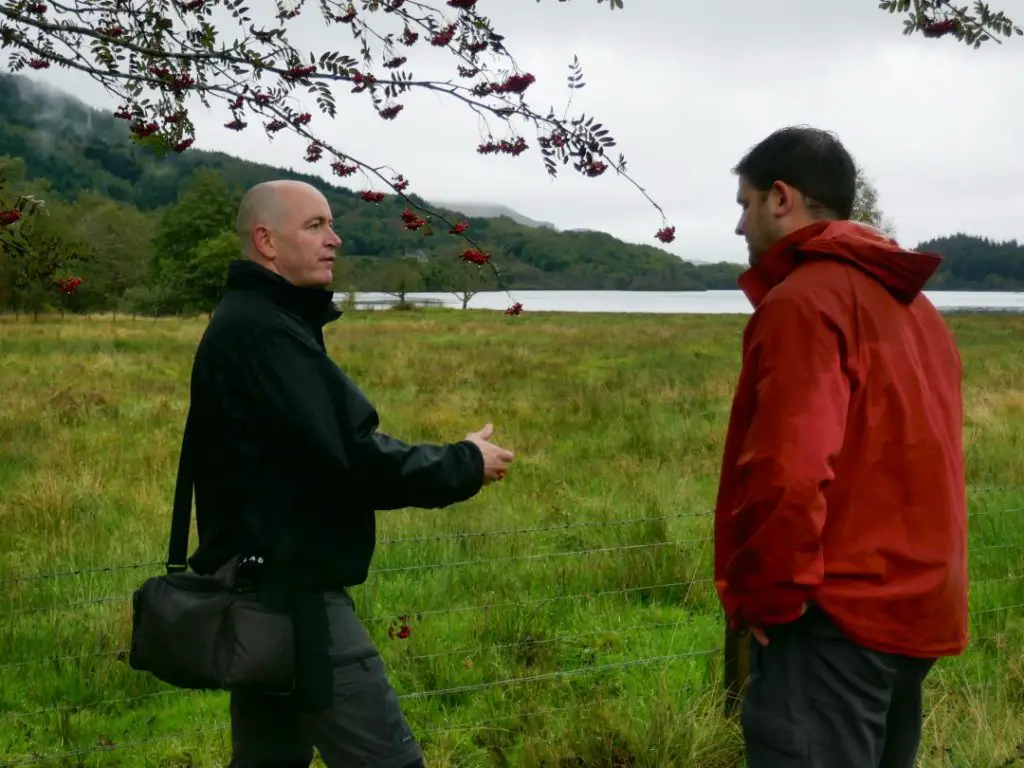 In the afternoon, we decided to capture some pictures around the grounds of the Gartmore House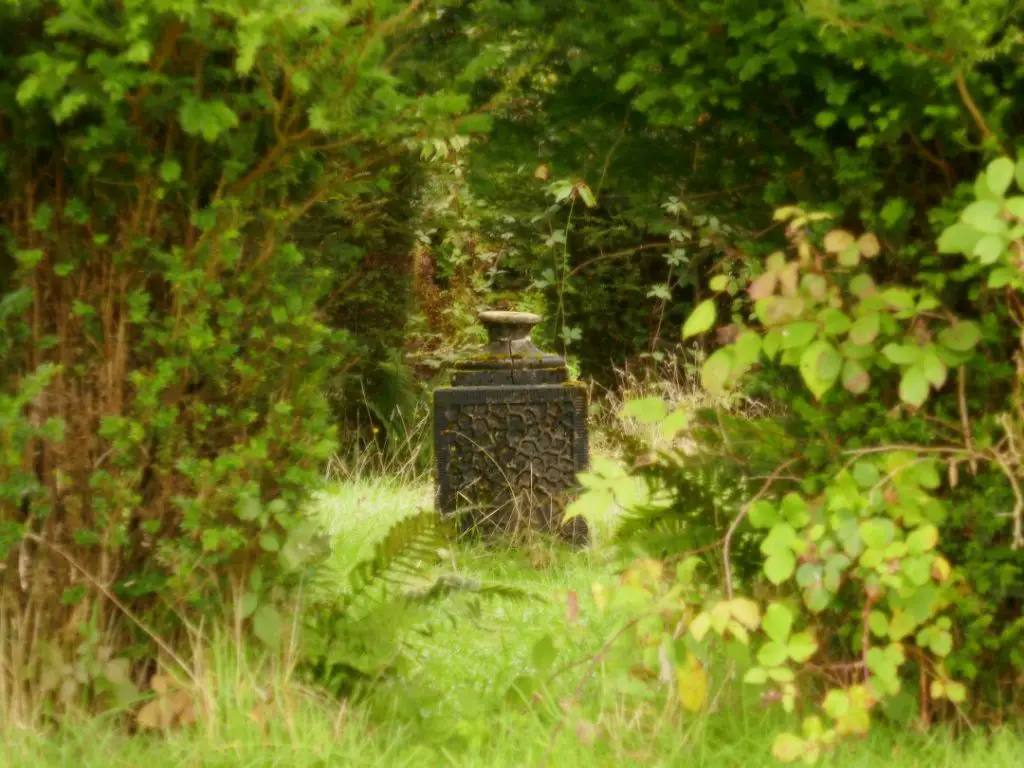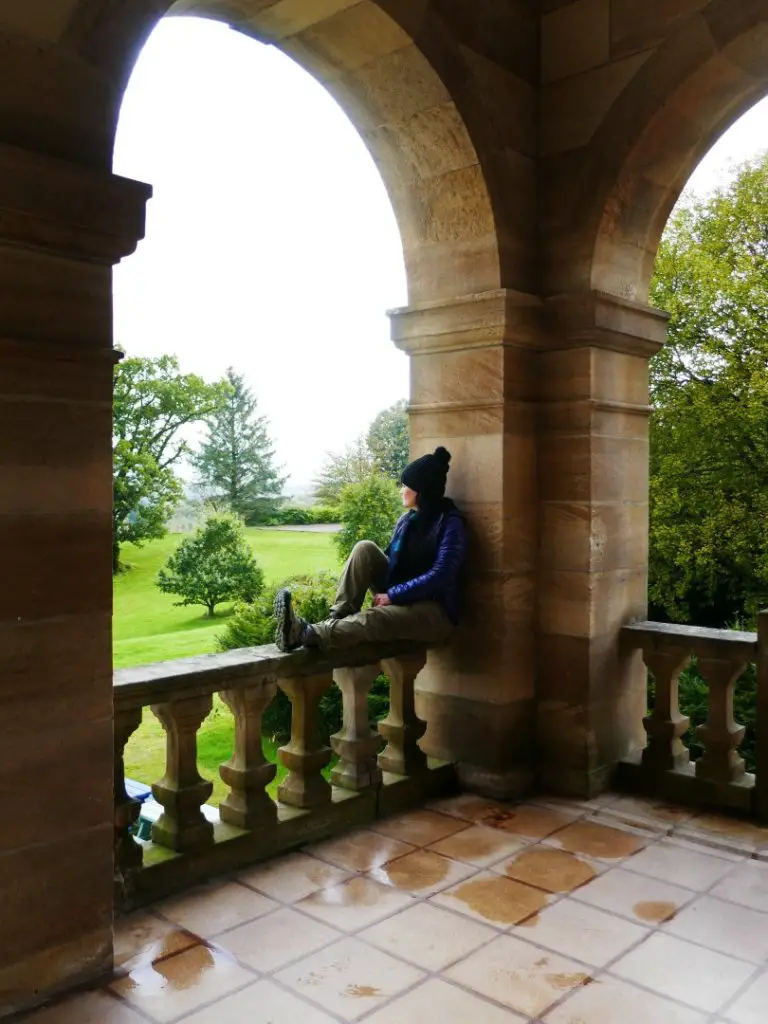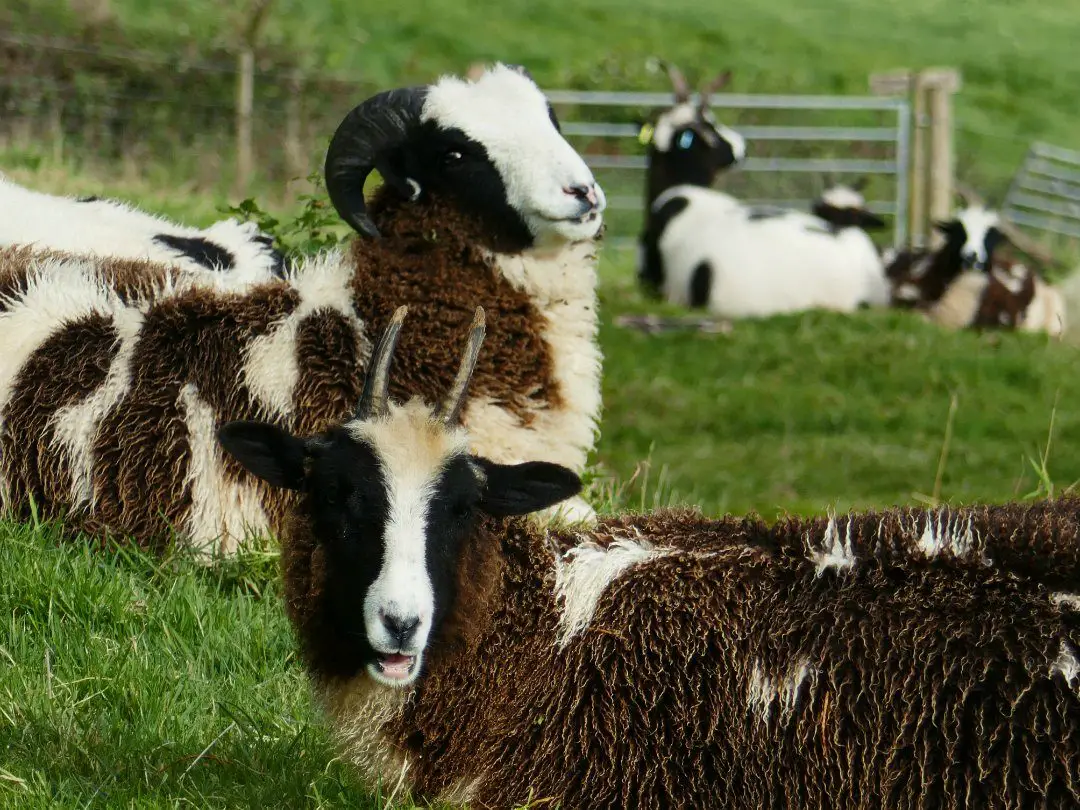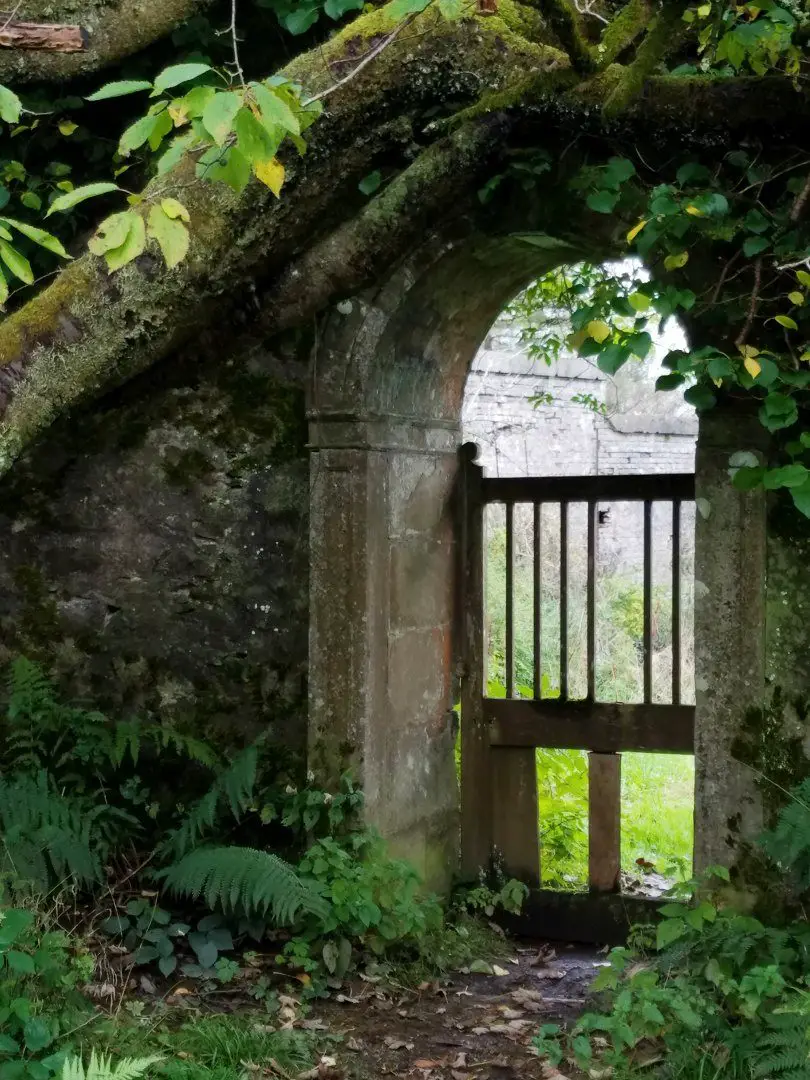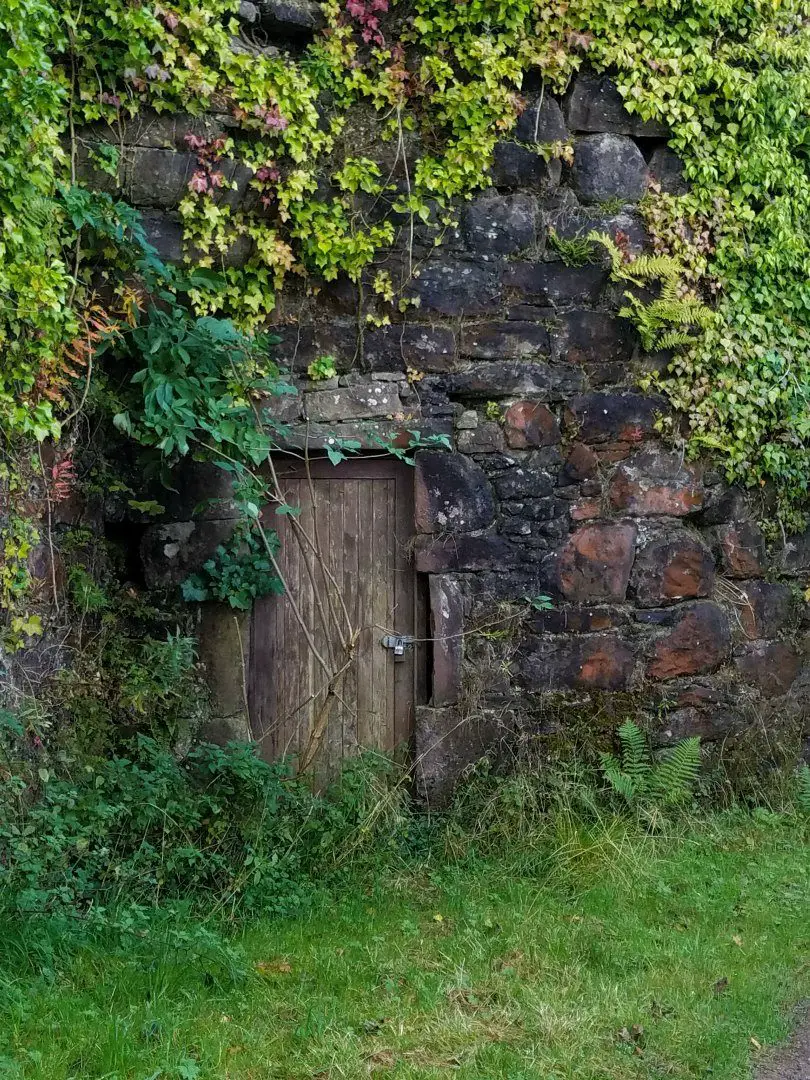 An old door sits on the wall of the Gartmore Estate. Later in the afternoon, we visited the east coast of Loch Ard to take pictures of boathouses.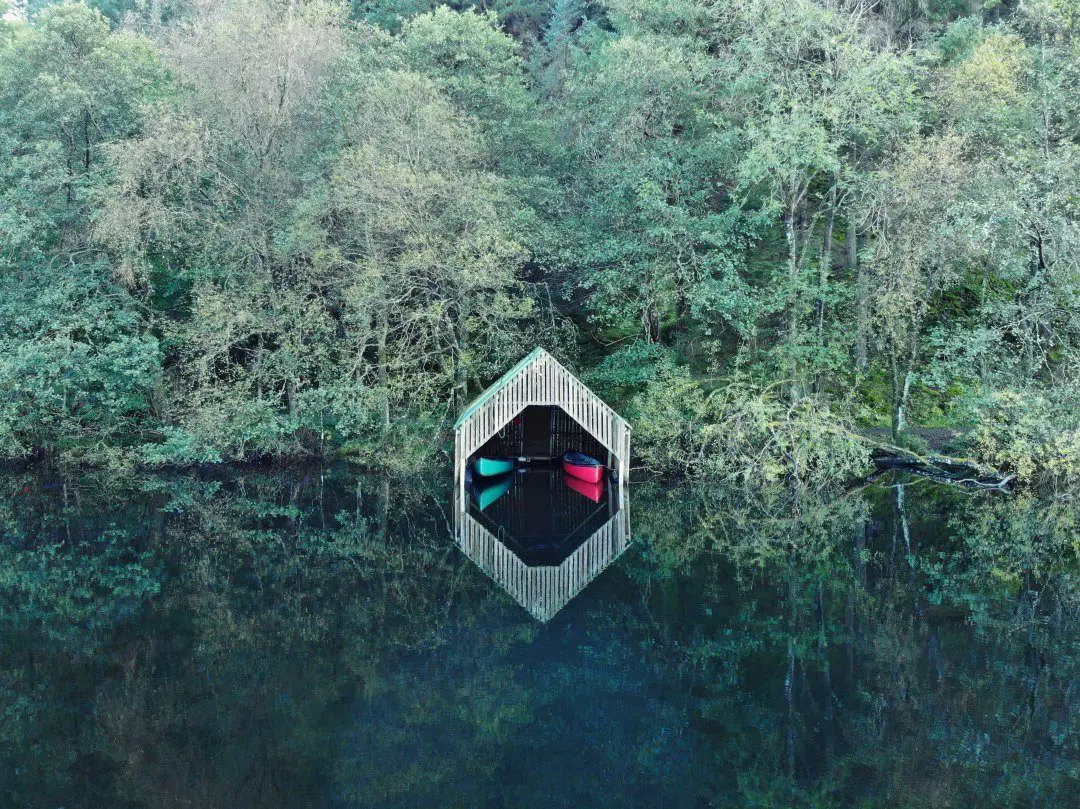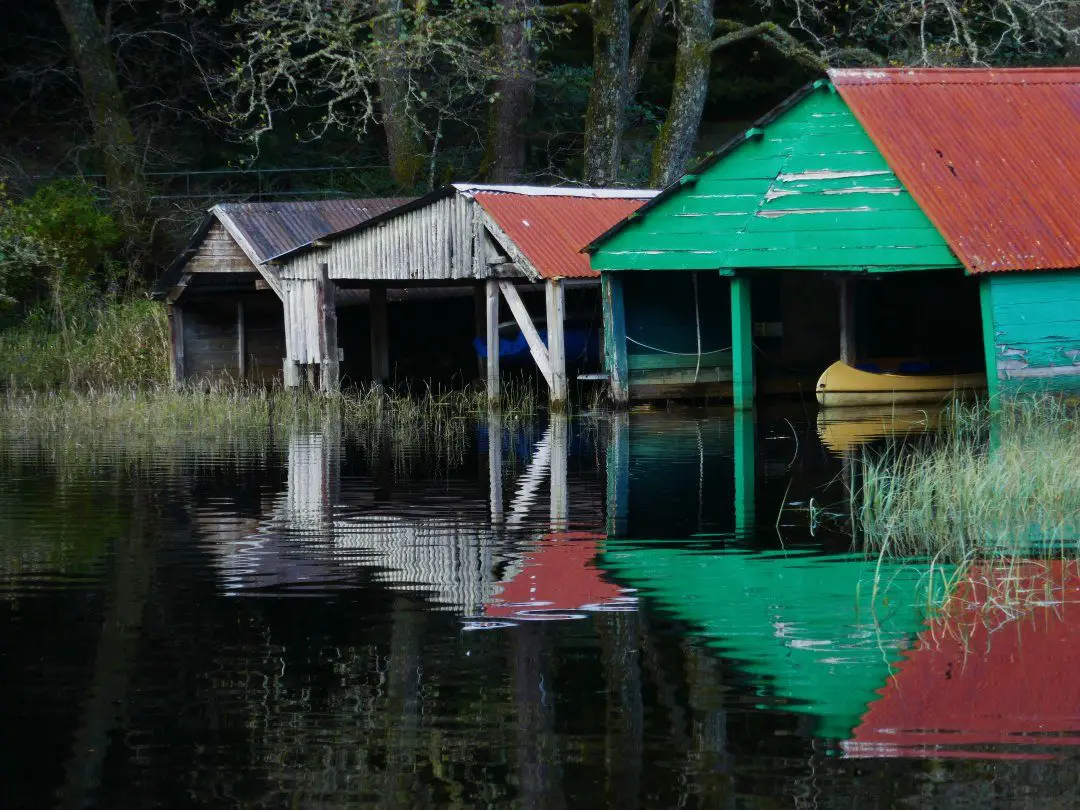 Day 3 > Gartmore House, Gartmore Estate, Finnich Glen
In the morning, we reviewed, discussed, and received feedback on the previous day's photos and practiced taking pictures of people in action—we ended up taking photos of the felting and watercolor painting classes.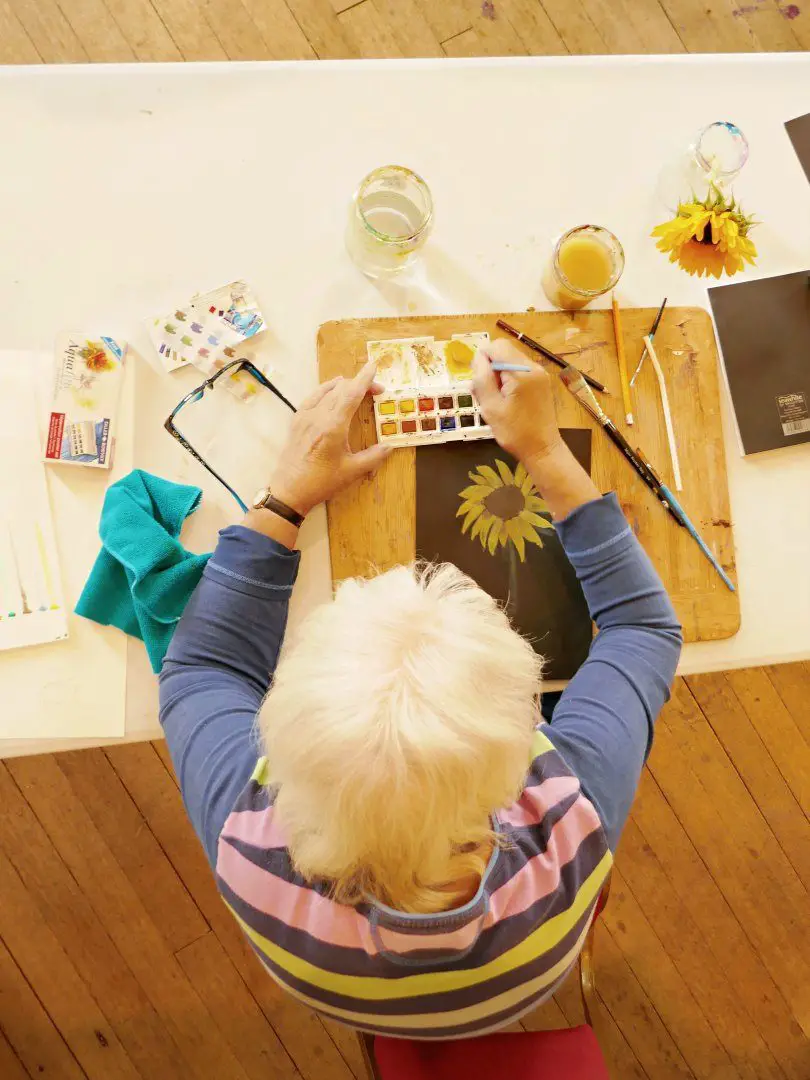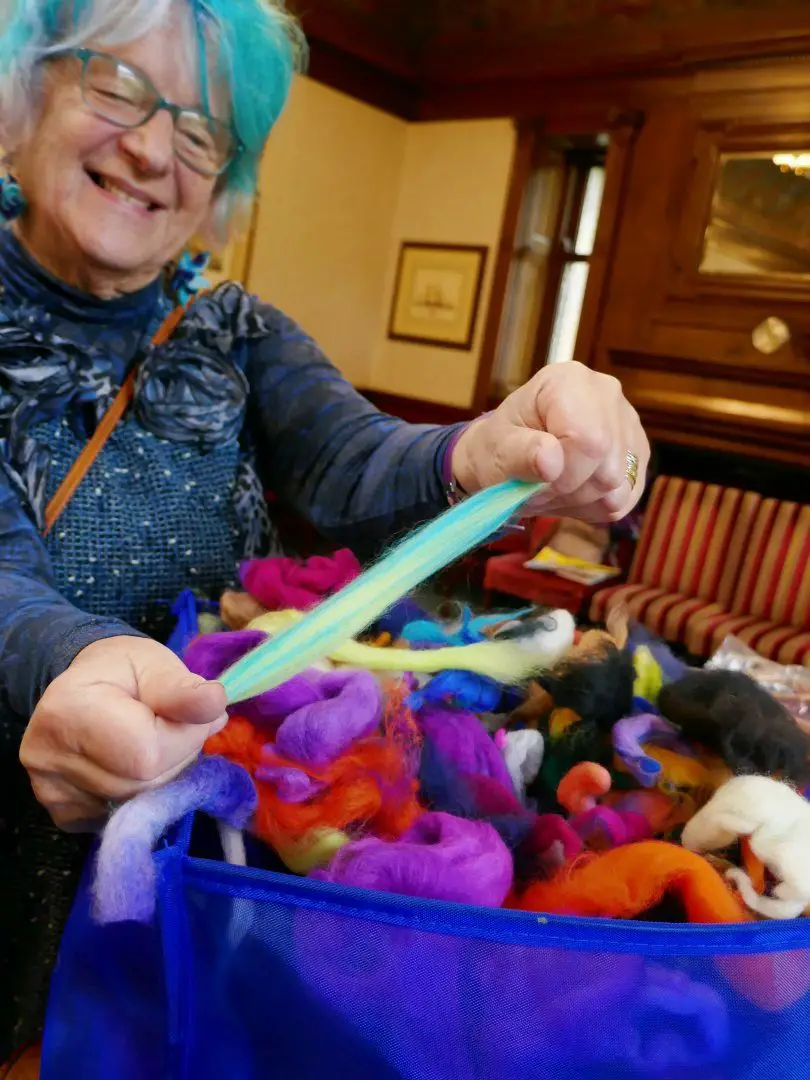 During the afternoon we headed over to Finnich Glen to photograph the canyon and the Devil's Pulpit. Unfortunately, the weather was not agreeing with us very much. When we arrived at the parking area, a man was in his underwear changing clothes. He must have slipped in the mud and was completely dirty. However, before departing the Gartmore Estate we decided to take some photos of the fall foliage near the gatehouse.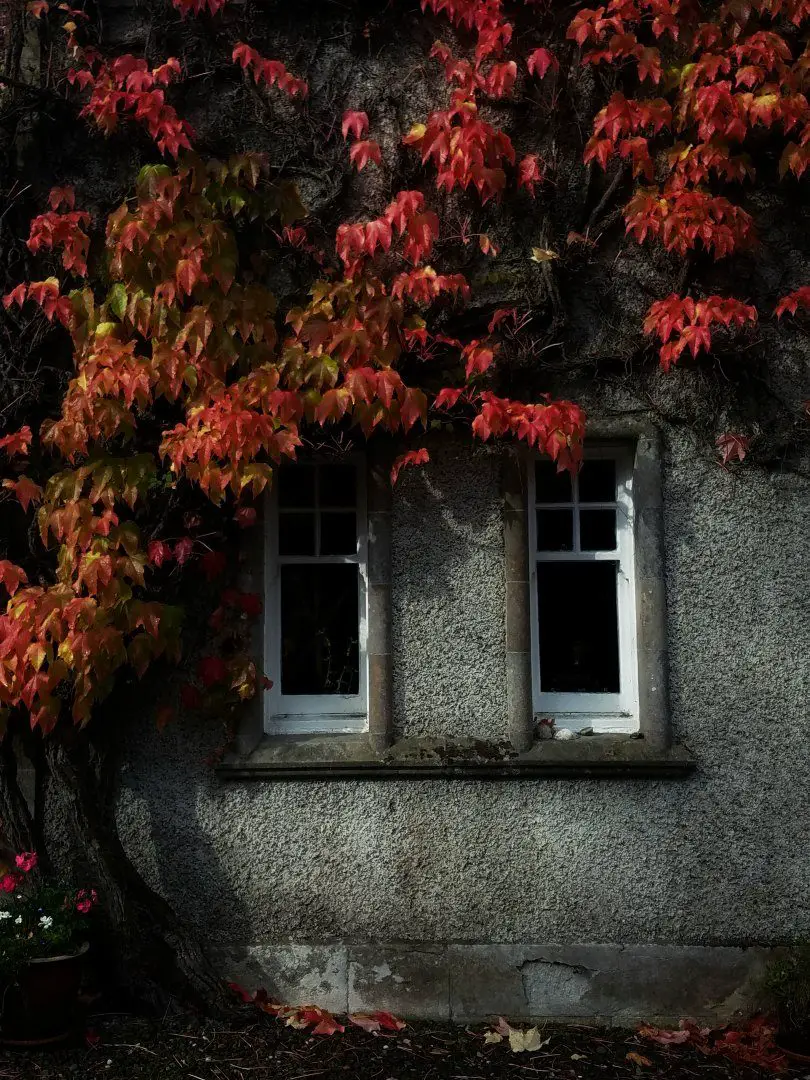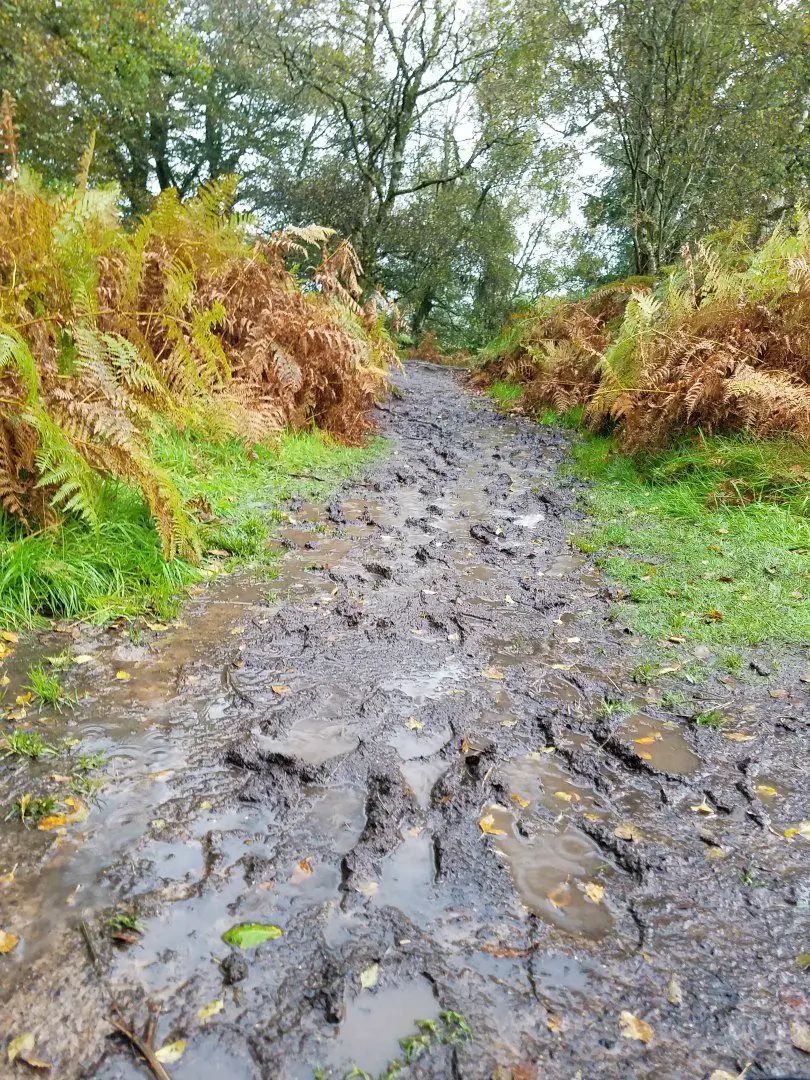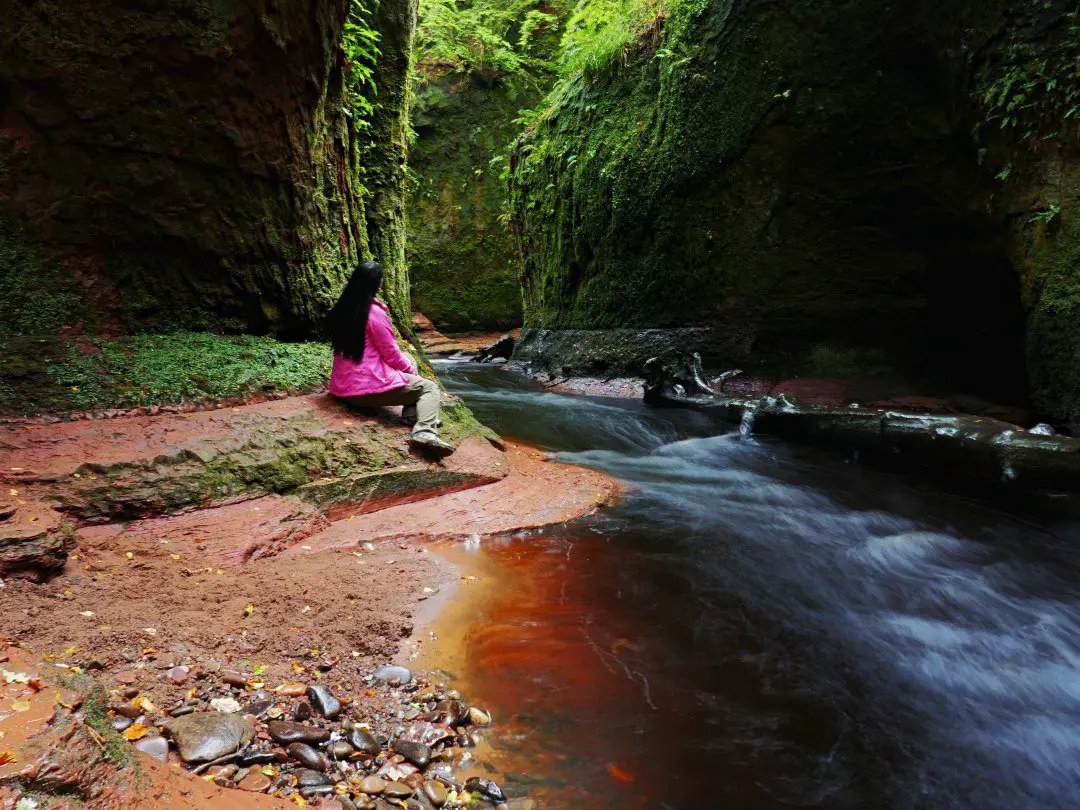 Audrey's enjoying the ambiance of Finnich Glen. The corner of the Devil's Pulpit can be seen in the background.
Day 4 > Loch Ard, Loch Katrine, Bracklinn Falls
We kicked off the morning by visiting a few spots along the west coast of Loch Ard.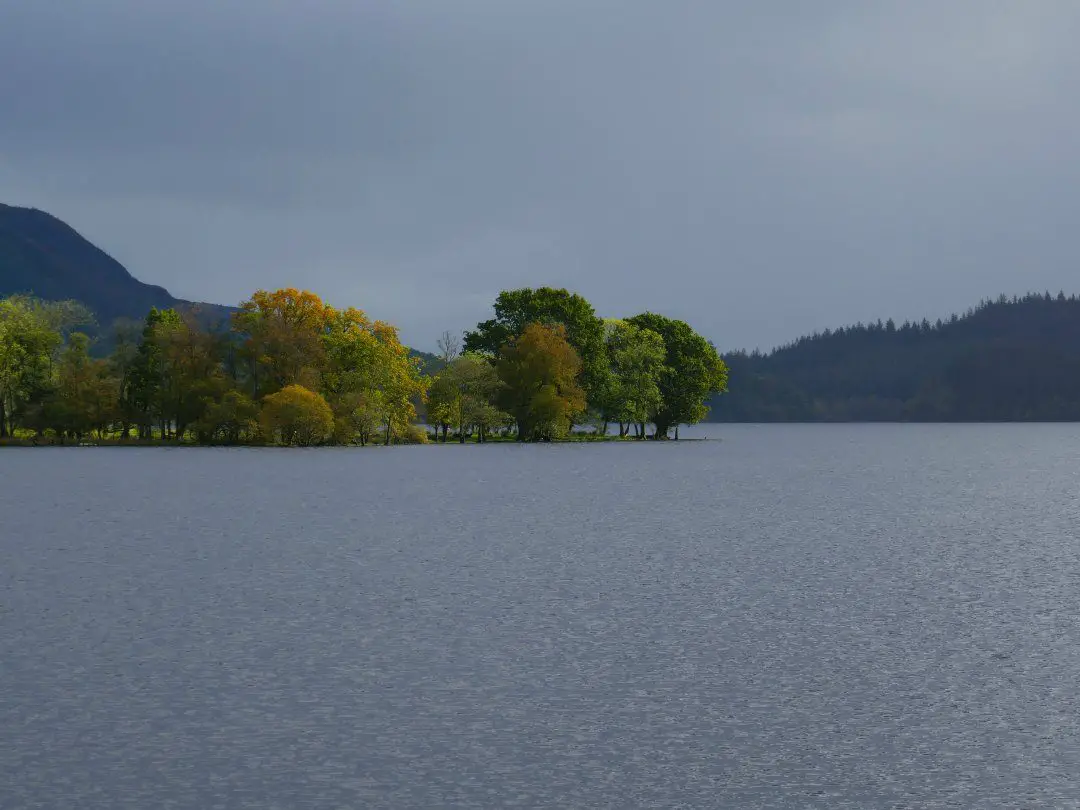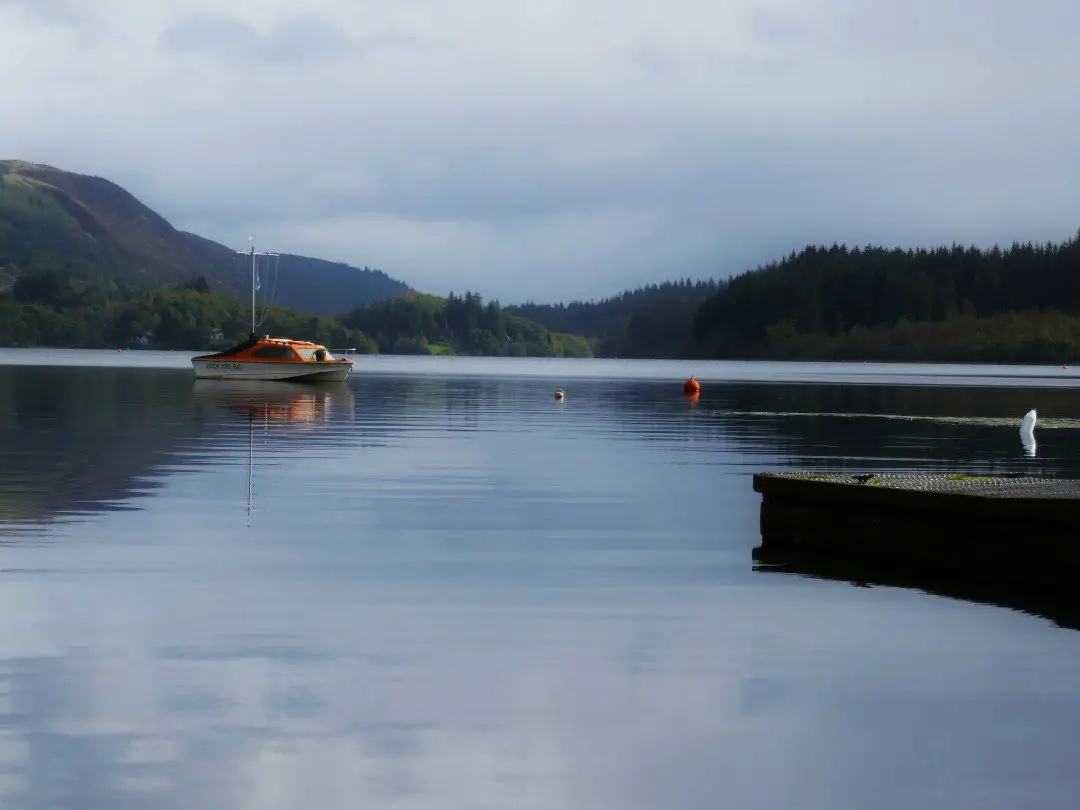 In the afternoon, we took a scenic cruise along Loch Katrine on the 118-year-old Steamship 'Sir Walter Scott.'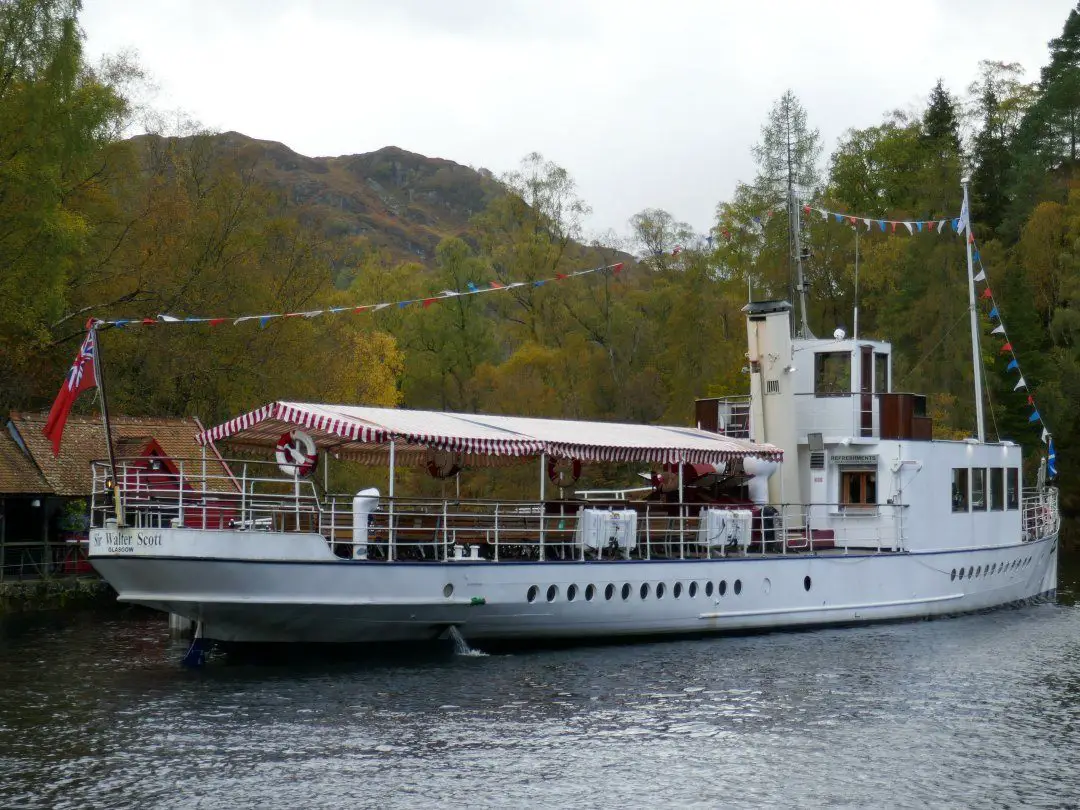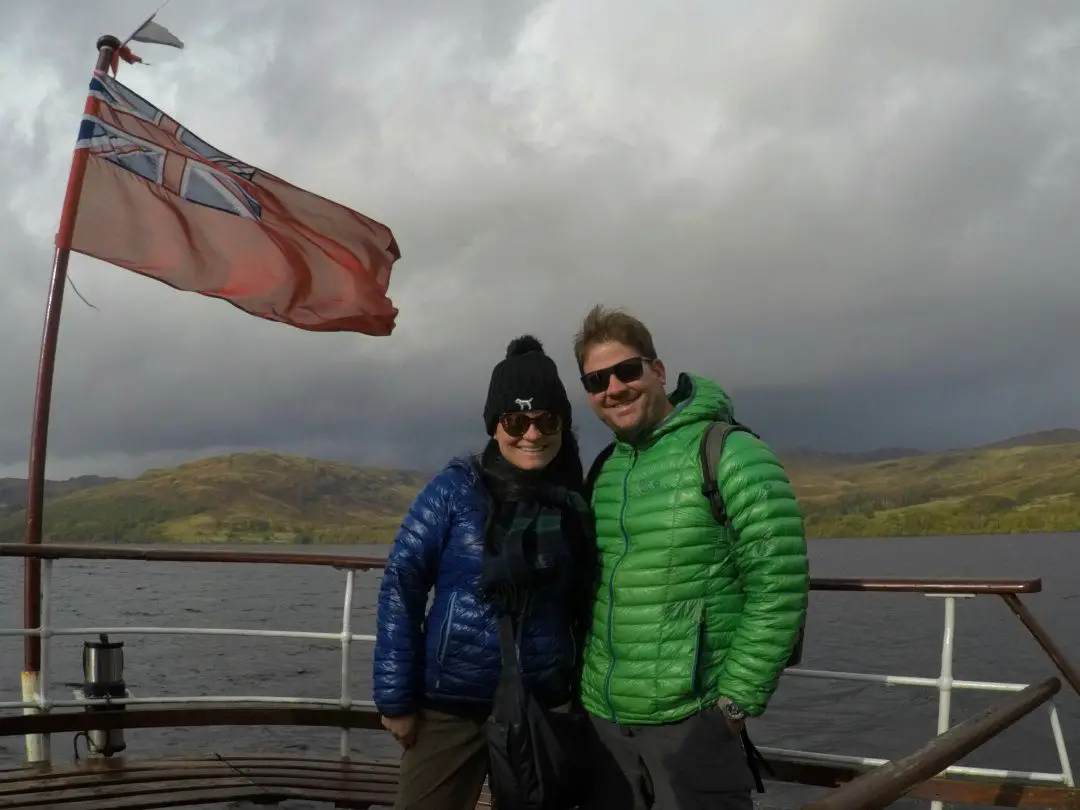 Following the cruise, we spent the rest of the day at Bracklinn Falls.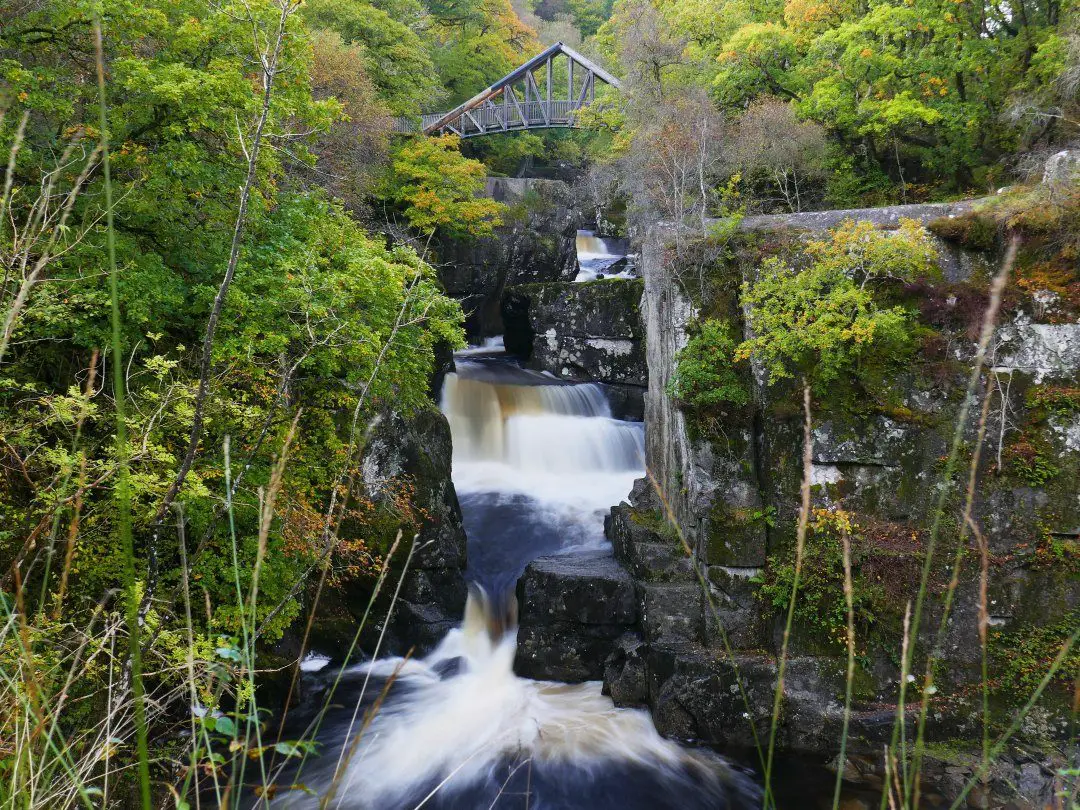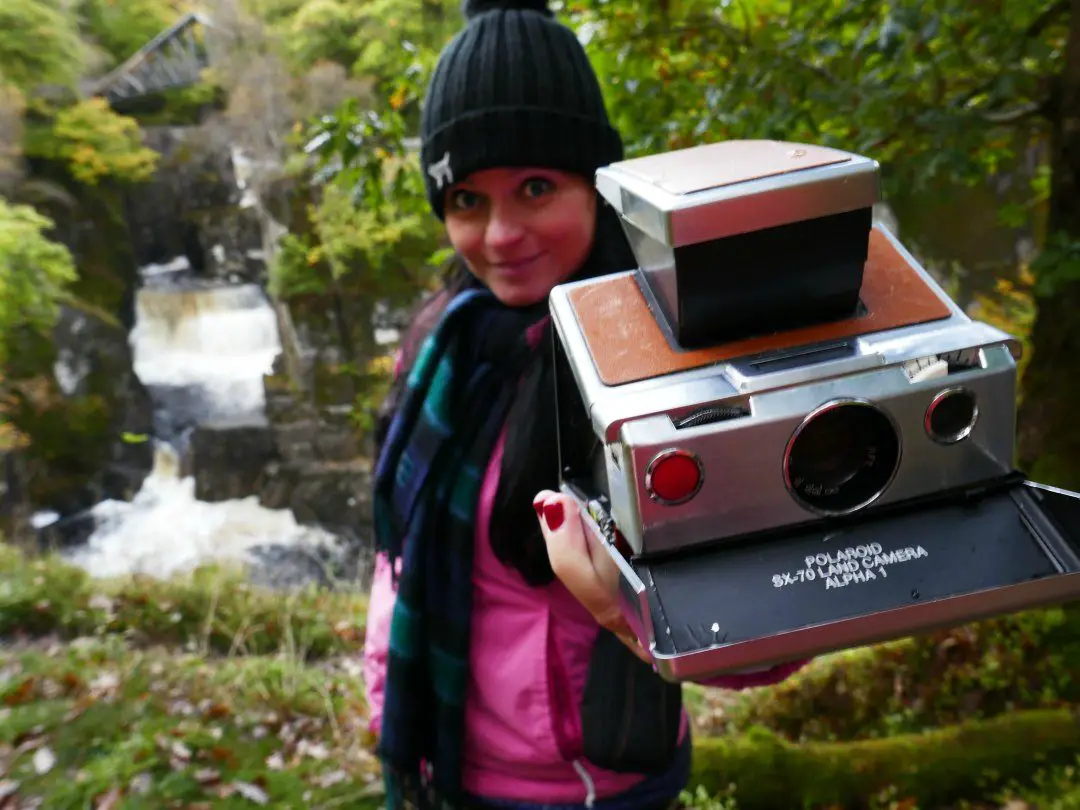 Audrey's showing off Ewan's Polaroid camera!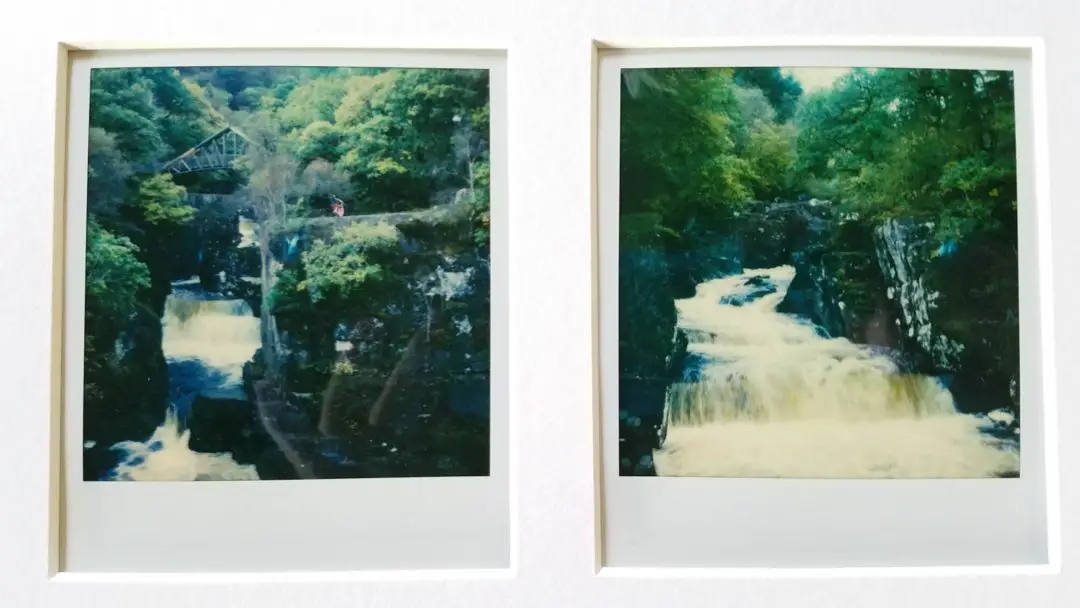 Day 5 > Duke's Pass, Callendar, Loch Arklet, Inversnaid Falls
We ended up traveling to the most number of locations on our last day. The morning started at Duke's Pass—we ended up here again because we wanted to get some drone shots of the winding road.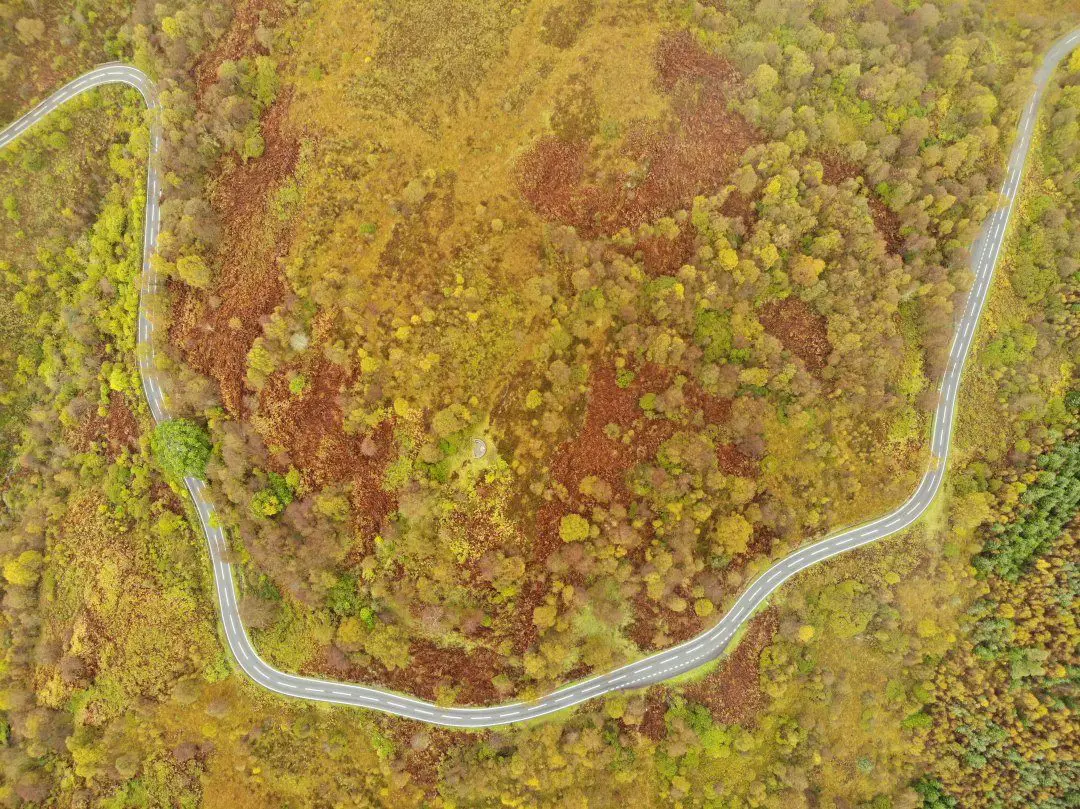 Next, we preceded to the ruins of an old farm near Easter Dullater, Callander. Audrey's photo of the tree roots on a wall won over many of the other guests.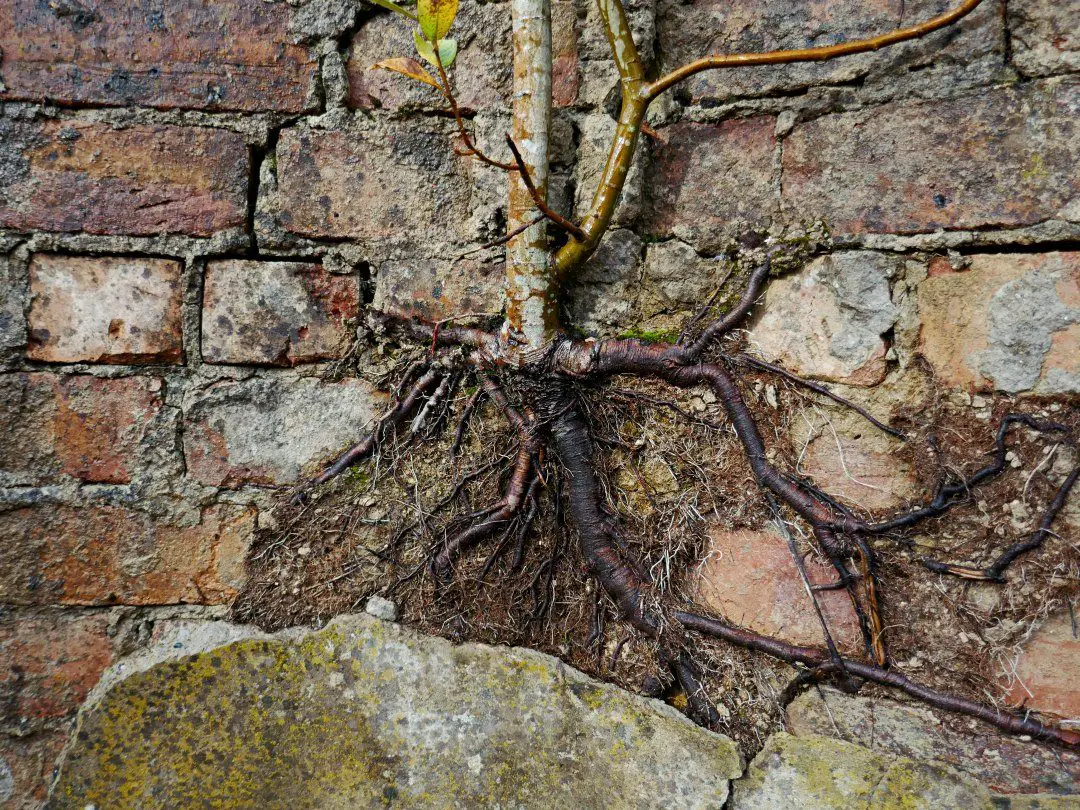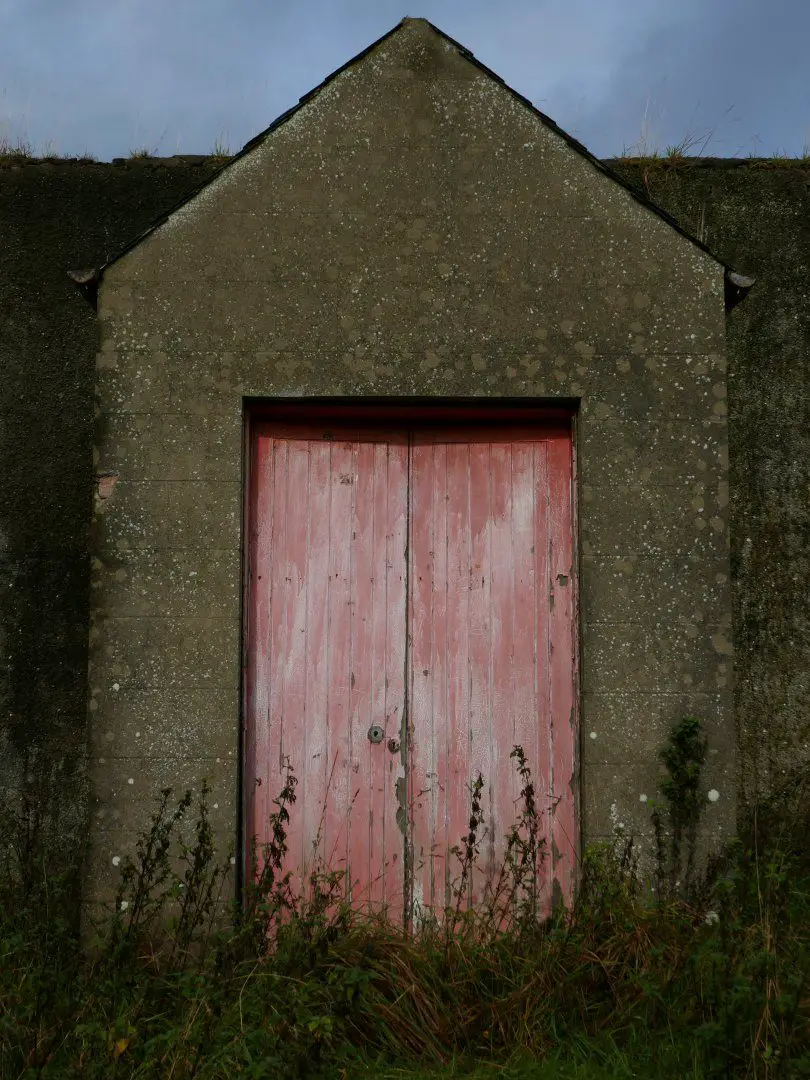 Today, we brought lunch with us and headed directly over to Loch Arklet. There were a few nice places to take photos here.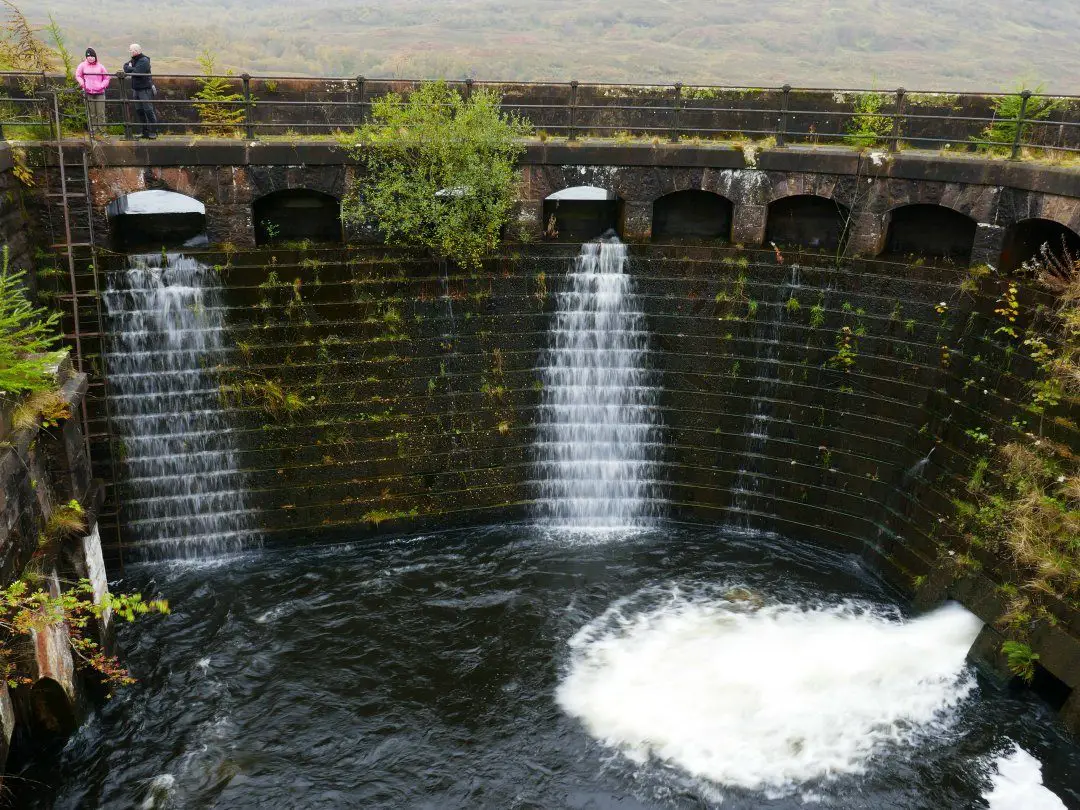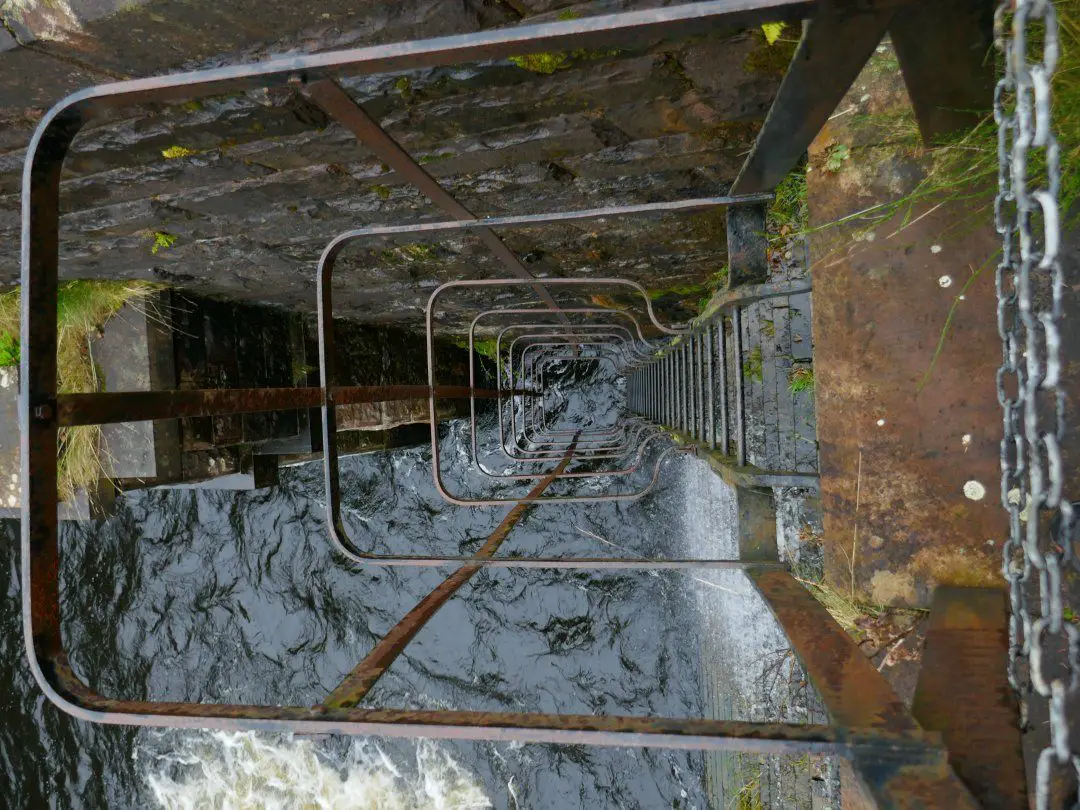 Looking down the stairs that lead to the bottom of the Loch Arklet aqueduct.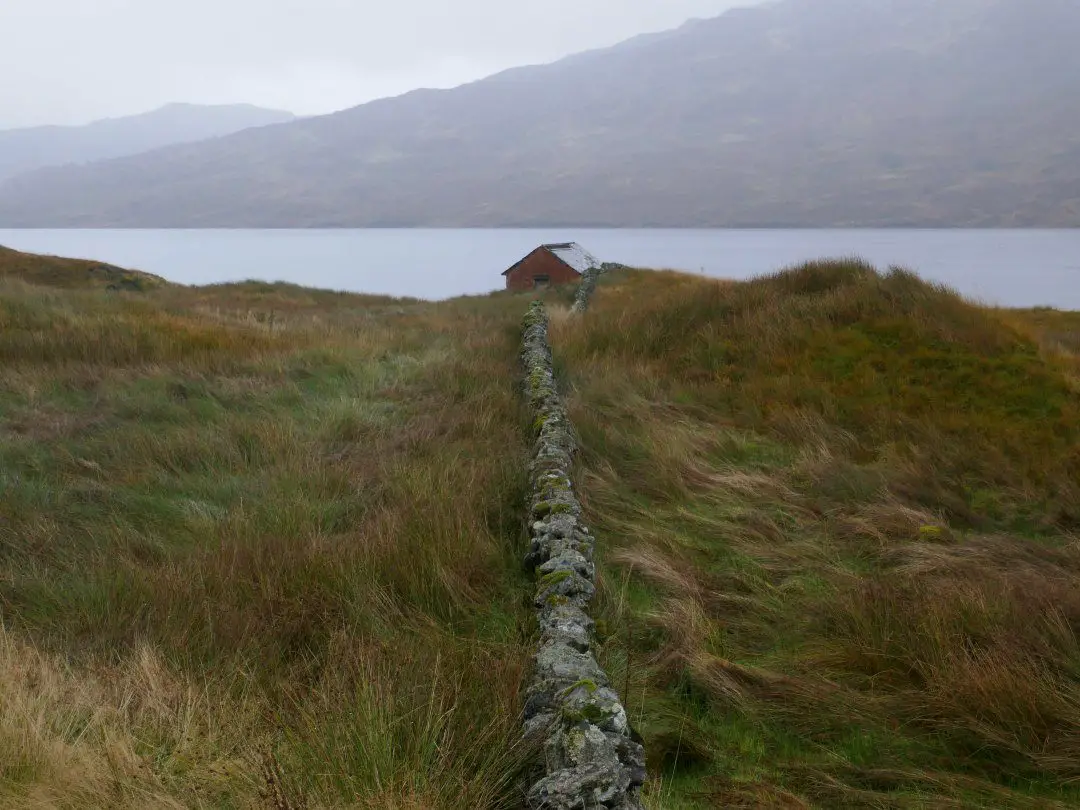 Polaroid pictures were taken along Loch Arklet. Finally, we ended our journey by visiting Inversnaid Falls. We took a pit stop at the Inversnaid Hotel to enjoy a coffee.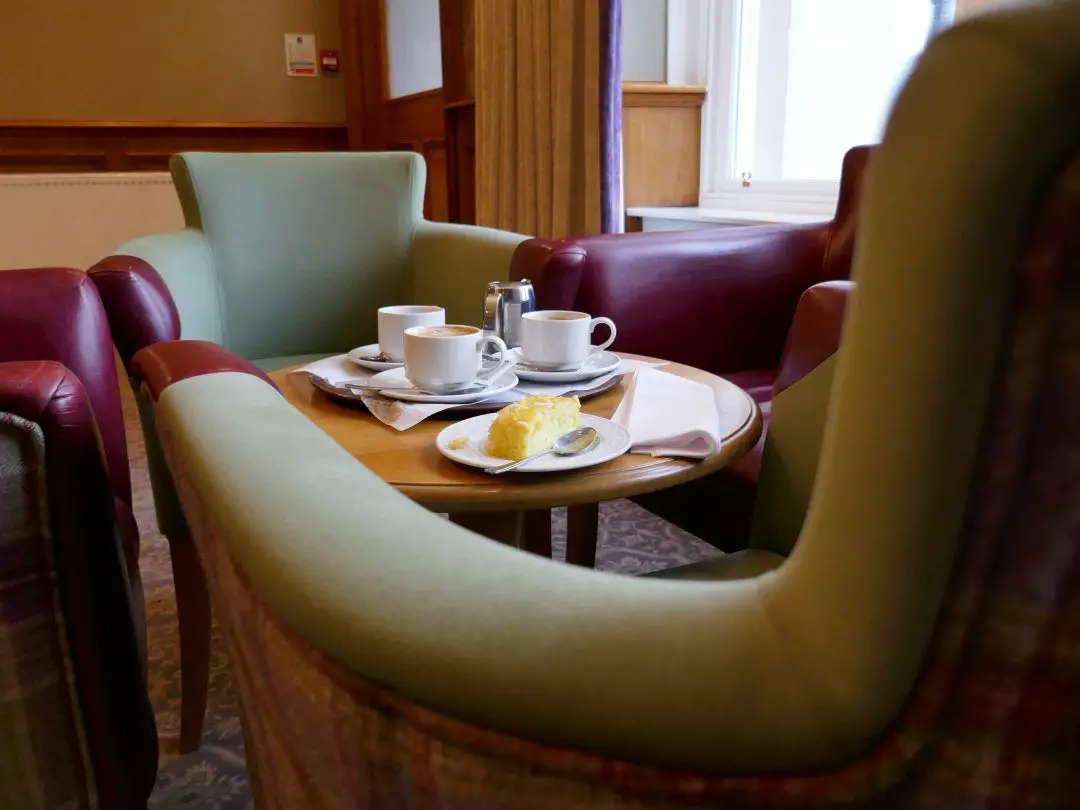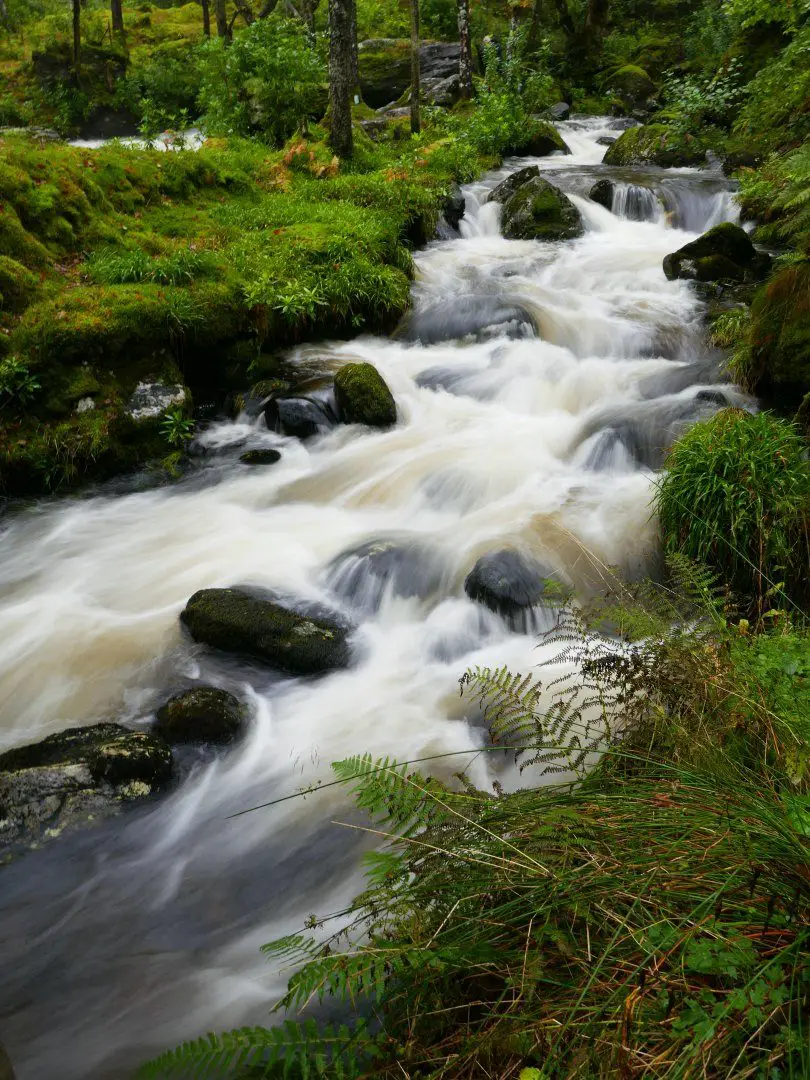 During the evening, we ended the workshop with a celebratory dinner that included live entertainment. Before we knew it, our photography holiday had ended. We were impressed by how much our perspective had changed in just a mere few days. We walked away gaining considerable insight and tips, with an increased passion for photography. The best part about taking photography classes at the Gartmore House is how you're able to combine touring Scotland while also practicing your craft. We concluded our holiday feeling that we have experienced some of the best in Scotland.
What to Pack > Camera Equipment
In terms of camera equipment, you should bring the camera equipment that you're currently using or passionate about. There's no need to purchase equipment.
For example, you may be surprised by how little photo equipment we carry. Our goal is to travel light so all we have is one small DJI Mavic Air drone, one GoPro, one handheld Panasonic LUMIX ZS100, and one camera phone.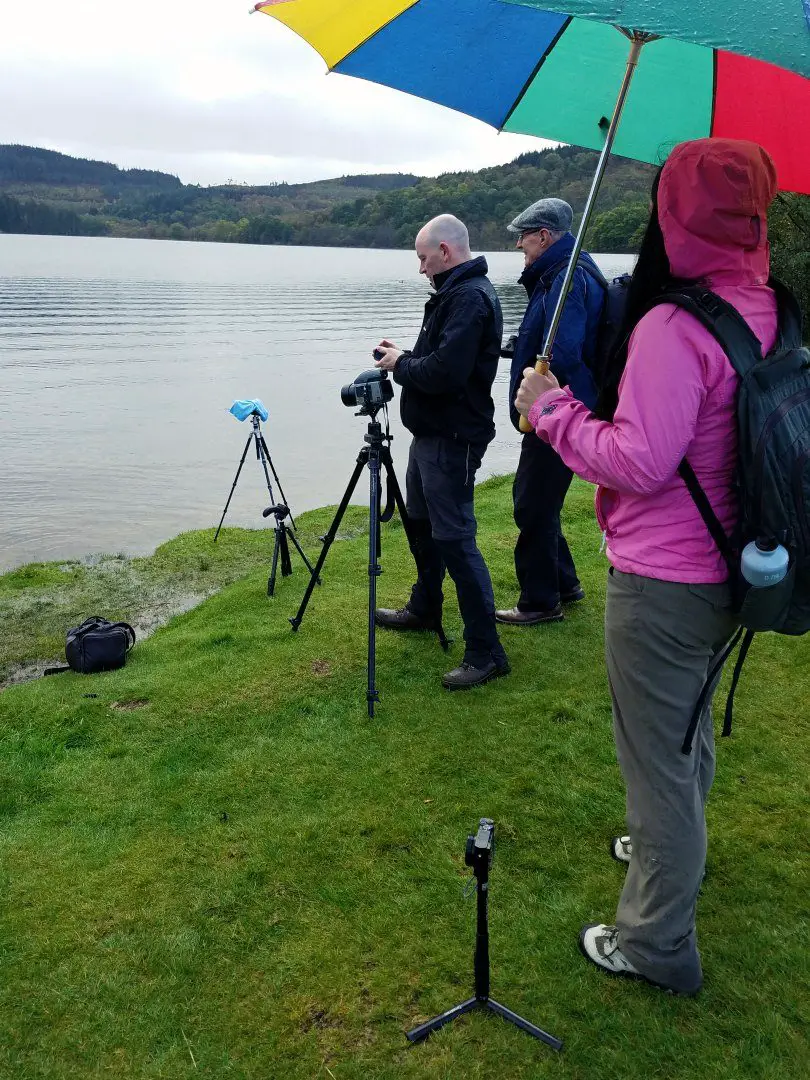 Many people think they will achieve better images by spending lots of money on fancy equipment, rather than mastering the camera and accessories they already have. While fancy equipment is a nice-to-have, it's not necessary for this photography class.
The photography course encouraged us to grow our photography skills by using the items we already own. That's the beauty of the photography classes at the Gartmore House. There's no need to feel anxious about showing up with a piece of equipment that isn't cutting-edge.
What to Pack > Other Essentials
Waterproof clothing: During our photography class it rained just about every day. That doesn't necessarily mean you'll have the same weather. However, it is Scotland so be prepared by packing waterproof shoes and jackets, and maybe something to cover your head. The more areas you can access the greater the possibility of acquiring the perfect shot. Don't let the weather hinder your itinerary. Remember, Scotland can be shockingly beautiful in all types of weather.
Small towel: Your camera may get wet. Make sure you bring a travel-size microfiber towel to wipe your camera equipment dry.
Tripod: A tripod is necessary because you will visit some of Scotland's most beautiful waterfalls and you'll want to get the perfect timelapse. We recommend bringing a travel-size tripod that can handle both phones and SLR cameras.
Click here > to book your room at the Gartmore House.
Want to Find Out What the Food Is Like at the Gartmore House?
Click here > to see what the food is like at the Gartmore House.
Have you taken a course at the Gartmore House? Share your experience in the comments section below!