You don't have to spend much to enjoy a fantastic breakfast in Lake Geneva. Indulging in a scrumptious morning meal or brunch is one of our favorite pastimes when visiting the charming area—we typically spend about $10 to $15 per person (sometimes less) and relish the experience. It doesn't matter if you're looking to dine lakeside or in a mom-and-pop restaurant, there's something for everyone.
We were married in Fontana, the other charming town on Geneva Lake, at St. Benedict Catholic Church. Furthermore, we had our rehearsal dinner at the Abbey Resort, celebrated on a cruise aboard the Diamond Lady (which has since been moved to Okoboji Lake in Iowa), and held our reception at Gordy's Cobalt Lounge—to say this area's special to us is an understatement. For this reason, we visit the area whenever we get the chance—it's our secret romantic rendevous point. 🌹😉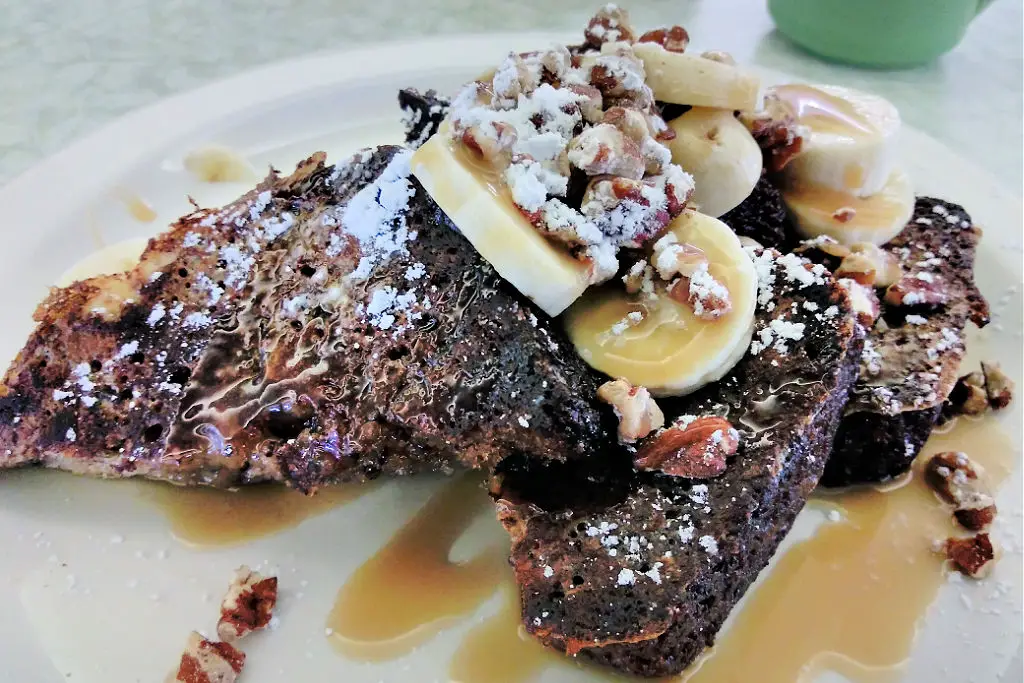 One of the best ways to take in the magic of the locality is with a cheap but nice breakfast in Lake Geneva. As professional travelers, we know that being hungry and looking for somewhere to eat is one of the worst situations you can find yourself in, it can be so frustrating.
5 Best Cheap Breakfast Restaurants in Lake Geneva 😋
No worries! These five restaurants will satisfy your hunger and your wallet—these are the best of the best breakfast restaurants in Lake Geneva and the nearby area.
💰
Budget Tip
: If you're staying in one of the larger hotels like
Grand Geneva Resort
or
Harbor Shores
, we encourage you to skip the hotel breakfast and opt for one of these delicious options below. Not only will you save money but you'll also enjoy a memorable meal.
1. Joni's Diner – Best Classic Breakfast Diner
There are several excellent breakfast restaurants in Lake Geneva, however, Joni's Diner stands out as the best classic hash house in the area. With a stainless steel diner aesthetic and the cutest little awnings, Joni's reminds us of something you'd see while driving down Route 66—first impressions matter, and Joni's delivers.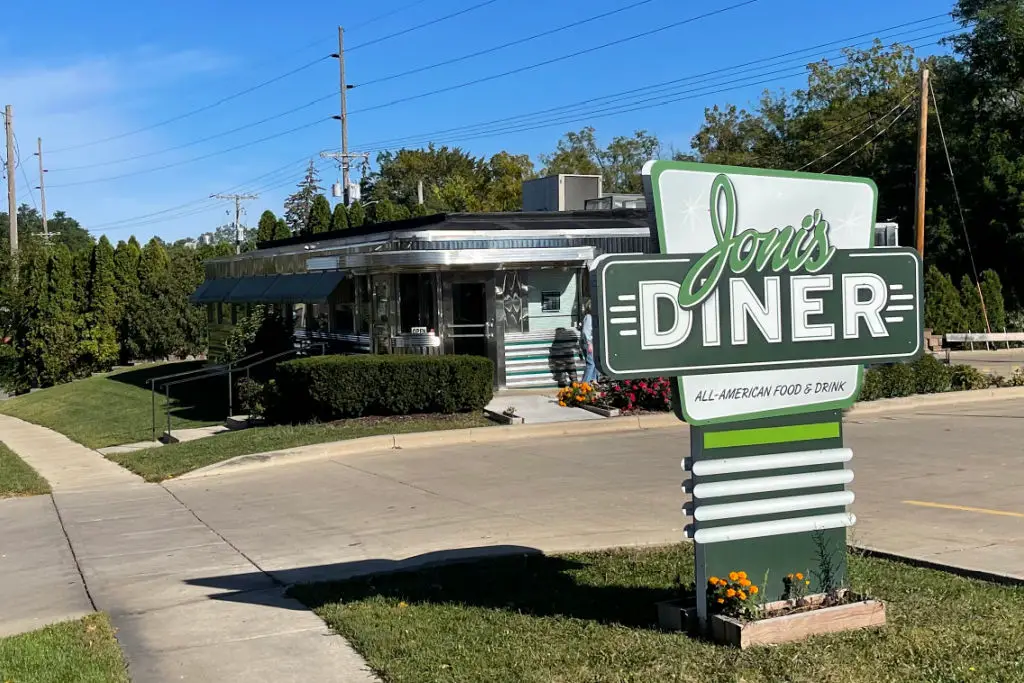 It's not only fabulous on the outside, but on the inside, guests are treated to retro booths, large windows, and an awesome counter with barstool chairs—this place looks like it's out of a movie. However, it's the food where the magic truly happens. Serving up everything from omelets, biscuits and gravy, pancakes, waffles, egg platters, breakfast burritos, and french toast, it's pretty much impossible to leave here unhappy.
2. The Getaway on Lake Como – Best Breakfast With Lake Views
Okay, so it's technically not on Geneva Lake but The Getaway is the best breakfast restaurant in Lake Geneva for diners looking to feast with spectacular lake views—the best part, is it's completely affordable and only a five-minute drive from downtown Lake Geneva!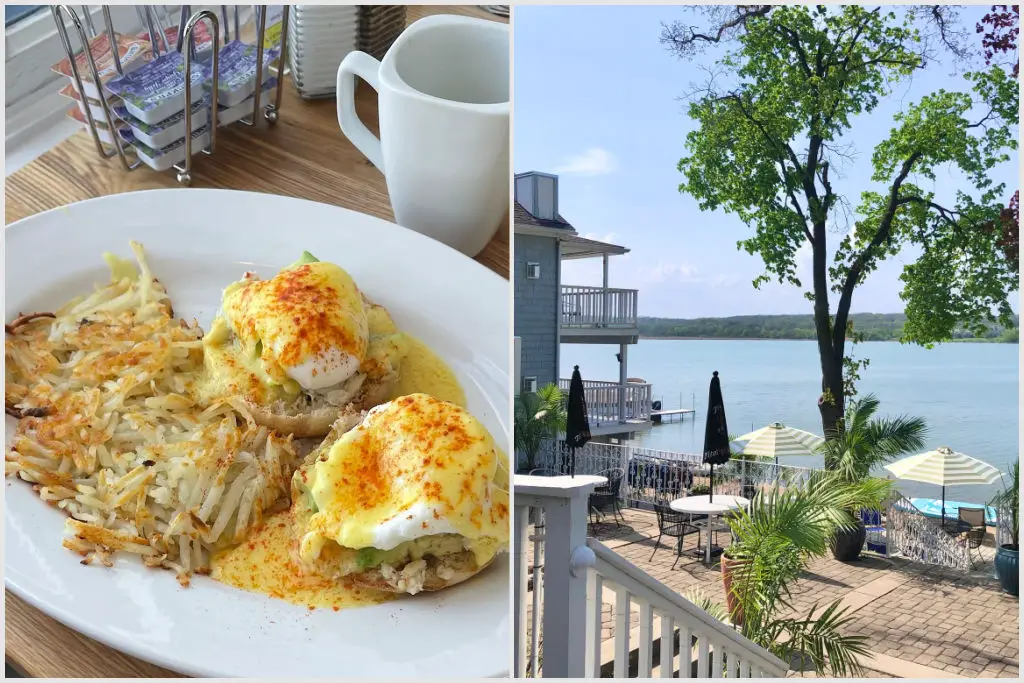 Not only does The Getaway have fantastic views of the lake but it's literally, on the lake. For this reason, it is our favorite breakfast restaurant in the area. With outdoor seating, there's no better way to start the day.
Fun Read: Five Truly Unique Things to Do in Milwaukee
Featured items include eggs benedict, steak & eggs, french toast, and waffles, and they even have a few healthy options. Conversely, if you're looking for something tasty try the chicken and waffles (as seen on the featured image).
3. Legends Foods & Spirits – Best Bloody Mary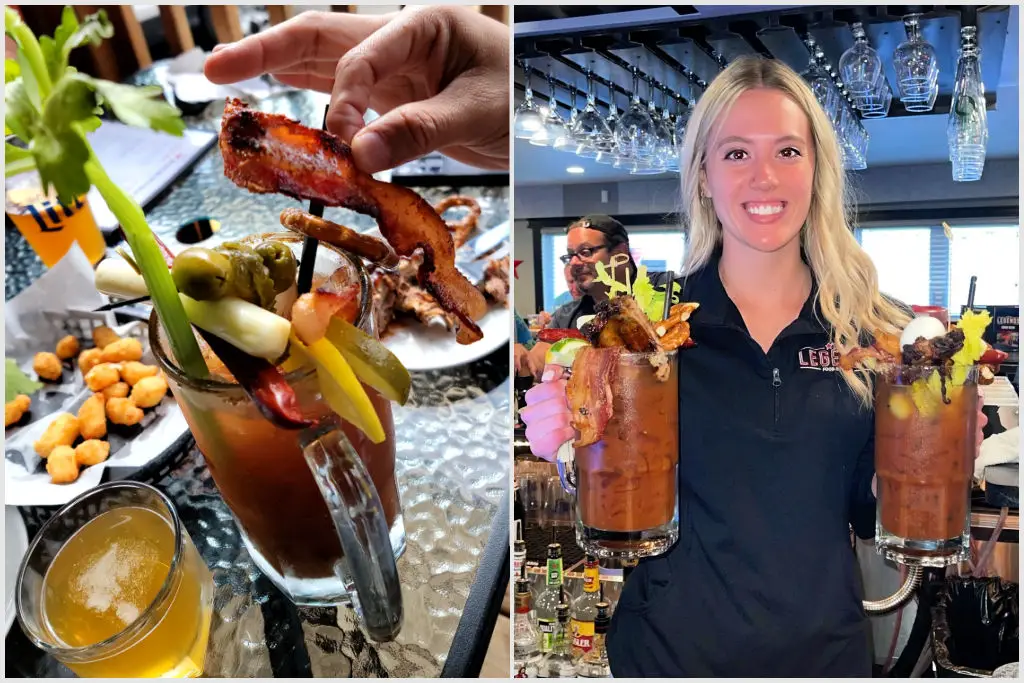 Whether you're a die-hard fan or just need a little extra pick-me-up, head to Legends Foods & Spirits for the best bloody mary. Complement your favorite morning cocktail with the house specialty — The Hangover — which consists of biscuits & gravy, eggs, hash browns, bacon, and sausage.
4. Simple Café – Best Farm-to-Table Restaurant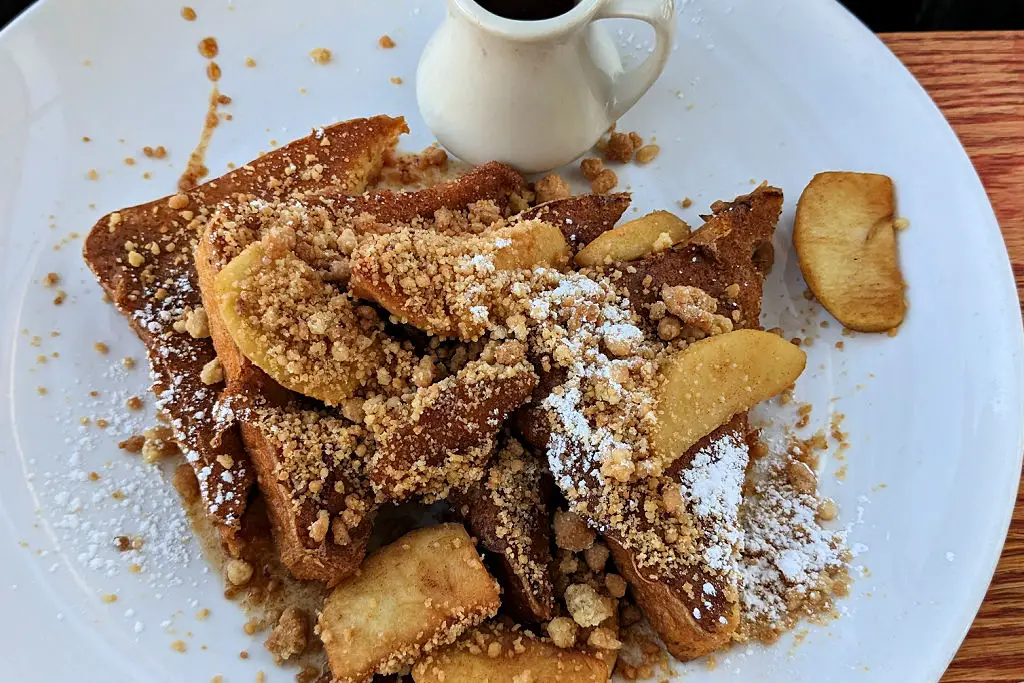 Anyone concerned about where their food comes from will find comfort in Simple Café which only serves locally produced fare. With menu items like caramelized onion and Gruyère cheese omelets, breakfast tacos, and Korean BBQ breakfast bowls, Simple Café is the best breakfast in Lake Geneva for foodies.
5. Lake Geneva Pie Co. – Best Pie
In the movie "Men in Black 3," young Agent K states: "We need pie." He went on to explain: "My granddaddy always said, if you got problems that you can't solve, helps to get out of your head. Pie, it's good."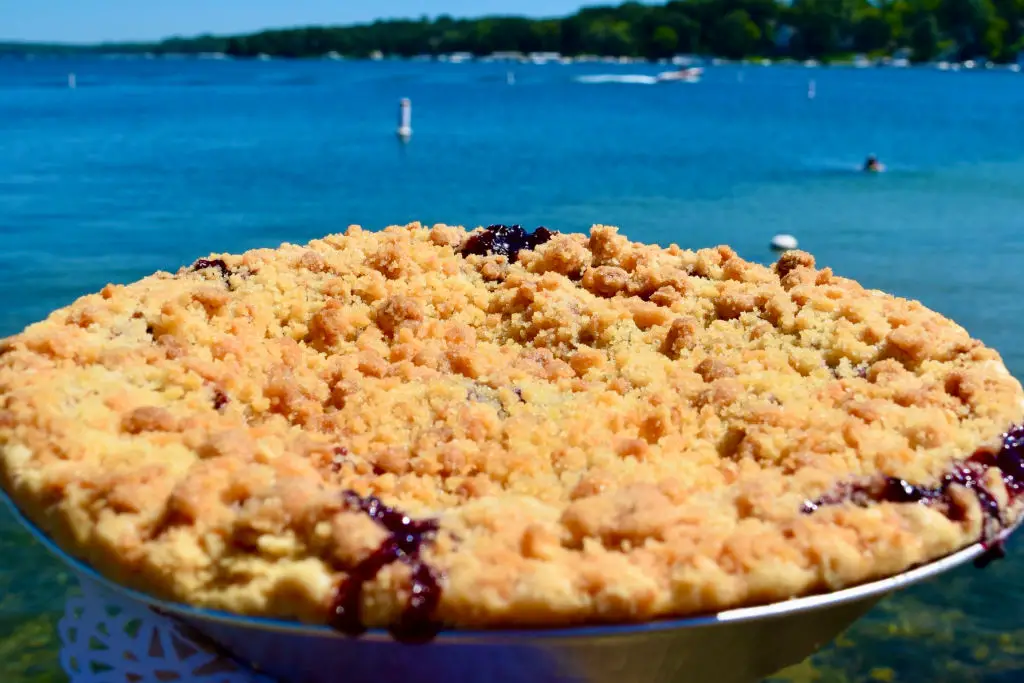 It's true. Sometimes you just need some pie.
Luckily, Lake Geneva Pie Co. is here to fill that demand with a wide assortment of scrumptious pastries. You can buy a single slice or purchase an entire pie to bring home—we can't resist the pecan pie. Everything's made from scratch at the Lake Geneva Pie Co., so don't feel funny stuffing your face with a slice of pie first thing in the morning.
Pies aren't their only specialty. They also serve up a savory quiche and muffins in various flavors.
If you're the type of couple or family that enjoys weekend breaks be sure to check out McHenry County in Illinois. We've gone ahead and created a fantastic itinerary with five fun things to do in McHenry County. Of course, it includes a delicious breakfast recommendation and a tour of Woodstock, the filming location for the movie "Groundhog Day."
We Need Your Help
Did you find this article helpful? If so, bookmark it and when you're planning your next vacation click on any of the links below before finalizing reservations. You'll get the best price, we'll earn a small commission, and you'll help support future articles.
Thank you!
BEST TRAVEL SEARCH ENGINES
🏘️ Book Your Accommodation
We use Tripadvisor and Priceline's Express Deals to compare prices and reviews in advance and check availability
✈️ Book Your Flight in Advance
To find the cheapest flight options, you can use WayAway and Skyscanner to find the most suitable choice for you
🚗 Reserve Your Rental Car
Use DiscoverCars and Skyscanner to compare prices and view the largest selection of vehicles