It's been forty years since F1 visited Las Vegas. Back in 1981, the race was held in the Caesar's Palace parking lot. In short, few spectators showed up because of a lack of interest and the excessive desert heat. Also, drivers and crew complained about the integrity of the track, and Caesar Palace's publicity stunt to wow new business is now regarded as one of the city's biggest failures—oh, how times have changed.
This year's F1 Vegas Grand Prix circuit spans 3.8 miles and takes in some of the most famous sites in and around the gambling capital of the world. Moreover, the race will last for 50 laps, with each one lasting approximately 1 minute, 30 seconds.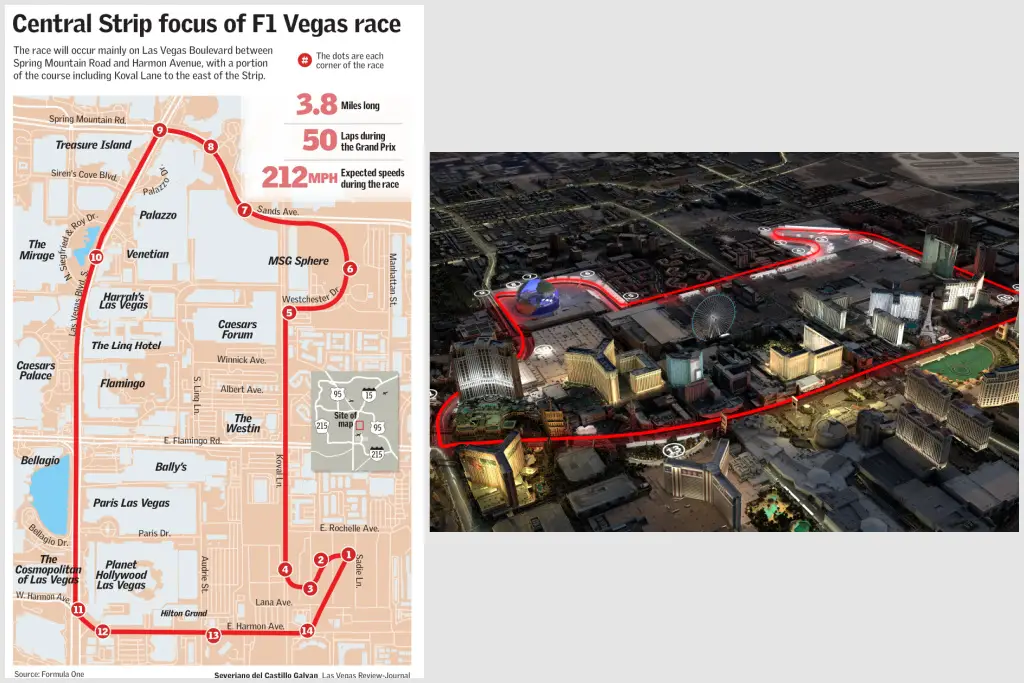 The brand-new circuit consists of three high-speed straights with top speeds of 200 mph+, seventeen corners, and as many as three drag reduction system zones. So, who wouldn't want to go?
How To Travel From Norway to Las Vegas F1 Race
Vegas' F1 race is history in the making, so anyone with an interest in the world's premier motorsport is going to want to be there. But a few small questions need to be considered before packing your bags and grabbing a flight from Norway to Las Vegas.
But before all that, let's check out the destination. You may have heard of it!
Viva Las Vegas
Many people consider Las Vegas a bucket list destination. For this reason, it goes beyond watching million-dollar race cars roaring past like any other race—it's a Saturday night in Vegas, baby.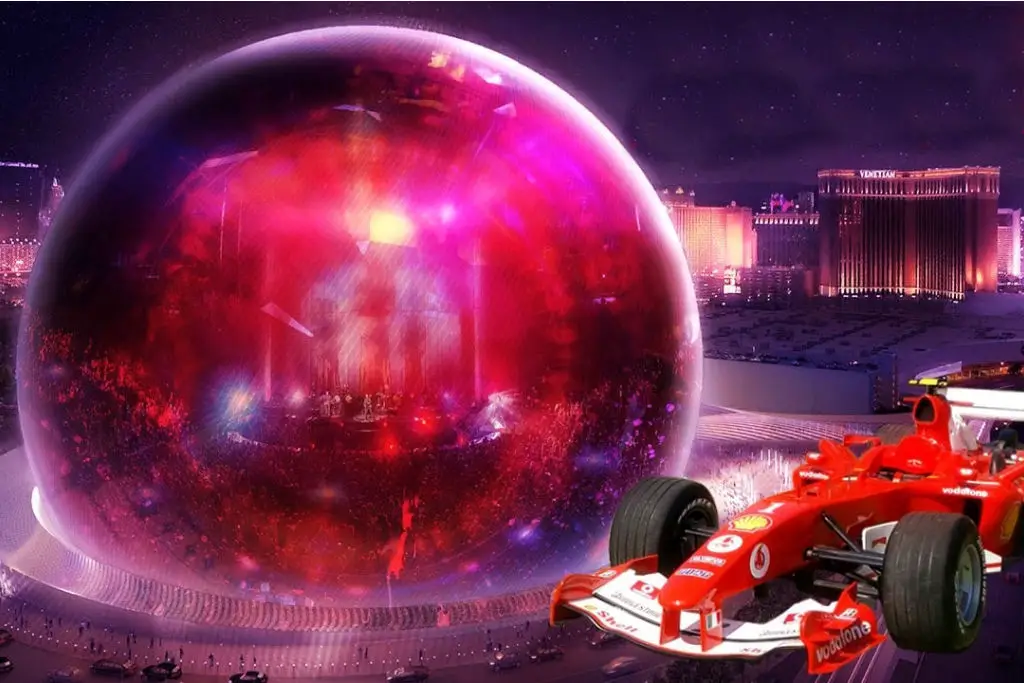 For those traveling from Norway, where land casinos are prohibited in favor of online gambling, this is their chance to have a real-life casino experience. Nevertheless, Norwegian players still can opt either for foreign operators or state-owned ones, when checking some comparison sources there are a plethora of options to choose from though.
Las Vegas is unashamedly known as the gambling capital of the world and is visited by millions of tourists annually. In 2022, the city attracted 3.41 million international visitors, here's a breakdown of the top 10:
UK: 482,380
Australia: 152,030
Germany: 125,050
Korea: 99,840
Brazil: 97,320
France: 55,250
Ireland: 47,320
Netherlands: 38,440
Spain: 33,530
Japan: 33,400
Bear in mind that the above figures are from 2022 when there was no F1 Grand Prix race. During the weekend of November 18, organizers are expecting 100,000 fans per day!
How Do I Get Tickets to the F1 Las Vegas Grand Prix?
If you're interested in attending the F1 Las Vegas Grand Prix, the first thing you should do is immediately purchase tickets, as seating is limited. In fact, all of the cheap tickets have been purchased. Now, the most affordable tickets currently available start at USD 1,899.
To provide some idea of prices (before they sold out) check out these rates:
You might luck out with TicketSmarter or come across some privately sold tickets on an auction site. But you're seriously advised to sort your entry requirements out before traveling.
What's the Cheapest Flight From Norway to Las Vegas?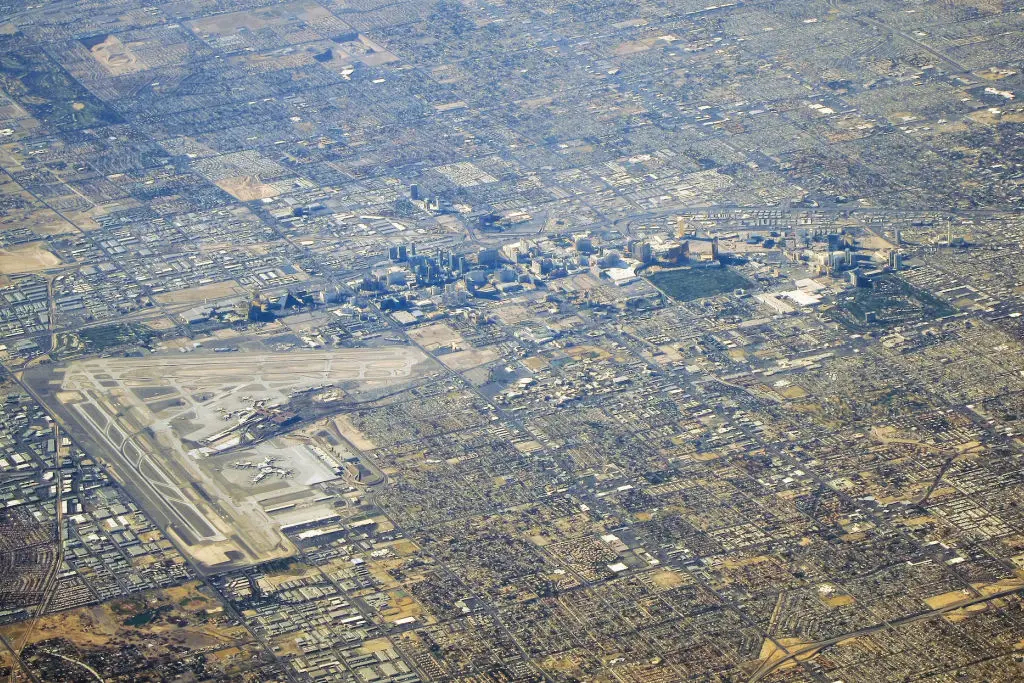 There are plenty of travel price comparison sites that will find the best tickets from Norway to Las Vegas. For example, WayAway or Skyscanner are two of several price-crunching websites to ensure the best prices. Also, the nearest airport to the F1 circuit is Harry Reid International Airport, and it's only a few miles from The Strip.
Where's the Best Place To Say in Las Vegas?
From hostels to extravagant luxury suites, there is something for everyone in Las Vegas. However, the best place to stay will mostly depend on how much time you'd like to stay on the Strip—for most travelers the location of their accommodation is the most important factor.
Our advice is relatively straightforward; if you're simply looking to visit during the race, stay somewhere near the Strip so that you don't need to rent a car. For example, if you decide to stay off the Strip to save money make sure that it's at an accommodation that offers free shuttle service to the Strip.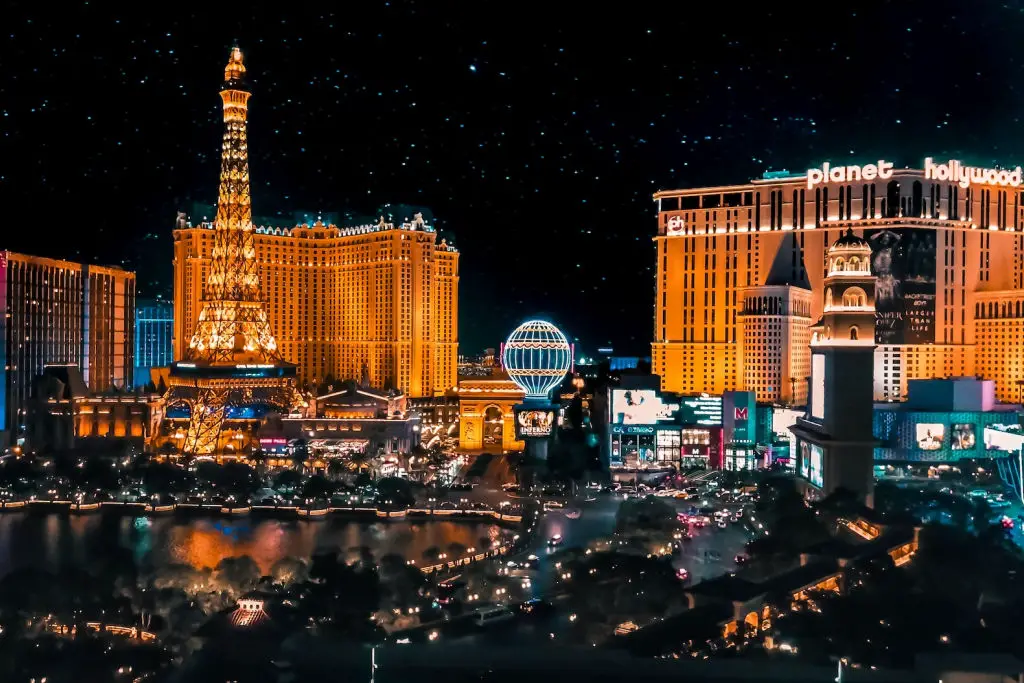 Getting anywhere around the Strip will be an absolute nightmare, the traffic will be horrendous during the Grand Prix. For this reason, if you would like to rent a car, we suggest doing so before or after race time.
When it comes to places to stay, we suggest you make your reservation as soon as possible. Once again, rooms are filling up fast and are limited. Fans that want to stay close to the race track should compare the route versus accommodation options to find the one within their budget, or consider staying at a hotel that doesn't charge a resort fee to save money.
Finally, if you're staying near the Strip, getting around is fairly easy using the tram/monorail systems. Furthermore, there are three free trams/monorails and the official Las Vegas Monorail that costs about USD 10 per day—it goes from MGM Grand to Sahara.
Below are the three free trams.
Mandalay Bay to Excalibur Tram
Aria Express Tram: Bellagio to Citycenter to Park MGM
Mirage-Treasure Island Tram
Where Are the Best Places To Eat and Drink in Las Vegas?
As one of the most popular cities to visit in the United States, Las Vegas has you covered when it comes to its finding great places to eat and drink. Thankfully, the Vegas restaurant scene is vast, with hundreds of options available.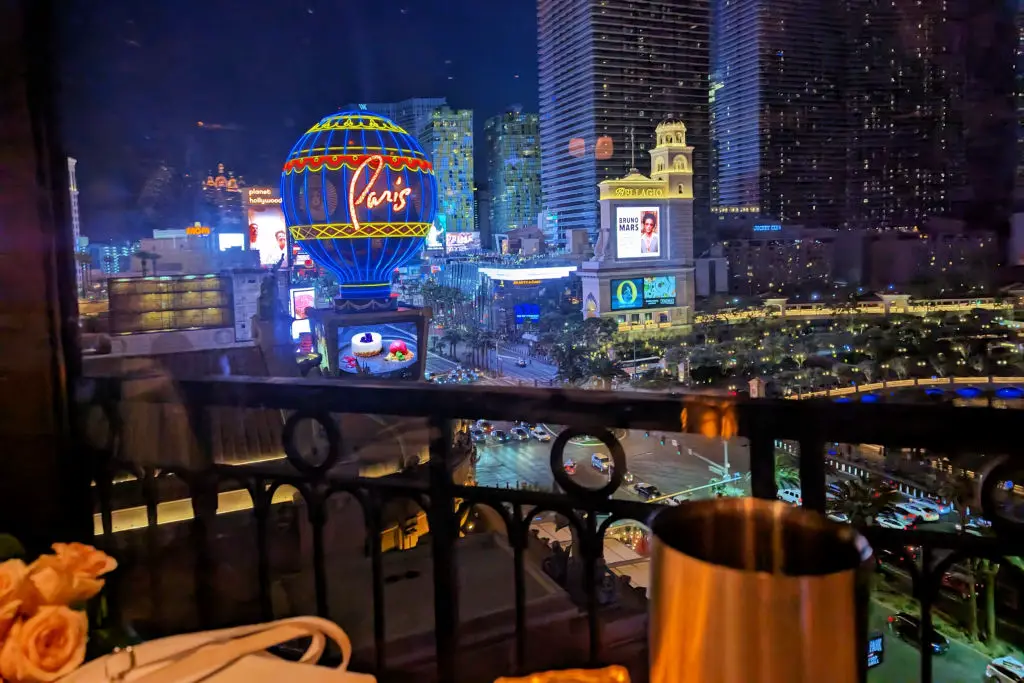 Offering something for everyone—from America's favorite fast food chains to exclusive fine dining—the most difficult part will be deciding where you want to spend your time. If this is your first time in Sin City or a once-in-a-lifetime trip, it's worth the splurge to experience the Vegas foodie scene.
Some popular restaurant choices in Vegas typically include a traditional American steakhouse, a celebrity chef restaurant, or a restaurant with a stellar view. Another option is to make a reservation at one of the 10 most unique restaurants in Las Vegas. 
We Need Your Help
Did you find this article helpful? If so, bookmark it and when you're planning your next vacation click on any of the links below before finalizing reservations. You'll get the best price, we'll earn a small commission, and you'll help support future articles.
Thank you!
BEST TRAVEL SEARCH ENGINES
🏘️ Book Your Accommodation
We use Tripadvisor and Priceline's Express Deals to compare prices and reviews in advance and check availability
✈️ Book Your Flight in Advance
To find the cheapest flight options, you can use WayAway and Skyscanner to find the most suitable choice for you
🚗 Reserve Your Rental Car
Use DiscoverCars and Skyscanner to compare prices and view the largest selection of vehicles