Providing the best of both worlds, the Discover student card allows cardholders to build their credit on a tight budget and earn rewards faster than any other credit card on the market. Plus, there are several extra perks geared towards first-time credit card users. For example, Discover will automatically waive the late fee on the first late payment, no questions asked.

Living on a tight budget, it's no secret that we count every penny. With gas prices going through the roof, we were looking for a credit card with the best rewards and finally selected the Discover card. This says a lot about the card because Harry worked in the credit card industry for seven years.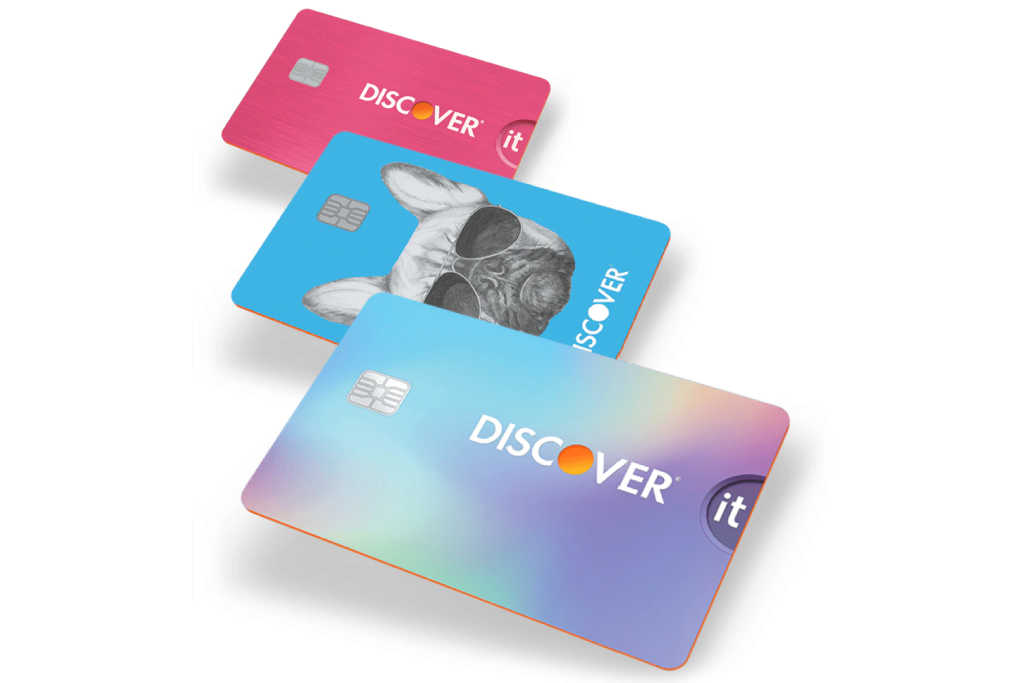 Fortunately, the regular cashback card (for non-students) provides the same rewards as the Discover student card. We began using it earlier this year, and now prefer it over every other card in our stack.
Generally, when selecting a credit card we seek out cards that offer both the best rewards and a $0 annual fee. As a result, if you're in college and looking to do some traveling, you should consider adding the Discover student card to your pocketbook. Of course, the most important thing to remember is that this is not a "blank check." You'll need to pay back all of the transactions so it's important to use your credit card responsibly.
Here's what we like about the Discover student card.
Perks of the Discover Student Card
Geared towards college students, the Discover It Student Cashback Card, as it's officially named is a great way for students to build credit. Also, as a credit card for everyday use, it offers far superior rewards to any other student card.
Build Credit
Only applicants who have no credit score are approved for the Discover student card. In other words, Discover will only approve those applicants that have no credit history. As a result, this is a great first-time credit card for college students.
Cardholders build their credit when making payments to Discover. Once received, Discover reports the payments to the three credit bureaus (Experian, Equifax, and TransUnion), which in turn begins the process of building credit.
Receive the Most Rewards/Cashback
Not only will cardholders receive 1% back on all purchases but they will receive an additional 4% back on select categories each quarter, for a total of 5% cashback, up to a quarterly maximum of $1,500 in spending. Also, at the end of the first year, Discover will automatically match the rewards earned with a cashback bonus—so, if you've earned $500 during the first year, Discover will credit your account another $500!
To emphasize, the rewards are the main reason why we transitioned away from Visa/Mastercard to Discover. For example, if it cost $100 to fill up a car with gas, using your Discover card you'll get $10 back—you'll get $5 on the monthly statement and $5 at the end of the year. Of course, you only get the extra 4% on select categories throughout the year. Either way, it adds up quickly, especially if you can line up big purchases with the quarterly categories.
The 5% categories are changed every quarter. However, to give some color regarding how the program works, below are the categories used in each quarter for 2022:
1st: Supermarkets and fitness clubs
2nd: Gas stations and Target
3rd: Restaurants and PayPal
4th: Amazon and Digital Wallets
Finally, the Discover student card offers a 0% APR on purchases for six months. However, it's important to know that you'll still be required to make the minimum payment during this time.
Get Quick Cash When Checking Out
Use the Discover student card at most grocery stores and you can get cash without making an extra trip to the ATM. Upon checking out cardholders are asked on the payment terminal if they'd like cash back—you can withdraw up to $120 every 24 hours with no fees.
Student Travel
Most people don't realize how vast the Discover network is—it's accepted in over 200 countries. Probably, the best reason for bringing the Discover student card on vacation overseas is because it doesn't charge a foreign transaction fee. Also, you may use it in the US or anywhere around the world where the following logos are displayed: Discover, Diners Club International, PULSE, JCB, or UnionPay.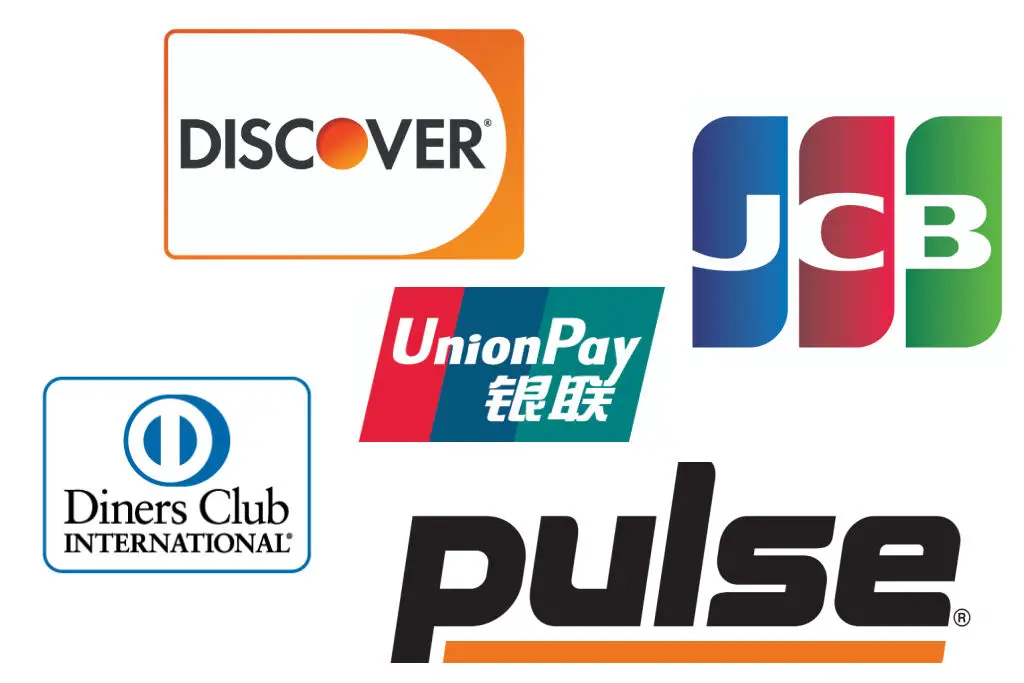 Countless credit cards charge a 3% fee for using a credit card overseas. Banks call this a foreign transaction fee. For example, if you were to visit an overseas supermarket and make a purchase for the equivalence of $100, you'll be charged an additional $3 as a foreign transaction fee. Fortunately, the Discover student card does not charge its cardholders this foreign transaction fee.
Budget Tip: Make sure you purchase travel health insurance before departing for your trip—this is what we use.
Before traveling, be sure to contact Discover to let them know you're traveling. Nowadays, financial institutions are constantly monitoring their client's accounts for suspicious activity. Therefore, it's a good idea to notify them of your expectant travel plans before departure so that your use overseas doesn't get flagged as fraudulent activity—this will lead to Discover temporarily "freezing" the ability of the card to charge transactions.
Use a Debit Card to Withdrawal Cash Overseas
Using a debit card is the best way to withdraw cash overseas while traveling. For example, we use the Charles Schwab Debit Card because they reimburse us for all ATM fees.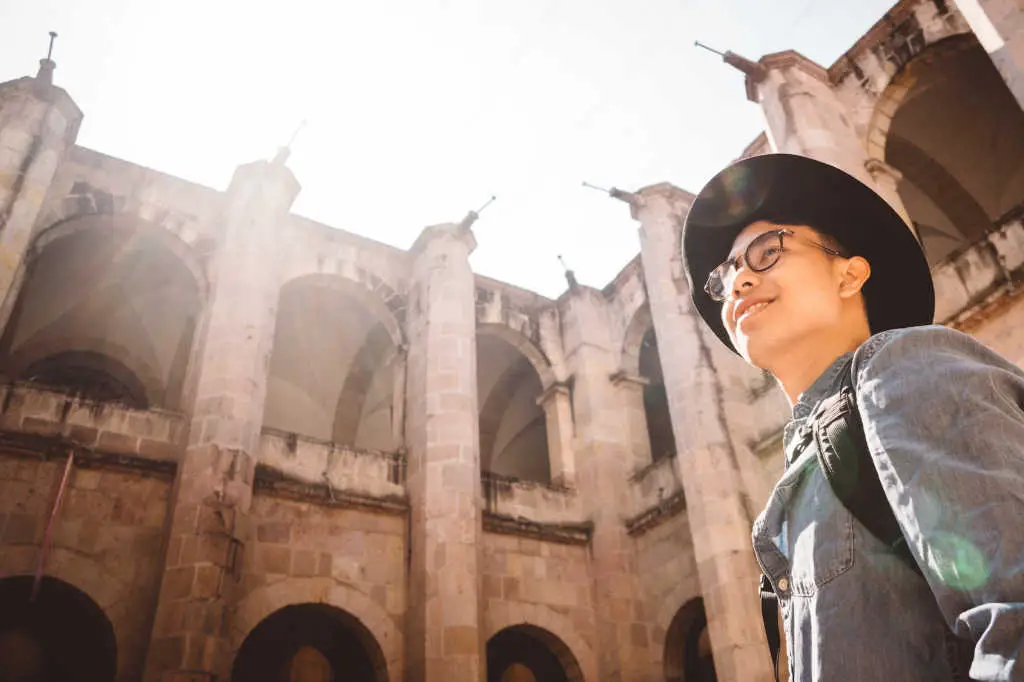 Shockingly, these fees overseas can easily reach USD 10+ per transaction. For example, if you were to use a standard Visa/Mastercard/Discover/Amex card, you would most likely have to pay these hefty ATM fees. In short, it's best to carry a Charles Schwab Debit Card when withdrawing money overseas.
Security & Other Features
There are numerous security and other features when using the Discover student card including:
Online privacy protection: Discover will help remove any of your personal information that popular websites use to sell your data.
A credit scorecard to track your FICO credit score.
Alerts to notify you of your social security number being found on the internet.
If your card goes missing, you can easily block new transactions from occurring.
The ability to quickly replace a stolen, damaged, or lost credit card with free overnight shipping.
Discover It Student Cashback vs. Discover It Student Chrome
When applying for the Discover It Student Cashback card you may have noticed another student card; the Discover It Student Chrome. The only difference between the two cards is in how they earn rewards.
The Cashback card earns 1% rewards on all transactions and an additional 4% (5% total) on the rotating quarterly categories. Cardholders earn 1% on an unlimited number of transactions and the 5% categories are limited to $1,500 of purchases.
On the other hand, the Student Chrome card earns 2% rewards only on restaurant and gas station purchases. Also, rewards can only be earned on up to $1,000 of purchases per quarter.
As a result, the best Discover student card is the Discover It Student Cashback card as it will most likely earn the most rewards.