Setting out on a cross-country or international trip with buds is always a dependable way to blow off some steam. True, students, more often than not, are cash-strapped. However, there are some lovely locations worth considering that won't break the bank. That is why we offer to you to check out these cheap places to travel for students which will bring so much joy and fun.
From Denver to New Orleans, these locations are not merely deserving but would equally give you the best bang for your buck. That said, get right to stashing away some cash – if you've not already – and get the best out of your summer vacation.
8 Cheap Places To Travel for Students
We've covered some travel tips and explored some of the cheapest cities in the U.S. and beyond, which are worth taking a look at for budget travelers in this article. Below are eight cheap places to travel for students.
1. New Orleans, Louisiana
Arguably, this is one of the cheapest places to travel to for students in the US and perhaps the whole of North America in 2022. When you do find yourself in New Orleans, consider checking out Mardi Gras and the jazz scene. If you fancy something more lively, the Bourbon Street clubs are around to take care of your weirdest fancies.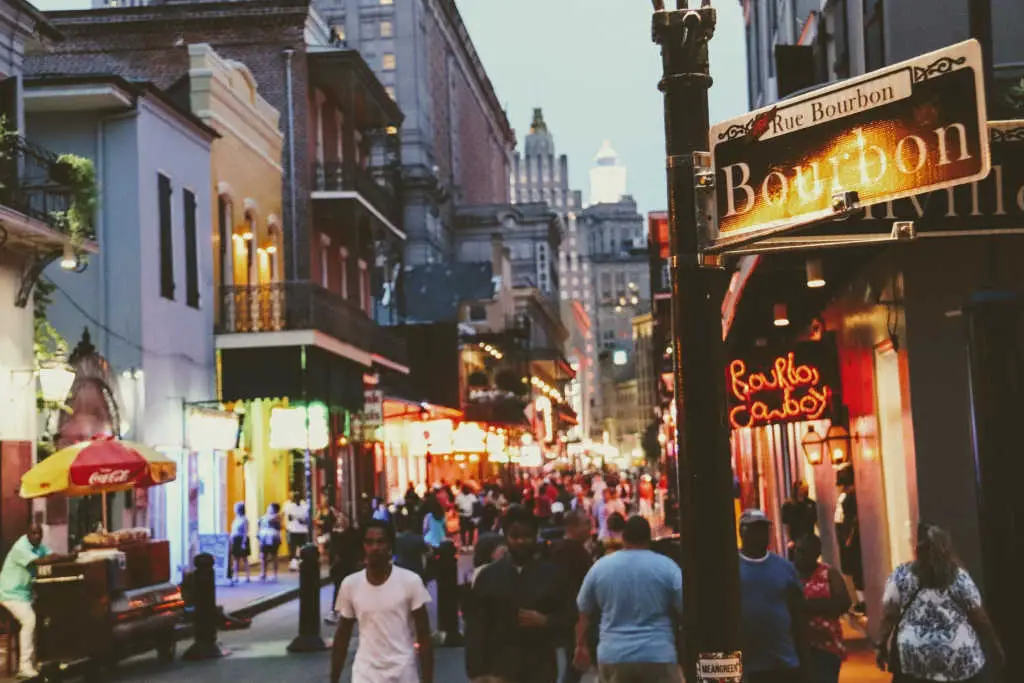 The everyday necessities come off as greatly cheap in the city. Essentially, one day jazzy allows you to board a cab as often as you fancy for the price of three dollars a day.
All forms of entertainment are tucked around the city. From movie theaters to physical activities, you could have as much fun as you could handle. While you're there, remember to sample as many local dishes as you prefer. From crumbly crawfish to specially cooked rice, you certainly would be in for a treat.
2. Myrtle Beach, South Carolina
Considering that it borders the ocean and has a harbor nearby, it's no surprise that water sports are a source of free outdoor attraction here in this affordable destination. To a lesser extent, the state park and other landmarks are also quite a thing. Should you get bored of those, there is Ripley's Aquarium to explore and Broadway Grand Prix.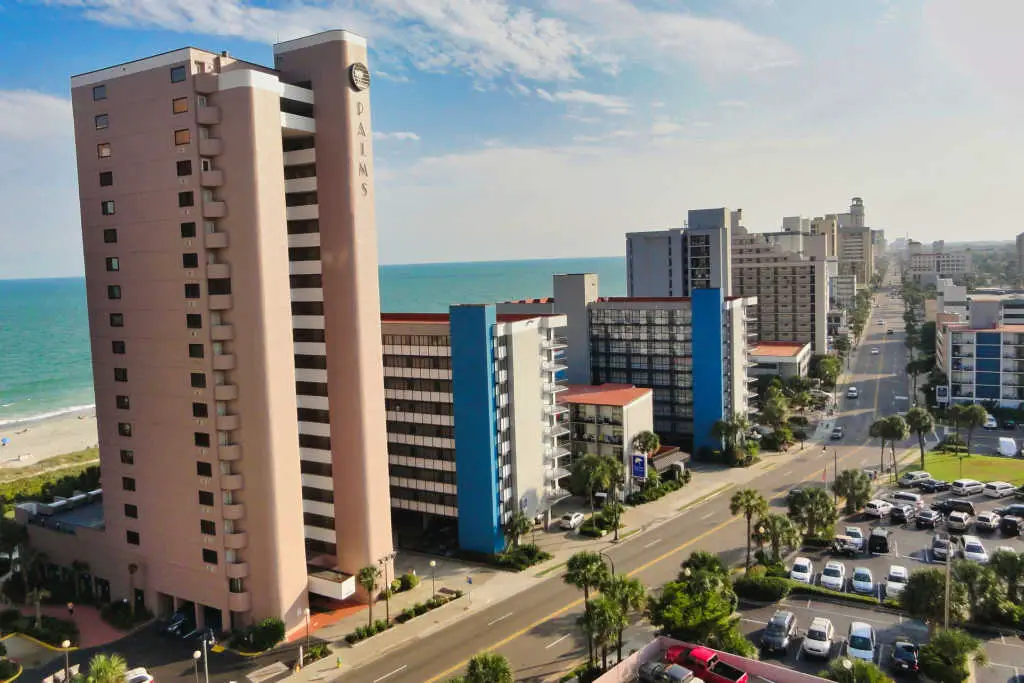 Myrtle Beach is especially suitable for low-income earners and students. Compared with most states across the U.S., the rental costs are notably on the low side. From Chick-fil-A to family diners, there are several inexpensive options to take care of your feeding needs. When you decide to set out on your vacation, consider placing Myrtle Beach at the forefront of your mind.
3. Denver, Colorado
Denver is notable among most folks for being one of the significantly moderate locations to live in the whole of the U.S. Those students who consider travel best form of education would find this place very suitable.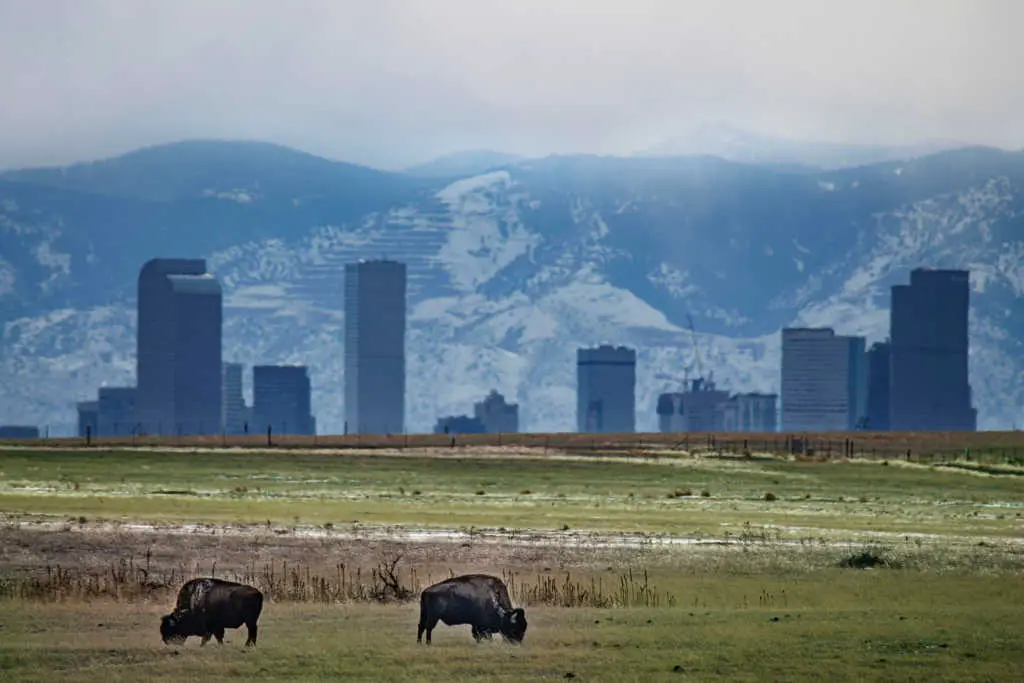 You could always hitch a free ride downtown with MallRide. Crime rates in the city are one of the lowest in the States, so one of the best things about this notable city is that you would hardly ever have to worry about getting mugged.
With plenty of wildlife, fabulous natural gardens, and a Rocky Mountain National Park, you would hardly be out of ways to keep busy. Accommodation is easy to come by, and you could stay at a hostel, preferably not so far from the local river, for about $20 per night. A notable number of Western sites you could consider checking in Denver include the Garden of Gods, Pikes Peak, Coors Brewery, and the city's museum.
4. Oklahoma City, Oklahoma
This little somnolent city in the U.S. is earning a well-deserved spot in our article. There are a remarkable number of periodic festivals, including museums, to check out. Got a thing for heights?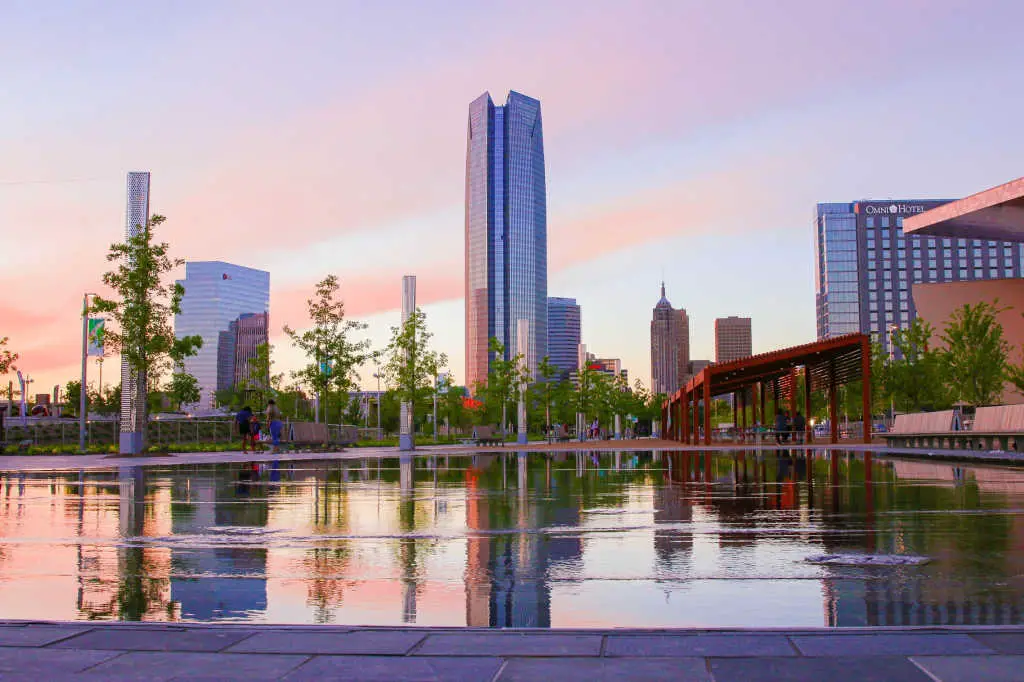 The Sandridge Sky Trail would more than eliminate any prior kinds of beef you might have with elevated spots. Consider checking out Southern Oklahoma's specialty – the onion burger – when you're there. Warning, though: you may get forever addicted to this delicacy.
5. Jacksonville, Florida
If you dig the idea of periodic Art Fairs and you're at home on turfs where artistry is almost literally worshiped, you would especially love Jacksonville, the next on our list. Every blessed Saturday features art sales at the public market center, with people of all ages participating.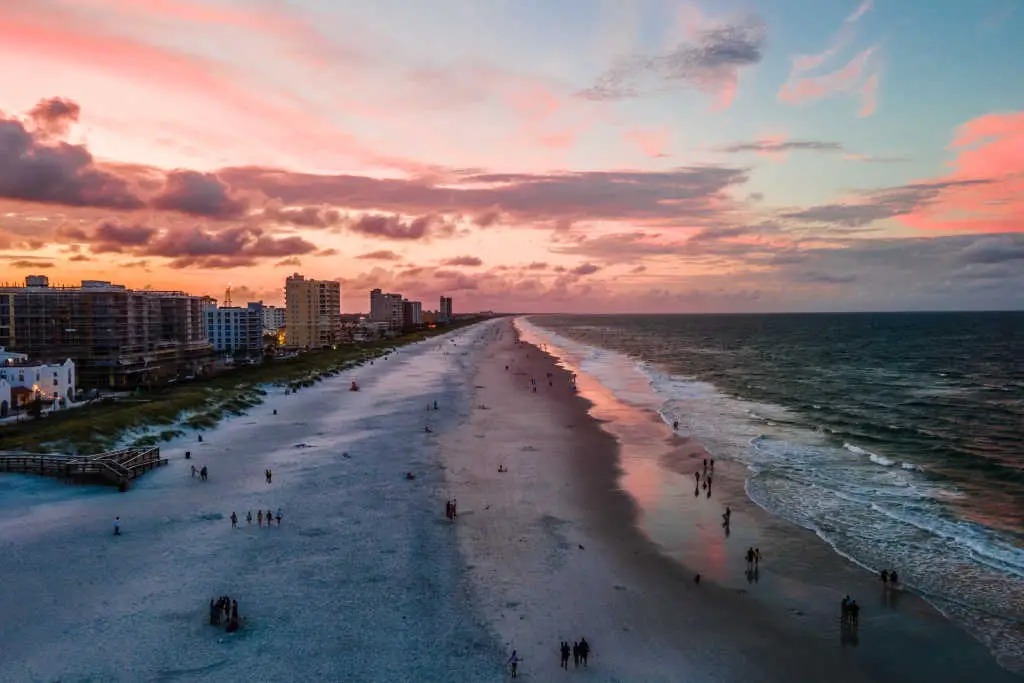 Do you also dig horticulture and the occasional picnic? Consider wandering along Kingsley Plantation once you're over. If playing with sands on a beach and sea-gazing is more of what you expect and prefer, consider taking a stroll to Amelia Island once you're there.
6. Phoenix, Arizona
Phoenix is often described as a hiker's paradise and one of the least expensive popular places. The scenic Camelback mountain usually doubles as one of the hiking trails in the city. Also, it serves as a hotspot for adrenaline-high bikers desperate for yet another shot at the sport.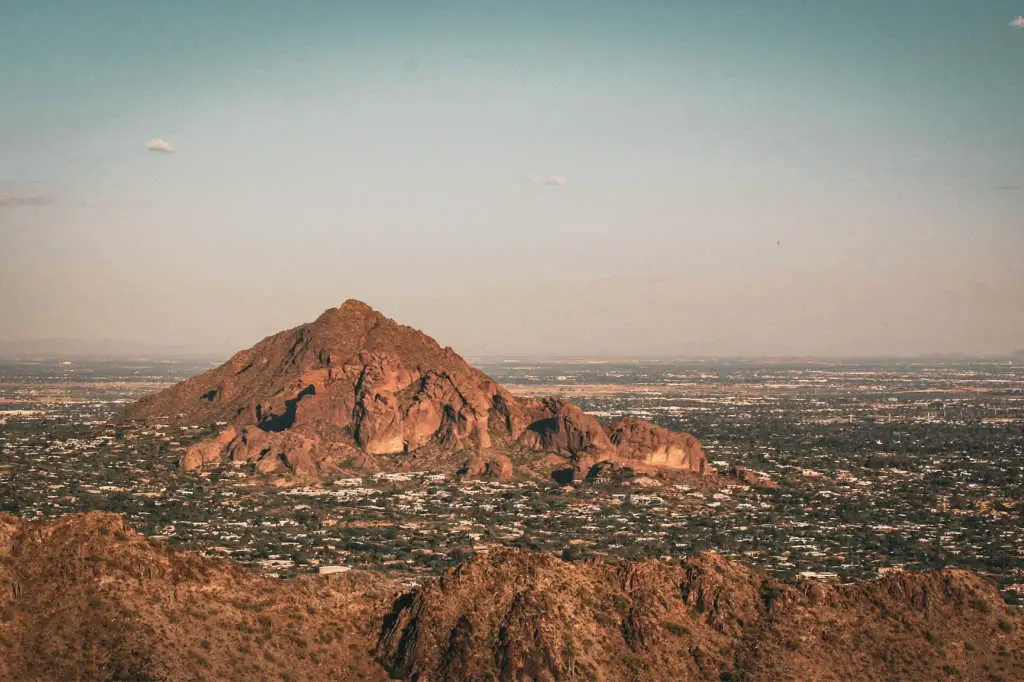 Essential services around the city likewise come pocket-friendly. For a little over $3 a day, you get to move anywhere you want with the city's local rail service. Be it Airbnb or good old hotels, you would also see accommodation services suitable for your pocket size.
7. Tucson, Arizona
Lovely moderate weather all year long nicely maintained national parks and provisions specially made for bikers, hardly are there any incentives for vacating to a city or forms of relaxation you wouldn't see in this beautiful and virtually perfect place. Aside from the aforementioned, you get to tour old-fashioned glass studios when you want and ride on horseback when you prefer in Tucson.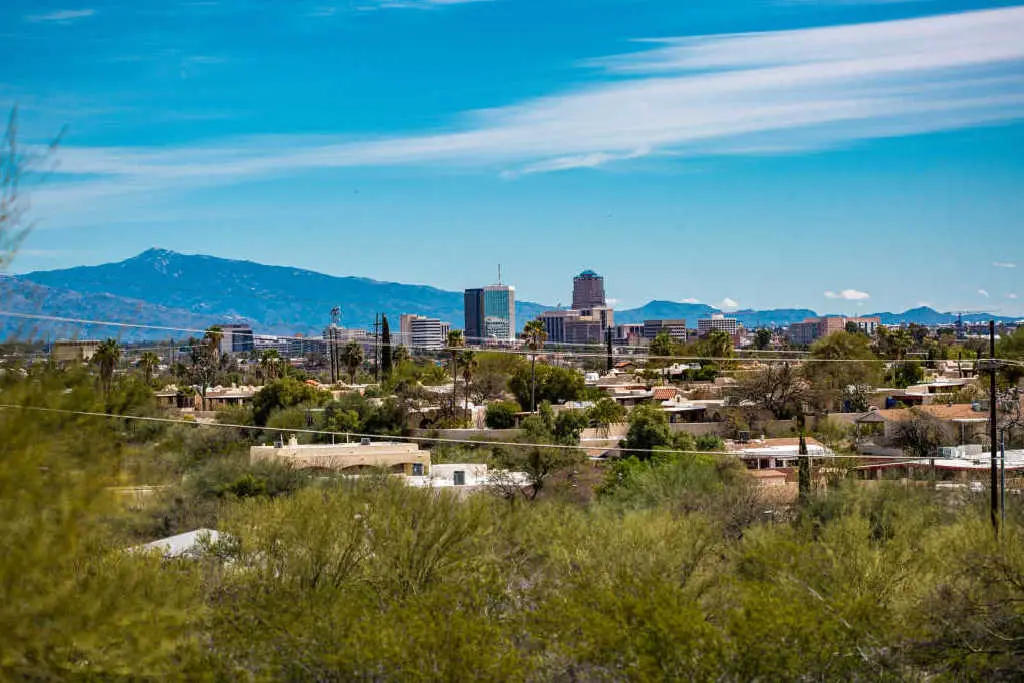 Shop to your heart's fill at St. Philips. There you would come across all manners of vegetables and food items at just a fraction of the cost in other states. St Philips is easily one of the more grand centers in Arizona.
8. Grand Canyon, Arizona
The Grand Canyon is top on most Americans' list for summer vacays, which coincidentally is a UNESCO heritage site. With more than over three million visiting this historical spot every year, we can boldly say that alongside its iconic architecture, it will live up to your fantasies.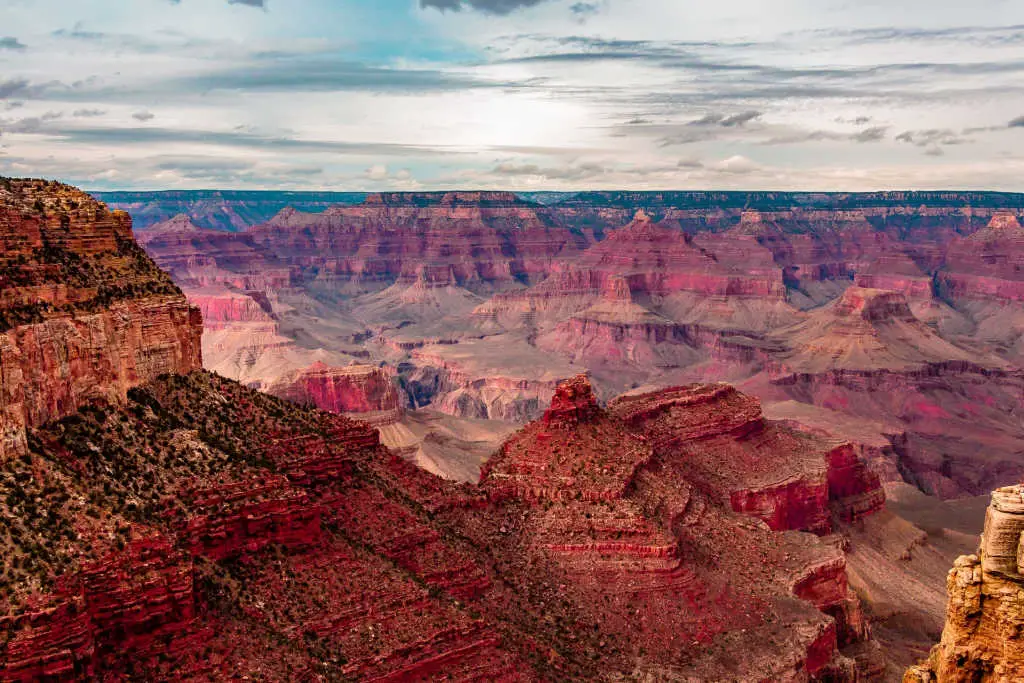 There is usually no shortage of free shuttlers on the ground that operates from April to September to aid your touring around the national monument.
Read, Make Memories, and Plan Your Future
Vacations shouldn't have to shed off bunnies of dollars from your savings. They should be activities to enjoy as well as being as hassle-free as checking in on your parents or grandma.
Well, we've compiled this article on the 10 best cheap locations to travel for students in the U.S. with some factors in mind. Primarily how cheap it is to live in the city ranked atop our requirements for consideration. Most of the traveling destinations featured typically have low-cost transportation services and remarkable sets of free attractions to consider.
So, consider these cheap eight cheap places to travel for students when you've got some free weeks off and your gang feels like making a getaway. Ensure to read, save some memories, hike, and plan your part for the future once you visit and travel to any of these world sites.
---
About The Author
Adam Johnson is a professor at the department of American history and a blogger who also works at a paper writing service PapersOwl. Adam uses his social media influence to promote knowledge of history, create awareness among the students, as well as share his valuable insights about the country. In his blog, he writes about U.S. history, interesting facts, and places to visit.