As we planned to leave the United States, it was important for us to have a hassle-free journey. After seven months of lockdowns, mask mandates, and quarantines, it was time to escape all the Draconian measures and illogical policies implemented across much of the country. (God bless South Dakota, right?) America's political climate is wearing us thin. Between ANTIFA/BLM riots and looting, TDS, state shutdowns, and dealing with COVID19 extremists—it was all too much.
Look around. In today's environment, Americans are no longer happy, thriving people. Suicide, substance abuse, and domestic abuse numbers are skyrocketing.
There's a national emergency occurring and it's not COVID19. Rather, it's the government enforced lockdowns and mandates. How many friends or family members do you know who are depressed, drinking, or using drugs heavily just to get through the day?
Gone are the days where people can get together without arguing or dumping their problems on one another. For our health and well-being, we knew we had to make some changes in our life. Therefore, after much research and planning, this is where we decided to go to find the closest version we could to normalcy.
Countries With No COVID19 Testing or Restrictions
Thankfully, there are a few countries currently open to travelers without entry requirements. These destinations all require no COVID19 testing, no quarantine, no proof of health insurance, and no contact tracing. You simply board a plane and enter hassle-free. These countries are:
COVID19 Testing and Travel Trends
Paying attention to travel trends, many nomads and bloggers are heading to Mexico for the winter. Mexico is a country that currently has no entry restrictions or testing requirements. I believe travelers are finding it quite difficult to navigate all the Chinese plague testing requirements.
For example, the "quick test" provides results in about an hour. However, is known to be very unreliable. There are several accounts of people receiving false-positive coronavirus results.
A popular travel blogger ran into this same problem. The last thing we wanted was a faulty test indicating that we tested positive for the Chinese virus and getting on some government watch list. No thanks!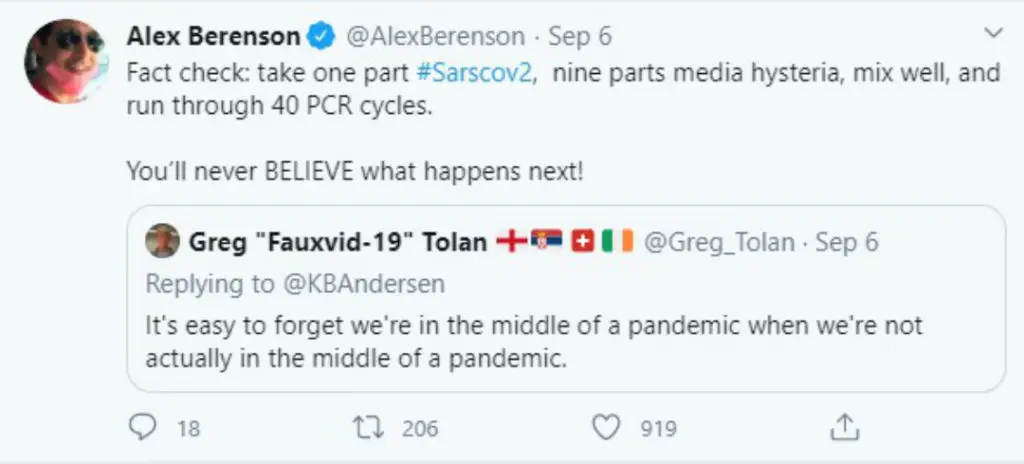 Interestingly enough, Croatia does allow Americans into the country. Unfortunately, a negative PCR test needs to be presented to immigration within a 48-hour timeframe. (You get 48-hours to get the test administered, attain a negative result, and then arrive at the border crossing.)
Hollywood Visits Croatia
Please note, the rapid test is not yet widely available to us common folk in the US. However, with money and power, all things are possible. Hence, this is how celebrities such as Owen Wilson, Magic Johnson, Beyonce and Jay-Z, Neil Patrick Harris, David Harbour, Oprah, Dan Bilzerian, and more all found a way to escape the "highly deadly" Wuhan virus. The elite sure enjoyed their summer partying along the Croatia coastline this year.
In turn, how was your summer in lockdown, staying home, saving lives, and being safe? How many times did we have to hear, "Stay home. Stay safe. We're all in this together." every time we entered a store? By the way, notice how Jay-Z and Beyonce are not wearing masks nor practicing social distancing while on vacation touring Croatia?
Unfortunately, after much research and many phone calls, I was unable to find a clinic or testing site that offered the rapid test. Sadly, getting tested, securing our flights, ensuring a negative result, and making it to the Croatian border was way too overwhelming.
Those we asked, who did make it into Croatia, opted to self-quarantine for two weeks. After being stuck in Illinois for the last two months, being confined to an apartment without the freedom to leave did not appeal to us.
That being said, we decided to go another route. With white, sandy beaches, warm weather, mountain scenery, and bargain prices—we are currently in the Albanian Riveria!
ALBANIAN RIVERIA
Right now, we are ecstatic to be back on European soil. Situated near the Greece border, we're slowly settling in while trying to overcome a severe case of jet-lag here on the Albania Riveria. Seriously, a weight was lifted off our shoulders almost immediately after disembarking the plane from London.
After 14 hours of airplanes and airports, we tore off our masks! We hope not to wear one anytime soon as most places here do not require them. In our opinion, there is an "anything goes" vibe here in Albania. After all of the hysteria and rules in the US, a no-holds-barred attitude is extremely appealing to us. Especially, when you consider how anal much of the population has been this year. We're happy to be here—to say the least.
What's Appealing About Albania?
In this period, many things appeal to us about being in Albania. Here are a few:
Affordability
As many of you know, we adore Croatia. However, with the onslaught of celebs and popularity, over the last few years, prices have increased and things have gotten "busier." In Albania, we were able to secure a car rental for under 7 USD a day and a modern apartment on the coast for less than 25 USD. This is a great, up-and-coming place for digital nomads.
White Sandy Beaches
One of the main reasons we came to Albania was for the white sandy beaches and warm Mediterranean climate. Sitting on the Albanian-Greek border, we get to enjoy the warm waters of the Ionian Sea while gazing out at Greek Islands, such as Corfu. The beaches are clean, empty, and wild. See for yourself.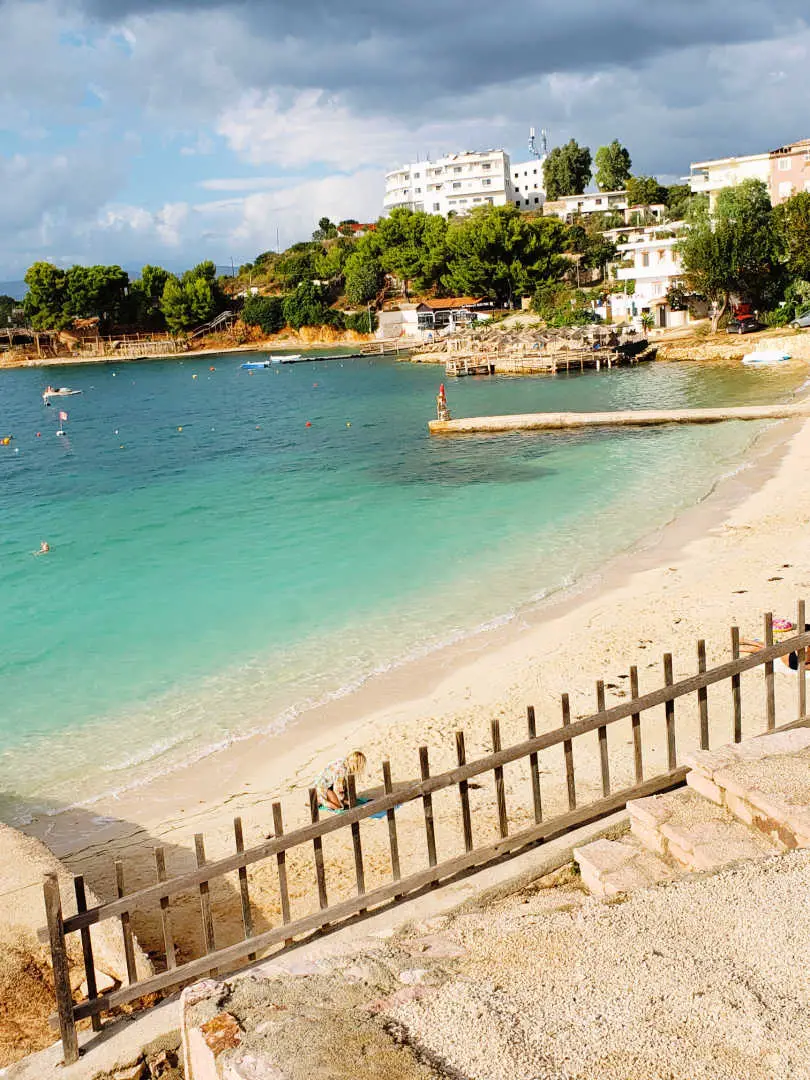 Mediterranean Life
Palm trees. Fresh fish dinners. Turquoise swimming bays. Listening to the waves crashing on the shore at night. This region in the world has always been our favorite place to be. So far, we are really happy with our choice to fly under the radar here in Albania.
One Year Visa Allowance
If we like it here, or if the region mandates a COVID lockdown, we won't have to worry about visas or leaving. U.S. citizens may stay in the Republic of Albania for up to one year without a residence permit.
American-Albanian Friendship
As we explore this part of Albania, we are glad and a little surprised to see so many American flags everywhere! There is an American-Albania connection and it feels great to not only be welcomed here without restrictions but to see hotels, landmarks, and businesses flying the American flag alongside the Albanian flag! That's important to us as travelers and Americans.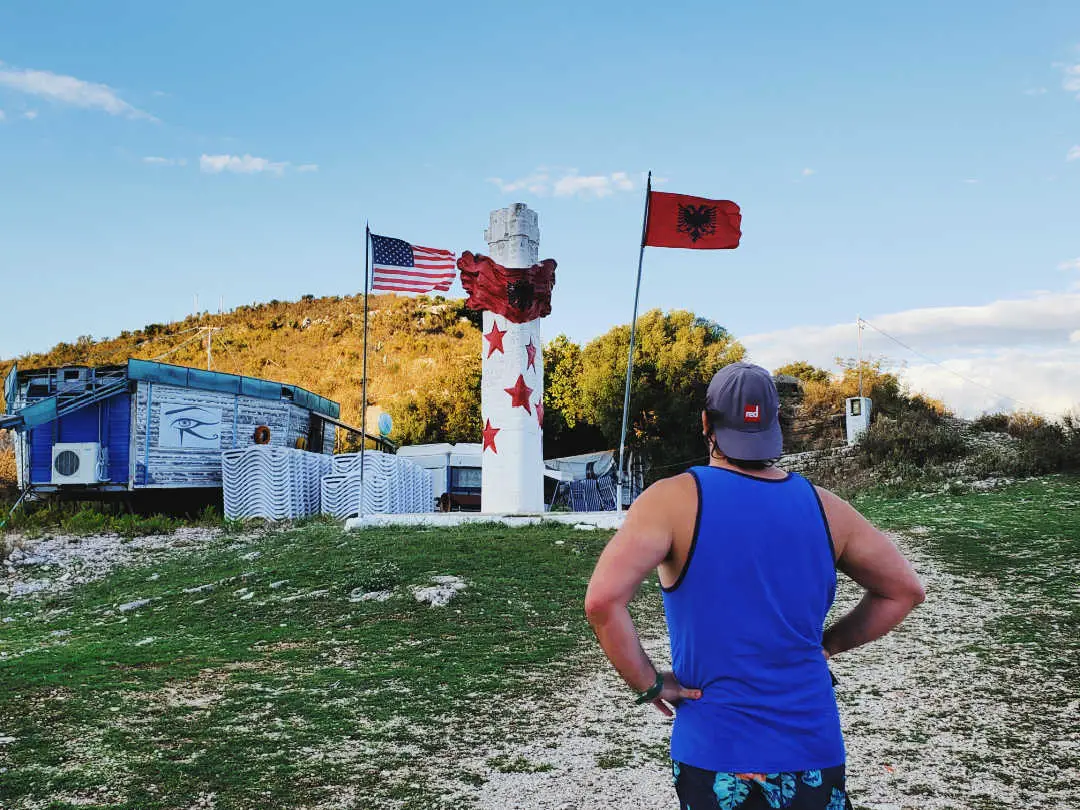 Bonus: Sailing Yacht "A"
We were lucky enough to catch a glimpse of Sailing Yacht "A" from our balcony as it was departing the harbor in Saranda. Apparently, it cost half a billion dollars to build (but no one knows for sure) and measures 468 feet long. Its three, free-standing masts reach a height of over 300 feet.
Sailing Yacht A has eight decks, a submarine, a helipad, and a glass observation pod in the bottom of its hull. It's one of the most spectacular ships on the planet! It's owned by the Russian oligarch Andrey Melnichenko.
We'll definitely continue to share more about our time here in the Albanian Riveria. Of course, there are still some things we are getting used to living in this part of the world. If you've ever spent time in Albania, please feel free to share your travel tips, hidden gems, and favorite places in the country.