Too often when people indulge in a vacation away from the chaos and stresses that accompany everyday life, the destination they choose presents its own anxiety-ridden itinerary. Especially, when you're trying to maintain order to accomplish the "tourist" goals determined by visitors who have come before you. Generally, this leads to a strong desire to get back home to the comfort of what is familiar.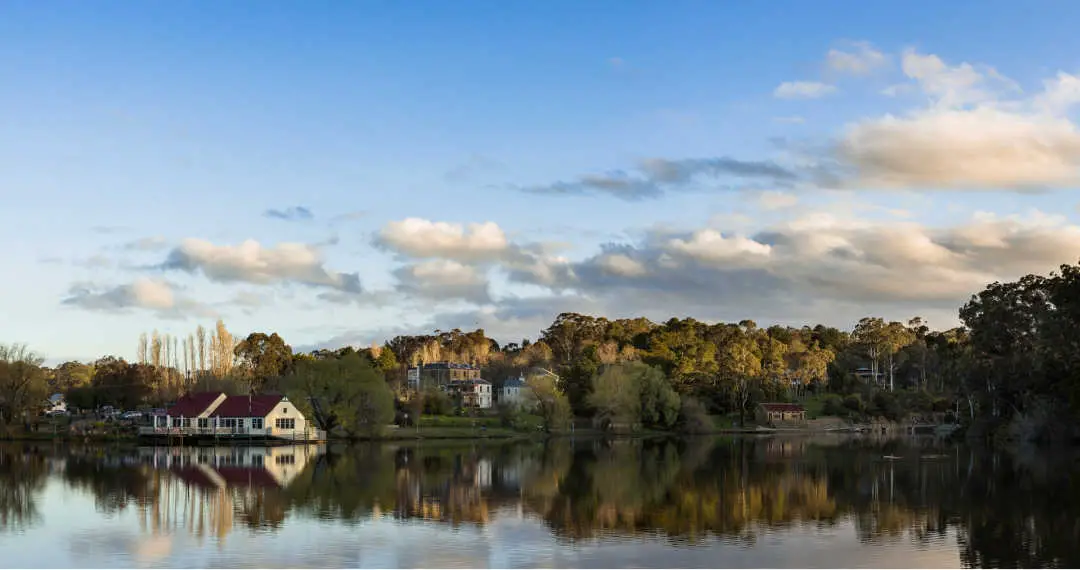 The idea of taking a trip to actually relax and enjoy the serenity of nature's surroundings is typically lost on a majority of the population, even when there is the temptation of having top quality accommodations like those you can see at luxurylodgesofaustralia.com.au/lodges/lakehouse/. But when you actually take a chance on a trip to a place like Daylesford in the Australian countryside, you won't want to leave.
 Why Visiting Daylesford Is A Good Idea
Though Daylesford is appreciated for its natural beauty and serene atmosphere, the accommodations are posh making most guests want to remain there forever. These are not the only reasons people enjoy their vacation to this quaint location, but it's a definite added bonus. There are a multitude of benefits in spending your valuable spare time with the locals of this lovely Australian getaway. Some that you'll find include:
The Lake
An amazing resort that most people don't want to leave once they register is one located by the lake. It offers a day spa, infinity pool, and an expansive garden. Of course, all overlook the sprawling lake that spreads to an almost unending forest.
The owner of 35-years is also a chef who has set the standards for dining in the Australian region. As a result, the resort is an inspiration for masses of starting chefs in Australia.
Family Recipes
During the gold rush of the 1850s, Swiss migrants who only spoke Italian, came to Daylesford in central Victoria. They not only brought their vision but their sense of inclusion and community as well as family recipes for pork sausage/beef consisting of red wine, garlic, nutmeg and cinnamon, and solstice.
These are known by the locals as "bulls-boars" for which the people continue to gather each winter to make these are also available by commercial butchers.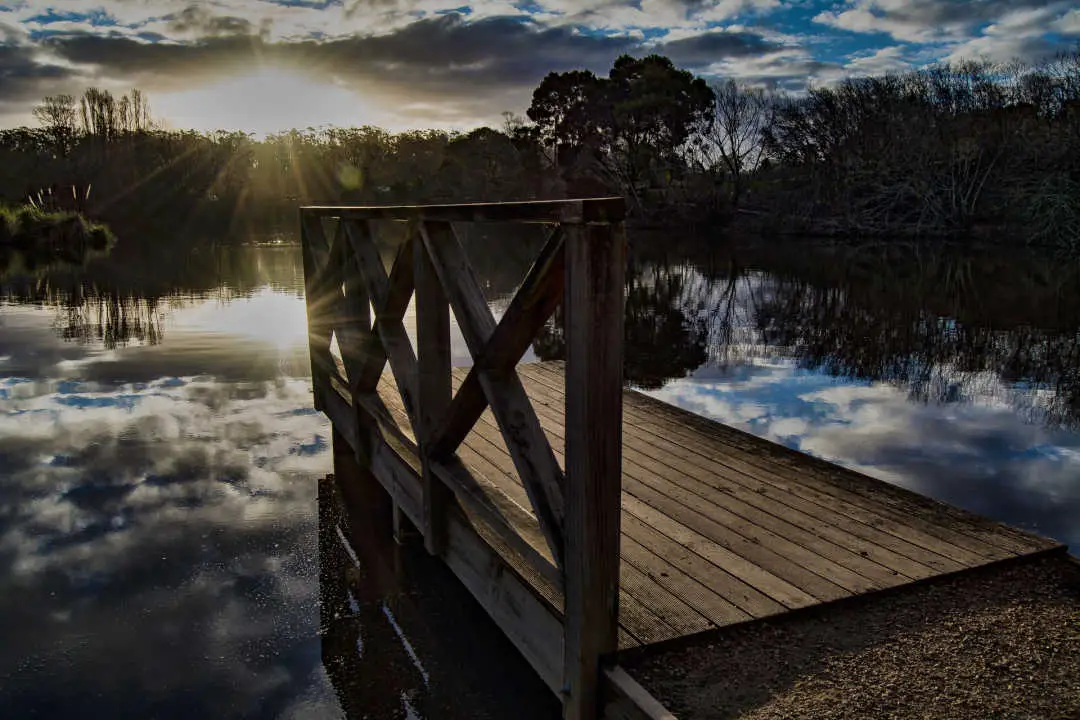 Workshops are held in the area for those visiting on "butchering basics" along with making salami, plus you can buy various meats that have been prepared by a master butcher who was originally a vegan and went on to become a farmer before parlaying into butchering.
Other Highlights
Healing Waters
Not only does the water taste incredible in this area of Australia, but it offers healing properties in the underground springs for which there are nearly 100 mineral-rich naturally occurring springs throughout the country, 82 in Daylesford.
Visitors enjoy the oldest, most impressive known in Hepburn Springs where they indulge in detoxifying and purifying waters. Each spring offers unique properties and different water with an 1895 original spa instituted into current-day development.
Wine
The chill of the climate allows the ideal atmosphere for grapes to produce excellent wine, which is perfect for a territory famous for its food delicacies. Wine tours are available for those who want to indulge. With one cellar in particular in Musk. It is here where you might catch a glimpse of a local legend whose stories are interesting and entertaining.
Botanic Gardens
These sit above Daylesford on the grounds of an extinct, ancient volcano well-known as the Victoria regions' finest gardens. Many visitors enjoy a picnic basket and wine while on the grounds. The chefs pillage the gardens for fresh herbs and vegetables for use in their dishes.
Cultural Benefits
You don't have to be into art to enjoy the culture in Daylesford. The convent gallery offers seven galleries with works from anyone including local artists with new works being shown every few months so there is always something new for you to view. Follow for ideas of other things to entertain you here.
Shopping The Markets
There are a wide variety of indoor markets offering any number of goods and services from antique shops to furniture to clothing, to books and collectibles. Most people generally think of a market in a "farmer's" term and there is that offering each Sunday with fresh, locally grown produce along with homemade wares.
Enjoy Nature And Your Surroundings
The purpose of leaving the chaos of life behind is to relax and eliminate stress. There's no better way to do that than to indulge in nature. Daylesford is the ideal setting to do that.
The area offers many walking trails that are well-mapped for you to explore complete with wildflower-covered fields, serene lakes, panoramic views of mountain peaks. Depending on which path you take, it will determine the type of adventure to prepare for. This is where the most benefit comes. Indulging in the beauty and solitude that nature has to offer, away from the "crazy" that regular day-to-day schedules bring.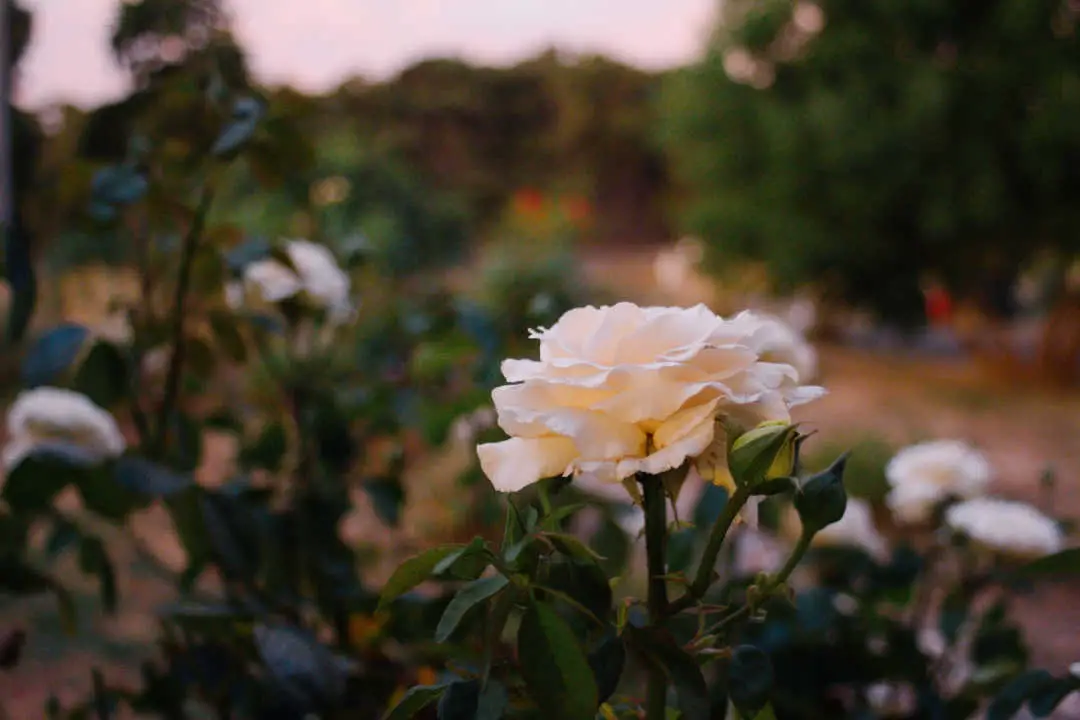 Even though you're actually only a short drive away from Melbourne, you feel as though you've gone to a whole different planet entirely. Sadly, most places in the world have become so overdeveloped that there's very little natural countryside remaining. Finding a small piece that doesn't involve honking horns, skyscrapers, and crowds of people are challenging even when traveling on vacation.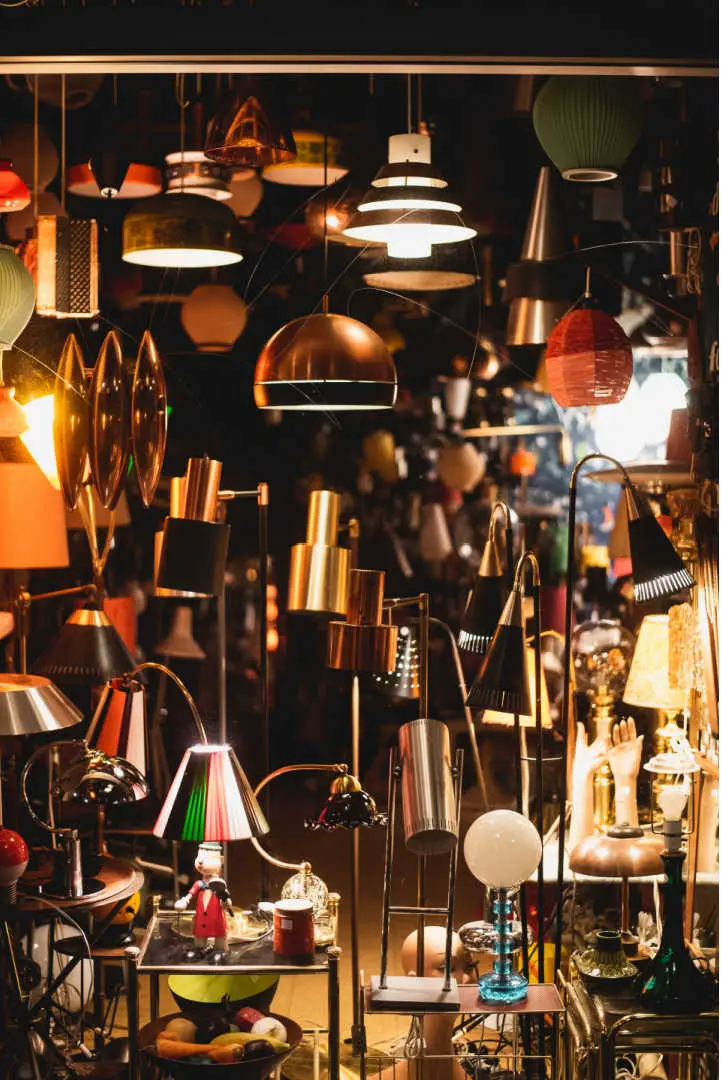 Daylesford is Unique
Daylesford offers the most unique experience to everyone around the globe. You not only get a chance to travel somewhere that seems almost primitive in the environment but yet you are showered in indulgences from food and wines to posh lodgings or accommodations offered with your stay. Indulging in this type of self-nurturing is rare for many. It allows relaxation that most can't find time for nowadays. This creates the opportunity to disconnect from devices, responsibilities, and life as you know it.
The positive thing about a vacation of this sort is it allows you to reprioritize your situation. When you do return to reality, it makes you consider the things that are most important. The downside to a trip like this is no one wants to return to their normal version of reality.