With Kosovo and Albania in such proximity to Macedonia, we decided to plan the best day trip from Skopje. This Balkan road trip was going to be epic. Our goal was to visit the Shar Mountain National Park, Prizren, the mountain range surrounding Mount Korab, and Mavrovo National Park. We were also looking for a quick and cheap way to add these two countries to our number count.
Best Day Trips From Skopje | Visit Three Countries in One Day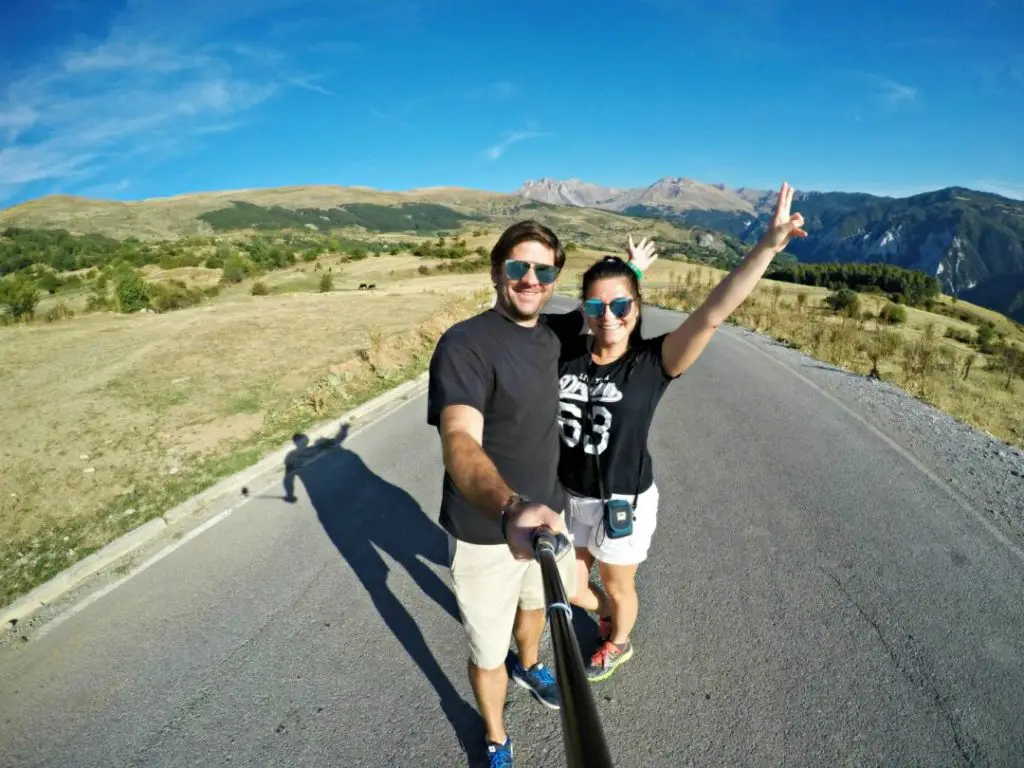 Kosovo and Albania were the last two Balkan countries we needed to visit. We had two major obstacles to consider; the route and finding an affordable rental car. This post will share our tips and tricks for planning a successful, scenic road trip that will take travelers through three countries in one, long productive day.
The Itinerary – Three Countries – 228 Miles
Below is a rough itinerary of how we spend our time during our best day trip from Skopje.
Pick up the rental and depart Skopje
Cross border into Kosovo (Shar Mountain National Park)
Coffee and bathroom stop at Hotel Morea
Lunch break at Natyra Restaurant
Prizren, Kosovo
Cross border into Albania
Korab-Koritnik Nature Park
Return to Skopje
Itinerary Details | Best Day Trip From Skopje
When planning our route, we opted for more scenic views and less urban cities.  The Shar Mountain National Park is on the way to Prizren. This region was gorgeous with beautiful lush forests and green mountain scenery.  It reminded us of Colorado. We learned that this is a popular skiing area for locals in the winter. Many various charming villages were representing both Albanian and Serbian residents.
Along the way, we stopped for coffee at Hotel Morea. At the time of our visit, the chalet-inspired hotel was brand new. It was definitely worth the stop to enjoy a coffee, the lovely patio views, and to stretch our legs.

We planned to have lunch at Natyra Restaurant because it had outdoor seating and we could easily park right outside the restaurant as it is directly off the main road. It's located just a few minutes' drive before Prizren's city center, making it extremely convenient.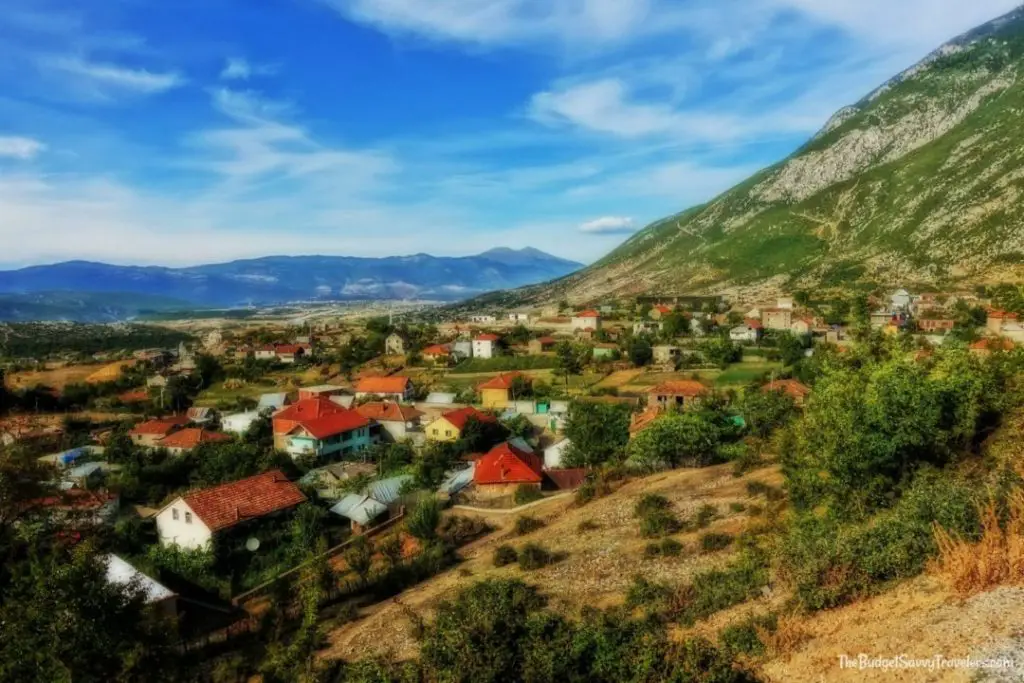 Prizren is a charming but bustling little city with restaurants and cafe bars along the river. It's a great substitute for visiting the much busier Prishtina. Although considerably smaller, the streets of Prizren are congested and free parking is almost impossible to find.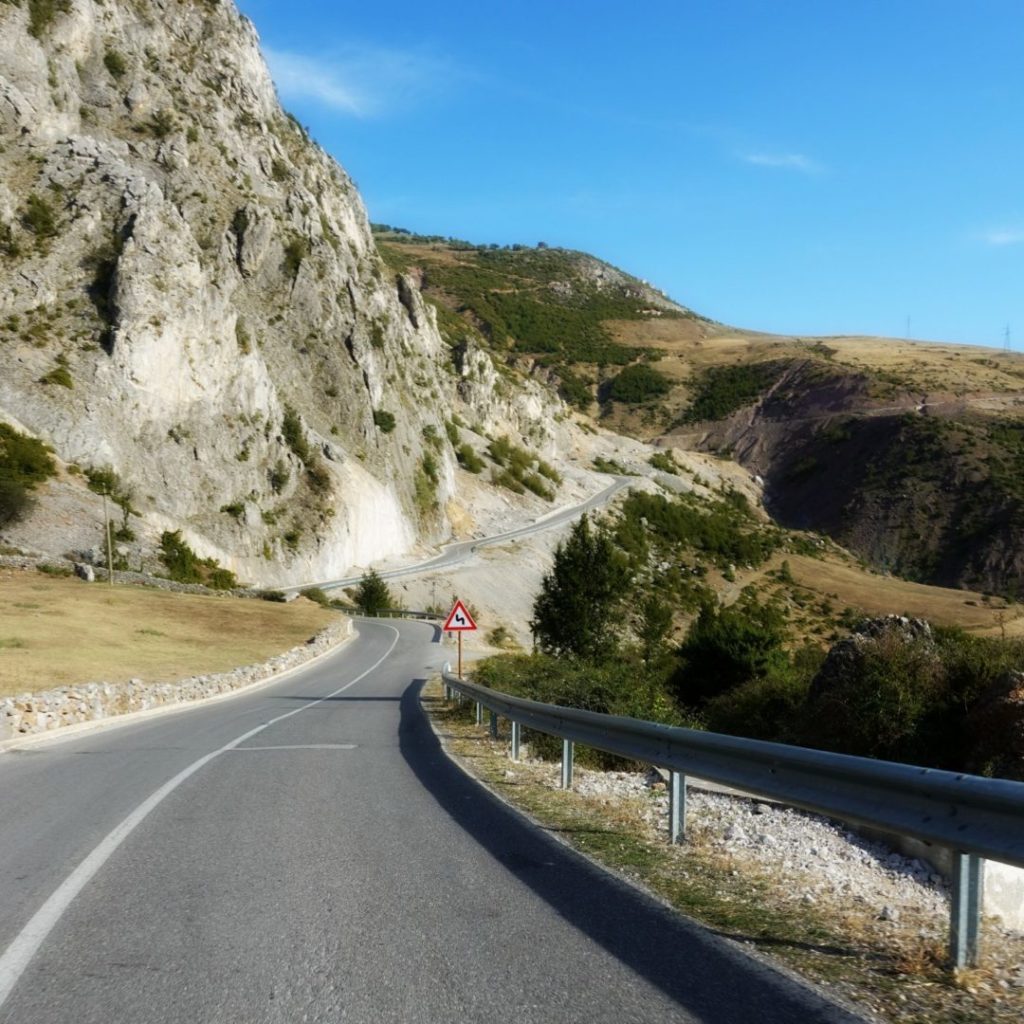 While in Albania, we decided to drive through the mountainous Korab-Koritnik Nature Park to see Mount Korab, the fourth highest peak in the Balkan Peninsula. It stands at 2,764 meters, or 9,068 feet, and is the 18th most prominent peak in Europe. These mountains are part of the Dinaric Alps, the mountain chain that runs from Italy to Greece.
Our last stop took us to Mavrovo National Park. Previously, we had planned a day trip to visit the famous sunken church in the lake but without renting a car reaching the site is very difficult.
Travel Tip | Best Day Trip From Skopje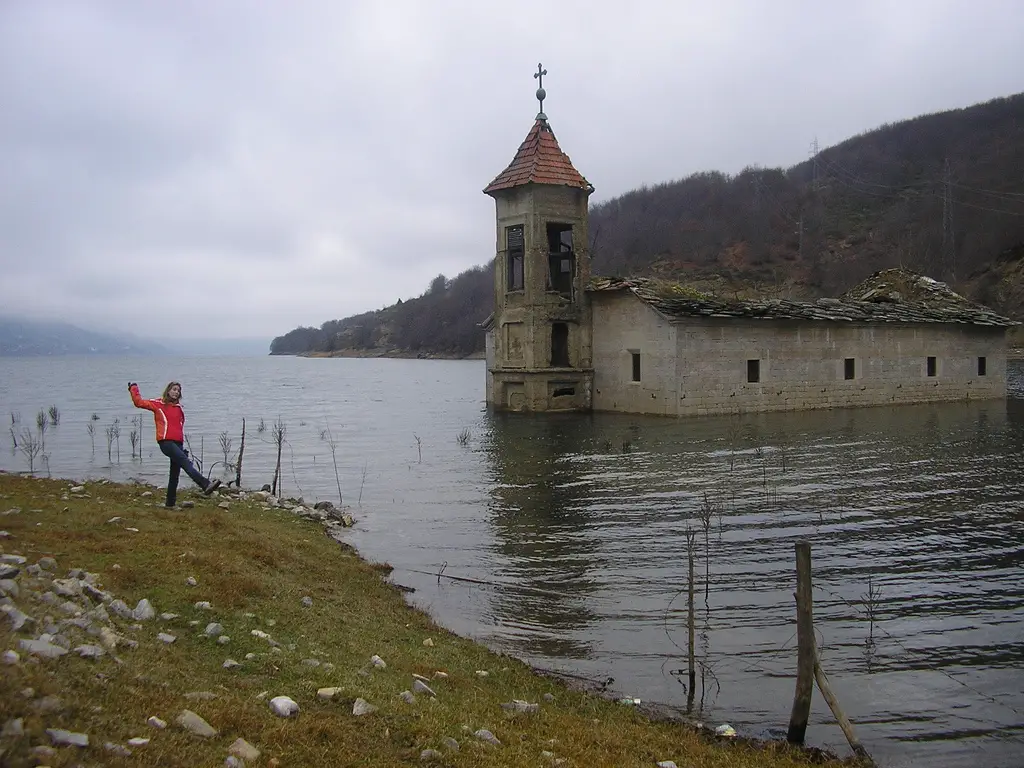 A local guide told us that the best time to see the church submerged in water is in the spring when the lake rises from melting snow. In the hot summer, the water recedes and the church no longer is underwater. If you're looking to ensure the perfect photo opportunity, visit in the springtime.
Best Car Rental in Skopje
As travelers, we often hear a lot of, "Why don't you simply rent a car?" However, in many Balkan countries car rentals tend to be very expensive because there isn't any competition to help bring the cost down. I spent a lot of time contacting car rental companies and our best rate was quoted by Budget, located in the basement of Ramstore Mall.
We paid 43 euros for a one-day economy car rental. Also, every car rental agency charges 30 euros for every border crossed. Kindly, the staff there only charged us for one border crossing even though they knew we were visiting two countries.
Travel Tip
Kosovo uses the Euro and credit cards are not widely accepted. To save time, it may be worthwhile to get cash before departure. We wasted time hunting down an ATM for cash in Prizren, Kosovo.