Renting a car in Cancun, Mexico can be extremely fun, but it can also lead to confusion and heartache if you don't take the proper precautions. You may even get scammed, especially when it comes to rental insurance and personal liability coverage. Nevertheless, there's little doubt that the best way to enjoy the Yucatan Peninsula is by having a rental car.
Renting a car will give you the freedom to sightsee and explore at your own pace. You'll also be able to avoid the crowds and get off the beaten tourist path, which for us is the best way to travel.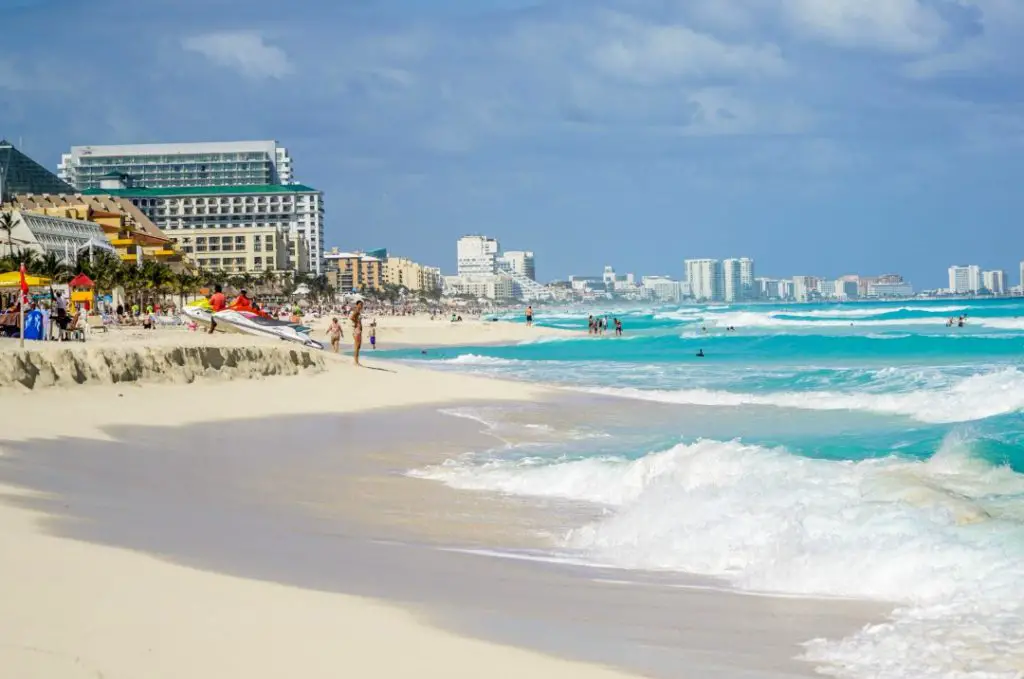 When renting a car in Cancun a few helpful suggestions or tips can go a long way. We've personally rented vehicles dozens of times on six continents and have never incurred one problem. Although, we've encountered many difficult situations, which will be addressed below.
5 TIPS FOR RENTING A CAR IN CANCUN
1. Never Purchase Additional CDW/LDW Insurance
2. Bring Proper Documentation and Decline Add-Ons
3. Carefully Inspect the Vehicle
4. Follow These Driving Guidelines
5. Interact with Mexican Police Respectfully
Keep in mind that these are suggestions based on how we travel and they may not relate to all travelers in all situations. At this point, don't be scared—it's all about being an informed traveler.
To avoid being scammed, it's important to know your options so that you can make the best life choices. It's also important to not only get the best rates possible but also to book with trustworthy travel search engines, which is why we always compare prices between Discover Cars and Skyscanner.
Things to Know Before Renting a Car in Cancun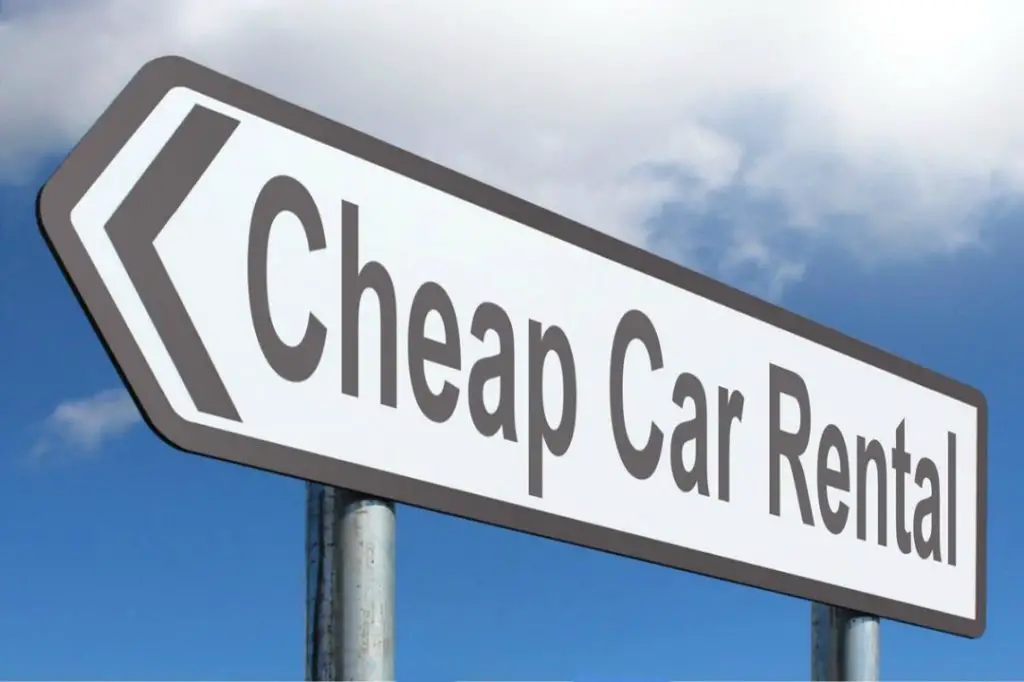 The Yucatan Peninsula is fairly vast so plan on bringing your car or renting a car in Cancun when arriving at the airport. We've recently been using Discover Cars, however, it is still possible to find amazing deals using Skyscanner.
We use this budget-savvy travel health insurance to protect our trips – get a quick quote.
We've had excellent experiences in the past when using both of them, of course, we just about always choose the cheapest option! Do a quick search below to see their current rates.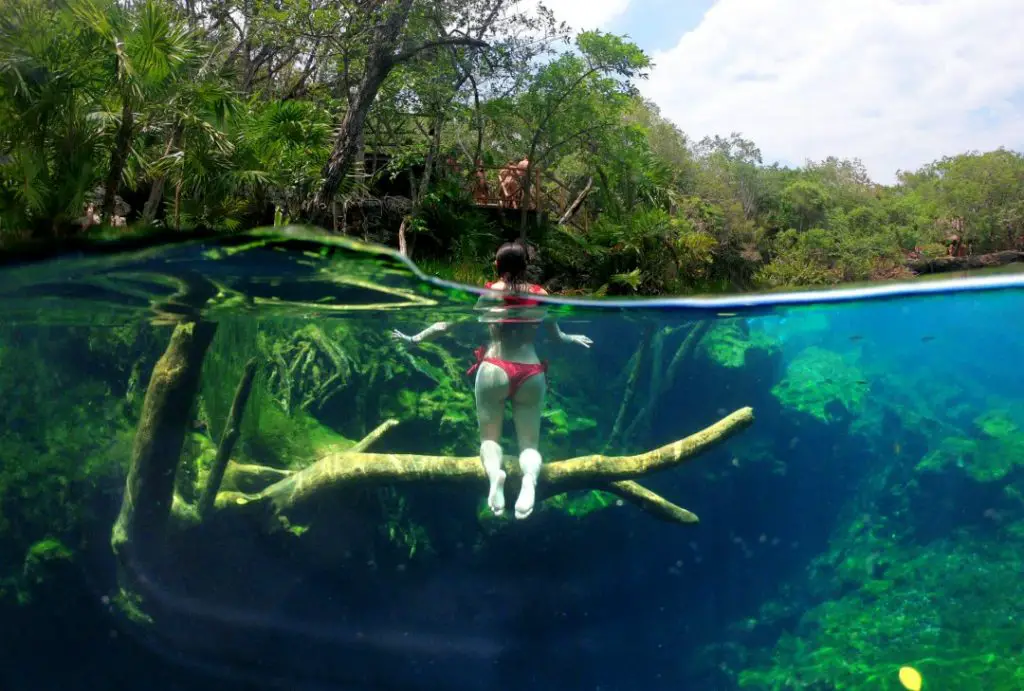 Having a vehicle will make the trip much more convenient and enjoyable for you. There are tons of things to see and do around the Yucatan Peninsula when renting a car in Cancun.
When making the reservation make sure to pay the entire balance. Later on, when you arrive at the rental agency the representative won't be able to deny you your reservation with excuses like they "can't find" your reservation or that they don't have a car for you.
Accommodations in Cancun
One of the most important things you can do to protect your rental vehicle is to make sure your accommodation has a safe place to park it. The accommodations below are great places to stay and are ideal for parking a rental car.
Budget: Casa Wilo (sweet pool!) or The Yellow Capsule Experience  (unique)
Mid-Range: Casa Kin33 (amazing breakfast!)
Luxury: Hotel Secreto (contemporary & on the beach!)
1. Never Purchase Additional CDW/LDW Insurance
When booking a car make sure you're using a credit card that provides Auto Rental Collision Damage Waiver (CDW) and Loss Damage Waiver (LDW). This will provide you with automatic insurance for a covered loss at no extra charge.
Keep in mind, that you'll need to make sure the entire purchase is made with a credit card. You'll also need to decline all CDW/LDW insurance provided by the car rental agency.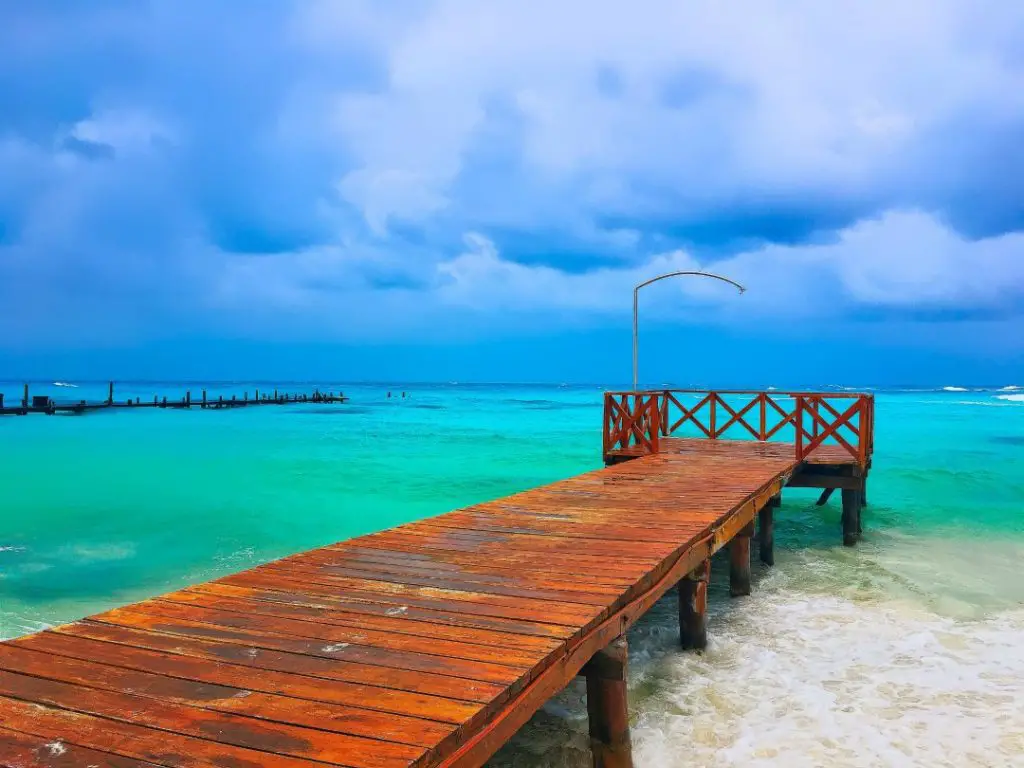 This means that you are covered for any damages incurred to your car, regardless of whether or not you carry other personal insurance. Just make a note, that if an accident does happen your credit card will get charged by the car rental agency and your credit card company will issue a refund.
What to Expect If You're in an Accident
You'll usually have about 60 days from the date of the incident to file the claim. Get the ball rolling by calling the number on the back of your card. Here are some of the documents you'll want to make sure you have in case you're involved in a car accident:
A copy of the accident or incident report from the rental agency.
A copy of the Demand Letter. This is a document from the Rental Agency that outlines their claim reference number, payment mailing address, and all damages and/or expenses for which they are requesting reimbursement.
The Final Rental Agreement confirms that the vehicle was returned and the total rental charges.
A copy of your monthly billing statement showing the cost of the damage to the rental vehicle.
Photography and/or video of the damage to the rental vehicle (before and after).
A copy of the Final Repair Bill or Itemized Statement of Repair(s) from the rental car agency for repairs made to the vehicle.
A copy of the travel package invoice, prepaid voucher, and/or total travel package booked.
Legally Required Personal Liability Insurance Coverage
Credit card coverage (CDW/LDW) does not cover personal liability insurance. Anyone renting a car in Mexico will need to purchase third-party personal liability insurance which you can do at the rental counter. The personal liability insurance will prevent you from being detained by police and it covers any damages to someone else (medical costs or property other than the vehicle).
Tip: While personal liability insurance coverage will cover the medical costs of other people, it doesn't cover your medical expenses. Be sure to purchase high-quality travel health insurance for your trip to Mexico. For example, one of the main reasons we like Insubuy so much is that they offer a wide range of plans—they make it easy to adjust deductibles and coverage so that you won't feel under or overinsured, and it's cheap!
Basic personal liability insurance will satisfy the mandatory insurance requirement. Also, it's important to note that the police will only get involved when two or more drivers are in an accident. Generally, the police will not get involved in accidents that only include one vehicle.
Tip: To know the exact cost of a rental car in Cancun, contact potential car rental agencies before booking to verify the cost of personal liability insurance coverage.
In short, travel health insurance will cover the renter's health, and credit card coverage will cover damage to the vehicles. Personal liability insurance will cover someone else's medical costs and the damage to property outside of the vehicles because the credit card coverage will cover both vehicles.
2. Bring Proper Documentation and Decline Add-Ons
It's always good to have a screenshot or printed reservation of your rental when arriving at the car rental agency. Also, make sure to bring valid identification, credit card, and passport. To avoid confusion, make sure the reservation clearly shows the total cost of the rental. As long as the vehicle is returned without any problems this is the exact amount you should be charged, nothing more.
As you make your way through the process of retrieving the vehicle the car rental agency representative will pressure you for add-ons. Typical add-ons will include additional vehicle insurance, extra driver, GPS, car seats, tank fill-ups, tolls, etc.
While you may need a car seat or extra driver, you won't need any of the other add-ons. Never add supplementary insurance because it will void the insurance provided on your credit card. After the representative has concluded their scare tactics or spiel simply say, "No thank you."
Our Bad Experience
We had one bad experience in Croatia where the car rental agency was trying to put a temporary authorization on our credit card for the MSRP of the vehicle. They said if my credit card couldn't cover the $20,000 authorization I would be forced to purchase the travel insurance.
I declined and went online really quickly while at the airport and made a new reservation with a different company. This was one of the few times I didn't pay for the reservation ahead of time. Situations like this are rare, but just remember you have options. Adding vehicle insurance can easily double the cost of the rental.
Deposit For Declining Additional Coverage
Most of the time you'll need to have a $1,000 to $2,000 deposit put on your credit card for declining the additional insurance coverage from the agency. This is standard protocol and should not alarm you. This will put a temporary authorization hold on your credit card and will impact the available balance, so plan accordingly.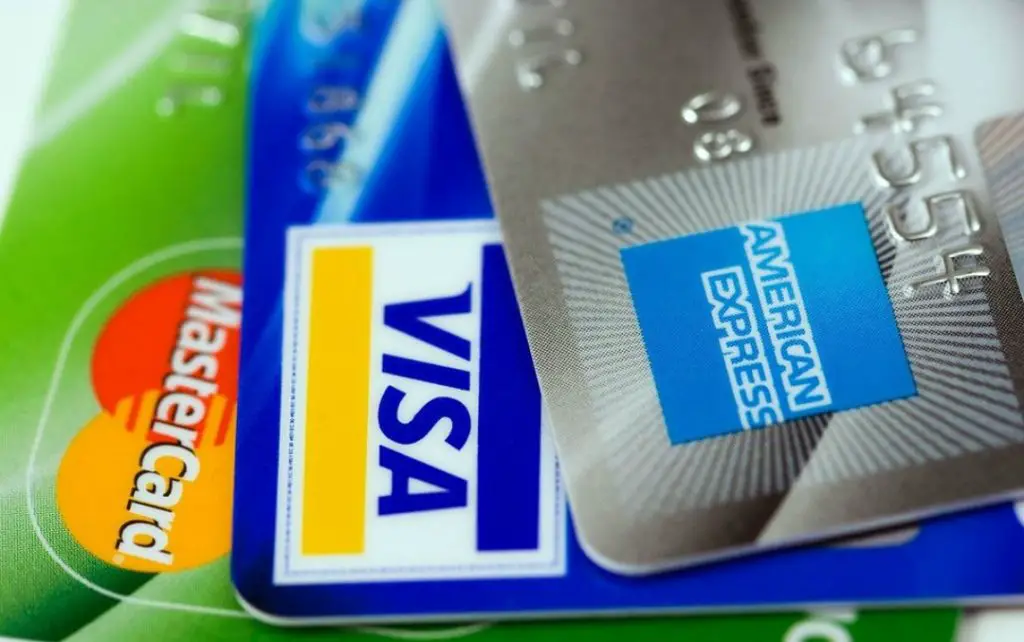 When you return the vehicle the temporary authorization will be removed. Many times, the representative will use this large temporary authorization as a way to scam/scare you into purchasing additional insurance. Don't do it.
In terms of signing documents, there's no rush. The representatives know that you're most likely tired from spending the day traveling and you're in a hurry to get to your accommodation. Simply make sure that you're not paying for any additional add-ons that you haven't agreed to.
This is why it's important to pay for the reservation in full before picking up the car. The agency is not necessarily allowed to charge your credit card. Next, you should be escorted to the rental vehicle.
3. Carefully Inspect the Vehicle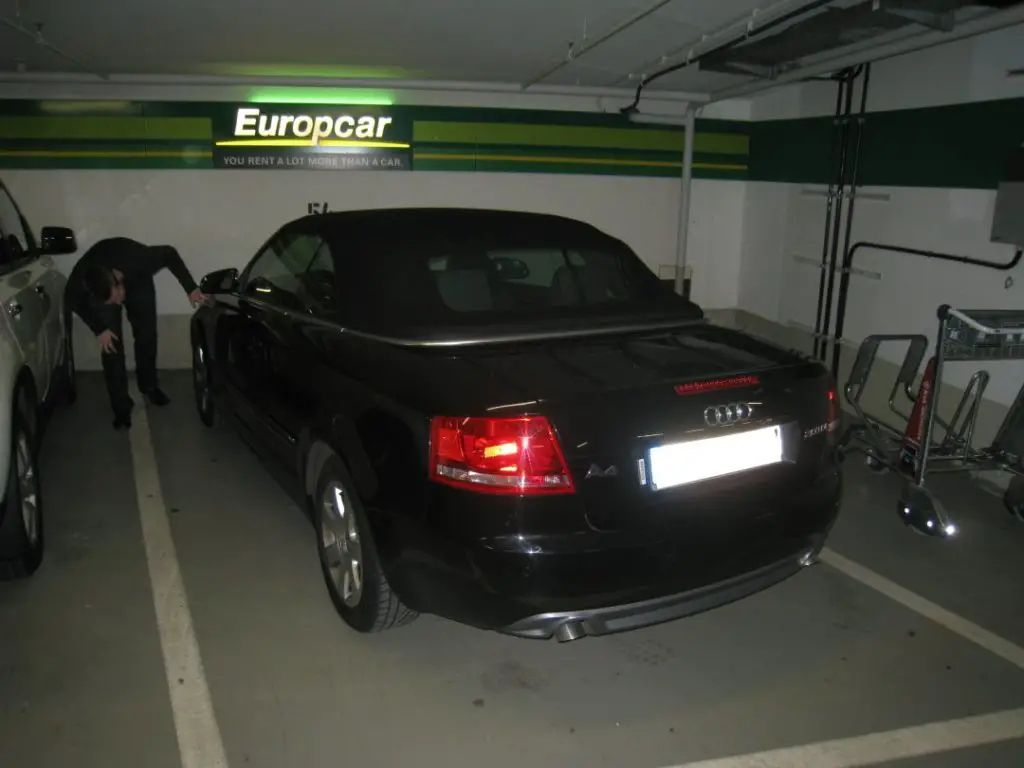 At this point, you're probably tired and just want to get on the road. However, this is probably the most important part of the car rental process. Take an extra five minutes to properly inspect the vehicle. You'll most likely be given a piece of paper (or it might be on a tablet) that you'll need to identify any current damage to the vehicle.
Dings, Dent, and Scratches
Car rental agencies make a ton of money off dings, dents, and scratches. They're hoping you bring back the vehicle with damage. They're also hoping you don't notice any current damage in the chance that they may be able to charge you for it.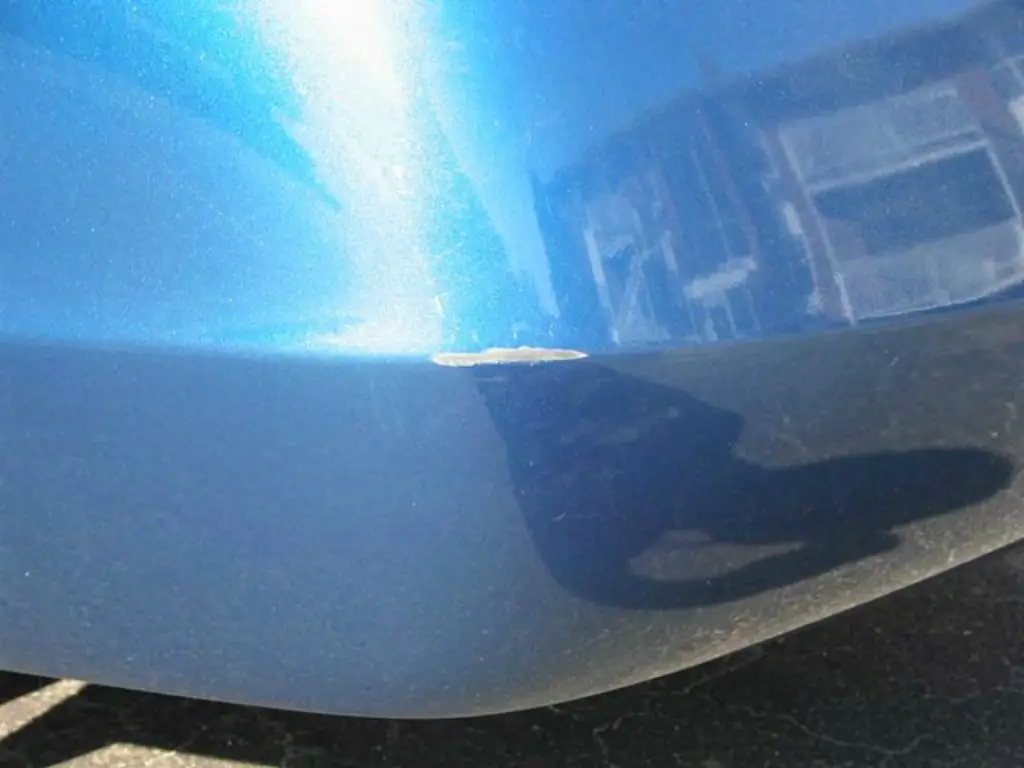 Keep in mind, that most agencies will have a specific size limit to what is defined as damage. This is a good moment to ask for documentation or a description of their specific definition.
I will usually record walking around the entire vehicle, notifying the representative of any damage. While this is going on make sure everyone in your party helps out. You should all point out every little scratch, dent, or ding.
Pay special attention to the wheels (rims), front-end, rear-end, and the glass (it may be chipped). Your goal should be to get as much damage noted on every facet of the vehicle as possible. Finally, don't forget to check the interior for rips, stains, or damage.
4. Follow These Driving Guidelines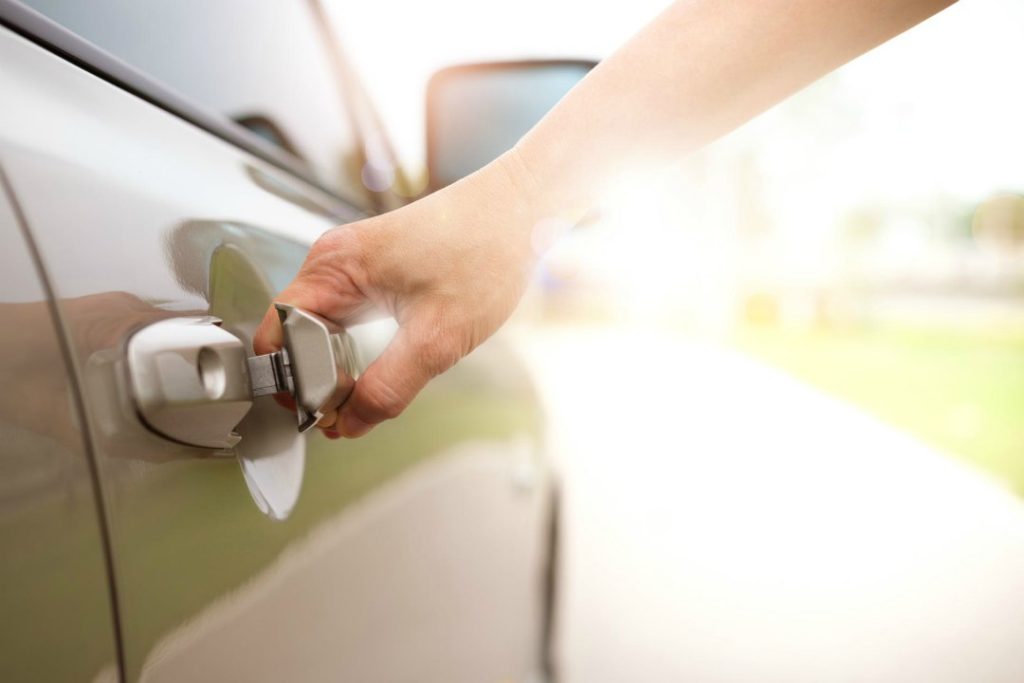 It's a good idea to always have your driver's license and a copy of your passport with you when driving in Mexico in case you get stopped by the police. Driving around the Yucatan Peninsula is fairly easy when compared to other major cities in Mexico.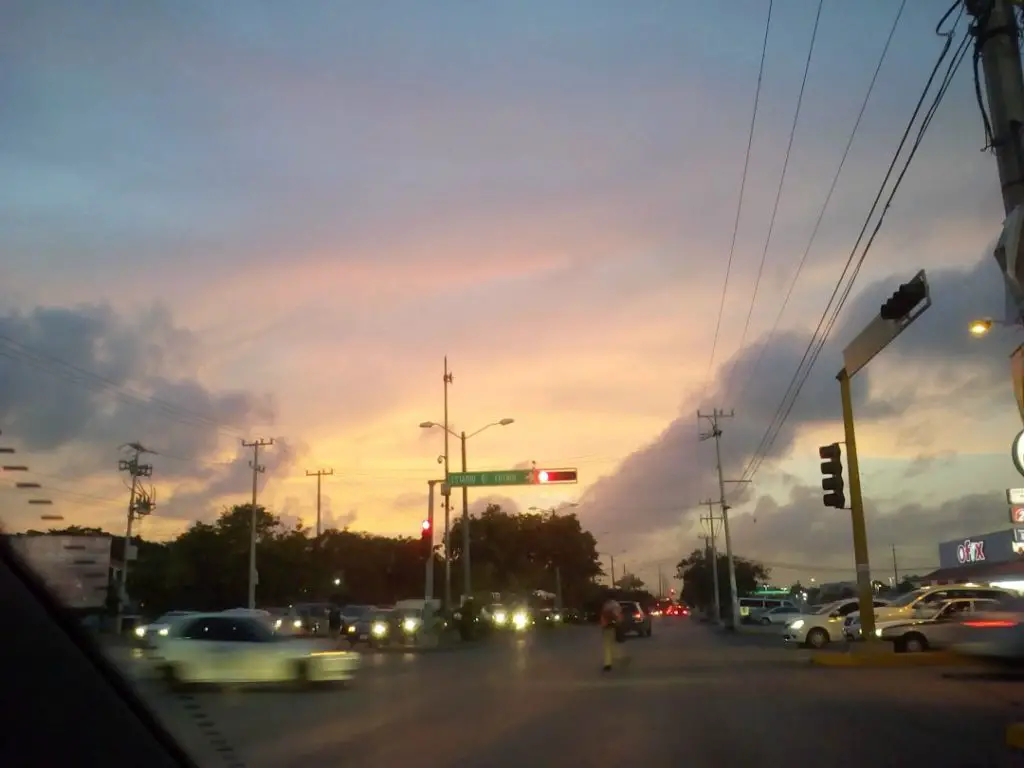 One thing to note, when filling up the tank make sure that the meter marks zero before the attendant starts to pump. Also, when paying make sure to hand over each note one at a time. For example, let's say the bill is 200 pesos and you pay with two 100 pesos bills. It's not uncommon for attendants to try and scam you by quickly swapping out the bills you gave them with two 50 pesos bills and saying you shortchanged them.
Furthermore, the three biggest things to remember when driving around Mexico are:
Go slow or at least don't drive fast
Stay patient; you're on vacation
Keep it cool and try not to get frustrated
Driving around the Yucatan Peninsula is just as safe as generally anywhere else. Unless you're engaging in illegal activities or are going out of your way to look for trouble, your experience should be uncomplicated.
Just like anywhere else, in heavy or congested traffic stay alert. We also recommend taking a quick look at traffic signs (they'll be in Spanish) before departing on your trip. However, a smart driving app will do all of the dirty work for you.
Additional Car Rental Driving Tips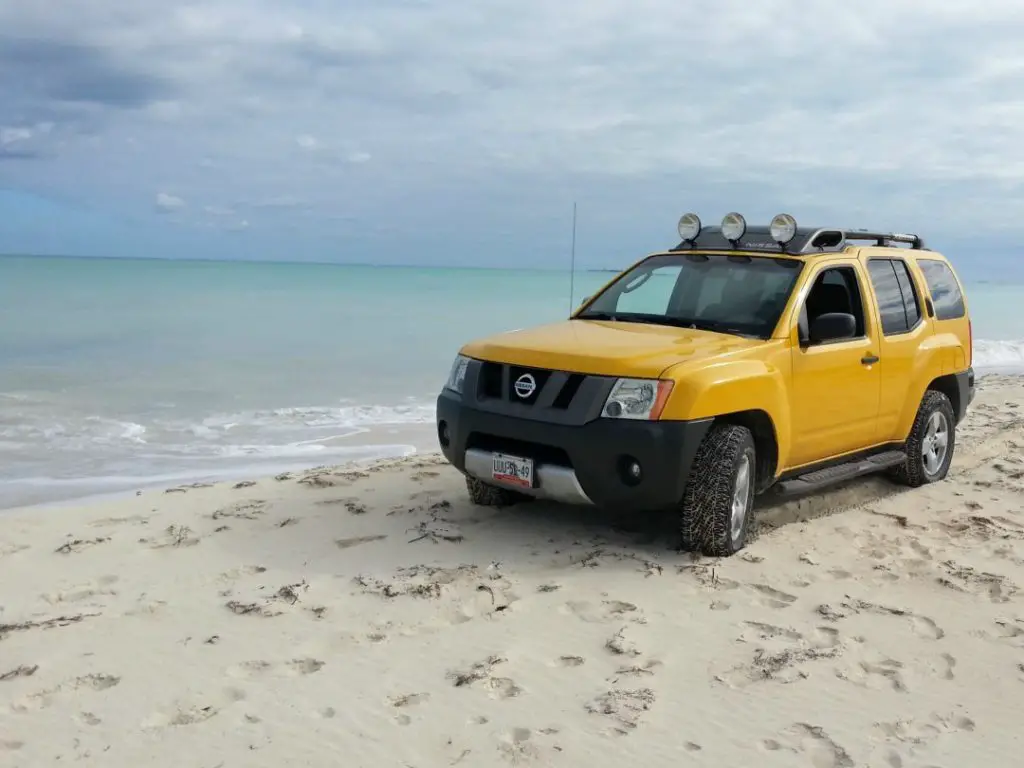 Watch where you park so you don't get towed, and stay away from yellow painted curbs.
Try to avoid parking next to other vehicles. We don't mind walking a few extra feet in the hope that another car won't park next to us and ding our vehicle with their door.
Avoid hitting the curb with your rims. This is easily the most common way to damage a rental car.
In case of emergency, first, call your rental car agency. If they don't help you should then dial the number on the back of the credit card or the Green Angels at 01-800-987-8224 (which is equivalent to AAA and free of charge).
Never hand over your passport to anyone, even government officials unless necessary.
Try to get the smallest car rental possible. Smaller cars are easier to drive, easier to park, and cheaper! The roads are paved fairly well so you won't need an SUV or 4×4 to get to most of the areas of the peninsula.
5. Interact with Mexican Police Respectfully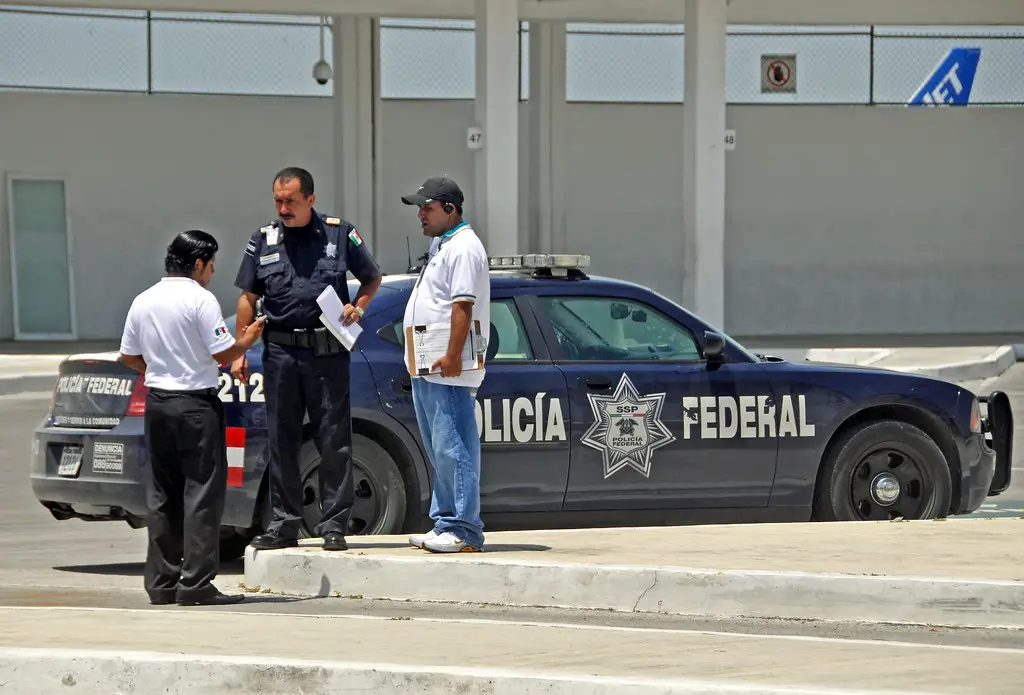 Treat Mexican police with the same level of respect that you would back home. Most people will get pulled over for speeding, talking on their cell phones, or not wearing a seat belt.
If you can avoid doing one of these three things then you most likely won't have any interactions with the police. However, when dealing with police in the Yucatan Peninsula make sure to be respectful and businesslike.
If the police officer is looking for a 500 pesos bribe (which isn't that much money) just pay it and move on with your vacation. You'll know they're looking for a bribe if they take your license and don't go back to their vehicle to write a ticket.
Have you visited the Yucatan Peninsula or rented a car in Cancun? Share your experience in the comments below.