By now you know that we are finding solace and freedom on the Albania Riveria. It took some time to transition back to this part of the world but slowly we are settling in. We saw a window of opportunity and we jumped at the chance to leave the United States.
Now that we arrived, the question is where do we go from here? This post will share some of our thoughts and reflections about our first few weeks in Albania. We also discuss what the next few months may look like for us as travelers.
Getting Acquainted With Albania
First, let us tell you a bit about Albania. Although it feels like we are exploring a new country, this is not our first time here. During a previous stay in Macedonia, we took a day trip to Albania and Kosovo to check them off our "Countries Visited" list. It was cool to say we traveled through three different countries in one day. At that time, we drove in the hinterland through mountains and villages.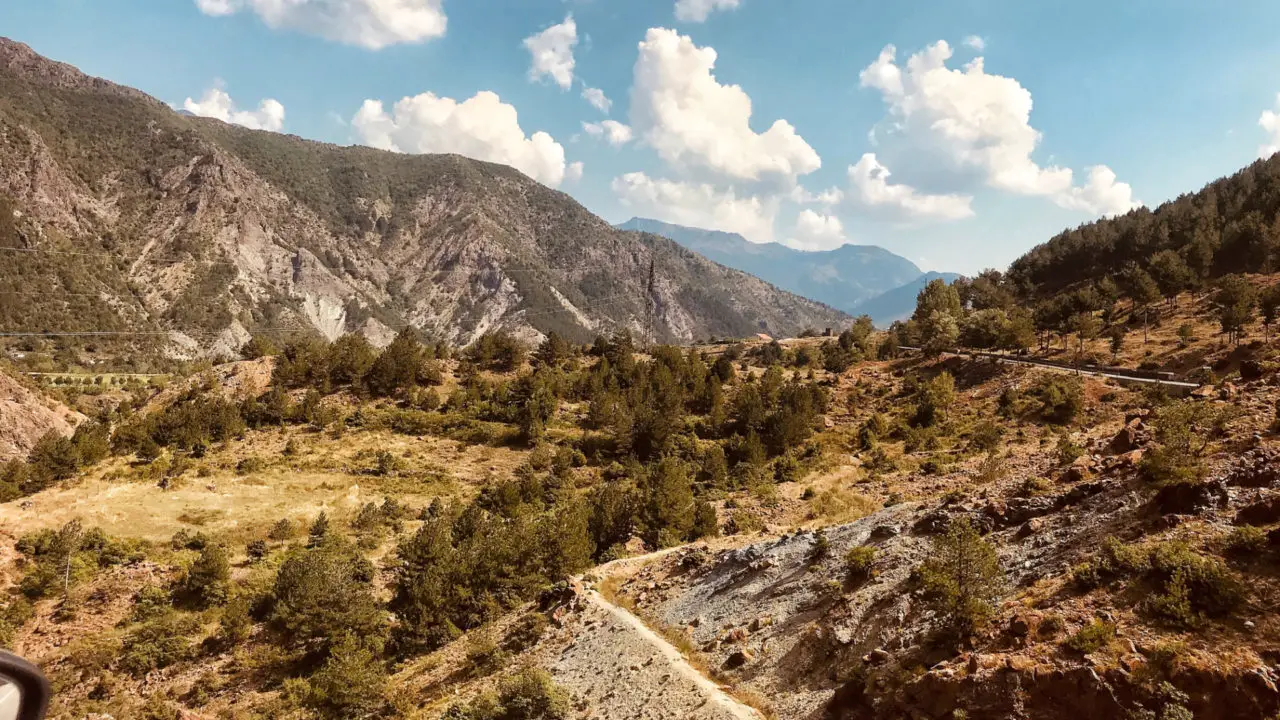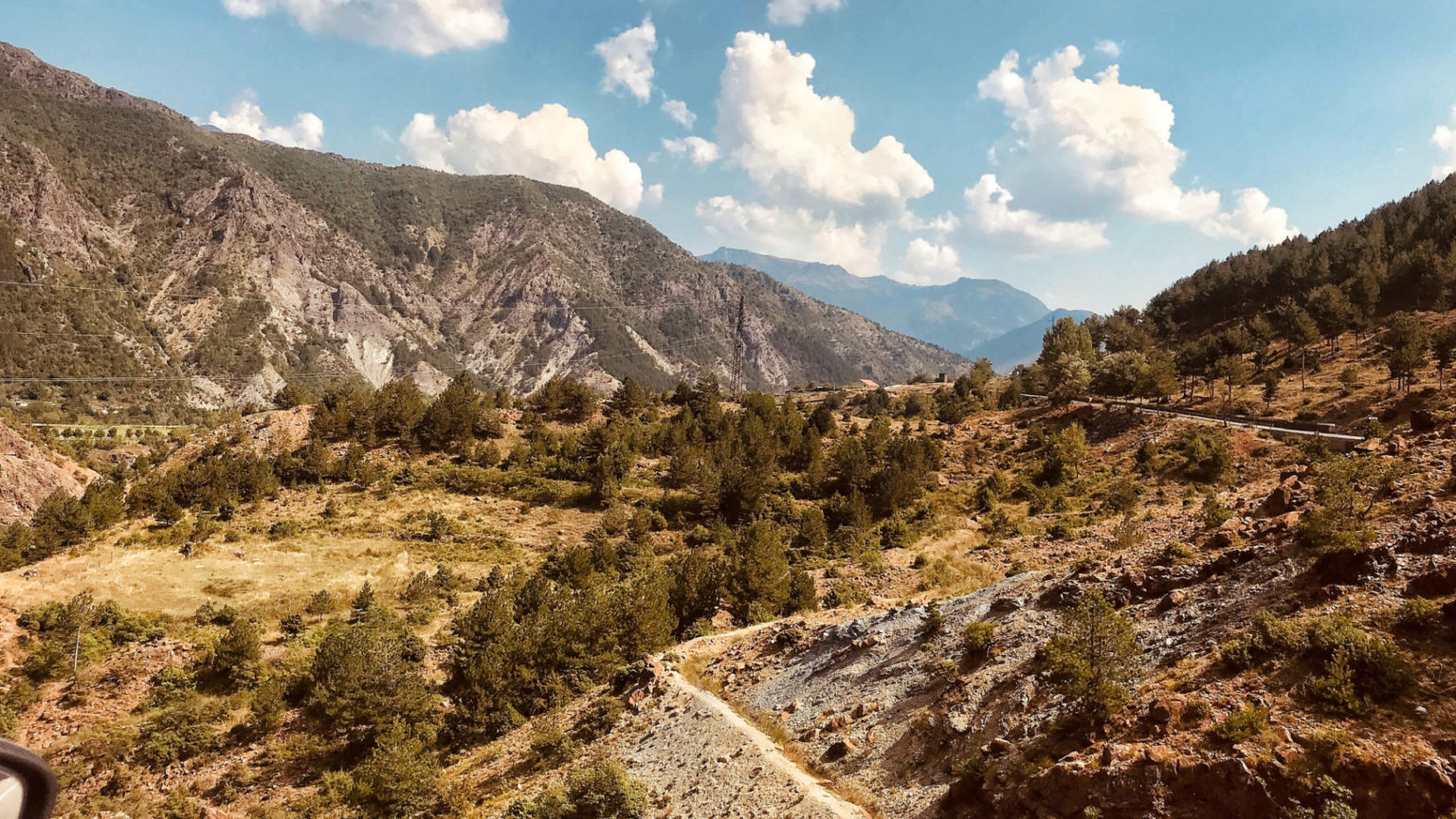 This time around, we're situated directly along the shoreline. We're located just outside Sarande, one of the larger cities on the Albanian coast. Sarande is a popular day trip from the Greek Island Corfu, which is an ultra-popular tourist destination. Before COVID, a quick 25-minute ferry connected the two countries. Interestingly enough, this region has one of the highest concentrations of Greeks living in Albania. In our opinion, it feels more like Greece than Albania.
Not All Glam
Our apartment is clean, comfortable, and minimalistic. All-day we listen to the soothing sound of waves softly crashing. The roomy balcony has fantastic views of Sarande and the sea. It is a great place for us to work, distraction-free.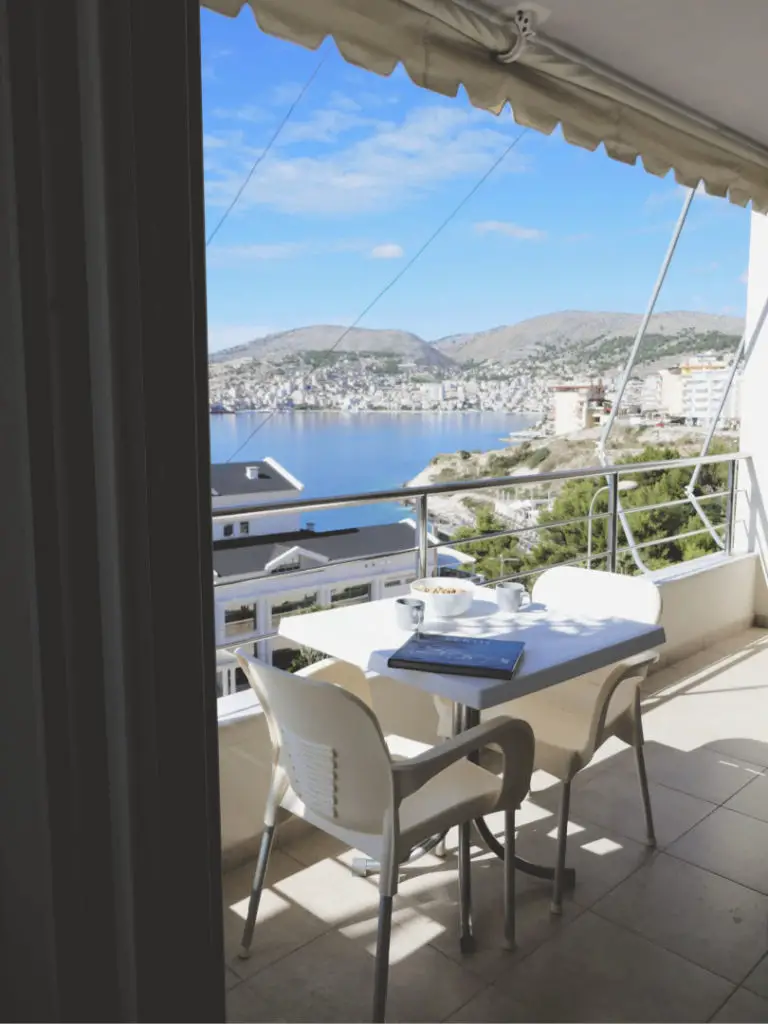 At times, we are the only two people living in our entire apartment building. Bliss! There is another young man who lives on the fifth floor. However, we don't think he's a full-time resident because we haven't heard him in a while.
For the most part, things are going quite well. However, living in Albania comes with its challenges too. For example, Albania routinely suffers frequent power shortages.
Aging electricity grids, along with insufficient output from hydropower plants—Albania's only source of power—causes random daily outages. Power comes and goes without warning which is not great for digital nomads!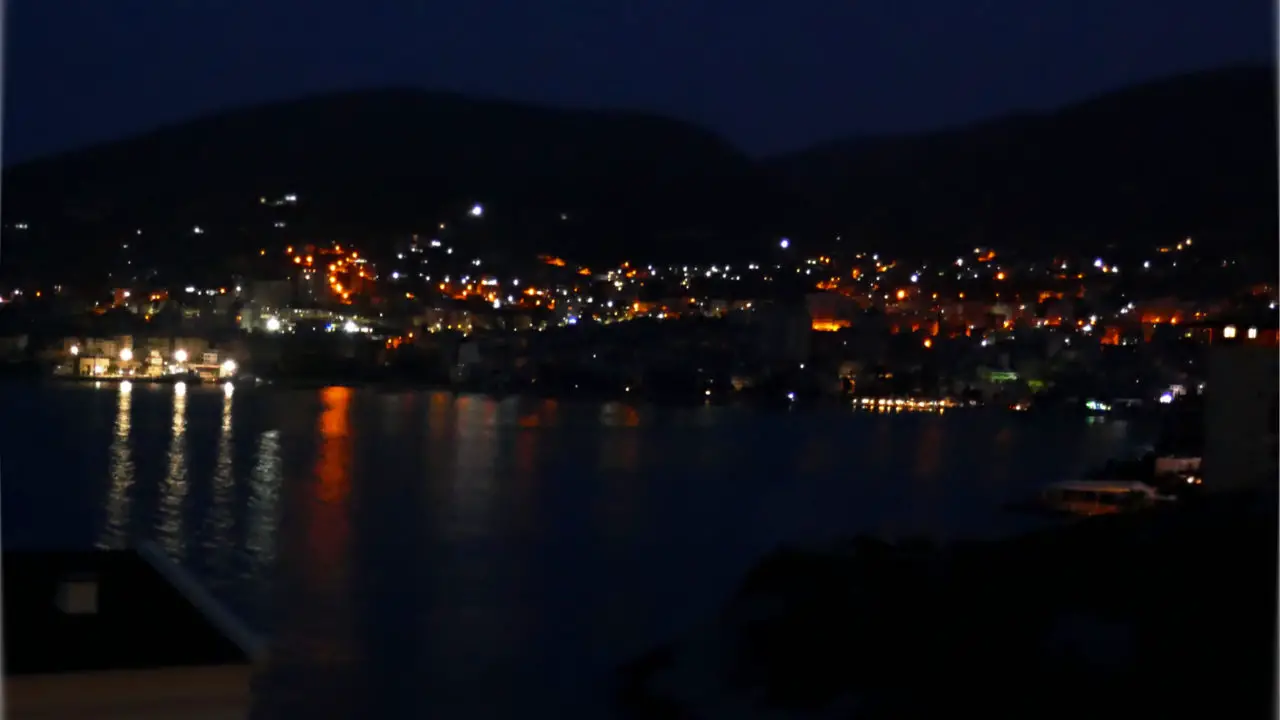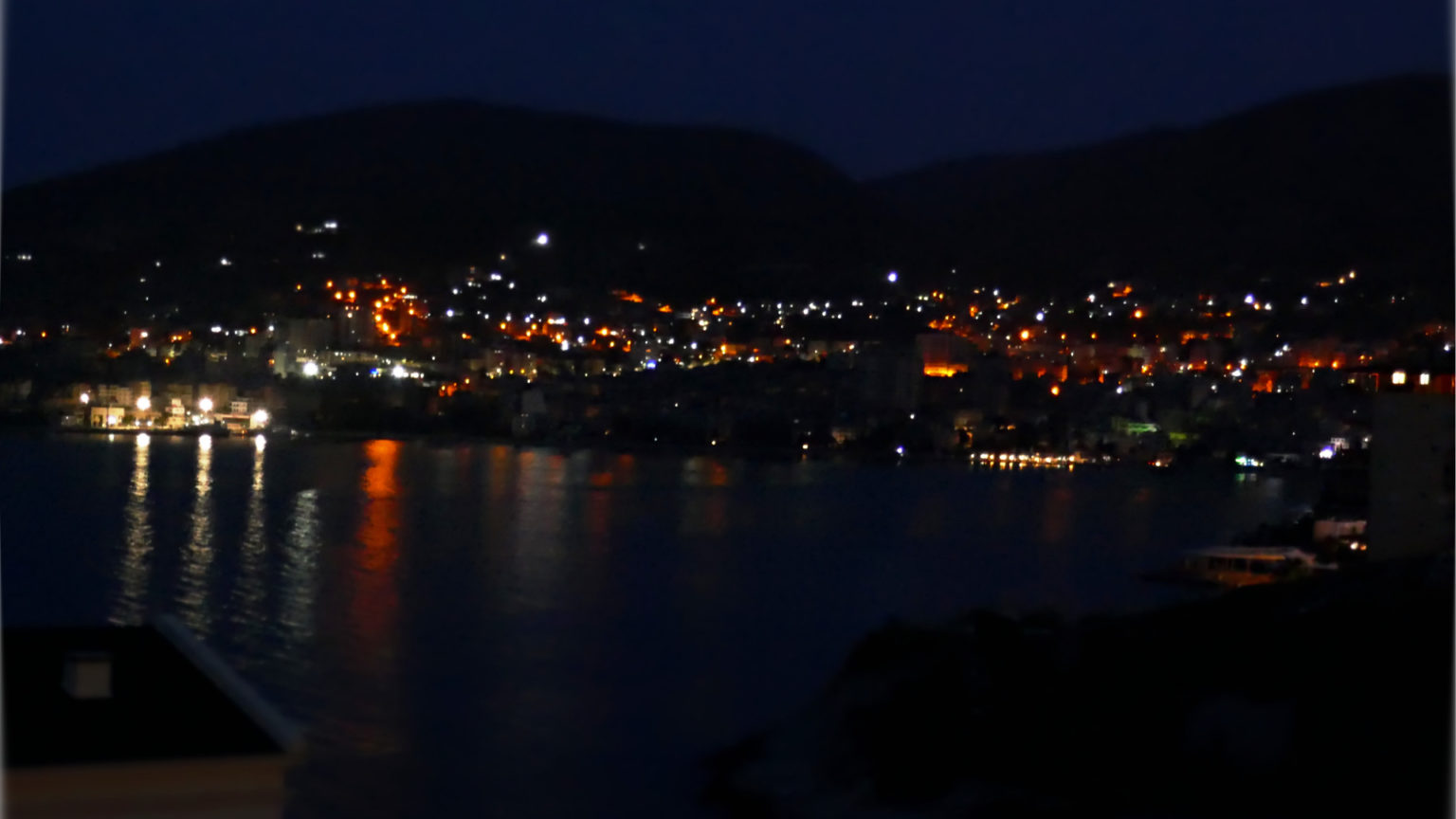 Our first weekend, we were in disbelief when our apartment lost both water and electricity. Unfortunately, a wind gust or slight drizzle is enough to knock out the power for 6 to 12 hours. It can be anxiety-provoking not knowing when the electricity will turn back on.
Last, similar to countries like Ukraine, Bulgaria, Thailand, and India, the only other minor issue is that you can't drink the tap water in Albania. Typically, we drink tap water wherever we go. Although, if the locals don't drink it (like in Thailand)—you shouldn't drink it either.
Travel Uncertainties
Currently, Albania is one of the few countries that makes it easy for travelers to visit. There are no COVID testing entry requirements and no need to self-quarantine. Additionally, U.S. citizens may stay in the Republic of Albania for up to one year without a residence permit. If we like it here, or if the region mandates a COVID lockdown, we won't have to worry about overstaying our visa or leaving the country quickly.
As cold weather sets in across the Northern Hemisphere, another round of COVID19 lockdowns is likely. In fact, Spain, France, and the U.K. have all implemented new lockdown measures. Considering the E.U. has banned non-essential travel since March, we keep wondering when will the insanity end?
I guess it's safe to say that we are in a holding pattern until other countries begin lifting their restrictions or entry requirements. How much longer can the world stay shut?
Potential Future Destinations
Other than Turkey, we are technically in the most southern part of Europe we can legally be in right now. We plan to enjoy the mild Mediterranean climate for as long as possible. However, eventually, we'll want to move on.
Primarily a summer beach town, many Ksamil restaurants, hotels, and shops are now closing up shop for the season. Once the warm weather ends, we'll plan a mini-tour around Albania to explore some notable sights such as Berat and the ancient Greek city of Apollonia.
Another future consideration? As a mostly Muslim nation, Albania isn't the best destination to celebrate a festive and Holy Christmas holiday. We are waiting to see what travel will look like in the next month or two. However, if the E.U. does not reopen to Americans, we'll probably remain in the Balkans, in non-Schengen countries.
I'm already starting to contemplate some potential cities to be for the holidays. Keeping up with American entry allowances, Turkey and Ireland are considered "safe corridor countries." For example, this means if Americans stay in Turkey for 14 days, they earn a green light to travel on to another country, such as Malta. This stipulation may come in handy for future onward travel.
Macedonia is another country that allows Americans to enter without any COVID testing or quarantine requirements.
Finally, there is an amazing wildlife event that occurs in this region that we've had our eyes on for years. Each winter, in the small town of Kikinda, Serbia, hundreds (sometimes thousands) of beautiful long-eared owls come to the town square to roost. We could fly to Belgrade to enjoy some holiday magic and spend a winter weekend with the owls.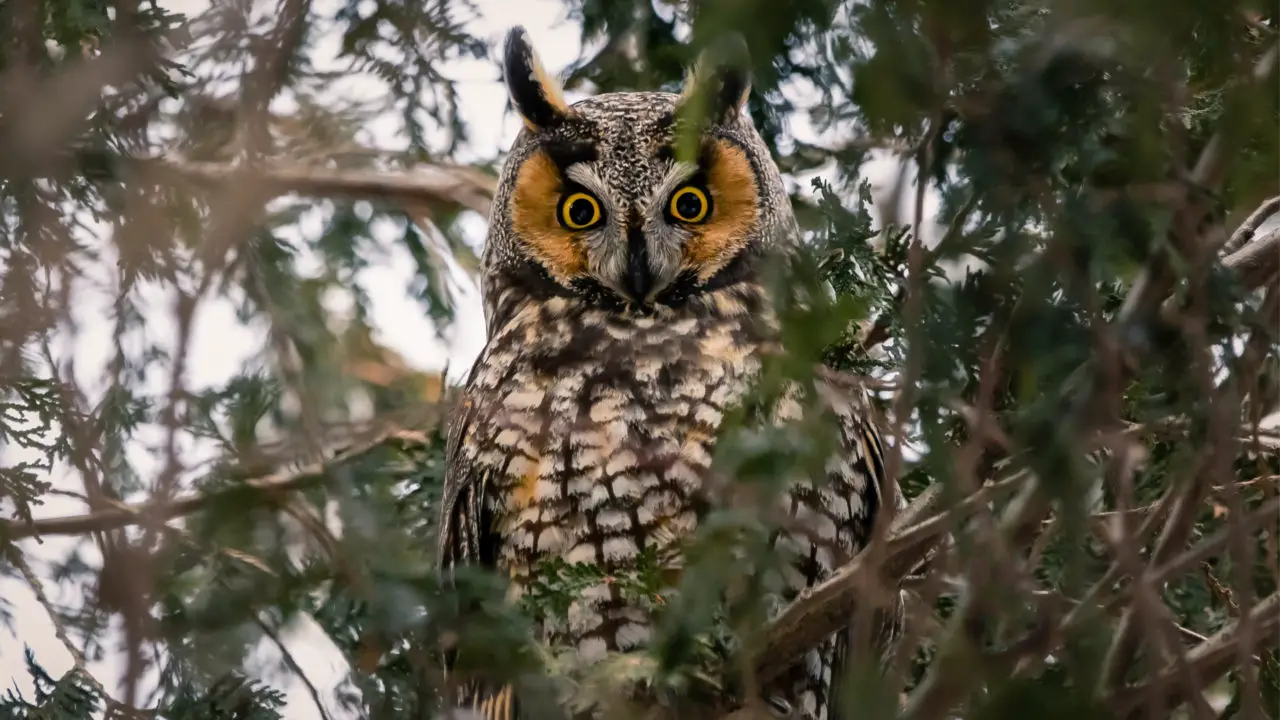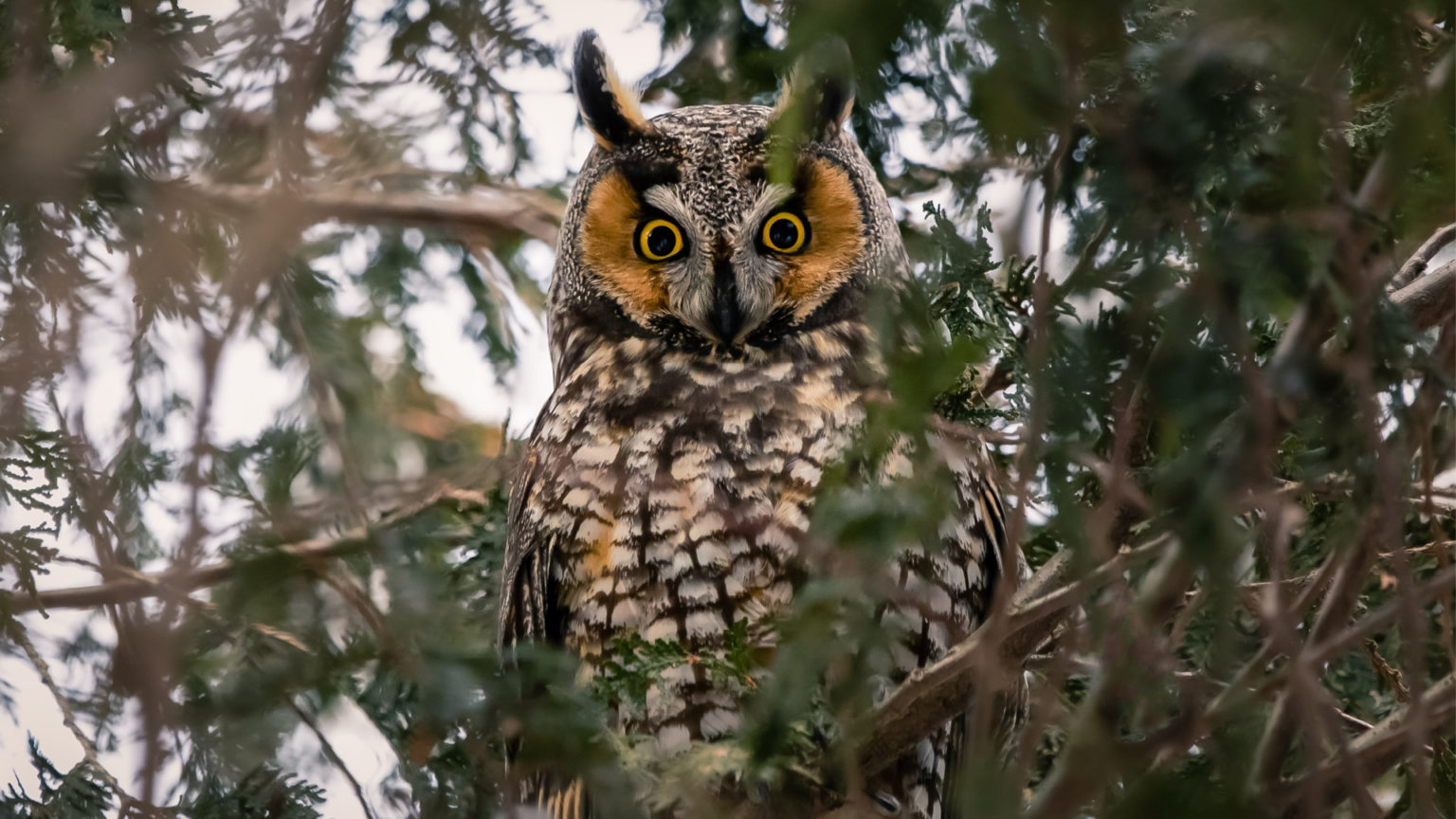 Wildlife opportunities often drive our travel destinations, so this may be the time to finally check this off our bucket list. As of now, that's our life update here in Albania.
If you have any suggestions of great Christmas cities in the Balkans, feel free to reach out. We'd appreciate your local travel tips.